Effective Techniques To Create A Sustainable Exercise Routine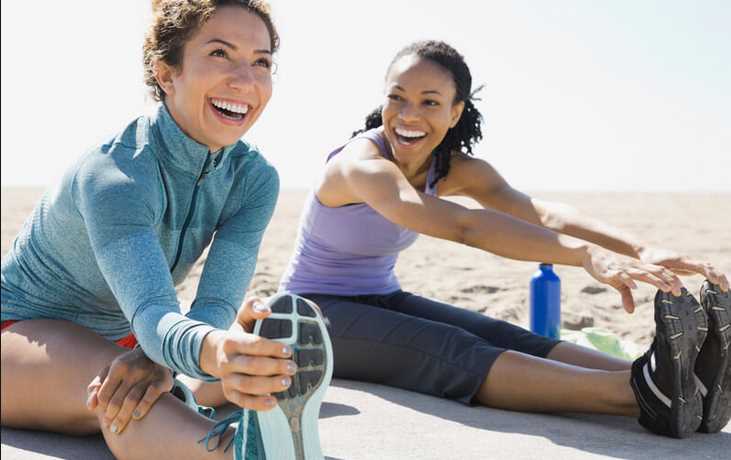 Exercising regular is essential to controlling weight, improving muscular strength, and enhancing cardiovascular performance. It's not just better for your physical health, exercising releases endorphins which will make you feel good.
But, these benefits only really apply if you exercise regularly. It can often be hard to know how to get started with this. Fortunately, the following techniques will make it easier for you to create a sustainable exercise routine.
Get A Check First
Before you start exercising you should visit your doctor to assess your overall health. It's also important to see a specialist sports physio Concord if you have any existing injuries that you need to be resolved. A specialist will help you devise the right exercises and training program to improve your fitness and make an exercise program more sustainable.
Choose Your Time
There are two elements to time. Firstly, you need to find the time to exercise. It's best to aim for thirty minutes each day although you should repeat the same exercise every day. Your body needs to recover which is why experts recommend working different muscle groups and ensuring muscles have 24-48 hour rests.
With this in mind, you need to decide when you can exercise for thirty minutes each day.
There are plenty of experts that say morning is best. However, you're the one that wants to create a sustainable routine, it has to be what is best for you.
For instance, if you're not a morning person you're never going to be able to commit to exercising early every morning. The time has to suit you.
Schedule It
The key to a successful exercise commitment is to schedule it in the same way that you would any other event in your life. Treat exercise as another appointment that you can't miss and you'll find it much easier to make it a routine and then a habit.
Make It Fun
You can choose any type of exercise, as long as it elevates your heart rate for the duration of the exercise. In other words, make it fun.
You can choose traditional exercises such as running or weightlifting, or you can opt for other activities, such as power walking, dancing, or even gardening
Find A Buddy
The trick to continuing to exercise week after week is to find a buddy who wants to do the same thing. By exercising with them every day you'll become accountable. That makes it much harder to miss a session as your buddy will be waiting for you.
Review Regularly
Don't forget that you need to review your exercise regularly to ensure you're getting the benefits you seek and you're still enjoying it. There is no harm in alternating exercise as this helps to keep it interesting and you motivated.
Rest
Alongside allowing 24-48 hours between working the same muscle groups, remember that when you sleep your body heals. You need to make sure you get between 7-9 hours of sleep a night. It will help you to stay healthy and have the energy for your exercise routine.
5 Incredible Benefits of Doing Yoga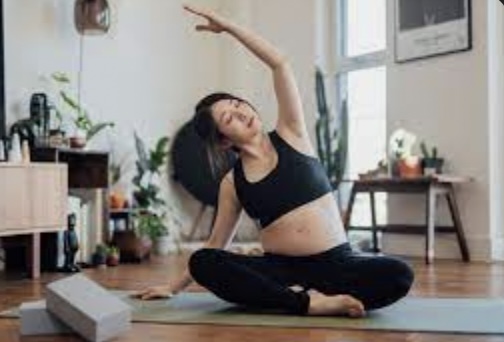 According to figures, the global yoga industry is worth more than $88 billion.
Yoga is one of the latest trends that is sweeping the nation. This ancient spiritual practice has been released through modern science, leaving us all in awe. Yoga allows you to forgive yourself, reduce stress, and leave you with a space of inner peace.
Perhaps you have seen someone effortlessly lift their legs behind their heads or heard stories about how a few yoga studio sessions have improved someone's life.
The benefits of doing yoga cover almost every part of your life and beyond. Today, we share some of yoga's incredible benefits with you.
Master Mind, Body, and Spirit
Yoga is one of the best practices for mastering the mind, body, and spirit. It has many incredible benefits that help to improve overall physical and mental health. Yoga can help strengthen the body, improve muscle tone and flexibility, improve posture, and improve circulation.
On a spiritual level, yoga can foster a deep connection between the mind, body, and soul, allowing us to access a peaceful mental state and create harmony with the universe. It is a compelling way to tune into oneself and achieve balance on all levels.
Overcome Stress
It encompasses physical, psychological, and spiritual practices that work together to help one to relax. By taking deep breaths and focusing on a particular point, yoga helps to keep the mind from wandering. Yoga also increases the body's natural ability to cope with stress and helps to reduce negative emotions.
Improve Physical Health
Practicing yoga regularly can improve your posture, reduce back pain, reduce the risk of developing diabetes, heart disease, and high blood pressure, reduce inflammation and joint swelling, and improve your breathing, energy, and vitality.
For those looking to increase their heart rate, yoga is an effective way to do that. Inversions, like headstands and shoulder stands, help to improve blood circulation and spinal fluid exchange, helping to circulate blood and oxygen through the body.
Not only can it help tone the body, but it can also strengthen and enhance the internal organs and systems. By practicing yoga, you can improve your energy. If you want to experience the benefits of yoga, you need to visit Gravotonics.
Sleep Better
Studies have shown that regular yoga helps promote relaxed, more profound states of sleep. It can also help reduce symptoms of insomnia. This can be attributed to improved body awareness and awareness of breathing.
Practicing breathing exercises (pranayama) is especially helpful in reducing mental stimulation, which can interfere with sleep. A regular yoga practice can help to create lifelong habits for better sleep hygiene, and lead to more restful, restorative sleep.
Unlock Your Inner Power
Yoga provides incredible benefits for unlocking your inner power. It can help bring the body back into balance, boost concentration, and promote relaxation while stimulating mental clarity and creativity. Its combination of physical postures, simple breathing techniques, meditation, and its philosophy of living offers the perfect formula to help you realize your full potential.
Plan Ahead in Doing Yoga
Doing yoga is an ancient practice that offers physical benefits, effectively reduces mental Stress, and enhances emotional well-being. When practiced regularly, yoga can result in overall improved health and improved quality of life.
For more helpful tips, check out the rest of our site today.
Top Benefits of Outsourced Medical Billing vs In-House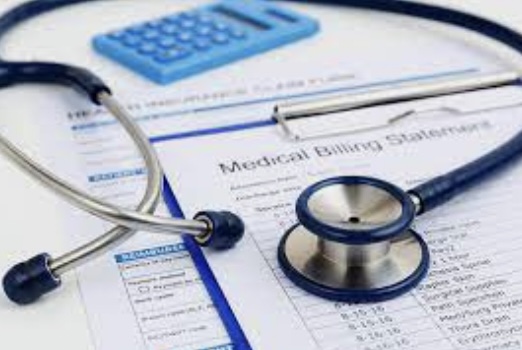 Did you know that 80 percent of medical bills contain errors?
More and more offices are looking toward using an outsourced medical billing strategy. If you use an outsourced medical billing service, you don't have to worry about the normal issues that come with overseeing an in-house billing department.
If you're on the fence about hiring outsourced medical billing vs in-house, this quick guide will help you decide which is better for your practice.
The benefits of outsourcing medical billing services are worth your consideration. Keep reading to find out why an outsourced strategy can benefit you in the long run.
Cost-Effectiveness
Outsourcing is more cost-effective than maintaining an in-house billing department. This is because you only have to pay for the services you need when you need them.
With in-house billing, you have to pay for the salaries, benefits, and overhead costs of keeping a team on staff. It can be a drain on your resources, both in terms of time and money. Training new staff and staying current with billing regulations is costly and time-consuming.
When billing is outsourced, the cost of billing staff, equipment, and office space are eliminated. You'll have access to a team of experts who are dedicated to getting you the reimbursement you deserve. Additionally, many billing companies offer discounts for services rendered, which can save healthcare practices money.
Improve Your Cash Flow
Perhaps the most important benefit is that it can help improve your cash flow. When you outsource your billing, you can be sure that your claims will be filed in a timely and accurate manner. This can help you get paid sooner and avoid costly delays in payment.
In addition, they will work with your insurance companies to ensure that you are getting the maximum reimbursement possible. This can help increase your overall revenue and help improve your cash flow.
Overall, there are many benefits to outsourcing medical billing. If you want to get more on medical billing, then outsourcing it may be the right solution for you.
Tailored Solutions
One of the main benefits of outsourcing your medical billing is that you can create a tailored solution for your specific needs. By working with a medical billing company, you can design a package of services that meets the unique needs of your practice. This allows you to get the most out of your medical billing dollar and ensures that you have the coverage you need.
In addition, they have the latest technology and software to keep up with the ever-changing insurance landscape. This means that you can be confident that your claims will be processed quickly and accurately.
Finally, you can free up your own time to focus on other aspects of your practice. You won't have to worry about managing a billing staff or dealing with billing issues. This can allow you to focus on providing the best possible care for your patients.
Outsourced Medical Billing Is Worth the Investment
Outsourcing medical billing has many advantages over keeping it in-house. It can save the practice time and money and allow the staff to focus on patient care. It can also provide peace of mind, knowing that the billing is being handled by experts.
When choosing a service, be sure to consider the size and complexity of your practice, as well as your specific needs. A reputable company can provide significant advantages over in-house billing and can help you improve your bottom line.
Looking for help with your business? Check out some of the other content on this blog.
6 Tips on How to Stay Positive After a Global Pandemic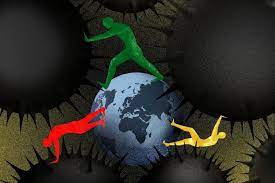 Even the most upbeat people have difficulty maintaining their optimism when news is consistently negative, as it has been since the coronavirus pandemic. This infection should be treated carefully. It can bring about widespread sickness, premature death, and far-reaching adjustments to how we live and work in the future. The media makes it simple to keep your mind on those disasters; they dominate national and local coverage.
It would be harmful to think like that. You should be aware of some facts concerning the coronavirus pandemic to safeguard yourself and your loved ones, but you don't have to become a COVID-19 expert, and you don't have to hear about it from the crack of dawn till dozing off. Try to have a positive outlook instead to muster the strength and determination to see this through. Here are some suggestions for picking yourself up after a worldwide pandemic.
Limit Your Media Use
It is still necessary for people to make an official decision on what steps to take next, yet, it may be healthier for people's mental health and spirits to soak up an abundance of pessimistic and discouraging conversation. There are many things to be concerned about, and it's not hard to get drawn into them all. Fear will not improve the situation; on the contrary, it will diminish your ability to fight and defend yourself. Keep a safe distance from people, places, and things that might cause you to be overexposed to these frequencies. It includes as much physical distance as feasible.
If you want to ensure that your time on social media is well spent, using an app like Confidant Health is a good way to do it. It is the main center accessible through a smartphone, and it promises to make it much easier for individuals with addiction to obtain the care they need. It offers a suboxone clinic lake worth that can provide the therapy you need to get your life back on track. After a pandemic, this will unquestionably assist in getting your health back on track.
Make a Plan
If you want your day to have structure, make it a habit to begin each morning by writing down the things you want to be done that day on a to-do list. It will assist you in making the most efficient use of your time and provide you with a feeling of accomplishment when the day is through. 
During these unique times, setting goals for yourself to accomplish might help you feel more in control of the situation. If you still need to finish everything on your list, don't beat yourself up over it; there's always tomorrow. Instead, treat each item you cross off your to-do list as a small victory and celebrate it.
Make Connections with Optimistic Individuals
Keep in touch with loved ones through digital means; just because people are becoming more reclusive does not mean they have to cut off contact with those they care about. Virtual events such as parties and concerts, as well as video conversations and online chitchat, are now possible because of the widespread availability of advanced communication technologies throughout the industrialized world.
A positive outlook is closely connected with having strong social connections, which leads to happiness. Seek out the companionship of others who can lift your spirits and provide you with additional sources of positive energy. Limit the time you spend with people whose company drains your energy or makes you depressed.
Remind Yourself of Your Wonderful Fortune
It may be challenging right now to make changes to some conditions, which may be contributing to your sense of helplessness. However, other aspects of your life are positive and ought to elicit thankfulness from you. You can change your emphasis more positively by writing down a list of all the things in your life that you are grateful for, no matter how big or how small.
Savor the Little Things in Life that Mean a Lot
There is still a lot to be grateful for, like the sensation of a hot shower or birds chirping outside your window. Increasing your serotonin levels and improving your mood is as simple as pausing daily to think about the pleasant things in your life. Write down three things you are grateful for every day.
Maintain Your Relationships with Others
Taking a step back from society does not imply isolating oneself from all human contact. Maintain consistent contact with friends and family by using various digital communication forms, such as video calling, social networking, and messaging services. It would be beneficial for everyone if you make it a habit to check in on your closest and dearest friends and family members regularly. 
You can connect with many people over video calls and have a lot of fun if you become creative and conduct quizzes, do online bingo, or play charades. There are many different ways you may accomplish these things.