Discover the most common plumbing leaks and how to fix them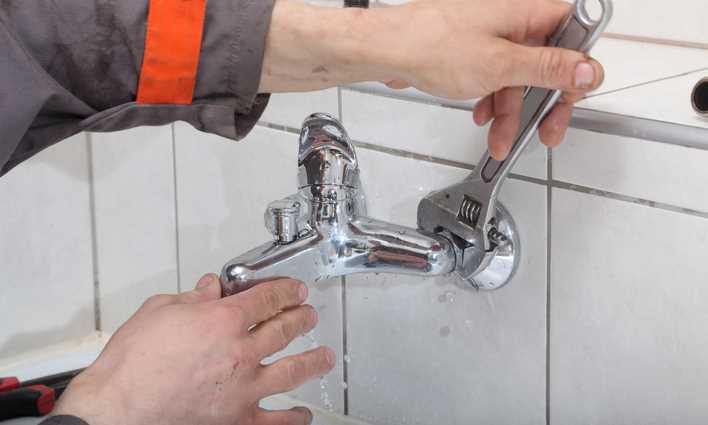 Your plumbing system is probably largely hidden in your home, this can make it difficult to know when you have an issue. That's why experts recommend you have an annual inspection of your plumbing and electrics. This will help to identify any issues and allow you to resolve them before they become a major problem.
Electrical problems mean you run the risk of electrical shocks and house fires. Plumbing issues can quickly flood a house and cause a huge amount of damage. They can also be expensive and we're not talking about the cost of a good emergency plumber. Damaged pipes mean water can be leaking across your home at the rate of thousands of litres a minute. That's quickly going to get expensive.
In short, you need to know the most common plumbing leaks and how you can fix them.
Dripping Faucet
A dripping faucet may not seem like much of an issue. In fact, in plumbing terms it's not. Dripping faucets simply need the supply shut off so that the faucet lid can be removed and the washer replaced.
It's a minor job but, if left untreated, can cost you a lot in wasted water.
It should be noted that a running toilet is a similar issue although it uses a lot more water. The running toilet is usually a float issue. The float can perish or get stuck, preventing it from closing the valve and ensuring the water keeps running. There is no risk to the house as it goes down the drain. But it is a waste and will increase the cost of your water bills.
Leaking Valves
Pipes can leak when they are damaged or old. But, the weakest point in any plumbing system tends to be the joins and valves. These are what you need to inspect regularly to ensure there are no signs of corrosion or leaks around the valves.
If there are signs of a leak then you will probably need to replace the valve. Simply shut off the water supply and remove the valve, allowing you to position a new one in its place.
Hot Water Tank
Your hot water tank has the perfect conditions for corrosions which will stop the heater working properly and ultimately result in a leak.
You can prevent this by having it inspected every year, replacing the anode as needed, and paying close attention to it after it has reached ten years old.
Cracked External Pipes
External pipes need to be insulated to protect them from drops in temperature. When pipes get too cold they can freeze. This places pressure on the outside of the pipe which can cause it to crack. Adding adequate insulation and avoiding outside pipes where possible will help to prevent this from being an issue.
Final Thoughts
In all cases you can attempt a repair yourself, providing your local regulations allow it. But, it's generally better to contact your local plumber. They won't just fix an issue, they will check to ensure you're not about to have another problem.
Let Your Fridges Run Efficiently with These Tips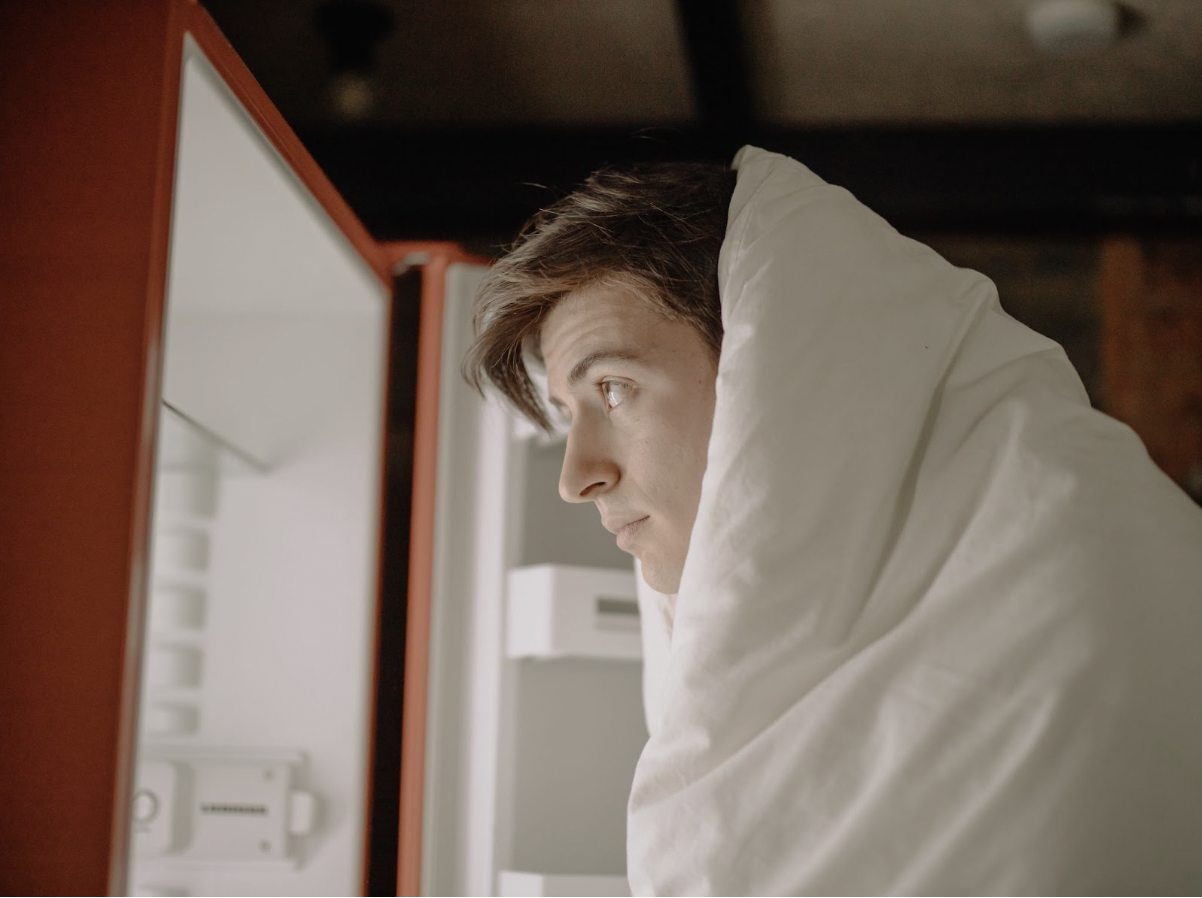 The primary reason people use refrigerators is to keep food items at cold temperatures, making the foods remain fresh for a long time. The cool temperature in a fridge slows down microbial activities in foods, reducing the rate of food spoilage. 
Different types of fridges, like the fridges NZ, have unique characteristics. Some have both freezer and refrigerator compartments, while others have them separately. 
However, they all function the same way, and the way you use your fridge will determine how efficient your fridge would run and how long it would last. Here are some tips that would help you make your fridge run efficiently.
Select an Energy-Efficient Model
Fridges have significantly evolved when it comes to energy efficiency. A newer, highly efficient fridge model will cost you less to run than a model from 5-10 years ago. 
You can consider upgrading to a new model, but ensure you pay close attention to the technological and physical features of the fridge. Freezer top and freezer bottom and frost-free models are usually more efficient than models with multiple doors.
Keep the Condenser Coils Clean
The condenser coils in a fridge are critical in maintaining the cold temperature inside the refrigerator. These coils can accumulate much dust over time if not maintained. 
Cleaning the coils regularly, at least once a year, will lessen the stress placed on them, lengthen your fridge's lifespan, and improve its efficiency by 30%. Ensure you unplug the refrigerator and gently vacuum or brush the coils.
Create Sufficient Room for Your Fridge
The position you keep your fridge in can significantly affect its efficiency. Ensure the refrigerator is distant from heat sources such as radiators, ovens, and cookers and keep it away from direct sunlight. 
Ensure you put a minimum of 5cm free space around the fridge's sides, top, and back for proper air circulation and ventilation. A packed room can cause your fridge to overheat, reducing its ability to keep food cold and safe. 
Maintain an Organized Fridge
A disorganised refrigerator can make a negative impact on its efficiency. The longer you search the fridge for a food item, the more work you create for the condenser to regulate the temperature. 
Properly organise the foods in your fridge, label leftovers, jars, or containers, and ensure you return food items to their appropriate position after use. Doing this will also make your food last longer.
Keep the Fridge's Doors Closed
Regardless of how busy or in a hurry you might be, avoid leaving the doors open even for a moment. Close the fridge immediately after you pick or return an item to prevent letting the cold air escape and the warm air enter the refrigerator. 
This habit allows your fridge to work more efficiently and without stress. Also, avoid opening and closing the refrigerator frequently.
Keep Your Refrigerator Full
A full fridge works more efficiently than an empty one because the former has less air to keep cold and doesn't require extra effort to work. Food items in a fridge that's at least two-thirds full keep each other cold. 
However, a full fridge doesn't mean a crammed or overloaded fridge. Ensure there is sufficient airflow in the refrigerator so it can function efficiently. Also, make sure food items do not block the air vents.
Avoid Putting Hot Food in the Fridge
Placing hot food in your fridge will increase the temperature inside, making the fridge work harder to regulate the cold temperature. It is safe to allow hot leftovers or food items to cool down before putting them in the fridge, so you don't have to worry about food spoilage.
To Wrap it up:
The above tips wouldn't be helpful if you own an old or poor-quality fridge model. So ensure you buy high-quality fridges to enjoy a highly efficient fridge that saves money and keeps your food safe.
5 Tips To Get The Most Out Of Your Hot Water System Installation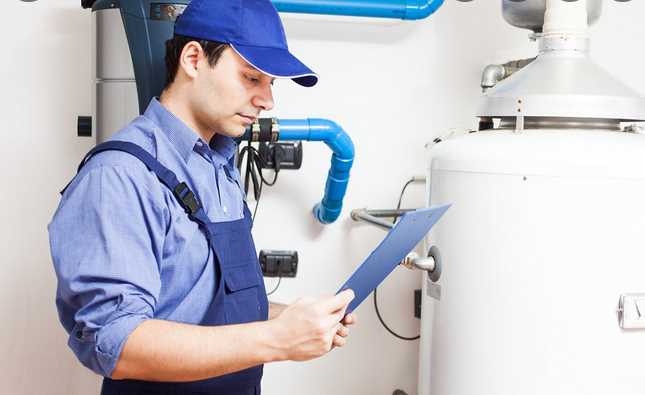 Hot water is seen as an essential part of any home. That's because we rely on it to enjoy a shower, wash the dishes, and do various other chores around the home. But, the truth is that it is possible to live without hot water, it's just more difficult.
Fortunately, that's not something you have to deal with. Instead, you can choose to get a professional, such as Rheem hot water, to install the best possible hot water system in your home.
If you're looking at installing a water heating system then you need these tips to make sure you get the most out of your system.
Check The Energy Rating
All appliances have an energy rating. This tells you how efficient they are. In effect, the lower the energy rating the more energy it will use to heat water and keep it warm. If you're looking to replace or install a water heater you'll want to choose a heater with the highest possible energy rating.
It may cost more to purchase but it will cost a lot less to run.
Consider The Potential Of Solar
Water heaters use energy to heat the water and maintain the water in the tank at a set temperature. Most people will heat the water at night and hope it stays hot throughout the day. This is when you can use the extra help that solar energy can provide.
All you have to do is add a couple of solar panels to your roof and let the electricity they generate power your water heater.
It may only produce heat during the daytime. But, this reduces the demand on your conventional supply.
Size Your Tank Correctly
Possibly the best way to ensure you have an efficient water heating system is to size your tank correctly. If it's too small you won't have enough heat for everyone in the home. However, oversize the water heater and you're simply wasting money heating water that will never be used.
Make Sure It's Well Insulated
Once the water is heated to the designated temperature the thermostat monitors it and will, periodically, top up the heat to ensure it stays at the right temperature. It's this maintenance that can be the most costly. Fortunately, water heaters are covered in insulation. This helps the water inside to stay warm without the need to keep heating it.
The best water heaters have high-grade levels of insulation and can keep water warm for many hours.
Include A Filter
Finally, to get the most from your system you should add a water filter. While many houses have these just before the faucet, they are much better positioned when they are fitted before the water tank. Filters are good at removing toxins, including heavy metals. These are the contaminants that cause corrosion in water heaters and shorten their lifespan. Eliminating them before they enter the tank makes a lot of sense.
What can you do to make your garden space more appealing to everyone?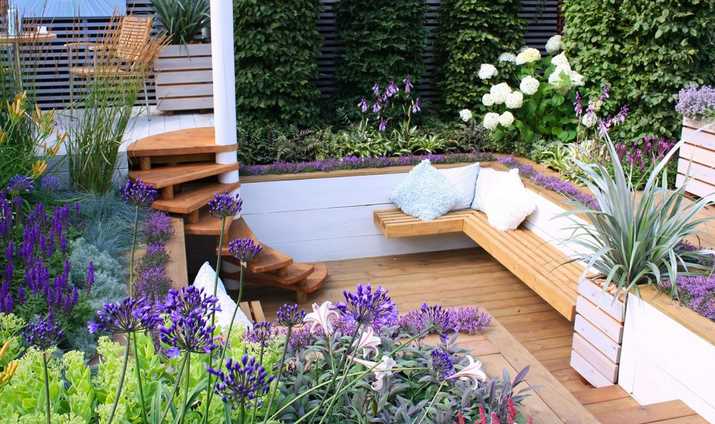 When it comes to creating a backyard that is more appealing for every one of your family and friends, you could be in for a treat. There is so much fun to be had when making your garden look beautiful and impressive, and it can be really lovely to see people enjoy it while also giving you a great opportunity to embrace your creative side.
Whether it is planting some low-maintenance foliage that will wow your neighbors or it is making a lovely outdoor seating area that will bring comfort and a feeling of luxury to your cookouts, you are going to want to go all out to make your garden space the best it can look. Here are some ways that you can stun and amaze your guests with a gorgeous garden.
Get the best seating area you can
Gardens are a place where you can really kick back and relax. This is why you need to get the best seating that not only suits your taste but also compliments your garden. Whether this is a casual arrangement or a full-on table and chairs for more formal outdoor dining, you are going to need to get your money's worth. Searching for the best options to buy outdoor furniture and chair cushions near me might be a good way to get a taste of what is out there and ready to be brought to give your garden that luxury edge that it deserves.
Plan the rest of your garden to work with this
You might find that you need to make some extra space or look into making your garden fit around your desired seating area, which might take some careful planning and landscaping to get right. Planting complementary flowers and making flowerbeds that make your seating area stand out might be a good idea, as you can then really begin to make your garden become both practical and beautiful.
Think about the practicality of your garden
On that note, if your garden parties are the talk of the neighborhood, you are going to need to make sure that you are living up to those standards. You can do this by looking into getting yourself a centerpiece for your garden. Water features are beautiful and can come in all sorts of styles and designs to make sure that you can find the right one for you. You might also find that firepits are something that can be used to your advantage, especially when it comes to enjoying the long summer evenings that are soon to be approaching.
Think about something for the kids
Thinking about something for the kids might be a great way to keep them entertained over the summer holidays or even something for the adults too to hold events or gatherings. Having a summer house, like a treehouse, can be great fun for all of the family. Needless to say, you might find that these can be tricky to upkeep, but the memories that you will find in them are something that will last a lifetime and can be a key point in your children's lives.
To wrap things up
Changing your garden can be a big deal, especially if you don't really know what you want to achieve to make it welcoming to everybody. You'll find, though, that once you find something to center your design on and base your ideas around that, you could find that what you create is not only pleasing to the eye but even appeals to the smallest members of your family too.