Digital security for seniors: 7 ways to avoid internet scams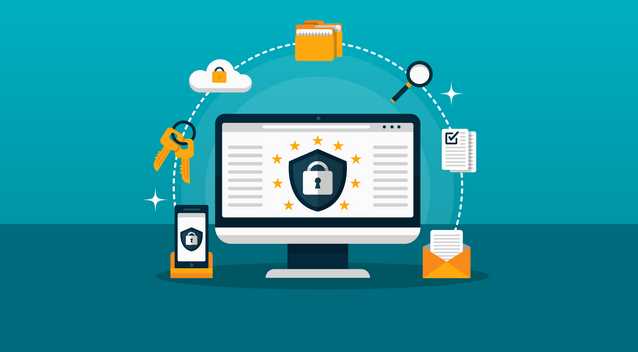 Simple measures avoid common scams on the internet, including against mature people. Learn about actions that provide digital security for seniors.
New technologies are important tools to facilitate the daily lives of the population and it is not for nothing that the Central Bank found, in the Financial Citizenship Report 2021, that "the access of the elderly to the financial system increasingly passes through digital". In this scenario, the dissemination of measures to ensure digital security for the elderly becomes even more relevant.
According to the same Central Bank document, the increase in digital solutions available by financial institutions has also reached the longest-lived. The covid-19 pandemic ended up intensifying this reach, "both due to the need caused by social distancing (…) and the launch of solutions, such as Pix, which reduced the technological barrier faced with more intensity by this part of the population".
However, the popularization of digital solutions also reveals the challenges of people 60+ who tend to have more difficulty with learning new tools.
But it is important to know that with some measures it is possible to improve digital security and avoid the main scams on the internet, in order to generate the true inclusion of mature people in the new digital financial products.
After all, what is digital security?
Digital security is, in simple terms, the adoption of rules and procedures with a single purpose: to protect users from vulnerabilities in systems and networks from possible cyber crimes.
Such infractions revolve around the search for improper access to personal, financial and other confidential data , whether for theft, obtaining an unlawful advantage in credit negotiations or even to threaten users with extortion and other actions.
The great challenge of digital security is directly related to the popularization of the internet and the massive use of the network. Currently, there are millions of connected devices and the preparation of criminals is increasingly elaborate.
Therefore, in view of the digitization of society, in general, digital security is essential for safe access for all.
How important is digital security for seniors?
Through the internet, using a cell phone, tablet or computer, it is possible to perform a series of services, which makes the routine more comfortable and safe.
Retirees and pensioners, for example, have access to social security services in the palm of their hands , without having to go to a physical branch for service. Therefore, they can track payments, request services and much more, thanks to platforms like Meu INSS and SouGov .
On the other hand, the growing evolution of digital users also incurs risks for virtual security, mainly due to the lack of recognition of the importance of the proper use of the internet for digital security.
There are several criminal practices that can result in the theft of personal data, financial information, as well as values ​​in bank accounts and even taking undue loans on behalf of third parties. Given this, it is crucial to understand that digital security is indispensable, especially for the 60+ population.
Therefore, although there is an enormous ease in the routine of these people, thanks to the use of the internet, it is vital to observe certain practices to protect personal information and property.
7 precautions to avoid digital scams
Recent data from the Central Bank also showed that, in line with the rest of the population, the elderly also began to use mobile devices (such as cell phones and tablets) more and less to access the internet in recent years.
However, regardless of the medium used, following some general tips are essential with regard to digital security for the elderly. Below are 7 tips for using the internet safely.
1. Beware of personal data
The sharing of personal information on the internet should be avoided, being restricted to trusted sites and platforms that offer digital security requirements . This is because this type of carelessness can facilitate scam applications, such as hacking into social media accounts, identity theft, signing loan agreements, etc.
This kind of care also applies when it comes to buying online. To avoid having data accessed improperly, it is important to check the security attributes of the pages, which must have the "HTTPS" security seal.
In addition, it is also necessary to analyze the connection, given that public networks and computers or smartphones with viruses are subject to invasions. Thus, any data entered using a public internet network can be easily intercepted.
2. Password creation and management
The password is nothing more than a code to access digital accounts, whether banking or shopping sites and social networks. However, when it comes to financial services, care is even greater with them, given that malicious people can access victims' balances remotely, if the password has fallen into the wrong hands.
In order not to generate greater opportunities for this type of crime, it is very important to choose passwords correctly. Therefore, dates of birth, telephone numbers or identification documents, as well as sequential letters and numbers , should be avoided as a password .
In addition, using password managers can make life even easier for users on the internet: this type of tool gathers all passwords in one space, including access codes for social networks, banks, credit cards, among others. In this way, managers function as "safes" that keep access information to different platforms safe, without the need to memorize all of them.
The security of managers is linked to the encryption system; through the manager itself, it is enough for the user to memorize the so-called "master password".
3. Double authentication on digital platforms
Dual authentication or two-factor authentication, as it is also known, is another useful digital security feature for seniors. The procedure makes it difficult to access accounts improperly, even if the password has been leaked, for example.
Basically, this system consists of sending a PIN code for login authorization, either by email or SMS, on registered devices. In general, lost, stolen or hacked cell phones tend to be more fragile if this feature is disabled. Consequently, third parties may have access to profiles on social networks, as well as bank accounts.
On the other hand, by keeping the information of the second factor enabled , it will be possible to inhibit access to any type of information or personal data. It is worth noting that among the most common mechanisms, 2FA stands out. Through it, the interested party informs his access password and the service sends an SMS or e-mail containing the code for user authentication.
4. Use biometrics
Another way of digital protection is using the biometric system. Like double authentication, this procedure consists of a mechanism that allows access to a specific application or digital platform through biometric recognition of both the fingerprint and the face or vocal timbre.
This is a very secure and sophisticated method , since its characteristics prevent unauthorized access, as it is less exposed to possible vulnerabilities — after all, each individual has unique biometric information. Therefore, this system is considered very efficient.
5. Do not open links from strangers
A very common criminal practice is known as phishing or phishing scam and is associated with the main forms of fraudulent access to email accounts, financial applications and profiles on social networks. This type of scam consists of sending false messages both via email and social networks (mainly WhatsApp).
This scam is characterized by sending messages containing "baits" to draw the user's attention and make him perform some action, even if it puts him at risk. When attracted by the criminal through these messages, the victim usually informs sensitive data such as bank accounts, passwords and other confidential information.
6. Do not transfer money without checking first
Payment and money transfer has become a very common practice, even more so with the institution of Pix , an instant and no-cost payment method created by the Central Bank in 2020.
Through the internet it is possible to pay slips and make electronic transfers between accounts with a few clicks. In the case of bank slips, this type of payment is more used by those who do not have a bank account or even do not have a credit card.
7. Use only secure networks
Finally, another fundamental point in digital security for the elderly is the use of internet networks. Many establishments offer free Wi-Fi to consumers.
However, what few people know is that this type of public network is not secure, especially for carrying out financial transactions , as well as accessing sensitive data — such as passwords for social networks, bank accounts and credit cards.
Thus, it is necessary to perform such actions using a secure internet connection. If not possible, an alternative is to use the mobile data of the cell phone. In addition, using computers that are shared by many people, such as library or work PCs, to access sensitive information is not recommended.
How to select an ideal recruitment management software
Recruiting is commonly acknowledged as the most laborious and bureaucratically burdensome task for HR departments. As a result, recruitment management software and applicant tracking systems have gained widespread popularity around the world and have emerged as the go-to campus recruitment solution. Consequently, in the current era of hybrid recruiting, recruiters have transformed from being solely people experts to also encompassing software and technology expertise in their skillset.
In modern times, the effectiveness of a company's recruitment process relies heavily on utilizing the appropriate hiring software, possessing the technological expertise to strategically employ said software, and successfully achieving hiring objectives. To operate an organization successfully, it's crucial to initiate the recruitment process correctly.
Recruitment serves as a crucial process for attaining organizational triumph. When selecting recruitment management software, it's advisable to consider this guide as a roadmap for the recruitment process. This will establish a sturdy and state-of-the-art talent acquisition system.
What is recruitment management software?
With a multitude of recruitment management software tools and top recruiting resources available, it can be challenging to pinpoint the necessary resources to simplify your hiring process. Starting from the beginning, it's crucial to define what recruitment management software entails. Simply put, recruitment management software (RMS) is a collection of tools created to streamline the recruitment process within an organization.
Additionally, recruitment not only demands a significant amount of time and administrative work but also proves to be a highly competitive process. The competition to secure talent with in-demand skills has fueled interest in sophisticated and intelligent recruiting systems. This leaves minimal room for gut feelings in the hiring process.
Recruitment Management Software (RMS) is a fundamental set of tools utilized for managing the recruitment process and is arguably the most critical core system within the Human Resources (HR) department. In today's competitive job market, especially for individuals with highly sought-after technical skills, there is an increasing demand for sophisticated recruiting tools. These tools are designed to enhance the efficiency of recruiters and job seekers alike.
An RMS automates routine recruitment tasks and supplements the return on investment of an Application Tracking System (ATS). While an ATS primarily posts job openings and tracks the application process, an RMS takes it a step further by automating manual tasks, facilitating candidate engagement, and improving candidate-job matching.
‍Top 4 advantages of a recruitment management software
Enhances the productivity of recruitment 
In traditional recruitment processes, recruiters are typically limited to conducting recruitment activities within a physical office space, or in some cases, must resort to manual paper-based processes. This can result in decreased productivity and increase the likelihood of human error. However, by providing recruiters with access to all hiring data from a single platform, a recruiting software tool can enhance productivity, streamline the process, and reduce the risk of human errors.
Better efficiency and interaction
In a competitive field like recruitment, it's crucial to minimize the time-to-hire, maintain a quick response time, and communicate seamlessly with both HR and potential candidates. Delayed communication can result in losing qualified talent to competitors. By implementing a hiring management system, the entire recruitment process can be streamlined, allowing recruiters to collaborate with their team, keep candidates informed at every stage, and significantly reduce any delays in the process.
Standardize candidate data
The thought of manually reviewing, storing, and organizing numerous candidate documents on paper is not only time-consuming but also wasteful of valuable HR resources. However, by utilizing online recruitment software, recruiters can efficiently store candidate data digitally and easily retrieve the necessary information when required. This not only saves time but also helps to conserve valuable resources within the HR department.
Automates the procedure of recruitment 
The benefits of recruitment management software are apparent and worth highlighting. By implementing recruitment management software, the manual and tedious tasks associated with recruitment can be automated, freeing up recruiters to focus on more critical aspects of the hiring process, such as conducting in-depth interviews with candidates. This empowers recruiters to take greater control of the human side of the hiring process and ultimately leads to better hiring decisions.
Selecting a recruitment management software
Selecting the right recruitment management software for your campus recruitment solution is crucial but can also be a daunting task. The challenge lies in identifying the software features that are essential versus those that are superfluous. How do you distinguish between the two?
Differentiate between your business' wants and requirements
To optimize the benefits of your HR recruitment management software, it is essential to distinguish between your business's core requirements and its "wants" and "needs." Analyze your workflow and business processes, identify any missing links, and determine what features could enhance the efficiency and streamline your recruitment process.
Discover the tools and features that will set your enterprise up for future victory
Choosing the right recruitment management software requires assessing your business needs and identifying the functionalities that will enable the success of your recruitment strategy. You should consider questions such as whether you want to reduce costs and streamline the candidate experience, understand your recruitment trends and data, or facilitate remote hiring. With so many features and tools available, focusing on your core needs can help you find the best recruitment management software to set your business up for success.
Ensure a seamless integration
Yes, integration capabilities are crucial when choosing recruitment management software. Having a system that seamlessly integrates with your existing HR and business platforms can save time, reduce errors, and improve overall efficiency.
Empower your procedures with the power of mobility
Choosing recruitment software that is accessible from anywhere and at any time can revolutionize a company's recruitment efforts. Mobile recruitment allows recruiters to manage the hiring process in real time, whether from the office or on the go. With a mobile-friendly RMS, recruiters can access all the software's capabilities with the added advantage of mobility.
Final thoughts
That's a great point! It's important to do your research and understand the features that will be most beneficial to your organization's recruitment strategy. Consider factors such as cost, ease of use, scalability, integrations, mobile capabilities, and data analytics. By taking the time to evaluate your options and make an informed decision, you can ensure that the recruitment management software you choose will support your hiring goals and drive success for your business.
What Are Some Low-Cost Methods To Purchase SSL Certificate?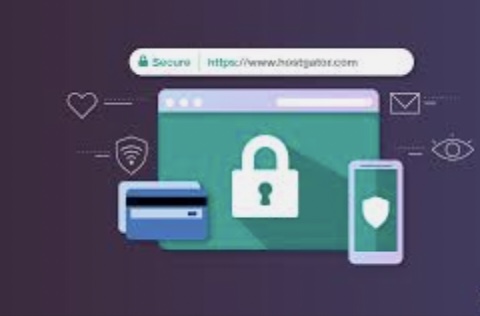 An SSL certificate can be purchased as straightforwardly as any other product from your preferred online retailer. To complete the purchase ssl, you need only do the following:
Locate a trustworthy vendor
Determine which certificate best fits your needs
Fill out a short registration form
Provide payment information
Hit "Buy."
It's not a piece of cake! The most difficult parts of getting an SSL certificate are finding a reliable seller and deciding which certificate to use.
Why? Because SSL certificates come in a dizzying array of varieties, warranties, pricing points, verification methods, site seals, and validity periods, and are sold by more than 50 different certificate authorities, hundreds of various sub-brands, and thousands of other vendors.
Without further ado, let's learn how to purchase ssl, including what to search for and where to find it at the lowest price.
 Identifying Features For SSL Certificate Purchase
There are several considerations to make before purchasing an SSL certificate. Here are the most important things to consider when buying an SSL certificate.
Brands
Despite dozens of CAs from which to choose, only a select few have widespread recognition and respect across browsers as reputable providers of SSL certificates. Few have widespread recognition and confidence among browser users, substantial brand equity and credibility, and top-notch customer service.
Price
The cost of an SSL certificate depends on several factors, including the popularity of the brand it represents, the features it offers, the type of verification it uses, the length of its warranty, the aesthetics of its site seals, and the quality of its customer service. Top-quality SSL certificates from trusted vendors start at $13 per year and can cost as much as $5,000.
Warranty
Except for free SSL certificates, all others are backed by a guarantee. In a way, it's not unlike buying insurance: The CA compensates the victim for data theft caused by the SSL certificate's weak encryption. There is a range of $1.75 million to 10,000 dollars beginning with the warranty. When cybercrime lawsuits arise, such warranties help to shift liability from the website owner or business to the certificate authority (CA).
The Official Site Seal
Sometimes called "trust logos," site seals are little pictures that serve as trust indicators. You'll find your SSL certificate and CA details there. There are two types of site seals: static and moving. Dynamic trust logos differ from static site seals in allowing users to interact with the logo and learn more about the site's security measures.
Commercial CAs typically offers these seals at no extra cost by purchasing an SSL certificate. Placements of trust symbols include webpage footers, shopping carts, login areas, and those immediately adjacent to online forms. They're crucial for gaining the confidence of buyers.
Locations of Available Goods
SSL Certificates can be purchased via the certificate authority, the hosting provider, or a third-party reseller. Certificate resellers save money by buying certificates in bulk and then passing those savings on to their consumers.
Does Enabling An SSL Certificate To Take Some Time?
For new SSL Certificate installations, one of the preliminary procedures is validation. It would be best to renew your SSL well before its expiration date to give yourself time to resolve any unforeseen problems, such as a lapsed domain or incorrect WHOIS details.
What Are The Customized Features Of iTop VPN?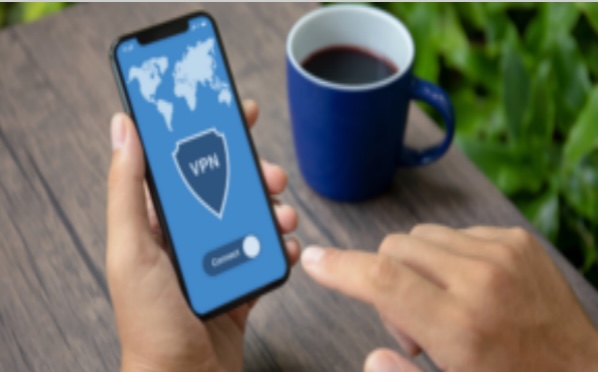 iTop VPN is a VPN service that offers a variety of features to its users. One of the most notable features is the ability to customize your VPN experience. You can choose which server locations you want to connect to, and you can also choose the level of encryption that you want to use. This means that you can tailor your VPN experience to your specific needs.
Split Tunneling
A split tunneling VPN feature is a great way to keep your identity and location hidden when browsing the web. Using a split tunneling VPN, you can ensure that only traffic from your selected applications will go through the VPN. In contrast, all other traffic will go through your normal internet connection. This can be a great way to improve your privacy and security and your internet speeds.
This allows the administrator to specify which traffic is sent through the VPN and which traffic is sent through the regular Internet connection. This is important because it allows the administrator to ensure that only traffic that needs to be protected by the VPN is sent through the VPN.
IP Configuration
This is important because it allows the administrator to ensure that all traffic passing through the VPN comes from a specific IP address. You can use this IP address to identify the user or device connecting to the VPN. This can be useful if you want to change your IP address or if you want to use a static IP address.
Go to Settings > Network & Internet > IP Configuration to access the IP Configuration feature. You can view and change your IP address, gateway, and DNS settings from here.
The IP address is the most important setting here, as it determines where your device can connect to the internet. If you want to use a static IP address, you will need to enter it here. Otherwise, you can leave the IP address as "automatic," and your device will automatically receive an IP address from your router.
The gateway is the next important setting. This is your router's IP address and is used to route traffic between your device and the internet. If you're unsure what your gateway IP address is, you can find it in your router's documentation. The DNS settings are used to resolve domain names into IP addresses.
Launch on Startup
When you enable the Launch on Startup VPN feature, your computer will automatically connect to the VPN whenever it starts up. This is a convenient way to ensure you're always protected when using public Wi-Fi or other untrusted networks. You can verify that the VPN is connected by checking the VPN icon in the system tray. If the VPN is not connected, you can manually connect by opening the VPN settings window and clicking the "Connect" button.
To enable the Launch on Startup VPN feature, open the VPN settings window and check the "Launch on Startup" box. You can find the VPN settings window in the Windows Control Panel or by right-clicking the VPN icon in the system tray and selecting "Settings."
Conclusion
This post has guided you about iTop VPN. Moreover, if you have a smart tv and want access to the apps unavailable in your country, you can use VPN Smart TV. This VPN will be useful for smart tv users who like to watch content on TV.