Different types of stamps for all your needs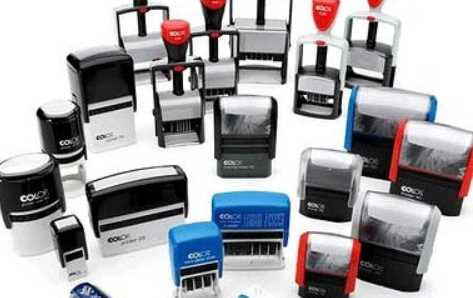 Introduction
Here at our store we have a variety of stamps for all your needs. Rubber stamp with self-inkers make it easy to create an impression over and over again. Wood handle stamps, custom rubber stamps and logo stamps are perfect for small business or when you have lots of envelopes to address. Custom rubber stamps or book library embossers and embosser stamps  come in many shapes and sizes, choose from traditional wood handle mount, pre-inked or self-inking stamps. From return address, date stamp, signature stamp, notary stamp and more find the custom rubber stamp that's right for you.
Rubber stamps with self-inkers
A self-inking stamp is an easy way to get your message out. They are durable and affordable, and can be used for any number of purposes from office memos to personal notes. The best part? Self-inking stamps come in many styles, sizes and colors! Clothing Stamps are also something to look out for.
Custom rubber stamps
Custom stamps are a great way to brand and market your business. They're also very useful for personal use or as gifts, especially since they can be customized with images or text that mean something to the recipient.
Custom stamps have many benefits, including:
They provide a unique way to promote your brand in an inexpensive and efficient manner. Customers who receive custom-stamped products will associate those products with your business and may purchase more from you when they see a stamp on them!
You can personalize anything with words or images that appeal to different types of people—you can even add text if these items are being sold online. For example, if someone buys a custom-stamped notebook from you online (or even goes into one of your physical stores), there's no need for them to go through any extra steps before making purchases; it will already have been done!
Traditional rubber stamps
Traditional rubber stamps are the type you see in movies and TV shows, where the characters use them to imprint a mark on a document. They are made of rubber, which allows them to be flexible and easy to use. You can choose from different sizes and shapes of traditional stamps, such as round or square; they are available in both wooden and plastic models as well.
Traditional rubber stamps can be used to make marks on a document when affixed with ink or paint; however, they must be manually pressed onto paper or other materials. They do not have their own ink supply like self-inking or pre-inked stamps so you must purchase ink separately if you want your stamp to create an impression: some people prefer using india ink for this purpose; others might opt for watercolors instead!
Self-inking custom stamps
Logo embosser stamps and Self-inking custom stamps are perfect for repetitive use. By this, we mean that they're great for stamping out multiple copies of the same logo or design. In fact, they're so easy to use that even the most novice user can do it with ease.
Self-inking custom stamps are also very easy to maintain: simply refill with ink after each use and it'll be ready to go again! The high quality construction makes them durable enough for years of repeated use. This means that you won't need to replace them often—saving you money in the long run!
Lastly, self-inking custom stamps are cost effective: because they can be used continuously without needing replacement parts or having any other issues arise (like mechanical stamps do), their initial cost is more than made up for by the amount of time and money saved over several years' worth of printing needs!
Logo stamps
Logo embosser stamps are a great way to brand your business. They're available in many shapes and sizes, from small round stamps with images of your logo on them to large rectangular or square stamps that can be customized with photos or drawings. Logo stamps are also available in many different colours, materials (wooden, plastic or rubber), and prices.
Signature stamps
A signature stamp is used to sign documents, checks, credit cards and contracts. A signature stamp can also be used to sign legal documents such as affidavits or power of attorney forms. A person's name (or any other text) can be imprinted in a signature font above the official seal. The size of the signature determines how many times you have to press down on your paper before it completely stamps out an image.
To use a signature stamp:
Place lettering face-up on an ink pad
Press into paper with even pressure until it prints black or red ink
Self-inking address stamps
Self-inking stamps are those that have a built-in ink pad. They can be used to stamp addresses and other information, without needing to buy an additional ink pad. These types of stamps are ideal for use at home offices, or on personal documents that don't require professional quality workmanship.
The advantages of using self-inking address stamps include:
They save you time because you don't need to refill the stamp with ink after each use. All you need is one dip into the built-in pad and it will be ready for another round of stamping!
They provide high quality results every time because they do not lose pressure over time like hand-operated models may do (depending on how often they are used). This also helps eliminate errors caused by someone pressing too hard while trying to make sure their mark comes out clearly enough on paper sheets being mailed off across town by post office workers each day!
Embosser stamps
Embosser stamps are used to create a raised impression of your logo or name. They are often used in the real estate industry to create a personal impression on documents such as contracts, letters, and business cards. Embossers can also be used by businesses to give their employees some extra flair while signing off on important documents.
As you may have guessed from their name, embosser stamps are primarily used for creating impressions in paper or cardstock materials. However, they can also be used to create an impression on rubber and polyethylene materials like balloons (though there are other types of stamps that would probably produce better results).
Embosser stamp designs usually consist of one large area where the raised lettering is located; however there is some variation depending on what kind of material you're working with:
Paper: This design has several small areas where text is stamped into each individual piece of paper—you'll notice this when you look at the backside of an envelope after it's been opened
There are many kinds of stamps and you can find the one you need from our collection.
There are many kinds of stamps and you can find the one you need from our collection.
We have a wide selection of stamps for all occasions, budgets, ages, professions and more.
Conclusion
We have a huge range of different types of stamps for you to choose from. Whether you want traditional or modern, economical or expensive, we guarantee that there is something here that will suit your needs. For more information about what we can offer you, please contact our customer services team.
5 Techniques That Work When Moulding Your Children Into Leaders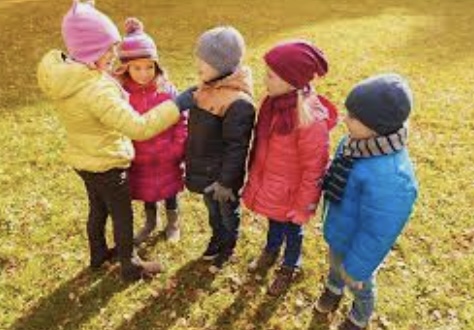 It is often said that children are the future. This is literally true as those who are currently in charge will need to be replaced. The real question is whether the children of today can do a better job than the current leaders.
One thing is certain, dealing with global economic crises, wars and tensions across the globe, and climate change is not going to be easy. It will be essential that the children today become great leaders. You can help to make this a possibility for your child.
Get them Into School
You need to find a good early learning centre, such as this preschool Valley Heights. Research shows that children who attend school early have a& much higher chance of success in life. This is because they are more accustomed to learning, socializing, and have a greater level of independence.
In short, starting them young means they will get the most possible from their education, setting them up for life.
Give Them Independence
There are plenty of times when you need to make decisions for your child as they are unaware of all the ramifications of each option. That's the nature of being a parent. However, you also need to be aware of when your child could make a decision and encourage them to do so.
Making their own decisions encourages independence and helps them to lead the way. It's a simple step but let them decide whenever possible.
Learn To Listen
We live in a hectic world and it can be hard to find the time to listen to others. But, you need to make time to listen to your children and encourage them to voice their opinions. You may find they have a great suggestion and you will be teaching them the importance of listening to others and using the information they offer.
That's a valuable skill for everyone in life, especially leaders.
Let them Fail
As a parent, you want to protect your child from all the dangers in the world. But, failing is an important part of life and your child needs to fail in order to learn and grow as an individual.
You have to learn to step back and let them fail. This allows them to grow into better people, all they have to do is look at what went wrong and why. They can then learn from this and that's what leaders do.
Responsibility
Children need to accept that they are responsible for their own actions. By encouraging them to make decisions and possibly fail, you're also creating an opportunity for them to take responsibility for anything that has gone wrong.
A leader that can accept responsibility will be more respected and more likely to improve, which makes them a valued addition to any environment.
There is no guarantee what your child will choose to do with their life. But, the above techniques will help them to be well-rounded individuals and great leaders, if they choose to be.
Why Churchill called one of his letters the most famous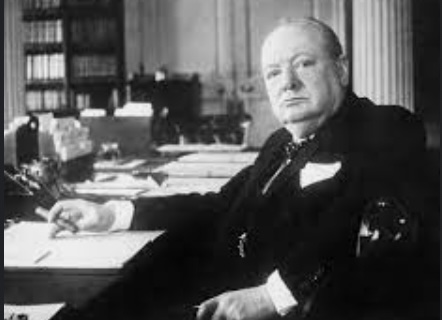 It seems like there are no end of anecdotes about Sir Winston Churchill. Most show what a complex but effective leader he was. He was gruff yet witty, loved cigars and liquor, was open and honest and didn't shy away from a verbal battle.
Before, during, and after he was PM – both times — Churchill made plenty of enemies, or at least detractors, yet also commanded a lot of loyalty. It's not disputed that he was one of the more effective wartime leaders in recent memory. Even though he was voted out before World War II wrapped up, he's remembered as the face of British stubbornness and resolution that later PMs haven't come close to achieving.
Plenty of inspirational addresses showed his oratorical abilities. But he was also effective at conveying his opinions and arguments on the page. There are several famous letters out there that demonstrate his writing abilities, his inner thoughts, concern for lost lives, anger at Nazis, his anger at resistant politicians, and his wishes for peace.
His correspondence in famous letters include messages to other leaders such as U.S. President Franklin Roosevelt and Russian's Josef Stalin.
From all of these letters with arguably high global stakes, it's hard to choose some that have more impact than others, but some historians have narrowed a few down.
One, in particular, was given this vital status by Churchill himself: on Dec. 7, 1940, he wrote a letter to Roosevelt seeking support from the U.S. in the war effort.
While America officially didn't enter the conflict until Dec. 7, 1941, Roosevelt worked with Churchill to find different forms of assistance that didn't involve sending troops. Many American leaders at the time advocated a position of isolationism, basically leaving Europe and Asia alone to fight their own battles. They further codified this position of neutrality in the late 1930s, making it a crime to provide material to nations at war.
Roosevelt and Churchill came up with a creative program called Lend Lease, which allowed him to give or sell defensive items to help Great Britain, China, and the Soviet Union.
The plan came together in the summer of 1941 and was narrowly approved by Congress. Though there were critics of this, there were advantages in not supplying American personnel as well as plenty of new revenue. By October 1941, $1 billion in aid was authorized to Great Britain.
Some creative arrangements were put together, including the use of certain British bases in the Caribbean and Bermuda for American military in exchange for a group of American-made Navy destroyers.
The Lend Lease program continued to be renewed even after the U.S. had entered the war. It provided revenue to help the American war effort plus material to help the country's allies.
But the roots of Lend Lease certainly began with Churchill humbly asking for help in one of his famous letters. It's never easy for anyone to seek assistance, let alone the leader of a country with such an illustrious history and heritage. Leaders are also encouraged to never to express any shred of weakness and always remain proud. This independent spirit is also an American value, which added to Great Britain having to remind the U.S. about the history between both countries too due to the U.S. originally being a British colony.
How Interior Design Course Will Help In Designing Interiors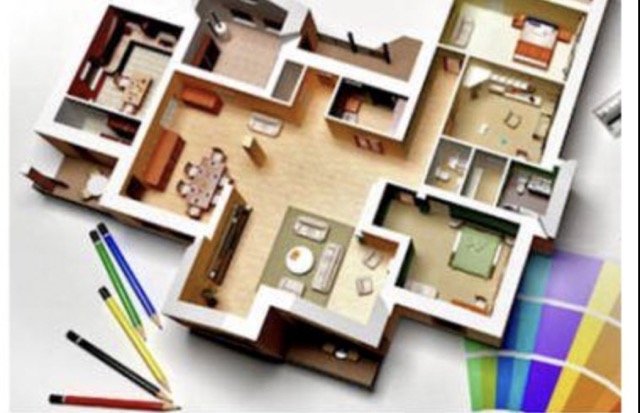 What is Interior Designing course?
Interior designing course is a professional specialization that is an amalgamation of scientific theories with artistic design concepts, aimed at visualizing, ideating, designing, and creating spectacular interior spaces, ensuring optimal utilization of spaces, enhanced functionality offering unique spellbinding experiences to people.
It involves comprehending the trends, socio cultural factors, customer preferences, construction techniques, varied architectural trends, available space, budgets, required functionality etc. Interior designing is not limited to residential buildings only, but also include designing of interiors for commercial properties including Industrial units, retail, Aircrafts, hospitals etc. Interior designing is multi-faceted for it includes selecting furniture, lighting fixtures, identifying materials, choosing right colours, technicians & vendors etc.
Interior Design course will facilitate in better designing of interiors in the following manner:
Better understanding. Better Solutions: Interior Design course equip the students with skills to come up with meaningful innovative concepts and convert them into built environment offering a sublime experience to the end users. The course offer students an understanding of human needs, behaviour, psychology etc. thereby enabling them to think critically, take creative risks and offer innovative yet practical solutions to customers.
Study of Colours:  One of the most mood-altering design elements is colours. Some colours are stimulating while others have a calming effect. Therefore, "Colour Psychology" makes for an interesting and most followed subject. Awareness about the power of colours enable in designing of apt ambience.
Space Management & Efficient Interiors: One of the main benefits of interior designing is to bring organisation and order such that you can maximise the available space. Furthermore, the course will facilitate in enhancing the functionality of space. Thus, the customer will benefit from aesthetics and efficiency besides the superior comfort amalgamated into the interiors.
Personal Style & Niche: Interior Design course will facilitate in identifying of area of specialization for you. Having a niche area will assist you in developing your personal style, position you in a different league and building your name in the industry.
Understanding of Fabric: Understanding of fabrics will assist you in offering of better solutions to the customers as per his requirements- varied use of upholstery, curtains etc. You can offer innovative solutions that will enhance the look of the interiors.
Virtual Designing: Interior Design course offers proficiency in computers and varied softwares like CAD, 3D etc. You will not only be able to design the concepts better and will also be able to explain it better to customer. You will be able to determine the efficacy of your designed interiors without going through the hassles of trial-and-error method. You will also be able to determine whether the design concept is satisfying the obligations or not and accordingly take corrective measures.
Use of sustainable material: The course equips students with an understanding of eco-friendly materials and techniques. This will not only help the environment but will also facilitate in creating healthy and safe space.
Creating a space for everyone: Designers not only help create personal spaces to suit individual members of the family, but also spaces to promote family time and togetherness. While designing, the designer must consider the comfort, taste and needs of each member of the family.
Register now for Interior Design Course and create a niche for yourself in the world of Interior Designing.