Dan Schatt of Earnity on How Bitcoin Promotes Financial Freedom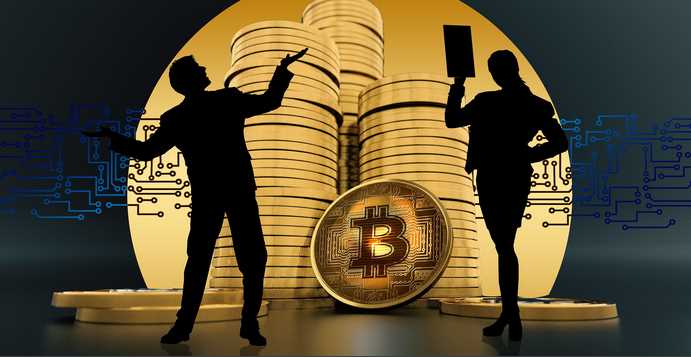 Dan Schatt, CEO of Earnity, the world's first community-based crypto platform and marketplace, mentions that younger generations have welcomed crypto as a means to achieve financial freedom. For them, crypto offers an escape from the traditional banking system, which is often seen as corrupt or slow. They can transact without intermediaries and make international payments without exorbitant fees.
Bitcoin represents a way to take control of their finances and achieve financial independence. Its decentralized nature means no government or financial institution can control it, and its pseudonymous nature allows users to transact without revealing their identity. It is ideal for those who want to avoid government interference or censorship.
In addition, Bitcoin is often seen as a hedge against inflation, as its supply is limited to 21 million bitcoins. This means that, unlike fiat currencies, it cannot be printed by central banks, which often leads to inflation, shares seasoned fintech professional Dan Schatt.
The term "FIRE" or Financial Independence and Retire Early is famous among millennials, the generation seeking to live a debt-free life. While FIRE might sound impossible to achieve, some people have managed to do it by making smart financial decisions. For those looking to achieve FIRE, Bitcoin can be a helpful tool. By buying, selling, holding, and transferring Bitcoin, individuals can potentially grow their wealth and reach their financial goals faster.
Earnity, a community-based crypto platform and marketplace, seeks to inform and educate users on Bitcoin and other cryptocurrencies. For one to achieve financial independence, it's integral to have knowledge and confidence in the subject matter. With a wide range of resources, it aims to make the world of cryptocurrency accessible and welcoming to new collectors. Through the platform, global users can buy, sell, transfer, swap, and manage digital assets, including Bitcoin. Dan Schatt shares that Earnity exists to fill the gap between users and the emerging technologies that concern the future of finance.
Dan Schatt of Earnity Talks About Crypto Mass Adoption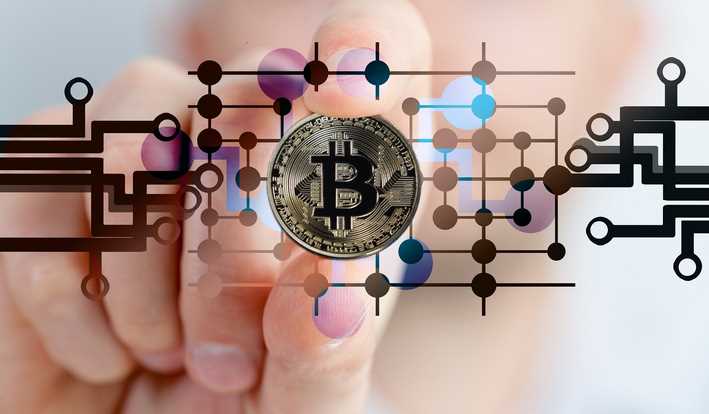 Earnity is the world's first community-based crypto platform and marketplace where users can buy, sell, earn, and learn about virtual currency. Dan Schatt, the CEO of Earnity, looks to boost mass crypto adoption, especially among people who benefit the most from this emerging technology. In this blog post, he lists the factors affecting cryptocurrency's mass adoption.
When we talk about the mass adoption of crypto, we're referring to the widespread use of cryptocurrencies and blockchain technology by mainstream institutions and regular folks. This would represent a major shift in how the world uses and views these technologies and could have a huge and direct impact on the global economy.
Several factors affect the mass adoption of crypto. Earnity's Dan Schatt discusses these factors in more detail below.
1) Economic factors: If the price of a particular cryptocurrency is seen as too volatile or unstable, then this will likely dissuade potential buyers from putting their money into it. In addition, if the fees associated with buying and selling cryptocurrencies are considered too high, this will also act as a barrier to entry for many people.
2) Trust: For people to feel comfortable putting their money into something, they need to have faith in it. Dan Schatt, however, notes that due to the anonymous nature of many cryptocurrencies and the fact that they are often associated with illicit activities such as money laundering, there is still generally a lack of trust in the crypto space. This is something that needs to be addressed for mass adoption to occur.
3) Regulation: In many countries, cryptocurrencies are still not fully regulated, which creates a degree of uncertainty surrounding their use. Until there is more clarity on how cryptocurrencies will be taxed and regulated, it is unlikely that they will see widespread adoption.
4) Infrastructure: For people to use cryptocurrencies, a robust infrastructure must be in place. This includes things like exchanges, wallets, and payment processors. Currently, this infrastructure is still in its early stages of development, which is another barrier to mass adoption.
All these factors and more need to be taken into account when considering the mass adoption of crypto. If the right conditions are not in place, then it is unlikely that cryptocurrency will see widespread use. But if the conditions are favorable, there is a good chance of mass adoption of cryptocurrency in the next couple of years, notes Earnity CEO Dan Schatt.
Binary options trading apps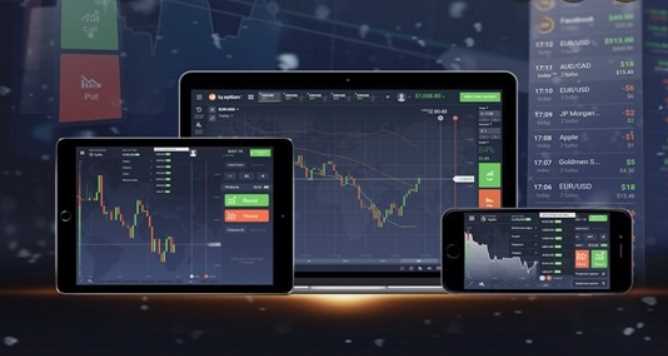 If we talk about binary trading apps. There are a lot of Binary options trading apps. But we will talk about the best binary apps. Now in this modern world trading work is being done very much.
All the apps have different rules. Some binary options sites might have great payouts, while others might have faster withdrawals or bigger deposit bonuses.
Pocket Option – Best For USA Traders
BinaryCent – Best For Copy Trading
RaceOption – Best Bonuses
IQ Option – Best Trading Platform
Binary.com – Best For Beginners
ExpertOption – Best For Social Trading
Olymp Trade – Best For Traders From India
Binomo – Best For Trading Tournaments
Mobile Trading Apps
Now, you can access the market trading by mobile or tablet. There are some brokers in trading who give permission to access the markets and execute trades from anywhere and there are many websites of trading that have information about their websites that what is allowed and what not.
Low Minimum Deposits
If you are new and do not have much knowledge about trading so it will be better to choose a binary options broker with a low minimum deposit. There are many brokers who allow you to open trading accounts with a small amount of $10. It is the best way of trading and has a small risk of money. Now, among binary options trading apps. BinaryCent is the smallest investment app. It starts just from $0.10 per contract.
Demo Accounts
There are many trading platforms that offer the new customer a demo account. If you are new in this field it will be better to start with a demo account this way you will learn the trading and can explore the broker's platform.
You should know which is a demo account and realistic. If we talk about demo accounts, Demo accounts may not prepare you for the fast-paced, unpredictable nature of the real markets.
Binance Coin Price Prediction: Is Binance Coin a Good Investment?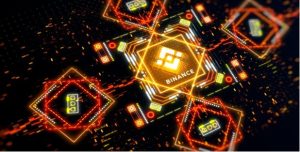 Since its inception in the summertime of 2017, Binance Coin (BNB) has made great strides. The coin was created and built specifically for usage in the Binance environment, with rebates available to drive development. Before the inaugural coin offering, all coins were pre-mined for $0.10 per BNB. kucoin vs binance difference is that the kucoin has advanced traders that access altcoin.
Although the crypto winter of 2018, BNB has held up well in the cryptocurrency marketplaces, and the value of Binance currency is still drawing attention in 2022. As per Arcane Analysis, the coin gained around 1,344 percent in 2021, as opposed to 73 percent for Cryptocurrency and 455 percent for Blockchain.
Following a sharp increase in the cryptocurrency's price, BNB sales increased. BNB rose from roughly $38 in January to an all-time high of $683.82 in late May, as well as another high of $668.07 in November in 2021.
Binance Labs is expanding its investment portfolio.
The environment's private equity arm, Binance Labs, specializes in crypto companies and has made a series of headlines this week.
The business announced at the beginning of June that it had completed a new $500 million equity fund with DST Team and Breyer Capital as investors. As per the announcement, the fund would "invest in projects that might extend the scenarios of currencies and promote the creation of Web3 and blockchain technologies."
Binance Labs announced an investment in PancakeSwap's CAKE decentralized exchange (DEX) on June 6th.With over 400,000 daily users, PancakeSwap, which started in September 2020, has become the biggest distributed app (dApp) on the BNB Chain. Opening an account on kucoin vs binance is same.
PancakeSwap has been at the vanguard of BNB Chain's advancement adoption. We have and will continue to provide huge backing for PancakeSwap because it is the most widely used dApp and the Defi project with the highest TVL [total value locked] on BNB Chain," Bill Qian, Head of Baidu Labs, said.
Along with Kronos Research, Lingfeng Capital, SafePal, Token Pocket, 3Commas, and LUX Capital, Binance Labs invested in the ApolloX DEX's seed fundraising round. ApolloX will use the money to expand its trading business and move to self-governance as a decentralized independent agency.
Tatsumeeko, an immersive fantasy position game, has also received funding from Binance Labs. The funds will be used by Tatsumeeko to further create this game, which will be launched on the Ether and Solana blockchain technology.
Binance has also added extra capabilities by selecting TripleA is a cryptocurrency payment gateway for Binance Pay, which allows Binance app users to pay merchants using bitcoin.
Is it possible for Binance Coin to reach $1,000 by 2030?
The majority of Binance Coin price prediction seems to believe that the cryptocurrency will hit $1,000 before 2030. The most upbeat is the Economy Forecasting Agency. They estimate that by 2023, BNB may be valued at $1,584.
Binance Coin's value is also favoured by Digital coin.
However, they predict that Binance Coin would reach $1,048.63 by 2024, which is a more conservative estimate. Still, this is a long way off from 2030.
According to some other projections, Binance Coin will reach $1,000 by 2030, although in a few years. BNB is expected to reach this value no earlier than 2025, according to Trade Beasts. Meanwhile, Wallet Investor believes that BNB will surpass $1,000 in November 2022.
If both crypto demand and Binance's commercial market remain strong, the Binance coin's value might rise to more than $3,000 per coin by 2030.f your goal was to sell your BNB by the time it reached $1,000, you should rethink your strategy!
Why is Binance Coin increasing in value?
The rise in the value of the Binance Coin can be attributed to several factors. The Binance Smart Chain (BSC), a new cryptocurrency that operates alongside Binance's original blockchain, is by far the most significant.
Smart contracts can be formed on the Binance Smart Chain. Since its launch in September 2020, it has attracted a lot of Defi, NFT, and DEX applications that run on BNB.
Some have speculated that Binance Coin is profiting from Ethereum's rising transaction prices and slow verification rates. There's even talk that Binance Coin will topple Ethereum! Binance shared a graph on Twitter in March of last year that showed a substantial growth in the amount of trading on the BSC.