Chronicles of Everfall: Shadow of the Conquerer: Review: Death by Extraneous Subtitles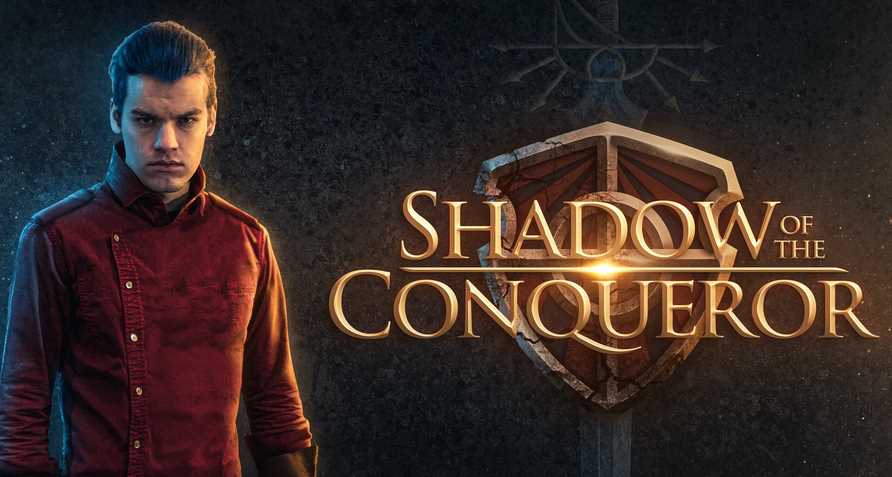 Expectations are important. For relationships, for instance, making sure that everyone's expectations are agreeable going is perhaps one of the most important factors for long term success. If the couple has differing expectations regarding children, religion, work / life ratios, or any other such important thing, then they either better rectify that or find new partners.
However, expectations are an important part of entertainment too. While people usually expect to be surprised in a certain way, there are limits to what they'll accept within those boundaries. If you go into a comedy show, you expect to laugh. If you go to a TED talk, you expect to learn something new and maybe laugh if the presenter does a good job. If you go to online blackjack, you expect to have win and win some dolla dolla bills. However, If you go to a comedy show and get lectured about the horrors of Dachau, it might be informative, but it sure as heck wasn't what I signed up for.
Movies and novels and all other kinds of storytelling have this give and pull too. When I sit down to read a Brandon Sanderson novel, I expect some kind of epic fantasy featuring heroes and wars and good and evil, with deep themes. When I watch a slasher flick, I expect to be scared and amused and frustrated as to why that stupid girl keeps tripping over nothing every ten feet when- sorry, where was I?
Right. Expectations. If you set up the wrong kind of expectations and don't deliver, this typically is disastrous. Not always- sometimes we can be pleasantly surprised. But most of the time. The newer Star Trek shows, for instance, are a perfect example. The Original Series, The Next Generation, Deep Space 9, Voyager, Enterprise, and the movies all established what Star Trek is.
It's a thoughtful, introspective work of science fiction that explores many compelling thought experiments, philosophies, and scientific premises. It's a series that tackled big questions and gave thought provoking answers. So when I sat down to watch the newer Star Trek: Picard, I was not expecting to watch a fan-favorite character get murdered by eyeball drill. I would say that that falls safely under the category of "disastrous".
"Chronicles of Everfall: Shadow of the Conqueror" is a novel that did not meet my expectations. This is a self-published novel written by Shad Brooks, who makes educational content about medieval history on his YouTube channel, Shadiversity. As a result, I went in expecting a Brandon Sanderson-Esque epic fantasy but ended up getting something quite different. But was it good? Short answer, yes.
The Premise
Our protagonist is Daylen Namaran, also known as Dayless the Conqueror, the Great Bastard, the Scourge of Nations, and various other equally unkind titles. But well deserved. Daylen was once a mighty emperor who rebelled against the aristocratic houses of old after they murdered his family and rose as a unifying monarch in the name of the oppressed people. To ensure that the evils of old would not happen again, Daylen brought all property under the control of the government and forced people to work to feed the otherwise starving nation.
So yeah, he basically invented fantasy communism. And just like real communism, it was an abysmal failure. As they say, absolute power corrupts absolutely, and Daylen was no exception. He removed people's freedoms. He became paranoid. He took hundreds of women forcibly (some as young as fourteen). He invented airships powerful enough to annihilate cities. And did, when one dared rebel against his despotic regime.
Eventually, the entire world rose against him. Eventually, they bested his armies, and he was forced into hiding. With everyone presuming him dead, Daylen hid and planned.
And hid. And hid. And hid.
Twenty years later, our story begins. And Daylen, having seen a world no longer under his thumb, despises himself and everything he ever did. Old and feeble at the age of eighty-two, Daylen decides his time his come and decides to throw himself off the continent.
Which, ironically, would be the key to his salvation.
The World
The story is set in the world of Everfall, which consists of a series of massive floating islands. Should one fall off the edge, they eventually loop around to the top of the world, such that if you don't collide with anything, you'll fall forever and ever until you starve to death. Unless you're carrying either Darkstone or Lightstone.
Exactly as the name implies, Lightstone emits light, but Darkstone behaves differently. If it's not exposed to light, the stone will fix in place and cannot be moved (even in midair). As more and more light touches it, the stone gets easier and easier to move until it's simply pushed forward. This is how the islands can float and the airships can move.
However, if you carry one of these stones with you as you hit the barrier, you explode.
Daylen, being the massive melodramatic nonce that he is, decides to carry both with him on the way down. Not only does he not explode, but he's returned to his youthful body and given magical superpowers.
The Magic
Taking obvious inspiration from novels like Brandon Sanderson's "The Stormlight Archive", Shadow of the Conqueror goes for a Hard Magic system. If you're interested in learning the differences between Hard magic and Soft Magic systems in fantasy novels, I highly recommend watching the video by "Hello Future Me" on YouTube about the subject. But for the purposes of this article, I'll be brief. Basically, a Hard Magic system is one where there are explicit rules about what the magic can't do (Like in Avatar the Last Airbender, or anything by Brandon Sanderson), whereas a Soft Magic system is one where the only rules are what the magic system has been shown it can do (like Harry Potter, Star Wars, and The Lord of the Rings).
Shadow of the Conqueror goes for the former, with lots and lots of explicit rules for how everything works, that will all be explained to you in great detail if you can be bothered to read through it. Like, there is actual math and physics involved. Math.
Actually, it's pretty cool overall- although a lot of the explanations get frontloaded into the novel in the form of infodumps while Daylen is experimenting.
The Moral Dilemma
The whole plot is built around a single question: Is Daylen redeemable? Is it even possible for him to be redeemed? Is the world ready or willing to forgive him?
Considering the scale of Day lens crimes (as one Goodreads reviewer put it, Daylen was basically pedophile-Stalin), almost everyone seems to agree that Dayless the Conqueror deserves to die. Including Daylen himself- although he's convinced that "The Light" (Read: G-d) is determined to let him live so that he can continue suffering from his guilt. He believes that is why he was turned young and believes that that is why he was given his powers- so that he can fulfill some sort of purpose, find some small redemption, and suffer with himself all the while.
Like two of my other favorite authors (Brandon Sanderson and Orson Scott Card), Shadow of the Conquerer is written by a devout member of the Church of Latter-Day Saints- more commonly known as Mormonism. It's clear that Shad M. Brooks' views on redemption have intermixed with the story- that everyone deserves a second chance and can be deemed through repentance. It's not a bad thing. Every artist adds their own philosophies into the works they create and lets people step into their worldview, even for a little while.
It's just that on this particular issue, I disagree with the conclusion. I won't spoil how it ends, but I do think Daylen gets off easy. I don't particularly care how much guilt Daylen himself feels over his crimes. There are lines of no return, which, in my opinion, must be punished. Even if that person can be redeemed, it's the crime itself that has to be punished.
I'm not Christian. I do believe in the concept of "an eye for an eye"- which isn't literal, as most people seem to forget. In the old testament, this means that a man that breaks another man's hand must pay the victim however much a court deems that man's hand to be worth (basically, his livelihood). If you steal a goat, you must pay back two goats, etc.
Daylen Namaran is responsible for nearly thirty million deaths. The novel basically gives Daylen a slap on the wrist for it but delivers death penalties to men who have committed far less enormous (but still horrible) crimes. Daylen is at least self aware enough to recognize the hypocrisy, but the narrative itself doesn't if that makes any sense. Sure, Daylen bemoans having to live another day with his immense guilt, but… he's still alive? Returned to his youth, given magical superpowers, and reunited with once mortal enemies and even one of the girls he repeatedly raped?
I'm sorry, but that doesn't fit my worldview of justice.
Overall
Now let me be clear: Does the fact that I heavily disagree with the implied moral compass of the novel make it a bad book? No. It's very enjoyable. It's very well written, with solid characters and an intriguing moral dilemma. The fact that I'm here, ranting about how much I disagree with it, means that in one sense, it accomplished its goal of getting me to think. I didn't agree with every outcome of Star Trek. The writers of that show ended up at conclusions I would not have come to, and neither did Mr. Brooks. Which is fine! If everyone thought exactly the same as I did, that would suck.
I went into Shadow of the Conqueror expecting an Epic Fantasy, set on a world-shattering scale. Instead, I got a smaller scale but far more thought-provoking novel than I had ever initially expected to get. Many fantasy novels avoid the non-PC issues (like ham-fisted racism is bad metaphors) to keep a wider audience, and I appreciate that Shadow of the Conqueror doesn't compromise to tell the story it wants to tell.
Plus, any story, fantasy or no, that dunks on communism gains my respect.
Security Measures To Know Before Playing สล็อตเว็บนอก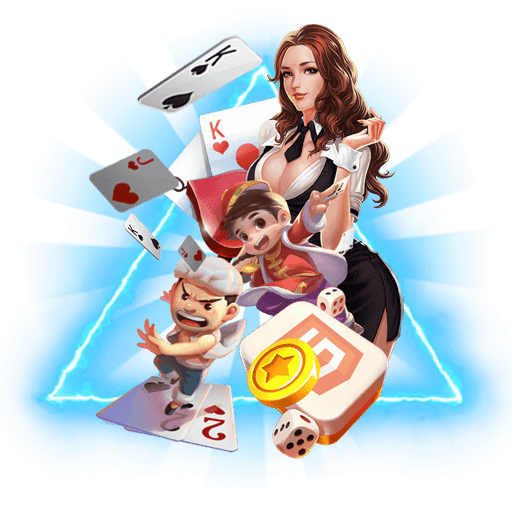 The world of online slots has expanded exponentially, transcending geographical boundaries and providing players with a cornucopia of gaming options. While the allure of สล็อตเว็บนอก can be incredibly tempting, it's essential to remain vigilant about security. When playing slots on a platform outside your jurisdiction, additional challenges get involved, making it even more crucial to ensure you're taking steps to protect yourself. This article outlines security measures you should confirm before diving into the exciting world of สล็อตเว็บนอก.
Regulatory Licensing and Compliance in สล็อตเว็บนอก
Playing solely on websites governed by renowned gaming regulators and holding valid licences is your first line of defence in guaranteeing a safe online slot experience. Regulatory bodies like the Gambling Commission, the Malta Gaming Authority, and the Isle of Man Gambling Supervision Commission enforce stringent rules to ensure fair play and secure financial transactions. Always look for licensing information on the homepage of the slot website, typically found at the bottom.
SSL Encryption at สล็อตเว็บนอก
Any reputable online casino should use Secure Socket Layer (SSL) encryption to protect players' personal and financial information. Your data gets transformed into an unintelligible code that may get read by authorised people using SSL encryption. Before registering or making any transactions, look for 'https://' in the web address where the site uses SSL encryption. Some websites display an SSL certificate, usually a padlock symbol in the address bar.
Two-factor authentication (2FA)
Two-factor authentication adds an extra layer of security by requiring two verification methods before granting access to an account. It typically involves something you know (like a password) and something you have (like your phone). After entering your password, you'll receive a code on your phone that you will need to access your account. It makes it more difficult for unauthorised users to gain access, even if they know your password.
Firewall Protection
Many สล็อตเว็บนอก use advanced firewall systems to prevent unauthorised access and safeguard their networks from malicious software and hacking attempts. While firewalls are more about the website's internal security measures, a robust firewall indicates protection for your data.
Payment Security
When it comes to depositing and withdrawing money, a secure สล็อตเว็บนอก will offer multiple payment options that are well-known and trustworthy. Look for platforms that support major credit cards, bank transfers, and secure e-wallet options like PayPal, Skrill, or Neteller. Verify that the payment gateway conforms with the Data Security Standard and has safeguards to secure customer credit card information. It is known as PCI compliance.
Game Fairness and Random Number Generators (RNG)
Playing on a secure website also means playing fair games. Certified Random Number Generators (RNGs) ensure that each spin of the slot reel is entirely random, offering all players an equal chance at winning. Reputable casinos have their RNGs and software regularly tested by independent auditing firms like eCOGRA or iTech Labs.
Data Privacy Policies
Before signing up, read through the website's privacy policy. This document should outline how the website plans to use, store, and protect your personal information. A clear privacy statement on a website may help determine its trustworthiness and credibility.
User Reviews and Industry Reputation
Research and read user reviews about the สล็อตเว็บนอก you're considering. You can learn a lot about a website's security measures and reliability from players who have firsthand experience. Online forums, social media platforms, and specialised casino review sites are excellent resources for this information.
Contact Customer Support
Don't hesitate to contact the website's customer support to ask any questions you may have about their security measures. Response times that are quick, considerate, and open are signs that a website takes security seriously.
Keep Your Devices Secure
Ensure that the device you're using to play online slots is secure. Keep your antivirus software up to date. And make sure your firewall is activated. Even the most secure website cannot protect you if your device is compromised.
Conclusion
Slots on สล็อตเว็บนอก provide the excitement of discovering a variety of games that you would not find at local online casinos. However, while playing on foreign platforms, it becomes dominant to exercise extra caution about security. By taking the time to verify a website's licensing, security measures, and industry reputation, online gaming is safe and enjoyable. Remember that security is a two-way street; in addition to selecting a secure platform, you must take precautions to safeguard your equipment and yourself.
Why playing at Jeeto88 Online Casino is beneficial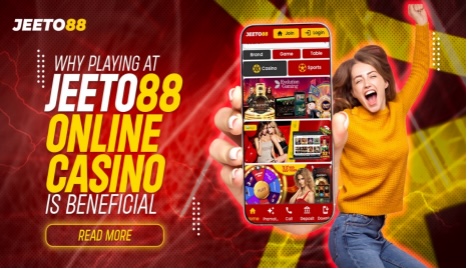 These days, fun games and gambling are changing a lot. Online casinos are now a big deal. Among all the choices, Jeeto88 Online Casino is a really good place for people who are new to this and for those who have played a lot. They have a lot of games, easy ways to use the website, and cool offers that make playing there better than going to a real casino. In this big blog, we're going to talk about why playing at Jeeto88 Online Casino is so great.
Many Different Games: The best thing about Jeeto88 is the big list of games they have. They have classic games like blackjack, roulette, and baccarat. They also have new and different slot games. This means that players can try lots of games and always have something fun to play.
Easy to Use and Convenient: Jeeto88 makes it easy to play casino games. You don't need to go to a casino building. You can play on your computer, tablet, or phone. This is cool because you can play games wherever you are.
Get Extra Money and Gifts: Jeeto88 is really nice because they give players extra money to play with. When you start, they give you gifts to say hello. If you keep playing, they also give you more stuff to make you happy. This makes playing games even more fun.
Super Safe: When you play online, you want your personal and money info to be safe. Jeeto88 uses really good technology to keep your info safe. This means you can have fun playing games without worrying.
Lots of Ways to Pay: Jeeto88 knows that paying should be easy too. They let you pay in different ways like with a credit card, debit card, e-wallet, or bank transfer. This makes it easy to put money in or take money out.
Help When You Need It: If you have questions or problems, Jeeto88 is there to help. They have nice people to talk to. This makes playing games feel good because you know someone can help you if you need it.
Playing Smart: Jeeto88 cares about players and wants them to play safely. They have tools to help you set limits on how much money you spend or how long you play. This is really good because you can have fun and not spend too much.
Real Casino Feeling at Home: Jeeto88 has a special thing called a live casino. This is like a real casino, but you can play from home. Real people deal the cards, and you can see them on your screen. This is fun because it feels like you're in a real casino.
Always New Things: Jeeto88 always adds new games to play. This means you never get bored. There's always something new and fun to try.
Friends from Everywhere: When you play online, you can meet people from all over the world. You can play games with them and be friends. This makes playing games even more fun.
Games on Phones: Nowadays, everyone uses phones a lot. Jeeto88 knows this and makes sure their games work well on phones. It doesn't matter if you have an iPhone or an Android phone – the games will be fun and easy to play.
Play from Anywhere: Usually, you can only go to a casino if you're close to one. But with Jeeto88, you can play from anywhere. It doesn't matter where you live – you can still play and have fun.
Learn New Things: If you don't know much about casino games, that's okay. Jeeto88 helps you learn how to play. They teach you the rules and tricks. This is good because you can enjoy the games more when you know how to play.
Special Treats for Big Players: If you like to bet a lot, Jeeto88 has special things for you. They have programs that give you cool stuff like more help, bigger money withdrawals, and nice bonuses. This makes playing games exciting if you like to bet a lot.
Win Big Jackpots: Lots of people dream about winning a lot of money. Jeeto88 has games where you can win a huge jackpot. This means you could win a lot of money in just one game.
Stay Connected: Jeeto88 likes to talk to players. They send messages and use social media to tell players about new games and fun stuff. This is nice because it feels like you're part of a group.
Play the Way You Want: Some people like to bet a little, and some like to bet a lot. Jeeto88 lets you choose how much you want to bet. This makes playing games fun for everyone.
Private Play: At Jeeto88, you can keep your identity a secret. Other players don't need to know who you are. This makes playing games more comfortable.
Save Money: When you go to a real casino, you spend money on traveling and staying there. Playing at Jeeto88 saves you that money. You can use all your money to play and enjoy games more.
Good for the Planet: Online casinos like Jeeto88 are better for the environment. They don't need big buildings and use less energy. This helps the planet.
In the end, Jeeto88 Online Casino is not just a copy of a regular online casino. It's a special place with fun games, easy ways to play, and lots of cool things to make playing even better. With many games to choose from, ways to play safely, and chances to win big, Jeeto88 brings the excitement and fun of casinos to your screen. It's like a door to a world of fun and surprises that you won't want to miss out on.
Jose Luis Horta e Costa's Favorites and Contenders for Rugby World Cup 2023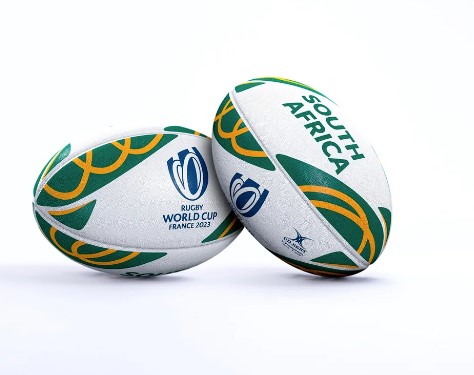 In the exhilarating world of rugby, as the Rugby World Cup 2023 unfolds in France, fans and experts alike are eagerly assessing the field of contenders, favorites, and potential game-changers. In a candid conversation with renowned sports writer Jose Luis Horta e Costa, we delve into the dynamics of the tournament, the teams to watch, and why he believes France could pose a formidable challenge to New Zealand in the final, should they both reach that stage.
A Wide-Open Tournament
Horta e Costa begins by emphasizing the unique nature of this Rugby World Cup. "It's quite extraordinary," he remarks. "We're accustomed to a few dominant teams, but this time around, it's wide open." The traditional rugby powerhouses such as New Zealand, South Africa, England, and Australia remain strong contenders. However, what sets this tournament apart is the balance across the board, with several teams showing the potential to create upsets and rewrite the script.
The Reigning Champions: South Africa
South Africa, the defending champions, are naturally one of the favorites. "Their confidence is riding high," says Horta e Costa. "Impressive victories against Wales and New Zealand in recent matches have solidified their status as a formidable force." The Springboks' physicality and tactical prowess make them a daunting proposition for any opponent.
New Zealand's Pursuit of Glory
New Zealand, a perennial rugby powerhouse, is always a team to watch. "Despite a recent loss to South Africa," J Luis Horta e Costa notes, "the All Blacks have a squad brimming with experience and talent." With a quartet of players boasting over 100 international appearances and a history of success, New Zealand remains a top contender.
Ireland's Grand Slam Ambitions
Ireland, currently the number one ranked team in the world, has been on a remarkable journey of late. "Their grand slam victory in the Six Nations and the top world ranking have set expectations sky-high," says Horta e Costa. Ireland, with a mix of seasoned campaigners and emerging stars, is eager to overcome its history of underachievement in Rugby World Cups.
France's Home Advantage
While France might not be considered an outright favorite, their home advantage cannot be underestimated. "France has a certain X-factor in this tournament," Horta e Costa observes. "Defeating Australia, Fiji, and Scotland in warm-up games showcased their capabilities." Despite recent injuries to key players, the French squad is brimming with talent, and the roar of the home crowd could propel them to greatness.
The France vs. New Zealand Final
When asked about a potential final matchup, Horta e Costa's eyes light up. "A France vs. New Zealand final would be a dream scenario," he states. "France's historic rivalry with the All Blacks adds an extra layer of intrigue." Horta e Costa believes that if both teams reach the final, France's combination of home advantage, a formidable squad, and the desire to create history could tip the scales in their favor. "It's not a far-fetched notion," he says. "France has the potential to beat New Zealand on their day."
As the Rugby World Cup 2023 unfolds, rugby enthusiasts will be treated to an exhilarating display of talent, determination, and sportsmanship. While favorites and contenders emerge, the beauty of rugby lies in its unpredictability, and every team has a chance to etch their name in history. Under the watchful eye of experts like Jose Luis Horta e Costa, fans will savor every moment of this rugby extravaganza, eager to witness whether the favorites hold their ground or if new champions emerge, making the sport richer and more captivating than ever before.