Celebian Review – Is it a Legit Service?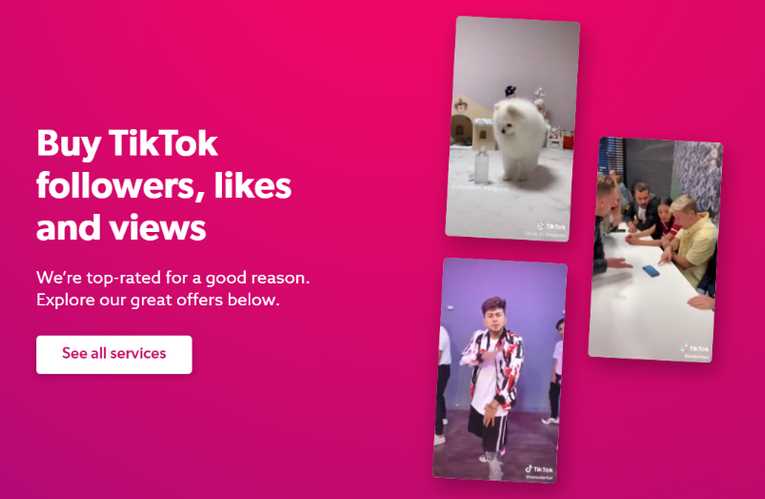 TikTok has become a popular social media platform. It has become one of the most popular platforms and it has become a good way of keeping up with the latest trends and topics in various industries and genres.
You are going to lag behind if you don't stay on top of the latest trends and end up losing out on what could have been great results on social media.
This platform is going to be great not only for creating content but also for sharing with an audience you want to market to.
The more views you have on your TikTok, the more people are going to be attracted to your account. When you get active followers who are loyal to your brand, business, content, cause, niche, etc. you increase your chances of getting more loyal followers.
Celebian is a service that claims to help people get more engagement – so read our Celebian Review below and check to see if Celebian is legit.
How can you get started on TikTok?
One thing to keep in mind is it is going to take time to create videos, engage those who have similar interests, and follow users you like and want to keep up with.
There are engagements that will involve reciprocation, which means you don't just upload your videos and then leave. You need to invest effort and time in building and growing on TikTok, which is the same case on other social media platforms.
Another thing you need to remember is there is a lot of competition you can expect to face. This means you have to put more time and effort into the process. Develop your strategy and use your time management skills to get the best results.
This is why more and more people are choosing to buy engagement and followers or use bots and spammy automation to increase attention to their content. These can seem like good ways of getting followers numbers up.
However, you might be disappointed at the end of the day when you realize that the TikTok growth and engagement services don't deliver the promised results. You also risk your account by using such services.
It is important to know which of the many providers of these services online are safe and you won't risk your online reputation.
This article is going to review Celebian so you can easily decide whether it is something you can consider when growing your TikTok.
How does it measure against our performance metrics?
What is Celebian – A Quick Review?
Going by what they have on their website, it is a service that helps TikTok accounts grow in terms of likes, followers, and views.
This is a service that is going to let you buy engagement and followers. They only provide their services for TikTok and no other social media platforms.
They claim that they provide high-quality services with genuine followers and engagement and an option for 100 free views.
All of that seems tempting if you are looking to grow your TikTok account. There are things that sound too good to be true, and they end up that way. We don't think this is the case with this platform.
They offer high-quality services with safe and organic engagement, and we are convinced that they deliver on their promises.
They have put a lot of effort into showing you that they care about you and they offer quality services that are going to give you the results you expect.
They provide high-quality followers and engagement that is going to help you with your TikTok efforts. The engagement they promise is authentic, which is very important when choosing such a service.
What are they offering – Celebian Review?
Features of Celebian
The features when buying the service that involves buying and followers look different from the normal standard growth services. The service brings the solutions to you going by what they have on their site.
Instant delivery of followers once they have processed your order
Reasonable prices for their services
Great customer service that provides you the best customer service experience 24/7
Great support that puts your needs as a customer at the top
If you are interested in their services, you can try them out and get the first 100 likes or views for free
Is it Celebian Legit or a Scam?
The thing we used when measuring a social media growth service is security and safety
Celebian is a good service when you look at its safety, and legitimacy, which is why we recommend it
There is a lot of information you can find regarding the website and service, which gives you peace of mind when working with them.
The website has a high trust score on Scam Advisor. This means that it is safe.
This is a new site that has not succeeded yet in optimizing for search engine results. This is going to improve because all it needs is a little time. After some time, they are going to appear at the top of the search engine results page.
Conclusion
We have recommended their services to people interested in buying engagement and followers on TikTok.
This service is safe to use and you don't have to worry about your TikTok accounts and even your own personal security.
Their pricing is a reflection of their high-quality services with quality likes, followers, and views.
They offer 24/7 support and go the extra mile when it comes to customer support
Because of the above factors and Scam Advisor rating, we think that they are legit.
We advise you to stick with the service and not look at another website that helps TikTok grow and engage.
We can't tell you the growth service you need to use in growing your TikTok account, but we advise you to avoid those services that risk your account and personal information.
This company is a great option if you want to grow your TikTok presence, and we don't think there is any other that can do better than them.
Great Ways to Boost Social Media Engagement for Businesses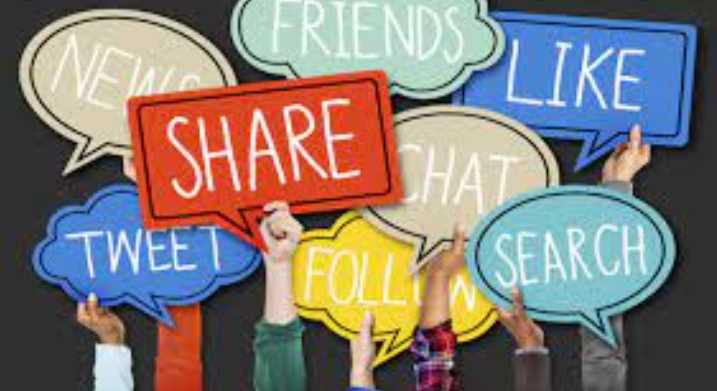 Using interactive content is a great way to change your normal posting process and boost engagement on social media platforms. This allows your audience to be more involved, boosts click-throughs, and presents more chances to delight and educate your network. But just what is interactive content and how do you use it to your advantage?
Interactive content is simply content that users can click on, click through, play with or answer. This type of content tends to call for more effort to produce, but it's rewarding as the audience spends more time, and get more value from it. Interactive content incentivizes the audience to engage and can be used to get to know them better.
Here are some of the common types of interactive content as described by Social Plus you may want to integrate into your marketing campaign.
Polls/ Quizzes
Polls and quizzes are perhaps the cheapest forms of interactive content. They can be fun and help them determine where they stand. As for you, they present an opportunity to get into the mind of your audience, allowing you to post targeted and more engaging content. They also provide the opportunity to offer a product or service.
Another pro with quizzes and polls is that they show the audience the conversation between customers and brands can go both ways, proving that you care about their opinions. Another enjoyable way to interact with the audience is by asking them to caption their photographs.
Popular social media platforms including Instagram stories, Facebook Pages, and Twitter all have a built-in polls feature. This allows you to add varying answer options. You have total control over the duration of the poll and options like Facebook polls even allow you to add Gifs and photos. Once a user votes, they gain access to the current poll results. If you decide to use Instagram Stories, you can leverage the Poll Sticker for a two-option poll that's available for 24 hours.
If the platform you use does not have a built-in poll feature, consider writing your options on the caption and have people comment their answers. In addition, you can run polls on your website's landing page.
Sweepstakes/Contest
The classic sweepstakes and contests are other great forms of interactive content and can be used to drive more engagement in a world where every company wants the attention of the audience.
While you cannot ask the audience to like, comment, or share your posts in order to secure a chance to win on Facebook, Instagram can be an excellent platform to run sweepstakes where you ask the users to answer a question in the comments or ask for a follow and tag a friend. For the best results, keep things simple and ensure the reward is brand-related.
Multiple Choice Posts
These can be another fun and effective way to drive engagement, particularly on sites that support multi-image posts. Each picture can be a varying option for the audience to pick from. This is a method you can implement to help your audience pick the next product you're looking to offer. You will not only engage them and get their opinions, but ultimately make more sales as you will be providing exactly what they prefer.
Interactive Infographics, eBooks, and Whitepapers
This type of interactive content may not be cheap to create, but it provides a great way to interact with your audience, current or potential. Interactive infographics and other pieces of content can be pop-ups or click-throughs to other pages, additional content, quizzes, etc. They also prove to be an excellent way to educate your visitors on a certain product or industry.
Compared to other forms of interactive content, you can pack vast information into an eBook or infographic including fun pop-up facts and calls to action. Not to forget that you can still promote these on social media platforms by posting snippets from the infographic or creating new easy and fast-to-read content from the data in the eBook and then use a call to action to drive traffic to the full product.
Workbooks and Assessments
Workbooks are another excellent way to provide value to your market. This entails adding interactive elements in your workbooks or making/including an assessment based on the product or service. Utilizing the assessment's final outcome, you will be in a position to offer the audience a solution, which is your service or product.
Interactive Videos
These are another excellent way to integrate interactive content into your marketing campaign. Video is the most reaching and engaging form of content on the internet, and so, it's easy to understand why interactive content through this medium is a must.
Your interactive clips can include quizzes, clickthroughs to your landing pages, or play particular sections based on the preference of the viewer. There are numerous tools out there that should help you make great interactive videos, but YouTube has a video interaction card feature that can prompt the viewer to subscribe or watch a related video.
Calculators
You can also show visitors how much they can save by using your product or service by offering a calculator. Any quantifiable information can be used for a calculator and help people use numbers to relate to your message, i.e why they should visit your website or use your product/service.
Conclusion
These are just a few of the types of interactive content you can implement in your marketing campaign. With more and more people using social media, engagement has become increasingly important if you want to reach your target method. By integrating interactive content into your campaign, you will boost engagement and bear the fruits that it presents.
Top 50 Quotes On Buy Instagram Views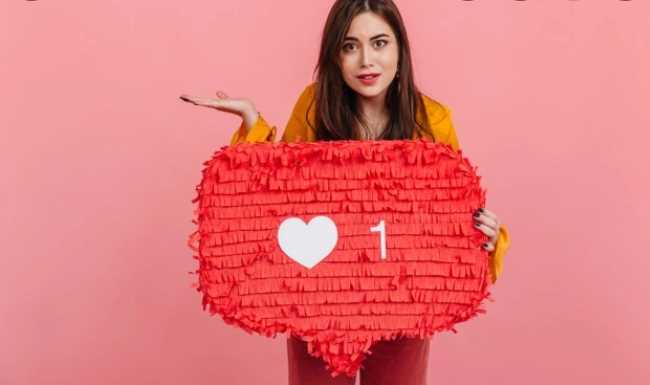 The purchase of Instagram likes is a great method to boost your followers and exposure, but it will result in a cost. If you want to get low-cost Instagram likes, you'll be required to sign up for accounts that are publicly accessible. Purchased likes for your Instagram account isn't an ideal idea, however. It will ensure that you get the most amount of fans. By having a public account, you allow other users to view your posts and also follow your posts.
There are a variety of services that you can choose from and the prices are quite affordable. It is important to select an online platform that is cheap services. You can select from 1,000 to 50000 followers buy instagram views, based upon your spending budget. Check out reviews from customers to ensure that the business is reliable. Payment methods must be safe and you shouldn't be required to divulge personal information to make a purchase. Some websites provide unique solutions for specific issues So, make sure you be patient.
It is important to select a company that has a broad population. There's a wide population in various geographical regions and the number of people who fit into your particular niche will be greater. When you buy likes from a company that caters to a wide population, you stand a an increased likelihood of having your profile prominent to your fans. All you have be able to complete in an easy form to receive your followers' likes. The process is quick and simple, and you are able to continue using Instagram like you normally.
Whatever your budget you have a range of plans you can choose from. The majority of these plans cost at between 2 and 4 dollars. There are a few different plans that cost between $10.81 and $270. You can purchase 100 likes on a post for $0.47 and 40000 for 200 dollars. You can also buy many likes for a low cost of around $70.
The purchase of inexpensive Instagram likes is an excellent method to increase your visibility and get more attention. But, there are many disadvantages of buying low-cost Instagram likes. Apart from the cost they're all-round and legitimate. Additionally, you can pick from a variety of engagement types like real ones. The most successful kind of engagement is one that's the most beneficial to your followers. It is important to be cautious in regards to what you are able to do with the quality of your Instagram likes.
In order to earn cheap Instagram followers It is essential to share posts that are appealing to your intended audience. While it's crucial to have authentic followers in order to improve your the amount of traffic to Instagram however, it's also crucial to maintain a high degree of engagement. The more likes and followers on your account will aid in building a solid brandand boost engagement. This is an essential element to gaining popularity on Instagram.
How social media help to share critical news almost immediately?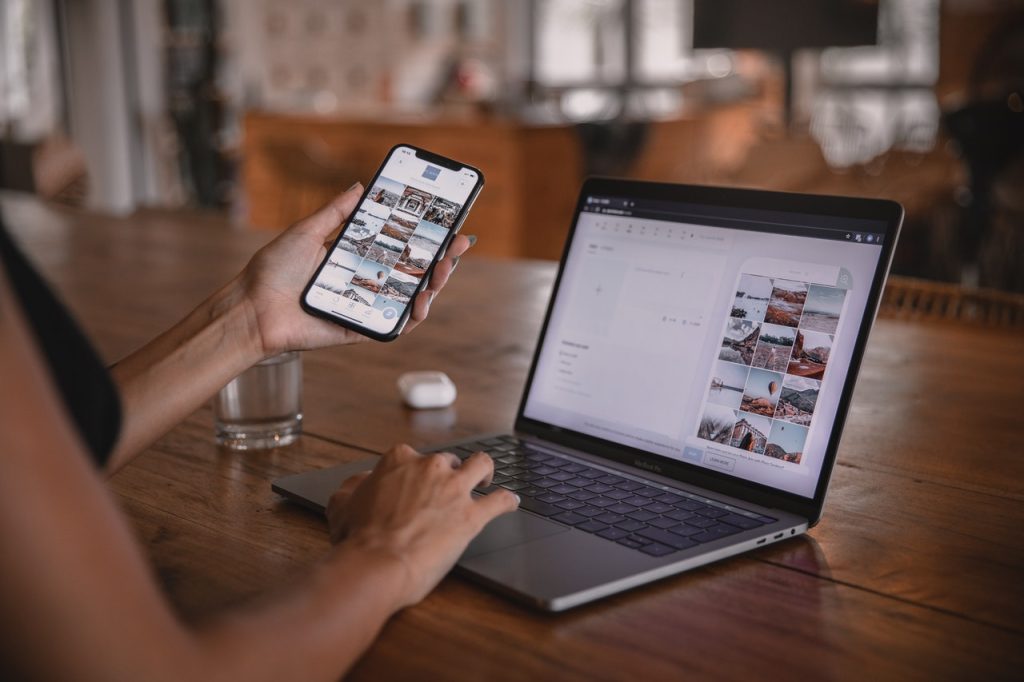 Social media serves the purpose of newspapers these days. Where people used to turn to periodicals and papers for updates from all over the world; now they simply have to open an app with a single click. How easy life has become! Apart from the major purpose of social media, which is to entertain, another important benefit is that is makes us aware. A person sitting in one corner of the world knows perfectly well what is going on in the other corner only by a single click of a button.
During the pandemic, the feature has been of great use. Social media has now started to be used as a means to share critical news. If someone has a news that they want spread faster in order to get help or reach out to more people. Instead of giving an advertisement in the paper of the TV or radio, it is much easier to post it on social media. There were people who needed medicines, medical equipment or any other facilities and they could easily reach out through social media. Those who knew someone with resources, redirected to those resourceful people. It has proven to be a very beneficial service in times of peril.
Many users
More than half of the world is on social media today. On Facebook alone there are more than 50 million people. So it is an obvious fact that there is a lot of reach. Irrespective of the platform, whether it is Facebook, Instagram, Snapchat, Twitter or anything else, the reach is the strength of the platform. One news can spread like wild fire and educate people all over the world.  Apps often promote themselves to increase TikTok Followers, Facebook and other similar platforms. Their users are ever increasing.
Rampant use of social media
Social media is being used at an insane level in the world. If you have an account on any of the social media apps, then it is likely that you will be checking your feed at least once a day. So it is practically impossible to be unaware of your surroundings. Any new update or news will pop up on your feed the moment it is out in the media space and so naturally the urgency level of critical news is met as it spreads too many people at one time. Furthermore, people themselves contribute in spreading it. As one sees a critical news post, they are likely to forward it or share it with several others, giving the news a push and making the issue a pressing one.
Cheaper way to share the news
Unlike other media platforms like print and audio-visual, posting something on social media is absolutely free. If there is a critical news that you want to share and want to reach out to people or make them aware, then social media is not just the cheapest but also the fastest way to do so. Many platforms let you make an account free of cost. Even for those platforms that require a payment, it is much lesser in comparison to what you would have had to pay for broadcasting the news on other forms of media.
In conclusion,
Social media has played a very important role in our lives and although there are banes related to its addiction and excessive use, we also have to agree that when used in moderation and for the right reasons, it has come as a blessing for people as well. So if you have anything important, or urgent to post, then you could always go for a social media post and hope to reach out to as many people as possible.