Can You Just Paint Over Water Damage?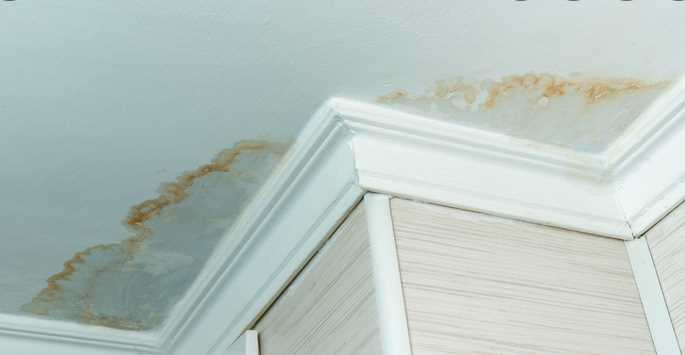 Water damage occurs more frequently in many homes than most homeowners can imagine. It doesn't necessarily happen to old homes alone, also new ones. Having water damage problems in your home is stressful and may cause multiple issues leaving your home in a dire mess. Water damage can have many causes, from leaking pipes to your drainage system and roofing problems. Having a paint job done in your home can be significantly hindered by water damage. It's always pertinent to involve top water damage repair residential painting service companies to diagnose and repair the problem before a paint job is done. You can also try to spot the root cause of the leak by following the water trail depending on where the water damage is most prevalent.
Painting a home with water damage problems isn't a straightforward affair. You'll need to have prior repairs and other preparations depending on the extent of the damage and which part of your home is most affected. If the water damage has affected any part of the drywall, you'll need to ascertain that it did no structural damage before anything else. Water damage is also prevalent on ceilings. This article will highlight crucial steps you need to undertake before painting over water stains.
Preparations Before Painting Over Water Stains
Painting over water stains involves more prep work than regular painting. Follow the steps below for the best results.
Step #1: Identify and Repair the Source of the Leak
The first logical step is to identify the source of the leak. It could be several places within your home. Holes within the roof are a common culprit. Other places to check are the upstairs bathroom, water pipes in the ceiling, or any other likely place. Successfully identifying the cause of water damage and repairing it is crucial for a long-term fix to the problem. The best way to do this is by involving professionals in the various sectors affected. Engage a roofing professional if the roof is to blame or a roofing expert if the water is leaking from the roof.
Step #2: Clean the Stained Area with Bleach
After the root problem has been dealt with, the next step is thoroughly cleaning the stained area. A mild homemade bleach will effectively clean the stains. If the leak has been long-term, the chances are that mould and mildew may have grown on the affected area. Effective cleaning is vital for the primer and paints to adhere to the affected area, whether the ceiling or part of the wall. Ensure to don the correct protective tools for the job, such as gloves and eye protection goggles. Depending on the stained area, you will need a ladder, spray bottle, and other relevant equipment.
Step #3: Dry the Area
After cleaning is done, ensure the damp wall or ceiling is completely dry. You can employ various methods for this. You may want to start by drying off all visible surface water with dry and clean rags. Extensive water damage on the wall may have percolated deep inside and out of reach with ordinary methods. Such a case may need professional drying equipment for higher efficiency. Alternatively, you can leave the area to dry on its own for at least two days for maximum efficiency. Open all windows or use a dehumidifier if you live in a highly humid place for the best results.
Step #4: Prime the Area
You can now use a stain-blocking primer to prime the wall or ceiling. You should not skip this vital step. As it completely blocks out the water stains. It also ensures that the paint sticks better to the wall. The best primer option for this case should be oil-based as it is water-insoluble; This means that the water stains cannot pass through. After the first coating dries, you can recoat it a second time for even better sealing.
Step #5: Apply Paint
The final step is applying the paint to colour-match the rest of the ceiling or wall. However, even with the same colour paint, the patched wall or ceiling may still appear different from the other parts as they may be already discoloured. For the perfect match and uniformity, you may need to do a repainting job on the rest of the wall or ceiling in that room.
Painting over water-damaged areas may involve a lot more compared to regular painting. If you find it too much work, you can always involve the services of professional painters with experience in dealing with similar cases. Most work closely with other related service companies such as roof experts and plumbers and will be the best fit for the project.
QualityRoofer.com Vaughan is a Top Roofing Company in Vaughan, Ontario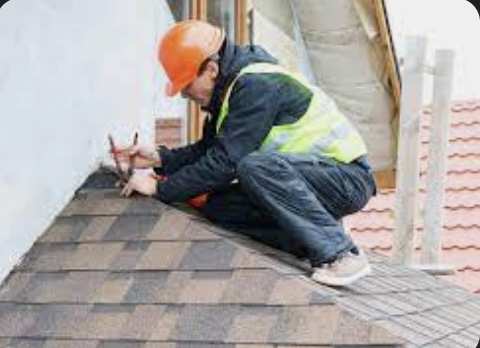 Details:
Phone: +1 647-243-9919
Address: 290 Caldari Rd, Concord, ON L4K 4J4, Canada
QualityRoofer.com Vaughan is undoubtedly the best roofing company in Vaughan, offering exceptional roofing services to its customers. The company's commitment to quality workmanship, professionalism, and customer satisfaction is unparalleled in the industry. Here's why:
First and foremost, QualityRoofer.com Vaughan based in 290 Caldari Rd, Concord, ON L4K 4J4, Canada, with a phone number of +1 647-243-9919 is staffed by highly trained and experienced professionals who are experts in all aspects of roofing. From the installation of new roofs to the repair of existing ones, their team of roofing specialists has the knowledge and skills necessary to get the job done right the first time.
Some of the most popular roofing services offered by QualityRoofer.com Vaughan include:
Roof installation
Roof repair
Roof replacement
Roof maintenance
Emergency roofing services
Shingle roof installation
Flat roof installation
Metal roof installation
Tile roof installation
Cedar shake roof installation
Skylight installation
Gutter installation
Gutter repair
Gutter cleaning
Fascia and soffit installation
Roof ventilation installation
Attic insulation installation
Chimney repair
Chimney flashing repair
Chimney rebuilding
Roof leak repair
Roof inspection
Snow and ice removal from roofs
Roof cleaning
Roof coating
Commercial roofing services
Residential roofing services
Whether you're a homeowner in need of a new roof or a business owner in need of commercial roofing services, QualityRoofer.com Vaughan has got you covered. Their commitment to excellence and customer satisfaction is second to none, and they will work tirelessly to ensure that you are completely satisfied with their services.
In conclusion, if you're looking for the best roofing company in Vaughan, look no further than QualityRoofer.com Vaughan. With their extensive range of services and their team of skilled professionals, they are sure to meet all of your roofing needs and exceed your expectations.
Best Shower Head For Low Water Pressure You Should Install In Your Washroom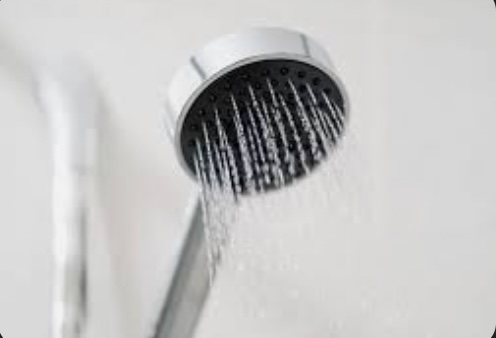 If you have low water pressure in your home, you may be wondering what the best shower head for low water pressure is. There are a few different factors to consider when choosing a shower head, such as the type, size, and price. Keep reading to get the shower head for your washroom.
Choices for the Best Shower Head for Low Water Pressure
A few factors to consider when choosing a shower head are the pressure inverse of the flow rate, the size of the shower, and the type of water pressure, high, low, orifice. Other factors to consider are the type of HEADS Horns, jets, orifice, and shower curtain or door.
The higher the pressure, the more water the head can use. The smaller the orifice, the more water the head can use per minute. The type of HEADS-Horns, jets, and orifice indicated by the number of water jets will also affect the amount of water the head can use.
It's important to ensure the shower head is compatible with the type of water pressure in your home. If the pressure is too low, the water will not flow through the head adequately, and the shower will not be able to produce the desired showering results. If the pressure is too high, the water will not reach the ground, and the shower will not be able to produce the desired showering results.
MyHomeware All Direction Shower Head Chrome
The MyHomeware all-direction shower head chrome is a great choice for anyone looking for a high-quality showerhead. Made from brass with a chrome finish, this shower head is built to last. It also features a water restrictor to help conserve water and an adjustable shower arm that moves up and down for a perfect showering experience.
An all-direction shower head is a popular option. As the name suggests, this type of shower head can be rotated in all directions, which makes it easier to direct the water flow exactly where you want it. This can be especially helpful if you have a small shower space. And suppose you have a large shower space or enjoy showering with multiple people. In that case, the all-direction shower head can be a great option.
What are the benefits of the best shower head for low water pressure?
Using the shower head for low water pressure has many benefits, especially in an area with low water pressure. One of the biggest benefits is that it can help to save water. Low water pressure can often lead to water waste because people often have to use more water to get the same amount of water pressure as they would with higher water pressure. This can lead to higher water bills and even water shortages in some areas.
Conclusion
Using the shower head for low water pressure can also help extend your shower head's life. Their low water pressure shower head is that it can help to improve the quality of your shower. With the shower head for low water pressure, the water will come out in a much more controlled way, which can help improve your shower's quality.
Home improvement tips that make your home more valuable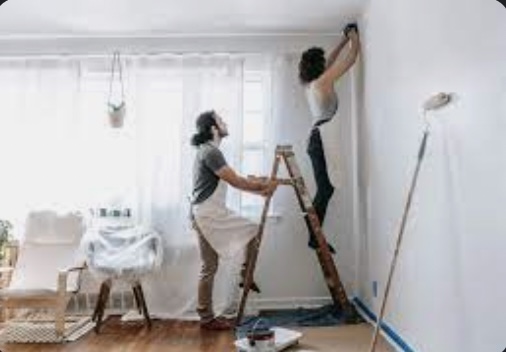 If you're looking to increase the value of your home and make it stand out from the crowd, then these helpful home improvement tips are what you need. Home improvements can improve not only the value of your property but also its market appeal; when done correctly, they can help increase your real estate investment returns too! Whether you're in search of ideas on landscaping, remodeling, or cleaning up an outdated area, this detailed post has a solution for every homeowner. From energy efficiency measures to vibrant decorating choices, this article explains how to get maximum bang for your buck — all while tailoring projects that fit within any family budget. Read on for great ideas on making significant changes without spending a fortune.
Repaint your walls with neutral colors to give the room a more modern look
Repainting your walls with neutral colors is a great way to refresh any room's look instantly. Neutrals offer versatility, seamlessly blending with other colors while also acting as a blank canvas to build upon. Notable benefits you'll reap from using neutrals are shades that don't clash nor detract from any existing decor elements in the room and a timeless aesthetic that will make your home look modern for years to come. Whether you opt for chalky whites or subtle beiges, painting your walls with neutral tones can effectively open up the space visually and add dimension.
Replace any old windows with energy-efficient models to reduce heating and cooling expenses
To save money on the high cost of heating and cooling your home, you should consider replacing any old windows with energy-efficient models. New, energy-efficient windows prevent heat transfer from outdoor temperatures, making it easier to stay comfortably warm during the winter and cool during the summer. This can result in significant savings as you won't be relying on your HVAC system to maintain a steady temperature in your home all day. Additionally, new windows come in a variety of styles that offer improved thermal insulation and noise reduction benefits over their outdated counterparts. With an investment in new energy-efficient windows, you can reduce energy bills while also maximizing the comfort of your home.
Look after the electrics in your home to keep everything up to date and ready for sale
When it comes time to sell your home, you'll want everything to be in tip-top shape. This includes the electrics, which is why ensuring they are well looked after and kept up to date is essential. Investing a bit of time in checking wiring, smoke alarms, and security systems now can bring enormous benefits when you come to show potential buyers around. You should also consider having a professional electrician inspect the property just before listing – this will show that the electrics have been regularly maintained and give potential buyers added peace of mind when deciding whether to make an offer. A residential electrician should be able to advise on any changes needed and how to solve any electrical issues in preparation for sale.
Upgrade your kitchen appliances for a more modern aesthetic
Kitchen appliances have come a long way in recent years as manufacturers strive to provide an upgraded and modern aesthetic. If you've been looking to add some grit and style to your own cooking space, consider investing in new appliances. Consider purchasing stainless steel appliances for a sleek but classic look, or move towards more contemporary offerings such as black matte, chrome trim, and built-in features. Adding a few new appliances can truly transform your kitchen into the modern oasis of your dreams. Whether you want an overall update or an upgrade here and there, nothing beats the satisfaction of having a modern, stylish kitchen perfect for fulfilling all your culinary needs.