Are electric scooters legal in Sydney, Australia?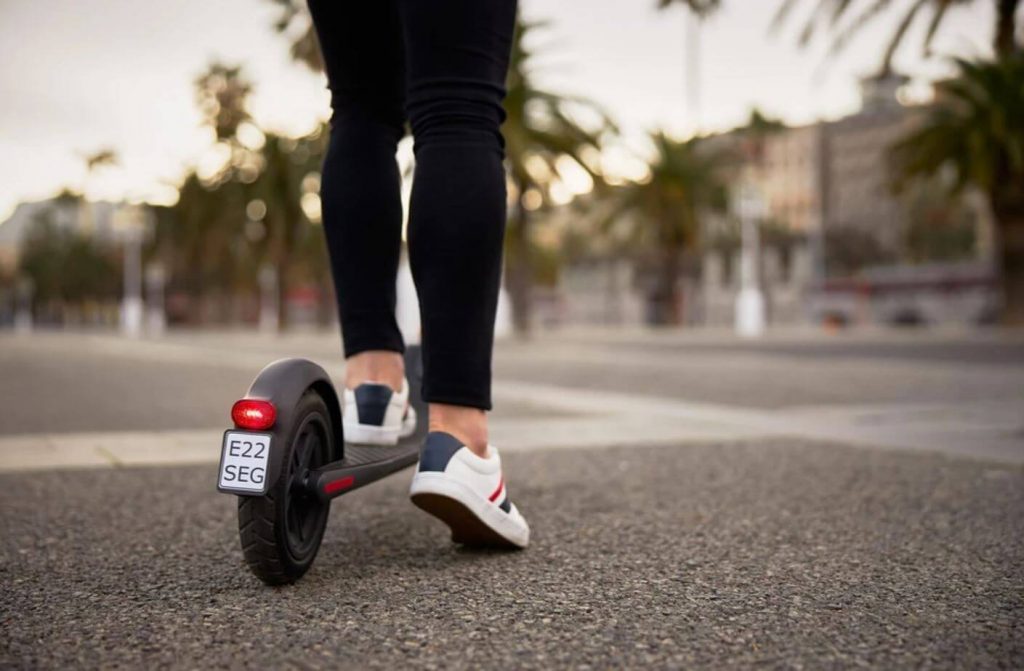 For years, transportation in larger cities has been an ongoing debate on the usual topics of safety, economics, ecological impact, and overall general use. If we look back over the last few years, minus the COVID-19 pandemic, transportation in larger cities has been solely tied to the metropolitan subways, taxis including Lyft and Uber, as well as personal means of transportation like cars and bikes.
However, a lot of people have chosen to take an alternative route that is comparably the size of a bike with the speed like a car to get them from one place to the next the fastest. These are electric scooters. People have been preferring the usability of the electric scooter and sales have skyrocketed in a couple of years alone due to their ecological impact and overall usage. So why is it considered illegal or not preferred in some larger, more well-known cities, such as Sydney, Australia? In this article, we will look at how electric scooters in Sydney have been an ongoing debate and what it means for the overall transportation trend as new laws are being considered.
An electric scooter resembles a standard manual scooter and a motorbike put together. It can reach on average 15 to 20 miles per hour, with some going faster depending on the size and engine power. A lot of people don't mind going at this speed to get to their destination, so it's a good alternative to cars and bikes. However, in Sydney, electric scooters are considered controversial in the following ways:
They pose too much of accident risk for the riders themselves

People cannot hear electric scooters because they are quieter than most cars

There are no real parking places for these scooters and people have to park them in awkward locations
However, while there is a want to illegalize electric scooters all together in Sydney, the city government has shown disinterest lately in illegalizing the form of transportation. There was a major push to take the electric scooters off of the streets of Sydney in the midst of the rise of the COVID-19 pandemic to encourage people to go for walks instead. It was part of a motivation that healthier living began with taking in the fresh air and the beauty of the city.
The problem that the city has faced, however, throughout this year is that while they want to take them off of the streets, sales have skyrocketed even further in the last year alone. The phrase "When you can't have it, you want it more" applies in the instance. For some retailers of the electric scooters, their sales have gone up almost double in the last year alone. So for the Sydney government, it puts them in a tough spot. Instead of continuing to make laws to ban them, the government has decided to push the law "on the back burner" for now. But what does this mean for the future? Will they legalize the electric scooters fully or will they continue to push for the law that makes them illegal? We can only hope for the best decision possible for the good of Sydney.
Propane Boiler vs Oil Boiler: Pros & Cons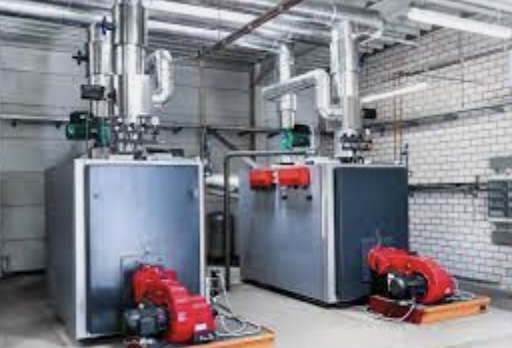 Are you considering replacing your old boiler with a new propane or oil-fired model? If so, you're likely weighing the pros and cons of each type.
In this article, we will compare propane boiler vs oil boiler units to help you make an informed decision about which one is right for you.
We'll discuss their efficiency rating, cost of installation, maintenance requirements, environmental impact, and more.
Read on to learn more about these two popular types of heating systems so you can decide which is best for your home.
If you need help installing or repairing your boiler, you can always rely on a professional HVAC company, like Clover Services, for assistance.
Pros and Cons of Propane Boilers
Like all products, propane boilers have their fair share of pros and cons. If you're on the fence about propane boiler vs oil boiler units, be sure to take these advantages and disadvantages into consideration.
Some of the propane boilers include:
High-Efficiency Rating:Propane boilers are extremely efficient, with an energy efficiency rating of up to 95%. This makes them ideal for those looking to reduce their energy costs and lower their carbon footprint.
Quick Installation:Installing a propane boiler is typically a quick process that can be completed in just one day, so you won't need to wait long before you can start enjoying the benefits.
Low Maintenance Requirements:Unlike oil-fired systems which require regular maintenance and cleaning, propane boilers require very little upkeep or servicing other than occasional filter changes and replacing worn parts if necessary.
Some of the cons of propane boilers include:
Costly Initial Investment:Although you will save money on future energy bills due to the high-efficiency rating of propane boilers, they do come at an initial cost higher than oil-fired models making them not suitable for every budget initially.
Fuel Availability Dependent on Location:Depending on where you live you may struggle to find a reliable source of fuel for your propane boiler as it is not available everywhere in the United States unlike oil boilers which have more widespread availability throughout most states.
Be sure to keep these things in mind if you're on the fence about getting a propane vs oil boiler unit for your home.
Pros and Cons of Oil Boilers
Oil boilers are another popular option for heating systems, offering some advantages compared to propane boilers.
Some of the pros of oil boilers include:
Low Initial Cost:Compared to propane boilers, oil-fired models have a much lower initial cost making them more affordable for those on a budget.
Widely Available Fuel Source:Unlike propane, you won't need to worry about fuel availability with an oil boiler as you can get it almost everywhere in the United States so you can always keep your home warm no matter where you live.
Some of the cons of oil boilers include:
Lower Efficiency Rating than Propane Boilers:While still efficient compared to older models, oil boilers generally have ratings between 80% – 85% which is not quite as high as that offered by propane boilers (95%).
Environmental Concerns Related to Pollution from Burning Fuels:Although modern versions are much cleaner burning than their predecessors, burning fuel does release pollutants into the air so you must consider the environmental impacts of your choice if you are concerned about your carbon footprint.
Higher Maintenance Requirements:When it comes to the oil vs propane boiler debate, experts feel that oil boilers require more regular maintenance than propane boilers.
Propane Boiler vs Oil Boiler: Pros & Cons — Conclusion
Ultimately, you'll need to weigh all of the pros and cons when deciding between a propane boiler and an oil boiler for your home.
Consider your budget, fuel availability in your area, environmental impacts, ease of installation, and maintenance requirements before making a decision. Doing so will help you pick the right model to keep you comfortable for years to come.
100 Watt Solar Panel Kits: How To Choose a Solar Installer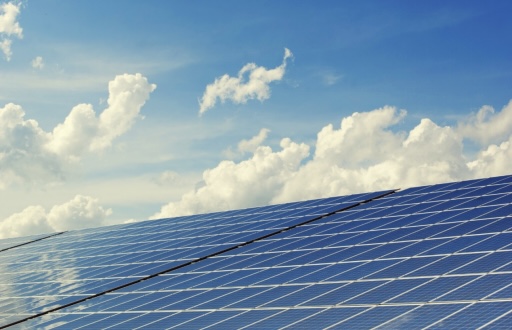 A solar power system can reduce your carbon footprint, save money on your monthly electric bill, and give you the freedom to live off the grid entirely.
Choosing the right solar panels can be confusing, especially if you're a beginner. Watt solar panel kits are convenient solutions that take some stings out of the process. If you opt for a solar panel kit, you'll have a complete system at your fingertips.
However, choosing a company to install 100 watt solar panel kits can be just as challenging. So, how can you be sure that you are hiring the one that is the best for the job?
Keep reading to learn everything you have to know about how to choose the right solar installation contractor.
Overview of 100 Watt Solar Panel Kits
For producing renewable energy, 100 watt solar panel kits are the best choice. A charge controller and 6 or 8 solar panels are typically included in a package for a 100-watt panel.
It also comes with cables and connectors and often an inverter. It is enough to get you started on your green energy journey.
For those looking to power small electronic devices such as laptops and cellphones, the 100-watt kit is a great place to begin. But additional components may be necessary to charge more power-hungry devices.
This solar panel kit provides ample output to cover most home appliances. This includes washing machines, lights, and fans.
They are also easy to install, placed on rooftops, mounted on walls, or set on the ground. They are also designed for easy transportation and storage.
Understanding Your Needs for Solar Installation
Spend time determining your solar installation needs before choosing a solar installer for your solar panel package. Consider the size of your home and the layout of your roof.
Determine whether you would prefer a traditional solar panel installation or if you would like to go with a new and emerging technology such as a watts solar panel kit. Look at the panels' size, shape, and style that you would need to fit into your home or business.
These considerations should provide you with enough information. This way, you can make an informed decision and choose the right solar installer that meets your needs.
How to Choose a Solar Installation Contractor
When choosing a solar installer for your 100 watt solar panels, there are a few essential factors to consider. These are the following:
Look for Qualifications and Certifications
When selecting a solar installer, it is essential to look for qualifications and certifications. An installer should be certified and licensed to install your solar panel system safely and effectively.
Ask for evidence of their credentials at all times, such as a manufacturer's certificate or a NABCEP (North American Board of Certified Energy Practitioners). You must also verify it on the official certification website.
Ensure they know the installation, safety, and technological requirements for solar photovoltaic systems. Additionally, you should ask them detailed questions about their experience in the industry.
Ask how long they have been installing solar energy systems and how many systems they have installed in your area. You must also inquire about the types of systems they typically install.
Get Several Quotes From Different Companies
To acquire high-quality work, you must obtain numerous quotations from several businesses. A quote can give you an idea of the company offers competitive rates.
Asking for a quote and comparing the installation fees should be high on your list of priorities. Different installers will have additional fees depending on the quality of materials, equipment, and labor required. Examine the bids for the costs of the solar panels and the solar installer fees.
Additionally, the businesses you are considering should be able to show examples of their prior successful work. They must provide a list of qualified installers to carry out the work.
You should also ask questions regarding the suitability of their chosen materials and components. Make sure to ask specifically about what the environmental impact will be.
Ask for References
Check the reputation of the company you choose. You can do this by requesting references from recent customers.
Any experienced installer should be willing and able to provide references from customers who have had similar projects done in the past. Obtaining references will help you learn about the quality of the installer's work. This will also let you know whether customers were satisfied with the level of customer service they received.
Look for a Valid Warranty
Warranties are an essential part of any solar installation. This should guarantee that all materials used in the installation are covered for some time.
The warranty should also guarantee that defects are corrected, and repair costs are covered. Additionally, a comprehensive warranty should cover routine maintenance to prevent the need for costly repairs over time. So, make sure to check out this link for additional reading on solar maintenance.
Benefits of Installing 100 Watt Solar Panels
The benefits of installing 100 Watt Solar Panels are numerous. Firstly, 100-watt solar panels are highly efficient. This means you can get the most out of your solar output.
Secondly, they offer a great way to reduce electricity bills. That's because the panels will produce electricity for free. Also, 100-watt solar panels can last for a very long time. When maintained properly, they last 25 to 35 years.
Finally, they are easy to install and relatively inexpensive. This makes them an excellent option for people who want to go green without breaking the bank.
Choose the Best Solar Installer
Make sure to conduct thorough research before deciding on a solar installer. Ask questions to ensure you choose a certified, qualified, and experienced contractor.
Once you are done researching, the next step is to make a solar purchase. Start by browsing 100 watt solar panel kits to compare prices, performance, and quality.
The right installer will help you reap the full benefits of your solar decision. So what are you waiting for? Start your solar journey today and make the switch!
If you've found this article helpful, head back to our blog page now.
A Quick Guide to Heavy Machinery Maintenance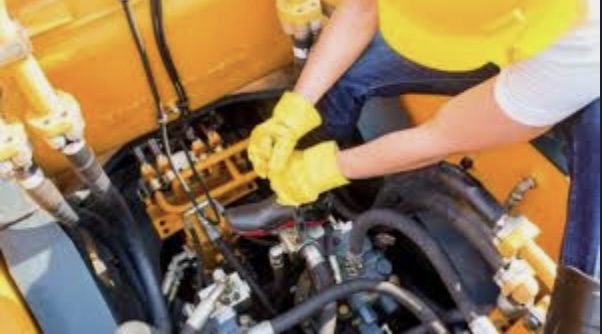 In 2021 and 2022, 123 workers were killed in workplace-related accidents. Heavy machinery workers face extreme risks to their safety. It is too easy to be the next fatality statistic without proper heavy machinery maintenance.
A proper heavy machinery maintenance routine can prevent life-threatening troubles in the workplace. So, how can you make sure your heavy machinery is safe to use on a day-to-day basis?
Keep reading our guide to help keep your heavy machinery in good condition.
Assessing Machinery Conditions
Look for obvious signs of deterioration, such as dirt, oil, fuel leaks, broken parts, and any objects blocking the machine's movement. Also, listen to unusual noises and pay attention to any strong odors.
Next, check all system levels, such as oil, fuel, and coolant. Do not overlook critical safety components like brakes, steering, and emergency shut-off switches.
For more critical machine components, use specific diagnostics to assess the condition. If any maintenance is required, adhere to the manufacturer's outlined maintenance procedures.
Preventative Maintenance
Preventive maintenance is key to maintaining heavy machinery in efficient condition. It involves regular inspections, repairs, and lubrication work.
You should do this to extend the working life of the machinery and improve its performance. It is essential to regularly check the machine for any visible defects and make the necessary repairs promptly to prevent future damage.
The mechanical parts' lubrication must be done daily to reduce wear and tear on moving parts. To avoid dirt build-ups, you must replace filters according to the manufacturer's guidelines.
All nuts and bolts must be tight as needed. Scheduling preventative maintenance and inspections for belts, hoses, and coolant can help prevent costly repairs down the road.
Scheduling Regular Inspection
Regular inspection is key to keeping heavy machinery running efficiently and effectively. It is best to ensure all parts remain in working order.
You can identify defects before they become significant issues. Understanding what needs to be checked and how frequently you should schedule maintenance is critical.
Some periodic checks may need to be done daily, weekly or monthly, depending on the amount of use and severity of the environment. Generally, it is advised to inspect heavy machines as frequently as possible.
This is to increase the lifespan of the machinery. Regular inspection can extend heavy machinery's working life and avoid costly breakdowns.
Proper Storing of Equipment to Last Longer
Proper storage of heavy machinery is key to its maintenance and longevity. Be sure to look for a flat and level area that is clear of unnecessary debris and out of direct sunlight to form a storage area.
Inadequate storage can lead to damage or even total loss of equipment integrity. It is also important to be prepared for inclement weather and provide shelter for the machinery to prevent excessive rust and wear.
Additionally, be sure to store any loose nuts and bolts in a secure container as well as lubricants, oils, and fuel tanks emptied and or secured properly. Oil and lubrication are essential during long term equipment storage.
Troubleshooting Techniques for Common Issues
Before checking the machinery, it is important to review any possible hazardous areas on or near it. Ensure that all safety components are in good working order.
This can include cutting off all electrical and motor energy sources. Also, check any exposed switches or connections. Once the machine is powered, maintenance personnel can use troubleshooting techniques. Proceed with checking internal machine components.
Listen and feel for unusual vibrations, and inspect all wiring and any other physical indicators of issues. Ensure that all necessary fluids are filled. Examine visible signs of wear or damage along the tracks or in the drive components.
If an element appears damaged or worn, You should replace it as soon as possible. Additionally, regularly check and adjust the machinery's components, such as belts and hoses.
Troubleshooting enables heavy machinery issues to be identified quickly, resulting in improved machine performance.
Repair and Replacement
Repairing old machinery should be done in-house by qualified personnel to ensure safety. You should regularly inspect all parts for damage.
Any components that appear worn out or broken should be replaced immediately. It is also essential to check the lubrication regularly and for any electrical problems.
Additionally, You should do necessary repairs as soon as possible to reduce the chance of something breaking down while in use. Replacement of parts should only be done when required and approved by a qualified professional.
This will help to ensure the dependability and longevity of the machinery. Taking the time to maintain heavy machinery is vital for completing a project.
Regular Filtration Maintenance
Filters are a vital component in any hydraulic machine that must be regularly replaced or serviced according to specifications. Initially, You should remove the old filters from the system and install new ones.
Cleaning the filter housing and interior to avoid blockages or clogs keeps a piece of clean machinery. Also, check that all o-rings, fittings, and seals are in place.
Always use quality lubricants according to instructions and check filters after every 50 hours of operation. Regularly inspecting the hoses and pumps for any signs of wear and tear is a great maintenance tip.
Follow Ground Rules for Safety
Before operating heavy machinery, you must establish safety ground rules. This includes being aware of the potential dangers and having the appropriate safety equipment available.
All personnel operating the machinery should be trained adequately. Be sure to follow good housekeeping, use lockout/Tagout procedures, and be mindful of specific warehouse regulations.
Additionally, you must check all machinery for proper operation. You must immediately address any faults to ensure the continued safety of the process.
Furthermore, personnel must wear safety gear such as goggles, hard hats, and other protective equipment to ensure their safety. Following these guidelines ensure that maintenance is handled efficiently and safely.
Learn Heavy Machinery Maintenance
Maintaining heavy machinery is an essential part of any business. It ensures the safety and accuracy of your performance in your operation.
Rely on the experts to help you develop a schedule and implement maintenance activities. Protect your equipment investments now!
For other exciting reads, explore the rest of the site!