A Step-by-Step Guide on How to Overcome Drug Addiction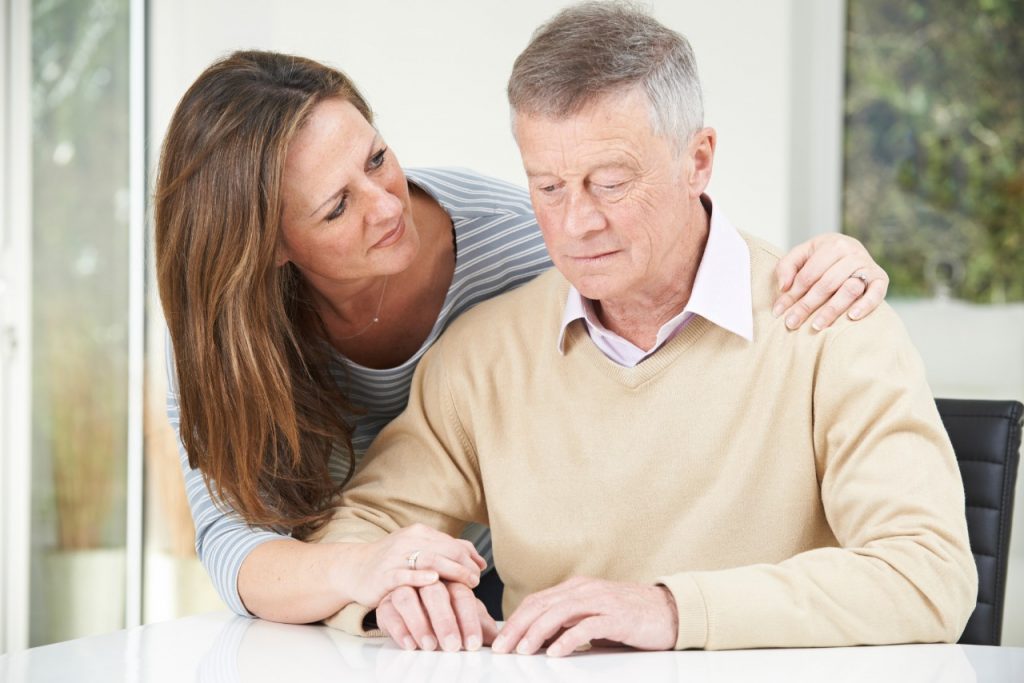 Are you struggling with drug addiction? If so, don't worry; it's possible to overcome and live a happy, fulfilling life.
Drug addiction affects people from all walks of life. And even though it can feel like a constant battle, it is treatable. In fact, major celebrities, including Elton John, have overcome addiction and helped others do the same.
So, what steps can you take right now?
In this article, we'll share a step-by-step guide on how you can overcome drug addiction. By following this advice, you can start to take back control of your life.
Read on for more information.
Seek Professional Help
Overcoming drug addiction can be hard, so there's no shame in asking for help.
Physicians and other experts can help give you the support and guidance you need. For example, they can prescribe medications and offer talking therapy sessions to deal with psychological problems.
But there are other drug addiction treatment options available as well. For example, you could stay at a treatment center in which you get 24/7 care and support. This is a great choice if you feel you're at risk to yourself or others.
Surround Yourself With a Support Network
As we mentioned earlier, beating drug addiction can be challenging. So, to help you be successful, you should surround yourself with supportive people.
They'll be able to help you on the days where it's hard and help you stay on track. They can also find you additional support and generally lookout for you.
It's also key to cut ties with people who may tempt you back to drugs. These are usually addicts themselves or negative people.
Find a New Hobby
If you're going to beat drug addiction, you need to find something fulfilling to help you along the way.
A great way to do this is to find a new and exciting hobby. This helps you to focus on something else and find purpose in your life.
Either try something you've always wanted to do or go back to an old hobby you haven't done for a while. By doing something you enjoy, you're more likely to stick to it.
Exercise
Working out is vital for physical and mental wellbeing. By staying fit, you reduce the chance of suffering from health problems like:
Heart disease
Diabetes
High blood pressure
But exercising regularly can help keep you focused and prevent depression. When you exercise, your brain releases endorphins that help to lift your mood, making you happier.
This means that you'll be less likely to turn to drugs to get that rush.
Steps to Overcome Drug Addiction
As you can see, there are several positive steps you can take to overcome drug addiction.
We suggest you seek professional help first as this increases your chances of being successful. Remember that overcoming addiction can be tough, so be kind to yourself and take it one day at a time.
Finally, check out our blog for more health tips and advice.
6 Tips for Transitioning to a Senior Nursing Home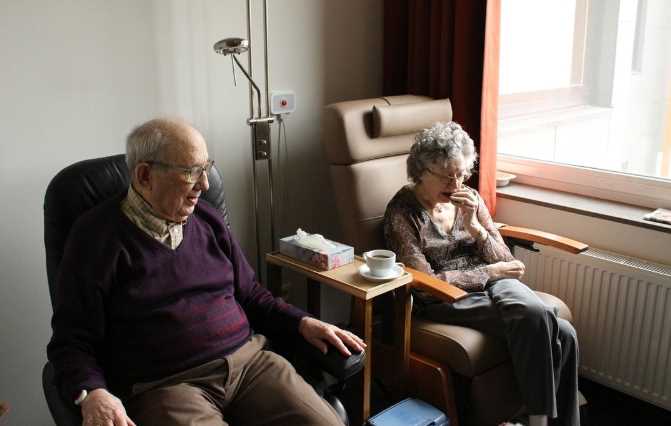 If you're 65 or older then you're not alone. Today, the population around the world is aging, and people over 65 are expected to rise to 2 billion by 2050.
As you age, you're more likely to need a senior nursing home for extra care and help. But how can you transition to one after being on your own for so long?
We're here to help! Read this guide on tips to transition to nursing homes today.
Start Downsizing
Whether you're moving into nursing care or assisted living, you'll want to start downsizing now. Downsizing and moving into a retirement home can be a long process, so it's best to get started now.
Have a loved one help you and decide which items will be trash, donated, or placed in storage. You can also consider giving certain items to family as well.
Join Community Activities
As soon as your loved one moves in, it's a good idea to encourage them to join different community activities at the nursing home. See what activities they have going on that might suit them. Group classes are also a way for your loved one to make friends while they're there.
Be Present
Be present when your family member goes into a senior living facility. Make sure that you go and see them to find out how they're doing.
If you don't, they can wind up feeling lonely and isolated. Visits are a great way to ensure that your loved is receiving the care that they should as well.
Meet the Staff
Before your loved one heads into an assisted living facility, it's important for both of you to meet the staff in advance. Make sure that they feel comfortable with the staff as well, and can ask questions.
This is also a great opportunity to speak with the staff and let them know their music preferences, food likes, health issues, etc. You can also discuss their preferred lifestyle as well.
Customize the Space
When it comes to a retirement home, you want your loved one to feel comfortable in the space. Customize the living space so that they feel like they're home.
This can include their favorite furniture, family photos, wall decor, a wreath for the door, etc. Let your loved one be a part of the decision-making process so that they feel included. Make sure that the place that you choose they're comfortable with.
Schedule Outdoor Visits
Make sure that your loved one is able to keep up with their old hobbies and likes such as taking them out to socialize with old friends. Have a schedule set up in order to have set days that they can head out and see those they care about.
How To Be Comfortable in a Senior Nursing Home
After exploring this guide, you should have a better idea of how to be comfortable in a senior nursing home. Take your time making sure that your loved one is nice and cozy where they are.
Would you like to read more informative lifestyle content? Be sure to check out our other articles today.
Headache vs Migraine: What's the Difference?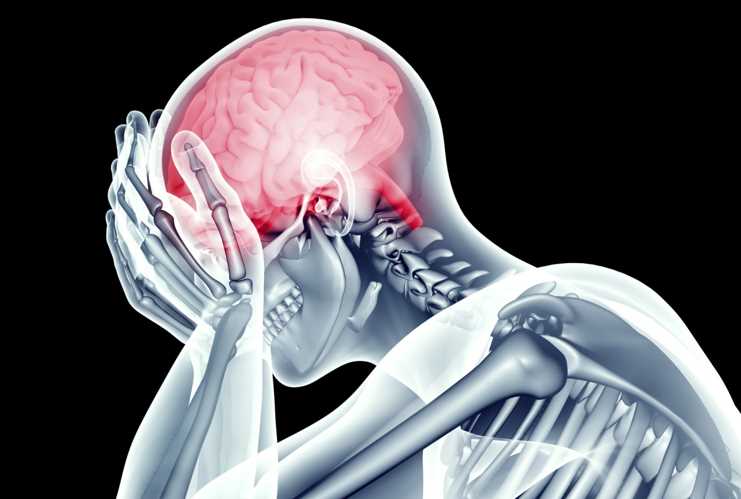 Do you experience frequent headaches? Have you been wondering whether or not these headaches were migraines?
Many people use "migraine" when they mean headache. When it comes to a headache vs migraine, however, there is a legitimate difference between the two.
We're here to talk about the difference between a migraine and a headache so you know what you're experiencing and how to treat it. Read on to learn more.
What Is a Headache?
"Headache" is somewhat of an umbrella term. Technically, a headache is any pain or soreness of the head. Headaches have a variety of causes and they range in severity.
Most headaches last for about thirty minutes to several hours, but some people experience headaches that last for weeks. Common headache causes include (but are not limited to):
The common cold
The flu
Hormonal changes (such as pregnancy or premenstrual syndrome)
Caffeine withdrawal
Sinus conditions
Dehydration
Stress
Most headaches are mild. You can take over-the-counter painkillers, but many people find relief from sitting in dark rooms or putting damp and cool clothes over their eyes until the headache is gone.
Sinus headaches and cluster headaches are often mistaken for migraines. While they are more intense than "standard" headaches, they don't have the same cause.
Most of the time, headaches will go away on their own. If you have frequent headaches, consider talking to a doctor about potential underlying conditions.
What Is a Migraine?
Migraines are a type of severe headache. When someone experiences a migraine, they're also likely to experience other symptoms aside from head pain.
Other common migraine symptoms include:
Nausea
Seeing flashing lights or colors
Pain behind one or both ears
Light sensitivity
Sound sensitivity
Vision loss
Vomiting
There are several common triggers for migraines. People who have never experienced migraines in the past may experience their first one when they go through menopause, start a new birth control method, drink alcohol, or experience severe emotional anxiety.
Treating migraines isn't as easy as treating standard headaches. You may want to seek help through a migraine institute if your migraines get in the way of your day-to-day life.
If you're prone to migraines, prevention is key. Consider removing migraine-triggering foods and drinks (such as drinks that contain caffeine or alcohol), avoiding stress, and taking prescription medications.
Many people find success with antidepressants and anticonvulsants for treating and preventing migraines, but it's important to talk to your doctor before making any changes.
Headache vs Migraine: Which Do You Experience? 
When it comes to figuring out the difference between a headache vs migraine, all migraines are headaches but not all headaches are migraines. Headaches are often simple and brief, while migraines have more symptoms and are difficult to control.
If you're experiencing frequent intense headaches, consider talking to a doctor about your options. You may be able to get treatment so you can live pain-free.
For more helpful articles about health and more, visit the rest of our site.
THE WOMAN'S BODY: MEDICAL CONDITIONS AFFECTING WOMEN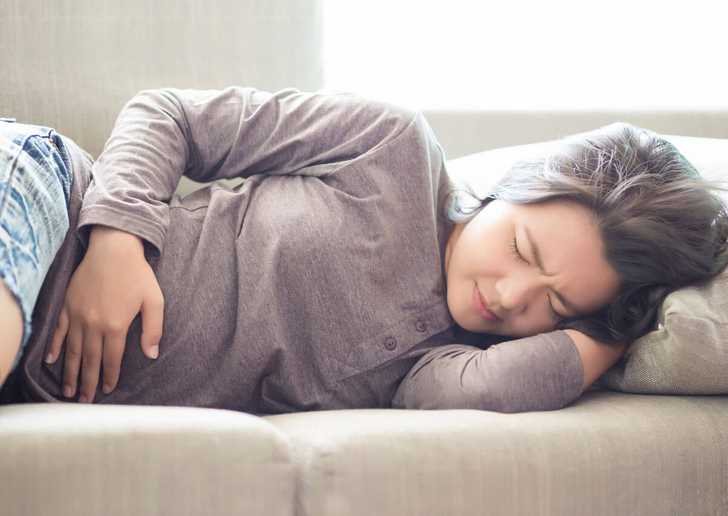 The human body has several similarities across sexes but also has its unique differences. Most of these differences exist in the reproductive system, though there are other differences. The different reproductive systems require specialised medical fields that deal specifically with those human parts. Women's reproductive health is quite complex as it is a lifelong process. The menstrual cycle is the central component of their reproductive health, and any disruption of this cycle could lead to severe problems. Since there are several facets to the female reproductive system, several clinics cater specifically to this field. Disorders ranging from endometriosis to PCOS, various medical conditions specifically affect women. But what is endometriosis? What is PCOS? While these disorders are common in women of all ages, there is little awareness about these conditions.
Any hormonal imbalance can cause a considerable fluctuation in bodily functions leading to mood swings or infertility disorders. As hormone secretion is crucial in women, endocrinology dedicates an entire medical field to studying women and their anatomy. This study helped reveal the various medical conditions that were earlier unnoticed by people and doctors. While researchers are finding newer medical conditions, their awareness is yet to reach the general public. Several clinics exist specifically to treat these disorders, and they are playing an active role in spreading awareness of women's reproductive and sexual health.
DEEP WITHIN: THE FEMALE BODY AND ITS AFFLICTIONS
Women go through stages in their reproductive cycles, beginning from the eggs in the ovary to menstruation or pregnancy. Throughout this process, they are susceptible to several complications that can affect them lifelong.
The Menstrual Cycle and Related Problems
Menstruation is a periodic occurrence in women that usually begins during their teenage years. This cycle lasts for 24 to 28 days, and women's hormones are in constant flux since the egg starts its journey. Imbalances in hormones can cause problems during this cycle, for example, PCOS. PCOS is a condition that causes cysts to form in the ovaries, blocking the egg's travel, which causes other problems like diabetes. Most menstrual-related conditions occur because of hormone imbalance and don't have a definite cure.
Pregnancy and Related Conditions
Pregnancy is a period of hormone flux that lasts throughout the three trimesters. During this time, women have to take extra care of their bodies and health to ensure a healthy pregnancy. Any problems during this time could adversely affect the mother or child, or both. Infant mortality, stillbirths, post-mortem complications, and more are rare possibilities for women.
Rare Conditions
A few genetic disorders specifically affect women, like Turner's syndrome or Rett syndrome. These disorders occur due to a genetic mutation or deficiency and affect women's motor abilities and coordination. They are rare disorders that have no cure as of yet.
Endometriosis
What is endometriosis? Several women come across this term while researching hormonal problems online. This disorder is rare and has no cure. Endometriosis patients have an endometrial lining growing inside other organs like the kidney or liver. The endometrial lining forms only in the uterus during a woman's fertile window. If the egg doesn't meet a sperm, it comes out as menstrual flow with this lining. Endometriosis causes the formation of this lining in other organs, which can pose a risk to the woman's health.
While most of the above disorders do not have a cure, they are manageable. Women must visit these speciality clinics and diagnose the problem if they face any irregularity in their cycles. These clinics have experienced doctors who can recommend medicines, diets, exercises, and other lifestyle changes to manage the disorder and its symptoms. Women can follow their doctors' recommendations to ensure excellent reproductive health and curtail the disorder's severity.