A HYPOTHYROIDISM DIET PLAN: WHAT TO EAT AND WHAT NOT TO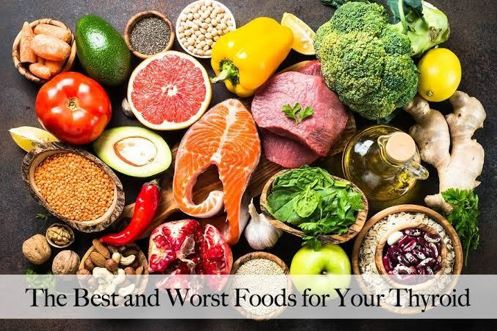 Hypothyroidism is known to attack the weight of its patients. So if you are going to survive this condition, you must do all you can to keep the calories controlled and your weight normal. Still wondering what Hypothyroidism is, here is a quick ride.
According to Bosterbio.com, hypothyroidism refers to a medical condition in which your body cannot produce enough thyroid hormones for your body's use. Do you need thyroid hormones? Yes, you do. This hormone helps your body with growth control, metabolism and repair of worn out or dead cells.
You may experience the following symptoms among many others if you have hypothyroidism:
Fatigue
Sudden weight gain
Hair loss
Mood swings
Hypothyroidism is known to affect women more than men and about 2% of the world's population is affected by this medical condition.
Your hypothyroidism won't up and leave because of all the right foods. Yes, only food won't cure you of hypothyroidism. A lot of people believe that the perfect meal plan will heal them of hypothyroidism. In fact, there's nothing like a specific meal plan for thyroid. There are no particular guidelines to follow when planning a meal for a hypothyroidism patient. But, you must obey one rule which also applies to all diet selection and planning. That rule is; pay more attention to fixing a balanced, calorie-controlled diet laden with whole foods and incorporates lean proteins, whole grains, legumes, fruits, and veggies. The right combination of nutrients and medication can help to reduce your symptoms and restore the functioning of your thyroid hormones. Here's a rundown of some foods you must include in your diet and the ones to avoid when suffering from hypothyroidism.
WHAT TO EAT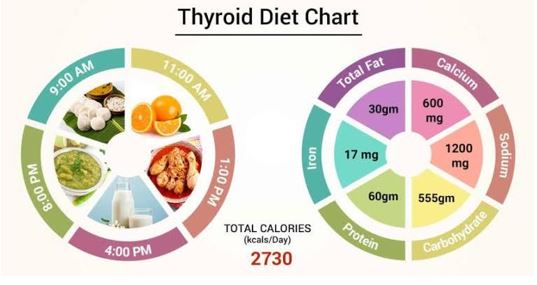 Foods that contain Iodine
Iodine is required for the production of thyroid hormones in the body. As a result of hypothyroidism, the body can no longer make iodine; therefore adequate intake of iodine in diet is required. Here are foods rich in iodine:
Milk
Seaweed
Iodized table salt
Cheese
Whole eggs
Ice cream
Saltwater fish
Iodine diet can help you with the management of hypothyroidism but excessive intake of iodine can cause hyperthyroidism or even worsen hypothyroidism.
Foods rich in selenium
A diet that contains selenium is necessary to be included in that meal plan because, selenium not only plays a major part in the production of thyroid hormones but is also the natural micronutrient found in the thyroid tissue. Maintaining a healthy level of selenium helps in preventing thyroid disease and promotes general body wellbeing. Below are foods that are rich in selenium:
Whole wheat bread
Turkey
Shrimp
Beef
Brazil nuts
Tuna
Chicken
Eggs
Ham
Oatmeal
Foods rich in Zinc
Zinc is a macronutrient that is essential for the production of thyroid hormones. Researchers found out that a stand-alone supplementation of zinc or combination with selenium helped raise thyroid hormones (T3 and T4) to significant levels. Foods rich in zinc include:
Legumes
Beef
Pork
Yoghurt
Crab
Fortified cereal
Chicken
Oysters
Pumpkin seeds
WHAT NOT TO EAT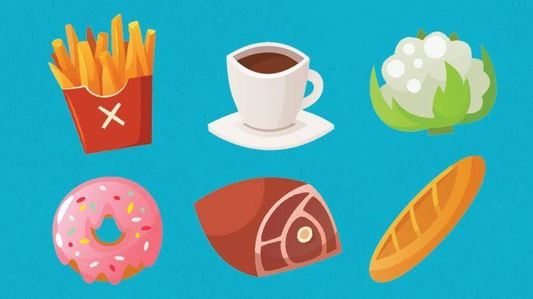 Wanting to get better has sacrifices that come with it. To live a healthy life you must make some sacrifices. In the case of staying free from hypothyroidism, there are certain foods whose nutrients can interfere with the production of thyroid hormones. Although these foods won't kill if you had just one bite but improvements in thyroid health have been noticed by hypothyroidism patients who avoided eating them. Here are the foods to avoid if you are hoping to improve your thyroid health:
Soy Products
Research has discovered that soy affects your thyroid health and lowers the production of thyroid hormones. Most people discover that they get better from hypothyroidism months after putting a stop to the consumption of soy.
Foods rich in soy include:
Tofu
Soy milk
Miso
Edamame
Soy sauce
Goitrogens
Goitrogens can decrease the production of thyroid hormones. Here are some foods that contain goitrogens:
Cabbage
Broccoli
Collards
Cauliflower
Brussels sprouts
Broccoli
Russian kale
These foods are very high in nutrients and will offer a lot of health benefits to people with hypothyroidism if taken in moderation and when properly cooked. Excessive intake of goitrogens interferes with thyroid functions.
Processed foods
Processed foods are laden with calories and have little or no nutritional benefit. A lot of calories means weight gain because with hypothyroidism your body metabolism is slow and calories are not easily burnt. These processed foods you must avoid include:
Fast food
Cakes
Hot dogs
Doughnuts
Cookies
Gluten
Hypothyroidism may occur due to an autoimmune disorder. People who have autoimmune-related hypothyroidism may be at risk of developing celiac disease.
Celiac disease is a disease that causes damages and inflammation to the small intestine because of the consumption of gluten. To treat this condition, you must avoid gluten-rich foods such as; rye, wheat, barley, oats, etc.
IN CONCLUSION
Certain supplements are known to render hypothyroidism drugs ineffective. Some of these supplements include; iron supplements, antacids or acid reducers, calcium supplements, etc. If you use these supplements, you must let your doctor know so he or she can suggest ways to manage your medications with these supplements. Also, the use of any good custom rabbit polyclonal antibody production service will aid improved immunity of the individual with hypothyroidism while they try to normalize their thyroid hormone functions.
10 Incredible Health Benefits That Make Kefir a Must-Have Ingredient To Live Longer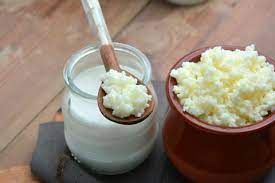 Kefir is a powerful probiotic food rich in nutrients that are important for your health. Being a natural source of beneficial bacteria, kefir has some incredible benefits for healing problems like a leaky gut and irritable bowel syndrome.
Here are 10 reasons to include delicious and nutritious kefir in your daily health regimen:
Reduces The Risk Of Cancer
Daily consumption of kefir is shown to destroy certain types of cancers in several research studies. A recent study published by The Journal of Dairy Science revealed that consuming kefir helps inhibit the growth of cancerous cells in women susceptible to developing breast cancer.
Clears Your Body of Toxins
Mutagens are capable of modifying your DNA structure and the lactic acid in kefir has the potential to bind with these mutagenic agents to eliminate food-born toxins. Kefir eliminates harmful bacteria that cause gastric ulcers and promotes healthy genetic expression.
Boosts Immunity
Kefir contains beneficial bacteria that strengthen the immune system and prevent the development of carcinogenic compounds. Regular consumption of kefir prevents infections and controls the growth of abnormal cells.
Read More: TipTop Gut: All About Gut Health
Builds Stronger Bones
Kefir contains calcium which prevents the deterioration of bone tissues and improves bone density. A daily intake of kefir reduces the risk of fractures by increasing the absorption of nutrients and minerals that boost bone health.
Heals Inflammatory Bowel Disease
The probiotic content in kefir has the potential to heal IBD naturally. Kefir contains specific strains of bifidobacterium and lactobacillus and a variety of bioactive compounds which can reduce bowel irritation and promote digestion.
Relieves Respiratory Infections and Allergies
Kefir was found to positively influence the symptoms of allergies and infections by suppressing inflammatory markers and immunoglobulins.
Cures Lactose Intolerance
Kefir is a fermented product and has the potential to induce changes in the chemical composition of foods that trigger lactose problems.
Fights The Side Effects Of Antibiotics
Antibiotics kill all the beneficial bacteria in your gut and disturb the balance of good-bad bacteria in your microbiome. Kefir is a probiotic food that restores the healthy bacteria in your gut and nullifies the damage done by antibiotics.
Lowers the Threat of Osteoporosis
Osteoporosis is a debilitating condition affecting a majority of people in the modern age. Kefir is one superfood that has proven efficacy in preventing this condition as it is rich in calcium. Consuming kefir daily can significantly reduce the risk of osteoporosis by building your bone density over time.
Inhibits The Growth Of Tumors
Research has proven that the probiotics in kefir can control the abnormal growth of cells which cause tumors in the body. One study conducted on breast cancer cells revealed that the probiotic strains in kefir reduced the size of tumor considerably. Kefir grains are also beneficial in controlling blood sugar levels, inflammation, and chron's disease.
Benefits of Probiotics
Here are 10 ways in which making probiotics foods and supplements a part of your daily diet can benefit you besides aiding digestion, absorbing nutrients and boosting immune function.
Aid in the overall functioning of the body and provide energy to the brain
Probiotics replenish the good bacteria that build your bones & strengthen your skeletal system.
Reduce the risk of developing skin ailments like eczema
Prevent the growth of harmful microbes that cause urinary tract infections
Neutralize cancerous cells & control the growth of free radicals
A daily dose of probiotics is proven to reduce the risk of kidney stone formation.
Stimulate the production of vitamins like B1, B2, B6, B12, folic acid and biotin
Probiotic bacteria boost bowel movement and alleviate the symptoms associated with irritable bowel syndrome.
Probiotics restore the depleting levels of beneficial bacteria to ward off bacterial infections.
Reduce the incidence of allergies and seasonal infections
How Do Probiotics Maintain Better Gut Health?
The gut is a delicate ecosystem that is responsible for optimal well-being, since it is connected to other vital systems that affect immunity, energy, mood and even behaviour. In practically every living being, a large part of the immune system is located within the digestive system, which relies on the gut micro flora to fight off harmful invaders and promote proper functionality of all the vital systems in our bodies.
The gut has helpful and harmful bacteria alike, and a balance of both is necessary to ensure proper gastrointestinal health. Probiotics are the beneficial microbes that help maintain this balance, by encouraging the growth of good bacteria and fighting off bad ones. Ideally, the optimum gut balance should consist of 85% probiotics and 15% pathogens.
Abundance of good bacteria has a host of other health benefits too, from producing various vitamins and essential fatty acids, stimulating the production of anti-cancer cells and processing a large number of nutrients, to restricting the growth of disease-causing organisms – all this, above and beyond increasing the efficiency of the digestive and immune system.
Summary
Kefir is one the best sources of probiotics that we need to stay healthy and fight allergies. Drinking kefir is the easiest way to boost your immunity and restore your intestinal flora. It makes a great base for scrumptious soups and baked dishes and can be easily prepared at home.
A Complete Guide About Reishi Mushrooms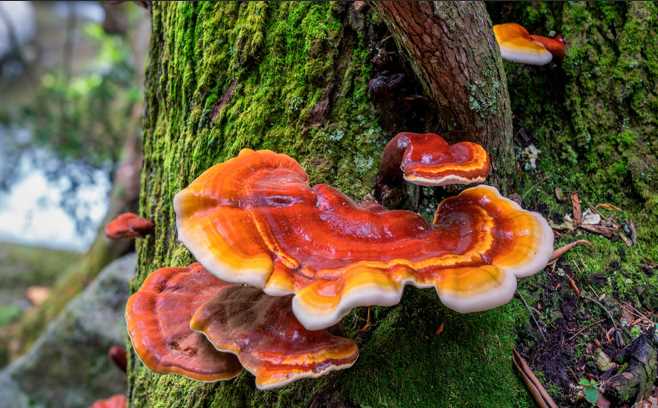 Edible mushrooms exist in a variety of sizes, shapes, and flavours, and they can help you in a variety of ways. It's the same with the Reishi mushroom. You'll learn how the Reishi mushroom can help you feel better in this post.
You will also go over some basic information regarding this fungus and show you how to include it in your regular supplement routine. Then you can use this amazing reishi mushroom on a regular basis. Let's begin with an explanation of what it is & where it grows.
What is Reishi Mushroom?
The reishi mushroom is known by several different names such as Ganoderma lucidum is the scientific name for it, but it's also known as Ling Zhi or "the mushroom of immortality.  For a little mushroom, that's a hefty boost. However, the Reishi mushroom has been a treasure in China for thousands of years and has traditionally been utilized in Asian countries for longevity and health.
This fungus is native to Asia, Europe, and North America, where it thrives in subtropical, tropical, and temperate regions with lots of deciduous hardwoods like maple and oak. However, because of the high demand for this fungus, it is not very prevalent in the wild and has been cultivated.  Reishi grows on only two or three out of 10,000 mature hardwood trees, with maple and oak being the most prevalent.
As you read above, the Reishi mushroom is renowned as "the mushroom of immortality" and has been utilized for longevity, but now let's discuss the reishi mushroom benefits list.
Benefits of Reishi Mushroom
1. Provide Immunity Support:
Immune support is one of the many benefits of the Reishi mushroom in the wellness and health field. It isn't the only mushroom that has this property. Beta glucans are a type of polysaccharide found in several mushrooms, including Reishi. Beta-glucans demonstrate to help with immune function and wellness. The immunomodulating properties of the Reishi mushroom can help improve the immune system and hormone balance regulation. The Reishi mushroom is also known as a tonic for the vital energy known as qi in Traditional Chinese Medicine. This is a force field that surrounds the body and helps to keep it healthy and vital.
2. Support Your Liver:
The Reishi mushroom aids to boost your liver in addition to your immune system and your entire body. This is significant because your liver processes and cleans your blood, as well as creating bile, which aids digestion. Reishi is demonstrated to have "hepatoprotective qualities," which means it helps protect the liver in a scientific sense.
3. Mushrooms Are Adaptogens:
Adaptogens include reishi mushroom powder. This word, though, can be perplexing. Simply said, adaptogens are mushrooms or herbs that help the body adjust and respond to and "adapt" to diverse types of stress. Adaptogens are substances that help the body's stress response and energy levels mechanism. Adaptogenic herbs assist your body in coping with the negative impacts of stress on your health.
4. Cardiovascular Properties:
The cardiotonic effects of reishi are well-known (Boh 2007). Reishi's medicinal components, particularly triterpenes, have been shown to help with cholesterol management and blood pressure, according to studies. Reishi has also been shown to improve cardiac muscle oxygen utilization and blood flow.
5. Cancer-Resistant Properties:
This fungus is ingested by a significant number of people because of its putative cancer-fighting properties. For example, a study of nearly 4,000 breast cancer survivors found that 59 percent of them took reishi mushrooms. In addition, multiple test-tube experiments have shown that it can kill cancer cells. Because of its effects on the hormone testosterone, some researchers have looked into whether reishi could aid prostate cancer.
Hopefully! This piece of information is helpful for you. If you are a beginner to reishi mushrooms, you can learn what reishi mushrooms and their benefits are.
4 Tips for Creating a Heart Healthy Diet Plan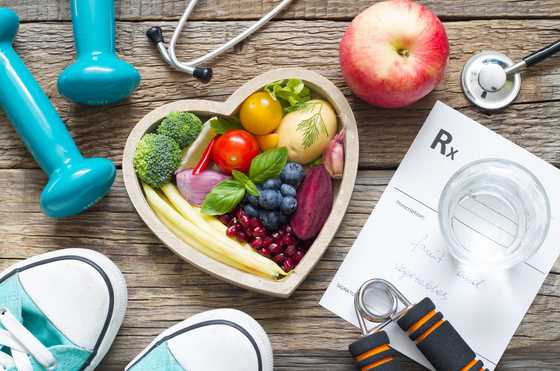 As a population, we're progressing past the idea that our physical appearance dictates our quality as human beings. We know that who we are is based on our values and how we treat others, not how we look in the mirror.
Yet, being overweight or obese isn't just about appearances; it's also about our health. People who are overweight are at a greater risk of heart disease, diabetes, high blood pressure, and certain types of cancer.
Fortunately, by adopting a heart-healthy diet plan, you can not only improve your health but also lose excess body fat. We want to help.
Keep reading for four tips for finding the right diet plan for you.
Eat Whole Foods
One of the most important healthy living tips is to make whole foods the staple of your diet. Whole foods are those that are not overly processed with additives and chemicals. This includes:
Vegetables
Fruit
Whole grains
Nuts
Seeds
Legumes
Lean meat
Etc.
By making these foods the primary source of your nutrition, you'll immediately add a ton of vitamins and minerals to your diet. These foods also have naturally occurring fiber, which will also help with heart health and weight loss.
Cut Out Processed Sugars
Effective heart-healthy diet plans minimize the number of sugars and processed carbs one consumes. Sugars and processed carbohydrates lack fiber and are the simplest forms of energy. Unless you've just completed a vigorous workout, your body can't use all that energy at once.
Instead, after drinking a bottle of soda, for example, your body releases insulin which converts the sugar into fat. The fat is stored in your body for later usage. However, since we don't experience famines anymore, "later usage" is more like "never usage."
Know Your Fats
A heart-healthy diet requires knowledge of good fats versus bad fats. Good fats are found in olive oil, avocados, seeds, nuts, and fatty fish like salmon. These unsaturated fats are good for your heart health, joints, immunity, and more.
Unhealthy fats, on the other hand, are called trans fats. These can be found in fatty meats, dairy, processed foods, margarine, parties, fried foods, etc. These are the antithesis of a healthy lifestyle and weight loss.
Know Your Limitations
Finally, it's essential to know what you are and aren't capable of when dieting.
For example, suppose your lifestyle doesn't allow time for daily exercise, or you lack the physical or mental ability to lose weight independently. In that case, it might be time to think about medically assisted weight loss.
Medical professionals can help you devise and implement a healthy diet plan to lose weight and maximize your heart health. This is especially important for individuals who are already experiencing health issues.
Ready to Start a Heart-Healthy Diet Plan?
Do you want to lose weight, feel better, improve your mental health, and have more energy? If so, the solution may be as simple as committing to a heart-healthy diet plan.
If you're looking for more health and wellness tips, don't go anywhere! Instead, take a look through the rest of our blog to find more helpful content to improve your life.