A HYPOTHYROIDISM DIET PLAN: WHAT TO EAT AND WHAT NOT TO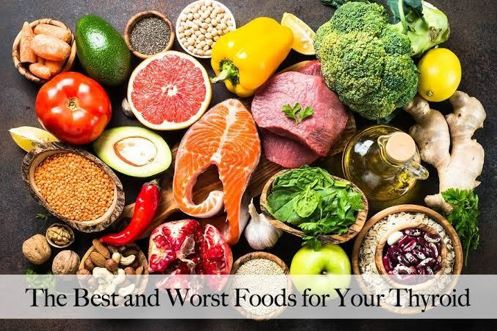 Hypothyroidism is known to attack the weight of its patients. So if you are going to survive this condition, you must do all you can to keep the calories controlled and your weight normal. Still wondering what Hypothyroidism is, here is a quick ride.
According to Bosterbio.com, hypothyroidism refers to a medical condition in which your body cannot produce enough thyroid hormones for your body's use. Do you need thyroid hormones? Yes, you do. This hormone helps your body with growth control, metabolism and repair of worn out or dead cells.
You may experience the following symptoms among many others if you have hypothyroidism:
Fatigue
Sudden weight gain
Hair loss
Mood swings
Hypothyroidism is known to affect women more than men and about 2% of the world's population is affected by this medical condition.
Your hypothyroidism won't up and leave because of all the right foods. Yes, only food won't cure you of hypothyroidism. A lot of people believe that the perfect meal plan will heal them of hypothyroidism. In fact, there's nothing like a specific meal plan for thyroid. There are no particular guidelines to follow when planning a meal for a hypothyroidism patient. But, you must obey one rule which also applies to all diet selection and planning. That rule is; pay more attention to fixing a balanced, calorie-controlled diet laden with whole foods and incorporates lean proteins, whole grains, legumes, fruits, and veggies. The right combination of nutrients and medication can help to reduce your symptoms and restore the functioning of your thyroid hormones. Here's a rundown of some foods you must include in your diet and the ones to avoid when suffering from hypothyroidism.
WHAT TO EAT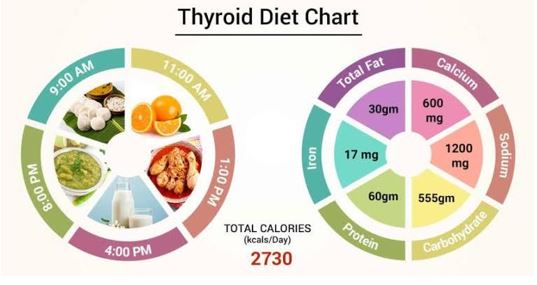 Foods that contain Iodine
Iodine is required for the production of thyroid hormones in the body. As a result of hypothyroidism, the body can no longer make iodine; therefore adequate intake of iodine in diet is required. Here are foods rich in iodine:
Milk
Seaweed
Iodized table salt
Cheese
Whole eggs
Ice cream
Saltwater fish
Iodine diet can help you with the management of hypothyroidism but excessive intake of iodine can cause hyperthyroidism or even worsen hypothyroidism.
Foods rich in selenium
A diet that contains selenium is necessary to be included in that meal plan because, selenium not only plays a major part in the production of thyroid hormones but is also the natural micronutrient found in the thyroid tissue. Maintaining a healthy level of selenium helps in preventing thyroid disease and promotes general body wellbeing. Below are foods that are rich in selenium:
Whole wheat bread
Turkey
Shrimp
Beef
Brazil nuts
Tuna
Chicken
Eggs
Ham
Oatmeal
Foods rich in Zinc
Zinc is a macronutrient that is essential for the production of thyroid hormones. Researchers found out that a stand-alone supplementation of zinc or combination with selenium helped raise thyroid hormones (T3 and T4) to significant levels. Foods rich in zinc include:
Legumes
Beef
Pork
Yoghurt
Crab
Fortified cereal
Chicken
Oysters
Pumpkin seeds
WHAT NOT TO EAT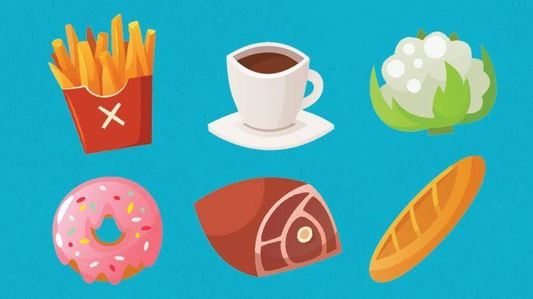 Wanting to get better has sacrifices that come with it. To live a healthy life you must make some sacrifices. In the case of staying free from hypothyroidism, there are certain foods whose nutrients can interfere with the production of thyroid hormones. Although these foods won't kill if you had just one bite but improvements in thyroid health have been noticed by hypothyroidism patients who avoided eating them. Here are the foods to avoid if you are hoping to improve your thyroid health:
Soy Products
Research has discovered that soy affects your thyroid health and lowers the production of thyroid hormones. Most people discover that they get better from hypothyroidism months after putting a stop to the consumption of soy.
Foods rich in soy include:
Tofu
Soy milk
Miso
Edamame
Soy sauce
Goitrogens
Goitrogens can decrease the production of thyroid hormones. Here are some foods that contain goitrogens:
Cabbage
Broccoli
Collards
Cauliflower
Brussels sprouts
Broccoli
Russian kale
These foods are very high in nutrients and will offer a lot of health benefits to people with hypothyroidism if taken in moderation and when properly cooked. Excessive intake of goitrogens interferes with thyroid functions.
Processed foods
Processed foods are laden with calories and have little or no nutritional benefit. A lot of calories means weight gain because with hypothyroidism your body metabolism is slow and calories are not easily burnt. These processed foods you must avoid include:
Fast food
Cakes
Hot dogs
Doughnuts
Cookies
Gluten
Hypothyroidism may occur due to an autoimmune disorder. People who have autoimmune-related hypothyroidism may be at risk of developing celiac disease.
Celiac disease is a disease that causes damages and inflammation to the small intestine because of the consumption of gluten. To treat this condition, you must avoid gluten-rich foods such as; rye, wheat, barley, oats, etc.
IN CONCLUSION
Certain supplements are known to render hypothyroidism drugs ineffective. Some of these supplements include; iron supplements, antacids or acid reducers, calcium supplements, etc. If you use these supplements, you must let your doctor know so he or she can suggest ways to manage your medications with these supplements. Also, the use of any good custom rabbit polyclonal antibody production service will aid improved immunity of the individual with hypothyroidism while they try to normalize their thyroid hormone functions.
How to Choose A Good Fat Burner?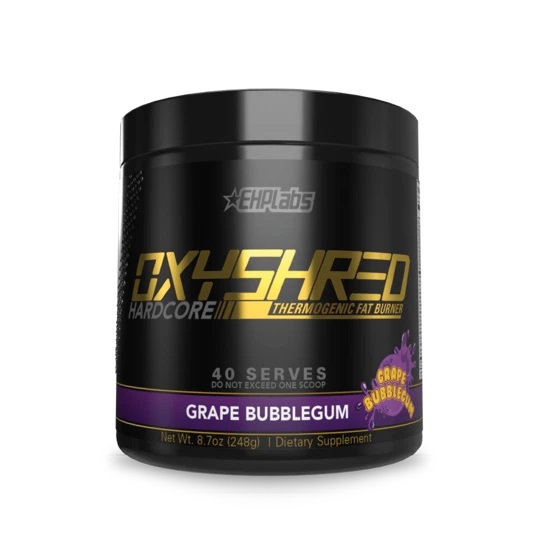 Millions of people in the country are dealing with the most common health problem. Do you know what it is? If you are thinking that this post is referring to coronavirus, no, it's not. More than coronavirus, the majority of the population suffers from obesity. In the light of recent events, such as the pandemic, people got an opportunity to pay attention to their health, and many started their journeys towards achieving their fitness goals.
Fat burners are commonly known for boosting metabolism and helping in weight loss. So, how can you select the best fat burner supplement for your body? It is a common question that several people have in their minds, but they fail to get accurate answers.
This post will cover the significant aspects of choosing an excellent fat-burning supplement. So, if you wish to gain some knowledge, you better stick to your chair and give it a quick read.
What are fat-burning supplements?
If you have started your journey of losing weight, a fat burner will increase your metabolism rate and give you results quicker than you could achieve with your ordinary diet. Fat burners can be used separately, or you can pair them with your diet and exercise routines. There are natural and synthetic fat burners, and you can decide whichever you are okay with.
There is no compulsion or restriction on which one you must select, but natural fat burners are a bit difficult to find. You can instead look for natural food that has unique properties which can help you reduce weight. However, if you don't want to waste time looking for them, you can buy a good fat burner from any reputed dietary supplement platform and start gaming its benefits.
 What are the types of fat burners?
Fat burners come in the form of powders, soft gels, and pills. It depends on you how you would prefer to take them according to your convenience. If you are frightened about consuming pills and soft gels, you can always go with fat-burning powders that can be combined with shakes and other food products to subside its taste.
What are the important factors to consider when buying a fat burner?
Several factors contribute to the direction of your choice. When looking for fat-burning supplements, make sure you always check and follow the below-mentioned points to get the best results.
The goal that you've set in your mind to achieve in a given time. For example, if your wedding is in six months, and you wish to shed the accumulated fat in your body, you can look for a supplement that can satisfy your hunger cravings, and at the same time, keep you full. As you know, fat burners can boost your metabolism, and they will help you reduce weight by transforming food into energy required by your body.
Another factor is the product price. You must invest in a reasonably priced fat burner that is neither cheap nor very expensive. Manufacturers who don't have authentic products try to attract consumers by keeping the product price relatively low.
The ingredients of the product have a significant impact on the body. Look for a fat burner that has all the essential ingredients that help in burning faster.
And lastly, you must depend on a trusted brand and supplier that are fully registered and licensed.
So, as you have reached so far, you must have understood that no particular fat burner can be called the best fat burner supplement. But you can always keep these details in mind when you go looking for good fat burners. Give a kick to your fat loss journey with a suitable fat burning supplement.
Eating a Balanced Diet and 4 Other Ways to Lose Weight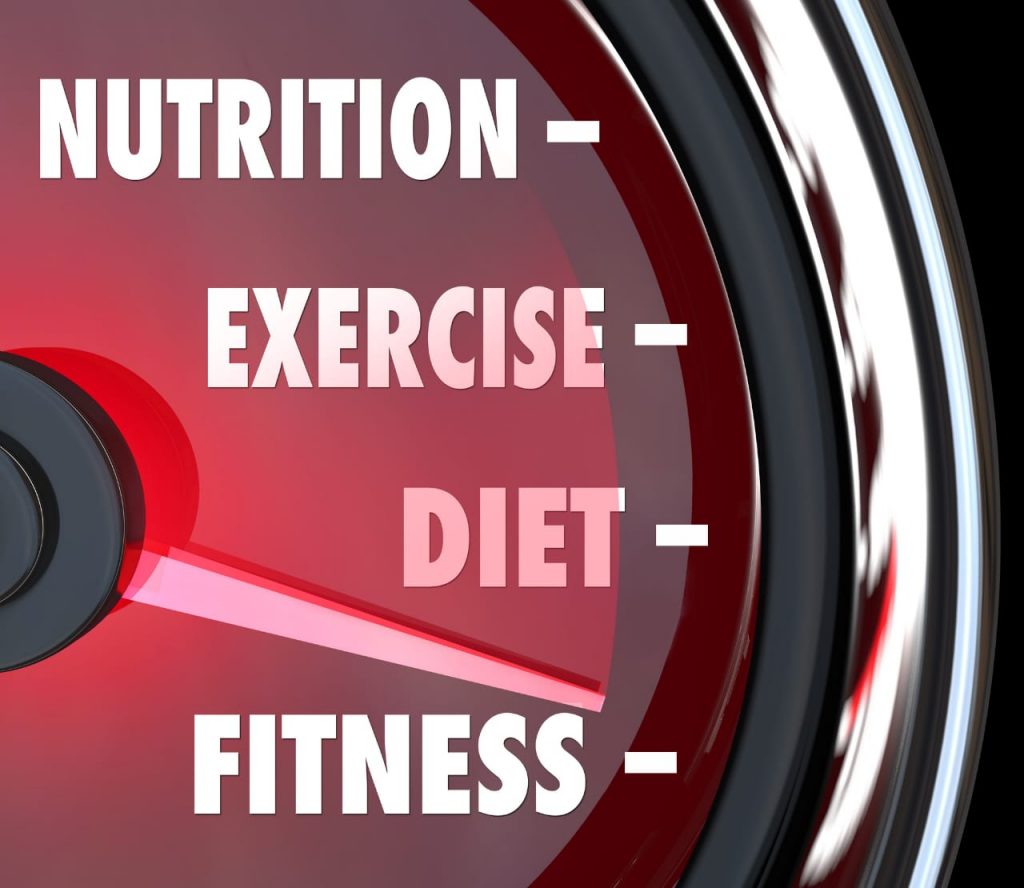 Are you planning on starting a weight loss journey?
Losing weight can be difficult. Plus, keeping it off is difficult — an estimated eighty percent of people regain the weight they lost within a year.
Read on to learn all about how a balanced diet and these other tips can help you out.
1. A Balanced Diet
A balanced diet is the most important part of a weight loss plan. Make sure you're choosing a healthy balanced diet, too, not one that may cause problems with your nutrition. Always ensure that you're eating plenty of fruits and vegetables.
You should also look for healthy protein sources to add to your diet. These could include different types of fish, eggs, beans, tofu, beef, quinoa, legumes, and more. Try and keep your carb intake low, although you don't have to cut them out entirely.
And, make sure that you're eating plenty of fiber, which helps to regulate your digestive system properly.
If you need help with medical weight loss, you should consult with professionals to find the best route for you.
2. Create an Exercise Plan (and follow it)
Regularly exercising is necessary when you're trying to lose weight. You need to regularly do cardio exercise in order to burn calories. If you don't normally exercise, start slowly by incorporating moderate exercise a few times a week into your routine.
Some exercises you may want to think about trying out include:
Yoga or pilates
Running, hiking, walking, cycling, or spinning
Swimming or water aerobics
Boxing, kickboxing, or martial arts
Weight training
Skiing and other winter sports
Different types of dancing, like ballroom dancing
If none of these exercise options seem like a good fit for you,  there are lots of other options out there.
3. Drink Water
If you've heard it once, you've heard it a million times, but drinking enough water is an important part of staying healthy. It can also help you lose weight since you'll feel more full if you drink water before you eat a meal.
So, if you're wondering how to lose weight, make sure that you incorporate plenty of water into your diet. Start with at least eight glasses of water a day.
4. Get Some Sleep
It may sound silly, but getting enough good-quality sleep can help you continue in your weight loss journey.
Sleeping badly is a big factor for weight gain, so it only stands to reason that better sleep can help you with the obvious. People tend to eat more when they don't get enough sleep, and it makes it more difficult for you to get enough exercise. So make sure you get some ZZZ's out today!
Follow a Balanced Diet and Lose Weight Today
By following these tips and eating a balanced diet, you'll be burning calories all over the place in no time.
Are you looking for more diet and health tips? Check out some of the other articles on this site for everything you need to know.
Top Tips For Finding the Best Eating Disorder Treatments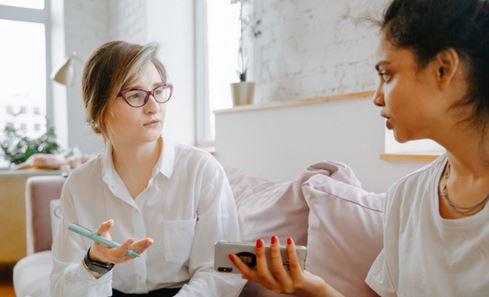 Do you need some top tips for finding the best eating disorder treatments? Are you sick and tired of people telling you that you have to let nature take its course and that you will just have to live with whatever ends up happening? You are not alone; there are millions of people who have had success in getting rid of this problem. However, it is important to understand what to look for in an eating disorder treatment so that you can make a proper decision about going forward.
Understand the symptoms and the causes behind the disorder
In order to find the right treatment options for your needs, you need to understand the symptoms and the causes of the disorder. There are some common symptoms that include disinterest, lack of concentration, mood swings, and drastic changes in appetite and weight. There are other less common treatment options, such as anti-depression drugs and cognitive behaviour therapy. However, you should never turn to those types of treatment options because they are not appropriate for everyone, and sometimes they don't work.
Do some research
The first step to finding what to look for in eating disorder treatments is to do some research. Take the time to learn what the condition is, what causes it and what the treatment options are. While the internet is filled with valuable information, you will still need to spend time reading and learning about the condition. Take a look at some magazines to see what is being covered on the issue and what you may expect to hear about treatments.
Ask around for recommendations
Another great place to find what to look for in eating disorder treatments is to ask some friends and family members about their experiences with someone in this situation. Chances are if you have a friend or family member who has recovered from this condition, then chances are you can recover from it as well. Keep in mind that no one wants to be suffering from this condition but if someone close to you does, at least they can give you some insight into how it affects them. It is also a great way to get support from those close to you that might be more willing to talk about this type of issue.
Consider hiring a therapist
If you still aren't able to find what to look for in eating disorder treatments, consider hiring a therapist. These are professional therapists that you can usually contact through many different resources. They can help you through the process, and you can usually schedule sessions either online or in person. In some cases, they will work with you on a weekly basis and in other cases, you will be referred to an outpatient therapist that works in an area that you live in. These types of therapists are much more likely to help you overcome the problem.
Consider all of your options
Another thing to keep in mind when looking for what to look for in eating disorder treatments is to consider all of your options. The more options you have, the better chance you will be able to find something that works for you. There are so many reasons why someone might end up suffering from this condition, including depression. While you don't want to assume that every case of this is caused by depression, there are times when people who are depressed also have this condition. It helps to know that if depression is the cause of the problem, there are treatments available that can help.
This is only going to work for you if you have tried everything else and nothing seems to be working for you. This is another reason why you want to take a look at what to look for in eating disorder treatments. This way, if it does not work out, you will know ahead of time so you can make the proper adjustments.
In fact, it could turn out to be exactly the treatment you need to solve your problem. You simply have to make sure that you take a look at what to expect from the different treatments to determine whether or not they will work for you. This way, you will have an easier time finding what to do next.