8 Warning Signs That Could Lead to an Abusive Relationship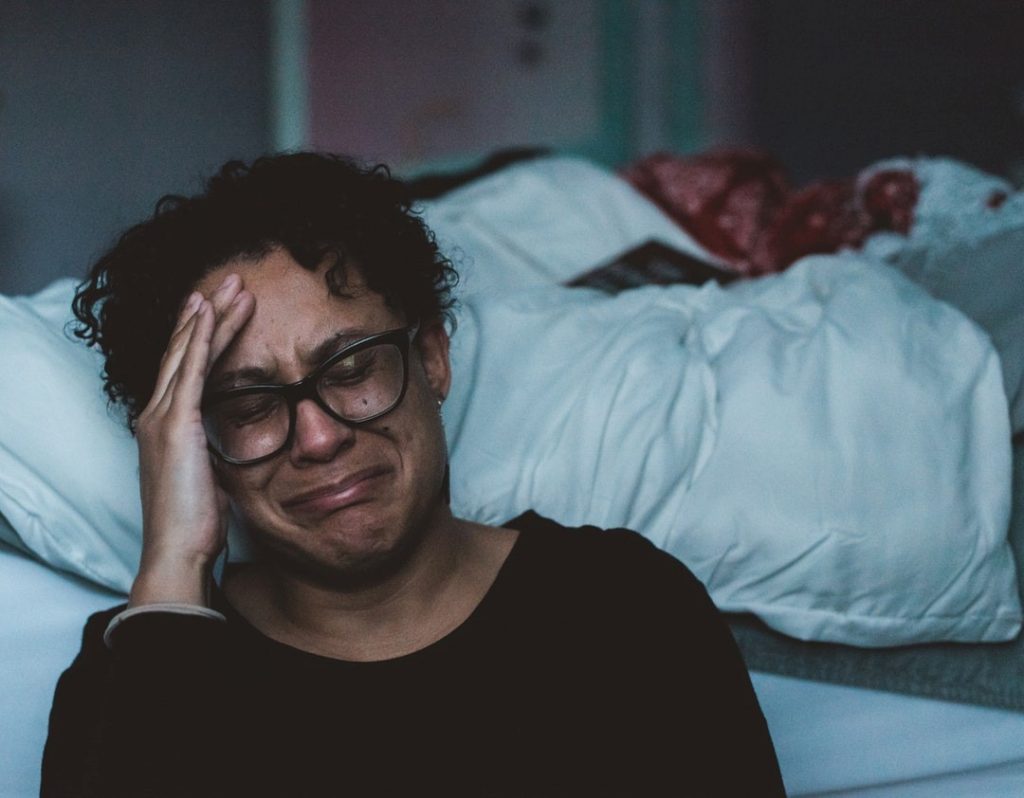 If you're worried about your relationship becoming abusive, then you're in a very serious situation and you need to take it seriously. However, you're far from alone.
The unfortunate truth is that over 12 million people are victims of some form of relationship violence every year. That's a sobering fact that few want to even think about.
If you're worried that you might be in an abusive relationship, or might soon be, then here are just a few of the warning signs to watch for.
Warning Signs Of An Abusive Relationship: Overly Jealous
Jealousy can be seen as cute or endearing in the early stages of a relationship, but it can become too much quickly. During the "honeymoon phase", this is totally normal behavior.
However, once your relationship is more or less established, if your partner is overly jealous, that is one of the biggest red flags. If this turns into forcing you to isolate yourself from your other relationships and throwing out accusations about cheating or being interested in others, that's a serious red flag.
This could be for multiple reasons. They could be too insecure and untrusting, they may want more control over you, or they don't want your close friends to help you when things get worse. Either way, this is not a position you want to find yourself in.
Overwhelming From The Start
Most often, abusers come on very strong at the beginning of the relationship, telling you they've "never met anyone like you before", or "it was love at first sight". They do this for control.
Now, this isn't an immediate red flag. Some people are a little insecure, clingy, or maybe not as emotionally developed, and that isn't always harmful, but if this is paired with other warning signs on the list, it is cause for concern.
Blames Others For Everything
An abusive person will accept no personal responsibility for their problems or actions. "Yes, I'm angry, but it's because he…" or "I could have been so much further in my career but my boss has it out for me."
If this becomes a pattern, it's definitely something to keep in mind. Again, some people are just insecure or more egotistical, but never accepting responsibility for their shortcomings or actions is a problem in itself, and will likely lead to an unhealthy relationship, regardless of abuse.
Being "Playfully" Too Rough
A lot of couples play-fight, jokingly insult each other and engage in rough sex. There's nothing wrong with that.
However, noticing a pattern of being too rough or too forceful when engaging in rougher activities is a cause for concern. For example, if you jokingly wrestle and they take it too far and hurt you repeatedly, or don't let go of you when you say stop.
Or, more seriously, if sex starts to feel forced. Pressuring you to have it, being too rough with you when you do, and not easing up when it's called for are definitely serious.
Verbal Abuse
This can be hard to spot if you're insecure and start to believe them, but you should definitely know that hurling insults or degrading you constantly does not belong in a healthy relationship.
Cursing at you, calling you names, playing at your insecurities, and more are all serious red flags and should already be enough cause for you to get out of the relationship. It's called "verbal abuse" for a reason.
History of Abuse
This is where it gets really serious, but also tricky. An abuser is not going to advertise to you about how they hit their last partner, but there may still be some ways to find out. You can do a Google search of their name and information and see if there was ever a police report or anything concerning like it.
Also, you can talk to them about their previous relationships, or think back to times when you already did. Did they say "Oh, but she made me do this" or "He was a jerk the whole time and I hope he's miserable."
Just think about the language that was used about their ex and consider if there was any reason for concern.
Threats
This is the red flag to end all red flags. If they threaten you with violence, the time to get out is yesterday.
Nobody should ever threaten their partner with a violent act, and we all know the difference between "you're going down" said playfully, and an "or else" said in a serious tone.
If you had to question whether or not their tone was serious, then it's not acceptable, and you need to get out now before it is too late. It tells you they are a violent person for even having the thought to say what they said to you in the first place.
Get A Lawyer
If the relationship becomes abusive, or you're worried that it will, you should right away report the abuser and hire a lawyer. Not just for yourself, but to prevent anybody else from suffering the same fate. There are plenty of attorneys who specialize in domestic violence, so don't be afraid to reach out. However, there are some questions to ask first before jumping into it.
Get Help Today
If you're in an abusive relationship, or you think your relationship is going in that direction, then it's time to get the help you need. Talk to your friends and family, your therapist, your religious leader, your doctor, your lawyer, and the police.
It's a shame that you had to go through this at all, but at least you don't have to go through it alone. Check out some other tips on our blog, keep doing your research, and keep yourself safe!
GET THAT STUNNING LOOK AND BE THE PARTY STAR BY COCKTAIL PARTY DRESSES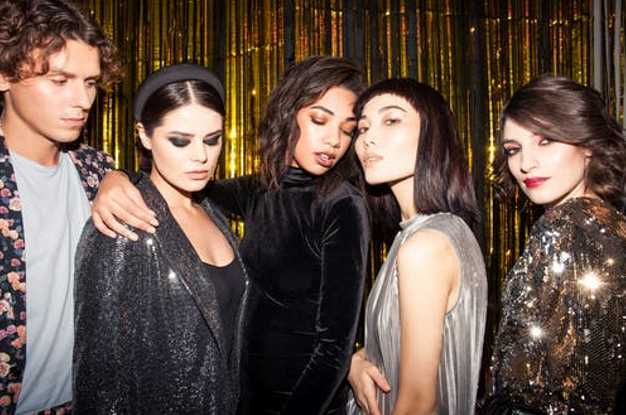 Introduction
Cocktail party dresses are usually common with people of younger ages. This is their usual outfit in their parties especially if it is a very elegant party held outside or in a five star hotel.
Most parties today are wearing cocktail party dresses especially if the party is organized by junior and not the parents. Unlike some parties that are too classic and very formal where teenager are not usually enjoying, cocktail party is more fun, exciting and there will be lots of parlor games.
Suitability of Cocktail Party Dresses
When you will be buying party dresses for a certain occasion, be sure to know what type party it is. There are lots of different outfits for every party that you will be attending so you have to be properly dressed to avoid being left out and being talked about in the event of the night. Cocktail party clothes are usually common with people of younger ages. There are lots of places where you can seek out the best place for a very lovely dress. Some good samples can be read in selected fashion magazines and reading materials. While others can also try going by themselves in most fashion clothing stores and lots of department store nationwide for selecting various types of clothes and dresses for their party needs. The best source of all for obtaining the latest trend in fashion is through the website where there are lots of choices to choose from. There are long and mini evening gowns, formal and semi formal party dresses, and plain and simple dresses. While, colorful and printed styles of designs are also available. Some party dresses would fit only adult women and are not good to see being worn by younger ones. But there are some clothes as well, that would be great to see wearing by teenagers and not proper for the adult ones.
Some Popular Types of Cocktail Party Dresses
Some good samples you may try looking at and you may possibly buy for you cocktail party are elegant organza satin knee length cocktail dress, sleeveless taffeta beading one shoulder short cocktail dress, sleeveless elastic beading one shoulder short cocktail dress, beading sweetheart neck dip lace up women cocktail dress, empire V-neck sleeveless knee length satin lace cocktail dress, sequins V-neck above the knee sexy cocktail dress, chiffon ruffle beaded one shoulder floor length cocktail dress and there are still a lot more styles and designs of party dresses available online. At the moment, you can see that online shopping is the latest trend of shopping your clothes and other items you might possibly need. On the internet almost all items and products are available. You don't have to go out under your roof if you don't feel like going out too. The website is always ready to give all the information and the possibilities of having the products without you exerting too much effort , energy and time as well. You can also try going out with your friends in some selected shopping stalls if you don't like the idea of online shopping and you haven't tested this yet.
5 THINGS TO DO BEFORE GOING TO SLEEP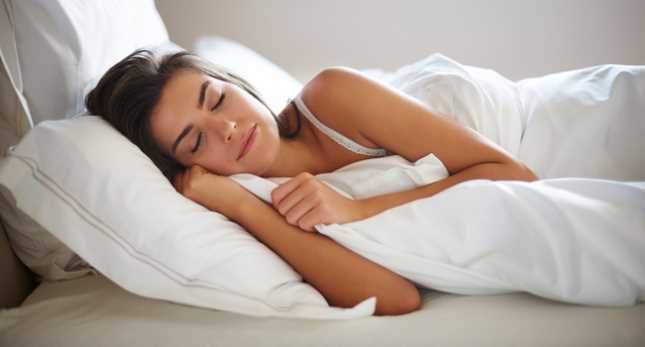 What do you do before going to sleep after a long day of work? Do you only lay down on your bed and use your mobile-phone, scrolling endlessly? If your answer to these questions is YES, then ask yourself one more question.
Do you feel energized and motivated when you wake up the next morning? Probably No! That's because you didn't utilize your previous night in a better way than you could. What we do at night before going to bed reflects on our work on the following day.
Night-time is the time when our body needs to relax. If we spend that time only using our cell-phones or other gadgets, it won't feel productive to perform tasks the next day. Also, It hampers our sleep-pattern.
People who strain their eyes more at night have more chances of having trouble falling asleep. There are many productive things one can do to have a good-night sleep and get prepared for the next day as well. We are listing 5 things you need to do before you go to sleep, to have a better day ahead:-
Perform a Self-care routine
You must have heard about a popular social media hashtag #Selfcare_Sunday. Why only spend Sundays performing those long self-care sessions, when you can take time from each day for the same. Your body needs some pampering every day, said John O. from paper writing service review and dissertation help.
So, Make it a habit to serve its needs. Brush your teeth, wash your face, preferably take a bath, drink a glass of warm water, read a book, and spend some time away from those screens. Try this once and you will feel better about yourself. This is a great way to end your day on a relaxing note after those hectic schedules.
Clean-up your space:- I agree that this may sound a very tedious job to do. After a long day of work, the last thing you would consider doing is cleaning. Here, I am not talking about deep cleaning. Instead, what you can do is simply make-up your bed, keep your things back to their original places, and just some surface-cleaning.
This will not take much of your effort and, it will become easier for you to find things the next day. Also, it is a proven fact that it is easier to have sound sleep in a cleaner environment.
Analyze your day
Before going to bed and getting lost in the dream-world, you should practice this helpful habit. Analyze your day closely. Sit back and relax, and think about the things that happened that you are thankful for and also the things that you could have done better. For instance, you can practice diary-writing.
According to assignment help UK,  this way, you will also be able to declutter those unnecessary thoughts from your mind and go to bed in peace. This habit will help you to introspect and ultimately, add up to your goal towards self-improvement.
Plan your day
Now after you analyze your present day, it is also crucial to have a look upon the upcoming one. If you're not too much into planning, it is always a good idea to plan the things that are expected to be done the following day.
It is an effective time management hack for many. Many people even like to maintain a journal for the same. You can make a To-do list, plan your meals and outfit for the next day or just go through the schedule (if any). This will keep you motivated and enhance your productivity for sure.
Meditate
 We spend a majority part of our day dealing with electronic gadgets or brimming our minds with anxiety and pressure. At night, our brain also demands a little rest. Meditation is a good way to provide that.
Probably, We don't get time to meditate in the morning. So, take out 10-15 minutes every night for meditation before going to sleep. It is a powerful way to deal with stress and anxiety. It also strengthens our immune system, promotes emotional health, and enhances self-awareness. All of this contributes to maintaining a healthier lifestyle.
These above-mentioned habits are quite beneficial if you perform them regularly. All of these are a great way to end your day. They not only prepare your body and mind for the next day but also make you feel relaxed and nurtured at the same time. These habits are helpful for you in the long run. Do try them and feel the difference yourself.
Sleeping pills are also one way to help sleep better although they are not a permanent solution. You should only consider them after consulting a doctor when you're having trouble sleeping.
The Stand-Out Waist Trainers Are More Useful Than You Think
Having a toned figure is the dream of everyone. A midsection trainer acts as a modern-day undergarment, which, if worn by you for several hours, will give an alluring curvy physique. Waist trainers help you elevate your thigh as well as abdomen and make your looks presentable.
These waist trainers come up in various designs that look adorable and appear to make you slimmer. It's a good idea to work on reinforcing your core when you're wearing a waist and thigh trainer plus size for the best results. So, here are some intriguing waist slimming garments by shapellx which you can consider:
Neosweat®workout fitness shorts crop tops to suit.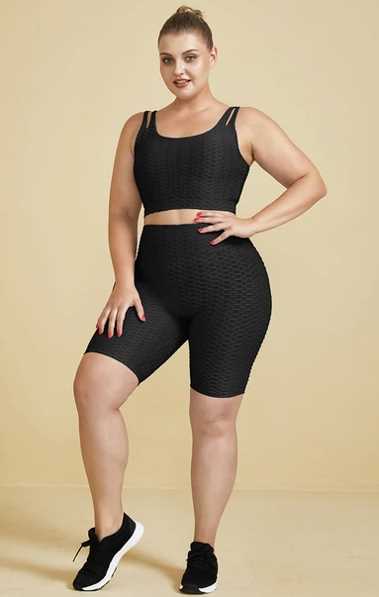 This two-piece body fitness suite is very comfortable to wear. The shorts are put together, with the top having voguish straps in pairs that provide both perfect steadiness of modesty and fashion. It covers your main body parts, such as abdomen, thigh, bust, which helps you sweat. This attractive crop tops suit is made up of an intricately woven pattern that easily absorbs moisture and gives you delightful fitting.
The astounding attribute of having this suit in your wardrobe is as follows: –
The bottom of the suit will give you a slimmer look and give as pretty as a picture shape to your butt.
It also contains an inside pocket so that you can keep your petty stuff.
The color options are also available in this waist and thigh trimmer.
Neosweat®camouflage waist trainer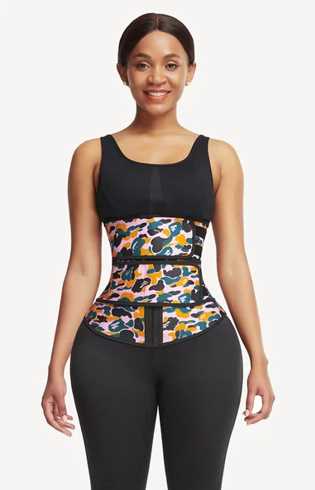 This designer waist trainer will help you in squeezing your abdomen. Working out in this waist trainer is very easy as it gives you a hefty brace to your back, due to which you can easily lift heavyweights, and it also helps you keep your back straight. You can wear it as long as you want, the suit will not bother you at all.
Some phenomenal features about this tummy trainer are as follows: –
The straps of the trainer are solid enough, and also you can adjust the same during working out as per your convenience.
This is the best option of waist training accessories as it is easy to wear because it has tiny loops and flexible hooks.
Neosweat® adjustable sweat belt waist cincher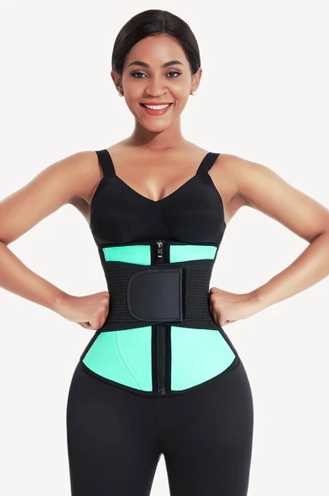 This is one of the most attractive tummy crushers. This sweat belt will help you in reducing your belly stubborn fat while exercising.  This tummy shaper is made up of synthetic rubber, which helps you in sweating faster and also the color is very attractive, one should have this in their wardrobe. This is also available in black color. One of the best attributes about this waist trainer is that you can wear it while exercising, jogging, bouncing, or during household chores. You can wear it very easily. It contains a zip and adjustable belt, which gives you firm tightness.
NeoSweat® Abdominal Binder Lower Waist Support Belt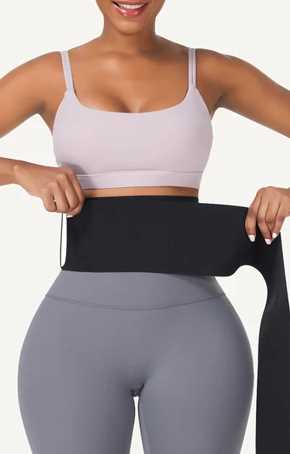 Every Physique, in every shape, is beautiful and praiseworthy of infatuation and appreciation. There's nothing misdeed with setting the target for your torso. But, it's important to know that for blooming and the feasible outcome along with healthy diet and exercise, waist trainers for women are also very useful for getting rapid results that you can shop from shapellx. So, go and check it out best shapewear that suits your requirement.