8 Reasons of Romantic Handwritten Letters Is Timeless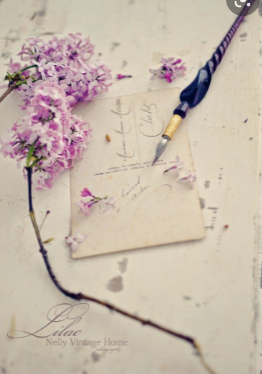 Many cannot imagine life before the Internet. Shopping happened in brick-and-mortar stores many decades back, job hunters scanned newspapers, and people communicated by writing letters.
Do you still remember handwritten letters? You can probably find bunches of these pieces of paper in your grandma's attic tucked away in a shoebox. Handwritten letters are also famous for fueling storylines for romantic movies. Unfortunately, handwritten letters have become less and less common.
But things might change. With the pandemic still raging, there has never been a better time to bring back the tradition of letter writing. People have become more socially distanced and interacting less. Many miss the people they love. Believe it or not, taking the effort to write a handwritten letter using premium stationery supplies provides more benefits than testing your penmanship.
It is a memorable way to get in touch with the people who matter to you.
A handwritten letter is a treasure. If you visit any history museum, there is a big chance that they have letters exhibited. Possessions throughout history turn into dust. But delicate pieces of paper have heirloom value and are protected for generations. Powerful words are worth reading over and over again.
The study says writing letters can improve your mood.
According to research from Kent State University, you can get psychological perks from writing handwritten letters. Researchers suggest making a habit of writing letters of gratitude since it can make you feel happier, more satisfied and ease depressive symptoms. Telling a sympathetic friend how much you appreciate them via a letter helps you feel more grateful, blessed, and see the beauty in your life.
A letter validates the importance of a relationship.
The effort to write a thoughtful note shows how much you cherish a relationship and want to deepen it. It helps strengthen friendships and marriages. It is a terrific gesture for business people to grow loyalty among clients and business partners.
A handwritten letter is classy.
A handwritten letter reminds the recipient they are unique. At the same time, a letter can make the giver pretty special too. Handwritten letters using premium embossed logo stationery supplies are elegant and sophisticated. Moreover, you can set yourself apart as a true lady or gentleman by attaching a stamp to your beautiful words.
Writing letters helps you clear your thoughts to say things that matter.
The mode of texting and email are reactionary. In many cases, you need information, so you reach out. But writing letters is a more deliberate process. You want to give something rather than to receive something. You write a letter because you need to say something rather than get information.
Handwritten letters create a wonderful surprise.
Getting snail mail from friends and relatives is fun and exciting. Opening a letter is like opening a gift. Nowadays, most snail mail people get are piles of bills and junk mail. But you can be the thoughtful one who can rescue your friends from boring modern mail. You can start writing something fun and send it to your loved ones to make their day.
It helps you connect to older friends and relatives in a precious medium.
The current generation might find physical mail to be outdated and trad. But mature generations find handwritten letters to be rich in sentiment. Although your older relatives may be current with technology and adept at texting and email, they will be excited to receive a handwritten letter.
Improve your handwriting via letter writing
Many have spent hours in school practising cursive. But with the widespread use of computers and other gadgets and devices, you hardly ever get the chance to showcase your skills. You can even take the art of handwriting to the next level by taking up calligraphy as a hobby. Or, you may want to have a chance to improve your scribbles.
Sambo Teikover – Revitalizing the Art of Metallic Music with Her Contemporary Style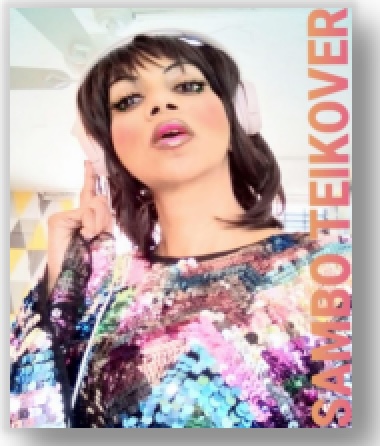 "Metal music is a genre gifted to us by the Gods. Only those of weak minds don't understand it."
−Albert Einstein
Is heavy metal music impacting society? Despite the popularity of this genre and the thrill of attending live concerts, concerns have been raised about its potential adverse effects. While fans' love is crucial for artists' success, some argue that heavy metal music may trigger violent behavior in listeners. Is it true? Let's find out!
Heavy metal music is an excellent source of inspiration as numerous virtuous artists become inspirational and impactful entities through this unique music style. For example, Ronnie James Dio was a pioneer metal singer and a great philanthropist too. Merriam-Webster, the most authoritative English dictionary, defines a metal music artist as:
"A person who does something in a very skillful way."
But is metal music new? Or does it have a deep ancient history? The origin of heavy metal music can be traced back to the mid-1960s when the "Hard Rock" genre emerged towards the end of the "Flower Power" era. This time of intense social expression coincided with the Vietnam War and the eventual collapse of segregation. The youth of that era and many others advocated for peace, love, equality, and an end to social injustices. Influential hard rock bands like The Who, Janis Joplin, The Doors, Jimi Hendrix, The Beatles, and The Rolling Stones created music that reflected their fight against inequalities, inspiring young and progressive individuals to stand up against injustices in their environment. While music has been used to express opposition to the lack of fairness in the world before, hard rock received special attention due to technological advances that enabled new heights in sonic disruption, resulting in louder, bolder, and more forceful music. And the influence of metal music is prevalent even today.
Sambo Teikover is a modern and contemporary music artist taking forward the legacy of heavy metal. Teikover is a unique kind of musical artist as she expresses herself through a distinctive style and theme. Besides metal music, Teikover outshines various genres of music, including pop, rock, and hip-hop.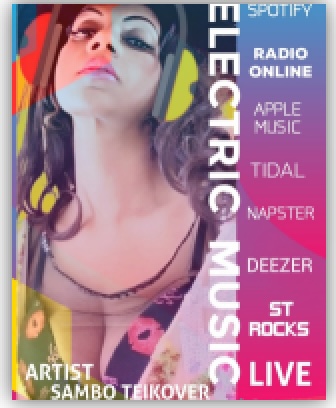 Teikover is an American singer-songwriter, music creator, and film artist best known for her performing capacity in several music styles. Along with her music career, Teikover has proved her skills as a professional dancer and a film actress.
Teikover has an extraordinarily profound and solid online presence. All her songs and albums are available on Spotify, Apple Music, Amazon Music, and KKBOX. Teikover is a versatile artist who manages to hook her audiences on various platforms. Her most famous music album is, Fly up there!, with more than 120,214 listeners on Spotify. It was released in September 2022.
Inspired by veterans and legends like Madonna, Michael Jackson, Guns N' Roses, Scorpions, Whitney Huston, and many more, Teikover has a dramatic yet impactful career. Her journey, passion, and resilience are reasons for her immense popularity. Teikover auditioned several times for her first break. She even enrolled in the School of Music & the Arts (SOMA) to polish her musical skills.
Establishing herself as a dramatic pop artist, Teikover has a diverse and extensive range of songs and albums. Her assorted discography includes Rock Escapade (May 2023), Bad Damn (March 2023), Dangerously Excited (February 2023), Gun Toyboys (June 2022), Beer Party Crime (February 2022), Zrom Man (November 2021), Wild Wild Collared Gangsters (October 2021), Let's Game On (June 2021) and Flirt Style Up (April 2021).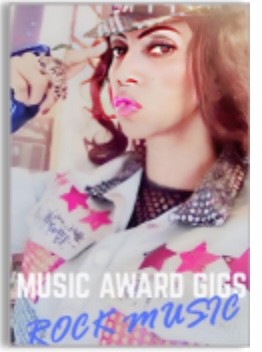 Due to Teikover's eccentric songs, it is impossible to ignore her talent. She was awarded twice for her breakthrough talent by PriceMrCopper Co. In 2021, Teikover was awarded as Superbowl Rock Songwriter in Gold Category and received a Super League Songwriter Award in 2022, again in Gold Category.
Born on November 1, 1993, in Houston, Texas, US, Teikover pursued her passion for music by graduating from George Washington University and later attained her Bachelor's Degree from LASALLE College of the Arts. Teikover further expanded her artistic abilities by attending New York Film Academy to learn filmmaking and dancing. She also graduated from Anupam Kher's Actors Prepare, The School for Actors, to pursue her passion for acting.
In a world of chaos and competition, starting from scratch and making a mark without any help or support is challenging. Sambo Teikover has proved that nothing can stop you if you want to be prominent and successful. Teikover is also a fashionista renowned for her unparallel and incomparable bold fashion statement.
Amplifying User Engagement with Effective Website Design
In the grand theater of the digital world, your website is the star performer. It's your brand's ambassador, an interactive showcase of your ethos, products, and services. In this limitless cosmos of information, how can your website stand out? How can you transform fleeting visits into memorable engagements, temporary curiosity into sustained interest? The answer lies in the art of effective website design. Your website design isn't merely a digital facade; it's a dynamic narrative that, when crafted well, can inspire, influence, and involve your audience like no other. Embark with us as we unravel the secrets of improving user engagement through effective website design, ensuring your website doesn't just exist but thrives in the bustling digital marketplace.
Aesthetic Allure and Visual Impact
Imagine strolling past a shop window, what draws you in? A well-curated display, right? Similarly, your website's design is your virtual display window. A visually appealing design can instantly captivate the audience, making them want to explore more. In this regard, 32Red online casino slots stands out, with its visually stunning design that makes the prospect of playing slot games more exciting. The vibrant color scheme and dynamic graphics, coupled with a smooth user interface, ensure the engagement levels rise as soon as the slots start spinning.
Seamlessness in Navigation
Next in line is ease of navigation. A labyrinth-like website will frustrate users more than it engages. A well-structured site, with clearly marked sections, intuitive layout, and easy accessibility, will ensure your users spend more time exploring, leading to heightened engagement.
Authenticity Breeds Trust
Users need to trust a website before they invest their time in it. A credible website encourages users to interact more, fostering a relationship based on trust. Testimonials, user reviews, and clear policies can significantly boost your website's credibility.
Harnessing the Power of Interactivity
Interactive features can transform passive users into active participants, taking user engagement to new heights. Chatbots, quizzes, sliders, or interactive infographics can add a touch of dynamism, making users feel involved and valued.
Ensuring Mobile Responsiveness
With the digital world shrinking into the palms of our hands, mobile responsiveness is an absolute necessity. A site that adapts seamlessly to any screen size allows users to interact comfortably, ensuring they stay longer on your website.
Prioritizing Speed and Performance
Finally, consider the impact of speed and performance. Just as you wouldn't enjoy a film that keeps buffering, users are likely to abandon a slow-loading website. Ensuring your website is optimized for speed not only enhances user experience but also boosts engagement.
Creating an engaging website is akin to composing a symphony, where each design element must harmoniously contribute to the user's experience. An attractive visual design, seamless navigation, authenticity, interactivity, mobile responsiveness, and fast loading times can all come together to create a website that truly resonates with your audience. And in this era where digital noise is deafening, an engaging website can be your winning score.
Reflecting on Giving Back with Dave T Bolno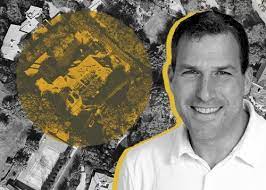 The essence of giving back is the act of contributing to the well-being of others or society, without expecting anything in return. True generosity involves giving freely. When we give without strings attached, it demonstrates our genuine concern for the other person's well-being and our desire to make a positive difference in their life. This creates a deeper sense of connection and trust and can foster a stronger relationship.
There are several reasons why giving back is important:
It can help improve the lives of others.
By giving back, you can help make a positive difference in the lives of those who are less fortunate. Your contributions can help provide access to basic needs like food, shelter, education, and healthcare, and can make a significant impact on the well-being of individuals, families, and communities.
The story of Dave Bolno and Drake, the Canadian rapper who is considered one of the most famous in the entertainment industry nowadays, is a perfect example of how giving back can have a huge impact on the lives of others, less fortunate or not. Dave is more than just Drake's business manager. Because of their good working relationship, Dave gives back to Drake by sharing his expertise and knowledge to the best that he can. To show gratitude, Drake wrote a letter for Dave saying "thank you for pulling my life together for me and putting me in a position where I can now begin to build my empire" for his contributions to Drake's life and career. That happened in 2011 during the launching of Drake's most successful album "Take Care."
It can increase personal fulfillment.
Giving back can be a deeply fulfilling experience, providing a sense of purpose and meaning in life. Helping others can give you a sense of satisfaction, accomplishment, and gratitude, and can help improve your mental and emotional well-being.
It can inspire others.
Your acts of kindness and generosity can inspire others to do the same. By setting an example of giving back, you can motivate others to get involved and make a positive difference in their own communities.
Giving back can take many different forms, and there are countless ways to contribute to the well-being of others and society as a whole. Some common forms of giving back include:
Volunteering time and skills: Volunteering is a popular way to give back, and it can involve a wide range of activities, from working at a soup kitchen or homeless shelter, to tutoring students, to assisting with environmental conservation efforts. Many organizations and nonprofits rely on volunteers to help carry out their missions.
Donating money: Donating money to a charitable cause or nonprofit organization is another common way to give back. This can involve making a one-time donation or setting up a recurring donation to support an ongoing project or program.
Donating goods or services: Giving back can also involve donating goods or services to those in need. This can include donating food to a food bank, providing clothing or household items to a thrift store, or offering pro-bono services to a nonprofit organization.
Advocating for social justice: Giving back can also involve advocating for social justice and equality. This can include raising awareness about issues like poverty, discrimination, or environmental degradation, or advocating for policies that promote fairness and justice for all.
Acts of kindness: Giving back can also take the form of simple acts of kindness, like helping a neighbor in need, volunteering to babysit for a friend, or simply smiling and offering words of encouragement to someone who is struggling.
Giving back is a broad and inclusive concept that encompasses many different forms of contributions. Whatever form it takes, the act of giving back is an essential aspect of creating a better world for all.