6 Steps to Overcome Fear and Anxiety

Fear is a strong feeling that helps us avoid our perceived threat. It allows us to be aware of our actions' consequences and make the right decision. For instance, if there are emergencies, such as being caught in a fire, this feeling helps you create a response to prevent worse scenarios.
While it's one of the positive emotions people possess, extreme fear can cause serious anxiety problems. Plus, restrict and dictate how you should live your life. For this reason, overcoming fear and the anxiety that comes with it is crucial.
There are people and even books to help you conquer fear and anxiety. But no one can help you better than yourself. So in this blog, we'll elaborate on how you can overcome them to help you start living your life to the fullest.
Fear vs. Anxiety: What's the Difference?
Some people find it hard to determine the difference between fear and anxiety. While they feel alike, they actually have significant differences. Fear can lead to anxiety, and anxiety can lead to fear, but they are interrelated.
Fear is an emotion triggered by our stimuli when there's a feeling of danger. If your mind perceives a present threat, your body will automatically act as a fear response. Fear symptoms usually include trembling, rapid heart rate, chills, headaches, or even panic attacks.
On the other hand, anxiety is a result of excessive fear and extreme stress. It's a response to a threat that is unknown or not present. When you have anxiety, you will feel uneasy because of thinking something bad will happen. Sometimes, it can also be a result of more complicated health issues, such as generalised anxiety disorder and more.
Here are some of the common anxiety symptoms:
Rapid heartbeat
Headaches
Chest pain
Excessive sweating
Tension
Overthinking
Difficulty with breathing
Sleeping problems
Nausea
Loss of appetite
Numbness
All the symptoms I discussed won't necessarily be the results of anxiety disorders. But if you can't think of any underlying conditions and experience most of them, it's better to pay attention to your mental health immediately.
Steps to Overcome Your Fear and Anxiety
It's not unusual to experience fear, as everyone has it. But since this emotion can be negative without control, it's essential to do strategies that will help you be brave. Below are the steps you can follow to conquer fear and start a fearless living.
1.     Identify the Cause
You'll never solve a problem without knowing its root. So whatever the cause is, you need to identify it to know what you're against. If you want to evaluate yourself, you can do that to determine what causes your fear and anxiety. But if you can't, you can always consider expert help.
2.     Take a Break
If your fear and anxiety are getting really bad and causing you unwanted results like a panic attack, consider giving yourself some time to breathe. Try to take a break and stay away from the stressful environment that triggers your negative emotions; Just enough time to get yourself together and have a fresh mind to solve your problems.
3.     Face Your Fears
When you feel better and have given yourself the time off you deserve, you'll have to face your fears. Remember, you can take a break, but you can never run away from your problems as they will only get worse. It will be difficult, but the choice is yours. You'll either choose between letting your fear and anxiety constantly ruin your life or be brave and never miss another opportunity to be happy ever again.
4.     Don't Put Too Much Pressure on Yourself.
We all want to live meaningfully. However, you're not perfect, as well as your life, so you shouldn't put too much pressure on yourself and push too hard to live perfectly. Keep in mind that it's okay to make mistakes or not always achieve other people's expectations. As long as you're living with a purpose, you can make your life meaningful.
5.     Stop Carrying the Burden Alone
Always remember that you are not alone. You can always talk to your family, friends, and the people you trust about your problems. Whatever you're going through, you'll find someone who'll understand and be with you in your journey towards conquering your fear and anxiety.
6.     Seek Professional Help
It's completely normal to feel afraid, as fear will always be a part of us we can't keep denying. But if it's too much and you can no longer handle things by yourself, there are professionals and life coaches who can guide you all throughout your journey.
Conclusion
Fears can help us in the most unwanted situations. However, when it comes with anxiety and other negative effects, your fear is no longer a positive thing. It won't stop dictating you until you face it.
If you genuinely want to overcome your fear and anxiety, the right time is RIGHT NOW. Don't let them take so much more than what they have already taken from your life. It's time to start taking action and showing your fear of what you're truly capable of.
Explaining Further: Tests Show Contaminants In The Water At Camp Lejeune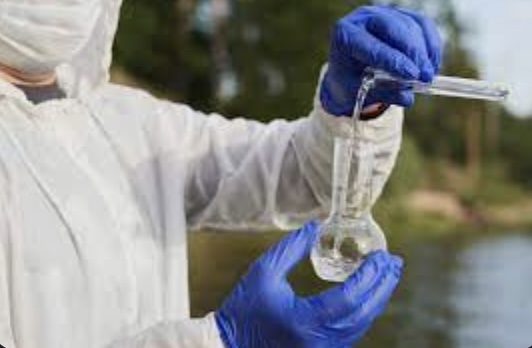 Camp Lejeune water contamination is a case that has been in the news for years. It is a case that involves the contamination of water at Camp Lejeune with toxic chemicals. The water was tested and the contaminants were found. The contamination was in the form of organic solvents, carcinogens, and other chemicals that can cause cancer. It is important to know what is being done to make sure that this never happens again.
What Is The Camp Lejeune Water Contamination Case?
In 1989, the Marine Corps Base was testing the water on the base to make sure it was clean. That test showed that impurities were being found in the water. This testing was done by the base health and medical care department. They found that the water was contaminated with chemicals that can cause cancer. They thought that the contaminants came from a nearby waste treatment plant. It was later discovered that the chemicals were more than likely coming from the chemical weapons storage area.
Where Were The Contaminants Found?
Tests showed contaminants in the water in the form of organic solvents, carcinogens, and other chemicals that can cause cancer. These chemicals have been found in the water supply on the base. The contaminants were found in all of the wells tested on the base. There are over 100 wells that are used for drinking water on the base. These wells were tested for contaminants. The maximum amount of contaminants found in any well was in the 10 to 15 parts per million range. Many of these wells are located on the base.
What Contaminants Were Found In The Water?
The contaminants found in the water were chlorinated solvents, such as trichloroethylene, and vinyl chloride monomer, which is a known carcinogen. There were also several other chemicals found in the water, including carbamates and other industrial solvents. There were also several pesticides and herbicides found in the water supply. Some of these were banned chemicals, such as dieldrin, and chlordane. Other pesticides and herbicides were still legal in 1989, but have since been banned by the EPA. Some of these chemicals are associated with cancer and other health issues.
What Health Conditions Can The Contaminants Cause?
Some of these chemicals have been shown to cause cancer and other health issues. Some of these chemicals are known to cause cancer, others are suspected of causing cancer, and others are not known to cause cancer but can cause other health issues. Some of these chemicals can cause birth defects, neurological problems, and a host of other health issues.
What Is The Eligibility Criteria To File A Lawsuit?
There are a few different types of lawsuits that can be filed against the Marine Corps Base over this contamination case. These lawsuits include:
Personal Injury Lawsuit
Wrongful Death Lawsuit
Wrongful Exposure Lawsuit
How Do I Go About Hiring An Attorney?
If you believe you have been exposed to contaminated water at Camp Lejeune you should contact an attorney immediately. It is important to file a lawsuit against the Marine Corps Base fast as possible because they may try to settle out of court with you before you get a chance to file a lawsuit against them. It is important to hire an attorney quickly so you can get your day in court as soon as possible and get your day in court as soon as possible so you can get your day in court so you can get compensation for your injuries and damages you have suffered because of contaminated water at Camp Lejeune.
What Damages Can I Receive Compensation For?
There are a few different types of damages that can be received in a water contamination lawsuit. These damages include:
Medical Expenses
If you have been exposed to contaminated water at Camp Lejeune and have suffered from any health problems as a result, you may be able to receive medical expenses as part of your compensation. This includes things like doctor bills, hospital bills, and anything else that has been related to your health problems because of the exposure to contaminated water on Camp Lejeune.
Lost Wages
If you have lost time from work because of the exposure to contaminated water on Camp Lejeune, you may be able to receive lost wages as part of your compensation. This includes things like salary, commissions, and overtime pay that you would have earned if you had not been exposed to the contaminated water on Camp Lejeune.
Pain And Suffering
If you have experienced physical or emotional pain as a result of the exposure to contaminated water on Camp Lejeune, you may be able to receive pain and suffering damages as part of your compensation. This includes things like physical injuries, mental anguish, and emotional damage.
If you have been exposed to contaminated water on Camp Lejeune and have suffered from any of the damages mentioned above, you should contact an attorney as soon as possible. An attorney can help you file a lawsuit against the Marine Corps Base and get compensation for your injuries and damages.
5 Incredible Benefits of Doing Yoga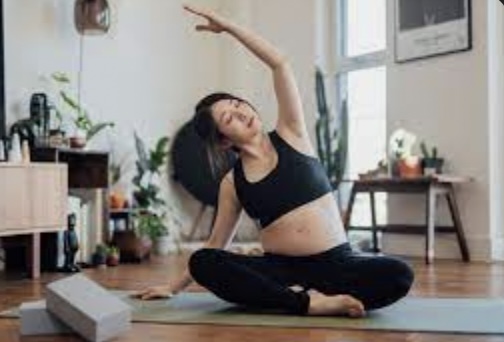 According to figures, the global yoga industry is worth more than $88 billion.
Yoga is one of the latest trends that is sweeping the nation. This ancient spiritual practice has been released through modern science, leaving us all in awe. Yoga allows you to forgive yourself, reduce stress, and leave you with a space of inner peace.
Perhaps you have seen someone effortlessly lift their legs behind their heads or heard stories about how a few yoga studio sessions have improved someone's life.
The benefits of doing yoga cover almost every part of your life and beyond. Today, we share some of yoga's incredible benefits with you.
Master Mind, Body, and Spirit
Yoga is one of the best practices for mastering the mind, body, and spirit. It has many incredible benefits that help to improve overall physical and mental health. Yoga can help strengthen the body, improve muscle tone and flexibility, improve posture, and improve circulation.
On a spiritual level, yoga can foster a deep connection between the mind, body, and soul, allowing us to access a peaceful mental state and create harmony with the universe. It is a compelling way to tune into oneself and achieve balance on all levels.
Overcome Stress
It encompasses physical, psychological, and spiritual practices that work together to help one to relax. By taking deep breaths and focusing on a particular point, yoga helps to keep the mind from wandering. Yoga also increases the body's natural ability to cope with stress and helps to reduce negative emotions.
Improve Physical Health
Practicing yoga regularly can improve your posture, reduce back pain, reduce the risk of developing diabetes, heart disease, and high blood pressure, reduce inflammation and joint swelling, and improve your breathing, energy, and vitality.
For those looking to increase their heart rate, yoga is an effective way to do that. Inversions, like headstands and shoulder stands, help to improve blood circulation and spinal fluid exchange, helping to circulate blood and oxygen through the body.
Not only can it help tone the body, but it can also strengthen and enhance the internal organs and systems. By practicing yoga, you can improve your energy. If you want to experience the benefits of yoga, you need to visit Gravotonics.
Sleep Better
Studies have shown that regular yoga helps promote relaxed, more profound states of sleep. It can also help reduce symptoms of insomnia. This can be attributed to improved body awareness and awareness of breathing.
Practicing breathing exercises (pranayama) is especially helpful in reducing mental stimulation, which can interfere with sleep. A regular yoga practice can help to create lifelong habits for better sleep hygiene, and lead to more restful, restorative sleep.
Unlock Your Inner Power
Yoga provides incredible benefits for unlocking your inner power. It can help bring the body back into balance, boost concentration, and promote relaxation while stimulating mental clarity and creativity. Its combination of physical postures, simple breathing techniques, meditation, and its philosophy of living offers the perfect formula to help you realize your full potential.
Plan Ahead in Doing Yoga
Doing yoga is an ancient practice that offers physical benefits, effectively reduces mental Stress, and enhances emotional well-being. When practiced regularly, yoga can result in overall improved health and improved quality of life.
For more helpful tips, check out the rest of our site today.
Top Benefits of Outsourced Medical Billing vs In-House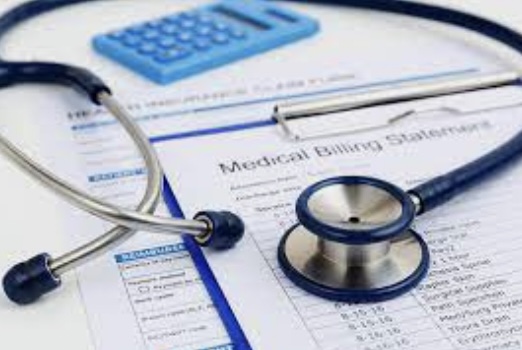 Did you know that 80 percent of medical bills contain errors?
More and more offices are looking toward using an outsourced medical billing strategy. If you use an outsourced medical billing service, you don't have to worry about the normal issues that come with overseeing an in-house billing department.
If you're on the fence about hiring outsourced medical billing vs in-house, this quick guide will help you decide which is better for your practice.
The benefits of outsourcing medical billing services are worth your consideration. Keep reading to find out why an outsourced strategy can benefit you in the long run.
Cost-Effectiveness
Outsourcing is more cost-effective than maintaining an in-house billing department. This is because you only have to pay for the services you need when you need them.
With in-house billing, you have to pay for the salaries, benefits, and overhead costs of keeping a team on staff. It can be a drain on your resources, both in terms of time and money. Training new staff and staying current with billing regulations is costly and time-consuming.
When billing is outsourced, the cost of billing staff, equipment, and office space are eliminated. You'll have access to a team of experts who are dedicated to getting you the reimbursement you deserve. Additionally, many billing companies offer discounts for services rendered, which can save healthcare practices money.
Improve Your Cash Flow
Perhaps the most important benefit is that it can help improve your cash flow. When you outsource your billing, you can be sure that your claims will be filed in a timely and accurate manner. This can help you get paid sooner and avoid costly delays in payment.
In addition, they will work with your insurance companies to ensure that you are getting the maximum reimbursement possible. This can help increase your overall revenue and help improve your cash flow.
Overall, there are many benefits to outsourcing medical billing. If you want to get more on medical billing, then outsourcing it may be the right solution for you.
Tailored Solutions
One of the main benefits of outsourcing your medical billing is that you can create a tailored solution for your specific needs. By working with a medical billing company, you can design a package of services that meets the unique needs of your practice. This allows you to get the most out of your medical billing dollar and ensures that you have the coverage you need.
In addition, they have the latest technology and software to keep up with the ever-changing insurance landscape. This means that you can be confident that your claims will be processed quickly and accurately.
Finally, you can free up your own time to focus on other aspects of your practice. You won't have to worry about managing a billing staff or dealing with billing issues. This can allow you to focus on providing the best possible care for your patients.
Outsourced Medical Billing Is Worth the Investment
Outsourcing medical billing has many advantages over keeping it in-house. It can save the practice time and money and allow the staff to focus on patient care. It can also provide peace of mind, knowing that the billing is being handled by experts.
When choosing a service, be sure to consider the size and complexity of your practice, as well as your specific needs. A reputable company can provide significant advantages over in-house billing and can help you improve your bottom line.
Looking for help with your business? Check out some of the other content on this blog.