6 Simple Guidelines for Optimizing Any Narrow Garage Space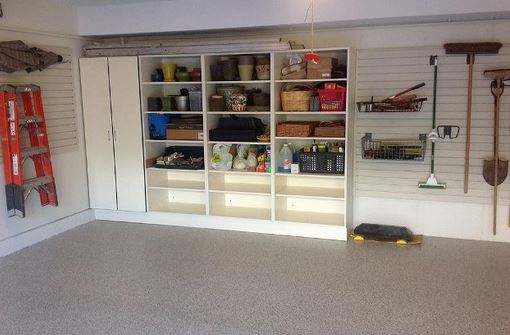 As homeowners, we know that you can relate to insufficient storage space in your home or apartment. Nowadays, storage space is one of the important factors in buying or renting out a home. And one room in particular that homeowners, especially car owners, pay attention to is the garage.
A garage is a room or building that may be attached or separated from a home used to house vehicles and store miscellaneous commodities. Many homeowners bombard this room with many things, making it satiated which causes hazards and property damages if not treated properly.  Hence in this article, we will be focusing on guidelines in optimizing your garage space while keeping it safe for the family.
1. Mount and Hang Select Items
Many people today are switching to a more active lifestyle which is very beneficial not only to them but also to the environment. One piece of equipment that is popular in this type of lifestyle is a bike. Bikes are light, easy to maintain, and practical, comparing it to motor-powered vehicles but homeowners still encounter problems when it comes to storing them.
A simple solution is for this equipment to be mounted or hanged. With a simple hook and screws, you can install an indoor bike rack on your wall with ease and provide you easy access to it. Mounting and hanging can also be employed for tools and objects you regularly used in your houses such as hammers and saws. Before installing any hooks and screws, always check if the wall you are installing can support their weight and if the wall material is suitable to be mounted.
2. Install Vertical Shelves
It is no surprise that we have many things and equipment stored in our garages and sometimes, we are tired of finding more room for our belongings. One solution for this kind of situation is the installation of vertical shelves. We can take advantage of the little spaces left and use them to their fullest potential.
Vertical shelves may seem huge but if you pick the right one, it would be a lifesaver. With the vertical shelves' use of vertical space, it would be a perfect addition to one's garage. Depending also on what type of material your shelves are made of, it can carry heavy commodities. These shelves are very advantageous when you have a lot of heavy tools and objects at home.
3. Utilizing Ceiling Space
We mentioned earlier, the vertical space available in our garage, but did it ever cross your mind using the ceiling space? Using ceiling space may seem impossible and humorous but with the right mindset and materials, it can be doable. You can store your things that are not frequently used but still needed just like your holiday decorations or seasonal equipment. You can also store your family heirlooms that still hold value to your family.
4. Have a Floor Plan
Having a floor plan may seem unnecessary when it comes to a garage space but contrary to that belief, it is essential when building, renovating, or choosing a garage for your family or yourself. Having a floor plan can help you in making decisions in the house. Decisions such as buying a car, installation of storage equipment, choice of tools and equipment, and more. One important aspect of having a floor plan is the allocation of space for your things and vehicles.
5. Group and Label Items
To maximize the efficiency and space of the garage, it would be best to group the items stored in it. Grouping them would not only help you locate items of certain categories but also keep them nice and tidy.  The same goes for labeling. Labeling each item may be unproductive but when it comes to labeling grouped items in the garage, it would be perfect.
6. Keep Track of Your Maintenance
One of the most important parts of optimizing your garage space is monitoring and maintenance. Let us say that you are satisfied with your garage room but as time went by, your garage room became crowded and crammed. This scenario can lead to hazardous situations that can lead to property damage and injuries to the family.
Through monitoring and maintenance, we can keep this scenario from happening through monitoring and maintenance. Monitoring your garage while maintaining the materials or storage equipment in your room can help you prevent most accidents within the room. It could also help you monitor the satiety level of the room to keep it from being full.
Conclusion
Always remember that not all the said guidelines may be applicable in your situation. It will always be dependent on you and on how to apply this information. If you are unsure do not hesitate to look for more storage options and ideas on Storables.com! Stay simple, creative, and never forget to have fun recreating space.
Various Methods for Keeping Your Waifu Pillow Looking New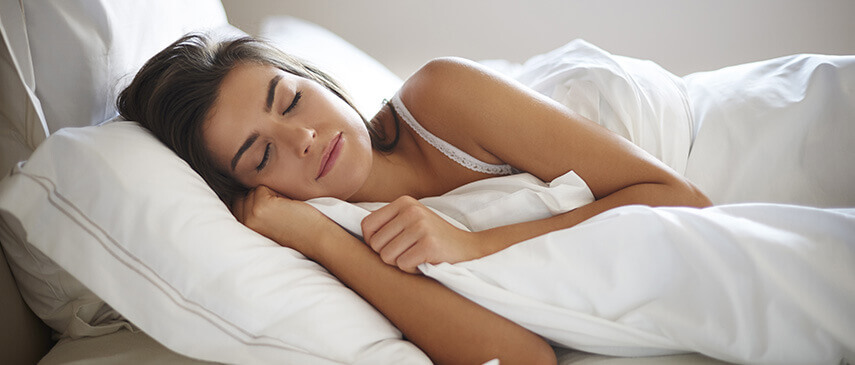 Because of the price and collecting nature of a waifu pillow purchase from Sakume, you'll need to take some steps to ensure it doesn't get destroyed.
Wash yourself on a regular basis – If you don't wash yourself, body oils, grime, and odors will be pushed into your pillowcase while you sleep.

Keep her safe from your pets — if a pet sinks their teeth or claws into your dakimakura, it will have turned into a very pricey chew toy!

Keep your nails cut — long or jagged nails can snag delicate fabrics and cause them to tear.

Avoid direct sunshine — Fading can be caused by too much direct sunlight. Direct sunlight can be avoided by using drapes in your bedroom or hiding your waifu pillow under your blanket during the day, unless you're one of those individuals who promotes their waifu pillow around the town.

Wash your waifu pillow on a frequent basis – You do this to keep the daki cover clean, but even if you wash yourself on a regular basis, the pillowcase will still hold oils and grime that might stain the cover, so it's necessary to be proactive about cleaning.

Wash the inside pillow – Washing your pillows at least twice a year is advised.
How to Take Care of a Waifu Pillow
Maintaining a regular washing routine is one of the most crucial (and frequently overlooked) strategies to keep your waifu pillow in peak condition. As previously said, this not only prevents the pillow from smelling dirty, but it also prevents oils and grime from your body from permanently staining a waifu pillow if not cleaned on a regular basis.
In an ideal world, you should hand wash your waifu pillow every couple of weeks and hang it to dry indoors. However, for many people, such a time-consuming activity is not practical. Thankfully, machine cleaning is an option, though you must follow some very specific instructions.
How to Wash a Waifu Pillow in Basic Steps
Remove the waifu cover from the pillow with care.

Use bleach-free soap in the washing machine.

Set the washer to delicate (hand wash) and the coldest water temperature setting.

Remove your waifu pillow as soon as you've finished washing it. Now wring out all of the excess water, being careful not to stretch out your dakimakura.

Do not use a dryer to dry the cover. Also, stay away from direct sunshine and places with a lot of dampness, like the restroom.

Use a soft toothbrush and bleach-free soap to gently massage off stubborn spots.
Ordering an anime waifu body pillow from Sakume is the quickest and most simple method to get one. There are a variety of options accessible to you, with prices ranging from 34 to 100 dollars. So, Sakume is the place to go if you're looking for waifu body pillows. 
So, contact us right now or visit our online store Sakume to order your high quality waifu pillow in reasonable price.
Know How You Can Make The Most Out Of Your Small Office Space!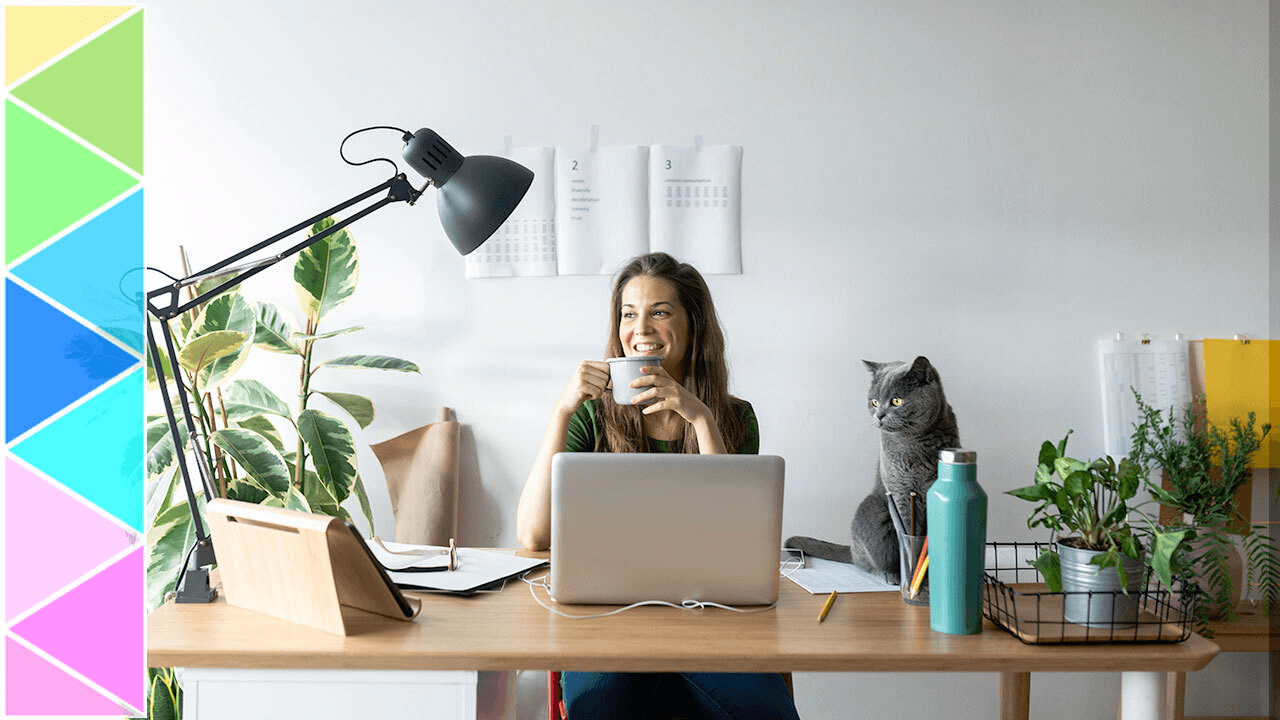 If you're stuck in a 10-6 job at your cubicle in the office, you may as well definitely want to make all of the space as much as possible. Renovate the limited square footage you've got as your workspace in your company and proudly be a part of the open office trend that has been really popular. Smart, innovative, and efficient management of space has always been something to look for when you've got a little space, and hence the need for implementation of various ideas regarding open floor plans to increase productivity as well as the satisfaction of the workers. You don't even exactly have to go out of your way to become a minimalist in order to make efficient use of your office workspace, and here's how you can do it.
1. Prepare Cubicles:
You can always decrease your number of separated offices which will eventually open up a lot of room when you're sharing desks and tables and setting them in a number of space-saver ways with any configuration of your liking which ultimately gives you more room to work with. Also, you can always opt for the usage of desks and tables on wheels while they can be reconfigured easily enough resulting in a contribution to a better work environment collaboratively. You can go for Hot-desking which is basically a growing concept that fits well in offices with little workspaces where you don't keep a set desk in your office. Small differentiated privacy pods for smoking or Phone Calls can be arranged too if you can save up space for that in order to give your employees little breaks for renewal of focus and attention in the office works.
2. Renting instead of buying:
Practicing a little minimalism in your open space office can never hurt if done efficiently and has also become an ingrown trend in homes and offices all around the globe. The idea of having less but right furniture saves you cost at one end and also opens up a lot of space because of the lack of unnecessary decorative items. Another useful solution is to consider renting furniture rather than jamming up your workspace with items that are not used on a daily basis. You can always go for furniture for rent in Bangalore and in all major metropolitan cities as well. You can choose a mattress on rent for one week and change it or send it to the laundry over a certain period of time as you wish to prevent the decor from looking pale and monotonous. Renting becomes really useful for cutting off expenses not only in balance but also for lesser taxes payable for it.
3. Go paperless:
Another growing and useful idea for saving space in small office units is to go paperless because believe it or not, paper files and documents take a lot of space in the office, even when not in use. Records and old files always have a way of cramming up the useful space you need in the office, making your daily work more complicated. Going digital is a way to save space as well as nature. Cutting wastage in the form of litter paper is a smart way to keep your office spacious and neat, giving your employees the environment they require to work in.
How to Keep Carpet Clean- 6 Easy Ways You Must know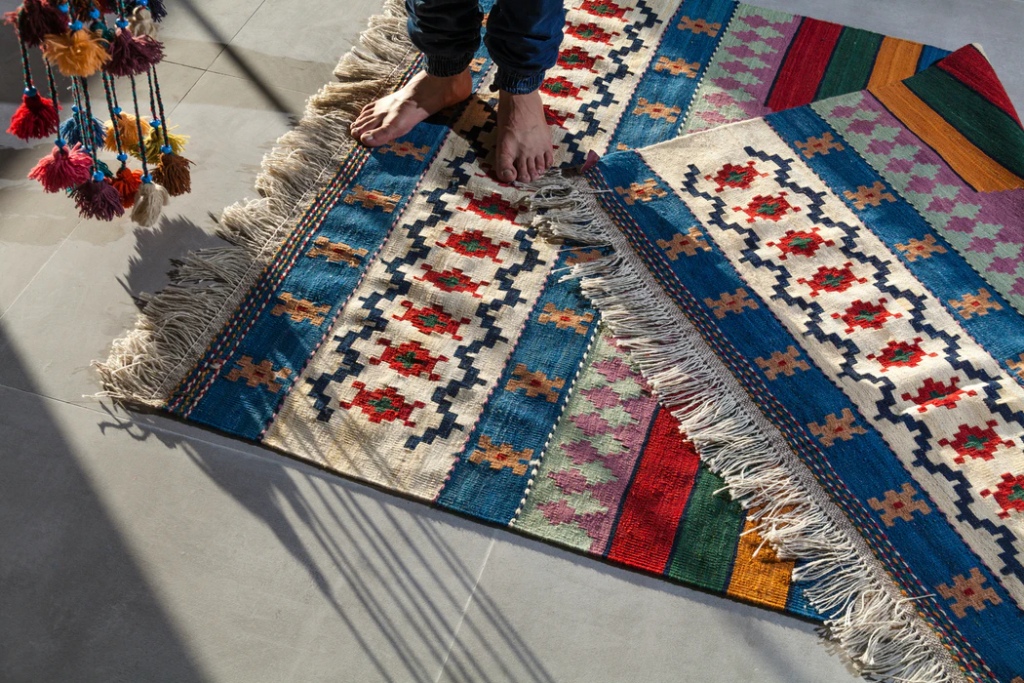 The home Décor and interiors of the house are as important as the outside. It is always pleasant to walk inside a room that gives out a positive vibe rather than a negative one. This can only be achieved by strategically placing various household elements and color coordinating the walls. As for floors, there are various ways but among them, usage of carpets and its various forms are the most popular ones.
Due to the carpets and their variants being a wide spectrum, cleaning and maintaining them is one key feature that people choosing carpets must keep in mind. These carpet installations are generally a hefty investment and thus, keeping them well maintained and clean is important. There are various ways people must know about how to keep carpet clean and well maintained which is very important. This article will let you know the basic things about keeping carpet clean.
However, mistakes and accidents are bound to happen despite precautions, and the carpet might be exposed to spills. In addition, failure to quick action increases the chance these spills can develop into stains, leaving an ugly mark.
Types of Carpet Stains
Carpets enable in covering one of the biggest places in cases of decorating a room. However, it is, for the same reason, exposed to be soiled or stained due to various reasons. While certain stains can be cleaned by the simple application of water, others make it difficult to take off a stain. The various types of stains are defined as follows:
Stains from Cold Beverages: Stains that occur on the spilling of beverages containing artificial or natural dye.
Pet Stains: Various pet owners experience stains from dropping or urine of their pet which can cause a headache while removing.
Coffee Stains: Coffee rings or stains due to casually leaving a coffee cup on the carpet or even spilling coffee on it and leaving a stain. Due to its raw nature, these stains are the hardest while removing stains from carpet.
Blood Stains: Bloodstains on the carpet are never a nice thing for the sight. However, blood stains can be difficult to remove at times it quickly thickens upon contact with air, making the stain even stiffer.
Ink Stains: Stains caused due to tumbling or spilling ink on the carpets are deep and hard to remove. However, home remedies do provide a solution at times, but professionals deal with this type much faster, leading to high expenditure.
6 Ways to Keep the Carpet Clean
However, carpet cleaning and maintenance can be a spike in the expenses, but proper planning and some precautionary measure always bring it down. Various reasons might lead to an untidy and poorly maintained carpet. The 6 ways on how to keep the carpet clean would shed some light on the various steps that can be taken.
Restricting Dirt and Grime
The best way to keep the carpets clean is to restrict the amount of dirt and grime on the carpet area. This can be attained by using Doormats. Using them both indoor as well as outdoor purposes and encouraging the people to wipe their shoes on them are the various ways this can be implemented.
Ditch wearing shoes indoors
Ditching the tradition of wearing shoes inside can be another option, along with doormats. Shoes are the carrier of any form of dust or grime and stain on the carpet. Encouraging people to remove shoes before entering the carpet area is the primary way this can be implemented.
Something as simple as regularly vacuuming or cleaning the carpet area can be the most efficient way on how to keep the carpet clean. The process of regularly vacuuming has a positive effect on the air around the carpet area as well as its outlook. Once a week should be the average time cleaning by vacuum should be done. However, it can be increased in high-traffic areas or pet zones.
Air filters play a key role in maintaining a carpet. These filters clear out dust from the air and thus, decreasing the amount of it falling on the carpet. Unfortunately, these filters lose their strength with time and are thus advised to be changed every 90 days. This time, however, decreases if there is any sort of pet in the house by 30 days.
Treating Stains as soon as possible
No matter how much we take precautions, there is always a chance or possibility of an accident. Spills can occur on the carpet area, but proper steps in lesser time can prevent them from staining the carpet or rug. However, after treating the spill, the application of solutions on the affected area can treat the stain in the best way. In higher traffic or pet areas, extra precautionary methods are the way on how to keep your carpet clean.
The process of maintaining a carpet can be done domestically, but for efficient cleaning, there is a need for some professional help. Vacuuming and treating stains are important, but professional help can get deep into the carpet. These would be unavailable if done via home remedies. However, it is a slight pinch in the pocket but is advised once a year.
Maintaining home décor and interiors is as important as installing them. However, these above methods or steps provide us with various insights on tackling various problems while cleaning the carpets. These points also provide valuable information on how to keep your carpet clean via professional and DIY means.