6 Reasons to Give the Gift of Custom Jewelry This Year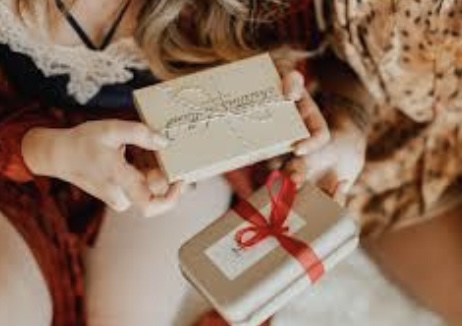 The market for jewelry is on the rise and is anticipated to surpass $518 billion by 2030. In any type of economy, the demand for jewelry is always high because it's not just a purchase that you make, it's an investment.
If you are looking for a gift to give this year, then jewelry should also be number one on your list.
Found out all the benefits of giving custom jewelry to the special people in your life below.
Shows How Deeply You Care
Gift giving for anyone causes stress because you never know how the other person will react to it. You may question if the person needs it, already has it, or even has an interest in it. That is because gifts are more than objects; they are a representation of how you feel about the receiver of the gift.
You don't give just anyone jewelry. For one reason, a high-quality piece of jewelry is expensive and costs more than you would spend on a person like a co-worker. So, when someone receives jewelry, they know that you truly care for them.
Buying jewelry means you went out of your way to think about which type of jewelry this person would like. It also means you decided to spend more than what was expected of you. And choosing custom jewelry that was made just for that person is even more considerate.
For example, you could add personal touches like their birthstone or an engraved message to show you're thinking of them. Click for more ways that jewelry can be customized.
Appreciates with Time
The best jewelry contains some of the most valuable natural resources like gold, silver, and gemstones. These minerals make jewelry priceless since they become increasingly rare over time.
Once you gift someone a piece of jewelry, it becomes part of them because they can pass it on to their children and grandchildren. So, the monetary value isn't the only thing that appreciates. The sentimental value of a ring, bracelet, necklace, or earrings increases with each new generation. It becomes part of your family's story.
The durability of jewelry is also an asset that maintains its beauty for years to come.
Incorporate and Complement Old Pieces of Jewelry
Another benefit when you buy jewelry is that it doesn't have to be new necessarily. Refurbish your loved one's favorite piece by getting it cleaned, fixed, or upgraded. You can add extra charms to a bracelet or buy a new chain for a prized locket. This will bring old jewelry to life again without sacrificing nostalgia.
Some jewelry could also complement existing pieces. For example, find a matching diamond necklace to go with their stud earrings to make it a complete set. Be sure to take the old piece to the jeweler to match the material and style of the two pieces. Then present both of them at the same time to show how much you thought about the person's cherished possessions.
Fits Anyone's Style
Trying to find gift ideas that work well with your loved one's personality can be difficult. That is why custom jewelry makes a perfect gift for anyone.
There are so many styles, colors, shapes, and metals to choose, from luxurious and formal pearl necklaces to eccentric and casual dangling earrings. You can find a piece of jewelry that fits all styles. All you have to do is imagine the jewelry on the person to see if it matches their clothing preference.
Never shop for jewelry solely based on how expensive it is. While quality still matters, not everyone prefers expensive jewelry. Instead, keep a budget in mind while looking but always think about the person rather than the price tag.
It Only Works as a Gift
When you give jewelry, you are allowing that person to own something that they would never have bought themselves. When is the last time that you browsed diamond earrings for yourself? The answer is probably never unless you are a millionaire with excess money to spare.
Most jewelry is reserved for gift-giving because it is special. Each piece of jewelry is one of a kind, just like the person you are buying it for. Therefore, there is hardly any chance of you buying something that they already own.
Since certain jewelry is only ever gifted, you are giving your loved one something extra: the thought that they have someone who loves them in their life.
Surprise Your Loved Ones
While most people love getting jewelry, they also almost never expect to receive it. And, even when your loved one might anticipate getting jewelry, for example on an anniversary, they will never know what type of jewelry is in that box.
Jewelry is always a pleasant surprise, especially when it is customized perfectly. Never buy generic jewelry because it was on sale or because you feel that anyone would like it. Jewelry is special because it is unique and customizable. So, always keep the surprise by purchasing pieces that exceed their expectations.
You can also increase the surprise by wrapping the jewelry in a large unmarked box since a small jewelry box is a giveaway. However, even a jewelry box keeps the contents hidden since jewelry is so versatile.
Deciding on Custom Jewelry as a Gift
If you are unsure of what to give your loved ones this year then deciding on custom jewelry will help. There is a piece out there for everyone and it is sure to make anyone happy.
Need more gift ideas? Check out our Lifestyle section for more suggestions.
Ball Gown Wedding Dresses: How to Choose the Perfect One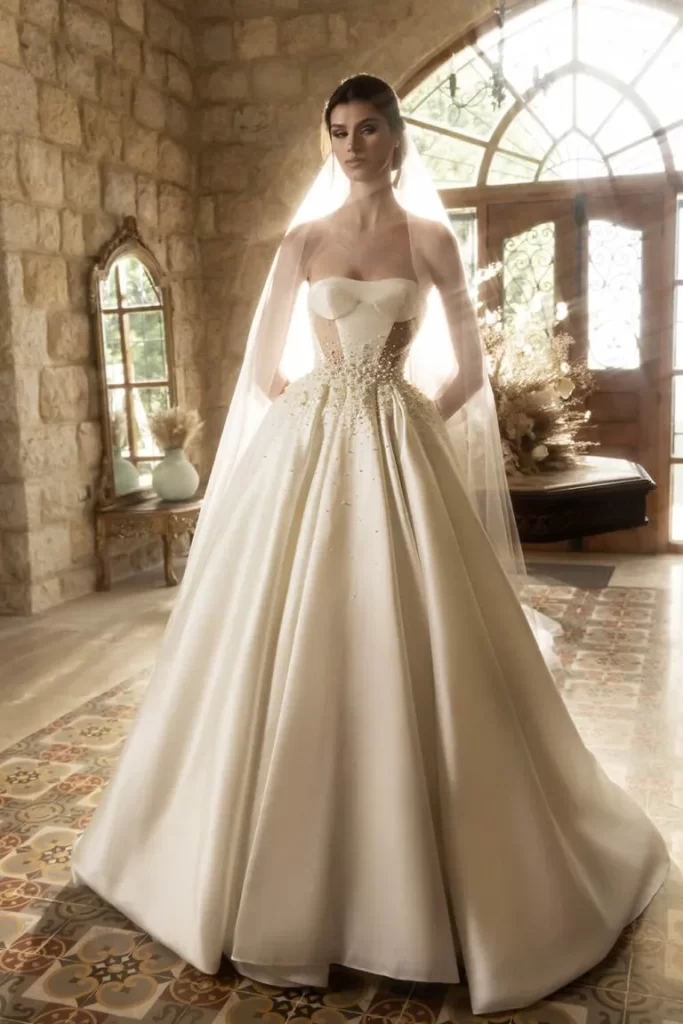 When it comes to bridal fashion, ball gown wedding dresses are a timeless and enchanting choice. Their voluminous skirts and fitted bodices create a fairy tale-like silhouette that makes any bride feel like a princess. If you're considering a ball gown for your special day, this article will guide you through the process of choosing the perfect one, with a special mention of the esteemed brand, Yedyna.
Consider Your Body Shape
When selecting a ball gown wedding dress, it's essential to consider your body shape. Different ball gown styles can flatter different figures. For example, if you have a pear-shaped body, you might opt for a gown that cinches at the waist and has a fuller skirt to balance your proportions. On the other hand, if you have an hourglass figure, a ball gown with a fitted bodice and a slightly flared skirt will accentuate your curves beautifully.
Think About Your Wedding Theme and Venue
Your wedding theme and venue play a significant role in choosing the right ball gown. If you're having a traditional and formal wedding, a classic ball gown with ornate details and a long train may be a perfect fit. For a destination or outdoor wedding, you might want to consider a ball gown with lighter fabrics and a shorter train for easier movement. Take into account the overall ambiance and aesthetics you envision for your big day.
Explore Different Necklines and Sleeves
Ball gown wedding dresses offer a wide range of neckline and sleeve options to suit different preferences and styles. From strapless and sweetheart necklines to off-the-shoulder, illusion, or long sleeves, there are endless possibilities. Consider what feels comfortable and flattering for you, and select a neckline and sleeve style that complements your body shape and enhances your natural beauty.
Pay Attention to Fabrics and Embellishments
The choice of fabric and embellishments can greatly impact the overall look and feel of your ball gown. Fabrics such as satin, tulle, organza, or lace are commonly used for ball gowns, each providing a different effect. If you prefer a classic and luxurious look, satin might be the ideal choice. For a dreamy and ethereal feel, tulle or organza can create a stunning effect. Embellishments like beading, embroidery, or lace appliqués can add an extra touch of elegance and individuality to your gown.
Yedyna: Exquisite Ball Gowns for Your Fairy Tale Moment
Yedyna https://yedyna.com/, a renowned brand in the bridal industry, offers an exquisite collection of ball gown wedding dresses. With their exceptional craftsmanship and attention to detail, Yedyna gowns are designed to make every bride feel like royalty on her special day. Each dress is meticulously created to ensure a perfect fit and a stunning silhouette. Yedyna's ball gowns feature luxurious fabrics, exquisite embellishments, and timeless designs that capture the essence of romance and enchantment.
Trust Your Instincts and Embrace Your Dream Look
Ultimately, choosing a ball gown wedding dress is a personal and emotional decision. Trust your instincts and go for the dress that makes you feel like the most beautiful version of yourself. It's your special day, and your gown should reflect your unique style and personality. Embrace the enchantment of a ball gown, let your dreams come true, and create cherished memories that will last a lifetime.
In conclusion, choosing a ball gown wedding dress involves considering your body shape, wedding theme, and personal style. With brands like Yedyna https://yedyna.com/ball-gown-wedding-dresses offering exquisite ball gown designs, you have a world of possibilities at your fingertips. Take the time to try on different styles, explore various fabrics and embellishments, and trust your instincts to find the perfect.
Men's T-Shirt Style Ideas That Are Interesting For Casual Outings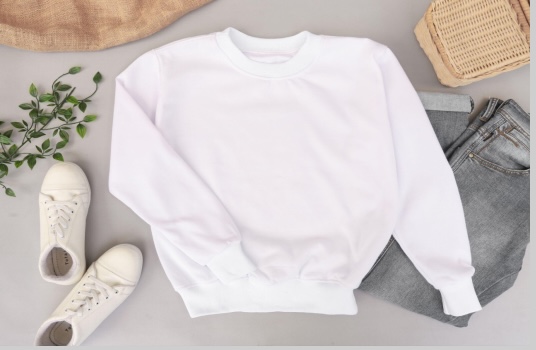 Casual t shirts for men are one of the finest and most popular clothes that every male wants to keep in their wardrobe collection. Although the word 'casual' is definitely related to t-shirts, as an individual, you are not allowed to take them lightly.
These casual t shirts for men are the perfect clothing option for sudden plans, quick dates, instant meet-ups, night outs, etc. This type of clothing provides a level of comfort and versatility that no other clothing can offer, and more importantly, it can be paired up with multiple types of jeans, trousers, etc. In this article, we will check out different style ideas of t shirts for men and what kind of styles can be perfect for different occasions.
A great casual t-shirt may create a significant statement for companies, sports teams, bands, and bachelorette parties.
Different T-shirt style ideas for men
Here are some of the best style guides for t-shirts men with a detailed description of what kind of pair would be best and give you a perfect casual look:
Go for the classic t shirts for men
When it comes to selecting something classic in the fashion world, it always beats the norm. The popularity and attractiveness of classic t shirts for men always remain the same (no matter the year or time). If you have any kind of doubt about the same, you can always wear one and ask one of your friends how you are looking, and you will get your answer.
Moreover, there are several different ways you can take your style one step ahead and bring out the best in you. Let us check out some of them below:
If you want to look clean and clear, then combine a white T-shirt and black jeans along with white sneakers. If you have a rough beard, groom it up a little bit, and if you have a metal bracelet, then wear it as well.
Another way you can go classic is to wear a white T-shirt along with tan chinos. As for your shoe, select a comfortable loafer, and to give your look a final touch, you can add a straw hat (if possible).
Another popular classic t-shirt combination comes with distressed jeans and a faded t-shirt. You can also use suede shoes along with a chain to up your game.
Smart T-shirts for casual styling
Casual t-shirts provide the versatility as well as the elegance everyone is looking for, and if you are looking forward to making a statement despite the venue or occasion, then casual t-shirts will be your wardrobe choice. However, even though you have a lot of t-shirts, you wouldn't want to bombard yourself and other people with the same style, which is why you need to know about different and trending styles. Let us check out some of them:
If you are wearing a light T-shirt, then pair it with white sneakers and folded chinos. To add something extra to your attire, you can use sunglasses.
For a casual look, you can combine a classic T-shirt with ripped jeans, and it will be good to go for date night, shopping, or any other kind of outing.
Tee with denim
Another fashionable choice for casual tshirts men is to pair them up with different types of jeans or denim. Although the quality products can be a little bit expensive, they are nevertheless worth a try. Casual t-shirts are light in nature, and when they are paired with heavy denim, they can create a perfect combination.
If you already have the set in your closet, then start using it today because it has the potential to literally transform your looks and fashion statement. If you are searching for new ways to make a style statement, then remember to follow the suggestions given below:
If you are gifted with a muscular physique, then try using torn jeans with a plain colored t-shirt as well as a Converse. If possible, use a chain in the neck to elevate your style.
In case you want to go for the bad boy look, then it is important to wear a combination of a long T-shirt and faded jeans. Use canvas sneakers with a baseball cap to finish things up.
Another popular combination for casual wear is a pair of jeans along with a checked shirt over a simple t-shirt which will give you a refined look. In this case, don't use any ripped or cropped clothing.
Final words
Although oftentimes we end up purchasing a lot of t shirts for men just because we are getting a good deal, we need to put equal emphasis on our fashion statement and style. You can have all the good t-shirts in the world, but if you do not have the eye for color combination and matching, then it is all for naught.
You can also opt for trendy casual t-shirts to retain your style sense as well as stay ahead of the crowd. Nevertheless, whatever casual style t-shirt you are wearing, focus on what will be the perfect choice for you.
How to Choose the Right Sportswear?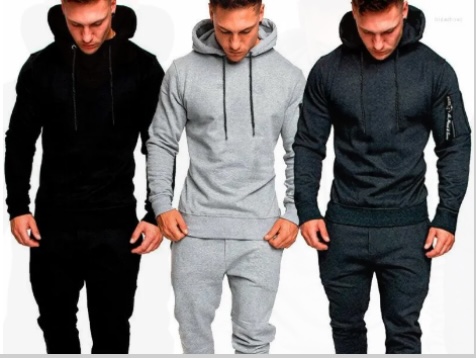 Sportswear is an essential part of any athlete's wardrobe. Choosing the right sportswear can make a significant difference in performance, comfort, and overall experience while participating in physical activity. However, with so many options available, it can be overwhelming to determine which sportswear is the right fit for you. In this article, we will guide you through the process of choosing the right sportswear.
8 Factors to Consider for Choosing Sportswear
Consider the Activity
The first step in choosing the right sportswear is to consider the activity you will be doing. Different sports require different types of clothing, so it's important to choose sportswear that is designed for the specific activity. For example, running requires lightweight, breathable clothing that allows for freedom of movement, while contact sports like football or basketball require clothing with more padding and support.
Material
The material of the sportswear is also an important consideration. Breathable, moisture-wicking fabrics like polyester or spandex are ideal for activities that involve sweating, as they help to keep the body cool and dry. Natural materials like cotton are comfortable but may retain moisture and become heavy during activity. Consider the environment you will be in and choose materials that are appropriate for the conditions.
Fit
The fit of your sportswear is crucial to your performance and comfort. Attire that is overly snug can limit mobility, whereas clothing that is excessively baggy can cause discomfort and diversion. The right fit should allow for a full range of motion without feeling constrictive. It's also important to consider the length of the clothing, as long sleeves or pants may become cumbersome during certain activities.
Comfort
Comfort is a key consideration when choosing sportswear. You want to feel comfortable and supported throughout your activity, without any distracting discomfort. Pay attention to features like seams, tags, and closures that can rub or irritate the skin. Look for sportswear with features like flatlock seams and tagless labels that are designed to minimize discomfort.
Durability
Sportswear is subjected to a lot of wear and tear, so durability is an important consideration. Look for sportswear made with high-quality materials that can withstand frequent washing and intense activity. Reinforced stitching and strong zippers are also indicators of durability. Investing in high-quality sportswear may cost more upfront, but it can save you money in the long run by lasting longer and performing better.
Style
While performance and comfort are key considerations, style is also important for many athletes. Feeling good about your appearance can boost confidence and motivation. Many sportswear brands offer a variety of styles and colors to suit different tastes from plain sweat suits bulk to high-end customized ones. However, it's important to prioritize function over fashion when choosing sportswear.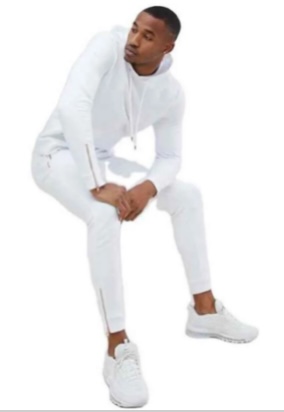 Brand
Consider the brand when choosing sportswear. Established brands with a history of producing high-quality sportswear are a safe bet, but newer brands may offer innovative designs and technologies. Research the brand's reputation, read reviews, and ask other athletes for recommendations to help you make an informed decision.
Budget
Finally, consider your budget when choosing sportswear because it helps you to narrow down your options and find clothing that is both suitable and affordable for your needs. While investing in high-quality sportswear can offer benefits like durability and performance, it's important to choose sportswear that fits within your financial means.
Final Words
In conclusion, choosing the right sportswear is essential for optimal performance, comfort, and overall experience. Consider the activity, material, fit, comfort, durability, style, and brand when making your choice. With the right sportswear, you can feel confident and comfortable while achieving your athletic goals.