6 Best Marijuana Edibles (That Are Not Gummies)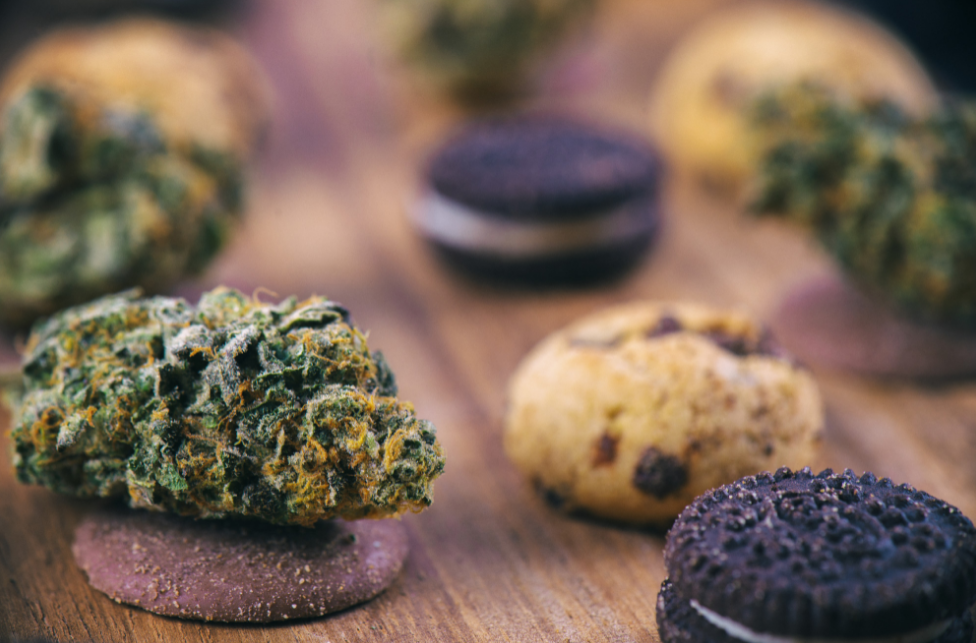 There's a reason why the global cannabis market is worth an estimated $20.47 billion. Each day thousands of new people are discovering the joy of cannabis. And, few cannabis products are more popular than edibles.
Sadly, these days edibles usually mean chewy, flavorless gummies. This is a shame because there's a whole other world of delicious edibles out there that you should get to enjoy. That's why we made this article.
In it, we'll go over six of the best marijuana edibles that are not gummies. We'll also cover some of our favorite places to purchase them from. That way, you can decide whether or not you want to buy them or make them yourself. Let's get started!
1. Rice Crispy Treat Edibles
For many people, rice crispy treats are a favorite childhood treat. Honestly, one bite from them sends me down memory lane. So, why not try updating the recipe a little? The marshmallow in rice crispy pairs greatly with cannabis.
Plus, these types of edibles are great because they last for a long time, especially when sealed properly. So, you can keep them for a while without having to worry about them going stale.
2. Brownie Edibles
There are probably few marijuana edibles that are more iconic than brownies. "Special" brownies have been so rooted in our pop culture that it's almost become shorthand for edibles themselves.
And, it's not hard to see why. The chocolate flavor pairs perfectly with cannabis-infused butter or oil. If you want a good entry-level edible to try for yourself, then you can't go wrong with brownies.
Or, purchase them from a professional baker. Regardless of the route you choose, you're definitely in for a gooey, chocolatey time.
3. Popcorn Edibles
All too often, all of the cannabis edibles available at stores are sweet desserts. Now, don't get us wrong, we love sweets as much as the next person. But, what about when you're in the mood for a savory snack? Look no further than popcorn edibles.
This salty snack is a movie favorite, and you can usually find them in flavors like parmesan, garlic, and white cheddar. They're the perfect edible for your next movie night. Eat it at the start of the movie and get ready for the film to get a lot more entertaining.
4. Cracker Edibles
Speaking of savory, popcorn isn't the only offering for people who love this type of snack. You can also find savory snacks in the form of garlic or cheese-crusted crackers.
This is a great option if you want to have a little cannabis get-together with your friends. Simply set up a charcuterie with all of your favorite cheeses, fruits, and meats. Then, use the edible crackers to chow down.
5. Chocolate Edibles
You already heard how much we love chocolate brownies. But what if you want something that's just as sweet, but not too filling? The good news is that there are thousands of different cannabis-infused chocolate bars out there.
Any chocolate fan knows the flavor pairs beautifully with toppings. Caramel, raspberry, mint, nuts, and even other chocolate are just some of the great flavors. As such, you can expect the flavors of chocolate and cannabis to merge perfectly.
6. Chocolate-Covered Coffee Bean Edibles
Tired of feeling tired after you take your edibles? You can fix this by eating some chocolate-covered coffee bean edibles. Not only are you getting a dose of your favorite cannabis product, but you're also getting some caffeine.
So, it's a great option if you want to feel the effects of cannabis, without the drowsiness that also accompanies it.
Where is the Best Place to Purchase Edibles?
We've included some of our favorite, go-to edibles that you can usually find at stores or even make yourself. Sadly, most smoke shops care more about getting you high than providing you with food that's tasty.
So, where should you go if you care about the intersection of cannabis and culinary arts? In our opinion, you can't go wrong with Med Pharm. Not only do they offer a wide array of baked goods and dessert edibles, but they also provide savory meals that you can enjoy.
Buffalo chicken dip, biscuits and gravy, and cheesecake are just some of the recipes that you can enjoy. These types of locations are the best places to purchase edibles from.
Not only do they offer quality products that will make you feel great, but eating them is a blast too.
How Long Does It Take to Feel the Effects of Edibles?
The edibles need to be broken down by your digestive tract before you can feel the effects of the cannabis. This is because it needs to reach out liver to metabolize it.
This can vary from person to person depending on your tolerance, metabolism, and the type of edible that you take. Generally speaking, it usually takes between one to two hours to feel the effects.
The exception to this is hard candies. Because the THC is delivered sublingually through the blood vessels under the tongue, they hit more quickly. If you take a hard candy, then you can expect to feel the effects in fifteen to forty-five minutes.
Enjoy Learning About the Best Marijuana Edibles? Keep Reading
We hope this article helped you discover some of the best marijuana edibles on the market. The more you get into edibles and cannabis cooking, the more you'll discover that the sky truly is the limit when it comes to edibles.
If you can think it, then odds are that you can make it. So, get creative and start thinking outside the box when it comes to marijuana edibles.
Did you enjoy this article? If the answer is yes, then you're in the right place. Keep exploring to find more topics that you're sure to love.
How to Choose the Best CBD Topicals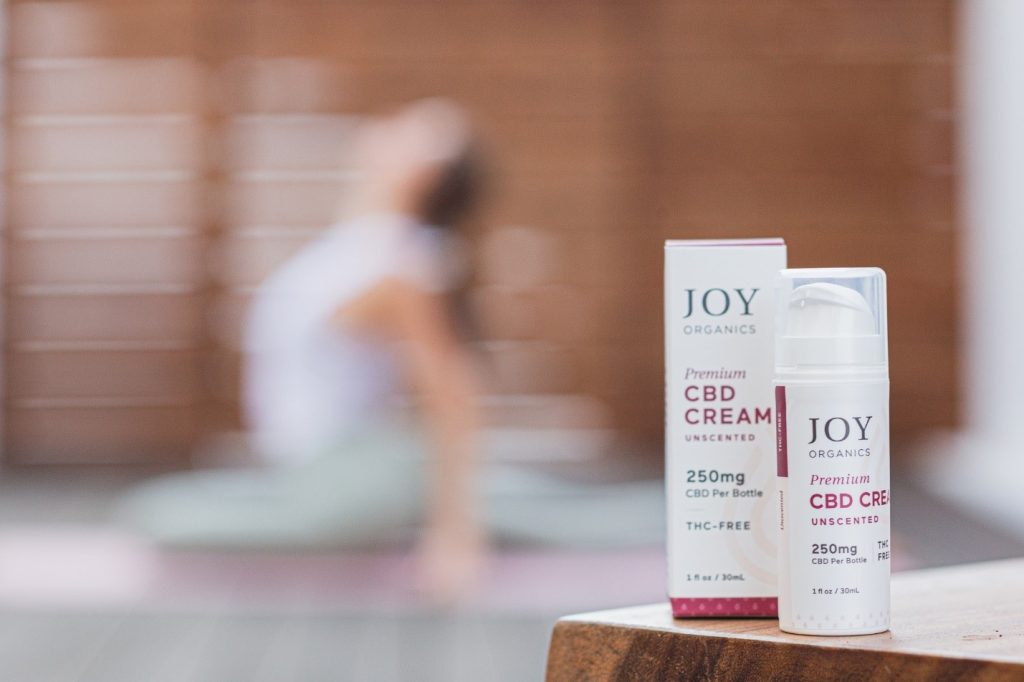 There are many benefits of CBD Topicals, but how can you choose the right one for your skin? First, think about why you are considering buying these products. If you use CBD for a medical condition, you may feel a doctor's recommendation before purchasing them. Secondly, choose a topical with full spectrum CBD and a few other beneficial herbs and oils. You should apply them directly to the affected area, so be aware of possible skin sensitivity. Consider conducting a simple patch test before applying any CBD topical for those with sensitive skin. If it stings or causes irritation, discontinue use and avoid the affected area. Some people may feel a warming or tingling sensation.
After determining your skin type, choose a CBD topical. CBD topicalscan be applied directly to the skin and are generally well-tolerated. Since they do not enter the bloodstream, they do not cause harmful side effects. Some products, however, contain other ingredients that can cause allergic reactions, so it's always best to speak with a doctor before attempting to use CBD topicals. Try a few samples to see which one is right for you for your specific needs.
Choose a topical that a third party has tested. Look for a COA that says it has been tested and contains the stated CBD and THC. Additionally, choose a product that contains all-natural and organic ingredients. Avoid products with chemicals or pesticides or ones with other ingredients that could irritate your skin. CBD topicalsare typically in the $30-60 range. If you aren't comfortable with the cost, you can always use cream instead.
CBD skincarecan be applied to the skin in the same way that you apply any other lotion. They can be used as a moisturizer or a calming cream for skin conditions. Many brands are on the market and looking for hemp oil brands. If you are looking for a natural product, try the one with the highest concentration of CBD. You'll be glad you did. The best CBD topicalswill provide relief, so start shopping around and see what works for you. You'll soon see that CBD is worth the extra money.
They include lotions, sprays, balms, and patches. CBD creams are one type of topical CBD product, and the cream has a lighter texture and can be applied to the face. CBD creams can also contain other beneficial ingredients such as essential oils. Using these CBD Edibles on your face is the best way to experience the benefits of CBD products. These topicals will provide you with a soothing effect while providing the benefits of CBD creams.
CBD topicals are great for targeted pain relief. Apply them to the affected area and feel comfortable in as little as 10 to 15 minutes. CBD topicals are also great for joint pain and are available on the Cannovia website. And for joint pain relief, CBD lotions are a great alternative to oral medications. CBD topicals may help your body fight painful symptoms and help you relax. Contact Mother Earth Nature Health for purchasing CBD products.
CBD topicals are an easy and convenient way to absorb CBD. CBD creams can help with inflammation and localized symptoms of acne and psoriasis. Unlike capsules, they can also reduce sebum production in your skin. You can choose between CBD creams, anti-inflammatory products, and anti-acne treatments. There are even CBD Skincare products for the body, so you don't have to worry about missing your favorite product.
The potential benefits of CBD topicalsare numerous. The calming effect on irritation, inflammation, and pain is one of the biggest benefits. CBD creams work by modulating multiple key receptors. They can effectively reduce pain and inflammation while targeting many factors important for skin health. They are safe for use topically, and they have many benefits. Ultimately, CBD topicalscan be an excellent alternative to prescription medications. CBD oil will make you feel better and help you feel better about yourself.
CBD Dog Treats: The Ultimate Guide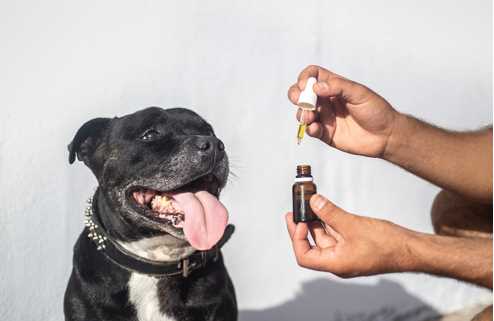 As people's awareness about pet care increases every day, it has become tough to find out what is legit and accurate. Much information from different sources floats around on the web. CBD dog treats are the latest buzz, and dog owners are curious about them. If you want to know about CBD dog treats, you have come to the right place. This article will guide and let you know everything about CBD for Dogs. Why are CBD dog treats unique? What kind of benefits do they have to offer? How to use CBD dog treats for your pets? Read on to find the answers to these questions.
If you are a dog parent, you might be aware of treats. They are edibles that help you train your pets. Dogs look at treats as rewards for adapting to certain behaviors. It is the best way to keep your dogs under control. Treats are often delicious, and dogs might want them again and again.
They are dog treats that contain CBD oil in varying amounts. CBD dog treats are ideal for dogs that have the following conditions:
Pain and inflammation: Pain due to injuries and nerve inflammation can make your dogs feel miserable. CBD dog treats can help in such cases.
Anxiety: Even our pets get anxious after a trauma or stressful happening. Anxiety disorders and attacks can impact their physical health and cause behavioral changes. Giving CBD treats is one way to manage such situations.
CBD treats can improve overall health: Owners claim that CBD treats help clean their pet's mouth and improve digestion.
Now, CBD treats are taking the pet world by storm, and you need to understand how they can help.
How Do CBD Dog Treats Benefit Your Furry Friends?
Most pets are fond of treats. You can get them to behave with these treats. But what if these treats are medicines themselves? If you are wondering, CBD treats are a way to help manage different medical conditions in dogs.
●     Anxiety Disorders:
Anxiety disorders and attacks can affect our pets too. Some factors that lead to anxiety in dogs include:
Separation from owners: It is usual for pets to grieve the loss of their owners. In some, it can cause mental stress and anxiety. Factors like the owner's death and moving to a different place can trigger anxiety in dogs.
Traveling: Being unaware of the destination while traveling can trigger anxiety in pets. It is crucial to attend to it as soon as possible. Otherwise, it can lead to changes in behaviors and increase aggressiveness.
Other factors like old age, multiple caretakers, and a change in the routine can trigger anxiety. In some cases, even physical pain can lead to anxiety attacks.
CBD possesses anxiolytic and antidepressant properties. CBD interacts with the cannabinoid receptors in the pet's body and reduces neuron excitability. Giving CBD treats can help them calm down.
●     CBD treats behavioral changes
CBD works by altering serotonin levels. Serotonin plays a crucial role in the way your dogs behave. A decrease in the amounts of serotonin in the body can lead to aggressiveness in dogs. Serotonin is also an essential component that regulates mood and sleep. CBD treats help improve serotonin levels and thus can impact the changes in behavior in dogs. Pet owners report positive changes in their dog's behavior.
CBD also improves mood by producing a sense of euphoria at moderately higher doses. Giving CBD treats, however, needs care. Overdosing on them can have adverse effects on your dog's health.
●     CBD reduces pain and inflammation
Factors like neuropathic disorders, old age, and other medical conditions can cause pain in dogs. Pain and inflammation reflect on their behavior by increasing aggressiveness. Stomach aches and poor gut health can make them behave restlessly. A dog's body possesses an endocannabinoid system as well. It is well-structured, just like a human's. CBD interacts with different receptors and helps reduce pain. CBD possesses neuroprotective properties as well. At the right amounts, they can help reduce neuropathic pain and pain due to nerve problems.
●     CBD treats can help aid digestion
One reason to seek CBD treats is that they can help ease digestion in dogs. CBD reduces acidity and other gastric tract problems by interacting with the endocannabinoid system in the gastrointestinal tract. CBD also possesses cleansing properties. Dogs that chew CBD treats have a clear gut and improved metabolism.
●     CBD treats can help improve sleep quality
Dogs need appropriate amounts of sleep to manage their everyday activities. Changes in their sleep routine can affect them, both mentally and physically. In dogs with anxiety and stress, sleep is crucial for preventing changes in behaviors. CBD treats can help in such cases. CBD possesses sedative properties at higher doses. Giving CBD treats can help them calm down and sleep better.
How to buy CBD treats for your dogs?
Now that you know why you need to buy CBD treats for your dogs, where and how to buy them?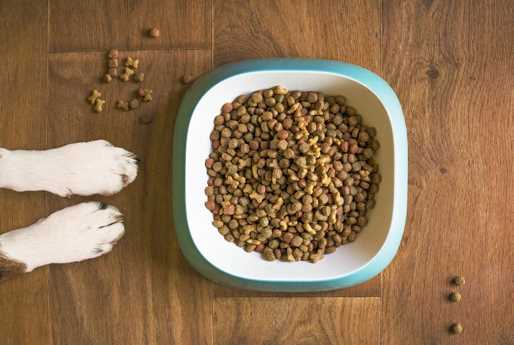 There are many options for dog owners. The right type often depends on your pet's body and health. Several online and offline dispensaries sell CBD treats in different forms. CBD treats can contain CBD in full-spectrum, broad-spectrum, or isolated forms. You need to remember a few things before buying CBD treats for your dogs.
Consult a vet to know if your dog's body has any allergic reactions. If they show allergic reactions, it is better to go for treats that contain only cannabidiol.
See how your dogs react after consuming CBD treats. Note changes in their behavior and mood after having CBD.
Be mindful of the dosage. Giving large amounts of CBD to your pets can have unpleasant effects on their mental and physical health.
Always buy products from a reputable vendor. If you are concerned about your dog's health, it is essential to be careful while using pet care products.
Lastly, CBD dog treats can help you manage your pets. You can even use cbd shampoo for dogs. Yet, it is crucial to know if your dogs are getting addicted or are having unpleasant effects after consuming CBD. Get help from a professional and buy products according to your pet's needs.
Different Vendors You Need for Your Cannabusiness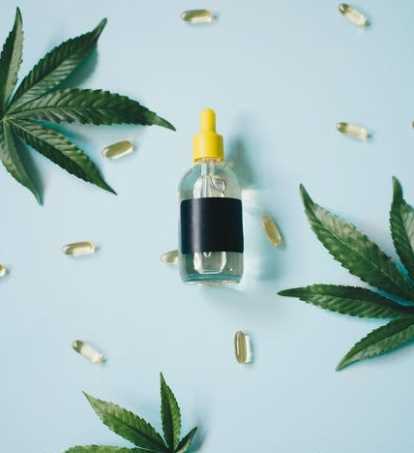 When starting a cannabusiness, it's essential to find the right vendors to help you with various aspects of your business. For example, marketing and advertising experts can help you create a successful marketing campaign, while lab testing facilities ensure that your product is safe and compliant. In addition, trimmers and budtenders are essential for harvesting and selling cannabis products, and a shrink sleeve machine can help you package your products professionally and attractively. By finding the right vendors, you can make your cannabusiness a success.
Marketing and Advertising Experts
There are many different types of vendors you will need for your cannabusiness. You will need a marketing and advertising expert to help you reach your target audience. Whether you're investing in high-quality content or developing durable physical marketing materials, working alongside You will also need a supplier of cannabis products and a vendor of related products and services.
Cannabis Vendors
It can be challenging to find a reliable and reputable cannabis vendor, but it is essential to the success of your cannabusiness. Here are some tips on how to find the right vendor for you.
Start by doing your research. There are many different cannabis vendors, so it is essential to do your homework and find one that meets your specific needs.
Ask around. Talk to other cannabis businesses and find out who they use as vendors. They have had a good experience with someone and can recommend them to you. You should also see what other vendors use for packaging. For instance, a shrink sleeve machine can help your products stay fresher for longer, especially if you ship tubes, packages, or other consumer products nationwide.
Check online reviews. Once you have narrowed down your list of potential vendors, check online reviews to get a better idea of what others have thought of their services.
Contact the vendors. Once you have a shortlist of vendors, reach out to them and ask for more information. This will help you to get a better sense of what each vendor offers and how they can help your cannabusiness grow. For example, ask about their production line, how these leading manufacturer brands serve a wide variety of industries, and how a shrink sleeve machine can keep your business moving forward by keeping products fresh.
Make a decision. Once you have weighed all of the information, it is time to make a decision. Choose the vendor that best meets your needs and will help you achieve your business goals.
Lab Testing Facilities
There are many different types of lab testing facilities necessary for a cannabusiness. The first type of lab testing is for potency. Potency testing is essential to ensure that the products are safe and effective. The second type of lab testing is for contaminants. Contaminants can be dangerous to consumers and must be tested to ensure the product's safety. the final kind of lab testing is for terpenes. Terpenes are the compounds that give cannabis its unique smell and flavor. Terpenes are also thought to have therapeutic benefits. Choosing the right lab testing facility is essential for the success of a cannabusiness.
Take your time to find the best vendors.
There are many different vendors that a cannabusiness will need to be successful. These vendors include: a grower to provide the cannabis, a processor to create edibles and other products, a distributor to get the products to retailers, and an advertising agency to develop and execute marketing campaigns.
A grower is essential for a cannabusiness. The grower will provide the cannabis that you will use in the products. In addition, the grower should be able to provide a variety of strains so that the business can create a diverse product line.
When you take the time to find testers, vendors, and suppliers, you give your cannabusiness a more significant shot at success. So whether you're investing in a steam shrink tunnel or working with packaging industry pros, you can take steps to improve your cannabusiness and grow your brand.