5 Simple Ways to Help Your Children Cope with Your Divorce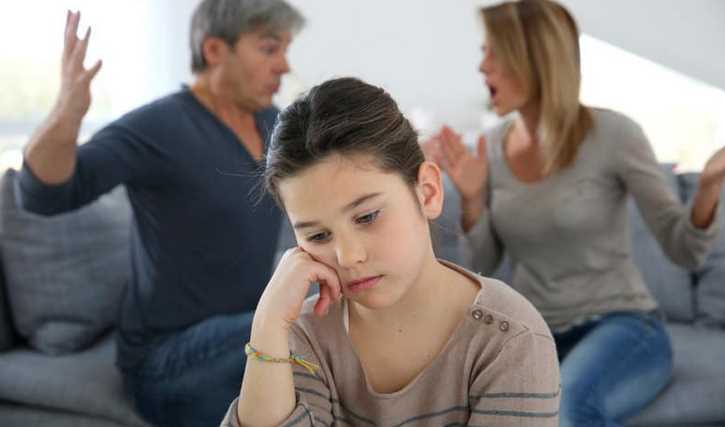 Getting a divorce may be the best decision because your marriage is no longer working out, and you're miserable with your former partner. And while it can benefit you to get out of the relationship, it's often hard on children, so it's essential to proceed with caution when kids are involved. Most children simply can't understand what is happening and why it's happening, thus resulting in the little ones experiencing a broad range of emotions. For example, some may believe it's their fault that their parents are divorcing, while others may think they'll never see the other parent again. Because children can have such powerful reactions to the divorce, it helps to know how to handle the situation to keep your child's mind at ease. Follow these simple tips to make the best of the situation you're dealing with at the moment!
#1. Be Open
It's good to be open and honest with your children to an extent. You don't want them to think their other parent is coming back home at a later time because it gives them false hope. Instead, set realistic expectations, but don't go out of your way to talk badly about your former partner. Even if your ex is the cause of the divorce due to infidelity, abuse, or anything else, you don't want to get your children involved in that.
#2. Don't Encourage the Kids to Pick Sides
Sometimes, children feel like they need to pick sides in a divorce. You don't want your children to feel that way, so keep the adult drama and problems for the adults only. Even if you feel frustrated and angry with your ex, don't tell the children how you feel about that because you don't want it to cause tension. If you have something to say to your ex, say it directly to them instead of telling the children to relay the message. It's not worth it!
#3. Be Respectful
Let your kids have a say on where they'd like to place some of their belongings, especially if you're moving into a new place. For example, some kids have a special blanket they like to take with them, while others want to have stuffed animals and other items nearby. These items can keep your children calm and make them feel more at home, so make sure you're not taking those things away from them, even if it's unintentional.
#4. Space is Good
You may think you need to hover over your child and remind them every single moment of the day that they're loved and not the cause of a divorce. However, this isn't the case. While you want to offer reassurance, you don't want to hover. It's important to give kids some space to reflect and handle the big emotions they're feeling. It takes kids time to adjust to their parents divorcing but being there as a supportive parent makes a difference.
#5. Try to Keep Things Normal
While divorce is a big change, you can do your best to keep everything else as normal as possible for your children. For example, if they participate in sports activities or dance classes, keep up with the schedule like you usually would. Making an effort to keep things regular will help kids cope with the divorce even better.
Divorce is hard on children, but sometimes it happens. Clarityclinic can help you through this difficult time. Be there for your little ones, understand they'll experience different emotions, and do your best to be there for them when they need you the most.
What Are Blanket Hoodies And Why Does Everyone Adore Them?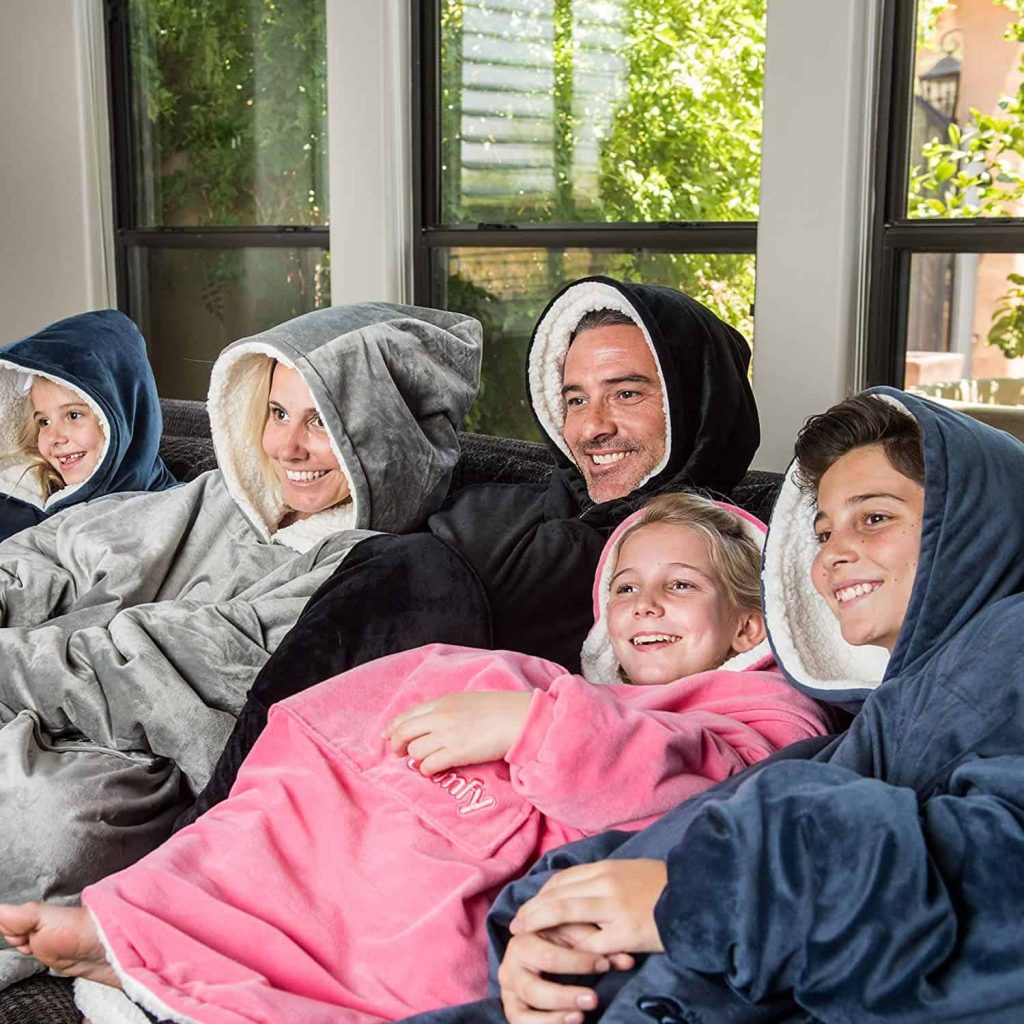 Have you ever wondered about what big hoodies that are so common on the internet and other social media platforms mean? What's this? This hoodie seems to have a large fit. It is known as a "blanket hoodie". It does not only have the name "Blanket hoodie", but it is both of those things.
If you're looking for a warm and cozy way to wrap yourself up on the coldest nights, a blanket hoodie is perfect to use in such a case. In recent years, the comfort of a blanket has grown more versatile and portable. See why blanket hoodies appeal when to wear them, and who should buy one by learning more about their history and current popularity.
Why Are Blanket Hoodies So Adorable For Everyone?
Huge blanket hoodies are popular for various reasons, including their numerous benefits over ordinary blankets. These elements all contribute to their popularity.
1. Warm, Comfortable, And Cuddly
When you use them, you feel as if you're wearing a blanket. It is true regardless of the brand or model. Because of their snug and cuddly qualities, we call them blankets. As a consequence, we are more relaxed and can unwind more readily. As an outcome, blanket hoodies will appeal to anybody who loves fluffy throws.
According to our study, blanket hoodies are most popular when they have a velvety outer layer and a cozy, sherpa-like inside layer. It is the ideal combination of coziness and a brisk temperature.
2. Extra-Large And Comes In A Single, Standard Size
Because of the large surface area supplied by wearable blankets, you can stay warm and comfortable in any posture. Because they are so large, they are also globally sized, which means that everyone can wear them, regardless of gender or age.
Before ordering, there's no need to take your measurements or put the shoes on. In such a case, a 5-6XL-sized blanket hoodie should be able to satisfy your needs.
3. Adaptable
In addition to a hood that can be used to keep the user warm, blanket hoodies, known as hooded blankets, also include pockets that can be used to store various goods, such as food and a mobile phone. The hood's length and the pocket's depth might vary from model to model.
For these reasons, wearable blankets are more advantageous and versatile than regular blankets. If you have your blanket hoodie with you, you can go on a walk, do errands, enjoy a campfire, and do many other things.
Elegant, Fashionable, And Edgy All At Once
The hoodies that resemble blankets are also fashionable. YES! They come in a wide range of trendy styles, making it simple for anybody to identify with them.
You know you're going to have a fantastic time and create lasting memories when you bring your friends together for a movie night or a blanket and hoodie party.
The Final Thoughts:
These hoodies are loved by many because of their soft fabric and high-quality components. It has the same calming effect as a warm blanket. Blanket hoodies are the best winter cloth to wear, so why are you waiting? Go and grab your favorite blanket hoodie online!
Different Types of Roller Skates: How to Choose the Perfect Pair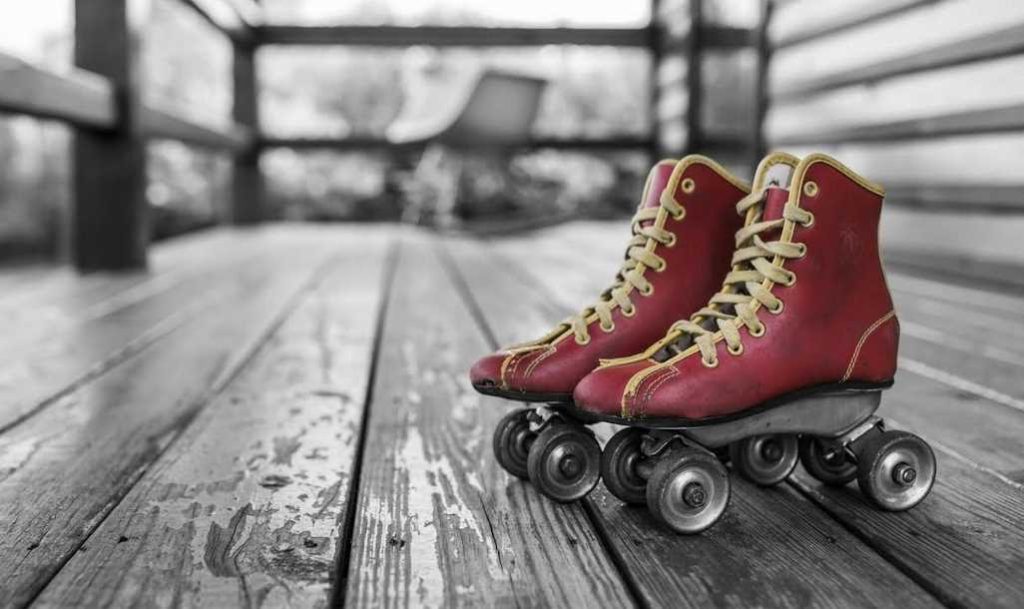 Did you know that during the coronavirus pandemic, the popularity of roller-skating surged?
There are a lot of different types of roller skates on the market, and it can be tough to figure out which pair is right for you. Do you need speed skates or recreational skates? Quad skaters or inline skaters?
Don't worry. Keep reading because our guide will help you explore the different types of roller skates and decide which pair is perfect for your needs.
We'll teach you how to choose the right size, style, and features for your skating adventures.
Inline Skates
Inline skates, also known as blade skates, are a type of skate that has three or more wheels arranged in a single line. Unlike traditional roller skates, which have two wheels side-by-side, inline skates offer greater speed.
As a result, they're often favored by experienced skaters who are looking for a challenging skating experience. In addition to being great for speed and agility, inline skates are also relatively easy to control.
Thanks to their inline design, they tend to track in a straight line when compared to traditional skates.
Quad Skates
These are the traditional style of roller skate, with two rows of four wheels each. Quad skates are stable and easy to control, making them a good choice for beginners or those who want a leisurely skate.
High-Top Skates
High-top skates are a popular choice for beginners or those with weaker ankles. As the name suggests, they have a taller boot that extends up the calf. This offers more support than other types of roller skates.
In addition, high-top skates typically have a softer boot, which makes them more comfortable to wear. However, one downside of high-top skates is that they can be more difficult to break in.
Low-Cut Skates
Low-cut skates have a shorter boot that doesn't extend as high up the calf. They're lighter and more comfortable than high-top skates, making them a good choice for experienced skaters who want a faster skate.
Speed Skates
Speed skates are designed for racing and have a sleek, low-cut design. They're not suited for beginner or recreational skating, but if you're looking to go fast, they're the skates for you.
Roller Blading vs Roller Skating?
The difference is between roller blading and roller skating, it's all in the skates. Roller blades, or inline skates, have three or more wheels arranged in a single line, while quad skates have two rows of four wheels each.
Roller blades are great for speed and maneuverability, making them ideal for experienced skaters, while quad skates are stable and easy to control, making them a good choice for beginners or those who want a leisurely skate.
So, whether you're looking to race around the rink or just cruise around the block, there's a pair of roller skates that's right for you.
Whichever type of skate you choose, always be sure to wear protective gear to avoid injuries. With a little practice, you'll be skating like a pro in no time!
If you want to learn tricks, you can see the best roller skating tricks for beginners here.
Where to Buy Roller Skates?
Now that you know what type of roller skates you need, it's time to find a pair that fits your style. You can buy roller skates online or at your local sporting goods store.
If you're buying skates for the first time, it's best to go to a store so you can try on different sizes and styles to find the perfect fit. Once you know your size and preferred skating style, you can buy skates online or at a brick-and-mortar store.
There are a few things to keep in mind when shopping for roller skates. First, make sure to buy the right size. Skates that are too big or too small will be uncomfortable and can cause blisters or other injuries. Second, consider the type of skating you'll be doing.
If you're mostly skating for fun, recreational skates are a good option. But if you're interested in doing tricks or racing, you'll need a more specialized skate. Finally, think about your budget.
Skates can range in price from around $100 to $300 or more, so it's important to find a pair that fits both your needs and your budget. How to Care for Roller Skates?
Once you have your perfect pair of roller skates, it's important to take care of them, so they last for years. Here are some tips on how to care for your skates:
Store them in a cool, dry place when you're not using them
Clean the wheels and bearings regularly with soap and water
Don't leave your skates in direct sunlight, as this can damage the wheels
Periodically check your skates for any loose parts or damage
By following these simple tips, you can keep your roller skates in tip-top shape for years to come!
Learn More About These Types of Roller Skates
Roller skating is a fun, relatively inexpensive way to get some exercise and have a good time. Whether you're new to the sport or upgrading an old pair of skates, it's important to choose the right type of skate for your needs.
In this article, we've explored the different types of roller skates available on the market today.
We hope this information helps you make an informed decision about which pair is best for you. Be sure to check out our blog for more helpful articles like this one!
Education Aided by Modern Technology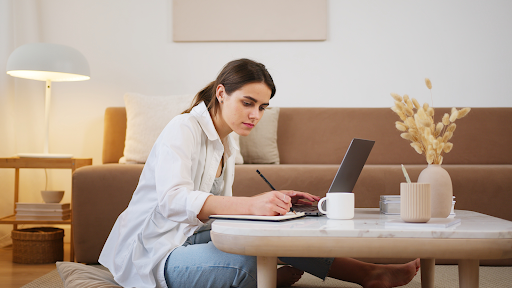 Technological advancements have drastically altered our daily lives. You may now find practically any information you require in only a few clicks. Education is no longer the same as it once was. Presentations, graphic materials, academic papers, music, short films, applications, and other intriguing things are all made possible by computers. It makes studying a lot more fun.
Most educational institutions strive to stay up with emerging technology to increase students' learning opportunities. You may believe that smartphones are only a source of distraction for students. On the other hand, a correct strategy provides engaging lessons that increase overall student involvement. Technology is used in various ways, ranging from primary schools to colleges.
Professional Development
The goal of learning is no longer to obtain knowledge. Common apps must be known in real-life circumstances. Schools and institutions strive to integrate as many technologies as possible to assist students in their future careers. Students can work with visual resources by creating presentations in PowerPoint and other programs.
Students have access to various tools for writing scientific articles, programming, drawing pictures, making music, and other activities. As you obtain practical experience rather than merely absorbing theoretical content, the studying process becomes more enjoyable. Learners can improve difficult skills for the work market with the help of a tutor.
Searching for Advanced Information
It might be difficult for today's pupils to fathom a period before the internet. All you had to do was go to libraries and try to locate the books you wanted. The World Wide Web has made searching much easier. You just type in keywords and receive the necessary study materials in a matter of seconds.
Dissertation writing has also grown less difficult. The majority of older research has digital counterparts. New researchers, on the other hand, demand current materials. Some academics publish fresh case studies every day, which you may locate. Students can work on intriguing projects in various scientific subjects thanks to the vast number of information sources available.
New Methods of Instruction
Each student is unique. The educational process, on the other hand, employs universal tasks and activities that should enable everyone to learn. As a result, different types of information are acquired. However, technological advancements have dramatically enhanced teaching opportunities. Professors can offer visual materials and communicate better with students instead of reading extensive lectures.
Many professors used to forbid students from using cell phones in class. These gadgets, on the other hand, have grown so multipurpose that they may now be used for instructional reasons. Modern textbooks have QR codes that provide more information about the subject. Students scan it and receive things like video and audio files that would not fit in books.
Distance Learning
When you live close to a school or university, attending classes is convenient. Remote education is a significant benefit for individuals who do not have the financial resources to travel or reside in another location. Without leaving home, students may graduate in practically every major field. All you have to do now is locate an educational school that provides such courses.
Remote education entails more than just receiving all of the necessary study materials. Students can participate in online conferences, watch live lectures, and interact with teachers in real-time. The same is true for university studies overseas. You can take a variety of online courses. Young people frequently begin employment earlier. Remote learning allows you to create schedules that are convenient for you.
Internet Services as a Resource
If you're experiencing trouble in school, you may always turn to the internet for help. A lot of articles and blogs include useful information. Students can also get help with writing tasks. A ghostwriting service can also be useful in providing essays for you. Writers can do it with the highest quality and originality.
Such services guarantee that projects are delivered on time. However, not all platforms are trustworthy. Check out our in-depth assessments of the top academic services which you may utilize for various writing projects. You may considerably increase the quality of your studies by utilizing such technology.
Technologies Help Save Money
Education is a significant financial outlay. However, there are several options for lowering your expenditures. Paper books can be expensive, but digitized ones are less expensive. Furthermore, carrying a tablet with all of the necessary materials is considerably easier than carrying many books. You will not forget homework in a dorm with online cloud storage.
Teachers may no longer waste time printing spreadsheets for all students. Sending assignments via email or social media guarantees that everyone receives materials on time. It also reduces overall paper use, which is good for the environment. You can profit from the many applications of technology in the educational process.