5 of the Best Healthcare and Wellness Apps of 2021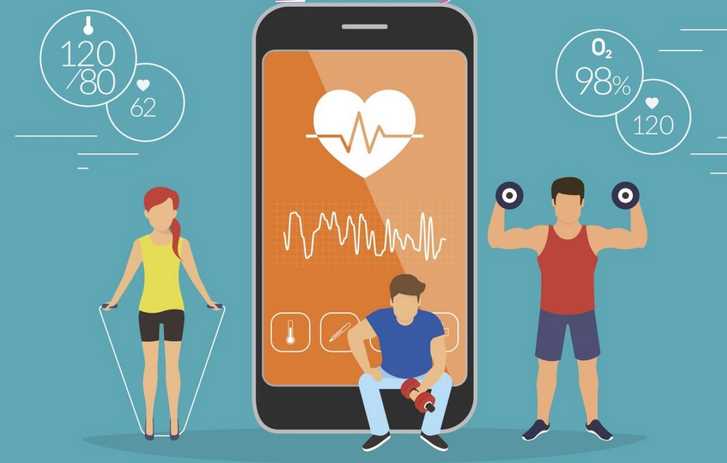 It's been a stressful year, but fortunately, technology has been there to help. Health and wellness apps focused on stress relief and emotional wellbeing helped keep people sane and coping during 2021.
Our emotional, mental, and social well-being comprises our sense of wellness. How we deal with stress impacts our relationships with others and affects the choices we make. This is why wellness should be a priority. This, in turn, has a profound effect on our physical health.
According to Johns Hopkins Medicine, one in four Americans suffers from a diagnosable mental disorder during any calendar year. Depression and anxiety disorders are rampant. Fortunately, health and wellness apps can alleviate some of those symptoms, by teaching healthier habits and lifestyles. However, apps are not a substitute for a doctor's care. Apps can't take the place of professional treatment if that is what you need. But they can help you in other ways.
While most health and wellness apps have not been peer-reviewed, anecdotal evidence, user reviews, and common sense indicate that they can help ease mental and emotional distress by teaching healthy habits.
The folks at Digital Authority Partners have shared five of their favorite free healthcare and wellness apps. There are plenty of other healthcare and wellness apps out there, but these five are a great starting point.
Calm: Sleep and Meditation App
Apple users can download this wellness app to learn meditation techniques. It's especially good if you are new to meditation, and the app also features programs for those who are ready for more advanced meditation. Calm is designed to ease anxiety and lift your spirits with guided meditations, breathing techniques, grown-up bedtime stories, and restful, spiritual music. In short, this app has everything you need to rest, relax, and rejuvenate.
The National Center for Complementary and Integrative Health has published studies indicating that meditation has a profoundly positive effect on health; this includes pain reduction, reducing blood pressure, easing digestive disorders, as well as alleviating depression and anxiety. Overall, the NCCIH generally considers meditation to be safe for healthy people.
Calm's 10-minute Daily Calm meditation is a favorite, and the music library includes exclusive tracks from Disney and Keith Urban. And you'll love falling to sleep with a bedtime story voiced by Matthew McConaughey. Finally, the app includes short yoga videos for every body type.
Rise: Sleep and Energy Tracking App
This sleep app is popular with players in the NFL, NBA, and MLB, because a good night's sleep is important to peak performance the next day. While Rise is free for the basic app, it requires in-app purchases to unlock advanced features.
The health benefits of a good night's sleep range from increasing both mental and physical performance to easing depression.
RISE starts the process by pulling history data from your phone. Using advanced analysis, it can tell you how much sleep you need, your sleep deficiency, and the best bedtime for you. It also calculates your personal biorhythms, so that you can schedule your day for optimal performance.
MoodKit
Also exclusively available to Apple users, MoodKit was developed by the clinical psychologists behind Thriveport. The app is like having a therapist in your pocket, filled with ways to identify and change unhealthy thinking. It's also chock full of feel-good activities based on cognitive behavioral therapy.
The app charts and rates your mood over time, and allows you to post journal entries documenting any negative thoughts and your mood. Overall, MoodKit helps you learn how to change your thoughts, thus developing healthier attitudes and increased self-awareness. Taking an objective look at your mental and emotional patterns and habits can form the foundation of change.
iBreathe
Voted best meditation app of 2020 by Healthline, iBreathe is compatible with all iOS devices and also can be integrated with Apple Health.
This intuitive app teaches users stress-relieving breathing exercises. Breath yoga, or pranayama, can help to improve mood, manage anxiety, and even control feelings of frustration. It's filled with preset breathing exercises designed to reduce stress and anxiety by taking the user through timed inhales and exhales. It can also be personalized with any breathing pattern the user finds relaxing.
Studies suggest that pranayama significantly decreases the feeling of anxiety and other negative moods. Resting-state functional MRI following pranayama sessions show significant changes in brain activity related to mood. As many studies over the years have shown, learning how to use your breathing to feel better lowers anxiety, influences blood pressure, and improves mood.
Headspace
Available for both Apple and Android users, Headspace is filled with hundreds of meditation and mindfulness exercises. The creators of Headspace claim that you only need to use it for a few minutes every day to see positive results.
Headspace is very user-friendly, with easy-to-understand lessons on everything ranging from sleep hygiene to mindful cooking. The lessons are voiced by Andy Puddicombe, who has had an eclectic education and career, including ordination as a Tibetan monk and a stint with the Moscow State Circus. He went on to found Headspace Health, an organization partnered with more than 2,500 health plans and companies, providing access to therapy, psychiatry, coaching, meditation, and mindfulness to their members and employees.
Final Thoughts
Downloading an app is just a starting point on your journey to health and wellness. Changing lifelong habits does not happen overnight; it takes daily practice and dedication. More than anything else, it takes belief in the fact that you can change for the better. The lessons learned from a wellness app are meant to be integrated into your life, whether or not you have a smartphone at your fingertips.
An app is not a substitute for a doctor's care or for medication. Also, 12-step groups can be useful in healing addiction problems. Changing your life for the better requires a holistic approach that includes meditation, mindfulness, a healthy diet, and positive relationships.
Hopefully, the five apps we've highlighted here are a starting point on your wellness journey. There are many more to explore, including diet, exercise, and other healthful apps, but these five provide a great place to begin.
5 Exercises That Will Help You Maintain A Healthy Spine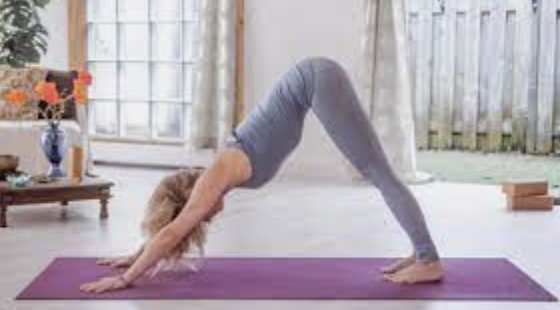 Your spine is one of the most important structures in your body. It consists of approximately 33 vertebrae, all separated by rubber-like discs. This allows the spine to provide strength for your body and still remain flexible enough to allow you to move in almost any direction.
Your spine can be weakened by trauma or simply by poor lifestyle choices, such as spending most of your time sitting. It's estimated over 20,000 Australians are living with spinal cord injuries. It should be noted that damage to your spinal cord can damage the nerves that run through it, causing an array of issues from numbness to paralysis.
If you are suffering from back pain then a visit to your spine surgeon will help identify any issues and allow you to treat them early, effectively reducing any deliberating effects. It's also a good idea to do the following exercises to keep your spine healthy.
The Flexion
Lie on your back and then slowly bring your knees to your chest. Once they are as close as possible move your head toward your knees. You should feel it starting to stretch, hold that position for 30 seconds, relax for 10 seconds and repeat at least four more times.
It stretches your lower back and your neck.
Knee To Chest
Again, you'll need to lie on your back. This time, make sure your feet are straight with heels touching the floor. Place both your hands behind one of your knees and slowly bring it toward your chest. Hold for several seconds before returning to the start position and repeating with your other leg.
Ear Meets Shoulder
You can do this while sitting down, making it perfect for you at your desk. Simply move your neck to one side, you are aiming for your ear to reach your shoulder, which it won't actually do. As soon as you feel the stretch stop and hold the position for a few seconds. Repeat with the other side.
Chin To Chest
You can be sitting or standing for this. All you have to do is move your head downward until your chin literally touches your chest. You can do this anywhere and you'll feel the stretch in your neck and spine. It's perfect for anyone who spends a lot of time in front of a computer.
Stretching Your Hips
You'll need to be stood up for this one with your feet flat and shoulder-width apart. When you're ready, move one foot half-a-step behind you. Bend the forward foot at the knee.
You can now move your weight to the other rear hip and, while keeping this leg straight, slide your hands down this leg as far as you can. You'll feel a stretch in your spine and hip. It's a great exercise for loosening everything up after a tough day.
These five simple exercises can be easily done throughout the day and will help to keep your spine healthy. Try it yourself!
Why You Should Consider Taking Nighttime Fat Burners?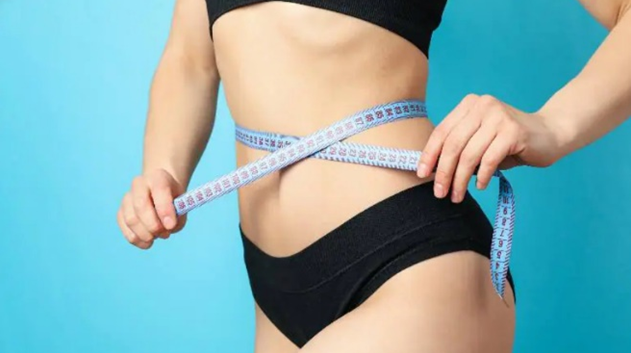 Most people are always looking for that extra edge when trying to lose weight. While there are many options on the market, not all of them are created equal. Nighttime fat burners are a type of supplement that can help you lose weight while you sleep. In this blog post, we'll take a look at why the best nighttime fat burners are so effective and whether or not they're right for you.
How Do Nighttime Fat Burners Work?
Most nighttime fat burners contain a combination of ingredients that help to increase your metabolism and suppress your appetite. By doing this, your body is able to burn more calories even while you're at rest. In addition, some nighttime fat burners also contain ingredients that help to reduce the amount of fat your body is able to absorb from food. This combination of effects can lead to significant weight loss over time.
Are Nighttime Fat Burners Right for You?
Now that we know how they work, the next question is whether or not nighttime fat burners are right for you. The answer to this question depends on a few factors.
First, do you have trouble sticking to a diet or exercise program? If you find it hard to stick to a healthy lifestyle, then nighttime fat burners can give you the boost you need to finally reach your weight loss goals.
Additionally, if you have a slow metabolism or tend to eat late at night, nighttime fat burners can help increase your calorie burning so that you can lose weight even while you sleep.
The Best Way to Take Fat Burners
If you're looking to burn fat, you might be considering taking a fat burner supplement. But did you know that the best way to take fat burners is on an empty stomach? Here's why:
When you take fat burners on an empty stomach, your body is able to absorb the ingredients more quickly and effectively. This means that you'll get the most bang for your buck, so to speak.
Additionally, taking fat burners on an empty stomach can help to optimize their fat-burning potential. So if you're serious about burning fat, make sure to take your fat burner supplement on an empty stomach for best results.
Black Friday Sales and Promotions on Fat Burners and Weight Loss supplements
Every November, people across the country make resolutions to improve their health and wellness. For some, that means joining a gym or starting a new diet. But for others, it simply means being more mindful of their daily habits and taking steps to boost their overall health.
If you're looking to improve your health in 2023, Black Friday 2022 is the perfect time to stock up on supplements. From protein powders to omega-3s, there are plenty of ways to give your body the nutrients it needs to thrive. And thanks toSupplements Black Friday Sales, you can get your hands on all of your favourite supplements at a fraction of the regular price. So why wait? Start planning your healthy 2023 today.
How Fat Burners Work?
Fat burners work by increasing your metabolism and by providing your body with the tools it needs to burn fat more efficiently. When you take a fat burner supplement, it's important to follow the instructions on the label carefully in order to get the most out of it.
For example, some fat burners need to be taken with food in order to avoid gastrointestinal issues, while others should be taken on an empty stomach for optimal results.
What's in Fat Burners?
Fat burner supplements typically contain a combination of stimulants and thermogenics. Stimulants such as caffeine help to increase your metabolism and give you energy, while thermogenics like green tea extract help to raise your body temperature, which causes your body to burn more calories.
When these two types of ingredients are combined, they create a powerful fat-burning effect. But as we said before, it's important to follow the directions on the label in order to get the most out of your supplement.
Conclusion: Why You Should Consider Taking Nighttime Fat Burners?
If you're looking for a way to help boost your fat-burning efforts, consider taking a fat burner supplement. Just be sure to take it on an empty stomach for optimal results!
If you're looking for an edge in your weight loss journey, consider taking nighttime fat burners. These supplements can help increase your metabolism and reduce the amount of fat your body absorbs from food.
Additionally, they can help curb late-night snacking so that you can finally reach your weight loss goals. Before taking any supplement, be sure to speak with your doctor to ensure it's safe for you.
How Bad Breath Affects Your Well-Being?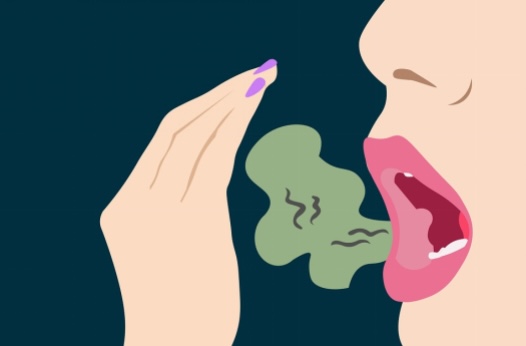 Have you ever done the stinking breath test? You know, the one where you cap the palm of your hands around your nose and mouth. You then breathe out through the mouth and inhale through the nose. The thinking is that it is an effective way of checking whether you have bad breath. It is not uncommon to find yourself doing this after a meal consisting of a heavy presence of onions and garlic.
The breath test may sound like fun and games. But there is a psychological aspect behind it. The thought that your mouth could be smelling could impact how you operate during the day. You could cover your mouth as you speak. You may also find yourself distancing yourself from others.
Now, you may be among the lucky few who have never had to deal with bad breath. Indeed you are pretty careful about your dental hygiene. You brush and floss with diligence. You also use SelenBio dental products due to their anti-microbial properties.
But, for other people, that is not the case. Bad breath can plague their lives leading to severe impacts on their well-being.
Importance of Oral Hygiene
Research shows that 35 to 45% of people worldwide may have bad breath or halitosis. Yet, everyone will have bad breath at some point in their lifetime. A staggering 80 million people in the United States suffer from chronic halitosis.
The cause of halitosis or bad breath is not always due to poor oral hygiene. Indeed you could be keeping up with brushing, flossing, and mouthwash use. But, the health condition of your body will have a significant role. And that has led to the emergence of bio-dental care.
The biological or natural dentist takes a holistic approach to your oral health. They incorporate safe solutions like the SelenBio Dental range of dental products. Microbial technologies provide a barrier against bacteria and are effective for plaque prevention.
Let's now delve into the main topic, which is the impact of bad breath on your well-being.
● Impact of Bad Breath on Quality-Of-Life
Research shows that people who suffer from bad breath are twice as unhappy as those who do not. They suffer over 500% more negative experiences. These results in severe psychological impacts like a lack of confidence and self-esteem.
There is a direct relationship between good oral health and outlook on life. Halitosis can affect your personal and work life. That is why taking the necessary steps to avoid bad breath is crucial. The things you can do as an individual that are within your control include the following:-
Brushing your pearly whites, and tongue, at least twice a day
Flossing to remove any food that is between the teeth
Using mouthwash
Stocking up on sugar-free chewing gum
But as we said, bad breath is not always due to poor oral hygiene. If nothing seems to be working, it is time to seek bio-dental care. The bio-dentist will take a holistic approach, incorporating the whole body. It is vital to know if other underlying health issues are contributing to the halitosis.
● Bad Breath as a Contributing Factor to Anxiety
If you have bad breath, your anxiety levels are likely to skyrocket. Insecurity and low self-esteem can make it difficult to interact with other people. The resulting self-isolation can have a severe impact on your happiness.
● Behavioral Manifestations of Bad Breath
According to the Breath Institute, the sufferer can, in the end resort to suicide. Indeed, the impact of bad breath is more severe than other health problems. The absence of teeth or the use of dentures is more palatable than suffering from halitosis.
And then there are the behavioral manifestations. In the beginning, sufferers may not show any alteration in behavior. Over time they will display social distancing, frequent gum chewing, and mouth covering.
If left untreated, the behavior will get worse. Some people will reduce the amount of talking they do. There will be heavy dependence on anything that can remove bad breath. Intimate relationships with the partners may reduce or even stop. Then, there will be significant signs of low self-esteem.
It doesn't stop there, though. At higher levels, social distance increases. They will be severe signs of insecurity, self-pity, and pessimism. This moves on to depression, anxiety, panic attacks, and suicidal thoughts.
Final Thoughts
It helps to practice good oral hygiene. As we have shared above, bad breath has a significant impact on your well-being. Anxiety, depression, unhappiness, and even suicidal tendencies are some effects.
Also, keep up with your dental appointments. It allows them to identify any underlying issues that may be contributing to the bad breath.
Frequently Asked Questions
What is the importance of oral hygiene?
Good oral hygiene is critical for the prevention of bad breath. It also helps prevent gum disease, tooth decay, and loss of teeth as you age.
What are the causes of bad breath?
Many factors contribute to halitosis or bad breath, including:-
Poor oral hygiene
Tobacco products
Dry mouth
Some medications
Mouth infections
Mouth, throat, and nose conditions like chronic inflammation of the sinuses and throat
Diseases like cancer, GERD, etc.
What causes plaque buildup?
Plaque is a result of the action of bacteria on sugary or starchy food. The bacteria release acid that helps in breaking down carbohydrates.
The acid, bacteria, and carbohydrates will combine. The result is a colorless, sticky film or plaque.
Why is it important to avoid plaque buildup?
Plaque can result in bad breath and red, swollen gums. Once it hardens into tartar, it can result in halitosis. Other issues are periodontal/gum disease, tooth infection, and decay.
What is bio-dental care?
Bio-dental care takes a holistic approach to oral health. There is an emphasis on mouth-body connections to disease prevention and management. You may, for instance, be suffering from gum disease.
But the impact will spread to the rest of your body. It will end up affecting your physical and mental well-being. Bio dental care also focuses on solutions that are non-toxic. It also avoids invasive procedures like dental surgery.
Do pets suffer from poor oral health like humans?
The answer is yes. Cats and dogs may have some type of dental disease by age three. These include bad breath, tartar buildup, and gum disease.
You can check out SelenBio Dental for some effective solutions to some of the problems. Such include barrier sealant, plaque spray for dogs, and dental additives for cats. And like humans, schedule visits with the vet to check your pet's oral health.