5 Important Qualities of a Professional Home Health Aide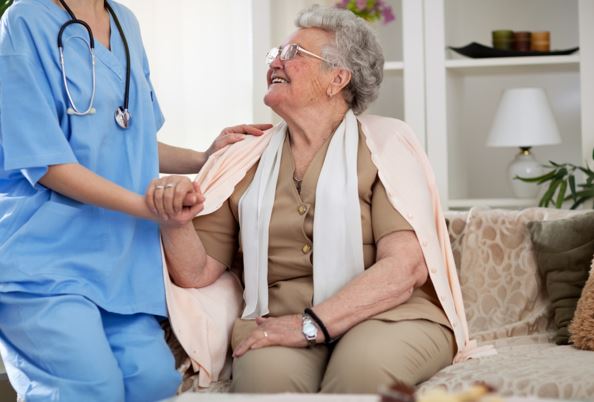 If you need to find a home health aide, picking the right one is crucial. Home health services can help you or your loved one throughout recovery or with day-to-day care, but not all home health aides are alike.
There are a few qualities that you can look for that all good home health care providers should have. When you're on the hunt for a good one, looking for these traits can help.
Keep reading to learn all about what you should look for in a good home health aide.
Patience
Patience is one of the most important qualities that all home health aides should have. Taking care of another person is taxing, and a patient caregiver will make it a better experience for everyone involved.
Home health aides need to know how to work with many kinds of people, even in frustrating situations. Any good health aide will be able to act professionally and remain calm even when things aren't going to plan.
Organization
Home health aides need to be organized and have good time-management skills.
People who require home health aides need them to be on-task. Home health aides need to be able to make (and stick to) a schedule, prioritize tasks, and budget their time appropriately.
They're managing their own schedules as well as the schedules of their clients. Click to get more info on the specifics of what home health providers can do!
Flexibility
While organization matters, home health aides also need to be flexible and able to divert from their original plans if it's necessary to do so.
When a health aide is caring for another person, unexpected things can arise. There could be an emergency, the client may need to change their schedule, or there may be new things to do.
Regardless, a professional home health aide can make those changes in stride and move on without delay.
Communication Skills
Any good home house aide needs to be able to communicate well with their client, the family of the client, and the other health aides that work alongside them.
Home health aides need to be able to communicate instructions and explain things in a way that clients and other caregivers can understand and implement.
It's also important that they can use their communication skills when they're spending time with their client. People who are homebound need company and compassion. They often get lonely, and caregivers offer companionship.
A good caregiver knows how to listen with compassion and attentiveness.
Reliability 
All good home health aides and caregivers need to be reliable.
As we mentioned, staying organized and sticking with a schedule is a must. Home health aides also need to be timely, able to complete all required tasks, and able to ask for help if they need it.
It's okay for someone to be unable to complete a certain task, or for someone to need a day off, but part of being reliable is making sure that the job still gets done, even if someone else is doing it.
Find the Best Home Health Aide
Finding a great home health aide will make your life (or your loved one's life) so much easier. The right home health aide will be attentive, reliable, flexible, organized, and patient. They'll be a great addition to your home!
Are you looking for more helpful articles about all of the top trending topics? Check out the rest of our site.
When To See a Fertility Specialist?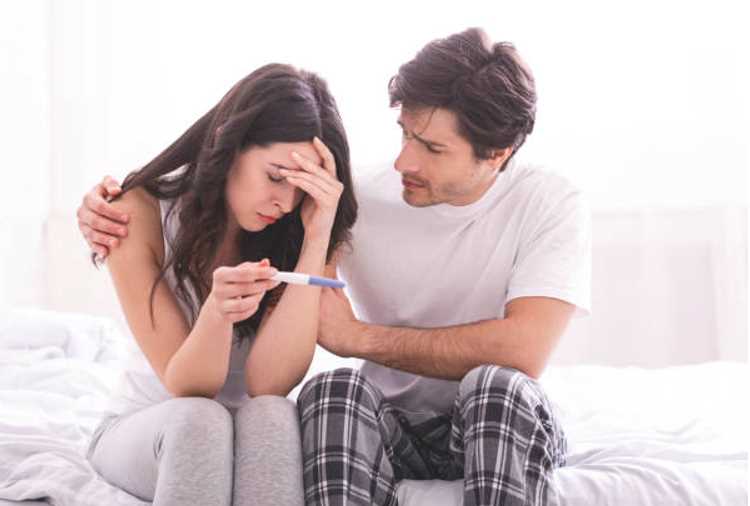 Fertility and Infertility
It's a question many married couples ask themselves: "Are we going to have children?" In the U.S., over 12 million people get married each year, and nearly half of them eventually have kids, with or without fertility help from modern technology.
For couples to start a family of their own, they'll need to take a fertility test first. But what is this test, and how does it work? One can visit an infertility specialist for a well-equipped medical facility that conducts these kinds of tests and helps patients.
For couples to start a family of their own, they'll need to take a fertility test first. But what is this test, and how does it work?
Fertility Tests
Choosing to undergo a fertility test can be a scary and challenging decision. It is essential for any couple, no matter what stage of life they are in, to do so for their peace of mind and prevent future potential problems.
Even though there are many misconceptions about fertility tests that can lead some couples down ersatz avenues with false hope, the reality is that they allow you to understand your reproductive health status better.
Knowing if you have specific issues can often help open up avenues for treatment or planning — and it will undoubtedly give you peace of mind. Some of the points that should be kept in mind before going visiting an infertility specialist are:
First of all, the doctors will see if the female partner is releasing an egg every month and undergoing menstruation regularly.
The ASRM (American Society of Reproductive Medicine) asserts that men and women should begin seeing or visit a fertility clinic to check up with a fertility specialist on the first day of their menstrual cycle.
On average, your chances of getting pregnant increase by 7% each month you wait until you go to see a specialist for help. A fertility specialist is the only person who can give you the real-time information you need to make sure you are getting pregnant, whether or not ovulation has occurred.
The doctors will also go for the semen analysis to check whether the semen produced has adequate sperm and if the sperm count needs to be increased.
If the results come negative then, the doctors prescribe some fertility drugs for the respective partner.
Fertility tests and the treatment afterward cost a reasonable sum of money. And also, these tests are somewhat challenging. Therefore, one must be cautious enough.
Fertility specialists will be able to test for and treat any hormonal, nutritional, and environmental concerns that could be interfering with the quality of your eggs. Once your fertility specialist has treated you correctly, you can focus on getting pregnant as quickly as possible.
Apart from these, you should also take the necessary steps and precautions for side effects before visiting an infertility specialist.
A step towards future
What's notable for keeping in mind is there is no set age limit when fertility tests should be conducted. It depends on individual circumstances, your health status, and your particular circumstances.
If you have concerns about being pregnant, the best time to get fertility testing would be as soon as possible. As the longer you wait for help, the harder it might be to resolve issues if they exist.
How to Develop a Self-Care Plan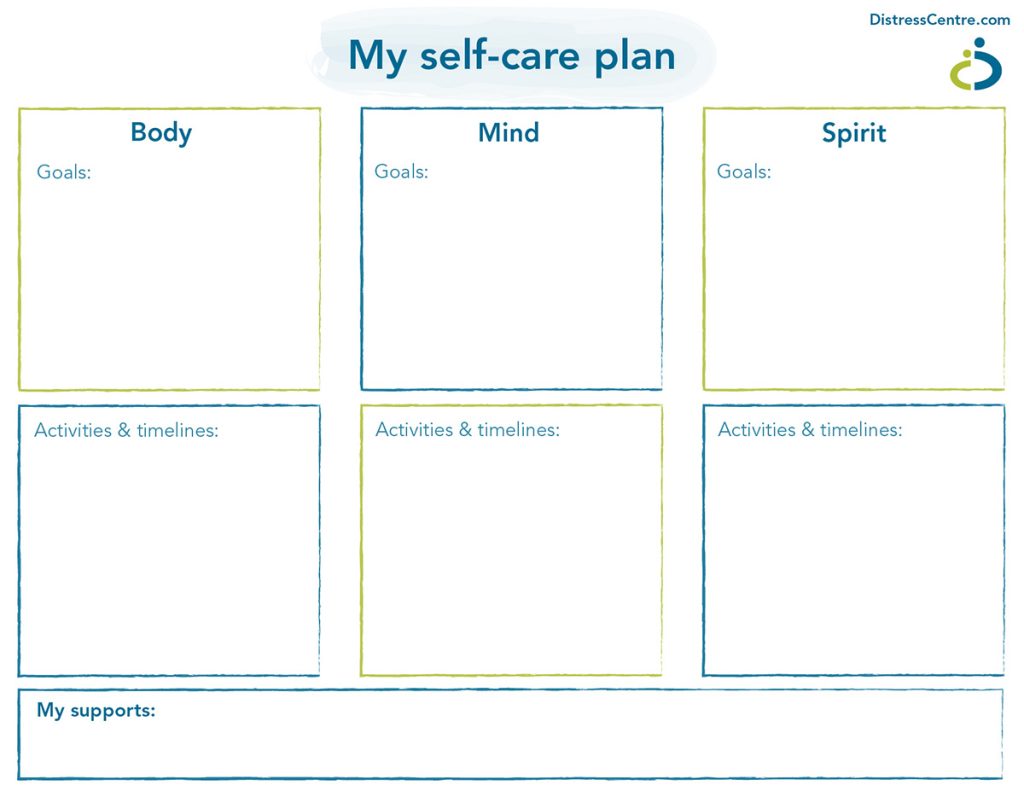 It is necessary to take good care of your mind, body, and soul daily, not just when you are not feeling great. Little practices like exercising regularly, eating right, reducing stress, and taking time off when necessary can lead to a healthy and happy lifestyle. When you are developing a self-care plan, keep in mind that you will not find a one-size-fits-all option. Everyone has different needs, lifestyles, strengths, and limitations. Therefore, as you develop a self-care plan, factor in your needs, then develop a holistic self-care routine.
What Does Holistic Self-Care Entail?
Selfcare comes with different components, and each needs to be nourished to lead a fulfilling life. The common aspects of self-care include:
Physical

Professional

Relationships or connections

Psychological

Spiritual

Emotional
All these are aspects that you deal with on a daily basis. While your professional life may be healthy, you may find that your emotional life is lacking. That means when you are developing a self-care plan, you also have to consider which areas need improvement and which ones you are doing well. That being said, here are ways you can develop a self-care routine in all these aspects.
Physical Self-Care
The first thing that often comes to one's mind when one hears self-care is the physical part of it. This type of self-care not only helps you stay fit but also makes you calm and happy. When looking for a plan, look for the things you love doing and add them to your schedule. Examples of activities you can do include:
Exercising (running, cycling, walking, or taking a fitness class)

Dancing to a favorite song

Getting a massage

Taking a bubble bath

Getting enough sleep etc.

Eating a healthy diet

Complementing your diet with supplements from a reputable

vitamin manufacturer
Professional Self-Care
Professional self-care involves taking care of your work life and doing your responsibilities. This is something you need to practice whether you are an employer or employee. As an employer, ensure you are creating a positive work environment. This leads to a peaceful and productive company. If you are looking into investing, plan and consult with a financial advisor. Whether you are interested in investing in private label supplements for wellness or real estate, it is good to have a business plan at hand. As an employee, strive to improve your skills as that helps grow your professional life. Also, set boundaries on the kind of relationship you have with other co-workers and customers.
Relationships
It is also important to look at how you can maintain healthy and supportive relationships with those close to you. Start by prioritizing close relationships with family members, partners, and children. Also, be there for your friends, attending their special events and supporting them.
Psychological Self-Care
Psychological self-care includes pursuing activities that allow you to clear your head and make rational decisions or engage with other people intellectually. For a manageable personal and work life, you cannot neglect psychological self-care. Here are some of the things you can do.
Participate in a hobby that is not related to work

Write a journal

Make time to relax

When outside the office, turn off your work phone or email

Make time for positive engagements with friends and family.
Spiritual Self-Care
Spiritual self-care is necessary, whether you are a religious, agnostic, atheist, or otherwise. Any activities that allow you to nurture and connect with your soul fall under spiritual self-care. Majorly, the practice is about connecting yourself to your inner spirit. For some, this may involve honoring a higher being (God, the universe, or whatever you believe in). For others, this may take a different turn. Either way, some of the ways to practice spiritual self-care include:
Going to church/ mosque/ temple etc.

Doing yoga

Spending time in nature
Emotional Self-Care
This involves allowing yourself to feel emotions while improving your emotional literacy. It is also learning to manage stress effectively, navigating feelings, and increasing empathy. Some of the ways you can enhance your emotional care are as follows:
Making time to reflect on what you are feeling

Saying no when you are not comfortable doing certain things

Being kind to yourself and others

Having emotional boundaries
When creating a self-care plan, you can pick one or two activities from each category and start doing them. Eventually, these things become a part of you, enhancing your general well-being.
4 Astonishing Benefits of Chiropractic Care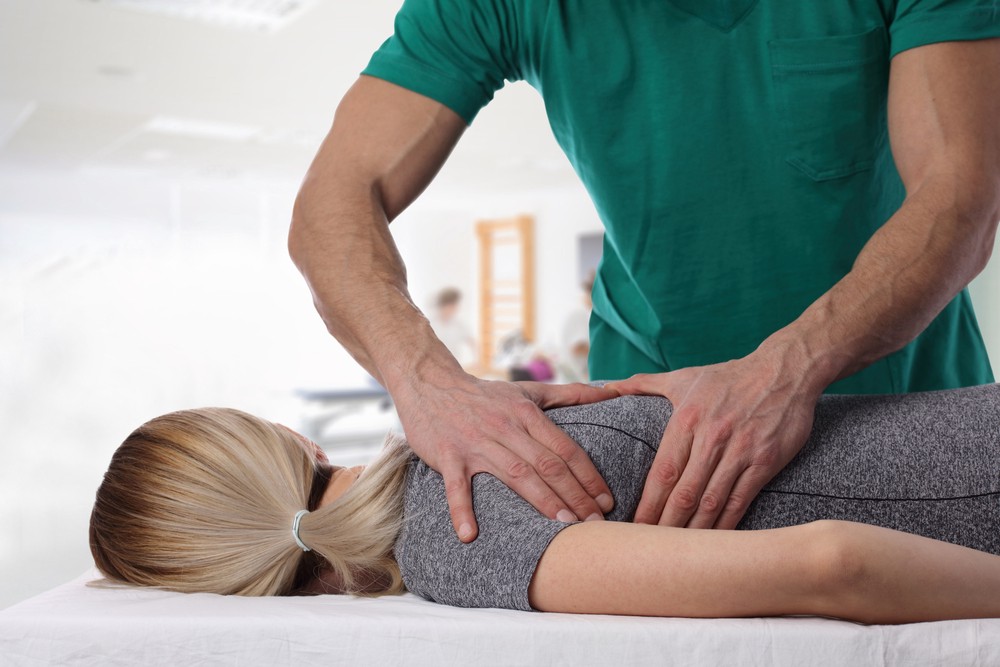 As of 2021, there are 67,736 chiropractic clinics in the US.
Improving musculoskeletal health is the core aim of chiropractic care.
Most people visit a chiropractor for neck and back pains. While this works well, they don't know that there are more surprising benefits of chiropractic care than meets the eye. It's however important to research the chiropractic benefits and risks associated with it.
Continue reading as we discuss four benefits of chiropractic care.
Chiropractic Care Helps People With Mental Health Issues
Mental health is a sensitive subject that often goes unnoticed until it is too late. Most people with mental health issues don't speak out or seek help due to the stigma associated with it. With 1 in 5 Americans said to be suffering from mental health issues, it's time to speak up and deal with it.
If you or someone close to you suffers from mental health illness, do not despair, as chiropractic care offers help. The mental benefits of chiropractic care can't be overlooked. Chiropractic care works to maximize the health of the nervous system.
This handles controlling and regulating psychological and emotional health. Chiropractic care works at finding a balance between your body and mind.
Click for more information on chiropractic care.
Chiropractic Care Leads To Healthier Pregnancies
Getting pregnant brings hope and joy for the future generation. However, the pregnancy journey till delivery isn't always smooth as we would hope it to be. Chiropractic care comes to the aid of pregnant moms.
During pregnancy, several complications and problems occur. From intrauterine constraint, breech positions to back and hip pain, all these common problems can be mitigated by or prevented with chiropractic care.
Some women have pelvic misalignment, which can cause severe pain and discomfort, which makes it challenging to move around. A chiropractor employs specific, procedures to bring the pelvis back into harmony with the spine's structure. This restores not only comfort but also the nervous system's capacity to work.
Lowered Blood Pressure
Are you looking for a way to lower your blood pressure?
Chiropractic care offers a different yet very effective option for lowering your blood pressure. Chiropractic care has been shown in studies to be as beneficial as not only one, but two hypertension drugs when used together.
While medication works, there are so many side effects that can develop from that. Considering that high blood pressure is a leading killer, taking care and regular checkup is necessary.
Improves Digestion
Chances are you've seen a TV ad for medications that helps improve and relieve digestion issues. A chiropractor can also help with gastrointestinal problems.
The reality is that a strong spine is the foundation for digestive comfort. Because your digestive system and neurological system are linked, the nerves in your spine might have an impact on your digestion.
Experience These Surprising Benefits of Chiropractic Care
Visit a chiropractor today and open yourself to the surprising benefits of chiropractic care today. The long term benefits of chiropractic care will ensure you live a healthy life.
If you've enjoyed reading this article, you'll love our other amazing Health, Lifestyle, and Home Improvement blog posts. Check them out today!