The MBA Isn't Dead: 3 Reasons Why You Should Pursue a Specialized MBA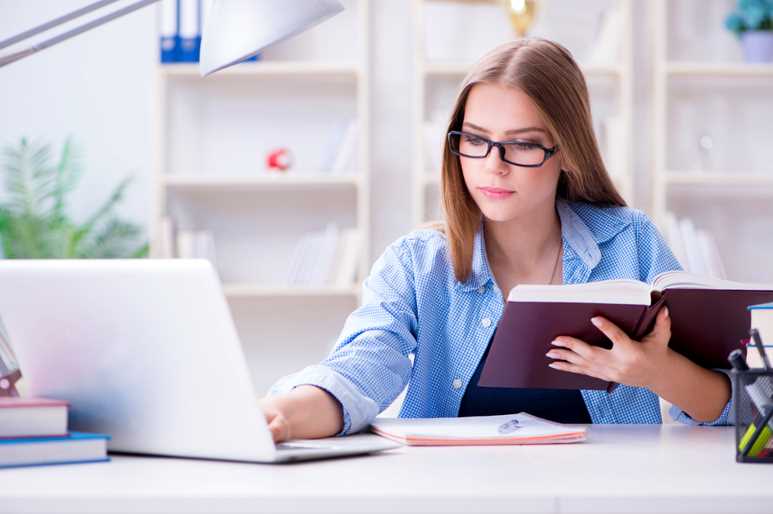 Prior to the onset of the COVID-19 pandemic in early 2020, the MBA, by some estimates, was on its last legs. Education journalists across the country were proclaiming the MBA is dead and forecasting what would come next.
And what came next? The pandemic.
In just 18 months, however, MBAs went from declining to soaring, with an over 20% increase of applicants and new students at business schools across the nation, according to Poets and Quants.
Now, prospective and current students alike are searching for the right degree programs. Should they look into accounting degrees? Business degrees? Project management degrees? What kinds of opportunities are out there, and how can someone take advantage while navigating work, family, and other everyday responsibilities?
Even as COVID's grip on our lives is beginning to weaken, now is just as good a time as any to pursue a specialized MBA. Here are three reasons why that makes good sense:
What is a Specialized MBA?
A specialized MBA is worth exploring for a few reasons. The most valuable reason is that you get more bang for your buck. Instead of learning about a variety of business-related topics, you'll gain in-depth knowledge in one specific area of business and an overall more targeted management experience.
Think of your specialization as your "major" within your master's degree program. Of course, this degree type is already an in-depth exploration of one topic, but selecting a specialization makes it even more specific and the work intentional. When you have your master's degree in hand, you'll be fully prepared for the career you desire.
1. Go After the Career You Want
If you're considering an MBA, you likely already have a bachelor's degree or are almost done and trying to determine your next steps. There are many different specializations to consider. But maybe you already have a communications degree and are interested in pursuing an MBA. If you specialize in marketing, you'll be able to capitalize on the knowledge you already possess and chase after a career that truly makes your heart sing.
Alternatively, it could be that you're at the beginning stages of your education. You know what you want to achieve, and now you have to find the most advantageous way of getting there. Maybe you want to be a project manager. If that's the case, start by earning a bachelor's degree that fits that career path and then complete an MBA with a specialization in project management. Whether you tailor your career to the education you already have under your belt or you make a plan for the career you want, a specialized MBA can help you get there.
2. Gain an Advantage Over MBA Candidates
With a specialized MBA, you're already more qualified than the average competition for various specialized career paths. Specializations in master's degrees work like a minor or major as part of your undergraduate studies. Upon starting out, you completed general education requirements, but then really dug deep into one specific aspect of business.
As part of your MBA studies, you received more than surface-level expertise, which is what many companies are looking for. While degrees are great, companies want someone who truly will understand the job at hand. For example, someone with an MBA in accounting will have a better understanding of accounts payable and accounts receivable, as well as tax law in comparison to someone with a general MBA. That extra knowledge not only makes you a more desirable candidate but also gives you leverage when seeking a higher salary or new employment.
3. Pursue Different Degree Specializations
After deciding to pursue a specialized degree, you need to determine what degree you want to complete. There are several different specializations you can pursue as you're considering your future career. Here's a snapshot of the different opportunities available:
Project Management
Take a deep look into project management and explore a variety of industry knowledge. You can become proficient in project selection, management and organization, and planning and budgeting. Project managers are essential for companies that have big goals but may not know how to achieve them. Additionally, they save companies money, time, and resources, as they know how to organize, plan, and budget projects of all scales and sizes.
Accounting
Be prepared to gain the tools necessary to solve accounting problems as they arise. You'll meet objectives like financial analysis, taxation, and strategic business planning. Every company needs a solid accountant on its team, someone who understands tax law to maximize their return and minimalize taxes due. Accountants help to keep their clients on track financially. Additionally, there are many different jobs and job titles that one can achieve with an accounting degree.
Marketing
By pursuing this specialized degree, you'll get a chance to learn how to appropriately develop marketing plans and how to organize a team of marketing experts. Marketing is a critical cog in any business, as these professionals are tasked with drumming up interest and getting people to click through, stop by, or build interest in the company. With a marketing specialization, you'll be able to strategize, lead, and generate results!
Pursuing an Advanced Degree Helps You!
Specialized MBAs are amazingly versatile degrees because they provide so many opportunities for candidates. Not to mention, they open doors in all kinds of areas to make you an expert in any field of business that intrigues you. Pursuing an advanced degree will set you up for success in a variety of fields. The hardest part? Deciding which direction you want to take. However, no matter where you want to go, a specialized MBA will get you there.
Top 11 Practical Tips for Students to Take Notes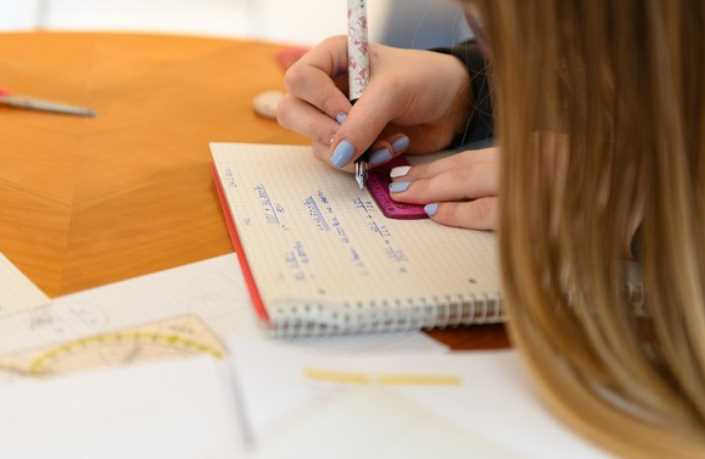 Being a university student can be frustrating with endless classes, essays, presentations, projects, and extra readings. While it's possible to get custom essay writing services for completing the assignments, you need to have correct information about the subjects to ace your exams, which is why taking notes is essential.
Sit in the Front Row
Many university students are averse to sitting in front of their class, but it's the best place to be attentive. Being in the front seat will keep you attentive, promising a better understanding of what the teacher is saying. In addition, there won't be any noisy distractions in the front, and the direct line of communication with the teacher can lead to quicker and more accurate note taking.
Choose Between Digital and Paper Notes
Taking notes in university demands a strategy. Usually, students have to choose between taking notes on a laptop or taking notes with paper and pen. The students need to consider their subject, learning approach, and speed of writing in different mediums.
Many students can type faster when compared to their writing speed, but some subjects call for a visual approach. So, if you are taking notes on laptops, creating the illustrations will take time. In addition, the students are likely to retain the information better when they hand write it. Having said that, if you want to memorize stuff while taking notes, opt for handwritten notes.
Keep the Notes Concise
The majority of university students try to write down everything the teacher says, but it's a counterproductive practice. You might have the speed to jot down everything, but it's not productive to have six pages full of theories that you cannot understand.
Rather, you should keep the notes concise and write them in the form of a summary. While taking notes, write down the most important details and neglect the information that you already know.
Write Neatly and Keep it Organized
In case you choose handwritten notes, you need to read what you are writing (you will need to understand the notes while preparing for the exams). So, write neatly to make sure you don't have to spend time decoding the notes. Secondly, you must keep the notes organized by having separate notebooks for every subject. Also, the notes must be categorized according to the units/chapters for easier preparation.
These notes can help you greatly if you opt for custom essay writing services in case you are struggling to write an essay yourself.
Use a Dictaphone
If you are slow in taking notes and don't write quickly, there are high chances that you will miss out on important facts and points shared by the teacher. For this reason, it's better to use a dictaphone for recording the lectures. This way, you will have a complete recording of what the teacher said in the class, making it easier to take notes at your own pace.
Use Formatting and Abbreviations
Using capital headings and underlining the important words will help you identify the key points in the notes. In addition, you can use different highlighters to highlight the important part of the notes. Secondly, you can use abbreviations to increase your note-taking speed.
For instance, rather than writing "to" or "too," you can write "2" as it's quicker. In simpler words, you can create abbreviations for frequently used terms, particularly the technical and longer ones.
Create a System
Our brains need a routine to work properly, which is why you must have a system for taking notes. For instance, you can start adding the topic, date, and class before the lecture begins, so you are ready to start writing as soon as the lecture starts.
In addition to this, always leave some margin between the headings and other content to be able to understand what you have written. Moreover, you can always use space to make diagrams or illustrations as it creates a disciplined system.
Focus on the Main Point
While taking notes, you won't be able to write down everything, at least not effectively. For this reason, it's much better to focus on the main point. Usually, the teachers have the lecture outline, which means their points will flow.
So, start by writing the lecture's topic and create points in the outlines. It will help capture the important parts of the subject and create structured notes that enhance the learning.
Use Your Own Mind
While writing down the notes, you need to think about more than the mere words. To illustrate, you should listen to what the teacher is saying and outline the important words that you need to remember and exclude the non-important parts. In addition, you should write down your own conclusions to determine if you actually understood something from the lecture.
Ask Questions
Whenever you are learning a new topic, it's evident that you won't understand everything. So, rather than writing down everything and neglecting conceptualization, you must ask questions when you don't understand something. In particular, you can utilize the break time to have a one-on-one session with the teacher.
Add Visual Elements
Notes without any visual elements, such as diagrams and illustrations, can be challenging to understand. For this reason, you can create some tables to categorize the topics or make a branched illustration to add the main topic and subtopics – it will help decipher what you have written. On the other hand, if you are using a note-taking app, you can capture the presentation's snippets to add them to the notes.
The Bottom Line
Taking notes is a serious business because it can directly influence your understanding of a specific topic. So, once you are done following these notes-taking tips, you can get custom essay writing services to complete the assignments while you review the notes to ace your exams.
Most Important Factors to Consider When Pursuing an MBA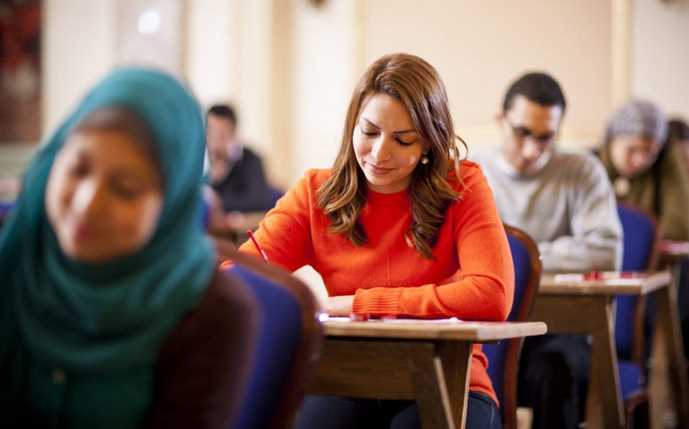 This professional certificate is widely regarded around the world since it produces the most well-qualified general managers. An MBA is a postgraduate specialized professional training of managers of the highest qualification in the field of business, according to the traditional definition.
In other words, if you have at least one diploma and long-term job goals, you should attend an MBA program. People who require an MBA degree are those who want to learn how to manage people and structure and create their own firm successfully.
Nonetheless, whether or not to pursue an MBA is a difficult subject with numerous variables. Far more difficult than selecting a writing service for yourself, as there are extensive assessments of the top academic services in 2022. In this post, we'll go over many elements of MBA education and provide you with the knowledge you need to make the best selection for yourself.
Many people pursue an MBA to become entrepreneurs and learn how to establish and build a firm. They have a tremendous dream and want to know how to make it come true. Here are some of the reasons why an MBA may help you become a successful entrepreneur:
MBA instructors with real-world startup experience can advise you on the primary pitfalls to avoid and what you can do to ensure your firm develops and remains stable over time.
MBA Profession
However, in order to begin with it, you must first construct a career: the MBA program is designed for individuals who have not only graduated from university but have also worked in the area for some time. After all, an MBA is entirely optional, i.e., your personal preference.
After working, you will realize, through experience rather than theory, that your knowledge and abilities are no longer sufficient. As a result, the MBA program is generally attended by fairly successful and experienced business people, managers of big corporations, and professionals who have recently graduated from college.
Business School Education
Most business schools, like most others, begin the school year in September or October. You must begin working on the paperwork in January of the year in which you intend to begin studying. The deadline for applications is around April or May.
Every year, it gets increasingly difficult for a student to select a school. However, every student who chooses a university has the same challenge. The main difference is that studying at a business school costs more money for less time spent learning.
As a result, numerous variables should be considered before selecting the institution where you will earn your MBA. At a minimum, the following variables must be considered: the school's location, the program's content, what courses are included, if the software is utilized in the classroom, and the overall cost of the program.
Yes, inquire whether the institution offers MBA training services, as the companies to whom you will submit the credential will be interested in this matter. Also, determine whether you want to devote all of your time and energy to studying or working at the same time. If you choose the latter, keep in mind services that assist students with academic loads and where you can buy letters of recommendation.
Various MBA Options
There is no one widely acknowledged software systematization (just as there is no single MBA standard). However, we can distinguish the most fundamental types of programs used across the world: executive MBA (EMBA), full-time MBA, part-time MBA, distance-learning MBA, and mini MBA.
A third of the course is normally dedicated to core business skills, with the remainder of the time dedicated to electives chosen by the student. Economics, accounting, marketing, people management, information systems management, business strategy, finance, operational management, and business legislation are the fundamental subjects. MBA students frequently transfer regular jobs to the paper writing service, freeing up time to more effectively enhance their abilities.
Rather than lectures, a lot of time is spent in the learning process studying the operations of actual companies in the form of workshops and games, and coaches, in this case, are the managers of these same enterprises. This training will cost between $15,000 and $30,000. You can, however, take out a loan or arrange with your employer to pay for a portion of your training.
Last Word
Of course, enrolling in an MBA program requires serious consideration. For individuals considering a professional career, earning an MBA degree offers up the most opportunities. An MBA provides the most relevant professional information and great practical management abilities that are easy to apply in your own business while working in a major corporation and in general for successful career advancement.
4 Rewarding Vocations You Should Consider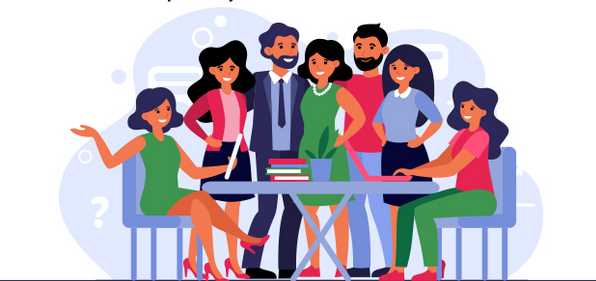 A vocation is a calling, and it can help you find your place in the world. It is different than a career, even a dream career, because vocations call to you on a spiritual level. While many vocations are chosen because of that spiritual connection, regardless of the pay, you can find a career that speaks to you, pays you well, and helps you feel fulfilled.
Finding your true vocation takes time. You don't know all the options out there and you may not know yourself well enough to even recognize your true vocation when the opportunity comes to you. To help you get started on your own journey, consider these top 4 rewarding vocations:
1.    Teaching
Teaching is one of the oldest vocations out there, and there are many ways to go about it. Yes, you can go to school and become a teacher within the education system. You can also become a mentor or even take on an apprentice. Teaching means passing down knowledge to future generations, and it is just as important in a classroom as it is in your studio, if you are an artist. Teaching is particularly important when you pass down heritage knowledge, like a culturally important technique that was used in the past, and can be one of the most rewarding jobs.
Remember that you do not have to limit yourself to teaching in a classroom. Many options are available, such as creating online courses or teaching small groups from your own home. Furthermore, if you love the vocation of teaching but find you have more of an aptitude for animals, don't get discouraged. You have options like starting a dog training business. Like many other things, teaching comes in numerous forms. Don't confine yourself to the classroom if you think this is your vocation.
2.    Fostering
Fostering is a great vocation that combines the role of parenting with caretaking. Becoming a foster parent through thefca.co.uk or other fostering agencies means giving at-risk children with nowhere else to go a safe place. There are many different kinds of fostering as well. There is short term, long term, and parent-child fostering. All three kinds are incredibly important, and you will be paid for each child that you take on. This is an incredible role for those who want to support othersnd those who really want to make a difference in someone's life.
3.    Conservationists
Working as a conservator means preserving something important and integral to life or culture. You can work as a conservation scientist and help preserve the natural world and ecosystems for future generations, as an art conservator, or in many other roles. Conservators are often paid fairly well and, most importantly, play a very critical role in human society. They work to help maintain critically important ecosystems or items so that they remain in the future to enrich the lives of humanity as a whole.
4.    Public Servants
Police, firefighters, mental health counselors – all of these and more work to help the public stay safe and stay healthy. While there has been a lot of calls to defund the police this simply means expanding public health support and workers, and giving more budget to those who specialize in health or mental health. This will help give communities everywhere a greater resource of tools to help safely and effectively handle a wide range of issues that police alone are not trained for. Working as a public servant means serving your community, in any way that you find most important or interesting to you.