The MBA Isn't Dead: 3 Reasons Why You Should Pursue a Specialized MBA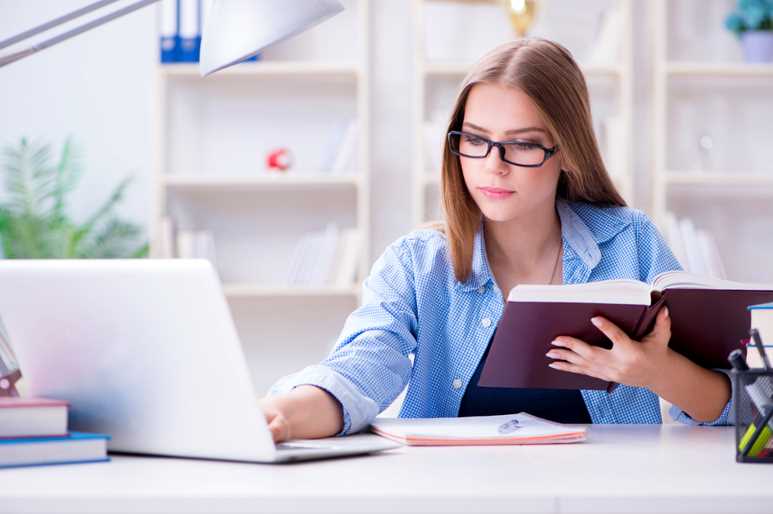 Prior to the onset of the COVID-19 pandemic in early 2020, the MBA, by some estimates, was on its last legs. Education journalists across the country were proclaiming the MBA is dead and forecasting what would come next.
And what came next? The pandemic.
In just 18 months, however, MBAs went from declining to soaring, with an over 20% increase of applicants and new students at business schools across the nation, according to Poets and Quants.
Now, prospective and current students alike are searching for the right degree programs. Should they look into accounting degrees? Business degrees? Project management degrees? What kinds of opportunities are out there, and how can someone take advantage while navigating work, family, and other everyday responsibilities?
Even as COVID's grip on our lives is beginning to weaken, now is just as good a time as any to pursue a specialized MBA. Here are three reasons why that makes good sense:
What is a Specialized MBA?
A specialized MBA is worth exploring for a few reasons. The most valuable reason is that you get more bang for your buck. Instead of learning about a variety of business-related topics, you'll gain in-depth knowledge in one specific area of business and an overall more targeted management experience.
Think of your specialization as your "major" within your master's degree program. Of course, this degree type is already an in-depth exploration of one topic, but selecting a specialization makes it even more specific and the work intentional. When you have your master's degree in hand, you'll be fully prepared for the career you desire.
1. Go After the Career You Want
If you're considering an MBA, you likely already have a bachelor's degree or are almost done and trying to determine your next steps. There are many different specializations to consider. But maybe you already have a communications degree and are interested in pursuing an MBA. If you specialize in marketing, you'll be able to capitalize on the knowledge you already possess and chase after a career that truly makes your heart sing.
Alternatively, it could be that you're at the beginning stages of your education. You know what you want to achieve, and now you have to find the most advantageous way of getting there. Maybe you want to be a project manager. If that's the case, start by earning a bachelor's degree that fits that career path and then complete an MBA with a specialization in project management. Whether you tailor your career to the education you already have under your belt or you make a plan for the career you want, a specialized MBA can help you get there.
2. Gain an Advantage Over MBA Candidates
With a specialized MBA, you're already more qualified than the average competition for various specialized career paths. Specializations in master's degrees work like a minor or major as part of your undergraduate studies. Upon starting out, you completed general education requirements, but then really dug deep into one specific aspect of business.
As part of your MBA studies, you received more than surface-level expertise, which is what many companies are looking for. While degrees are great, companies want someone who truly will understand the job at hand. For example, someone with an MBA in accounting will have a better understanding of accounts payable and accounts receivable, as well as tax law in comparison to someone with a general MBA. That extra knowledge not only makes you a more desirable candidate but also gives you leverage when seeking a higher salary or new employment.
3. Pursue Different Degree Specializations
After deciding to pursue a specialized degree, you need to determine what degree you want to complete. There are several different specializations you can pursue as you're considering your future career. Here's a snapshot of the different opportunities available:
Project Management
Take a deep look into project management and explore a variety of industry knowledge. You can become proficient in project selection, management and organization, and planning and budgeting. Project managers are essential for companies that have big goals but may not know how to achieve them. Additionally, they save companies money, time, and resources, as they know how to organize, plan, and budget projects of all scales and sizes.
Accounting
Be prepared to gain the tools necessary to solve accounting problems as they arise. You'll meet objectives like financial analysis, taxation, and strategic business planning. Every company needs a solid accountant on its team, someone who understands tax law to maximize their return and minimalize taxes due. Accountants help to keep their clients on track financially. Additionally, there are many different jobs and job titles that one can achieve with an accounting degree.
Marketing
By pursuing this specialized degree, you'll get a chance to learn how to appropriately develop marketing plans and how to organize a team of marketing experts. Marketing is a critical cog in any business, as these professionals are tasked with drumming up interest and getting people to click through, stop by, or build interest in the company. With a marketing specialization, you'll be able to strategize, lead, and generate results!
Pursuing an Advanced Degree Helps You!
Specialized MBAs are amazingly versatile degrees because they provide so many opportunities for candidates. Not to mention, they open doors in all kinds of areas to make you an expert in any field of business that intrigues you. Pursuing an advanced degree will set you up for success in a variety of fields. The hardest part? Deciding which direction you want to take. However, no matter where you want to go, a specialized MBA will get you there.
How do I know if my cable is XLPE?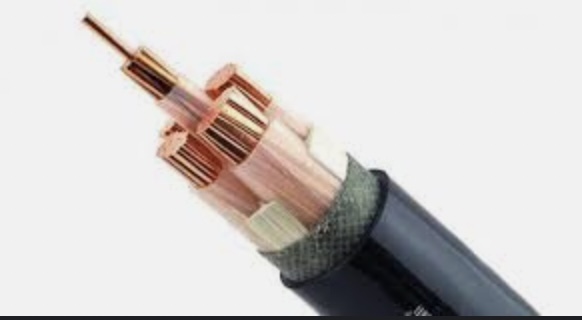 XLPE insulated cable is one of the most widely used types of cables in the world today. It is known for its excellent insulation properties, durability, and high resistance to electrical stress, making it a popular choice for power transmission and distribution. However, it is not always easy to know whether a cable is XLPE or not, especially if you are not familiar with the technical specifications of cables. In this article, we will explore the key characteristics of XLPE insulated cable and how to identify them.
XLPE (cross-linked polyethylene) is a thermosetting plastic material that is used for insulation in power cables. It is known for its excellent electrical, thermal, and mechanical properties. XLPE insulated cables have a high resistance to electrical stress and are capable of handling high operating temperatures. They are also highly resistant to abrasion, chemicals, and moisture, making them suitable for a wide range of applications.
So, how do you know if your cable is XLPE? The easiest way to identify an XLPE insulated cable is to look for the printed label or markings on the cable jacket. Most XLPE insulated cables are labeled or marked with the letters "XLPE" or "XLP" on the jacket. However, not all XLPE cables are labeled or marked, so it is important to know some of the other characteristics of XLPE cables.
One of the key characteristics of XLPE insulated cable is its color. Most XLPE cables are black or a dark color, although they can also be red, blue, or green. The color of the cable is not a definitive indicator of whether it is XLPE or not, but it can be a helpful clue.
Another characteristic of XLPE insulated cable is its flexibility. XLPE cables are generally more flexible than other types of cables, such as PVC (polyvinyl chloride) cables. This is because XLPE is a softer material than PVC, which makes it easier to bend and maneuver. If you are unsure whether your cable is XLPE, try bending it. If it is relatively easy to bend, then it is likely to be an XLPE cable.
XLPE insulated cables also have a higher current carrying capacity than other types of cables. This is because XLPE has a higher thermal conductivity than other insulation materials, which allows it to dissipate heat more efficiently. If your cable is designed to carry high currents, then it is likely to be an XLPE insulated cable.
In addition to these characteristics, XLPE insulated cables also have a higher voltage rating than other types of cables. XLPE cables are capable of handling voltages up to 33kV, making them suitable for use in high-voltage applications. If your cable is designed for high-voltage applications, then it is likely to be an XLPE insulated cable.
Conclusion
In conclusion, XLPE insulated cable is a popular choice for power transmission and distribution because of its excellent insulation properties, durability, and high resistance to electrical stress. If you are unsure whether your cable is XLPE or not, there are several key characteristics that you can look for, such as the printed label or markings on the cable jacket, its color, flexibility, current carrying capacity, and voltage rating. By understanding these characteristics, you can ensure that you are using the right type of cable for your application, which will help to ensure the safety and reliability of your electrical system.
5 Benefits of Using Professional Arabic Translation Services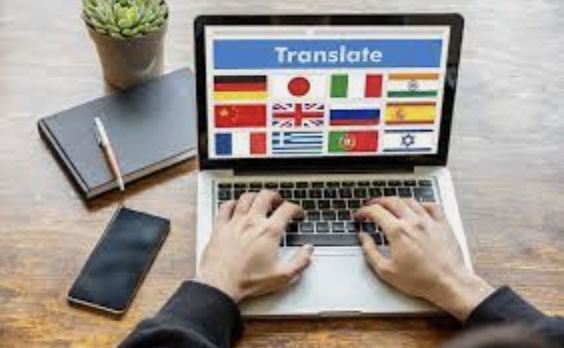 Do you need professional Arabic translation services? Research shows that there are more than 313 million people who speak Arabic across the world. This statistic makes it one of the most spoken languages. Due to the high number of Arabic speakers around, translating your content into Arabic makes sense. It will help you reach a wider audience, thus growing your business. However, to get the desired outcome, you need to hire the services of professional translators.
Advantages of Professional Arabic Translation Services
If you wish to target Arabic speakers, you need to hire English-to-Arabic translation services to help you connect with them easily. It's well known that consumers prefer to buy products or services from websites translated into their local language. Therefore, displaying your content in Arabic will help you connect with them and become a trusted brand. So, what are the benefits of using Arabic translation services? Read on to find out.
Time Savings
The translation process can be hectic and time consuming, especially for those who lack the experience. By hiring a translation company, you can save time and focus on other core business activities. A translation service has a team of qualified and experienced linguistics who work efficiently to offer quality translations within a short period. This means they can complete your project much faster than an inexperienced translator.
Hiring a provider can be highly beneficial if your business has a lot of content to translate. Doing so helps free up time, allowing your workers to work on other essential tasks.
Fast Turnaround
A fast turnaround can enhance customer service since you will respond quickly to queries and beat deadlines. This way, you can easily build trust and loyalty with your Arabic audiences, which can result in better customer satisfaction, thus, repeat business.
Some professional Arabic translation providers offer expedited or rush services. You can receive your translated document within a few hours if you contract such companies. A short turnaround can come in handy for urgent requests related to emergency legal or medical records. It can help you increase productivity, save time, and offer prompt services to your Arabic clients.
Accurate Translations
You'll get accurate results if you hire professional Arabic translation providers. Accurate translations are critical since they help maintain the meaning of your message and make your Arabic audiences view you as an expert in your industry. A correct Arabic translation can do wonders for your brand as it passes the message concisely.
An experienced Arabic translation vendor with quality qualifications is likelier to provide accurate solutions than a new one. This is because a professional agency has a team of native Arabic speakers who clearly understand Arabic cultural and linguistic variations.
An accurate translation is supposed to retain your message and brand identity in a manner that doesn't offend Arabic speakers. As a result, it has a higher chance of making you earn big in the Arabic market since it will strike a chord with your prospects.
Industry Experts
When it comes to Arabic translation, professional agencies do more than convert your text from one language to another. Usually, these vendors are experts in particular areas, such as legal, medical, education, or entertainment.
An Arabic translation agency that specializes in your industry can be your solution to all your localization needs. With a bit of research, you can find a company that understands the ins and outs of your industry. Selecting a specialist can significantly increase your success rate in the Arabic market. This is because Arabic native speakers can deliver quality translations to target the right audience.
Cost-effectiveness and Consistency
Hiring a professional Arabic translation company to handle your tasks can be cost-effective for your business. A reliable provider works on the principles of transparency. That's why they do everything they can to be consistent in delivering accurate Arabic translations. To be clear, consistency is what makes an agency stand out among its competitors. So, hire a professional Arabic translation agency that doesn't make you worry about hidden charges.
Some vendors lure you into a "quotation" trap by promising to return your tasks before the due date. However, they deliver poor quality work that doesn't meet industry standards, and to make it worse, they charge exorbitantly high fees. On the other hand, a professional translation company will clearly state its rates on the website and charge you accordingly. Its prices are usually more affordable compared to hiring an in-house Arabic translator.
Partner With a Professional Arabic Translation Service Today
An Arabic translation vendor can be your reliable partner in conquering a new market. Selecting the right company might be hectic, but this process will become seamless with some research and effort. So, do your part to ensure you find an efficient, quality-driven professional company to partner with. It's the only way forward.
How Can You Increase Your Salary with an Online MBA Degree?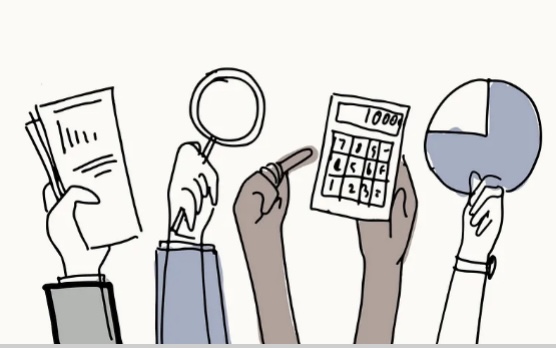 An MBA degree is frequently viewed as a ticket to a higher salary, greater job security, and more professional opportunities. With the rise of online education, you can now pursue an MBA from the comfort of your own home, making this prestigious degree more accessible to a broader range of people. In this article, we'll look at how an online MBA degree can help you earn more money, the advantages of studying for an MBA online, and some of the best MBA programmes.
The Benefits of Pursuing an Online MBA
Online MBA programmes provide a flexible and convenient way to further your education. Online MBA programmes, unlike traditional brick-and-mortar programmes, do not require students to attend classes at specific times, allowing them to work and study at the same time. Moreover, online programmes are frequently less expensive than traditional programmes, making them a more accessible option for many people. Further to that, when compared to traditional programmes, online MBA programmes offer a broader range of specialisations, allowing students to tailor their education to their career goals. Online students have access to a larger network of alumni and professionals, which allows them to form relationships and expand their professional network.
The Impact of an MBA Degree on Career Growth and Earning Potential
An MBA degree can help you advance in your career and increase your earning potential. An MBA is seen as a ticket to a higher salary and more senior positions in many industries. According to recent studies, people with an MBA earn 20% more than those with only a bachelor's degree. What's more, an MBA degree can help you develop a broader set of skills, such as strategic thinking and problem-solving, as well as financial management and leadership. Additionally, having an MBA degree can make you a more competitive candidate in the job market because it shows a dedication to professional development and a desire to succeed.
Choosing the Right Online MBA Program
When selecting an online MBA programme, it is critical to consider the institution's reputation, the program's quality, and the flexibility of the course offerings. It is also critical to ensure that the programme has been accredited by a reputable organisation, such as AACSB or EQUIS. The University of Queensland Business School offers the best MBA in Australia, for instance. The programme is accredited by AACSB, EQUIS, and AMBA and has been ranked as one of the top MBA programmes in the country. The programme covers a wide range of subjects, including finance, marketing, and strategy, and is designed to help students develop the skills necessary to succeed in business.
Making the Most of Your Online MBA Experience
To get the most out of your online MBA programme, you must be proactive and engage with your classmates and instructors. Participating in online discussion forums, joining study groups, and networking with your classmates can assist you in developing relationships, expanding your network, and gaining a deeper understanding of the material. It is also critical to take advantage of opportunities for practical experience such as internships, projects, and case studies. This will allow you to apply classroom concepts and theories to real-world situations and develop your skills in a practical setting. Furthermore, staying current with industry trends and news will help you stay ahead of the curve and be more competitive in the job market.
Maximizing Your Career Potential after Your Online MBA
Completing an online MBA programme is only the first step towards reaching your full career potential. It is critical to maintain your skills and knowledge by participating in ongoing professional development and networking opportunities. Having a strong online presence can help you stay connected with your peers and build your professional reputation. Finally, it is critical to seek out new opportunities for advancement and to seize any that align with your personal and professional goals. An online MBA degree can help you achieve your goals and increase your salary whether you want to change careers, advance in your current company, or start your own business.
An online MBA degree can be a valuable investment in your future, allowing you to increase your salary, develop your skills, and advance your career. Whether you are just starting out in your career or looking to advance, an online MBA degree can help you achieve your objectives.