What's Up With Real Estate Prices in Mississauga?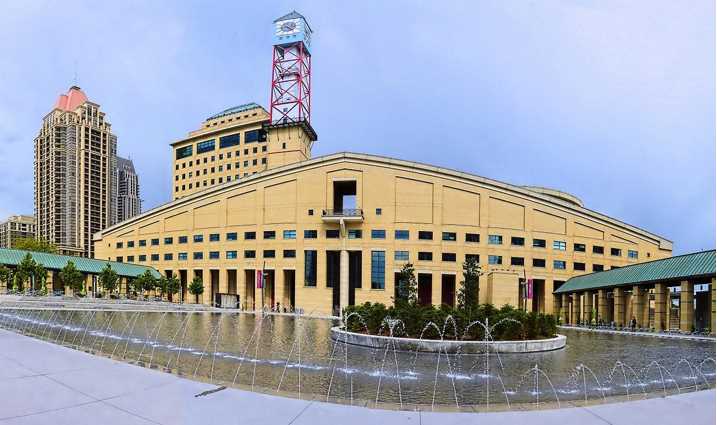 While home prices in Mississauga were already trending upwards for years, the COVID-19 pandemic accelerated the growth rate to record highs in 2020 and 2021.
Historically low interest rates and a demand for larger property outside of Toronto added fuel to the fire that already made Mississauga a hot real estate market. However, the imbalance between demand and available housing for sale that has plagued many real estate markets across Canada worsened in 2021. This shortage of affordable housing is and has been one of the main drivers of real estate prices continually ticking up.
If you're considering buying or selling real estate in Mississauga, check out the numbers below to help you decide if now is the right time. When you're ready, protect yourself and your investment by partnering with a local real estate lawyer.
A Record-Breaking Surge
Understandably, when COVID-19 first made its presence felt in Ontario in the late winter, early spring of 2020, the real estate market took a significant hit. Home sales fell off a cliff during what is usually the beginning of the busy real estate season. But that lull didn't last long and home sales skyrocketed month over month, even during the typically slower late-summer months. After all was said and done, Canada set a new annual record of 551,400 homes sold in 2020 despite the pandemic, social distancing and lockdowns.
In Mississauga and the GTA, increasing home sales continued well into 2021, outperforming both the pre-COVID and post-COVID monthly sales in 2020 – except for the unusually high sales in July, August and September of 2020. In fact, by October, the GTA and Canada had already surpassed the records for home sales set in 2020 with 106,699 and 581,275 sales, respectively (the GTA record for sales set in 2020 was 95161,).
Mississauga's market followed a similar trend until August of 2021, when the number of sales slowed. New listings dropped by 42% compared to August 2020 and were the lowest number in any August over the last two decades (981). The lack of new listings combined with increasing demand pushed home prices in Mississauga to month-after-month of record-shattering heights. Average home prices consistently topped the $1 million threshold, with detached homes quickly selling for over $1.5 million.
Looking Ahead
Sales are expected to remain strong but return to more 'normal' levels throughout 2022. Interest rates (and therefore mortgage rates) are expected to increase gradually, and with a dwindling supply of units for sale and sky-high prices, sales are predicted to fall by about 8%. Unfortunately for buyers, prices are expected to remain high.
Of course, COVID-19 will likely have the last word on how the real estate market plays out in Mississauga and the rest of Canada in 2022. Whether the remote working trend continues or immigration resumes (adding more demand) depends on new strains of the Coronavirus, the amount of spread and how governments respond.
Is the Disney Vacation Club Worth It?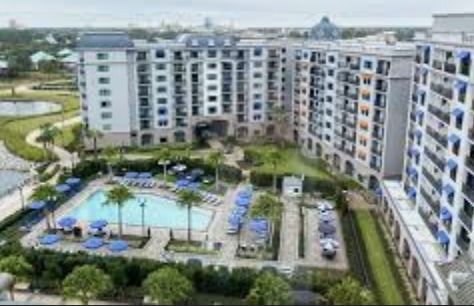 Around 58 million people visit Disney World every year, and many wish they could. People who love this amusement park and others might purchase a membership to the Disney Vacation Club.
The Disney Vacation Club is a membership you can buy to access this park and others, but is the Disney Vacation Club worth it?
You might ask this question before buying a membership. After all, you'll want to ensure it's a good investment.
Keep reading this guide if you're ready to learn the answer to this question.
What Is the Disney Vacation Club?
The Disney Vacation Club (DCV) is a timeshare program you can purchase. When you purchase a DVC membership, you have access to the following locations:
Disney World in Florida
Disneyland in California
Disney's Vero Beach in Florida
Disney's Hilton Head Island in South Carolina
Disney's Aulani in Hawaii
The membership comes with points you use at these locations. In addition, you can use the DVC points for other things, including Disney cruises.
Is the Disney Vacation Club Worth It?
When you join the Disney vacation club, you can decide how many DVC points to purchase. You can also decide when and where to use them.
Each location requires a specific number of points, and you must secure your dates in advance. You don't have to use all your points each year, but you should.
So what are the benefits of the Disney Vacation Club? Of course, the main benefit is the costs. If you enjoy going to Disney each year, you'll save money if you're a club member.
Secondly, you can choose how you spend the points. You'll find that some locations and dates require fewer points than others. If you plan properly, you can get more vacation time with your points.
Many people find that using their points yearly makes the membership highly worthwhile. However, some members also feel it's a good deal even if they don't use their points yearly.
How Can You Decide if You Should Buy a Membership?
After learning the basic details of the DVC, you might wonder if it's right for you. Of course, every family is different, but you can decide by considering a few things.
First, how much do you love Disney resorts and parks? If you love these areas and want to spend most of your vacation time there, buying a membership is a great idea.
Secondly, do you have time to travel each year? The membership is better for people who can travel every year.
Finally, you can consider the costs by checking out resales.dvcshop.com. One thing to know is that you can always sell your membership if you decide you no longer want it.
Enjoy Life by Traveling to Disney Theme Parks
If you ask, "is the Disney Vacation Club worth it," you'll learn that most people think it is. People who travel often and enjoy these parks love this membership.
Did you enjoy this article? If so, check out others on our site.
Thinking Of Moving To Brea, California? 4 Things You Need To Know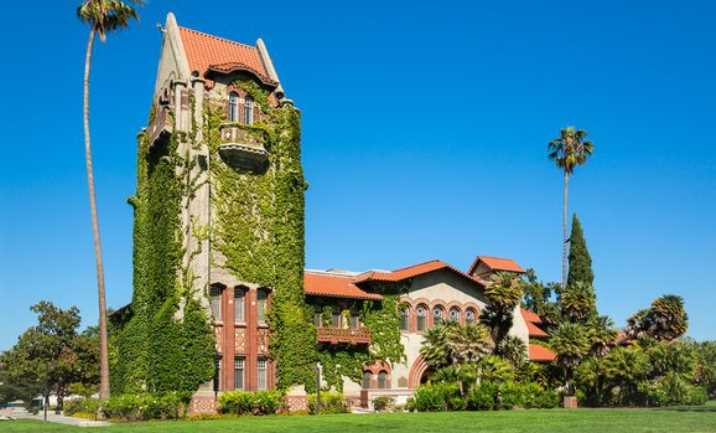 Brea is a tiny city in California state located in Orange county. The area has a suburban feel suitable for families searching for more space instead of densely populated cities. Brea is a perfect neighborhood to raise kids as you save money.
If you move and search for homes in Brea, you will find numerous reasons you call Brea home. This place offers a strong economy, excellent schools, and plenty of social activities.
Brea is the place to live if you are looking for an upscale area or family-friend community. Here are the things you need to know before you move to Brea, California.
Things You Need To Know Before Moving To Brea
The City Is Constantly Growing And Expanding
Brea city is becoming popular daily because it constantly expands and grows. Over the past two years, the population has steadily increased, with new businesses constantly opening up.
Such reasons make Brea the perfect place to live if you want to be in a city always moving. There are endless growth opportunities and something new to see or do. If you want a house in a  city full of life and constantly changing, Brea homes for sale are the perfect solution.
Has A Great Community Spirit
Brea has plenty of events and activities throughout the year, so everyone has something interesting to do. Whether watching a parade, participating in a community clean-up day or attending a farmers market, there is always a chance to be involved and meet new people.
Brea is also home to numerous recreational facilities and parks, so if you live in this area, you will always have somewhere to go and stay active. It's worth considering Brea homes for sale if you are searching for a place to call home with a great community spirit.
Plenty Of Job Opportunities Available
Being confident of job opportunities or job security as you move to a new place is essential. Looking for ways to commute to work helps you to feel secure and stress-free. If you know that you can commute to work efficiently, finding a future employer or a potential job is comfortable for a new life in Brea.
One of the reasons why Brea in California is becoming a popular destination for home seekers is plenty of job opportunities available. Brea has a strong economy with numerous companies and employees calling it home. The increase in human activities and several business start-ups have helped create new jobs for people.
If you want to buy a home and stay where you won't have a lot of hassle in getting a job, consider Brea homes for sale. Real estate agents know the right spots near the city where you can get affordable housing and still commute to work without much stress. This way, you have a quick transition from your old city to the new city.
Cost Of Living In Brea Is Relatively Low
After purchasing a home, utility and maintenance costs, home insurance, and property tax contribution to the cost of living. Among all the cities in California, Brea has relatively low costs of living in terms of healthcare access and affordability.
Healthcare costs make up a more significant percentage of the cost of living. The ability to afford healthcare is a crucial indicator of how much you are willing to pay for it in another state. Affordability is measured in out-of-pocket expenses and insurance coverage you pay after receiving the care.
If out-of-pocket expenses or insurance rates are high, the cost of living will increase. Accessing health care is determined by how easy or hard it is to receive care. Identifying the barriers that hinder you from getting better healthcare and other social services helps you to measure access.
Brea is an incredible place because it offers different social services at realistic prices to make your life comfortable. If you want an affordable neighborhood, Brea homes for sale will provide you with numerous options and select the best.
Conclusion
If you are considering moving to Brea, you must work with Brea homes for sale to understand different things that will make your life more comfortable. The area is constantly growing and expanding, a perfect match for a person looking for a city full of life. The cost of living is generally low, so you can afford different social services at realistic prices.
Buying A Fixer-Upper Property Vs. Brand-New Home: Which Is The Better Option For you?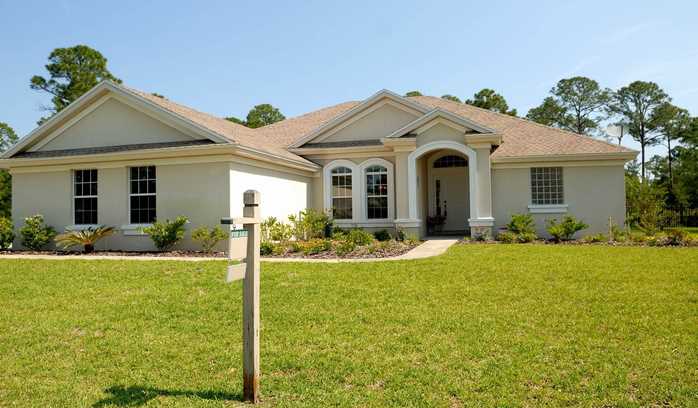 Settling on what type of property to buy is always a big decision, but deciding as to whether you want a fixer-upper or to go brand-new can be equally as daunting. In this article, we're going to look at some of the pros and cons of each, so you can decide which option is best for you.
Buying Fixer-Upper Properties
If you're thinking about buying a fixer-upper property, here's what you need to know…
The benefits:
More bang for your buck: fixer-uppers tend to be cheaper because there is more work to be done. So, while all of the space might not be liveable yet, with some work you'll be getting a decent sized property for less.
Great locations: while it's not always the case, older homes tend to be in some older neighbourhoods with charming settings – not to mention the interior charms.
Cheaper property taxes: older properties in older neighbourhoods tend to require less property tax than new properties in new neighbourhoods.
A good project: some people love DIY and getting stuck into a home renovation project. Buying a fixer-upper allows you to come in and shape the property as you see fit.
Flip for profit: if you are great at DIY and have a good vision for home renovation, you can significantly increase the value of your home and flip for profit.
The disadvantages:
Old features, utilities, and appliances: there's a good chance that your fixer-upper will require a lot of maintenance on old appliances and utilities, which can be a nuisance.
Unexpected problems arise: it's not uncommon to be surprised with hidden issues.
Increased value isn't guaranteed: you run the risk of investing time and money into renovating a property for little reward.
Long-term construction: unless you have time to focus solely on your renovations, flipping property can be time-consuming and expensive.
Buying New-Build Properties
If you're more interested in new-builds, here's what you need to consider…
The benefits:
Ready to move in: a new-build is ready for you to move in immediately with zero additional work required.
No maintenance: everything is brand-new so you won't need to worry about any maintenance labour or costs any time soon!
Eco-friendly: most new-builds are built with energy-efficiency in mind.
Local amenities: newer homes are built in planned communities with access to great local amenities.
The disadvantages:
More expensive upfront: brand new builds with quality construction and new appliances are always more expensive upfront.
Not always a great location: many new communities are further out from city centres and thus make commuting to work longer and more tiresome.
Young landscaping: new neighbourhoods with immature landscaping tend to have more noise pollution as there are fewer adult trees to absorb sound, etc.
Conclusion – How to decide?
Ultimately, the decision comes down to your lifestyle and what you'd like to achieve. If you don't have any DIY skills or the desire to flip a property, then a new build might be more appropriate. If on the other hand, you like the idea of having a bare shell that you can make your own, a fixer-upper can be a wonderful project. Just take your time to weigh up the various considerations and decide from there. In any case, you'll find plenty of inspiration at DDproperty.