What to Do When You Can No Longer Care for an Elderly Parent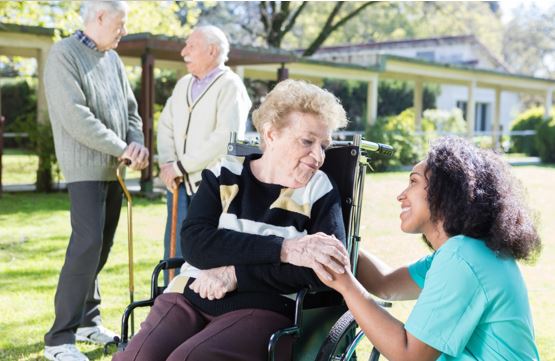 Have you been spending your time looking after an elderly parent? If so, this is a laudable task that you should be proud of.
But there comes a time when you can no longer care for an elderly parent. You have to focus your time on other things, but you're still concerned about your parent's well-being.
So what are the best steps to take before walking away from an elderly parent?
How do you make sure they'll have a great replacement who cares about them as much as you do?
Here's what you need to do:
Consider Respite Care
When you can no longer care for an elderly parent you should consider respite care.
This is a service where you hire a professional caregiver who lives with your elderly parent. These are trained caregivers that'll know how to care for an elder.
They'll know how to deal with certain ailments, administer medicine, and provide emotional support. They can also help with meals, exercise, and rest. A professional caregiver is the best option to make sure your parent receives the best care available.
Speak to Your Parent
You might experience some resistance from your parent if you decide to walk away from caring for them.
They've likely gotten used to your care. They'll likely be reluctant to receiving care from a stranger.
Unfortunately, during this time you might even expect your parent to get aggressive. They might also display anxiety or feel incredibly depressed.
You have to assure them that the professional caregiver will provide a great service. You also have to assure them that you'll still be around when needed.
You must introduce your parent to the new caregiver beforehand. Your parent should assess the new caregiver and whether they can develop a relationship with them.
If they find that they can't click with the new caregiver, you can ask the service to provide you with a new one.
Be Available
No matter how busy life gets, you want to make sure you can make yourself available to your parents.
Leaving an elderly parent behind can be frightening for them so make sure they don't feel that you're abandoning them.
You want to ask them about what's going on in their life. You also should update them on what's going on in your life. Parents feel uplifted when they know that their children are doing well.
Even a 5-minute call each morning can make their day. This is especially crucial if you plan on living far away from your elderly parents. Try to make yourself available as often as possible to your parent.
That's What to Do When You Can No Longer Care for an Elderly Parent
Now you know what to do when you can no longer care for an elderly parent.
Make sure you take the time to find the best professional caregiver who can take your place. Speak to your parent about the new caregiver and make sure to introduce them.
You want to make sure you remain part of your parent's life. Let them feel assured that you're never far away.
Enjoyed this article? You can find more great articles on caregiving and healthcare on our website!
What Are the Different Types of Gems That Exist Today?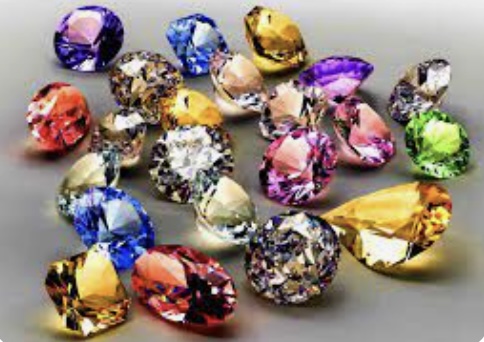 Are you interested in the science of gems? Are you wondering about the different rare gemstones that exist today? It turns out that the industry has a rich history, dating all the way back to ancient civilizations.
What exactly are these gems, also known as gemstones? What metals might they be set in or paired with? When learning about the substance of gems, there are a couple of fundamental questions to answer before moving forward.
Let's take a look at all the different types of gems one might encounter.
Beryl
Beryl is a gemstone with a fascinating history. It consists of the mineral beryllium and aluminum with trace amounts of other metals, such as iron and magnesium. It is made up of a group of minerals that include aquamarine, green emerald, golden beryl, heliodor, violet morganite, and golden-yellow beryl.
The most common color of beryl is green, but it can also come in shades of yellow, blue, pink, red, purple, and orange. Uncut, its color can often be quite dull. When cut, however, it can become quite sparkly and even more colorful.
Beryl's hardness makes it an ideal gemstone for everyday jewelry. Beryl can be found in many countries around the world and in many different types of rock formations, such as igneous and sedimentary. It is very durable and fits into many designer settings.
It can also be cut with stunning brilliance, making it a popular choice for engagements and wedding rings alike. The most valuable beryl is the emerald, which is known for its vibrant green color. Other varieties of beryl with rarer colors, such as morganite and heliodor, can also be quite expensive.
Beryl is popular as both a collector's item and a gemstone for jewelry. Beryl is also one of the most affordable gemstones, making it one of the most accessible and sought-after gemstones available today.
Chrysoberyl
Chrysoberyl is an exquisite gemstone that has been cherished for centuries. It is highly sought after for its ability to display an intense fire of yellow, green, or brown hues when it is cut into certain shapes. It is known to be very durable and is easily recognizable by its golden luster and olive color.
Chrysoberyl is quite hard and measures 8.5-9 on the Mohs scale. It can be found in Brazil, Sri Lanka, and Zimbabwe, as well as in other areas around the world, making it easy to acquire. As with any gemstone, its price depends on its color and carat size, but it is relatively affordable compared to other gemstones.
In addition to being used as jewelry, chrysoberyl is also used to make ornamental razor handles and specialty eyeglasses. It is truly a beautiful stone that has found its way into the hearts of many.
Corundum
Corundum is a type of gem that has many different colors. It is a hard mineral composed of a combination of aluminum oxide and trace amounts of other elements like chromium and iron. Corundum is the second hardest type of gemstone and is often used in the jewelry industry.
Its color range can range from ruby red to sapphire blue, to yellow and green, as well as many other colors. Its transparent form, known as ruby, is the most sought-after variety and can be found in many jewelry stores around the world. Corundum's brilliance and hardness make it the ideal gem to set in jewelry.
Its color never fades or tarnishes with time, making it a timeless addition to anyone's wardrobe. Corundum is also an important industrial material and is used in many abrasives, such as sandpaper, cutting tools, and high-grade optical instruments.
Corundum gems have also been found in ancient tombs and have been used to make jewelry since early times. This gem is an essential part of the world's history and will continue to be for years to come.
Diamond
Diamonds are a type of gemstone that has existed for thousands of years and are still popular today. They are composed of crystallized carbon, and each diamond is unique in its characteristics. Most diamonds feature 58 facets and the presence of internal flaws known as inclusions.
The value of the stone is based on its carat weight, clarity, color, and cut. The most sought-after diamonds are colorless and flawless, but colored diamonds remain popular and are often used in fashion settings such as engagement rings and other jewelry. Diamonds are rated based on their hardness, and they are one of the most durable of all gemstones.
They also symbolize beauty and everlasting love due to their strength, brilliance, and strength, making them the perfect choice for engagement rings and special jewelry.
Garnet
Garnet is a popular type of gemstone that has been around for centuries. It comes in shades of deep red, orange, and purple, and has been a desirable stone for many cultures, many of which had stories and legends associated with it. Garnets are mostly found in countries such as India, Tunisia, and Madagascar.
It can be found commercially in sizes ranging from small to large, although the highest-grade stones are much larger. They are composed of chemical compounds such as iron, magnesium, calcium, and aluminum. Garnets are very popular and are used for jewelry, as well as for ornamental purposes.
It is said that this beautifully colored stone can bring protection, success, and peace to anyone who wears it. Plus, it's relatively affordable, making it a great option for anyone looking for a special and unique gemstone.
Jade
Jade is a gemstone that exists in wide varieties, from deep green to almost white. It is a hard, durable stone that has been used for centuries in Chinese jewelry making. It is often used to give jewelry a vibrant hue.
Jade is said to bring wisdom, serenity, and physical strength. Historically, jade was thought to be the most precious stone next to a diamond. Today, jade is still highly prized, not only for its beauty but for its mysterious spiritual essence as well.
It is believed to bring positive energy and aid mental clarity. Various cultures across the world have carried great significance to jade, from the Chinese and Korean dynasties to the Ancient Mesoamerican cultures. Because of its rare beauty, jade is an extremely popular choice in jewelry today and makes an incredible addition to any collection.
Opal
Opal is a type of gemstone that has existed since ancient times and is greatly treasured and admired due to its unique appearance and iridescent quality. It is the official birthstone of October and comes in a variety of colors ranging from yellow to blue, orange, green, and violet. Opal is an amorphous form of hydrated silica and its name comes from the Sanskrit "Upala" meaning precious stone.
An opal ranges in appearance from having similar colors to the rainbow, and is even known as the 'Queen of Gems.' It is said to bring forth luck and solace to the wearer and is easily available in different forms, such as precious and black opal.
The most expensive type of opal is the Black Opal, which forms only in particular regions. Gemstone enthusiasts admire and seek after opal due to its mesmerizing multicolored natural beauty.
Topaz
Topaz is a popular gemstone that has been used to adorn jewelry for hundreds of years. It's found in myriad colors around the world, ranging from yellow, pale blue, orange, and more. It can be cut into stunning cuts and shapes and is appreciated for its beauty and durability.
With a hardness of 8 on the Mohs scale, it's considered a semi-precious stone and would make a great inclusion in any jewelry piece. Topaz is not as expensive as many of its counterparts, making it a great choice for those on a budget looking to add some sparkle.
It's also associated with love and friendship and is said to bring its wearer strength and success. Truly, Topaz is a gem that has captivated people through the ages and will continue to do so for years to come.
Turquoise
Turquoise is a popular gem today, having been valued since ancient times. This type of stone is most often found in the Middle East, often in places like Iran, Turkey, and Tibet. Its distinctive blue-green color makes it stand out among other gems, which often makes it a popular choice by a jewelry appraiser.
Its opaque nature also makes it well-suited for various ornamental uses. Turquoise has long been thought to be a lucky stone for many cultures, and it is sometimes even used for supernatural protection.
It has also been used for healing and energizing the mind and body. Turquoise is an incredibly fascinating gem that has been around for thousands of years and continues to mesmerize many with its unique beauty.
These Are the Most Popular Types of Gems Today
The best gemstones that exist today are truly amazing! With so much variety and beauty, it can be difficult to keep track. These types of gems are like little pieces of art that can be appreciated for their beauty and colors.
Researching further is encouraged. Discover more about the types, colors, and sources of these wonderful natural jewels.
Whether you are looking to collect them, wear them, or simply admire them, you won't be disappointed. Consider owning one that suits your style and tastes, and start exploring and learning today.
Did you enjoy this article? If yes, please keep reading for more informative content.
5 Common Uses of Steel Tubing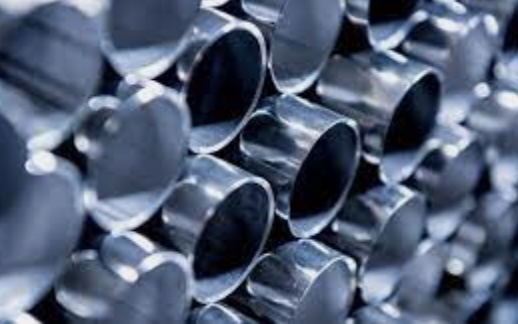 Did you know that globally, in 2021, the steel market reached $874 billion?
It can be difficult to find the right one if you need steel piping. There are multiple types with different qualities and uses.
You need a steel tubing guide to make the right decision. We're here to help. Keep reading for all the information you need about different kinds of steel tubing and their best uses.
What Is a Steel Tubing?
Steel tubing is a type of metal piping used in various applications. It is produced in a variety of sizes, diameters, and finishes. Steel tubing is highly durable, reliable, and corrosion-resistant.
The primary use of steel tubes is to transport liquids and gases such as water, pressurized air, and natural gas. Steel tubing is also used for structural applications, such as undergirding and supporting bridges, buildings, and other structures. Steel tubing comes in various shapes, including round, rectangular, and customized shapes, to meet specific needs.
Steel tubing offers the perfect balance of strength and flexibility, making it a popular choice in many applications. It is available in various grades, lengths, and finishes, perfect for meeting multiple needs and preferences.
5 Common Uses of Steel Tubing
Steel tubing is becoming an increasingly popular material for many applications. It's solid and durable, yet light, so it can be used to craft large and small items.
Industrial Uses of Steel Tubing
Steel tubing is a versatile material used in industrial applications. It is used to transport liquids and gases such as oil, water, and natural gas. Steel tubing is also used for structural support in construction projects such as scaffolding, bridges, and buildings.
It is also used to manufacture automotive and aircraft parts and medical devices. Additionally, it is often used in the agricultural industry to create irrigation systems, spray equipment, and other components.
Stainless steel tubing also creates pipelines for carrying hazardous and non-hazardous materials such as chemicals, petroleum products, and other corrosives. Steel pipes' flexibility and strength make them popular for many industrial applications, from agricultural and automotive to medical and structural support.
For more info, check out 316 stainless steel tubing.
Commercial Uses of Steel Tubing
Stainless steel tubes have become an increasingly popular choice for various commercial applications because of their durability and strength. Its high tensile strength and corrosion resistance make it an ideal choice for many construction projects as framing and pipe material.
This type of metal pipe is also great for commercial plumbing, as it doesn't corrode, rust, or become clogged easily. Steel tubing is also commonly used in industrial ventilation systems, as it offers strong airtight seals and won't rust when exposed to the elements.
It's also used in food and packing equipment as its strength and corrosion-resistant nature make it the perfect material for minimizing contamination. Steel tubing is a versatile material, making it perfect for all sorts of commercial applications.
Steel Tubing for Automotive
Steel tubing is becoming increasingly popular in the automotive industry for various uses. The uses for steel tubing in the automotive sector involve load carrying, structural support, and aesthetics.
Steel tubing can be used as a roller unibody structure instead of a traditional chassis. It allows a lighter vehicle build.
Moreover, it can also be used to reduce weight in existing automobile structures due to its lightweight yet strong properties. Another use for steel tubing in the automotive industry is for bodywork and cosmetic enhancement.
The tubing can be bent into complex curves and shapes, giving the vehicle bodywork and trim a striking, custom look. Lastly, steel tubing is also used to create specialized parts such as exhaust and suspension components.
It keeps cars reliable and safe to drive. In short, steel tubing has many unique uses for automotive purposes, and its importance will increase further in the future.
Steel Tubing Home Improvement
Steel tubing is a versatile material used in various home improvement projects. It is the perfect material to employ when strength and durability are required, but weight is an issue.
It can construct anything from shelving and furniture to handrails and countertop support. Steel tubing can also create framing for doors, windows, and walls.
Some liquid and gas piping can also be made out of steel tubing. Steel tubing is an excellent material for strengthening wooden floor joists and constructing attic ladders.
It can even be used to create curtain rods and hardware. Steel tubing is an excellent material for any type of home improvement project due to its strength, durability, and ease of fabrication.
Steel Tubing for Architecture
Steel tubing is an ideal material for architectural uses because of its versatility and strength. Steel tubing can be used for structural components, such as beams and columns, and decorative features, like fences and railings.
It can be used to create framing for suspending ceilings and air ducts. It is a durable, low-maintenance product. Steel tubing is impressive at creating great texture, color, and fabrication. It is an option to match both modern and classic architectural design styles.
Steel tubing is also used for curving metal designs, furniture, or decorative trims and fabrications. Steel tubing is an essential material in the construction industry. It is used as an architectural material due to its cost-effectiveness.
This Guide Will Help You Value the Importance of Steel Tubing
Steel tubing is an incredibly versatile material with a wide range of uses in the home, such as piping for plumbing systems and constructing furniture. It can also be used in industrial and commercial settings for poles and frames, automotive construction, and much more.
Steel tubing is durable, affordable, and easy to work with, making it an ideal choice for many applications.
If you find this post helpful, please keep reading for more great content.
The 5 Best STEM Degrees To Major In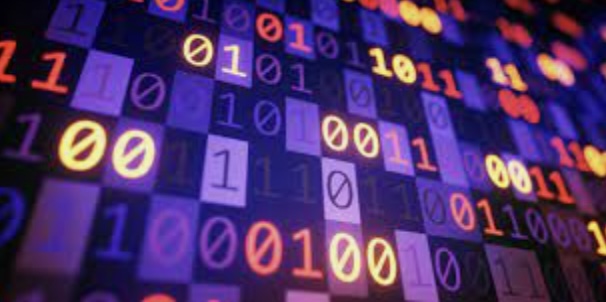 The field of science, technology, engineering, and math (STEM) is a growing and important field in education and the economy.
According to recent studies, STEM industries are responsible for more than $500 billion in annual economic output.
Therefore, choosing the right degree program from the best STEM schools is essential if you're interested in a career in one of the high-demand fields.
Here are the 5 best STEM degrees to major in.
Software Engineering
Earning a degree in Software Engineering is one of the best STEM degrees to major in. Not only does it provide students with valuable technical skills, but it also requires logical thinking and problem-solving.
Software Engineers are equipped to apply essential theories, best practices, and design processes that allow them to develop practical solutions to complex software problems. They need to understand planning tools and software life cycles, all while developing cutting-edge technology solutions.
Many of the best STEM schools have outstanding programs in software engineering and offer helpful resources, such as workshops and curriculum advising. Students interested in earning a degree in software engineering can be sure they are investing their time wisely and setting themselves up for success upon graduation.
Data Analytics
Data analytics is an emerging, interdisciplinary field that focuses on extracting and analyzing valuable, actionable insights from large data sets. As a STEM major, it combines mathematics, statistics, computer science, and information technology to uncover new insights from quantitative data.
In terms of practical applications, those holding a degree in data analytics can use their skills in any industry, including marketing research, healthcare diagnostics, operational optimization, and society-influencing policy making.
When deciding which STEM degree to major in, data analytics stands out, as it allows its practitioners to think critically and apply their knowledge practically to solving real-world problems. An added benefit is that the demand for graduates skilled in this field has skyrocketed due to technological advancements and businesses seeking a complete understanding of data through significant data initiatives.
Nursing
Nursing is your best bet if you're considering a degree in the STEM field. With its outlook as one of the most important jobs of the future, it's no wonder that nursing has emerged as one of the most coveted STEM degrees. Not only do nurses have the potential to help others and show care to those in need, but they also have many great job opportunities upon graduation.
It provides numerous skills such as patient care, critical thinking, communication, time management, and more that can be used in various professional settings. Furthermore, with so many advancements occurring within the healthcare industry each year, you're guaranteed job security for years to come.
Nursing is also incredibly diverse – with roles allowing you to work in different clinical settings, from geriatrics to pediatrics – thus providing a path for personal growth throughout your career.
Material Science And Engineering
Those pursuing a degree in Material Science and Engineering will have access to many career opportunities across different industries. From advancing technologies such as artificial intelligence and virtual reality to everyday essentials such as automobiles and medical implants, material science engineers provide vital insights into the best materials needed for projects or products.
Beyond that, they also help ideate innovative solutions beyond what has already been done. You only need to look at the best STEM schools in the U.S. today, where programs like mechanical engineering have some of the highest enrollment numbers year in and year out, to get an idea of the kind of mastery that pursuing this degree offers students.
Ultimately, there's no doubt that a degree in Material Science Engineering is one of the best you can get for a lucrative and rewarding career path in technological innovation.
Petroleum And Natural Gas Engineering
Not only will graduates be equipped with deep knowledge in petroleum engineering, but they will also gain a comprehensive understanding of geophysics and computer science required for keeping up with current trends. The degree provides technical training on technologies such as drilling operations, safe production of oil and gas wells, maintenance of refineries, and more.
Additionally, due to its broad aspects, the degree creates excellent job opportunities at some of the industry's top companies in project management and research-based work positions.
Petroleum and Natural Gas Engineering covers numerous areas ranging from geophysics, water interfacing processes to intense programming skills, making it an attractive option for those looking to pursue a STEM degree.
Which STEM Degree Is Right For You?
It's no secret that a STEM degree can lead to a successful and lucrative career. With so many exciting opportunities available in STEM fields, it's no wonder many students are choosing degrees from the best STEM schools.