What Makes a Good Talent Acquisition Specialist?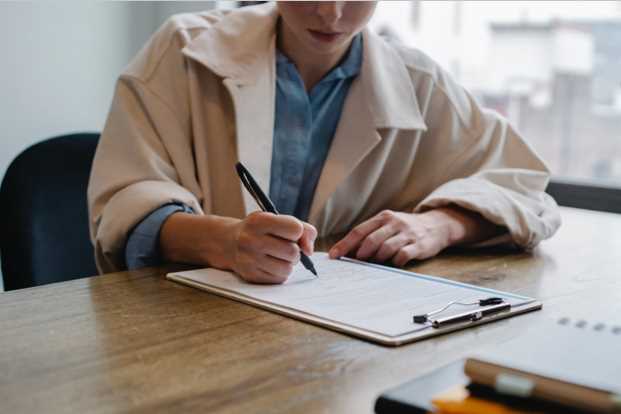 A talent acquisition specialist is someone who recruits fresh talent to an organization and undergoes the process of interviewing and hiring the right individuals for available positions. They may also play a role in the onboarding process.
Talent acquisition specialists often have human resources background and understand the needs of an organization so they can fill roles with an eye toward the future. If you're considering hiring someone to take on all recruiting, hiring, and onboarding at your company, here are some skills to look for when choosing the right candidate.
Good Communication
Communication is a vital part of any career, no matter what path you take in life. With talent acquisitions specialists, good communication is vital in understanding the needs of an organization as well as the needs of the individuals they're recruiting.
Without clear communication, potential employees may not understand the full scope of their future duties at an organization, and an unqualified candidate may be unable to perform appropriately if they don't comprehend the needs of the company. Because of that, the talent acquisition specialist should make it a goal to communicate often and openly with both the employer and future employees to ensure both parties are on the same page.
Good Listening Skills
Talent acquisition isn't just about relaying information back and forth between two parties. They must also be able to listen closely to what the interviewee is saying and read between the lines. They should know the right questions to ask to elicit more information that can give a clearer picture of a candidate's experience, the work they're capable of, and what goals they have set for the future.
Tech Savviness
Talent acquisition specialists often have human resources background and understand the needs of an organization so they can fill roles with an eye toward the future. If you're considering hiring someone to take on all recruiting, hiring, and  Onboarding new Employees at your company, here are some skills to look for when choosing the right candidate.
An Eye Toward the Future
The difference between a great talent acquisition specialist and a recruiter is the way they look toward the future at the goals of an organization. Their job is more than just filling a vacant position—it's about choosing candidates who fit into the overall vision of the company and can help reach important benchmarks over the next few years.
Organization
Being organized is always a positive when it comes to any job, but for a talent acquisition specialist it needs to be a main priority. Because the role consists of so much contact between many different entities, the specialist must keep great track of interviews and meetings along with the other duties of the job, such as sharing job postings online and helping onboard new members of the team. Again, technology can help streamline this process, but having an organized talent acquisition special will make everything run that much smoother.
How to Minimize Moving Costs by Preparing Ahead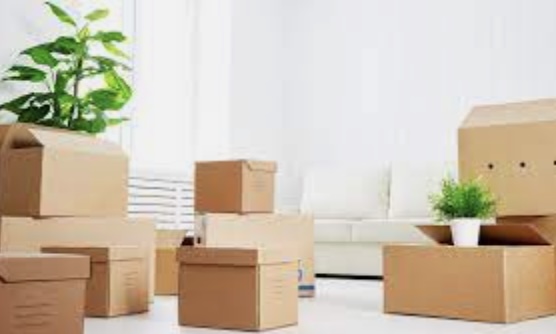 Are you thinking about moving? Moving can be an exciting time in your life, whether this is a move to a bigger house, to a new city because of a new job, or moving closer to, or further away from family.
However, moving is also one of the most stressful experiences in life, with the average person spending a lot on moving costs. So, how can you reduce your moving costs?
If you are looking for some tips to minimize your moving costs then this guide has you covered. Read on to discover how you can cut your moving costs and make the day as stress-free as possible.
De-clutter Way Ahead
Decluttering is the most important part of minimizing moving costs. Start going through your belongings at least one month ahead of your moving day and give away, donate, or throw away anything you don't plan on bringing with you.
When you get down to the last few days and you don't want to do it, it seems less stressful to just box up the extra stuff. But this will only lead to additional and unnecessary expenses. So, this is the best time to start planning and decluttering.
Do the Packing On Your Own
Doing the packing on your own allows you to be in control of the timing, materials, and labor involved. Begin packing a few weeks in advance, starting with items that you do not use regularly, such as:
art
holiday decorations
off-season clothing
Gather necessary supplies such as:
moving boxes
packing tape
newspapers
more packing material
Label boxes with their contents and color code them to easily differentiate between categories. If possible, use reusable containers like suitcases or plastic storage bins. This will save both money and time.
Foresee Possible Weather Delays
It is important to be mindful of local weather patterns when scheduling the move date. Furthermore, if inclement weather is a possibility, one should plan and get quotes from several different moving companies and research their policies in the event of a delay.
Foreseeing this possibility early on can help individuals look for the best option for the situation. Additionally, moving companies can often provide packing supplies and extra protection for furniture, which can help reduce overall costs.
Find Out Off-peak Rates
Generally, late fall and early winter are the cheapest months to move. If you do not plan and wait to determine which removal company you will use for your move, there is a higher risk of higher rates.
Taking the time to do some research and review various moving companies to determine who offers off-peak discounts can save you a considerable amount of money. This is crucial, especially if you are looking for international moving services.
Learn How to Save on Moving Costs
By using the tips and resources listed in this article, you should be able to save money and time when moving. Get a head start on the process and start planning today.
With careful thought and planning, you, too, can learn how to save on moving costs. Start taking action now and contact a moving company for a free estimate.
Should you wish to read more articles aside from these tips on moving overseas, visit our blog page.
What to Consider When Hiring Employees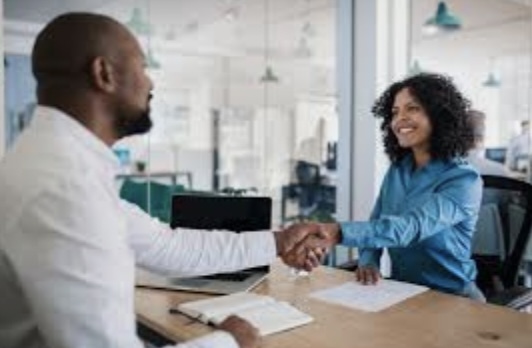 The average employee stays at a job for 4.1 years. Of course, finding long-term employees is vital if you operate a business, but that's not always a simple task.
It would help if you thought of this when hiring employees. In fact, you should consider several vital things before hiring anyone to work at your company.
But what are the most important things to consider when deciding if and who to hire?
Keep reading this guide to learn more about this topic.
Consider the Job Title and Duties
First, are you sure you need another employee? You'll only want to create new jobs if you need them.
If you determine you need the job filled, you should work on two things:
Creating the proper job title
Writing the list of job duties
You can use this information when advertising the positions, as it will attract the right people. Additionally, you can use this information to hire employees with the necessary skills, training, and experience.
Determine if You Need Full-Time or Part-Time
Next, do you need a full-time or part-time employee? Hiring a full-time worker is costly, and you can look here for more details on the extra costs.
However, a part-time employee won't accomplish the same amount of work as a full-time employee.
You'll also need to consider the employee onboarding steps you must complete, which are likely the same regardless of the employment status.
For example, if an employee leaves your company for a different job, you might keep the job description and workload the same. So if the employee was full-time, you could replace them with a full-time worker.
However, if you change the job duties or description, you might switch from full-time to part-time or vice versa.
Evaluate the Person's Skills and Experience
You might receive numerous applications and resumes when posting a job opening. To find the best employees, you should evaluate the following things about each person:
Skills
Education
Experience
Achievements
A person with the necessary skills, education, and experience will likely do a better job than someone without these things. Additionally, you should interview several people before selecting one to hire.
Run a Background Check
Part of the hiring process also includes running a background check, and you can do this in several ways.
First, you might check the person's criminal history. A criminal history background check tells you if they committed felonies or misdemeanors.
Next, you might contact the person's references or previous employers. For example, you can ask about the dates the person worked there and the reason they left the job.
One important thing to note is that you must follow all your state and local laws when using background information to determine whether to hire someone.
Take Your Time When Hiring Employees 
Hiring employees is a big deal. You want the right ones, and you want them to stay. So, take your time when determining job positions and filling them with new hires.
Did you enjoy this article? If so, check out others on our site.
Bad Credit Payday Loans No Credit Check Instant Approval: How to Get the Money You Need Fast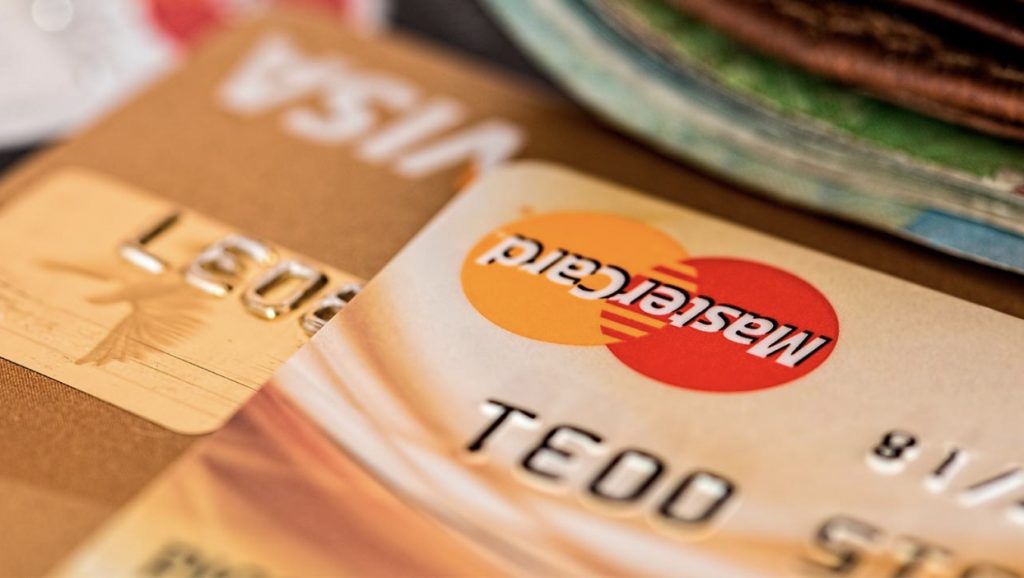 Bad credit payday loans offer a convenient way to access emergency funds, and they can be a great option for people with poor credit who need cash fast. However, it's important to shop around for the best deals and to read the fine print before applying for a loan. If you can't get a bad credit payday loan, there are still other options available, such as personal loans.
The Benefits of Bad Credit Payday Loans.
In today's economy, many people are struggling to make ends meet. If you have bad credit, it can be even more difficult to get access to the money you need. Bad credit payday loans offer a convenient way to get the cash you need fast.
Fast and Easy Application Process.
Applying for a bad credit payday loan is quick and easy. You can usually apply online in just a few minutes. There is no credit check required, so you can get approved for a loan regardless of your credit history.
No Credit Check Required.
One of the best things about bad credit payday loans is that there is no credit check required. This means that even if you have bad credit, you can still get approved for a loan.
How to Get a Bad Credit Payday Loan.
When you're looking for a bad credit payday loan, it's important to shop around and compare offers from multiple lenders. Be sure to compare interest rates, fees, and repayment terms before choosing a loan.
There are many online lenders that offer bad credit payday loans with no credit check required. However, not all of these lenders are created equal. Some may charge higher interest rates or fees than others. It's important to do your research and choose a lender that offers the best deal possible.
Read the Fine Print.
Before signing any loan agreement, be sure to read the fine print carefully. Pay attention to the interest rate, repayment terms, and any other associated costs. By reading the fine print, you'll know exactly what you're agreeing to and avoid any unwanted surprises down the road.
Apply for the Loan.
Once you've found a lender and read the fine print, it's time to apply for the loan. Most online lenders have a quick and easy application process that can be completed in just a few minutes. Be sure to have all of your personal and financial information handy so you can fill out the application quickly and easily.
After you submit your application, most lenders will give you an instant decision regarding your loan approval status. If approved, you'll typically receive your funds within 24-48 hours via direct deposit into your checking account.
What to Do if You Can't Get a Bad Credit Payday Loan.
If you have bad credit, it can be difficult to get a bad credit payday loan. However, there are a few things you can do to improve your chances of getting approved for a loan. First, you can try to improve your credit score. There are a number of ways to do this, but the most effective way is to make sure you pay your bills on time and keep your balances low. You can also try to get a cosigner for your loan. This is someone with good credit who agrees to sign for the loan if you default on it.
Find an Alternative Lender.
If you can't get approved for a bad credit payday loan from a traditional lender, there are a number of alternative lenders you can try. These lenders may be willing to work with you even if you have bad credit. Some examples of alternative lenders include peer-to-peer lending platforms, online lenders, and private investors.
Consider a Personal Loan.
If you're having trouble getting approved for a bad credit payday loan, you may want to consider a personal loan instead. Personal loans usually have lower interest rates than payday loans, and they can be easier to qualify for if you have bad credit.
Conclusion
If you're struggling with bad credit, it can be difficult to get the money you need when you need it. However, there are bad credit payday loans available that can give you the cash advance you need without a credit check. These loans are convenient, easy to apply for, and don't require a good credit score.
If you're considering a bad credit payday loan, be sure to shop around for the best deals and read the fine print carefully. And if you can't get a loan because of your bad credit, there are still options available. You can work on improving your credit score or find an alternative lender who may be willing to work with you.