What Are The Florida Real Estate Broker License Requirements? A Guide To Getting Your License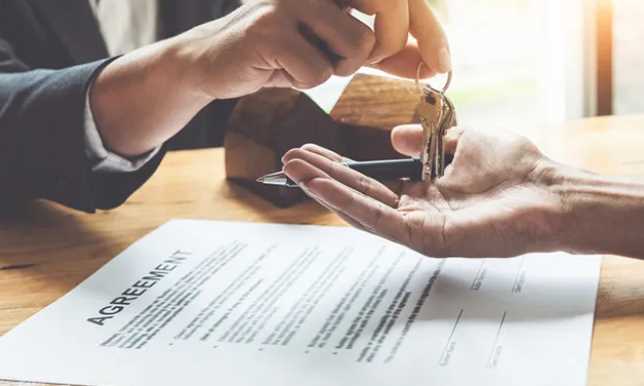 Are you considering becoming a real estate agent for your next career move? Maybe you feel like you are at a standstill with your current real estate agent job. Maybe you want a higher salary so you can live comfortably, begin building towards retirement, and be able to spend more money on things you enjoy! So where can you go from here?
One of the best career moves that you can make in your life is learning how to become a real estate broker. When compared to a real estate agent, a real estate broker is an agent who has undergone extra training and licensing, and is in charge of the various property deals and agreements that occur for any type of estate. The real estate broker is the main person who is in charge of appraisals, rents, buying offers, auction options, and any negotiations pertaining to a specific estate, property, or land.
If this sounds interesting to you, consider learning the steps to get your Florida real estate broker license. As you settle into the best life in sunny Florida, with bright white beaches, blue skies, clear water, and warm weather, you can also begin learning the process of becoming a real estate broker. Let's see the Florida real estate broker license requirements and how you can become a broker in no time at all!
Before you can become a broker, there are a few application requirements that are an absolute must to adhere to before you can even think of this occupation.
Age – every person who wants to become a broker in Florida needs to be at least 18 years old.
Social Security – every future broker must have a social security number that is valid in the United States.
Experience – although specific requirements for experience are not necessary, there are various ways that you can show that you are eligible to apply to qualify for becoming a Florida real estate broker. You can choose from one of the following: you have a current real estate sales associate license that has been held for one year, you have been registered as a sales associate for at least one year during the past 5-year period, or you have a current real estate broker's license that has been used for at least 2 years in the past 5 years.
History of having a real estate license – The next must-have to begin applying for your real estate broker license is a current certification that shows you are experienced in another state from Florida. If you are trying to transfer your experience to Florida – such as you are moving houses or you just want to work in a new location – then you need to have a broker license that contains your license status, history, and your number of active months per the last 5 years.
Education history – the next aspect of Florida real estate broker license requirements that you need to show before you can apply for this occupation is your education history. All applicants must prove that they have taken and passed the Florida-specific 72-hour course. The 72-hour course must be FREC-approved and designed specifically for brokers.

If you have a four-year degree at a university, you might not have to take the 72-hour requirements. Make sure you check with your transcript of your university to see if you still have to take the state-approved pre-license requirement.

Exam – The second to last Florida real estate broker license requirement that is a must-have for applicants is taking and passing a Pearson Vue examination. You need to score a 75 or higher to pass the Real estate broker examination.

Once you pass the Florida real estate broker examination, you need to take a 60-hour post-exam course.

Fee – the last requirement for Florida real estate broker applicants is to pay the necessary fee for the state – if you are a veteran or National Guard member, you may be eligible for a discount.
Conclusion
Are you considering becoming a real estate broker? Make sure you check up on the latest Florida real estate broker license requirements so you can check everything off of your to-do list, take the proper courses, and pass the necessary exams!
How to Clear Land: A Guide to Property Upkeep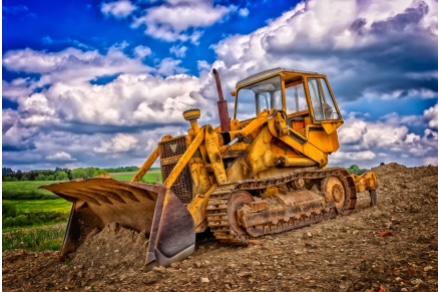 Did you know that humans cut down an estimated 15 billion trees each year on Earth? Land clearing is essential if you're looking to make improvements to your land and create space to build a home. There are a number of methods that you can employ if you're focused on clearing the property.
While choosing to clear land by hand might take a lot of time, it's an effective way of getting your land prepared without dealing with the cost of land clearing. The good news is that you're in the right place to learn some tips to clear land on your property.
Keep reading this article to learn more about the methods for clearing your property today!
Grubbing and Dozing
Grubbing and dozing are effective methods for clearing land on your property. It's great if you're trying to clear a large plot of land in a short amount of time, and it's a good choice if you don't plan on allowing animals to graze in the clearing.
Many people overlook the need to get rid of all of the trees and bushes that you've collected at the end of the process. That additional time and expense could lead you in a different direction when it comes time to clear your plot of land. Hiring debris removal makes the process a walk in the park.
Burning
Burning as a way to clear land is a tale that is as old as time itself. It's effective and it takes little time or effort to use this method to clear land on your property. The downside is that you don't get to be selective about which bushes and trees you'd like to keep and which ones you'd like to do away with.
Clearing by Hand
Hand clearing your land is the best way to go about it if there are trees and plants that you'd like to protect rather than cut down and kill. Keep in mind that this method will require the most time, but it's great for getting rid of overgrowth on your property.
Choosing to clear land by hand is also great if you live in an area that is known for forest fires. You can use this method to complete a buffer zone between the woods on your property and the location of your home. It's the most selective option that you have, which is key if you live in a delicate ecosystem but want to prepare the site for your new home!
Now You're Ready to Clear Land
Learning clear land is essential if you plan on purchasing property and building a home on it. Deciding to clear land by hand makes a lot of sense if you want to create a fire buffer or clear a spot for a home. Mulching and burning are less selective options that cost less money and will save you time at the expense of losing all of the trees and plants in the plot of land.
Check out the rest of our blog for more insightful and informative posts on a wide range of topics!
Mortgage crises drive house prices down by 20%. End of Tenancy Cleaners will be the winners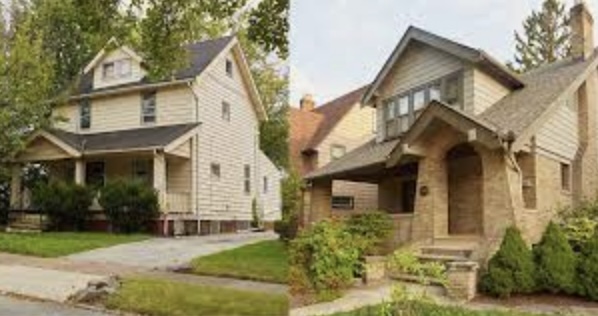 If you still think that 2020 was the worst year ever, you've obviously slept through 2022 so far. With energy prices soaring and war-induced 40-year-high inflation, there isn't an industry that was not hit hard by the post-covid crisis. This was not a genuine surprise, as experts had predicted high inflation and market shrinkage a year ago. However, what they couldn't take into consideration was Putin's imperialistic obsessions, which spiked the crises out of control and produced what we see today.
Still, a genuine surprise was the ever-climbing housing market. For seven months straight, housing prices have been going up and the market scaled by 15.5% annually by the end of July.
However, over August and September, the housing market didn't just slow down but began shrinking. Moreover, with October passing its midpoint, the housing market decline seems to be speeding up.
Why didn't the housing market continue to rise
There were several factors which led to the rapid rise of the housing market, despite the inflation and volatile industry. The first of many was the Covid crisis, which deterred people from spending too much. Naturally, they managed to accumulate significant capital. In addition, the high inflation introduced another factor, as it pushed those who managed to save money, to invest further and not lose them to inflation. Moreover, the pandemic made it painfully obvious what are the benefits of owning your own place, especially one outside the big urban centres. The final nail in the coffin was the relentlessly rising rent cost, which, unlike wages, rapidly increased. By June 2022, the average rental price in the UK increased up to 3.6% for a 12-month period.
All these factors pushed people to seek housing opportunities despite the expectations that the Bank of England would raise the interest rates. After all, many concluded that if they would pay massive sums each month, it's better to make it toward their own home rather than just pay a landlord.
On the other hand, many who were saving for a second or third home were forced to choose whether to let inflation take a huge bite out of their savings or invest it in a bigger, better and newer home.
All of this drove the housing market up, but as we are preparing for the next increase in interest rates, it seems that the housing market will finally take a blow.
Why is a mortgage crisis expected?
The Bank of England announced yet another aggressive interest rate increase in November to battle the ever-increasing inflation. This might bring some peace of mind in other markets, but the increase will actually make things worse when it comes to the housing market. Private banks in terms will increase their interest rates towards their customers, so people will have to pay higher amounts to cover their mortgages. For example, the interest on two-year fixed-rate mortgages has more than doubled, rising to 5.17% compared to 2,57% in March 2021. The five-year fixed-rate mortgage has done the same, reaching 5.1% compared to 2.75% in March 2021.
This means that many won't be able to cover their loans, as some estimates claim that millions would not be able to afford to deposit their monthly payments. On average, a person who took a £100,000 25-year mortgage at a rate of 2% pays £424 monthly. However, if the interest rate goes to 6%, as is the BoE plan for next year, this would mean that the monthly payment will rise to £644. Many won't be able to afford this drastic change. Thus it will lead to a mortgage crisis.
From the mortgage crisis to the housing market collapse.
Since many won't be able to afford their monthly payments, they will be forced to sell their homes. Moreover, many would try to sell their homes in panic, as they will be afraid of even higher increases next year. The significant drop in mortgage applications and the fact many landers suspended most of their mortgage products means the housing market is not just in crisis but should be ready for a free fall. High offering and low demand are usually a recipe for disaster in any market. Experts expect the real estate cost to drop as much as 20%.
According to UK's National Statistics, the average house price in the UK was £292,118 in July 2022. If the experts' predictions come true, soon a new home in the UK could be bought for as little as 233.7 thousand (on average)
Is there a silver lining?
It's hard to imagine there will be any winners in this horrific scenario which is currently unfolding. However, if we have to find a bright side to this, there will be some industries that will probably benefit from the housing market's downfall. For example, people who already have the money or can afford the constantly increasing mortgage prices will have the opportunity to get a new home with a 20% discount. Landlords will also take a significant boost from the collapsing market, as many would have to go back to renting. With the skyrocketing rental prices, this turn of events is more than welcome for many rental apartment owners.
However, the biggest winners will be the service sector, which takes care of preparing homes for sales and new residents.
End-of-tenancy cleaners will enjoy a busy winter.
EoT is an essential service when you want to let your home look stunning before selling it or whenever you are switching your permanent residence. Although the money will be tight in most cases, many would prefer to hire a professional team to prepare their homes for sale, as it will drive the price up. Moreover, an end-of-tenancy cleaning is a one-time spend that significantly increases the property's value. For example, the price range for one of the most prominent end of tenancy cleaning companies in the UK, Fantastic Cleaners, shows that the average price for a single-bed home goes from £180 to £210, depending on the area. This is a small price that can easily increase the value of your home by up to several thousand pounds.
Moreover, storage providers, staging companies and others will also experience a boom, especially with fewer potential clients on the line. The significant reduction in demand will force sellers to upstage their competition in order to sell without drastically lowering their prices, so any trick in the book will come in handy.
There is a hard winter coming
Despite the opportunity for some home services sectors, the mortgage crisis portend one truly harsh winter. High inflation and the inability to strike good mortgage deals will force people to seek other ways to save their money, which may lead to funds draining away from the UK economy. So how will our lawmakers deal with this impending crisis? We will have to wait and see.
Is the Disney Vacation Club Worth It?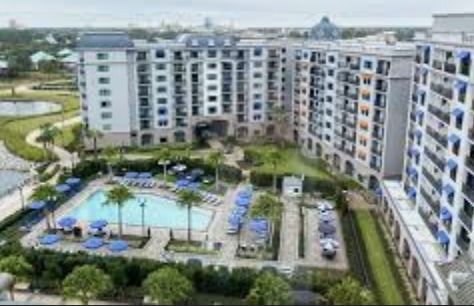 Around 58 million people visit Disney World every year, and many wish they could. People who love this amusement park and others might purchase a membership to the Disney Vacation Club.
The Disney Vacation Club is a membership you can buy to access this park and others, but is the Disney Vacation Club worth it?
You might ask this question before buying a membership. After all, you'll want to ensure it's a good investment.
Keep reading this guide if you're ready to learn the answer to this question.
What Is the Disney Vacation Club?
The Disney Vacation Club (DCV) is a timeshare program you can purchase. When you purchase a DVC membership, you have access to the following locations:
Disney World in Florida
Disneyland in California
Disney's Vero Beach in Florida
Disney's Hilton Head Island in South Carolina
Disney's Aulani in Hawaii
The membership comes with points you use at these locations. In addition, you can use the DVC points for other things, including Disney cruises.
Is the Disney Vacation Club Worth It?
When you join the Disney vacation club, you can decide how many DVC points to purchase. You can also decide when and where to use them.
Each location requires a specific number of points, and you must secure your dates in advance. You don't have to use all your points each year, but you should.
So what are the benefits of the Disney Vacation Club? Of course, the main benefit is the costs. If you enjoy going to Disney each year, you'll save money if you're a club member.
Secondly, you can choose how you spend the points. You'll find that some locations and dates require fewer points than others. If you plan properly, you can get more vacation time with your points.
Many people find that using their points yearly makes the membership highly worthwhile. However, some members also feel it's a good deal even if they don't use their points yearly.
How Can You Decide if You Should Buy a Membership?
After learning the basic details of the DVC, you might wonder if it's right for you. Of course, every family is different, but you can decide by considering a few things.
First, how much do you love Disney resorts and parks? If you love these areas and want to spend most of your vacation time there, buying a membership is a great idea.
Secondly, do you have time to travel each year? The membership is better for people who can travel every year.
Finally, you can consider the costs by checking out resales.dvcshop.com. One thing to know is that you can always sell your membership if you decide you no longer want it.
Enjoy Life by Traveling to Disney Theme Parks
If you ask, "is the Disney Vacation Club worth it," you'll learn that most people think it is. People who travel often and enjoy these parks love this membership.
Did you enjoy this article? If so, check out others on our site.