What Are The Florida Real Estate Broker License Requirements? A Guide To Getting Your License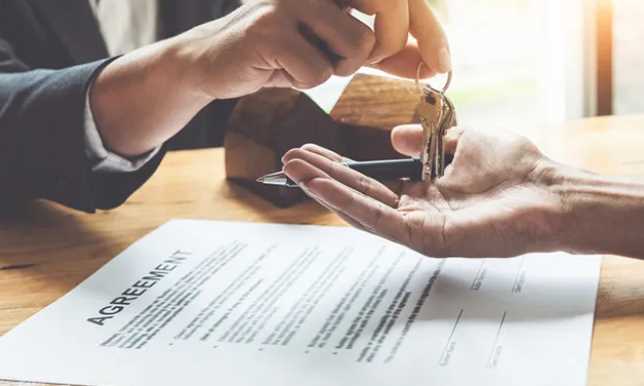 Are you considering becoming a real estate agent for your next career move? Maybe you feel like you are at a standstill with your current real estate agent job. Maybe you want a higher salary so you can live comfortably, begin building towards retirement, and be able to spend more money on things you enjoy! So where can you go from here?
One of the best career moves that you can make in your life is learning how to become a real estate broker. When compared to a real estate agent, a real estate broker is an agent who has undergone extra training and licensing, and is in charge of the various property deals and agreements that occur for any type of estate. The real estate broker is the main person who is in charge of appraisals, rents, buying offers, auction options, and any negotiations pertaining to a specific estate, property, or land.
If this sounds interesting to you, consider learning the steps to get your Florida real estate broker license. As you settle into the best life in sunny Florida, with bright white beaches, blue skies, clear water, and warm weather, you can also begin learning the process of becoming a real estate broker. Let's see the Florida real estate broker license requirements and how you can become a broker in no time at all!
Before you can become a broker, there are a few application requirements that are an absolute must to adhere to before you can even think of this occupation.
Age – every person who wants to become a broker in Florida needs to be at least 18 years old.
Social Security – every future broker must have a social security number that is valid in the United States.
Experience – although specific requirements for experience are not necessary, there are various ways that you can show that you are eligible to apply to qualify for becoming a Florida real estate broker. You can choose from one of the following: you have a current real estate sales associate license that has been held for one year, you have been registered as a sales associate for at least one year during the past 5-year period, or you have a current real estate broker's license that has been used for at least 2 years in the past 5 years.
History of having a real estate license – The next must-have to begin applying for your real estate broker license is a current certification that shows you are experienced in another state from Florida. If you are trying to transfer your experience to Florida – such as you are moving houses or you just want to work in a new location – then you need to have a broker license that contains your license status, history, and your number of active months per the last 5 years.
Education history – the next aspect of Florida real estate broker license requirements that you need to show before you can apply for this occupation is your education history. All applicants must prove that they have taken and passed the Florida-specific 72-hour course. The 72-hour course must be FREC-approved and designed specifically for brokers.

If you have a four-year degree at a university, you might not have to take the 72-hour requirements. Make sure you check with your transcript of your university to see if you still have to take the state-approved pre-license requirement.

Exam – The second to last Florida real estate broker license requirement that is a must-have for applicants is taking and passing a Pearson Vue examination. You need to score a 75 or higher to pass the Real estate broker examination.

Once you pass the Florida real estate broker examination, you need to take a 60-hour post-exam course.

Fee – the last requirement for Florida real estate broker applicants is to pay the necessary fee for the state – if you are a veteran or National Guard member, you may be eligible for a discount.
Conclusion
Are you considering becoming a real estate broker? Make sure you check up on the latest Florida real estate broker license requirements so you can check everything off of your to-do list, take the proper courses, and pass the necessary exams!
What are the Types of Excavators and their Purpose on a Construction Site?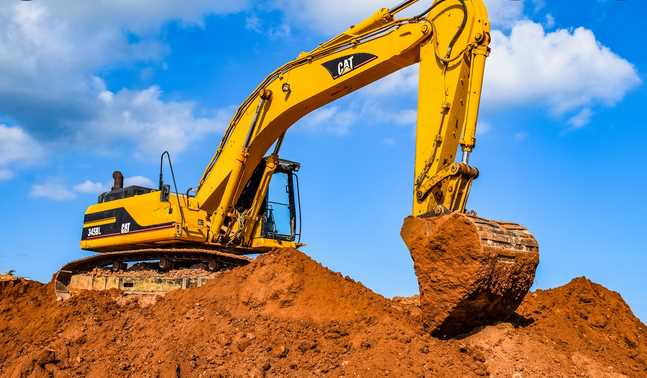 Earthmoving is one of the essential jobs at a construction site. Excavators have been the party of the construction industry for years and years. They are used to remove hard soil from the site and prepare the land for new construction.
The equipment provided superior digging power along with mobility. Not only do you use an excavator to remove hard soil, but it even breaks buildings, holes and removes heavy waste from the job site. If you have been looking for an excavator for sale,  you should read this article to know the different types of excavators, their kinds, and the purpose of their resolve. Scroll down to read further.
What types of jobs does an excavator device perform?
Excavators are used for demolishing old buildings, construct roads, dig and drill mines, and remove waste. If you are involved in any industry requiring lifting and digging, you might need an excavator to perform them. But the bigger challenge here is to choose a suitable excavation device that can optimally perform the job without overkilling its power. Below, you'll read about popular types of excavators and what they are used for.
Dragaling Excavators
A dragging excavator is a large machine that is used for a different purpose. It has a hoist rope system attached to a bucket with the help of a hoist coupler. On the other side of the bucket, you will find a dragging that moves from the cab to the bucket. You do not get pre-assembled draggling excavators as they are pretty huge. Therefore, such an excavation machine is assembled on the job site and used. They are a part of civil construction sites.
Skid Steer Excavators
This small excavation machine comes with a boom and bucket facing away from the driver. Unlike other standard excavation machines, the attachment orientation is such that it moves over the cabs instead of driving around them. Such a machine is proven helpful to reach and remove waste from narrow areas when you need more flexibility. They are typically used to remove derbies from residential projects.
Crawler Excavators
The crawler excavation machine does not come with wheels. Instead, they come with two endless tracks that crawl on the mud and make their way to reach their destination. Crawler excavators are typically used in muddy areas or mines where the movement of wheeled machines gets restricted. Such excavators use hydraulic power mechanisms to move soil and derbies from the job site. The endless tracks with crawling movement allow these machines to climb steep hills and even go underground to complete the task of digging, drilling and removing waste. Compared to other excavation machines, their movement is slower, but their capability to perform a job is much better than any other equipment.
Suction Excavators
Vacuum or suction excavation machines come with a suction pipe with 400 horsepower. The initial action performed by the machine is to release water to the ground to loosen the soil. When the land gets drenched, the sharp edges of the suction pipe dig a hole in the ground and create a vacuum to pull out solid and derbies. Their use is majorly for removing underground waste without damaging the job site.
So, while searching for an excavator for sale, you should understand the purpose of your job and invest in a machine that offers justified capabilities of performing the task. You can look for trusted excavator dealers in Australia to buy the equipment. But ensure that you can trust them by checking their reviews and reputation in the market.
Real Estate Development: Is it Really That Difficult?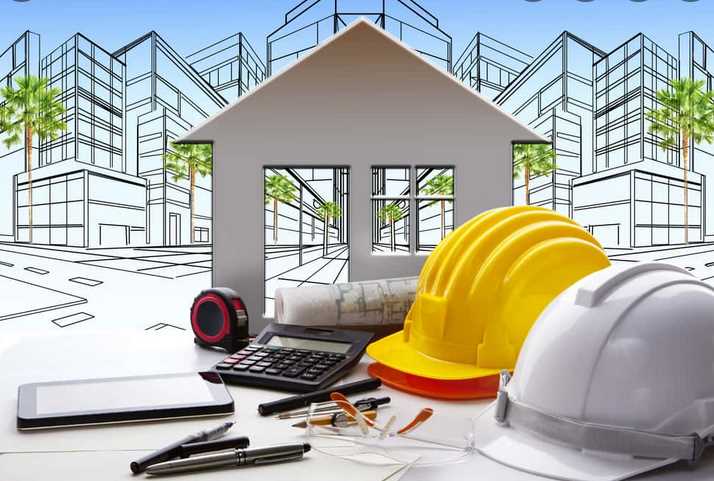 Many people have the wrong idea about real estate development, thinking that setting up such a company would involve more than they can handle, when in reality, it is much simpler than that. Of course, you need the capital to buy the land you plan to develop, which is something that halts a lot of people in their tracks.
Essential funding
There are ways that you can get the working capital to develop real estate; if you put together a comprehensive business plan that shows clearly how your target returns can be achieved, you could tout for private investors who are always looking for a good deal, plus you could use the equity in your home to come up with some of the money. Commercial lenders look favourably at residential real estate projects, if the numbers look good and the location is right, as the demand for real estate is never going to fall, it will only rise.
Crunch the numbers
Select a piece of land that you can acquire planning permission and work out what it would cost to build the desired number of properties, which is easier said than done. There are many aspects to building a housing estate, the core infrastructure required sewers laid and utilities provided, then you have the cost of surveying, preparing and building the houses. Once you have worked out all of your costs, take a look at the projected valuation of the project and that will tell you the profit margin.
Plan the project timeline
You need to know when the show house will be complete, which you then have to stage, which is an essential expense; then you have to think about how many units you need to sell in a specific time, where is your break-even point and with a local company offering golf cart for rent, you can ferry potential clients to view various plots. Most developers contract the sales to a professional organisation, where the employees are paid a commission on sales, which is the best option. Let's not forget the development will need to be maintained, at least until the very last unit is sold, then the owners would come together to form an association.
Hooking up with a reputable builder
Of course, the builder needs to have the resources needed to complete the project within the agreed timeline and contracts would be drawn up, which your lawyer would check. Choosing a building partner is not something to rush into, as this relationship is a critical one to ensure success and you should definitely take a look at some previous projects. If you are thinking of dabbling in the cryptocurrency markets, here are a few tips.
If the project is doable, put together a business plan and start by registering your property development company and take things one step at a time. Finding the land is obviously a critical aspect and with some careful planning, you can present your project to potential investors and hopefully, you can get the essential funding you need to make the project work.
The key is to start with a small project and expand as you gain more experience.
Holiday Decorating Tips For Your Rental Properties And Other Small Spaces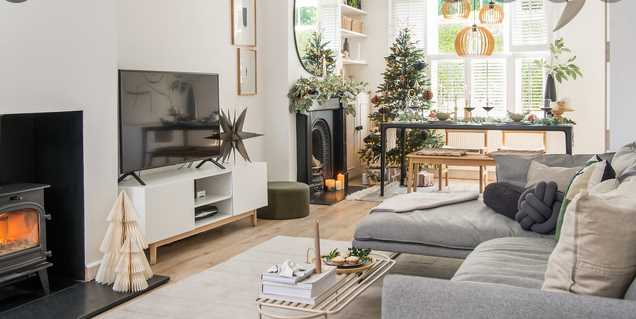 This holiday season, many properties in Australia are bound to be filled with holiday décor, such as setting up the traditional tree, decorating the tree with holiday cards, turning your throw pillows and accent pieces into a Christmas-themed accessory, and everything that'll turn your living space, holiday rental or rental property into spaces that are ready for this Christmas season.
Moreover, the property management company that handles your properties will also be concerned with these few things to prepare your properties for the holiday season. Several award winning Bayswater property management specialists will equip you with tips on how you can decorate your rental properties and small spaces this Christmas season. Here are a few of their advice.
Holiday Decorating Tips For Your Rental Properties
The Christmas and the New Year seasons are upon us once more. Among the most beloved traditions during the season is decorating spaces to feel the Christmas spirit at home or in the office each day leading up to the holiday.
After the ups and downs of the previous year, everybody deserves the happiness during the Christmas season. You can follow these tips so you can decorate your living spaces with festive decorations this Christmas.
Others might not be able to spend big with their decorations, but this is totally fine. With a pinch of creativity, you can still have a festive and welcoming home with these decorations.
However, when decorating your rental properties for Christmas, it's important to follow the rules and regulations set by your landlord. For instance, generally, you must avoid decorations that can damage the property.
Without further ado, here are ways to decorate your rental or house rental this Christmas season.
1. Install A Christmas Tree
Beautiful Christmas decorations begin with your Christmas tree. The Christmas tree is touted as the focal point of holiday decorations. It's best that you plan decorating your rental for Christmas around a beautiful tree, regardless of the size or style.
Note, though, that there are landlords who may not allow real Christmas trees on the property, so you'll have to instead opt for an artificial tree. The Christmas tree of this kind can also provide beauty without the fire hazard. Furthermore, the tree doesn't have to be huge to make a big statement.
You may place the tree in front of the window or put a smaller tree on the end table. There are various ways to be creative with the size and positioning of your Christmas tree.
Aside from these, you may also decorate the tree with lights and ornaments inspired by your style. Choose a colour scheme for your decorations or choose ornaments from your past adventures.
You may also think outside the box with your Christmas tree if you prefer not to have a fake Christmas tree. Moreover, if you're short on space, you may decorate with a house plant.
Keep beautifying your rental with ornaments and lights on your plants.
Other creative ideas include cutting a tree shape from craft paper and attaching this to the wall. You may also draw the lights and ornaments. You may also display felt trees and ornaments on your wall and have your kids do these as well.
If you want a three-dimensional tree, you may cut out a tree shape from cardboard or wood and add crafted or painted ornaments. Be creative as you decorate your Christmas tree.
2. Be Careful When You Hang Stockings
Aside from the Christmas tree, another great Christmas decoration is the stocking. For renters, hanging stockings does not take up a lot of space.
You may also use this to showcase your Christmas items when you have a mantel. Start by hanging stockings for everyone in your family, including your pets. In order to make it easy to remove after Christmas without damaging your space, you may choose weighted stocking holders on your mantel or hang them with easily removable Command hooks.
There are several ways to hang your décor without placing nails in the walls or leaving behind permanent marks.
Other than these, you may also add a garland, a Christmas sign, wreath, or mirror to your display. Then, top them off with candlesticks or lanterns.
3. Here's What To Do When You Don't Have A Fireplace
Some rentals don't have a fireplace. In these cases, you may look for a place where you can hang stockings and other decorations. With a little creativity, you can be able to create the best Christmas decorations involving stockings.
Among the easiest alternatives to a fireplace is utilizing a floating shelf already attached to the wall. You may draw a fireplace on a large board and tack it to the wall if you feel more creative.
You may also take some foam core or plywood, cut out a mantel, paint this, and prop it against your wall.
4. Add Decorations To Your Front Door
The holiday spirit can begin as you welcome visitors to your house. This manifests by adding decorations to your front door. One of the best Christmas decorations for this area is your Christmas wreath.
You may also choose to take a more modern approach by using a minimalist wreath. For those on a tight budget, you may cover the entire door in wrapping paper and include a giant bow for a huge present.
5. Hang Lights
Lights are a major element in Christmas décor, whether these are indoor or outdoor decorations.
There are several possibilities you can do with Christmas lights. They have the power to transform properties into magical spaces. You may use Christmas lights outside the rental, outlining the exterior doors and windows. Or, they can be displayed inside.
6. Set Up A Tablescape
Each rental will often have at least one countertop or table. These flat, open surfaces are often overlooked for décor but can be used to provide your spaces with something beautiful.
You may use smaller end tables to house your favourite decorations, such as Christmas plants or small trees. Remember, larger dining tables also offer more space for a wonderful tablescape.
7. Embrace Your Senses
This Christmas, decorating your rental properties involves tapping into your inner creativity and senses.
Among the things you can do is fill your rental spaces with holiday-themed scents. Candles are a great way to add a festive scent and lighting, but be sure these are allowed by the landlord. If not, you may use alternatives such as air fresheners, essential oils, or wax melts.
Finally, play your favourite Christmas tunes. These will help, especially if you don't have enough space for your decorations. Music is equally as appealing as these ornaments.
Transform your rental properties and other small spaces this Christmas season. Be sure to get creative with the several festival decorations available around to celebrate the holidays.