What Are the Benefits of Laminate Countertops?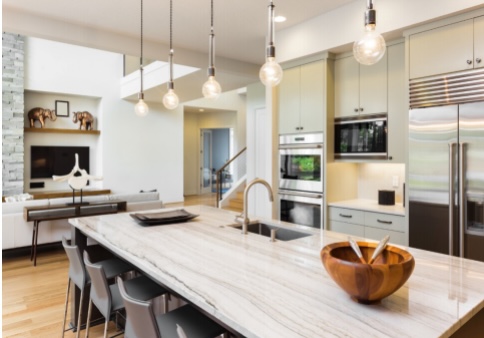 Did you know that laminate countertops are mold resistant and prevent the growth of bacteria? Or, that they are more stain resistant than granite countertops?
While in the past consumers have dismissed laminate as cheap and tacky. Modern laminate is more durable and comes in an array of designs and colors. In this short guide, we'll go over all the benefits of this cost-effective option.
What is a Laminate Countertop
Laminate countertops are a material made from plastic fused with kraft paper or particleboard. The first laminate countertop material, made from Formica, was invented in 1912. It was originally conceptualized as a substitute for mica electrical insulation.
Today most laminate countertops are made from high-pressure laminate. A composite material formed by fusing multiple sheets of kraft paper with a synthetic thermosetting resin. Many manufacturers may reinforce the layers with metal or mesh as well.
Why Should You Consider Laminate Countertops? 
While it's true that laminate can be less durable than other materials like stone or metal, it can still hold up to the test of time. Especially the latest high-pressure plastic laminate countertops. One of the many laminate countertop benefits is that they can last on average 5-15 years under typical daily use.
Given that it's fairly durable and available in many different styles, it's one of the most affordable options to renovate your countertops. The average cost of laminate countertops is about $29 per square foot. Although the price can depend on the pattern and color that you pick.
Laminate is also relatively easy to maintain; they are resistant to stains and easy to clean. Most of the time, these countertops can be cleaned with just soap and water. However, they can be scratched if you use an abrasive cleaner on them.
Higher-end materials like wood and stone sometimes have to be resealed to keep them from taking on damage. This is a costly and time-consuming process. On the other hand, laminate doesn't need to be resealed.
For the DIYer, these countertops are relatively easy to make yourself when you purchase sheets of laminate. If you're not the handy type, the factory-made post-form countertops are pretty easy to install on your own. However, the difficult edging treatments can be tricky but can be done by a pro pretty quickly.
While some laminates of the past can look tacky. Most modern laminate can be found in any pattern or color and can have ultra-realistic-looking wood and stone effects. You're sure to find a perfect fit for your aesthetic.
Renovate With Us 
We hope you'll give laminate countertops a chance now that you know they're an affordable and versatile option. They're also a DIYer's dream for putting their own touch on their projects.
If you found this article helpful, be sure to share it with your family and friends on social media. Our blog is a treasure trove of inspiration for all of your renovation ideas. Be sure to check it out before you go!
Inexpensive Remodeling Ideas for Your Home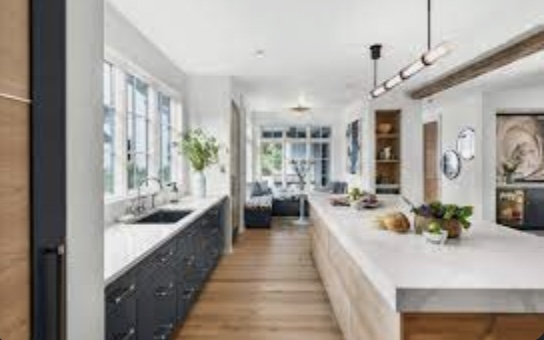 Remodeling your home can be an exciting and fulfilling experience, but it can also be expensive. However, there are many ways to update your home without breaking the bank. Whether you're looking to refresh your kitchen, update your bathroom, or just give your home a new look, there are plenty of inexpensive remodeling ideas to choose from.
Paint
One of the simplest and most affordable ways to update your home is with a fresh coat of paint. You can change the color of a room or give it a new look with an accent wall. Paint is an easy way to add color, style, and personality to your home without spending a lot of money.
Lighting
Lighting can have a big impact on a room's look and feel. Updating your lighting fixtures is an easy way to give your home a new look. You can replace old or outdated light fixtures with new ones or add new lamps or sconces to brighten up a room.
Window Treatments
Window treatments can be a great way to add style and privacy to your home. You can update your existing window treatments or add new ones to give your home a new look. Window treatments can be purchased for a relatively low cost, and they're easy to install.
Kitchen and Bathroom Upgrades
If you're looking to update your kitchen or bathroom, there are plenty of affordable options. You can update your cabinets with new hardware, replace your countertops, or add new tiles to your backsplash. In the bathroom, you can replace your sink, faucet, and toilet, or add new shower tiles.
Flooring
Updating your flooring can be a big expense, but there are ways to do it on a budget. You can paint or refinish existing hardwood floors, or install new laminate flooring. Area rugs can also be a great way to update the look of your flooring without breaking the bank.
Landscaping
Landscaping can be a great way to add curb appeal to your home and improve your outdoor living space. You can add new plants, flowers, or trees to your yard, or build a new patio or deck. Landscaping is a great way to improve the look of your home and increase its value, without spending a lot of money.
Decor
Finally, adding new decor to your home can be an easy and inexpensive way to update its look. You can add new throw pillows, curtains, or wall art to give your home a new look. You can also add new accessories, such as candles, vases, and picture frames.
Putting money into NDIS Property Investment can be a smart move for your finances, but it's just as important to ensure that your house has the appearance and atmosphere that you want it to have. You don't need to spend a lot of money to bring your home up to date and increase its value when you implement some of these simple and inexpensive remodeling ideas.
What Are Plumbing Services and When to Look for These Services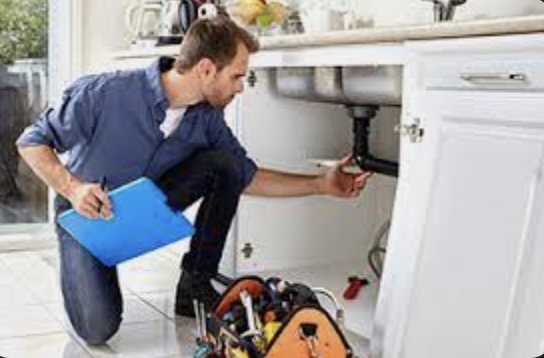 Plumbing services refer to installing, repairing, and maintaining the systems and fixtures used to distribute water and gas and remove waste and sewage from buildings. This includes installing and repairing pipes, fittings, and fixtures, such as sinks, toilets, showers, and water heaters. Plumbing services also include the diagnosis and repair of leaks and blockages, as well as the installation and maintenance of septic systems.
When Is the Right Time to Look for a Plumber?
Several signs indicate you should seek professional plumbing services:
Leaks: If you notice water leaks from pipes or fixtures, it is crucial to have a plumber assess and repair the problem as soon as possible. Leaks can cause significant damage to your property and waste a lot of water, leading to higher utility bills. Besides, leaks can also create an ideal environment for mold and mildew to grow, which can be harmful to your health. A plumber will be able to quickly diagnose and repair the leak, preventing further damage and saving you money in the long run.
Low water pressure: If you notice that your water pressure is consistently low, it could be a sign of a blocked pipe or a problem with your water supply. A variety of factors can cause low water pressure. Some include a build-up of mineral deposits in the pipes, a leak in the main water supply line, or a problem with the water pressure regulator.
A plumber can diagnose the cause of the low water pressure and take the appropriate steps to fix it, such as cleaning the pipes, repairing leaks, or replacing the water pressure regulator. Low water pressure can also be a symptom of a larger issue, such as a water main break or a malfunctioning pump. In such cases, the plumber will be able to advise you and take the necessary steps to fix the problem.
Strange noises: If you hear strange noises, such as banging or whistling, coming from your pipes, it could indicate a problem with the pipe or a valve that needs to be addressed by a professional plumber. These noises can be caused by various issues, such as a build-up of water pressure, a problem with the valve, or a pipe that has come loose.
Banging noises may be caused by a water hammer, which is caused by the sudden stop of water flow, usually when you turn off a faucet or valve. Whistling noises can be caused by restricted water flow due to a narrowed pipe or valve. A plumber from any of the reputable plumbing companies In Calgary can diagnose the cause of the noise and take the appropriate steps to fix it, such as adjusting the water pressure, replacing a valve, or securing a loose pipe.
Aged appliances: If your appliances are old, it's a good idea to have a professional plumber check them to ensure they are working efficiently and safely. Age can take a toll on appliances and cause them to wear out or malfunction, leading to water leaks, low water pressure, or other issues.
A plumber can inspect your appliances, identify potential problems, and make necessary repairs or replacements. This can help to prevent costly repairs down the road and ensure that your appliances are working as efficiently and safely as possible. Additionally, older appliances may not meet safety standards or be energy-efficient. Having a professional check and possibly upgrading them can save you money on bills and keep you and your family safe.
Key Takeaway
If you are struggling with plumbing issues, look for professional plumbers. These skilled tradespeople install, repair, and maintain plumbing systems in residential and commercial buildings. They typically have training and experience in installing and repairing pipes, fittings, and fixtures used to bring water, gas, and waste removal to buildings. They also know local plumbing codes and regulations and use various tools and equipment to complete their work.
How to Set Up a Home Cellar for the Perfect Wine Experience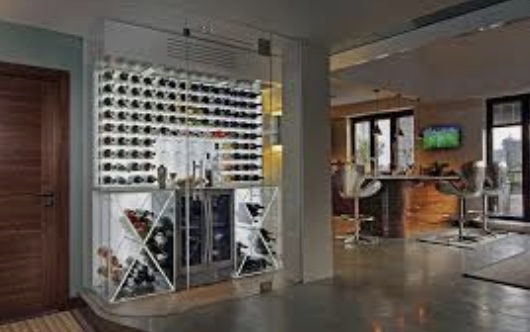 If you are a wine enthusiast, then setting up a home cellar is the best way to store and enjoy your favourite bottles. Having your own cellar allows you to create the perfect environment for ageing and storing wines, as well as giving you an opportunity to display your collection. Here's a guide on how to set up a home cellar that will help you make the most of your wine experience.
Choose the Right Location
The first step in setting up a home cellar is deciding where it will be located. You want to choose a location that has optimal temperature, humidity, and ventilation. Ideally, your cellar should have an ambient temperature between 50-59 degrees Fahrenheit and humidity levels between 50-70%. If the temperature or humidity levels get too high or too low, it can affect the taste of your wine.  Additionally, make sure there is adequate ventilation in order to prevent mould or mildew from forming. The basement is usually the best place for a home cellar because it's naturally cool and dark. It should also have available power outlets for any necessary equipment like wine coolers or dehumidifiers. The space required depends on how many bottles of wine you plan on storing, but generally speaking it should be at least 10 square feet with 8-foot ceilings.
Design Your Cellar
Now that you've chosen a location for your home cellar, it's time to start designing. When designing your home cellar, consider what type of shelving and racks you would like to use for storing your bottles of wine. You can either purchase pre-made racks or build custom ones yourself. Next, determine if you need any other equipment such as humidifiers or wine coolers in order to maintain the right temperature and humidity levels inside your cellar. You may also want to install lighting fixtures so that you can easily see inside your storage area when needed.
Secure Your Cellar
Finally, make sure that your home cellar is secure by installing security measures such as locks on doors/windows or an alarm system with motion sensors. This will help to keep any unwanted visitors out of your storage area while giving you peace of mind knowing that your valuable collection is safe and secure at all times.
Temperature & Humidity
The ideal temperature range for storage and ageing of wines is between 52°F (11°C) and 57°F (14°C). Warmer temperatures can cause the wine to age too quickly while colder temperatures can damage its flavour profile. The ideal relative humidity level for optimal storage conditions is between 60% and 75%. Too much humidity can lead to mould growth while too little can dry out corks and cause oxidation of the wine over time.
Equipment & Design Elements  The type of equipment used in your home cellar will depend on what kind of climate control system you need based on the location and size of your cellar. There are several types of wine coolers available such as integrated wine coolers, dual-zone wine coolers and freestanding wine coolers that can provide temperature control for larger spaces. Dehumidifiers are also useful for maintaining optimal humidity levels in smaller spaces where cooling systems may not be needed or feasible. In terms of design elements, natural wood shelving with multiple compartments will help organise your collection more efficiently while providing insulation from fluctuations in temperature and humidity levels outside the cellar walls.
Creating a home cellar is an excellent way for any wine connoisseur to properly store and age their bottles while showcasing their collection in style! Setting up a home cellar doesn't have to be intimidating – with some basic knowledge about climate control requirements, proper equipment selection and design elements, anyone can create their own personalised space dedicated to enjoying their favourite bottles of wine! With these tips in mind, why not get started today? Your future self will thank you!