What are the Advantages of HOAs?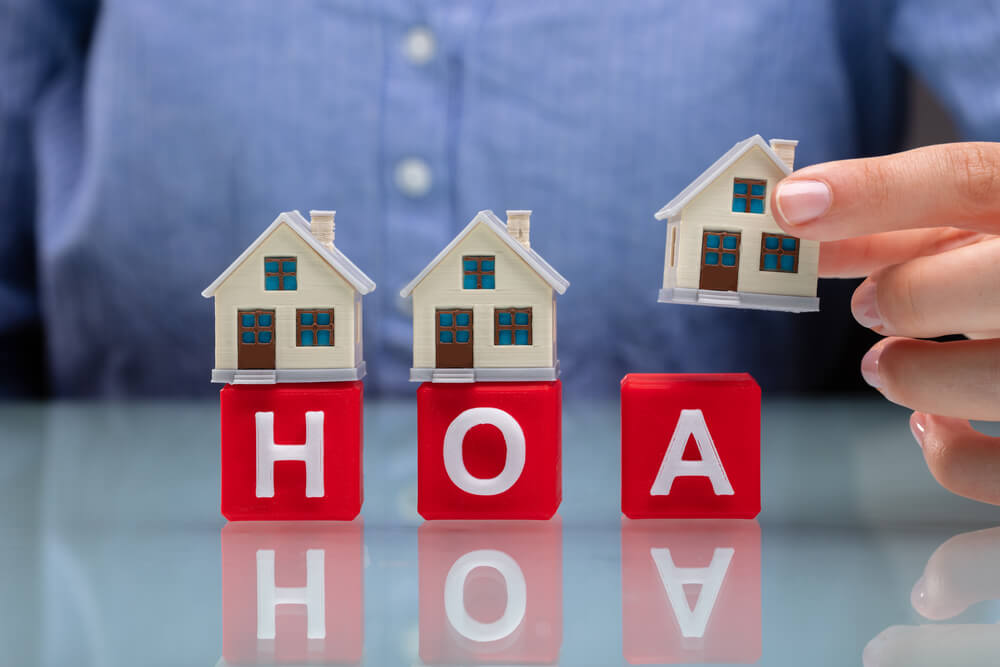 Homeowners associations or HOAs are a vital part of property ownership. They provide assistance to property owners and tenants, particularly with respect to maintenance and repair. Without a proper HOA, the quality of living spaces can deteriorate quickly and pose a real threat to the safety, health, and well-being of residents.
HOAs also play an important role in maintaining the aesthetic appeal of communities, including the landscaping and aesthetics of properties. They also set up detailed rules for property improvement, which is a main concern for community development. HOAs regulate the overall appearance of properties as well as common areas like parks, roads, or recreational areas. Most HOAs outsource HOA management services for proper functioning and regulations.
Let us now see the main advantages of HOAs.
Set and enforce community rules
HOA rules are set and enforced by the community's elected body. They are set to help the community flourish. Some associations have HOA documents that contain their rules and regulations, which include fines and guidelines. These rules are meant to prevent disputes and problems in the community.
Protect property values
HOAs are responsible for protecting the value of properties in the community. They determine what can be built on properties and how it should be built. The conditions for land use are set by the association's governing body.
Provide services, amenities, and facilities
The responsibilities of HOAs include the provision of services and amenities to the property owners. These include recreational, health, and community services, such as a swimming pool, gym, playgrounds, and sports facilities. They also have security systems, in case of break-ins.
Offer self-governance
HOA boards and committees are responsible for carrying out and collecting fees from property owners. They may also offer other programs and services, depending on the HOA group. In addition, they also ensure that an HOA has a good cash flow. This is done by setting up a budget, which revolves around the collection of HOA fees and fines.
Improve property value
HOAs help improve the property value of a neighborhood. This is because they take care of all maintenance matters related to a property's exterior appearance. For example, they help maintain the landscaping and appearance of homes at least once or twice per year. It also helps with keeping common spaces clean and maintained in a pristine condition throughout the year.
Home Buying Process From Start To Finish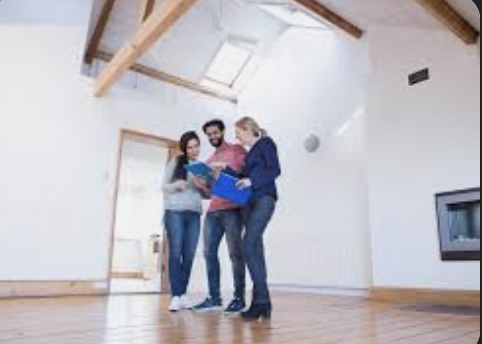 Buying a home for the first time can be an exciting and overwhelming experience. There are many factors to consider, from finding the right home to securing financing and navigating the legal process. In this blog post, we'll explore some tips and advice for first-time homebuyers to help make the process smoother and more successful.
Determine your budget
Before you start looking at homes, it's important to determine how much you can afford to spend. This will depend on a number of factors, including your income, expenses, and credit score. You may want to consider getting pre-approved for a mortgage to help you determine your budget and show sellers that you're serious about buying a home.
Define your needs and wants
Once you know your budget, it's time to start looking at homes. But before you start visiting properties, it's important to define your needs and wants. What are your must-haves in a home, and what are your nice-to-haves? Do you need a certain number of bedrooms or bathrooms, or a certain size yard? Make a list and prioritize your needs and wants to help guide your home search.
Work with a real estate agent
A good real estate agent can be a valuable resource for first-time homebuyers. They can help you find properties that meet your needs and budget, negotiate the sale price, and guide you through the legal process. Make sure to choose an agent who has experience working with first-time homebuyers and who you feel comfortable working with.
Be prepared to compromise
It's unlikely that you'll find a home that meets all of your needs and wants within your budget. You may need to compromise on certain features, such as location or size, in order to find a home that fits your budget. Keep an open mind and be willing to adjust your expectations to find a home that you love.
Get a home inspection
Once you've found a home that you're interested in, it's important to get a home inspection. A home inspection can uncover any potential issues with the property, such as structural problems or water damage. This can help you make an informed decision about whether to move forward with the purchase or negotiate repairs with the seller.
Understand the legal process
Buying a home involves a lot of legal paperwork and processes. It's important to understand these processes and work with a lawyer or real estate agent who can guide you through them. You'll need to sign a purchase agreement, obtain a mortgage, and pay for closing costs, among other things. Make sure to read and understand all legal documents before signing them.
Factor in additional costs
In addition to the purchase price of the home, there are many additional costs associated with buying a home. These may include closing costs, property taxes, homeowners insurance, and maintenance and repair costs. Make sure to factor in these costs when determining your budget and make sure that you can afford them.
Don't rush the process
Buying a home is a big decision, and it's important to take your time and not rush the process. Don't feel pressured to make an offer on a home that you're not completely comfortable with, and don't let your emotions cloud your judgment. Take the time to carefully consider each property and make an informed decision.
Plan for the future
Finally, when buying a home for the first time, it's important to plan for the future. Are you planning on starting a family or changing jobs in the near future? Will you need a larger home or a different location in a few years? Make sure to consider these factors when choosing a home and make sure that it will meet your needs for the foreseeable future.
Conclusion
Buying a home for the first time can be a daunting process, but with the right preparation and guidance, it can also be a rewarding one. By determining your budget, defining your needs and wants, working with a real estate agent, and understanding the legal process, you can make the process smoother and more successful. Remember to take your time, factor in additional costs, and plan for the future to make sure that you find a home that you love and can afford for years to come.
9 Advantages of Hiring Property a Management Company in Oakland California (2023)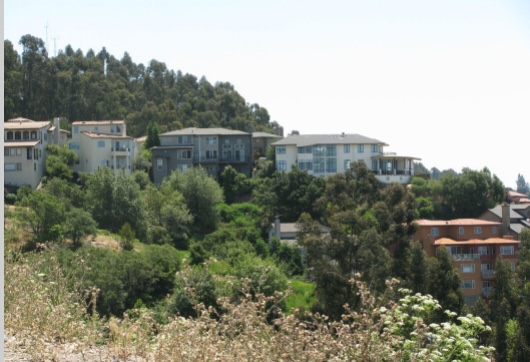 Oakland, California, is widely recognized by residents and tourists for its diverse set of attractions. Numerous factors contribute to the city's appeal, including its advantageous location, abundant employment opportunities, agreeable climate, reasonable lodging prices, and potential for profitable rental investments. Compared to other California cities, Oakland provides a high level of convenience, which is why it has become a preferred destination for individuals of various ages and lifestyles.
If you plan to relocate or invest in Oakland, you may have some initial hurdles, as navigating a new location can be difficult. However, once you overcome these hurdles, your hard work can be extremely rewarding, allowing you to reap the benefits of your efforts. You can seek assistance from a property management company to simplify the complexities. They can help you with your relocation or get you acquainted with the new area so that you can become familiar with the different neighborhoods. By utilizing their services, you can enjoy numerous benefits that will make your stay in Oakland much more satisfying than you initially expected. Still unsure of how this is possible? Here are some benefits of hiring a property management company in Oakland that you should be aware of.
Did You Know?
There are around 37,600 property managers all over California.
9 Advantages of Hiring a Property Management Company in Oakland
Save Time for Property Search
The task of searching for a new home can be daunting, particularly when you're exploring options in an unfamiliar city. However, companies dealing with property management in Oakland California have extensive knowledge about various property types, associated expenses, local amenities, and more. Engaging their services can provide crucial information to help you identify the most suitable home and save valuable time in your search.
Reduce Expenses for Repair and Maintenance
Once you find the home you're looking for, you may have to spend on finding services that will help you with repairs, landscaping, and other relevant changes. This can prove expensive as you may not be aware of suitable places to approach for these requirements. Hiring a property management company will help you save on these expenses. They usually know the best service people who can assist you with repair and maintenance and give you high-quality results without overspending.
Did You Know?
About 80% of property managers help with maintenance and repairs.
Generate Additional Income With Ease
If you plan to rent out a portion of your property to generate extra income or as an investment opportunity, property management companies can assist you with advertising the vacancy, vetting potential tenants, drafting lease agreements, and managing rent collection. Enlisting the services of a property management firm can help you optimize your rental income without incurring additional costs or worrying about the details of the rental process and tenant management.
Did You Know?
At least 70% of property managers help with inspections, leases, and advertising for the property.
Resolve Legal Disputes With Confidence
There may be times when an unprecedented legal issue presents itself due to a faulty tenant or property concern you didn't know about. Irrespective of the reason, it can be challenging to deal with such disputes without legal guidance. Companies handling homeowners property management services are equipped with the knowledge, skills, and legal team that caters to different property legal issues. Hiring them can help property owners combat these problems conveniently by taking the appropriate steps to resolve each grievance.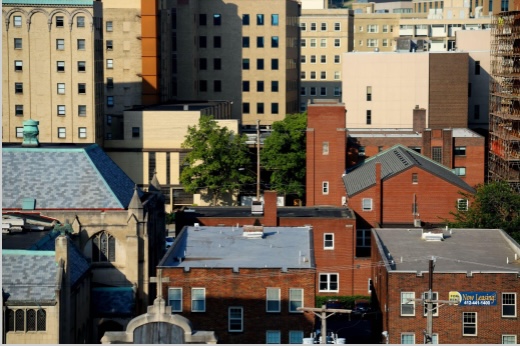 Get Assistance With Accounting
As a property owner, you must cover various expenses to maintain your home, address tenant needs, and more. Property management firms can assist you in monitoring your expenses relative to your income and identifying cost-effective strategies for managing your property, which can help you mitigate the financial burden associated with property ownership.
Assistance With Rental Pricing
Due to constant market changes and price fluctuations, it can be challenging to adequately determine the monthly rent you want to charge a tenant. Property management companies can assist you with pricing and help you come to a reasonable amount that will allow you to earn sufficiently while attracting tenants consistently.
Assistance With Real Estate Investment
If you're looking to invest in a property that you don't want to use as a place of personal stay, property management companies can help you find the best ones that will allow you to invest efficiently. They can assist you with market guidance and price fluctuations and facilitate investments that will help you gain long-term returns for a stable passive income source.
Timely Digital Assistance
When moving into a new property, you may encounter issues that require prompt attention. Property management companies can address your concerns promptly through digital channels to help you resolve minor problems. They'll communicate with you to understand the issues and provide on-site assistance as soon as they clearly understand your needs.
Improve Landlord-Tenant Relationships
Investing in a rental property is critical to maintaining healthy relationships with tenants for its success and high returns. Property management companies help facilitate a smooth flow of communication, set reasonable rental terms, and manage the grievances of both parties to create a friendly atmosphere between you and the tenant.
Endnote
Property management companies offer streamlined services to property owners and real estate investors, simplifying the intricacies of property management. In Oakland, these service providers undertake various activities such as relocation assistance, rent collection, maintenance, legal compliance, and more. For individuals relocating to the city or seeking to invest in local property, engaging the services of a property management firm can significantly streamline various processes and deliver optimal outcomes for all involved parties.
Luxury Apartments vs Regular Apartments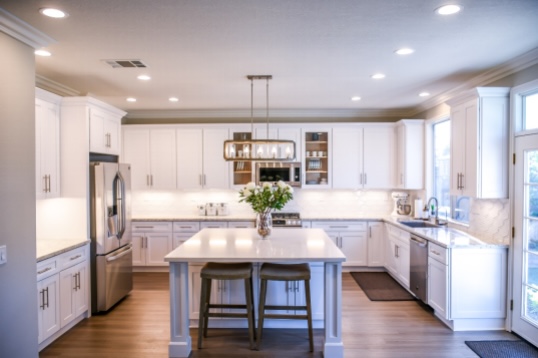 There's an affordable and an expensive side to most fixed assets, with real estate being no different. Many economical apartments out there don't offer a lavish lifestyle, and many luxury apartment buildings in the city are worth their hefty price tags. Depending on your financial situation, it can be a big challenge to figure out which type of apartment is right for you. That's why we're here to help! Whether you want a more affordable place or an extravagant lifestyle, this article will help you narrow your options to make a well-informed decision. Keep reading to learn more about luxury and regular apartment living differences.
When choosing a luxury or a regular apartment, there are a few things to consider. First and foremost, you want to ensure that the apartment you're looking at meets your needs. Do you want a luxury apartment with all the amenities and facilities? or are you more interested in a regular apartment that's still luxurious? Once you've determined what you're looking for, you need to decide which type of apartment will best meet your needs.
What is a Luxury Apartment?
A luxury apartment is a high-end, upscale apartment that offers a range of amenities and features that are not typically found in regular apartments. These features include high-end finishes and fixtures, spacious floor plans, private balconies or terraces, and access to on-site amenities such as fitness centres, swimming pools, and concierge services. Luxury apartments are often located in desirable areas, such as city centres or upscale neighbourhoods, and they tend to be more expensive than regular apartments. Additionally, they may require higher levels of maintenance and upkeep and may have stricter rental policies and requirements.
What is a Regular Apartment?
A regular apartment, also known as a standard apartment, is a type of rental housing typically more affordable and has fewer amenities than luxury apartments. They may be located in less desirable areas or neighbourhoods and typically have more basic finishes and fixtures. These apartments are often smaller than luxury apartments and may have shared common areas like parking or laundry facilities. They may not include as many amenities as fitness centres, swimming pools, and concierge services. They generally have less strict rental policies and requirements and may require less maintenance and upkeep.
Regular apartments are commonly found in the standard rental market and are targeted towards the general population's needs rather than the luxury market. They can range from a small studio to a multi-bedroom apartment, with various sizes, floor plans and prices.
How to Choose Between A Luxury Apartment and A Regular Apartment?
When choosing between a luxury apartment and a regular one, there are several factors to consider.
Price:Luxury apartments tend to be more expensive than regular apartments. Consider your budget and whether you can afford the higher rent and additional amenities.
Location:Luxury apartments are often located in desirable areas with easy access to shopping, dining, and entertainment. Consider the location and whether it is convenient for your daily needs. If your need for luxury trumps the need for a good location on a restricted budget, buying a house in the suburbs might be the obvious decision. There are plenty of luxury apartments in Kalyan, Thane and Navi Mumbai which are considerably more affordable than even a regular apartment in South Mumbai. Mumbai suburbs are well connected to each other and have become a popular home-buying destination for newcomers.
Amenities:Luxury apartments typically come with amenities such as a fitness centre, swimming pool, and concierge service. Consider which amenities are important to you and if the luxury apartment offers them.
Size:Luxury apartments often have larger floor plans and square footage than regular apartments, but then again, the cost of a luxury studio would be more than that of a regular 3 BHK. Consider the size of the apartment and whether it will meet your needs. What we mean when we say that is, do you really need a 2 BHK when a 1 BHK or studio will do just fine? Or what matters to you more? – A luxurious studio in Juhu close to your work and everything good that Mumbai has to offer or a spacious 2 BHK flat in Kalyan that will easily accommodate all your things?
Maintenance and Upkeep:Luxury apartments may have a higher maintenance and upkeep level than regular apartments. Consider if you have the time and resources to keep up with the maintenance and upkeep requirements.
Ultimately, choosing between a luxury apartment and a regular apartment will depend on your personal preferences, needs, and budget. The ideal luxury apartment would cost you something north of 6 Cr in South Mumbai. In contrast, a regular apartment has a polarising range from 12 L to 90 L in and around Mumbai.