Travel Budgets – Finance Management 101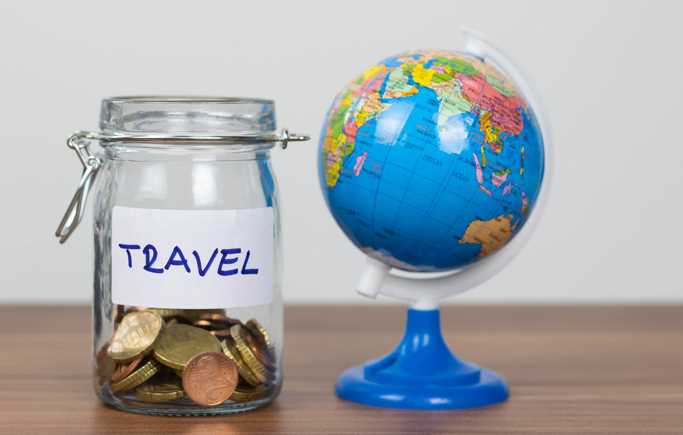 I bet traveling is fun and outright therapeutic for everyone. However, most travelers have a limited budget so one must spend wisely. And although emergency spendings are a normal part of any travel adventure, it can dent your finances.
You have to factor everything into your budget. You wouldn't want to turn your magical, sacred, fun, and therapeutic adventures into regrets, don't you? Thus, considering everything when planning your travel budget is a must.
Let's face it. Not everyone likes budgeting. But, it can save you a great deal of stress while on the road. You should be prepared for emergencies, cover your debt obligations and stick within your budget.
There is no need to be anxious and panic about your finances while on a trip when you can avoid them. But how do you plan your budget properly? Let's find out.
1.   Identify Expensive Items on Your Budget
Check out the biggest expense on the travel list. Transport, especially air tickets, contributes to about half of travel expenditure. It can easily be the most expensive item on any travel.
Since March 2022, air tickets have increased by over 10% due to hiked fuel prices globally. The current high prices are reflected in accommodation and food as well. In fact, a third of people reported price as the main reason for not traveling.
But don't lose hope yet. There are still ways of traveling on relatively cheaper air tickets. With summer around the corner, any means of saving on air tickets should be worth exploring. But, first, you will need flexible travel dates and destinations to get a cheaper air ticket. Airfare prices fluctuate based on:
Days of the week
Time of the year
Holidays
Airfares are relatively cheaper during the mid-week than on weekends or before holidays like Easter. Hence, if you plan to stay longer in a particular destination, go mid-week before the beginning of any holiday.
You can also use Skyscanner to check available cheap flights to your travel destination. The tool allows you to search flights throughout a month to pick what's works with your budget. So, you can choose to fly cheaply without breaking the bank.
Alternatively, you can choose a cheaper route to your final travel destination. For example, flying directly to Heathrow or LAX can be relatively expensive. Instead, you can fly into London Stansted or Long Beach to grab cheaper deals.
Flexibility on your destination route can also help you save some bucks too. You can take a detour instead of direct flights. Savings on detours can go as much as hundreds of dollars. With Skyscanner, you can select "1 stop" or "2+ stops" features to see the cost of detour flights. They are cheaper than direct flights but may take longer to reach your destination.
However, if your traveling will span several continents, RTW (round-the-world) trip would be suitable. It can be a relatively cheaper and exceptionally convenient way of traveling the world.
You can get your RTWs deals from One World, Star Alliance, and Sky Team.
But third-party agents can also have better RTW deals by mix-matching offers. Check out Skyscanner and Google flights for the best money value for RTW flights.
2.   Cover Any Pending Debts Before Traveling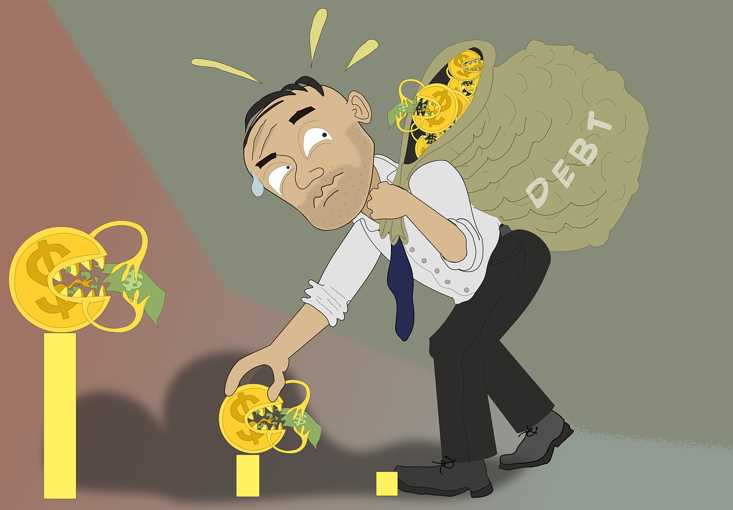 With your air ticket covered, the next stop is your debt obligations. If you are going for long-term travels, you must accommodate all your debts. Whether it is a student loan, mortgage, or credit card, you must have mechanisms to handle them while away.
Do not travel if you do not have regular income to cover your debts. It would be better to clear them before considering long-term or full-time traveling. Accumulating more debt while traveling restricts your freedom. And it can mess up your future stability if you fail to pay the debt in time.
Most long-term travelers always max out their credit cards. As a result, when you come back from your sabbatical travels, you'll start battling financial stress.
Using Chunk Finance to track your credit utilization can come in handy. These types of software allow you to monitor your budget including your debts and payments. Thus, it lets you balance your travel expenses and debt management.
Also, chunking debt through debt paydown can help you reduce interest costs, making you save a lot more.
3.   Get Your Estimate Expenses Upfront
We can proceed to other expense tickets worth including in your budget control. Knowing your travel costs upfront helps gauge whether you can afford them or not. Also, they help you design effective travel expense management, especially for companies.
Here is a list of other travel expenses items that you can estimate:
Accommodation
Meals
Local transportation
Entertainment
The cost of living in your destination will determine how much you will spend and save in your travels. There are plenty of tools to help you estimate some of these expenses.
First, check out overall living costs using wikitravel.org and favorite spots worth checking out. Alternatively, you can check out Lonely Planet guide books for your destinations. For hotel stays and their rates use:
Airbnb is a short-term rental service platform across the world.
Booking.com is mainly known for booking international and local hotels without hassle. It offers some crazy discounts worth claiming if you use the site.
Agoda.com is another online booking platform for international and local travel. You can book hotels, apartments, and flights on the platform.
We recommend Airbnb because it will give you a local experience, especially if you want to cook yourself. It is also perfect for group travel and is less expensive than hotels. Hostel World can be the ideal site to gauge the lowest-priced stays if you are on a highly shoe-string budget.
Hostel World can give you as low as $5 per night in some unique places. But, calculate your stays or lodging expenses per night to get the overall estimate. Remember that hotel meal costs are highly-priced and must be budgeted accordingly.
For hostels or Airbnb bookings with the kitchen, you must also factor in the overall cost of your groceries throughout your stay. It is better if you do the calculation based on daily spending. You should do the same for local transportation.
Whether you will use car rentals, taxis, rail, domestic flights, etc., you must calculate the estimates. Pick out each day and the activities you will be undertaking alongside the preferable mode of local transport. Afterward, attach each mode of transportation with estimated cost figures.
We recommend these tools to help in estimate calculations:
Discover Cars allows you to get affordable car rentals on the go around the world.
Busbud is another excellent platform for getting bus tickets and comparing their prices worldwide.
Seat61.com comes in handy for checking and comparing train tickets worldwide.
Eurail gives you access to 33 countries in the EU using a train. You can check, compare and book train tickets to these destinations on the platform.
Thetripcost.com can also be a helpful tool for calculating the average costs of your travels across a handful of worldwide destinations.
The bottom line is that you need to have a rough estimate of the overall costs of an ideal travel destination. With that in mind, you can create effective budget management. A budget tracker tool like Mint can help you manage your travel expenses.
Using the above tools and tips makes it easy to do scenario planning for debt and expenses in advance. With such clear visibility in every cost and expense, you can adjust accordingly to fit within your budget. It will also increase your savings while traveling by using cheaper alternatives and keeping your debt interests low.
4.   Consider Visas, Vaccinations, and Travel Insurance
Costs of visas, vaccination, and travel insurance should also be considered, especially for long-term travels. Travel insurance is always easily dismissed as an unnecessary travel expense.
Insurance is very crucial, and it is not a luxury. Risky adventures like extreme sporting events or unusual destinations can be overly expensive and burdening without insurance. In fact, you should go for comprehensive coverage that covers any issues that may arise while traveling.
A report by DW shows that some tourists were stranded in Ukraine because their travel insurance did not cover war events. As a result, you should at least try and evaluate the prevailing situation of your destination.
For example, if you plan to go to Taiwan or Tibet, you should know that China claims the two regions and can move in to consolidate them at any time. So, planning and ensuring your travel insurance covers every possible risk event makes you safer while traveling.
You should check out your destination's country website for your visa requirements and processing. Some allow you to apply on arrival, while other countries need you to process them earlier before traveling.
Also, you should check out third-party visa processing agents that come at a fee. But, they will make the process hassle-free. Also, vaccinations, especially during the pandemic, may vary from place to place. Consult your doctor for relevant vaccinations best suitable for your travel destination.
All the costs relating to insurance, visas, and vaccination should also be known upfront. Now you have everything figured out and their expenses. You have a rough estimate of your ideal travel costs for your entire stay. Compare it to the available money that you have and plan accordingly.
5.   Set Your Priorities Right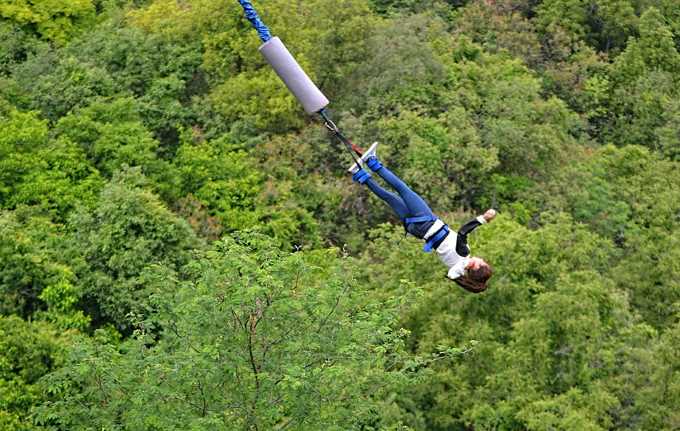 You can prioritize some essential travel items if the estimated costs are more than your available money. You do not want to run out of cash half into your trip. Or start begging friends and family to loan you money to return home.
And worst still is returning home with high credit card bills. So, you will have to balance your travel experience and costs. Prior planning will help you avoid this kind of stress. Here are some things worth considering while setting your priorities right:
Meals. Will you go with street food, hotel meals, or cook for yourself?
Experiences. Would you prefer to buy souvenirs or indulge in an expensive experience like a helicopter ride?
Emergencies. Do you have extra cash to replace your local air tickets or a visit to a nearby local hospital if they get lost?
I would rather have my emergency funds ready for any turn of events. But a pro tip worth sharing is this, you can bring down travel costs when you volunteer abroad. Volunteering trips can save you so much on accommodation and meals.
6.   Choose the Best Bank for Your Travels
Your bank of choice for convenient traveling and a high chance of saving is partly limited to your country of origin. Consider the following before settling on a preferred bank for your travels, especially long-term trips:
It should have more branches around the world.
Get an ATM linked to your home bank for lower transactions costs. HSBC is famous for having more ATMs worldwide than other banks.
However, you may experience only a limited-service scope for banks abroad. Alternatively, you can go with online banking for enhanced convenience and flexibility. But track every cost of transaction as part of your spending management. Some online banks worth considering include:
N26
Revolut
Payoneer
Wise Multi-Currency Account
However, ensure you access your online banks and other sensitive data using a VPN. It keeps you safe from hackers that can clean out your account without your knowledge. You can choose from the following VPN providers:
ExpressVPN
NordVPN
VyprVPN
Plan and Save for the Trip Early
Now that you have the figure you are working with, you can save towards your ideal travel adventure. Some people include the figure as part of their vision boards. It motivates them towards saving to achieve their dream adventures.
Although it is an uphill task, sticking to your plans will make it effortless. Here are some tips to increase your savings for ideal travel:
Create high-interest savings accounts with your traditional or online bank. You will get an additional amount for every savings you make your dream closer than ever.
You can share costs with your significant other or if you are traveling as a group.
While traveling, you list your house back home on Airbnb to generate more income. However, not all property allows subletting to sites like Airbnb, so consult with your property management.
Take Away
Traveling costs are getting high, with global fuel prices on the rise. The ongoing stalemate between Russia and Ukraine is causing other ripple effects on prices. As a result, you should explore best spending management practices to control your travel expenses.
First, know your travel costs upfront, from air tickets to accommodation and meals. Second, have an excellent scenario planning for your debt, including current and future debts in the planning. The less or no debt obligation you have, the more freedom you will enjoy during your trip.
Third, settle on your key priorities without compromising the experience. Finally, select your preferred bank and save towards your goal. Budget planning will save you a lot of stress in the long run.
Why You Should Consider Moving To Another State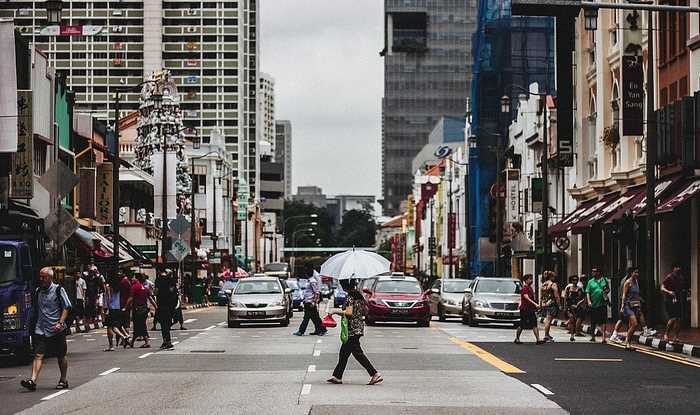 If you're looking to relocate, whether moving from one state to another or from one city to another within the same state, interstate moving companies are an excellent way to find the best price for your move and ensure everything goes as smoothly as possible.
Since interstate moving companies have experience handling moves across state lines, they know how to avoid the problems that could arise with an in-state move and keep costs low simultaneously.
There are many reasons it's beneficial to use an interstate moving company when you move, but here are just a few.
You Can Have a Fresh New Start
Experiencing a fresh start may be just what you need. Shifting to a new location can do wonders for your life, and the best interstate moving companies can help make the process more accessible.
Best interstate moving companies will take care of all the heavy lifting for you so that when it comes time to settle in, all you have to do is relax and enjoy your new surroundings. It is never too late for a change, and if you are ready for an exciting opportunity, why not give yourself one by moving? It's time to stop putting things off and start living out your dreams!
You Will Grow as a Person
Moving to another state can be a huge move. You must understand the hard work and dedication it will take to make a move like this. One thing to consider before moving anywhere is how it will affect your job.
The most successful relocation situations are when a company moves its employees closer or near them, and the person starts over from scratch in a new industry. If you're not looking for that change, decide how much time, energy, and money you will invest in finding similar employment opportunities in your new residence.
No matter what decision you make, know that as long as you don't go about barging, any experience will be good for your personal growth.
It Might Be Much Cheaper Where You Move
The cost of living can vary depending on the state that you move to. If you're considering moving to another state, take a look at these interstate moving companies that might offer the best deals on your move.
Not only will they transport your belongings, but they will also help you make all the necessary arrangements and provide anything else you need to ensure a smooth relocation experience.
Most importantly, compare quotes from multiple companies to find the one with rates that work best for your budget.
You Might Have More and Different Job Opportunities
You may have difficulty finding work if you live in a smaller area since your employer can afford to hire fewer people. Moving to another state will expand your horizons and allow you to experience a different lifestyle.
When deciding on what state you should move to, consider that the cost of living varies from one location to another. For example, if you move from San Francisco to New York City, the cost of rent for an apartment will be much cheaper even though both locations have plenty of job opportunities.
Researching how each location compares before making a decision is very important as it could help save you money in the long run.
You Get to Make New Friends
Moving to a new state is such an amazing thing to do. There are many reasons to move, but one not often discussed is making new friends. When you have a more diverse population, you can have so many different experiences.
Maybe you want to make friends that are also interested in anime and cosplay? Maybe you want to make friends with people who appreciate fine wine? Whatever your interest is, someone out there shares your passion, and now you don't have to keep up on two hobbies.
You Get to Experience Different Cultures
You get to experience different cultures and lifestyles if you make the jump! Even though it is a big decision, there are ways to make it as easy on yourself as possible. For example, hiring an interstate moving company will help you with your packing and unpacking needs!
They take care of everything so that you can focus on more important things like saying goodbye to your friends and family. Plus, they specialize in these sorts of moves so that they can provide expert advice and tips throughout the process. With so many benefits, it's hard not to consider making this change because life might get better for you.
Conclusion
Find the best interstate moving companies before you start packing your bags. Picking the wrong one can lead to a headache and make your move unnecessarily stressful. The good news is that you can find reviews on many different options with just a little research to make this process much easier!
Why long term RV parks are better than trailer parks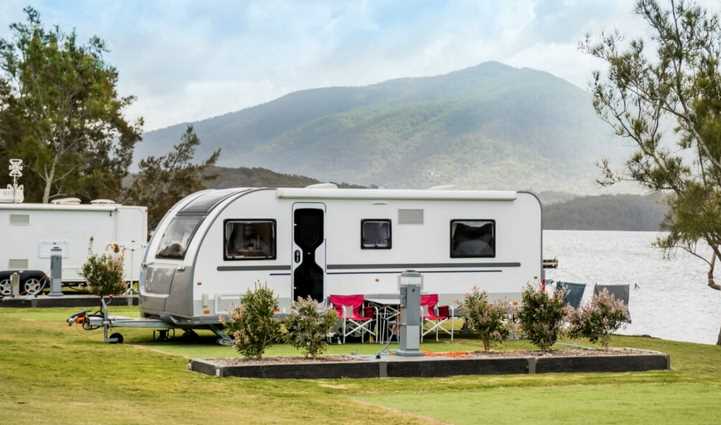 In recent years, there has been a growing trend of people living in RVs full-time. This lifestyle has many benefits, but one of the biggest is that you can choose to live in a long term RV park. Here are four reasons why long term RV parks are better than trailer parks.
The benefits of long term RV parks
RV parks provide a great option for long-term living, especially if you are looking for an affordable and flexible housing solution. Here are some of the key benefits of long-term RV parks:
Cost savings – Long-term RV parks typically offer discounts for extended stays, meaning you can save money on your overall housing costs.
More amenities – Many RV parks offer a wide range of amenities and activities, from swimming pools and playgrounds to laundry facilities and social events. This can make life more enjoyable and convenient, especially if you are living in your RV full-time.
A sense of community – Staying in an RV park for an extended period of time can help you develop a strong sense of community with your fellow campers. This can make living in an RV more enjoyable and fulfilling.
The drawbacks of trailer parks
Trailer parks have a number of drawbacks that make them less desirable than long term RV parks. For one, they are often located in less desirable areas, such as near industrial sites or in flood zones. Additionally, trailer parks typically have fewer amenities than RV parks, such as laundry facilities and playgrounds. Finally, trailer parks can be noisy places, with people coming and going at all hours of the day and night.
Where to find RV parks and trailer parks
There are many different places to look for RV parks and trailer parks. For RV parks, you can check out the park listings of several websites that deal with RVs, such as Escapees or Good Sam Parks.
Better locations of RV Parks
RV parks are much better than trailer parks for a number of reasons. First, they are typically located in better locations. They are often near major highways or interstates, which makes them easy to get to. They also tend to be near cities, which means there are more things to do nearby.
Second, RV parks typically have better facilities than trailer parks. They often have nicer bathrooms and showers, laundry facilities, and sometimes even swimming pools. They also tend to have more electrical outlets and better Wi-Fi service.
Third, RV parks typically have more rules and regulations than trailer parks. This means that they are generally cleaner and more well-kept. And since they are typically run by professional management companies, you can be sure that the staff will be helpful and friendly.
Why long term RV parks are better
There are many reasons why long term RV parks are better than trailer parks. For one, they usually have better amenities and more activities for residents to enjoy. They also tend to be located in more desirable areas, which means that you'll have a nicer view from your RV.
Another reason why long term RV parks are better is that they tend to be more social places. There are usually more people around to chat with and make friends with. This can make living in an RV park a much more enjoyable experience.
Finally, long term RV parks typically have lower monthly fees than trailer parks. This is because they don't have the same overhead costs as trailer parks (e.g., they don't need to maintain roads and sewer lines). As a result, you can save money by choosing to live in a long term RV park.
Conclusion
So there you have it. Long term RV parks are a great alternative to staying in a trailer park. Often times you can find that the rates are better for the amenities that you will get at a RV park and also you will have a better sense of community. You can click here to learn more about a long term park that we found near Sarasota, FL.
5 Cool Ways To Relax On A Private Jet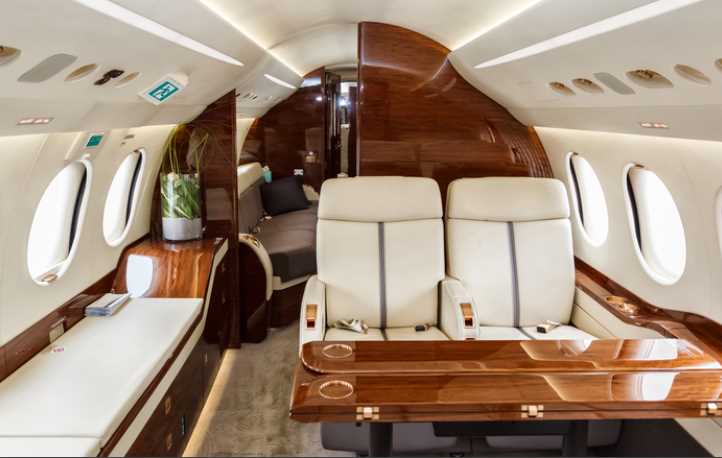 Everyone is stuffed together like sardines in economy class. It's an achievement if you manage to fall asleep for a few hours. People with long legs will feel like they're being tortured because the seats are so close together.
It's the exact opposite on a private jet because you can stretch your legs, but it's also possible to take your relaxation to the next level. Let's look at some fantastic ways to maximize your comfort while flying private.
Drink A Few Cocktails
The most outstanding jets offer you many beverage options, which include cocktails and a selection of wines/beers. You don't need to wait until you arrive at your destination to enjoy margaritas and mojitos.
Make sure you tell the company what you want before arriving at the airport, so they'll have plenty of time to stock the jet. It's easy to drink too much alcohol while flying private, which makes things difficult when you land.
Exercise On The Floor
Walking is the only exercise you can do on commercial flights unless you count basic things like shoulder shrugs and forward bends. When flying on a private jet, you'll be able to do yoga, squats, and lunges.
Exercising is a great way to relax while flying, but it offers excellent health benefits too. You don't want to run into a problem like deep vein thrombosis. It's extremely dangerous when you're so far from a hospital.
Get A Relaxing Massage
Some private jet companies offer wellness options, which include relaxing massages. Don't ask a hostess to give you a message unless it's definitely included. It could easily offend someone even if you're not trying to be sleazy.
If your partner tries to massage you during a commercial flight, it will upset other passengers. Nobody will give you dirty looks on a jet. How much does it cost to fly private? It's worth every penny if massages are on the table.
Ask People To Be Quiet
If you're paying for a private jet, you can ask everyone else to be quiet. The flight attendants won't talk to you unless it's an emergency. You won't be able to hear anything except a little noise coming from the aircraft.
It's impossible to achieve the same results on a commercial flight, even if you wear earplugs. You can't tell other passengers to stop talking. You might run into problems when flying private with kids.
Wear Your Pajamas To Fly
It's possible to wear pajamas when flying on a private jet. You can even take your shoes and socks off, which is more relaxing. You won't feel comfortable wearing pajamas on a commercial plane unless you're very confident.
Everyone will be talking about you behind your back. Flight attendants won't always let you fly without socks, especially if your feet smell. Some jets come with a private bedroom, so you can fall asleep in your underwear.
Relaxing On A Private Jet Is Easy
Even if you don't use any of the tips we've talked about today, you'll still feel very relaxed on private jets. That's one of the reasons why they cost more than commercial flights.