Travel Budgets – Finance Management 101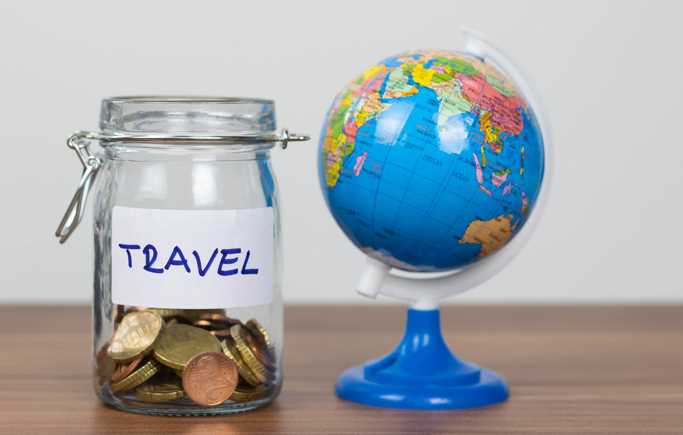 I bet traveling is fun and outright therapeutic for everyone. However, most travelers have a limited budget so one must spend wisely. And although emergency spendings are a normal part of any travel adventure, it can dent your finances.
You have to factor everything into your budget. You wouldn't want to turn your magical, sacred, fun, and therapeutic adventures into regrets, don't you? Thus, considering everything when planning your travel budget is a must.
Let's face it. Not everyone likes budgeting. But, it can save you a great deal of stress while on the road. You should be prepared for emergencies, cover your debt obligations and stick within your budget.
There is no need to be anxious and panic about your finances while on a trip when you can avoid them. But how do you plan your budget properly? Let's find out.
1.   Identify Expensive Items on Your Budget
Check out the biggest expense on the travel list. Transport, especially air tickets, contributes to about half of travel expenditure. It can easily be the most expensive item on any travel.
Since March 2022, air tickets have increased by over 10% due to hiked fuel prices globally. The current high prices are reflected in accommodation and food as well. In fact, a third of people reported price as the main reason for not traveling.
But don't lose hope yet. There are still ways of traveling on relatively cheaper air tickets. With summer around the corner, any means of saving on air tickets should be worth exploring. But, first, you will need flexible travel dates and destinations to get a cheaper air ticket. Airfare prices fluctuate based on:
Days of the week
Time of the year
Holidays
Airfares are relatively cheaper during the mid-week than on weekends or before holidays like Easter. Hence, if you plan to stay longer in a particular destination, go mid-week before the beginning of any holiday.
You can also use Skyscanner to check available cheap flights to your travel destination. The tool allows you to search flights throughout a month to pick what's works with your budget. So, you can choose to fly cheaply without breaking the bank.
Alternatively, you can choose a cheaper route to your final travel destination. For example, flying directly to Heathrow or LAX can be relatively expensive. Instead, you can fly into London Stansted or Long Beach to grab cheaper deals.
Flexibility on your destination route can also help you save some bucks too. You can take a detour instead of direct flights. Savings on detours can go as much as hundreds of dollars. With Skyscanner, you can select "1 stop" or "2+ stops" features to see the cost of detour flights. They are cheaper than direct flights but may take longer to reach your destination.
However, if your traveling will span several continents, RTW (round-the-world) trip would be suitable. It can be a relatively cheaper and exceptionally convenient way of traveling the world.
You can get your RTWs deals from One World, Star Alliance, and Sky Team.
But third-party agents can also have better RTW deals by mix-matching offers. Check out Skyscanner and Google flights for the best money value for RTW flights.
2.   Cover Any Pending Debts Before Traveling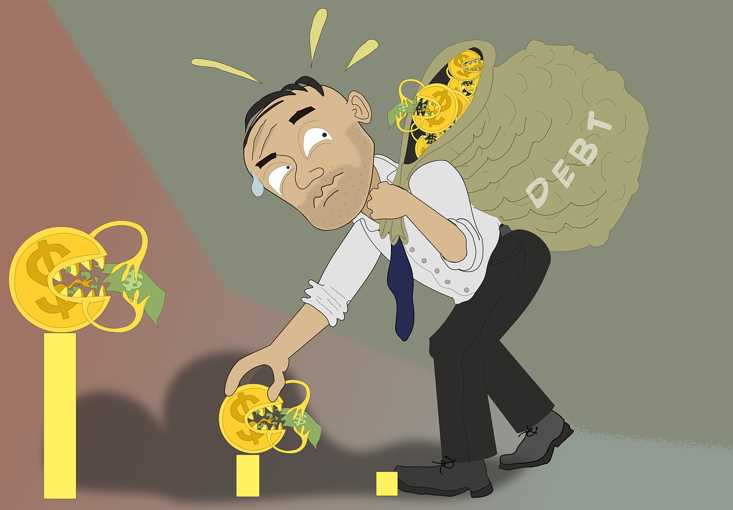 With your air ticket covered, the next stop is your debt obligations. If you are going for long-term travels, you must accommodate all your debts. Whether it is a student loan, mortgage, or credit card, you must have mechanisms to handle them while away.
Do not travel if you do not have regular income to cover your debts. It would be better to clear them before considering long-term or full-time traveling. Accumulating more debt while traveling restricts your freedom. And it can mess up your future stability if you fail to pay the debt in time.
Most long-term travelers always max out their credit cards. As a result, when you come back from your sabbatical travels, you'll start battling financial stress.
Using Chunk Finance to track your credit utilization can come in handy. These types of software allow you to monitor your budget including your debts and payments. Thus, it lets you balance your travel expenses and debt management.
Also, chunking debt through debt paydown can help you reduce interest costs, making you save a lot more.
3.   Get Your Estimate Expenses Upfront
We can proceed to other expense tickets worth including in your budget control. Knowing your travel costs upfront helps gauge whether you can afford them or not. Also, they help you design effective travel expense management, especially for companies.
Here is a list of other travel expenses items that you can estimate:
Accommodation
Meals
Local transportation
Entertainment
The cost of living in your destination will determine how much you will spend and save in your travels. There are plenty of tools to help you estimate some of these expenses.
First, check out overall living costs using wikitravel.org and favorite spots worth checking out. Alternatively, you can check out Lonely Planet guide books for your destinations. For hotel stays and their rates use:
Airbnb is a short-term rental service platform across the world.
Booking.com is mainly known for booking international and local hotels without hassle. It offers some crazy discounts worth claiming if you use the site.
Agoda.com is another online booking platform for international and local travel. You can book hotels, apartments, and flights on the platform.
We recommend Airbnb because it will give you a local experience, especially if you want to cook yourself. It is also perfect for group travel and is less expensive than hotels. Hostel World can be the ideal site to gauge the lowest-priced stays if you are on a highly shoe-string budget.
Hostel World can give you as low as $5 per night in some unique places. But, calculate your stays or lodging expenses per night to get the overall estimate. Remember that hotel meal costs are highly-priced and must be budgeted accordingly.
For hostels or Airbnb bookings with the kitchen, you must also factor in the overall cost of your groceries throughout your stay. It is better if you do the calculation based on daily spending. You should do the same for local transportation.
Whether you will use car rentals, taxis, rail, domestic flights, etc., you must calculate the estimates. Pick out each day and the activities you will be undertaking alongside the preferable mode of local transport. Afterward, attach each mode of transportation with estimated cost figures.
We recommend these tools to help in estimate calculations:
Discover Cars allows you to get affordable car rentals on the go around the world.
Busbud is another excellent platform for getting bus tickets and comparing their prices worldwide.
Seat61.com comes in handy for checking and comparing train tickets worldwide.
Eurail gives you access to 33 countries in the EU using a train. You can check, compare and book train tickets to these destinations on the platform.
Thetripcost.com can also be a helpful tool for calculating the average costs of your travels across a handful of worldwide destinations.
The bottom line is that you need to have a rough estimate of the overall costs of an ideal travel destination. With that in mind, you can create effective budget management. A budget tracker tool like Mint can help you manage your travel expenses.
Using the above tools and tips makes it easy to do scenario planning for debt and expenses in advance. With such clear visibility in every cost and expense, you can adjust accordingly to fit within your budget. It will also increase your savings while traveling by using cheaper alternatives and keeping your debt interests low.
4.   Consider Visas, Vaccinations, and Travel Insurance
Costs of visas, vaccination, and travel insurance should also be considered, especially for long-term travels. Travel insurance is always easily dismissed as an unnecessary travel expense.
Insurance is very crucial, and it is not a luxury. Risky adventures like extreme sporting events or unusual destinations can be overly expensive and burdening without insurance. In fact, you should go for comprehensive coverage that covers any issues that may arise while traveling.
A report by DW shows that some tourists were stranded in Ukraine because their travel insurance did not cover war events. As a result, you should at least try and evaluate the prevailing situation of your destination.
For example, if you plan to go to Taiwan or Tibet, you should know that China claims the two regions and can move in to consolidate them at any time. So, planning and ensuring your travel insurance covers every possible risk event makes you safer while traveling.
You should check out your destination's country website for your visa requirements and processing. Some allow you to apply on arrival, while other countries need you to process them earlier before traveling.
Also, you should check out third-party visa processing agents that come at a fee. But, they will make the process hassle-free. Also, vaccinations, especially during the pandemic, may vary from place to place. Consult your doctor for relevant vaccinations best suitable for your travel destination.
All the costs relating to insurance, visas, and vaccination should also be known upfront. Now you have everything figured out and their expenses. You have a rough estimate of your ideal travel costs for your entire stay. Compare it to the available money that you have and plan accordingly.
5.   Set Your Priorities Right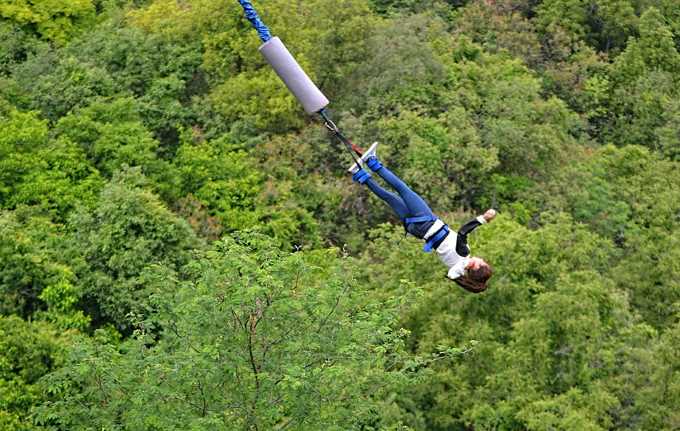 You can prioritize some essential travel items if the estimated costs are more than your available money. You do not want to run out of cash half into your trip. Or start begging friends and family to loan you money to return home.
And worst still is returning home with high credit card bills. So, you will have to balance your travel experience and costs. Prior planning will help you avoid this kind of stress. Here are some things worth considering while setting your priorities right:
Meals. Will you go with street food, hotel meals, or cook for yourself?
Experiences. Would you prefer to buy souvenirs or indulge in an expensive experience like a helicopter ride?
Emergencies. Do you have extra cash to replace your local air tickets or a visit to a nearby local hospital if they get lost?
I would rather have my emergency funds ready for any turn of events. But a pro tip worth sharing is this, you can bring down travel costs when you volunteer abroad. Volunteering trips can save you so much on accommodation and meals.
6.   Choose the Best Bank for Your Travels
Your bank of choice for convenient traveling and a high chance of saving is partly limited to your country of origin. Consider the following before settling on a preferred bank for your travels, especially long-term trips:
It should have more branches around the world.
Get an ATM linked to your home bank for lower transactions costs. HSBC is famous for having more ATMs worldwide than other banks.
However, you may experience only a limited-service scope for banks abroad. Alternatively, you can go with online banking for enhanced convenience and flexibility. But track every cost of transaction as part of your spending management. Some online banks worth considering include:
N26
Revolut
Payoneer
Wise Multi-Currency Account
However, ensure you access your online banks and other sensitive data using a VPN. It keeps you safe from hackers that can clean out your account without your knowledge. You can choose from the following VPN providers:
ExpressVPN
NordVPN
VyprVPN
Plan and Save for the Trip Early
Now that you have the figure you are working with, you can save towards your ideal travel adventure. Some people include the figure as part of their vision boards. It motivates them towards saving to achieve their dream adventures.
Although it is an uphill task, sticking to your plans will make it effortless. Here are some tips to increase your savings for ideal travel:
Create high-interest savings accounts with your traditional or online bank. You will get an additional amount for every savings you make your dream closer than ever.
You can share costs with your significant other or if you are traveling as a group.
While traveling, you list your house back home on Airbnb to generate more income. However, not all property allows subletting to sites like Airbnb, so consult with your property management.
Take Away
Traveling costs are getting high, with global fuel prices on the rise. The ongoing stalemate between Russia and Ukraine is causing other ripple effects on prices. As a result, you should explore best spending management practices to control your travel expenses.
First, know your travel costs upfront, from air tickets to accommodation and meals. Second, have an excellent scenario planning for your debt, including current and future debts in the planning. The less or no debt obligation you have, the more freedom you will enjoy during your trip.
Third, settle on your key priorities without compromising the experience. Finally, select your preferred bank and save towards your goal. Budget planning will save you a lot of stress in the long run.
Heavy Duty Towing and Tractor Trailer Towing: A Comprehensive Guide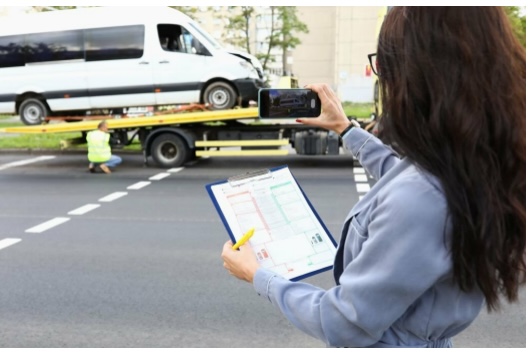 When you're on the road, you may occasionally see massive vehicles being towed. These aren't your average car tows; they're examples of heavy duty towing and tractor trailer towing. Ever wondered why such specialized towing is needed? Let's delve into it.
The World of Heavy Duty Towing
Heavy duty towing isn't your regular towing task. It involves transporting large vehicles like buses, trucks, and even machinery. Due to the immense weight and size of these vehicles, special equipment and expertise are needed. This ensures the vehicle is transported safely without causing any harm to the road or other motorists.
Why is Heavy Duty Towing Essential?
When large vehicles break down, they can't be left stranded. They become road hazards, potentially leading to accidents. By providing a method to move these behemoths, heavy duty towing plays a critical role in maintaining road safety.
Additionally, when construction equipment needs to be relocated, heavy duty towing becomes the unsung hero, ensuring these machines reach their destinations promptly and securely.
Tractor Trailer Towing – A Close Cousin
While heavy duty towing deals with large vehicles in general, tractor trailer towing specifically focuses on towing semi-trucks or 18-wheelers. It's a niche within the towing industry and requires a distinct set of skills.
Challenges in Tractor Trailer Towing
Towing a tractor trailer isn't a walk in the park. The length, weight, and overall bulkiness of these trucks make them tricky to tow. Drivers need advanced training to handle such a task. After all, the last thing anyone wants is a semi-truck going astray during a tow.
The Equipment Behind the Scenes
Both types of towing employ state-of-the-art machinery. Tow trucks used in these operations are fortified beasts, built to handle the sheer weight and size of the vehicles they transport. Specialized rigs and attachments are used, ensuring the vehicle is snug and secure.
Safety First
One cannot emphasize enough the importance of safety in these towing operations. The right equipment is vital, but so is the expertise of the operator. Proper training is a must. The American Towing and Recovery Institute offers specialized courses for individuals keen on entering this profession, ensuring they're well-prepared for the challenges ahead.
The Unsung Heroes of the Road
While they might not always be in the limelight, those who operate in the heavy duty and tractor trailer towing sectors are vital. They ensure our roads remain clear of obstructions and play an indispensable role in the logistics and construction sectors.
The Financial Implications of Heavy Duty and Tractor Trailer Towing
When discussing towing, it's essential to touch upon its financial aspects. Towing a compact car differs greatly in cost from towing a tractor-trailer. Why is that?
The Cost Behind the Machines
The machinery used for heavy duty and tractor trailer towing is not cheap. The immense power, technology, and specialized equipment these machines come with contribute to their high price tag. Maintenance of these machines is another factor. Regular check-ups, part replacements, and specialized labor all come with a cost.
Expertise Comes at a Price
The skills needed to operate these tow trucks safely and efficiently require specialized training, as we mentioned earlier. This training isn't free. Skilled operators often command higher wages due to the risk and responsibility associated with the job.
Insurance and Liability
In the world of heavy duty towing, the stakes are high. A mishap can lead to damages worth thousands or even millions of dollars. Hence, towing companies invest heavily in insurance to protect themselves and their clients.
The Importance of Proper Licensing
Companies offering heavy duty and tractor trailer towing services must be licensed. Licensing ensures that a company has met certain standards set by governing bodies. For clients, this is a reassurance of the company's credibility and professionalism.
Protecting Client Interests
In case of any unforeseen incident during towing, insurance plays a pivotal role. It ensures that clients are not left in a lurch, financially or legally. Most reputable companies will have comprehensive insurance coverage, reflecting their commitment to client welfare.
The Environmental Aspect
Heavy towing, due to its nature, may have environmental implications. The large engines used in tow trucks, while efficient, can have a substantial carbon footprint.
Building Relationships on the Road
Beyond the machinery and technical aspects, towing is about building relationships.
Trust with Clients
Trust is the cornerstone of the towing business. Clients, often stressed and anxious due to their vehicle's situation, need reassurance. Establishing a rapport, being transparent about the process, and ensuring timely communication are key.
Collaboration with Authorities
Towing professionals often work hand in hand with traffic police, emergency services, and road maintenance teams. This collaboration ensures that roads remain safe for all users.
Looking to the Future
The future of heavy duty towing and tractor trailer towing is bright. With evolving technologies, the rise of eco-friendly practices, and the continuous drive for efficiency, the industry is set to reach new heights. As the demands of modern transportation increase, so will the role and significance of these towing professionals.
Conclusion
Next time you see a large vehicle being towed, take a moment to appreciate the complexity behind the operation. From heavy duty towing to tractor trailer towing, these services are pivotal in keeping our roads safe and our industries moving.
With advancements in technology and continuous training, the future of this industry looks bright. As our vehicles evolve, so too will the methods and machinery used to tow them, ensuring safety and efficiency remain paramount.
7 Traveling Tips When Working on The Road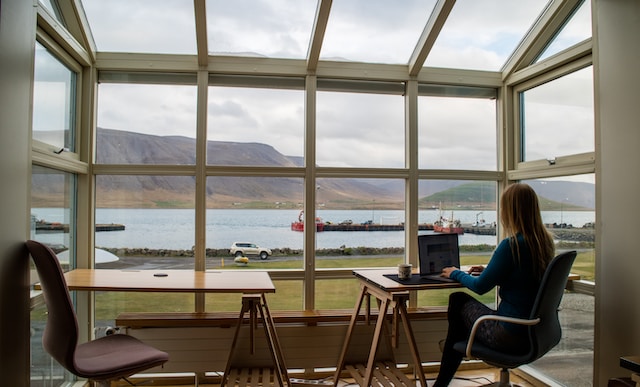 It is impossible to resist the draw of working remotely from a variety of locations throughout the world, but doing so does come with its own special set of problems. The blog has compiled these seven in-depth tips for productive work while traveling, hoping that they would make your time spent traveling as a digital nomad or remote worker more productive and fun. These pointers cover everything from how to pack efficiently to maintain your health and stay connected when traveling to new places.
1. Pack Carefully To Maximize Your Efficiency
Working on the road has several obstacles, the first of which is effectively packing your belongings. Choose clothing that may be worn in various ways and do not easily wrinkle. If you want to keep your electronics powered up while you're away, don't forget to pack the appropriate chargers, adapters, and power banks. To be successful in today's fast-paced environment, where you are frequently required to be on the move for work, having the appropriate equipment can make all the difference. A rolling laptop bag is one example of such a vital gadget for the modern professional. These multipurpose backpacks come with various advantages that can considerably improve your professional life and travel experiences.
2. Remain Connected At All Times And Places
Working from home requires a reliable internet connection. Give top priority to lodging options that have high-speed Wi-Fi. If you think that your wifi has a low speed, replace it. If you want to be certain that you will remain connected even when traveling to rural areas, you could think about bringing a portable hotspot with you. You can even think about acquiring a local SIM card.
3. Make A Plan For Your Daily Work Schedule
Create a structured work routine to keep your level of productivity when you are experiencing new places. Use productivity software to organize yourself. You can manage your work, and establish deadlines. To achieve a balance suited to your work style, carve out particular blocks of time for your work. Think about leisure and exploratory activities.
4. Look For Motivating Places To Work
It's easy for things to become routine when you're working from a hotel room. When you get there, seek co-working spaces and cool cafes to check out. These settings increase productivity and allow the opportunity to network with folks with similar values and interests. Memberships to co-working spaces are available in many cities. These memberships often give access to numerous locations, making it simple for remote workers to use these spaces.
5. Make Your Health And Well-Being A Top Priority
When you are away from home, it is possible that both your physical and mental health will suffer. Try Staying hydrated. You can begin maintaining a regular exercise routine, and eating balanced meals can be your top priority. Make sure that your travel insurance protects you in the event of a medical emergency. Incorporating mindfulness techniques like meditation and yoga into your daily routine will help if you want to manage your stress properly.
6. Ensure The Safety Of Your Devices And Data
Keeping your important work data and gadgets safe is of utmost importance. When connecting to public Wi-Fi networks, protecting the data you transmit by utilizing a Virtual Private Network, or VPN, is important. Ensure your work is backed up on the cloud regularly. You can encrypt any crucial information. Invest in a secure laptop lock for added physical protection, and consider purchasing insurance to protect against the possibility of loss or damage to your electronic equipment.
7. Keep Yourself Protected And Up To Date
Find out what kind of safety precautions are in place, and familiarize yourself with the rules and regulations of your destination. You can give your vacation itinerary to someone you can trust, like a family member or close friend. To protect yourself from unanticipated events and ensure that important documents, such as your passport and visa, are safe at all times. You can invest in a bag that is both secure and waterproof.
Conclusion
Your path to a successful and satisfying experience working remotely can be found by following the advice in this guide, which includes seven comprehensive tips for productive work when traveling. You will increase your productivity and ensure that your trip will be smooth and pleasurable if you follow this advice and put it into action. Throughout your travels, make it a point to keep productivity, connectivity, health, and safety as your top priorities.
Your Smooth Transition to North Carolina: Stress-Free Moving Strategies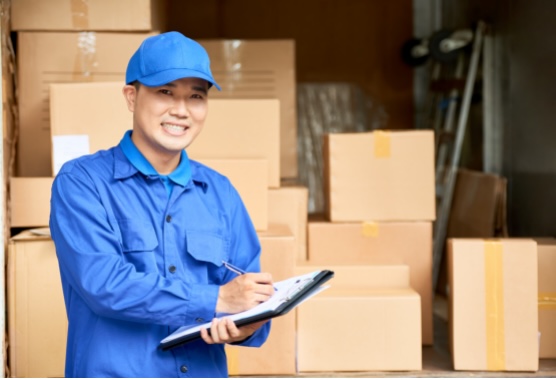 Moving to a new place can be both exciting and overwhelming
Whether you're relocating for a job opportunity, seeking a change of scenery, or just embarking on a new adventure, the process of moving to North Carolina doesn't have to be stressful.
The prospect of starting fresh in North Carolina is undoubtedly exciting, but the logistics can be daunting. That's where a stress-free transition becomes essential. In this blog, we'll focus on Fuquay Varina, a picturesque town in North Carolina that offers a warm welcome to newcomers.
Researching Movers in Fuquay Varina, NC
One of the first and most critical steps in ensuring a smooth move is finding reliable movers. Conduct thorough research well in advance to make an informed choice. Explore online resources, read reviews, and ask for recommendations from friends and family. Look for companies with a proven track record and proper licenses, ensuring your belongings are in safe hands.
Budgeting for Your Move
Creating a realistic budget is crucial to avoid financial stress during your move. Take into account factors like distance, the size of your household, and any additional services you may need. Request detailed quotes from multiple moving companies in Fuquay Varina to compare prices accurately.
Packing and Organizing
Packing can be one of the most time-consuming and physically demanding aspects of moving. Start early to avoid last-minute rush and consider decluttering as you go. Reduce the number of items you need to move by donating, selling, or recycling unneeded possessions. To simplify unpacking, label your boxes clearly with their contents and designated rooms.
Hiring Professional Movers in Fuquay Varina, NC
Opting for local movers in Fuquay Varina NC offers several advantages. They are familiar with the area and can navigate any challenges that may arise during the move. Prepare a checklist of questions to ask potential movers, covering topics like insurance, equipment, and scheduling.
Planning Your Moving Day
Efficient planning is essential to ensure a hassle-free moving day. Create a timeline that outlines tasks leading up to the big day, including packing, notifying utility companies, and confirming arrangements with your chosen moving company. Effective coordination with your movers can save time and minimize potential disruptions.
Settling into Fuquay Varina
Fuquay Varina, with its blend of small-town charm and modern amenities, offers a welcoming atmosphere. Take the time to explore the local attractions, parks, and dining options to quickly acclimate to your new surroundings. Engage with the community by attending local events and joining clubs or organizations aligned with your interests.
Stress-Free Post-Move Checklist
The transition doesn't end when you arrive in Fuquay Varina. After settling into your new home, there are essential tasks to complete to ensure a stress-free post-move experience. Unpack strategically, prioritizing essential items first. Update your address with banks, government agencies, and subscription services.