Travel Budgets – Finance Management 101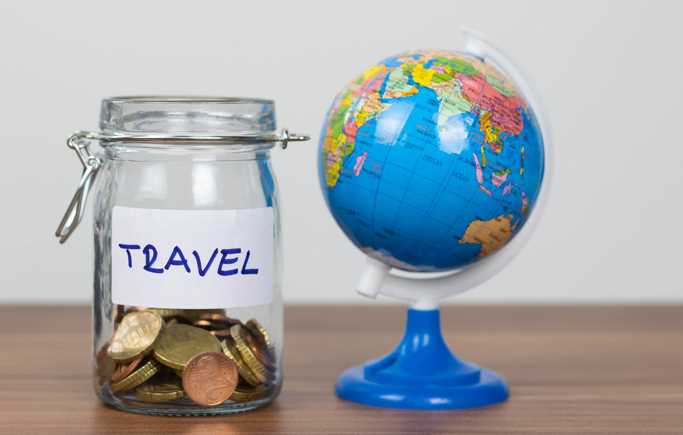 I bet traveling is fun and outright therapeutic for everyone. However, most travelers have a limited budget so one must spend wisely. And although emergency spendings are a normal part of any travel adventure, it can dent your finances.
You have to factor everything into your budget. You wouldn't want to turn your magical, sacred, fun, and therapeutic adventures into regrets, don't you? Thus, considering everything when planning your travel budget is a must.
Let's face it. Not everyone likes budgeting. But, it can save you a great deal of stress while on the road. You should be prepared for emergencies, cover your debt obligations and stick within your budget.
There is no need to be anxious and panic about your finances while on a trip when you can avoid them. But how do you plan your budget properly? Let's find out.
1.   Identify Expensive Items on Your Budget
Check out the biggest expense on the travel list. Transport, especially air tickets, contributes to about half of travel expenditure. It can easily be the most expensive item on any travel.
Since March 2022, air tickets have increased by over 10% due to hiked fuel prices globally. The current high prices are reflected in accommodation and food as well. In fact, a third of people reported price as the main reason for not traveling.
But don't lose hope yet. There are still ways of traveling on relatively cheaper air tickets. With summer around the corner, any means of saving on air tickets should be worth exploring. But, first, you will need flexible travel dates and destinations to get a cheaper air ticket. Airfare prices fluctuate based on:
Days of the week
Time of the year
Holidays
Airfares are relatively cheaper during the mid-week than on weekends or before holidays like Easter. Hence, if you plan to stay longer in a particular destination, go mid-week before the beginning of any holiday.
You can also use Skyscanner to check available cheap flights to your travel destination. The tool allows you to search flights throughout a month to pick what's works with your budget. So, you can choose to fly cheaply without breaking the bank.
Alternatively, you can choose a cheaper route to your final travel destination. For example, flying directly to Heathrow or LAX can be relatively expensive. Instead, you can fly into London Stansted or Long Beach to grab cheaper deals.
Flexibility on your destination route can also help you save some bucks too. You can take a detour instead of direct flights. Savings on detours can go as much as hundreds of dollars. With Skyscanner, you can select "1 stop" or "2+ stops" features to see the cost of detour flights. They are cheaper than direct flights but may take longer to reach your destination.
However, if your traveling will span several continents, RTW (round-the-world) trip would be suitable. It can be a relatively cheaper and exceptionally convenient way of traveling the world.
You can get your RTWs deals from One World, Star Alliance, and Sky Team.
But third-party agents can also have better RTW deals by mix-matching offers. Check out Skyscanner and Google flights for the best money value for RTW flights.
2.   Cover Any Pending Debts Before Traveling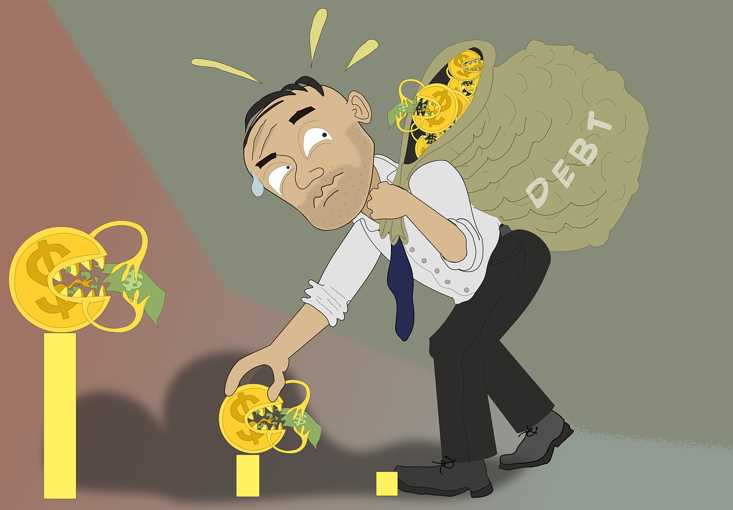 With your air ticket covered, the next stop is your debt obligations. If you are going for long-term travels, you must accommodate all your debts. Whether it is a student loan, mortgage, or credit card, you must have mechanisms to handle them while away.
Do not travel if you do not have regular income to cover your debts. It would be better to clear them before considering long-term or full-time traveling. Accumulating more debt while traveling restricts your freedom. And it can mess up your future stability if you fail to pay the debt in time.
Most long-term travelers always max out their credit cards. As a result, when you come back from your sabbatical travels, you'll start battling financial stress.
Using Chunk Finance to track your credit utilization can come in handy. These types of software allow you to monitor your budget including your debts and payments. Thus, it lets you balance your travel expenses and debt management.
Also, chunking debt through debt paydown can help you reduce interest costs, making you save a lot more.
3.   Get Your Estimate Expenses Upfront
We can proceed to other expense tickets worth including in your budget control. Knowing your travel costs upfront helps gauge whether you can afford them or not. Also, they help you design effective travel expense management, especially for companies.
Here is a list of other travel expenses items that you can estimate:
Accommodation
Meals
Local transportation
Entertainment
The cost of living in your destination will determine how much you will spend and save in your travels. There are plenty of tools to help you estimate some of these expenses.
First, check out overall living costs using wikitravel.org and favorite spots worth checking out. Alternatively, you can check out Lonely Planet guide books for your destinations. For hotel stays and their rates use:
Airbnb is a short-term rental service platform across the world.
Booking.com is mainly known for booking international and local hotels without hassle. It offers some crazy discounts worth claiming if you use the site.
Agoda.com is another online booking platform for international and local travel. You can book hotels, apartments, and flights on the platform.
We recommend Airbnb because it will give you a local experience, especially if you want to cook yourself. It is also perfect for group travel and is less expensive than hotels. Hostel World can be the ideal site to gauge the lowest-priced stays if you are on a highly shoe-string budget.
Hostel World can give you as low as $5 per night in some unique places. But, calculate your stays or lodging expenses per night to get the overall estimate. Remember that hotel meal costs are highly-priced and must be budgeted accordingly.
For hostels or Airbnb bookings with the kitchen, you must also factor in the overall cost of your groceries throughout your stay. It is better if you do the calculation based on daily spending. You should do the same for local transportation.
Whether you will use car rentals, taxis, rail, domestic flights, etc., you must calculate the estimates. Pick out each day and the activities you will be undertaking alongside the preferable mode of local transport. Afterward, attach each mode of transportation with estimated cost figures.
We recommend these tools to help in estimate calculations:
Discover Cars allows you to get affordable car rentals on the go around the world.
Busbud is another excellent platform for getting bus tickets and comparing their prices worldwide.
Seat61.com comes in handy for checking and comparing train tickets worldwide.
Eurail gives you access to 33 countries in the EU using a train. You can check, compare and book train tickets to these destinations on the platform.
Thetripcost.com can also be a helpful tool for calculating the average costs of your travels across a handful of worldwide destinations.
The bottom line is that you need to have a rough estimate of the overall costs of an ideal travel destination. With that in mind, you can create effective budget management. A budget tracker tool like Mint can help you manage your travel expenses.
Using the above tools and tips makes it easy to do scenario planning for debt and expenses in advance. With such clear visibility in every cost and expense, you can adjust accordingly to fit within your budget. It will also increase your savings while traveling by using cheaper alternatives and keeping your debt interests low.
4.   Consider Visas, Vaccinations, and Travel Insurance
Costs of visas, vaccination, and travel insurance should also be considered, especially for long-term travels. Travel insurance is always easily dismissed as an unnecessary travel expense.
Insurance is very crucial, and it is not a luxury. Risky adventures like extreme sporting events or unusual destinations can be overly expensive and burdening without insurance. In fact, you should go for comprehensive coverage that covers any issues that may arise while traveling.
A report by DW shows that some tourists were stranded in Ukraine because their travel insurance did not cover war events. As a result, you should at least try and evaluate the prevailing situation of your destination.
For example, if you plan to go to Taiwan or Tibet, you should know that China claims the two regions and can move in to consolidate them at any time. So, planning and ensuring your travel insurance covers every possible risk event makes you safer while traveling.
You should check out your destination's country website for your visa requirements and processing. Some allow you to apply on arrival, while other countries need you to process them earlier before traveling.
Also, you should check out third-party visa processing agents that come at a fee. But, they will make the process hassle-free. Also, vaccinations, especially during the pandemic, may vary from place to place. Consult your doctor for relevant vaccinations best suitable for your travel destination.
All the costs relating to insurance, visas, and vaccination should also be known upfront. Now you have everything figured out and their expenses. You have a rough estimate of your ideal travel costs for your entire stay. Compare it to the available money that you have and plan accordingly.
5.   Set Your Priorities Right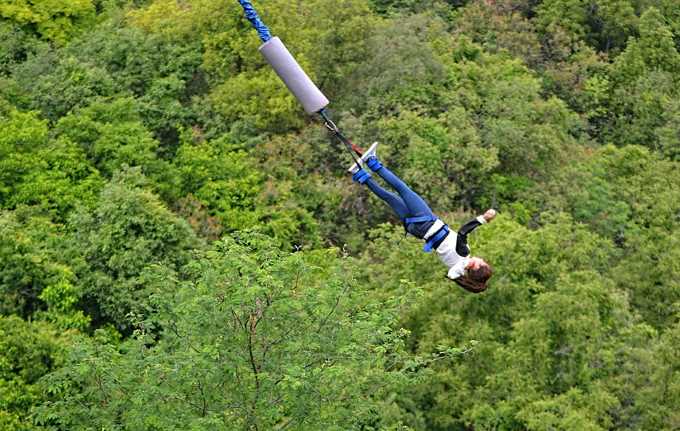 You can prioritize some essential travel items if the estimated costs are more than your available money. You do not want to run out of cash half into your trip. Or start begging friends and family to loan you money to return home.
And worst still is returning home with high credit card bills. So, you will have to balance your travel experience and costs. Prior planning will help you avoid this kind of stress. Here are some things worth considering while setting your priorities right:
Meals. Will you go with street food, hotel meals, or cook for yourself?
Experiences. Would you prefer to buy souvenirs or indulge in an expensive experience like a helicopter ride?
Emergencies. Do you have extra cash to replace your local air tickets or a visit to a nearby local hospital if they get lost?
I would rather have my emergency funds ready for any turn of events. But a pro tip worth sharing is this, you can bring down travel costs when you volunteer abroad. Volunteering trips can save you so much on accommodation and meals.
6.   Choose the Best Bank for Your Travels
Your bank of choice for convenient traveling and a high chance of saving is partly limited to your country of origin. Consider the following before settling on a preferred bank for your travels, especially long-term trips:
It should have more branches around the world.
Get an ATM linked to your home bank for lower transactions costs. HSBC is famous for having more ATMs worldwide than other banks.
However, you may experience only a limited-service scope for banks abroad. Alternatively, you can go with online banking for enhanced convenience and flexibility. But track every cost of transaction as part of your spending management. Some online banks worth considering include:
N26
Revolut
Payoneer
Wise Multi-Currency Account
However, ensure you access your online banks and other sensitive data using a VPN. It keeps you safe from hackers that can clean out your account without your knowledge. You can choose from the following VPN providers:
ExpressVPN
NordVPN
VyprVPN
Plan and Save for the Trip Early
Now that you have the figure you are working with, you can save towards your ideal travel adventure. Some people include the figure as part of their vision boards. It motivates them towards saving to achieve their dream adventures.
Although it is an uphill task, sticking to your plans will make it effortless. Here are some tips to increase your savings for ideal travel:
Create high-interest savings accounts with your traditional or online bank. You will get an additional amount for every savings you make your dream closer than ever.
You can share costs with your significant other or if you are traveling as a group.
While traveling, you list your house back home on Airbnb to generate more income. However, not all property allows subletting to sites like Airbnb, so consult with your property management.
Take Away
Traveling costs are getting high, with global fuel prices on the rise. The ongoing stalemate between Russia and Ukraine is causing other ripple effects on prices. As a result, you should explore best spending management practices to control your travel expenses.
First, know your travel costs upfront, from air tickets to accommodation and meals. Second, have an excellent scenario planning for your debt, including current and future debts in the planning. The less or no debt obligation you have, the more freedom you will enjoy during your trip.
Third, settle on your key priorities without compromising the experience. Finally, select your preferred bank and save towards your goal. Budget planning will save you a lot of stress in the long run.
How hard is it to get a working holiday visa?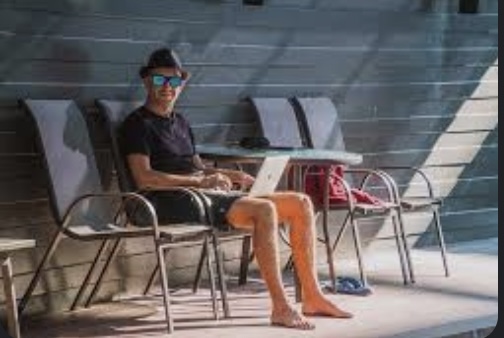 If you're interested in traveling and working in Australia, a working holiday visa may be a great option for you. This visa allows individuals to work and travel in Australia for up to one year, and can be a great way to experience the country and earn money while you're there. In this article, we'll explore how challenging it is to get a working holiday visa, but it's possible.
Eligibility Requirements for a Working Holiday Visa
To be eligible for a working holiday visa in Australia, you must meet certain requirements, including:
Age:You must be between 18 and 30 years of age at the time of application.
Nationality:You must hold a passport from an eligible country, including the United States, Canada, and most European countries.
Education:You must have completed at least high school education or equivalent.
Financial Requirements:You must have sufficient funds to support yourself during your stay in Australia, typically around $5,000 AUD.
Health and Character Requirements:You must meet health and character requirements, including passing a medical examination and obtaining a police certificate.
While these eligibility requirements may seem daunting, they are generally straightforward and easy to meet. If you have any concerns or questions about your eligibility for a working holiday visa, an immigration lawyer Sydney can help you understand the requirements and provide guidance and support throughout the application process.
Limitations of a Working Holiday Visa
While a working holiday visa can be a great way to travel and work in Australia, there are some limitations to keep in mind. For example, the working holiday visa only allows you to work for the same employer for a maximum of six months. In addition, the visa is only valid for one year, and cannot be extended beyond this time frame.
If you are interested in staying in Australia beyond the one-year time frame, or if you want to work for the same employer for longer than six months, you may need to explore other visa options. An immigration lawyer Sydney can help you understand your options and determine the best visa for your individual circumstances.
Applying for a Working Holiday Visa
The application process for a working holiday visa is generally straightforward, and can be completed online through the Australian government's Department of Home Affairs website. However, it's important to ensure that you meet all of the eligibility requirements and provide all of the required documentation and information in your application.
Working with an immigration lawyer can help you prepare your visa application, ensure that you meet all of the eligibility requirements, and navigate the complex application process. They can also provide you with guidance and support throughout the visa application process, from preparing your application to settling into life in Australia.
While there are certain eligibility requirements for a working holiday visa in Australia, the process is generally straightforward and easy to navigate. With the right preparation and guidance, you can achieve your goal of working and traveling in Australia with a working holiday visa. Remember, an immigration lawyer can provide you with the support and guidance you need to ensure that your visa application is successful, and help you achieve your dream of traveling and working in Australia.
Sightseeing Boat Tour in Dubai Lets You Explore the Coastlines of Abu Dhabi and Dubai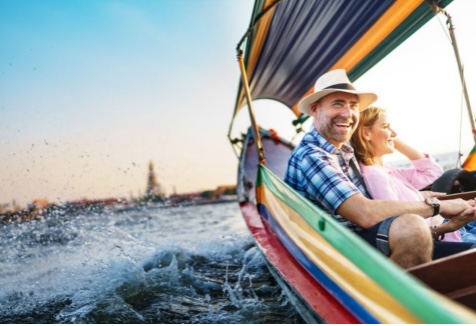 Dubai is a city of endless beaches and stunning coastlines, with attractions ranging from luxury hotels to world-famous shopping malls. If you're looking for a way to explore both coasts, consider taking a sightseeing boat tour. Tours depart from various ports in both Abu Dhabi and Dubai, giving you the chance to see the coastlines of both cities while enjoying some delicious cuisine and breathtaking views.
What is a sightseeing boat tour?
Looking for an exhilarating way to explore the coastlines of Dubai and Abu Dhabi? Look no further than a dubai sightseeing tour. These tours take you on a journey around both cities, letting you see the sights and sounds of these vibrant coastal regions. You'll also have plenty of time to relax and soak up the atmosphere while onboard.
Tour overview:
Looking for a way to experience the coastlines of Dubai and Abu Dhabi? Then consider taking a sightseeing boat tour https://charterclick.com/our-services/sightseeing-cruises. These tours give you a unique perspective of both coasts, allowing you to explore the area's natural beauty as well as its bustling cities.
Sightseeing boats can be found in both Abu Dhabi and Dubai and depart from various ports around each city. Tours can last anywhere from one hour to three full days, so choose the one that best suits your needs. Besides enjoying stunning views of the coastline, you'll also get an insider's perspective on local culture and customs.
To find out more about sightseeing boat tours in Dubai and Abu Dhabi, or to book your own trip, be sure to consult an expert like charterclick.
Abu Dhabi Coastline:
Dubai is a major city in the United Arab Emirates and its metropolitan area, Abu Dhabi, has one of the fastest-growing populations in the world. The metropolitan area is also home to some of the wealthiest people in the world. As such, many visitors are interested in exploring Abu Dhabi's coastline. There are several places where tourists can take boat tours to see the coastlines of Dubai and Abu Dhabi.
The first stop on any tour of Abu Dhabi's coastline is Al Ain Island. This island is popular for its windsurfing and sailing opportunities and it's also home to a number of resorts. After landing on Al Ain Island, passengers are taken by boat to Sharjah, which is located just offshore from Al Ain. From Sharjah, passengers can take a ferry to Dubai or they can continue their tour by taking a boat tour to Dubai Marina.
Dubai Coastline:
Dubai is a city that never sleeps and whether you want to explore the city's many attractions during the day or take in some of the nightlife, there's always something to do. One of the best ways to see both sides of Dubai is by taking a sightseeing boat tour around Abu Dhabi and Dubai coastslines. This gives you a perfect overview of these two beautiful cities while also providing stunning views of the coastline.
The highlights of each tour:
Dubai is a city that never sleeps, and that's especially true when it comes to sightseeing. There are so many things to see and do in Dubai that you'll never run out of things to do. Here are some of the highlights of each tour:
The Abu Dhabi Tour: This tour takes you on a journey around the coastlines of Abu Dhabi, including stops at Sharjah, Fujairah, and Umm Al Quwain. The sights here include luxury hotels and man-made islands, as well as the shimmering blue waters of the Persian Gulf.
The Dubai Tour: This tour takes you on a journey around the coastlines of Dubai, including stops at Palm Jumeirah and The Dubai Marina. The sights here include luxury hotels and man-made islands, as well as the shimmering blue waters of the Persian Gulf.
Pros and cons of each tour:
Sightseeing boat tours in Dubai offer a unique way to explore the coastlines of Abu Dhabi and Dubai. The boats depart daily from the Dubai Marina and take visitors on a journey around both coasts, providing an overview of the cityscape, man-made landscape, and natural beauty. Some notable pros of this tour include the opportunity to see some of Dubai's famous landmarks from a different perspective, as well as getting a closer look at Sheikh Zayed Road and the Yas Island skyline. There are also several cons to consider before booking a boat tour: oftentimes there is significant crowding along the waterfront (especially during peak tourist season), and it can be difficult to get good photos or videos without being right up against the boat.
Sightseeing boat tours in Dubai are a great way to explore the coastlines of Abu Dhabi and Dubai.
Each tour has its own highlights, but both offer an overview of the coastlines.
While each tour has its own pros and cons, both tours are great options for visitors looking to explore the coastlines.
Summary:
The sightseeing boat tour in Dubai is a great way to explore the coastlines of Abu Dhabi and Dubai. Whether you're looking for a relaxing day out or want to learn more about the local culture, this is the perfect option. So if you're in the area, be sure to take a trip on one of these boats!
How to Plan a Cross Country Road Trip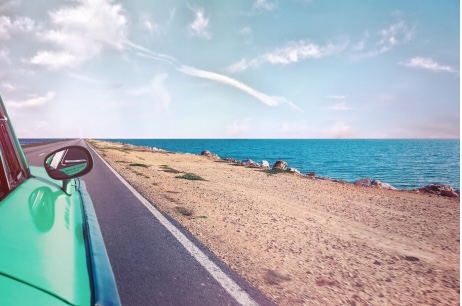 If you've been planning a cross country trip then you want to ensure that you plan in advance.
You want to make the most of your trip but it can be rather stressful so you want to make sure you know what you're doing. So how do you plan a road trip?
This quick guide is the only cross country roadtrip planner you'll need to know about.
Here's how you get started with going cross country:
Choose Your RV
The first step is to rent a RV that'll work well for all the destinations you'll need to go through.
You have to choose an RV that'll work with the type of terrain you'll drive on. For example, one RV might ride well on the beaches of Florida. But the same RV might falter on the dirt roads of Texas.
Make sure you test out your RV until you find one to your liking. After that, you're ready to plan your road trip.
You must also have a backup for your RV. Have at least two extra tires and a pump to fix any flat ones. Always have at least two extra tanks of gas with you.
You must also have all your mobile devices charged. Test out the Wi-Fi connectivity in your RV before you leave. Have a list of all emergency numbers in case you run into any issues.
Choose Your Stops
The next step is to determine where you'll stop on the way. For example, let's say you're driving from Miami, Florida to Savannah, Georgia. You might want to stop somewhere for a meal or even to sleep overnight.
You'll have to find a place where you can park your RV whether it's a hotel or campsite. You need to also research the safe locations on the way.
Plan at least two potential stops in each state you visit. This ensures that you always have a backup option and gets rid of any hassle.
Make sure you research the best stops through online RV communities.
Choose Your Fun
The last and most important step is to decide what fun experiences you want to have during your road trip.
You'll want to research the restaurants, pubs, nightclubs, museums, excursions, nature sights, campsites, etc. that you can find during your road trip.
Make sure you write a list of which ones are your priority. You have to expect that you might not get to see everything. Make sure you see and enjoy as much as you can.
That's Your Cross Country Roadtrip Planner
With this cross country roadtrip planner, you'll be able to embark on a great road trip across the USA!
First, you must find the ideal RV that'll work for the specific places and terrain you'll come across. Test drive it and have backup to avoid a stressful trip.
Make sure you also choose the right stops in each state you visit. Afterward, make a list of all the fun activities you wish to enjoy in each state. Once you've planned those three things you're ready for your road trip.
You can find more great travel content on our website.