Top 5 Home Improvement Techniques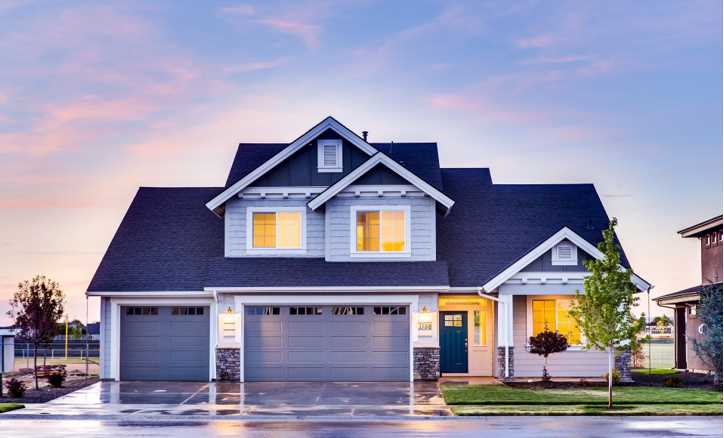 A home is a significant investment, and probably the biggest investment for many. As such, when buying a property, it is crucial to ensure that it is in a perfect state and it stays that way. But what happens when you feel that your home is a bit lacking down the line?
Home improvements are your best solution when you want to give your house a fresh, new look. There are numerous options for home improvement that you can choose from.
You can opt to do a DIY (Do It Yourself) project or hire a professional to implement your plans. Budget and the specific area in your house will be the main considerations when choosing which techniques to implement.
Home improvements are also one way to raise the value of your home before advertising it as on sale. This is a common strategy used by homeowners for quite a while. A bathroom remodel, for instance, can yield a 65% profit in its value or implementation cost.
To help with your home improvement project, let's take a look at the top home improvement techniques that have made many homeowners very happy.
1.   Kitchen Renovation
The kitchen is the most remodeled or redesigned room in many houses across the globe. Many possible improvements can be done to the kitchen. A common kitchen upgrade is the changing of kitchen countertops.
Installation of marble countertops is a good way to revamp your kitchen and bring new life to the room. Marble countertops can also be installed as a DIY project due to their ease of installation. Unlike installing tile kitchen countertops, marble countertops do not require specialized tools and post-installation cleaning is easy.
In kitchens, lighting is also a critical aspect. For kitchen lighting, warm white bulbs are ideal. This type of light source creates an environment that is good for holding conversations and also helps to improve the appetite.
2.   Bathroom Remodeling
The bathroom is a vital space in every home and it can significantly impact someone's perception of the owner. Bathroom remodeling can range from a simple sink cleaning to a complete bathroom overhaul. The easiest technique to remodel a bathroom is to install new tiles. New tiles can bring in new life and aura into this room.
Another common bathroom remodel that pays off well is the installation of a bathtub. Installing freestanding tubs can greatly improve a bathroom's aesthetics, especially as the bathtub's silhouette and the freestanding taps can add glamor to the room.
Bathroom remodeling can also entail changing the showerhead. Switching a basic shower head for a luxury or designer shower head can instantly give your bathroom a whole new look and feel.
3.   Repainting
More often than not, all you need to do to completely revamp or transform a room, or even the entire house, is to give it a fresh coat of paint. Repainting is a good way to revive the life in a room whose paint has slowly degraded over the years.
If, when buying a house, you feel that the color scheme is not appealing to you, this can easily be fixed by painting the house with a color that expresses your personality.
When thinking of repainting a house, you should keep the specific housing color codes in mind. For the bedroom and bathroom, cooler colors always produce better results. Cool colors for these rooms can be blue, purple, etc.
In the other rooms, neutral colors are recommended, as they give a feeling of openness to those inside the room. A good neutral color to use in the sitting room is white, gray, or beige.
Of course, these are mere suggestions. You are free to choose the colors you want for repainting your home.
Painting a house is an easy home improvement technique. Painting requires cheap tools and does not necessarily have to be done by a professional. You can buy paint and paintbrushes at a local paint shop then work on the house improvement project on your own.
4.   Smart Home Appliances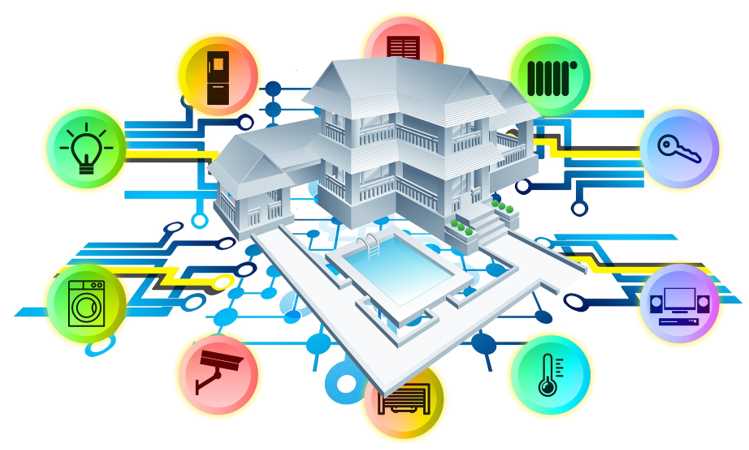 Technology has rapidly evolved over the past years and it has brought about improvements in household appliances. Nowadays, we have smart home appliances which can be controlled and monitored remotely through a network.
Installing smart appliances in your home is a good way to modernize and improve it. Smart appliances offer numerous advantages to the homeowner. There are numerous smart home appliances that you can purchase and install in your house.
A common smart home appliance is smart door locks which can be locked and unlocked using an approved mobile device. Smart locks also offer the advantage of letting guests in without having to head to the door physically.
Another good smart home appliance is a smart fridge. Smart fridges are incorporated with microcomputing units that allow the fridge to transmit data through a network.
A smart fridge has the ability to automatically notify you on your phone to purchase a product that is running out. Smart fridges eliminate the use of shopping lists because you can now check what is missing while shopping at the mall.
5.   Garden Scaping
When a person walks towards your house, the first part that the person sees is the garden. A good-looking garden paints a good picture of the interior of the house. Garden scaping encompasses various actions that can improve a garden.
A basic garden scaping activity is to neatly trim the hedges. Another common way of improving the house garden is the addition of seating facilities and a fire set up. These will help to make the garden feel homey and welcoming to your guests.
Conclusion
Undertaking any house improvement project is a task that should be well thought out and planned. A vital part of any home improvement process is ensuring that you get certified personnel to implement the projects. This will help ensure that the final result is pleasing to you and your guests..
A botched home improvement project is an expensive endeavor for any homeowner. It is therefore important to keep this in mind when planning and executing your home improvement project.
Best Shower Head For Low Water Pressure You Should Install In Your Washroom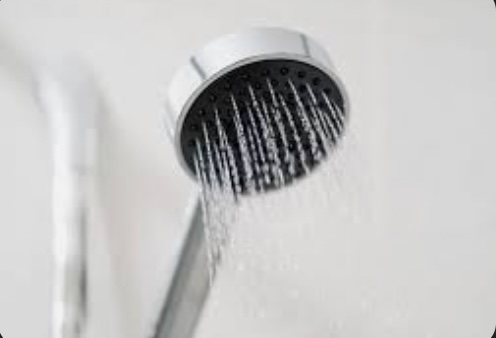 If you have low water pressure in your home, you may be wondering what the best shower head for low water pressure is. There are a few different factors to consider when choosing a shower head, such as the type, size, and price. Keep reading to get the shower head for your washroom.
Choices for the Best Shower Head for Low Water Pressure
A few factors to consider when choosing a shower head are the pressure inverse of the flow rate, the size of the shower, and the type of water pressure, high, low, orifice. Other factors to consider are the type of HEADS Horns, jets, orifice, and shower curtain or door.
The higher the pressure, the more water the head can use. The smaller the orifice, the more water the head can use per minute. The type of HEADS-Horns, jets, and orifice indicated by the number of water jets will also affect the amount of water the head can use.
It's important to ensure the shower head is compatible with the type of water pressure in your home. If the pressure is too low, the water will not flow through the head adequately, and the shower will not be able to produce the desired showering results. If the pressure is too high, the water will not reach the ground, and the shower will not be able to produce the desired showering results.
MyHomeware All Direction Shower Head Chrome
The MyHomeware all-direction shower head chrome is a great choice for anyone looking for a high-quality showerhead. Made from brass with a chrome finish, this shower head is built to last. It also features a water restrictor to help conserve water and an adjustable shower arm that moves up and down for a perfect showering experience.
An all-direction shower head is a popular option. As the name suggests, this type of shower head can be rotated in all directions, which makes it easier to direct the water flow exactly where you want it. This can be especially helpful if you have a small shower space. And suppose you have a large shower space or enjoy showering with multiple people. In that case, the all-direction shower head can be a great option.
What are the benefits of the best shower head for low water pressure?
Using the shower head for low water pressure has many benefits, especially in an area with low water pressure. One of the biggest benefits is that it can help to save water. Low water pressure can often lead to water waste because people often have to use more water to get the same amount of water pressure as they would with higher water pressure. This can lead to higher water bills and even water shortages in some areas.
Conclusion
Using the shower head for low water pressure can also help extend your shower head's life. Their low water pressure shower head is that it can help to improve the quality of your shower. With the shower head for low water pressure, the water will come out in a much more controlled way, which can help improve your shower's quality.
Home improvement tips that make your home more valuable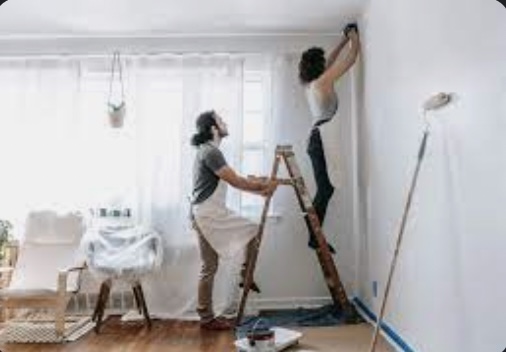 If you're looking to increase the value of your home and make it stand out from the crowd, then these helpful home improvement tips are what you need. Home improvements can improve not only the value of your property but also its market appeal; when done correctly, they can help increase your real estate investment returns too! Whether you're in search of ideas on landscaping, remodeling, or cleaning up an outdated area, this detailed post has a solution for every homeowner. From energy efficiency measures to vibrant decorating choices, this article explains how to get maximum bang for your buck — all while tailoring projects that fit within any family budget. Read on for great ideas on making significant changes without spending a fortune.
Repaint your walls with neutral colors to give the room a more modern look
Repainting your walls with neutral colors is a great way to refresh any room's look instantly. Neutrals offer versatility, seamlessly blending with other colors while also acting as a blank canvas to build upon. Notable benefits you'll reap from using neutrals are shades that don't clash nor detract from any existing decor elements in the room and a timeless aesthetic that will make your home look modern for years to come. Whether you opt for chalky whites or subtle beiges, painting your walls with neutral tones can effectively open up the space visually and add dimension.
Replace any old windows with energy-efficient models to reduce heating and cooling expenses
To save money on the high cost of heating and cooling your home, you should consider replacing any old windows with energy-efficient models. New, energy-efficient windows prevent heat transfer from outdoor temperatures, making it easier to stay comfortably warm during the winter and cool during the summer. This can result in significant savings as you won't be relying on your HVAC system to maintain a steady temperature in your home all day. Additionally, new windows come in a variety of styles that offer improved thermal insulation and noise reduction benefits over their outdated counterparts. With an investment in new energy-efficient windows, you can reduce energy bills while also maximizing the comfort of your home.
Look after the electrics in your home to keep everything up to date and ready for sale
When it comes time to sell your home, you'll want everything to be in tip-top shape. This includes the electrics, which is why ensuring they are well looked after and kept up to date is essential. Investing a bit of time in checking wiring, smoke alarms, and security systems now can bring enormous benefits when you come to show potential buyers around. You should also consider having a professional electrician inspect the property just before listing – this will show that the electrics have been regularly maintained and give potential buyers added peace of mind when deciding whether to make an offer. A residential electrician should be able to advise on any changes needed and how to solve any electrical issues in preparation for sale.
Upgrade your kitchen appliances for a more modern aesthetic
Kitchen appliances have come a long way in recent years as manufacturers strive to provide an upgraded and modern aesthetic. If you've been looking to add some grit and style to your own cooking space, consider investing in new appliances. Consider purchasing stainless steel appliances for a sleek but classic look, or move towards more contemporary offerings such as black matte, chrome trim, and built-in features. Adding a few new appliances can truly transform your kitchen into the modern oasis of your dreams. Whether you want an overall update or an upgrade here and there, nothing beats the satisfaction of having a modern, stylish kitchen perfect for fulfilling all your culinary needs.
Let The Spring Sunshine in with These 3 Tips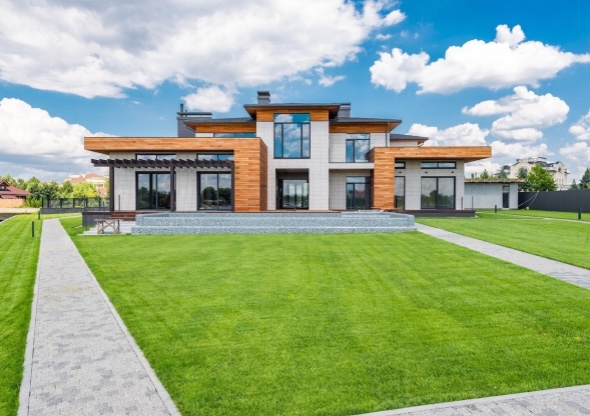 For many, spring is a joyous season. It means temperate climes and longer daylight hours, bursts of fresh air throughout the home, flowers blooming and trees opening their buds. It's a time of positivity and new beginnings. So how can you bring this feeling of newness and vitality into your home?
This article offers three simple ways to embrace all that spring offers, inside and out, and all year round. If you want to pull the light, airy and refreshing qualities of the season into the house, consider your lighting choices, ideas such as casement windows for your home, and paint colors as described below.
Consider Your Lighting
A fantastic way to replicate the springtime sunshine is by installing carefully considered lampshades and light fixtures. In kitchens and bathrooms, hidden-stripped LED lighting can add a burst of illumination while creating an interesting focal point. In bedrooms and living areas, semi-flush ceiling lights will help distribute the light both upwards and downwards, maximizing the amount of brightness spread throughout the room.
Placing floor lamps and tabletop lamps around the room with clear or sheer globe covers will help create layers of light. Bookcases or shelves around the home tend to cast shadows. Installing strip lights on the underside of each shelf is an easy and affordable way to brighten the space.
Lastly, if you have dimmer switches, change your light bulbs to tunable smart bulbs with warm-to-cool settings. This way, you can alternate the bulbs' brightness and warmth in line with the sun and its patterns.
Think About Your Windows
Windows are an important and relatively obvious consideration when you're trying to brighten your home. If you plan on redoing your windows soon and maximizing daylight is essential, picture windows are a great option.
Unlike other windows, fixed windows (also known as picture windows) cannot be opened or closed. They can, however, be custom-manufactured in combination with operational styles like casement windows to create bay or bow windows — a service offered by window specialists. Here, fixed windows can be manufactured in larger sizes than standard windows, so if you have a beautiful view and room for a large custom window, a picture window can truly optimize natural light.
Another consideration for the window area is the type of sheers, curtains, or blinds you use. If you're in a populated area and you value extra privacy during the daytime, opt for sheers or slat blinds — both will allow daylight in a while, giving you a degree of privacy.
If you favor curtains, install a curtain rod which exceeds the width of the windows. An elongated curtain rod will allow you to draw the curtains past the window line during the day so that you're not blocking any natural light.
Don't Forget the Walls
It's very trendy this year to paint spaces in dark and moody colors. But if you're looking to encapsulate the feeling of spring, these tones simply won't work. Instead, pick out light 'linen' type shades to draw the light in and reflect it through the home. Another decorative detail for walls is hanging mirrors in key areas where the light hits naturally. If your space is especially gloomy and one mirror won't suffice, create a feature wall using eclectic styles of mirrors.
If you're eager to bring the illusion of spring indoors this season, making some adjustments — both big and small — will make a world of difference.