Tips for Getting that Industrial-Style Kitchen Look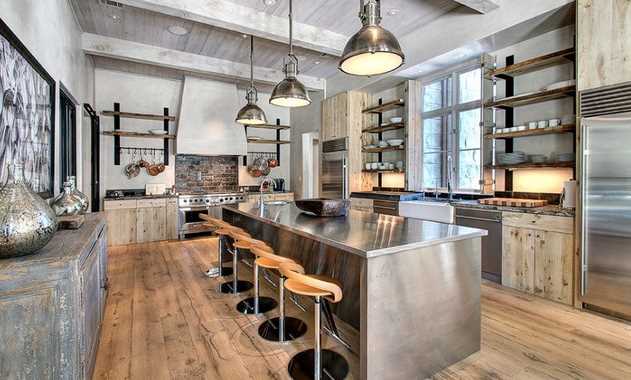 The decision to go with an industrial-style kitchen can be a bold move. The exposed wood beams, brick walls, open space, and high ceilings are all call signs of the industrial style that can be achieved. At once welcoming and eclectic, the industrial aesthetic is characterized by its use of reclaimed wood surfaces like butcher blocks and stainless-steel appliances. Traditional cabinets can tie the entire aesthetic together and create the perfect industrial-style kitchen.
If you've decided it's time to renovate your kitchen and an industrial style is intriguing to you, here are some options to consider.
Open Spaces
Industrial kitchens have become synonymous with high, soaring ceilings and wide-open spaces. Exposed brick, reclaimed woods, stainless steel, and exposed ventilation pipes bring the industrial feel to the foreground without overwhelming the overall aesthetic. Traditional cabinets set alongside stainless-steel appliances and countertops with elegant, reclaimed wood-inspired backsplashes can tie everything together. They provide the balance needed to form an elegant, harmonious, yet bold aesthetic to the room. Rustic furnishings like reclaimed wood chairs and such also draw the eye.
Cabinets
Exposed brick has its unique personality. Adding to that can be as easy as using a splash of color. Think of a light-colored brick that is enhanced by the use of elegant traditional shaker-style cabinets in a dark blue or gray. The color combination will make the room feel warm and inviting. Include stainless steel or brushed nickel hardware on the cabinets.
Beautiful, elegant cabinets create the foundation of the room. Think of traditional cabinets as the best option, whether you choose a light color or a darker approach with blues or grays. With their ability to be customized, you're sure to find the perfect combination of style and functionality to match your needs. If you're unsure which style to go with, companies like Authentic Custom Cabinetry can help you select and install the perfect cabinets for your home.
Appliances
The appliances in an industrial-style kitchen are meant to be heavy-duty. Think professional grade. It's necessary to have as high performance, superb functionality as possible. A five-burner range or dual fuel model with full extension oven racks and convection would be ideal. Be sure to follow residential safety regulations. Entirely professional grade appliances may not be possible due to local zoning laws, but you can still try to get as close as possible. You will appreciate the high performance they deliver and will be able to get so much more out of your cooking with the additional heat settings these burners offer. Plus, they look fantastic.
The refrigerator can be set by itself or be built into the cabinetry. The size depends on your needs, but be sure to spend the money necessary to ensure it has the features you need for entertaining. A separate drawer for holding hors' de oeuvres is a nice touch and will keep everything ready up to the last minute.
A dishwasher should be built into the counter and be as minimalistic as possible. A stainless-steel front with a hidden control panel is optimal.
Flooring
If you happen to have original floorboards, you are in luck. They are the perfect contrast in an industrial kitchen. The cabinets blend so beautifully with the warm timber hues. If you don't, no worries. There are plenty of options for you to consider. There are several recycled timbers you can choose from that will bring the same elegant look.
If wood flooring isn't for you, consider stained concrete flooring. It is commonly used in kitchens of this type and is very durable. You can also add underfloor heating to concrete flooring when it's poured. Nothing is better than getting the morning cup of coffee and having the floor be the perfect temperature.
Other flooring options range from high gloss to tiled floors. High gloss is good because it is easy to clean, it's very durable, and will reflect the shine of the appliances and other stainless steel in the room. Tile, on the other hand, can be a great option as well. It can be used to make a great contrast to the rest of the room. Tile can vary from the plain to the bold and striking.
Lighting
Industrial lighting is easy to identify with its fusion of classic design and modern functionality. Think pulleys or scissor arm styles. Pendant lighting is widely used. Large pendant lights are popular because you can pair them with other materials, and they complement each other. They look fantastic when several are hung in a row. Metal pendant lights can be painted any color you'd like.
Vintage LED filament bulbs bring an eclectic, industrial flair to any kitchen while providing all the light you could need. The classic design is accented with the visible glowing filaments inside the clear bulb. They tie the modern with the mid-century and keep your industrial style grounded in its roots.
Sink
When two contrasting styles collide, the outcome is generally not that great. In this case, it works flawlessly. The farmhouse sink is perfect for the industrial-style kitchen. A large farmhouse sink is big enough to handle any cleanup you can send its way. The sink's design allows it to hold more cookware than the average sink, and with the apron-front design, you can get closer to it, meaning less strain when washing. That's a win in my book.
Another idea is the wall-mounted faucet with a flexible hose. The commercial kitchen uses this as a way to bring the cleaning to the surface. You can use this method if you have concrete or tile flooring and a drain installed. Place the faucet above the sink.
Your dream of an industrial-style kitchen is attainable. We can help you take that dream to reality. Reach out to us to start on your remodel project today.
What are the 4 Types of Abrasive Cleaners?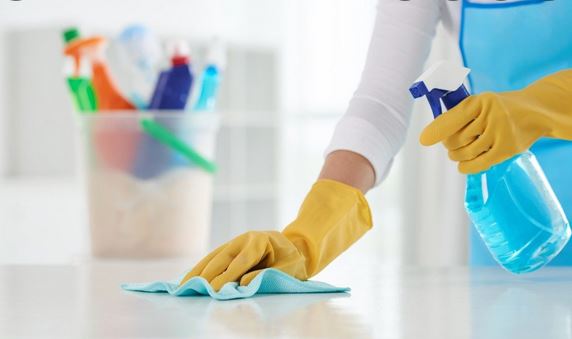 When cleaning, we encounter different surface textures. This makes the dependence on a specific cleaner to obtain an optimal outcome a misguided idea. Hard and fine surface cleaning methods vary, and so are their abrasives. For example, unlike your couch upholstery, your coarse basement floor requires a gritty scrub.
For this reason, there are different household cleaning products for numerous purposes. And while some have universal uses, others are best preferred for particular spots.
What are Abrasive Cleaners?
A time will come when elbow grease won't get the job done to your satisfaction. Then you'll need to opt for abrasive cleaning to remove heavy stains, dirt, rust, grime, and tarnish from your property. The abrasive action of these cleaners is reliant on their compositions. And those might include pumice, silica, copper, melamine, fine steel wool, etc.
With minimal effort, you can return a surface to its glistering state. However, be watchful for products that aren't compatible according to the manufacturer's instructions. This is because certain substances present in these abrasives wear coating or damage surfaces over extended use.
Now that we know what they are, let's look at their types.
Types of Abrasive Cleaners
Available in dry, liquid, and even scouring pads variety, here are the four main categories of abrasive cleaners.
●       Dry Abrasives
Powdered abrasives like borax and baking soda are traditional household polishers. There are now many commercial cleaners with property equivalents to fine particle minerals collection. These natural ingredients include feldspar, silica, quartz, and calcite. Sometimes, they contain, to some degree, surfactants useful for oil and greasy film removal. An example is that formed around sinks after doing the dishes.
Surface blemishes caused by food and beverage spill can also be reverted by their bleaching components. Similarly, rusts are catered to by products featuring sodium hydrosulfite and oxalic acid.
●       Liquid Abrasives
"Wet cleansers" is another name for this category. They are colloidal mixtures involving the suspension of solid abrasive particles in a thick solution. This allows them to contain more surfactants and softer abrasives than powdered types. Essentially, they're used for milder abrasive purposes.
●       Disinfecting Abrasives
As a shift from the regular cleaning expectation of abrasives, some can rid your surfaces of germs. This additional ability is due to antimicrobial agents like sodium hypochlorite, pine oil, quaternary ammonium compounds, etc.
Disinfecting products are regulated by the EPA. And like other regular DIY goods, read through and adhere to the directives for use.
●       Handy abrasive tools
If you want to remove stubborn stains, your sponges, scouring pads, and stones are run-to options. These items are usually used with soap to remove contaminants and give a shining result.
Scouring pads are thick synthetic materials, also composed of resin and abrasive minerals. Others are constructed from non-biodegradable materials like nylon, copper mesh, and stainless steel wire. They're color-coded and dependent on mechanical agitation for their heavy or light cleaning duty.
Melamine foam is another type in this category that relies on only water for efficient performance. Its only downside is that it tends to wear very quickly.
Not all soaps are considered abrasives. If you'd love to obtain a more attractive cleaning glister, use appropriate abrasive products.
How To Choose Home Water Filters & Other Water Treatment Systems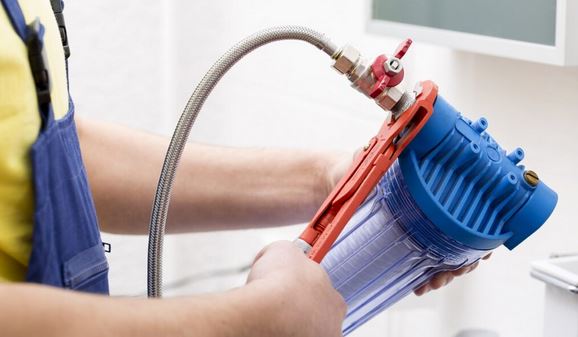 Water is essential to life as we know it. It's not just used for drinking, it's an essential part of washing and cooking. In fact, the average person uses 101.5 gallons of water a day!
Unfortunately, many people simply turn on the faucet without much thought to where the water has come from or how good the quality is. After all, it has been treated by the local water treatment plant. However, this doesn't guarantee that the water is of great quality.
It's the reason that many people are turning to the supplier of the best water filters Melbourne and adding water treatment systems to their homes.
Before you rush to grab a water filter or treatment system, you should be aware of how to choose one.
Know What You Need
Treated water contains fluoride and chlorine. The chlorine kills bacteria and the fluoride is added to help with bone and teeth strength. However, some research suggests there is a link between these compounds and cancer. Chlorine is also an issue if you have respiratory problems.
Removing these types of compounds requires a different filtration system to if you want to remove heavy metals or minerals in the water.
You need to know what you want to remove before you can choose the right filtration system.
Carbon filters are some of the most popular. The carbon is activated to increase its surface area and, therefore, making it better at picking up contaminants.
It's very effective at removing chlorine and fluoride from your water. It also can eliminate heavy metals, pesticides, and even herbicides. Alongside this, carbon filters can remove volatile organic compounds.
Reverse osmosis forces the water through a special filter and effectively removes lead, nitrates, organic pollutants, pesticides, and an array of bacteria. It's generally the most expensive type of filter to install but is also considered one of the best.
However, the real consideration when looking at filters is what you want to remove. The best thing to do first is to have your water tested. This will allow you to identify what contaminants are present and ensure you buy the right filter to remove them.
The Manufacturer/Supplier
Another important consideration is the supplier or manufacturer. It's important that you choose someone with a good reputation. You can check this with other users, such as friends and family. It's also possible to look online. Both forums and social media will have opinions regarding manufacturers and suppliers. It's worth reading them.
But, remember, it's almost impossible to keep every customer happy. A reputable company will have many satisfied customers and just a few that aren't. This will help you to decide if they are worth using.
Price
The price shouldn't be a driving factor. But, if you know what type of filtration system you need then it is worth looking at what several different suppliers charge, including fitting costs. After all, providing you're confident you're getting the right filter, you may as well get it fitted as cheaply as reasonably possible.
Why Copper Range Hoods Have Become So Popular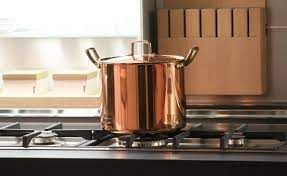 Copper range hoods are a great choice for homeowners, especially those who want to make the most of their kitchen. The best part about them is that they're not just functional; they also look beautiful. Here are more reasons why CopperSmith copper range hoods are popular.
Benefits Of CopperSmith Copper Range Hoods
1.   Copper Range Hoods Are Durable
One of the best things about copper range hoods is that they are durable and will last for years. Many people choose copper range hoods because of their durability, so you won't have to replace them as often as other types of range hoods.
2.   It Ages Beautifully
A copper stove hood's color changes because of the patina effect. Chemicals and heat within the kitchen cause the copper to patina. As the copper changes color, your copper stove hood will gain more character, making it more appealing to potential buyers.
3.   Versatility
Copper will work well with several styles – but it is especially wonderful if you're trying to give your room a certain old-fashioned charm. Moreover, copper is great because you can choose from a variety of shades – you can choose a color that perfectly complements your decor.
4.   It's Aesthetically Pleasing
Many of us might be very picky about how our kitchen looks. You may add a feeling of vintage beauty to your kitchen by installing a copper rangehood. The best thing about copper is that it comes in various tones, so you can select a hue that will go well with your kitchen. This encompasses hues like burnished orange. Copper enhances more than simply colors; you may find range hoods in various sizes, styles, and shapes. If you're considering selling your house, a beautiful copper range hood can also improve its value.
5.   Easy To Clean
The simplicity of cleaning copper is one of its best features. You only need to wipe it with a towel that has been soaked with water. You won't need to purchase any expensive cleaning supplies. Your rangehood should sparkle once again if you use vinegar and water. Dry thoroughly after cleaning.
Additionally, copper has innate antibacterial properties. Also, grease, dirt, and other contaminants cannot accumulate over time due to its smooth surface and lack of fissures or grooves.
6.   Variety Abounds
Coppersmith will be pleased to walk you through all the design options available for copper range hoods. You can get some that are simple to install to your walls, hang from the ceiling, or tuck beneath your cupboards. You can select a CopperSmith copper range hood to match any style your home's interior has.
7.   Affordable
It won't break the budget to install a new range hood because copper is a reasonably priced metal. Other materials that are less expensive than copper do not share copper's qualities, such as its capacity to transfer heat. Due to its low maintenance needs, installing a copper hood in your home will save you money over time.
8.   Health Benefits
A copper range hood is healthier than a hood made of any other material. A kitchen environment with tons of food and biological material requires copper's potent antibacterial properties. It will continuously filter the air as you cook, so you won't have to worry about toxins entering your house.
9.   Functionality
Any high-quality copper stove hood will work properly at all times. You can use the copper vent hood in your kitchen with peace of mind when it comes to removing excess heat and odors from your kitchen.
10.               Easy To Design
It is easy to add decorative features to copper hoods because copper is a malleable metal. A homeowner can choose traditional designs inspired by old architectural or decorative practices.
11.               Increase Resale Value
It is possible to increase the value of a house by adding a beautiful range hood to the kitchen. Remodeling with copper range hoods is just one way to make your kitchen look more modern and appealing.
12.               Good Heat Conductivity
Copper is a highly heat-conductive material. It can transfer heat from one area to another quickly and efficiently. This makes it ideal for cooking areas.
Summary
Copper ranges are becoming increasingly popular, especially with homeowners looking for a more traditional look for their kitchens. CopperSmith Copper range hoods offer a great deal of style, durability, and performance, making them incredibly popular among homeowners looking for ways to modernize their kitchens without compromising functionality.