The Ultimate Beginner's Guide to Crypto Investing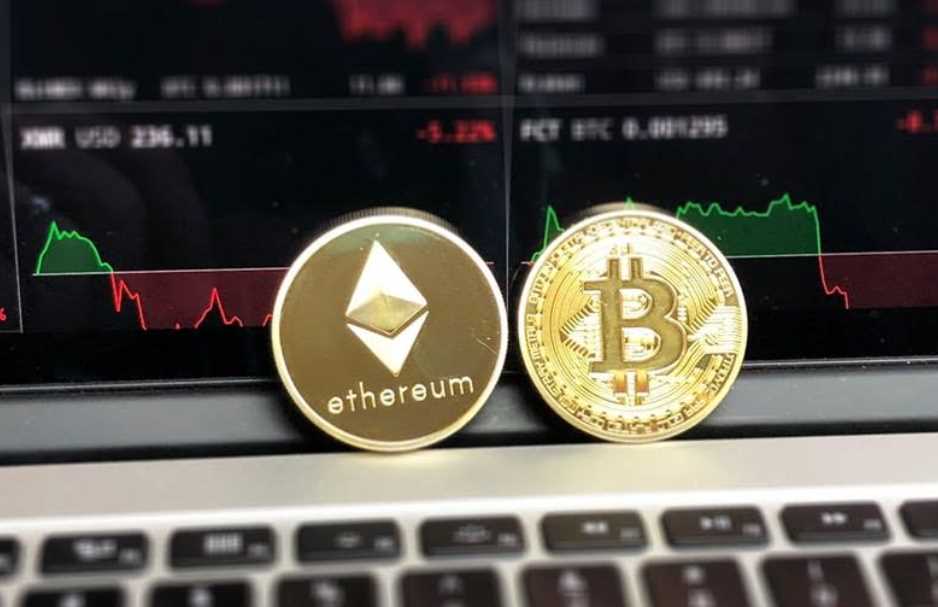 There are currently over 18,000 different cryptocurrencies available.
With the world of crypto growing so fast, more people are investing every day. Crypto has presented an opportunity for a lot of people to improve their financial situation, and if you want to get started, it's important to know the first steps you should take.
For a rundown on crypto investing for beginners, keep reading.
Buying Crypto
The first thing you need to know as a cryptocurrency investor is how to buy crypto. There are many online exchanges you can use to do this. The first thing you need to do is pick an exchange that you want to use – note that some people use multiple for various reasons.
With an exchange, you'll need to create an account. This will involve providing certain details, and some require ID for verification. Once your set up you can start buying crypto, and different exchanges provide various methods of doing this, such as credit/debit card payments, bank transfers, and p2p trading.
You can buy NuCypher, Bitcoin, Ethereum, Cardano, and other cryptos from one of the many exchanges available, then it's generally a good idea to transfer it to a wallet to keep it secure. You can use either a soft wallet or a hard wallet depending on which you prefer.
Benefits of Crypto Investing
Many people believe cryptocurrencies are the future and will replace traditional currencies. By getting involved now, you can understand how it all works and start building your finances early.
The decentralized blockchain technology that crypto uses is widely supported. It essentially means that the currency is in control of the people that use it, rather than being managed by governments or financial institutions.
Bitcoin was created in 2009, and many of the early adopters have made huge amounts of money. One of the main reasons people invest in crypto is for the potential to increase their wealth.
This is entirely possible, just be cautious as it's also possible to make significant losses. Do some research into any crypto before investing to make sure it's a good choice for you.
Best Practices for Crypto Investing
Any experienced crypto investor knows that there are risks involved. To minimize risks in crypto trading, there are several things you can do.
Watch out for scams. Don't click any links that you're not certain of, and never send anyone details like passwords or seed phrases.
Whenever you're thinking about investing in a cryptocurrency, don't just blindly listen to others. Always DYOR (do your own research) so you know what you're investing in.
Don't panic if you make losses. Almost everyone does at some point or another – it's just a part of investing. The best thing to do when this happens is to look at how it happened and learn from it.
The Future of Crypto Investing
Over the last decade, the use of crypto has grown massively, and it's showing no signs of slowing down. Crypto investing has a huge amount of potential, and the sooner you start learning and getting involved, the better position you'll be in. Just ensure you take the proper precautions, and get a good understanding of what you're investing in.
For more crypto articles, check out some of our other blog posts.
Binance Coin Price Prediction: Is Binance Coin a Good Investment?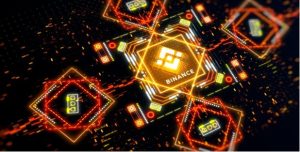 Since its inception in the summertime of 2017, Binance Coin (BNB) has made great strides. The coin was created and built specifically for usage in the Binance environment, with rebates available to drive development. Before the inaugural coin offering, all coins were pre-mined for $0.10 per BNB. kucoin vs binance difference is that the kucoin has advanced traders that access altcoin.
Although the crypto winter of 2018, BNB has held up well in the cryptocurrency marketplaces, and the value of Binance currency is still drawing attention in 2022. As per Arcane Analysis, the coin gained around 1,344 percent in 2021, as opposed to 73 percent for Cryptocurrency and 455 percent for Blockchain.
Following a sharp increase in the cryptocurrency's price, BNB sales increased. BNB rose from roughly $38 in January to an all-time high of $683.82 in late May, as well as another high of $668.07 in November in 2021.
Binance Labs is expanding its investment portfolio.
The environment's private equity arm, Binance Labs, specializes in crypto companies and has made a series of headlines this week.
The business announced at the beginning of June that it had completed a new $500 million equity fund with DST Team and Breyer Capital as investors. As per the announcement, the fund would "invest in projects that might extend the scenarios of currencies and promote the creation of Web3 and blockchain technologies."
Binance Labs announced an investment in PancakeSwap's CAKE decentralized exchange (DEX) on June 6th.With over 400,000 daily users, PancakeSwap, which started in September 2020, has become the biggest distributed app (dApp) on the BNB Chain. Opening an account on kucoin vs binance is same.
PancakeSwap has been at the vanguard of BNB Chain's advancement adoption. We have and will continue to provide huge backing for PancakeSwap because it is the most widely used dApp and the Defi project with the highest TVL [total value locked] on BNB Chain," Bill Qian, Head of Baidu Labs, said.
Along with Kronos Research, Lingfeng Capital, SafePal, Token Pocket, 3Commas, and LUX Capital, Binance Labs invested in the ApolloX DEX's seed fundraising round. ApolloX will use the money to expand its trading business and move to self-governance as a decentralized independent agency.
Tatsumeeko, an immersive fantasy position game, has also received funding from Binance Labs. The funds will be used by Tatsumeeko to further create this game, which will be launched on the Ether and Solana blockchain technology.
Binance has also added extra capabilities by selecting TripleA is a cryptocurrency payment gateway for Binance Pay, which allows Binance app users to pay merchants using bitcoin.
Is it possible for Binance Coin to reach $1,000 by 2030?
The majority of Binance Coin price prediction seems to believe that the cryptocurrency will hit $1,000 before 2030. The most upbeat is the Economy Forecasting Agency. They estimate that by 2023, BNB may be valued at $1,584.
Binance Coin's value is also favoured by Digital coin.
However, they predict that Binance Coin would reach $1,048.63 by 2024, which is a more conservative estimate. Still, this is a long way off from 2030.
According to some other projections, Binance Coin will reach $1,000 by 2030, although in a few years. BNB is expected to reach this value no earlier than 2025, according to Trade Beasts. Meanwhile, Wallet Investor believes that BNB will surpass $1,000 in November 2022.
If both crypto demand and Binance's commercial market remain strong, the Binance coin's value might rise to more than $3,000 per coin by 2030.f your goal was to sell your BNB by the time it reached $1,000, you should rethink your strategy!
Why is Binance Coin increasing in value?
The rise in the value of the Binance Coin can be attributed to several factors. The Binance Smart Chain (BSC), a new cryptocurrency that operates alongside Binance's original blockchain, is by far the most significant.
Smart contracts can be formed on the Binance Smart Chain. Since its launch in September 2020, it has attracted a lot of Defi, NFT, and DEX applications that run on BNB.
Some have speculated that Binance Coin is profiting from Ethereum's rising transaction prices and slow verification rates. There's even talk that Binance Coin will topple Ethereum! Binance shared a graph on Twitter in March of last year that showed a substantial growth in the amount of trading on the BSC.
4 Things To Know About Cryptocurrency Gains And Losses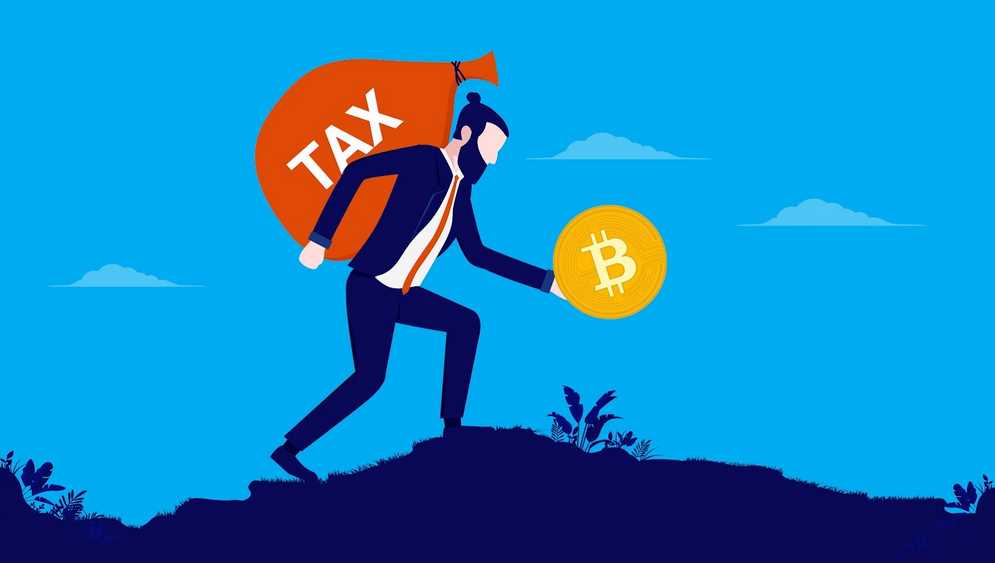 Cryptocurrencies are in the rage now, and most people are looking to invest in cryptocurrencies today. The early adopters of cryptocurrencies have made fortunes owing to the bullish trends. For example, since its launch, Bitcoin has risen to over USD$50,000.
But this doesn't mean that crypto is all about the bullish trends. There have been cases of bearish trends that have seen investors' portfolios drop in value. There are also cases of cryptocurrency pump and dump schemes that led to investors losing value. So, when investing in crypto, there are cases of gain and losses, and it's essential to understand all about it.
Here's a guide on everything you need to know:
What Are Gains And Losses
Cryptocurrency gains and losses are the amount of money you make or lose when you sell cryptos in your portfolio. This could be after trading or after a long-term investment. Cryptocurrency gains are calculated by taking the current value of a cryptocurrency and subtracting its purchase price. For example, if you bought one bitcoin for USD$1,000 and sold it for USD$3,000, you have made USD$2,000 in gains.
Similarly, cryptocurrency losses are calculated by taking the current value of a cryptocurrency and subtracting it to its purchase price. For example, if you bought one bitcoin for USD$1,000 and sold it for USD$500, you have lost USD$500.
Tax Implications Of Cryptocurrency Gains And Losses
If you're a cryptocurrency trader, you'll need to be aware of the tax implications of your gains and losses. Cryptocurrency is not a currency, but it can be sold or traded like one.
If you are trading cryptocurrencies and making a profit, the amount of tax you owe will be based on how long your cryptocurrencies were held. If they were held for more than 12 months, the capital gains tax rate would apply depending on your marginal rate. If they were held for less than 12 months, the ordinary income tax rates would apply. For example, if you live in Australia, the Australian Tax Office has released guidance on cryptocurrency tax Australia.
One instance is when a loss or gain is made, the cryptocurrency's market valuation in Australian dollars is used to correct it at the time of disposal. Moreover, holding cryptocurrencies for more than 12 months could have potential tax benefits such as a discount of up to 50%.
How to Minimize Losses And Maximize Gains
Another crucial thing to know about cryptocurrency gains and losses is how you can maximize your gains and minimize your losses. Knowing these strategies will help you make your investment successful.
Don't invest more than you can afford to lose.
This is the golden rule of cryptocurrency investing, especially since there's no guarantee that these digital currencies will succeed. If you're going to invest, do so only with money that you don't mind losing, and then only invest as much as you can afford to lose. If anything goes wrong, at least you won't be left with a substantial financial burden on your shoulders.
Diversifying your portfolio is an important strategy in mitigating your risks of crypto losses. This means that you have to invest in different cryptos so that if one of them crashes, the other will help to protect your assets. One rule of diversifying is keeping about three coins with different backing and technology, such as Bitcoin, Ethereum, and Litecoin. However, it would be best if you were keen not to keep too many cryptos as crypto can be emotionally overwhelming, making it hard to track your portfolio.
How To Use Losses To Offset Gains
While every investor wants to make as many gains in crypto as possible, there are cases where crypto losses are beneficial to the investor. When investing in crypto, you can claim any losses and use the losses to offset your gains when filing your taxes. This will generally reduce you're your tax bill.
Moreover, cryptocurrencies benefit from loopholes in the tax law as they are considered properties and not securities. This means that investors are safe from the wash rule, and they can sell their cryptos in a disadvantaged position and claim capital losses to offset any gain. They can then reenter the same position immediately, avoiding missing out on any potential recovery.
Conclusion
While cryptocurrency can be appealing because it is not tied to any government or bank, it also comes with many risks. The value of cryptocurrencies can change quickly and without notice and can go up or down over time. So, it's important to research the market properly before investing. This includes understanding everything about crypto gains and losses.
What is Angry Pitbull Club NFT? | Details + Price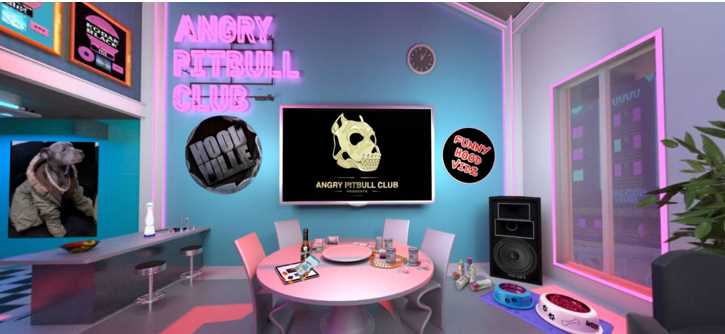 While the NFT industry is getting oversaturated with counterfeits and NFT scams, low-value NFT projects, and large blue-chip NFT collections that are unaffordable for many, it is getting harder to discover good emerging NFT projects that can retain and go up in value.
Angry Pitbull Club NFT collection
NFT collections come and go. They can shoot up value quickly just after the launch date and equally drop down in price as fast. It is challenging to know which ones are worth investing in and can hold and grow in value.
Several NFT projects either won't sell out, cannot maintain consistent sales, or fail to keep the utility and provide value to its holders in the long run.
In this post, we will review the Angry Pitbull Club NFT collection. First, we will explain what the Angry Pitbull Club NFT collection is, its current sales volumes, features, how active they are on social media communities, and Angry Pitbull Club NFT price to see whether the collection has the potential to keep growing also in the future.
What are NFTs?
Non-fungible tokens, or NFTs, are digital things registered on the blockchain. The most popular types of NFTs are digital art, music, photography, collectibles, games, and fashion, and tweets or sports moments can be made as NFTs.
Making a file as NFT means registering a digital file on blockchain – minting. It can prove ownership without limiting the circulation of digital assets on the internet. The most popular blockchains for minting NFTs are Ethereum, Solana, or Polygon.
A piece of digital art can be shared and published anywhere; however, after each sale, its original creator can collect royalties and profits. It enables artists and creators alike to take charge of their creations by cutting out third-party intermediaries.
What is Angry Pitbull Club NFT?
Angry Pitbull Cub NFT is a verified NFT collection on the OpenSea platform, consisting of 10,000 unique digital art collectibles. Angry Pitbull Club NFT collection was first released roughly five months ago on the 23rd of December 20221. According to their Twitter profile, the creators are based in the US, Los Angeles.
Each digital Angry Pitbull NFT collectible represents belonging in their community through NFT ownership, granting them exclusive utilities, such as access to events for its holders. APC NFTs are on the Ethereum blockchain and are stored as ERC-721 tokens.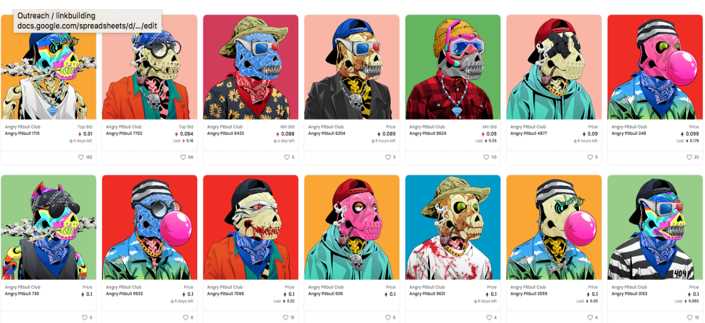 The Angry Pitbull Club collection was inspired by the commitment to saving the lives of homeless pets in the US, which is why the Angry Pitbull Club NFT project reportedly donates 10% of each initial mint sales to Best Friends Animal Society. It is a non-profit organization in the US that focuses on animal welfare, shelters, and rescue.
They are active on social media platforms, Instagram and Twitter with meme pages and have an active community. The community is managed on social media channels like Discord and Twitter. Moderators educate community members on NFTs, common NFT scams, and general chats to create a sense of belonging.
Angry Pitbull Club NFT Price
Angry Pitbull Club NFT collection sales on the OpenSea NFT platform show consistency in sales across the past months in terms of average price and volume in USD.
As of today, the 5th of May 2022, the Angry Pitbull Club NFT collection had 5.1k owners out of the entire 10k pieces and was sold 77 times in the past seven days. All time average APC NFT price was at 0.1703 ETH (roughly $480 USD) and all time sales volume 1,442.68 ETH (roughly 4,066,647 USD), floor pierce stood at 0.089 ETH (roughly $250 USD).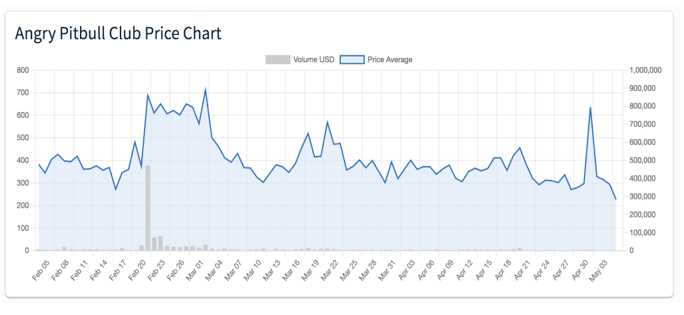 Is the Angry Pitbull Club NFT project likely to retain or grow in value?
Angry Pitbull Club NFT collection series was an instant success. On the day of its first release, the collection reached the top five charts in transaction volume on OpenSea. But, have they, and can they maintain their success?
Angry Pitbull Club hasn't done as much marketing as other comparable-sized NFT projects. It drives the project through a close-knit community of followers and other NFT artists and enthusiasts. Whereas many other NFT projects turn out to be counterfeits or NFT fraud, the Angry Pitbull Club project is an excellent example of a well-functioning and inspiring NFT community that aims to provide long-term value and utility to its holders.
They encourage new sales in the future, making it a worthwhile purchase. If you wish to be a part of the community, gain access to exclusive events, and help homeless pets find a new home, Angry Pitbull Club NFTs is an excellent way.