The Role of Corporations in Corporate Social Responsibility and Charity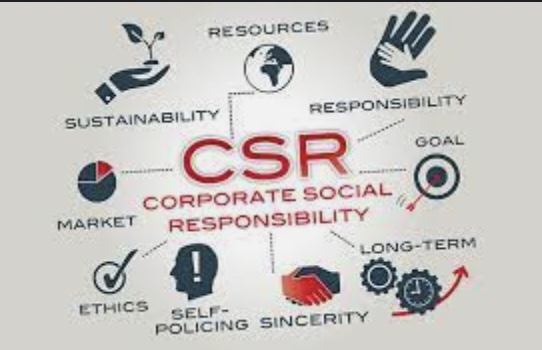 Corporate social responsibility (CSR) refers to a company's ethical and responsible behavior towards society and the environment. It is becoming increasingly important in today's society as consumers, employees, and investors demand that companies act socially responsibly.
While many corporations engage in CSR efforts, such as donating to charities or implementing sustainable business practices, there are also criticisms of their involvement in these efforts.
The Role of Corporations in CSR and Charity
There are numerous examples of corporations engaging in CSR and charity efforts. For example, the clothing company Patagonia donates 1% of its sales to environmental organizations. In comparison, the cosmetics company Lush donates 100% of its profits from its Charity Pot product to small, grassroots charities. These efforts can benefit both the company and the recipient charities, increasing customer loyalty and improving the company's public image.
However, there are also criticisms of corporations' involvement in CSR and charity. Some argue that it is a marketing tool rather than a genuine concern for social issues. Others argue that it is not the responsibility of corporations to get involved in different issues, whether it's working with charities like RedCross.org and donating to veterans or working with green charities to improve sustainability.
The Role of Consumers
Consumers can play a significant role in holding corporations accountable for their CSR and charity efforts. By supporting companies that engage in these efforts, consumers can incentivize other companies to do the same. On the other hand, boycotting companies that do not prioritize CSR can send a strong message and potentially impact the company's bottom line.
Additionally, consumers can also advocate for greater transparency in corporate CSR efforts. This can involve requesting more information about where donations are going or how sustainable business practices are implemented. By demanding transparency, consumers can ensure that corporations are genuine in their commitment to CSR.
The Impact of CSR on Employees and the Workplace
In addition to benefiting society and the environment, CSR can positively impact employees and the workplace. Companies that prioritize CSR often have a more positive company culture and can attract top talent. Employees may feel more fulfilled and motivated to work for a company that positively impacts society.
CSR can also improve relationships with stakeholders, such as investors, suppliers, and customers. These stakeholders may be more likely to do business with a company perceived as socially responsible.
However, it is crucial for corporations to not solely rely on CSR efforts to address any adverse impacts they may have on employees or the workplace. It is also crucial for companies to address issues such as fair pay and working conditions to create a positive and ethical work environment.
Conclusion
Overall, the role of corporations in CSR and charity is complex and multifaceted. While there are certainly benefits to corporations engaging in these efforts, it is important for there to be transparency and a genuine commitment to social and environmental responsibility. Consumers have the power to hold corporations accountable for their CSR efforts and can incentivize companies to prioritize these issues.
How to Choose the Best Venue for Your Wedding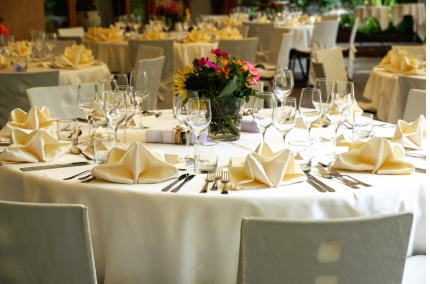 Are you looking for a magical, dreamy place to get married?
There are lots of decisions to make as your wedding approaches. Among them is choosing where to have it.
It's like a project, a quest you embark on, and you get to pick a fantastic location that represents love and romance. It's no work at all – it's fun, exciting, and magical, like your wedding day!
Let's talk about some of the things to consider as you search for the best venue for your wedding reception.
Talk to a Planner First
Experienced wedding planners know how to find the best venue for your special day. They can assess your budget and needs and recommend venues that meet both.
By talking to a planner, you'll understand the options provided by different locations. They can also assist with the practical details that are part of the wedding planning process.
With a planner's guidance, you can rest assured that you'll find the perfect venue for your big day. You can check these event venues for reference and have your planner check them out as well.
Remember Your Budget
Knowing how much you can afford before searching for a venue will help you create and stick to a budget. Consider all your extra costs, and inquire about hidden fees. Also, be sure to ask about discounts or package deals that can save you money.
If you have your heart set on a more extravagant venue, you can consider rental options. You can also opt to do the catering yourself.
If you have a smaller budget, check out your local community center. There are also hotels with attached ballrooms that you can consider.
Always keep your budget in mind. By doing so, you can focus on what's most important for you when selecting the best venue.
Consider Your Guests' Experience
Think about the location you chose. Will it be easily accessible for guests traveling from out of town? Will it be convenient for those who will be attending in the evening?
Consider whether the venue provides enough space for comfortable seating and dancing. Also, consider if it has enough space for any other entertainment you may wish to provide.
A venue that offers a unique setting will offer a special experience for your guests. Above all, ensure that a venue is a place of safety where your guests will feel comfortable and welcome.
Consider the Theme of Your Wedding
Depending on the type of celebration you wish to have, different venues may be better suited. For instance, if you want a more traditional indoor wedding, a distinguished and well-known banquet hall may be ideal.
If you prefer a unique rustic backdrop, a barn filled with antique decorations and furniture would be a great fit. It is also important to look for a location that can help bring the desired theme to life.
Finding the Best Wedding Reception
Your wedding reception is one of the most important parts of your wedding day. With careful planning, you'll find a venue that you and your guests will remember for a lifetime. Take the time to find the best spot.
Work with a professional to find the best options out there. Start your search today!
For more wedding tips, guides, and advice, check out the rest of our blog.
Top 5 Most Popular Flower Scents You Should Try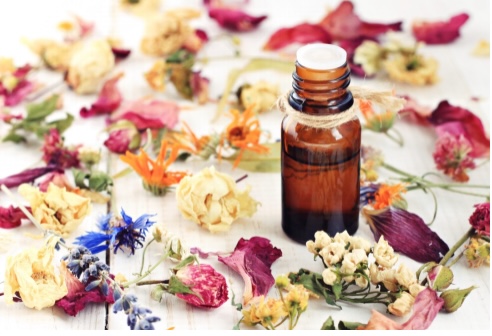 Smells are essential to associate with our memories — most of the time, when we smell something, we can remember the person or place that smell reminded us of. Experts even say that scented flowers can help people with Alzheimer's recover from the disease.
Besides, the satisfaction of growing a beautiful flower and expanding your green thumb, they come with a delightfully pleasant aroma. Are you ready to learn more about popular flower scents? In this article, we'll tell you about 5 of the best scents.
Keep reading to learn more about what to grow based on the scent you like to smell.
Gardenia
Gardenia is one of the most popular flower scents you should try for your home. Its sweet and creamy smell is reminiscent of a fresh spring day.
Gardenia's scent is calming and relaxing, making it perfect for aromatherapy. The subtle yet unmistakable flower notes of gardenia have been popular in the fragrance industry for centuries and its lingering pungent and heady aroma is loved by many.
Jasmine
Jasmine has a sweet and soft aroma that is both delightful and uplifting. It is known for being an aphrodisiac, which makes it perfect for romantic occasions. It also has body-soothing effects and can help reduce stress and anxiety.
It is also known to help increase libido and sexual desire in men and women alike. This floral scent can be used in various ways, such as in candles and perfumes, or enjoyed in its purest form by placing a few sprigs in your bedroom or living space.
Rose
Its sweet and intoxicating aroma tantalizes the senses with its floral bouquet reminiscent of the garden of Eden. With slight hints of musky and earthy, the gentle and comforting scent of rose offers a strong and captivating pleasure that lingers long after it has been blessed upon the skin.
This classic, timeless scent is perfect for any occasion or season. Whether you're feeling romantic or need something to lift you, a rose is a perfect scent to wear.
Peony
Peonies are thought to be symbols of love and prosperity, making their scent ideal for those special occasions like weddings and anniversaries. The amazing thing about these flowers is their fragrance can last for days after being picked.
Many people enjoy deep-rich scents from the Peony especially when it comes to relaxation, as it is known for bringing calmness and peace. The scent of a peony is like a light, delicate floral fragrance that is both calming and energizing.
Lily
Lilies are one of the most popular flower scents for perfumes, home fragrances, and candles. You can buy lily scents in almost any store that sells home décor items. Most floral scents online offer a wide range of lily scents, ranging from classic and traditional to modern and daring.
Some popular lily scents include orange blossom, tuberose, and jasmine. If you are concerned about where to buy floral scents like this, you can ask for recommendations from your family and friends who have experienced purchasing it in-store or online.
Learning Much More About Flower Scents That You Must Try
Flower scents are a great way to enhance the atmosphere of any space. The mesmerizing aromas of eucalyptus, gardenia, rose, peony, and gardenia are just some of the most popular scents to try. So why not take a deep breath, inhale these floral fragrances, and let the ambiance of your home delight you?
Visit the rest of our website for more compelling stories.
Tips for First-Time Horseback Riders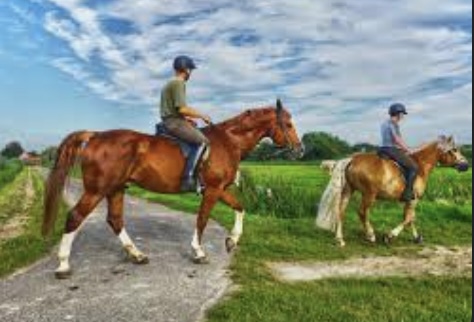 There is a real romance and beauty to horseback riding. While you won't become a pro the first time you get on a saddle, it won't take long for you to master the basics. Learning to ride is also fun! You will get to spend time outdoors, bond with the horse, and experience the thrill and adventure of riding one of the most majestic creatures there is. Here are just a few tips for any first-time riders:
Wear the Right Gear
It is essential to plan your outfit before going to guarantee you'll have a safe ride. Avoid wearing anything that is baggy, loose clothing can get caught in the saddle and disrupt the reins. Also, avoid wearing open-toed shoes. Cowboy boots are recommended as they are easier to maneuver in stirrups than sneakers are. Also, always wear a safety helmet.
Always Grip the Reins Tightly
When you're on a horse, it can seem like the horse is doing all of the work, but that isn't the truth. You need to guide the horse with the reins. Even if the horse you're riding seems content following the path or horse in front of you, you should not be holding the reins when atop a horse. If you let go, the horse may get confused. Stay focused, and calm, and hold the reins tight. This will guarantee a smooth and safe ride for both you and the horse you're riding.
The Horseman's Handshake
Before you get on your horse, extend your arm to let the horse know that you are friendly. If the horse responds by sniffing your hand, you then have the green light to mount it (as long as your trainer also gives you the go-ahead. This action is known as the "horseman's handshake".
Trust the Instructor
Always follow the instructor/trainer's judgment and words. If the instructor says to straighten your posture or to hold something in a certain way, listen and take note. Also, don't be afraid to ask questions.
Choose the Right Location
While you can go horseback riding almost anywhere, there are certain destinations that are better for new riders than others. Some of the best places include Gardiner (MT), Biltmore Estate in Asheville (NC), Wampee Stables in Myrtle Beach (SC), Gila National Forest (NM).