The Best Way to Remotely Hire a PPC Agency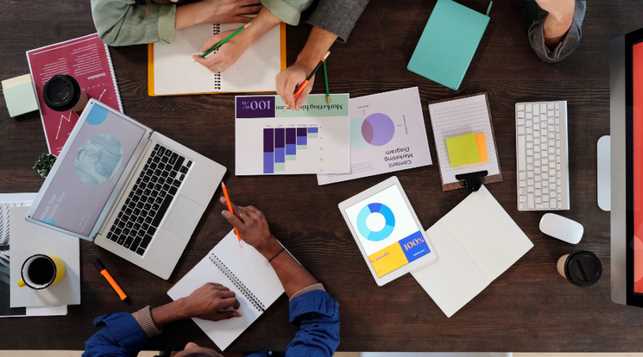 Hiring experts to help you with your paid ad campaigns can be tricky. There are just too many PPC agencies to choose from, so deciding which would give you the best results is challenging. For example, should you go with a PPC company that provides exclusive paid ads services? Or do you hire an agency that includes SEO, site design, management, etc.?
And that's not all. There are many factors to consider like budget, data analytics, reporting, mobile optimization, and much more. So let us help you find the right PPC agency with these remote hiring strategies.
Perform Thorough Research
Digitalauthority.me reports that hiring a remote PPC firm will help you reach your paid advertising goals plus save you from operational costs such as facility and travel expenses.  Finding the ideal PPC agency takes thorough research of legitimate companies that are good at paid ad services.
So how to proceed with deep research of the best PPC firms? First, consider a few top tactics to find the best candidates.
Look for PPC agencies with high ratings, good reviews, and testimonials from your industry.
Consider case studies provided by the agency. Ask for case studies related to your industry or market.
Check training certificates from Google Ads, Microsoft Advertising, Meta, Semrush PPC, etc.
Proceed with a remote interview of your prospects. Ask about their experience working in your industry.
Thorough research can open many opportunities to find the right PPC agency. You'll also be able to narrow down your prospects and eventually find the firm that fits your business and your marketing goals.
Consider Your Paid Ads Needs
What are your paid ads needs? Do you want to increase traffic to your website, or do you want to improve your brand presence online? Whatever your goals, the right PPC agency can help you achieve these using the right strategies.
So, identify your PPC ad needs before looking for an expert team and formulate your goals. An excellent way to start is to think about what you want from a PPC expert.
Do you need assistance with thorough keyword research? Do you require help with strategizing your campaigns? Or do you need a team to manage your campaigns from research to monitoring comprehensively?
After formulating your expectations from a PPC team, they can create more efficient PPC strategies. Take note of these top strategies to determine your paid ads needs.
Conduct a PPC audit to assess keyword performance, strategies, cost, and returns of campaigns.
Review your previous paid marketing goals.
Consider your performance from different paid ad channels.
Weigh Your Options
Don't go for the first PPC company that you come across online. Instead, consider at least three or four candidates and compare their pros and cons. Then, hand pick a variety of paid ads specialists highlighting the channels where you want your ads.
Aside from the company features, you might also be concerned about the company pricing. The rates mainly depend on the PPC firm and the services you will need for your account. Whether or not the budget is an issue, compare prices before deciding. Here are a few tips to consider as you weigh your PPC agency options.
Remember: the cheapest option is not always the right one. Quality of service trumps price all the time.
Ask if hidden costs or fees help you be clear in your budgeting.
Compare services and skills.
Look for SEO, website development, or website design services.
Go for PPC agencies that offer PPC audits.
Ask for Samples
After comparing PPC agencies, you may have shortlisted at least two or three companies. Therefore, this is the best time to ask for a proposal on ad copies for your products, services, or brand. A good agency will start with an outline with suggested headlines, descriptions, images, and other relevant ad components.
Because of their deep knowledge of your industry or market, an experienced agency can craft paid ads in the language your prospects prefer. PPC firms that provide complete services may also offer landing page copies with your samples. Here are a few pointers to consider when approving ad samples.
PPC ads should be about your audience and not about your business.
Paid ads must describe how you're better than your competitors.
Use primary keywords on your headline and description.
Use of engaging headline and strong call to action.
Consider The Agency's Keyword Research Strategy
Keyword research is the most crucial first step in creating successful PPC campaigns. There are various ways to conduct a thorough keyword strategy. First, you need to find the right keywords that will match your brand.
Ask your prospects about the tools that they use to conduct keyword research. They may be using more than one tool to ensure they get the best keywords for your campaigns. Select an agency that knows your vision for your brand and use this in your campaigns.
A good PPC agency must show an efficient keyword research process so you'll be more confident in their paid ads services.  Here are some tips to determine an agency's keyword strategy.
Check their strategies using case studies, reviews, and testimonials.
Ask the account representative about it in an interview.
Ask for a sample of their keyword research process.
Find Out if Mobile-Friendliness is Part of Their Strategies
Research from Statista reveals that around half of online traffic comes from mobile users. The study also noted that mobile devices produced 54.4% of worldwide online traffic in the last quarter of 2021. With this information in mind, you must find a PPC agency that promotes mobile-friendly websites.
Mobile-friendliness is a confirmed ranking factor in Google. Thus a mobile-friendly landing page can guarantee higher quality scores and helps you rank higher in SERPs. Consider these tactics to determine if a PPC agency considers mobile-friendliness a part of their paid ads tactics.
Ask for samples of their ads and check these out on your mobile device or smartphone.
Request sample ads with interactive content and videos. Use engaging content.
Look for ads with relevant extensions such as phone number extensions, location extensions, etc.
Final Words
Finding the right remote PPC agency has its challenges. Still, with with our hiring strategies, you'll be working with an expert team in no time. Start by thoroughly researching your prospects and focusing on your paid ads needs.
Ask for samples of their work and find out their keyword research strategy. These will give you a clearer idea of what a PPC agency can offer your business. Finally, opt for an agency with mobile-friendly PPC strategies as this trend in PPC is showing no signs of slowing down.
6 Tips to Increase Brand Awareness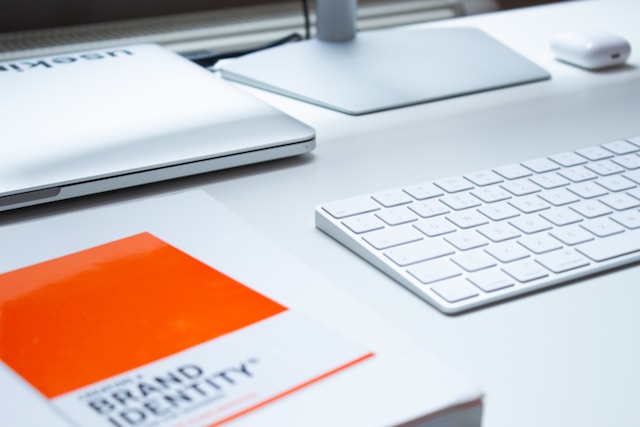 Creating a name for your company in today's cutthroat business environment is necessary for finding success. Not only does having a strong brand presence attract customers, but it also helps create confidence and credibility in the business. You've come to the correct place if one of your goals is to increase the exposure people get from your brand. In this piece, you'll dig into six effective ways that can help you raise brand awareness and make your imprint in your business.
1. The Production Of Interesting Content
In this day and age of digital technology, companies are always looking for new and creative ways to engage with their target demographic and stay one step ahead of the competition. Corporate video production is a relatively new but highly effective strategy that has arisen in recent years. This is not merely a fad; rather, it is a calculated strategy that provides many advantages to companies of any size. You may assist more people in becoming aware of your company by producing aesthetically appealing films of high quality. Your audience may retain a long-lasting impression of your brand if the video you generate for them communicates the tale of your business and demonstrates its principles. When viewers feel an emotional connection to the information you provide, there is a greater likelihood that they will remember your brand.
2. Make Use Of Social Media Platforms
In this day and age of digital technology, brand exposure may be found in rich veins on social media. Establish a robust presence on the many platforms where your ideal customers congregate after you have determined where they congregate. Share your content, engage with your fans, and run audience-specific advertising campaigns. Using images and hashtags can help your material become more discoverable. Social media platforms provide a direct conduit for engaging with one's audience and cultivating a devoted following.
3. Establish Partnerships With Key Opinion Leaders
Establishing strategic alliances with influential figures in your sector can greatly increase your brand's visibility. Influencers already have a committed following that places a high level of faith in their suggestions. Look for thought leaders whose philosophies align with your own, and have them help you with your marketing efforts. Their support can help establish credibility for your product and expose it to a broader audience.
4. Make Your Site Friendly To Search Engines
SEO, or search engine optimization, is extremely important in elevating a website's online presence. Include the necessary keywords in the content of your website, as well as the headings and meta descriptions. Ensure that your website is compatible with mobile devices, loads quickly, and has an interface that is easy to use. A higher placement on search engines increases organic traffic and improves brand recognition.
5. Hold Webinars And Workshops For Your Audience
Webinars and workshops are the most effective ways to demonstrate your experience level. Hold online events in which you discuss useful ideas, current trends in the sector, and potential solutions to widespread problems. Share the information about these events on social media and send out emails to draw people's attention to them. Webinars not only help to establish your authority in your field, but they also enable you to communicate directly with your target audience.
6. Participate In The Creation Of Content By Other Users
You can inspire your customers to produce and share content associated with your brand. The endorsements and testimonials found in user-generated material are reliable and trustworthy. Post testimonials, images, and tales from satisfied customers to your website and social media accounts. Build a feeling of community around your business by showing your customers that you acknowledge and respect the efforts they make.
Conclusion
Increasing the number of people aware of a brand is a continual effort that calls for commitment and ingenuity. You may gradually raise the visibility of your brand, as well as its credibility and authority within your sector, if you put these six suggestions into action and maintain your dedication to expanding your business. Remember that building brand awareness is more than simply getting your name out there; it's also about leaving a good and long-lasting impact on your audience.
Ramp Up Your Email Campaigns with Animated Countdown Timers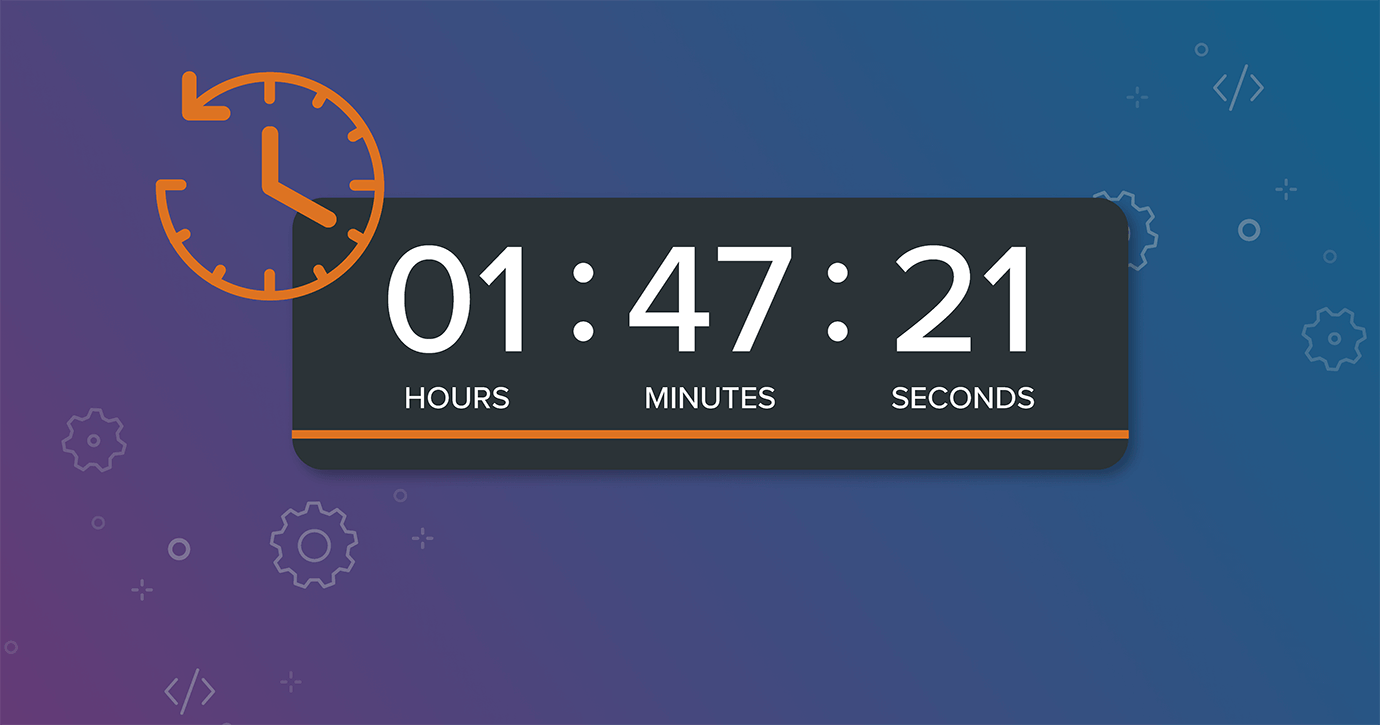 Email marketing has grown leaps and bounds over the years. From basic text-filled messages to vibrant designs, we're always looking for the next big thing to spice up our campaigns.
What of the trend today? Animated countdown timers. If you're wondering how to jump onto this trend, you're in luck! Here's an easy guide to understand and incorporate countdown timers into your emails.
What's the Buzz About Countdown Timers?
The field of email marketing is one that is always looking for new and innovative ways to do things. That's where dynamic content comes in. Imagine opening an email and seeing a timer ticking down, reminding you of a sale about to end or an event about to begin. It captures attention instantly!
These countdown timers are made as animated GIFs, showing the time left for an event or offer. Think of it as a ticking clock right inside your email, letting your readers know how long they've got for the offer at hand.
Compatibility: A Quick Check
A question that might pop up is – will these animated GIFs work on all email platforms? The good news is that almost all email clients are friendly to these animated GIFs.
A tiny hiccup comes with desktop versions of Outlook (2007, 2010, 2013). They show just the first frame of the GIF. But, if you're using Sendtric's timers, the first frame always shows the correct time left. So, even with this minor setback, your message gets across!
Why You Should Consider Countdown Timers
Boost Engagement: A ticking timer can make readers feel the rush, encouraging them to click through and take action.
Urgency is the Key: Many marketers swear by the power of urgency to drive sales and responses. Got a flash sale? A countdown timer can work wonders in such scenarios.
Clear Communication: Dealing with global audiences means handling multiple time zones. With countdown timers, there's no confusion. Everyone understands a timer, regardless of where they are.
Endless Possibilities: Beyond sales, these timers have found a place in political campaigns, sign-up drives, and many other applications.
Creating Your Countdown Timer
Setting up a countdown timer shouldn't be a chore. Thanks to Sendtric, the process is as smooth as it gets. To help you get going, here is a simple primer:
Start with the Basics: Head over to their homepage.
Share Your Preferences: Add in your details and how you want the timer to look.
Generate: With a simple click, your timer is ready to roll.
Add to Your Email: Simply copy the provided code and slide it into your email template. Voila, your email now has a brand-new look!
What's more, they offer a range of customization options. From backgrounds to number styles, there's plenty to play around with. And for those looking for even more design freedom, there's a Professional Edition to explore.
Wrapping it Up
Countdown timers might seem like a small tweak, but they pack a punch when it comes to making your emails stand out. Every detail is important in order to grab the attention of your reader as email inboxes become increasingly cluttered.
If you're eager to dive deeper or have queries, head over to their website, or drop an email to them and someone from support will be happy to guide you further.
Keep in mind that staying one step ahead of the competition is absolutely essential in the field of marketing. So when you use countdown timers in your emails, not only do you ensure that your readers continue to pay attention to each message you send, but you also stay one step ahead of your competition. Happy emailing!
Using Data Analysis to Optimize Performance of Marketing Initiatives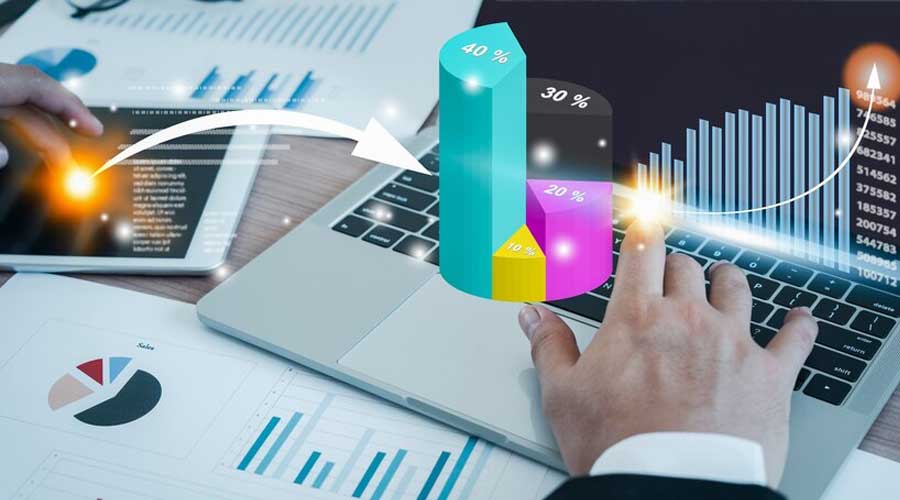 Are you a dental SEO company that is looking to optimize the performance of your marketing initiatives? If so, it's essential that you consider the power of data analysis.
By collecting and analyzing relevant data points for your business, you can make shrewd decisions regarding task management, customer outreach strategies, and website optimization tactics in order to maximize returns.
Join us as we take an in-depth look into how data analysis can help revolutionize the way dental SEO companies operate, from enhancing digital workflows to achieving maximum ROI!
What is Data Analysis and How Can it Benefit a Dental SEO Company
Data analysis is the practice of examining large sets of data to draw conclusions and insights. In the world of dental SEO, data analysis is becoming increasingly important as companies seek to optimize their websites and marketing campaigns.
By analyzing data such as website traffic, search engine rankings, and keyword performance, dental SEO companies can gain valuable insights into the behaviors and preferences of potential customers.
This information can then be used to develop more effective marketing strategies, improve website design and functionality, and ultimately drive more traffic and revenue.
In today's highly competitive digital landscape, the ability to analyze data and make informed decisions can mean the difference between success and failure for dental SEO companies.
Key Performance Metrics to Monitor for Analyzing the Effectiveness of a Campaign
In today's digital age, businesses have access to an incredible amount of data. This can be both a blessing and a curse.
On the one hand, it is much easier to run campaigns and track their effectiveness than it was in the past. On the other hand, there are so many metrics to choose from that it can be difficult to know which ones to focus on.
That's why it's crucial for businesses to identify their key performance metrics when analyzing the effectiveness of a campaign.
By monitoring the right metrics, they can get a clear idea of what's working and what's not. This, in turn, allows them to optimize their campaigns for better results.
Using AI to Automate and Streamline Your Marketing Process
Marketing can be a daunting task with various aspects to oversee, from market research to campaign execution. The good news is that AI can make marketing easier and more efficient than ever before by automating many of the time-consuming processes.
With the help of AI, businesses can gain insights into customer behavior, segment and target customers, and personalize communications. It can also help identify trends to optimize messaging and target specific demographics.
The benefits of using AI in marketing are numerous, from saving time and resources to increasing revenue and customer satisfaction. By embracing AI, companies can enhance their competitive edge and stay ahead of the game in the ever-evolving world of marketing.
Exploring Different Channels of Distribution for Your Content
In today's digital age, content creation has become an essential tool for businesses to engage with their customers and stand out from their competitors. However, the success of your content largely depends on the channels through which it is distributed.
To maximize its reach and impact, it's critical to explore different channels of distribution that align with your target audience's preferences.
Social media platforms like Facebook, Twitter, and Instagram are highly effective for spreading the word, but there are also email newsletters, podcasts, and blogging that do equally well in driving traffic and generating leads.
By diversifying your distribution channels, you can tap into a wider audience and achieve greater brand exposure.
Strategies for Increasing Visibility and Engagement Across Social Media Platforms
In today's digital world, social media is a crucial aspect of any business's marketing strategy. However, creating a presence on various platforms and fostering engagement with your audience can be challenging.
Some effective strategies for increasing your visibility and engagement across social media platforms include utilizing hashtags, collaborating with influencers or other brands, posting consistently, and utilizing paid advertising.
It's important to also focus on creating quality content that resonates with your target audience as well as analyzing your social media insights to understand what's working and what's not.
With the right tactics and a bit of experimentation, you can create a strong social media presence that helps you connect with your audience and achieve your business goals.
In conclusion, data analysis is a powerful tool that can be vital to the success of any dental SEO company. Ultimately, with knowledge-based insights from data analysis, dental SEO companies can optimize their campaigns, reach more customers, grow their business, and achieve their desired objectives.