Study Abroad: Reasons, Benefits and Tips
The decision to embark on a study trip adventure is not always easy, but we assure you that it is the ideal one when it comes to discovering a world of incredible possibilities for personal and professional growth. Studying abroad is the opportunity all young people need to experiment, get out of their comfort zone, and continue to develop social and technical skills, as well as academic skills.
However, we also know that to take a plane, with the intention of starting studies elsewhere, there is a path that you must explore. If you still doubt it or lack motivation, here we give you a few reasons, benefits and some other tips to help you decide to undertake this great feat. Supposed that you want to get more information about studying abroad, you can go to: CatEight.
Reasons to study abroad
There are many reasons that can lead you to make this trip abroad in order to study, grow professionally and take a new breath.
1. You will learn a new language
If you decide to study beyond your borders, we recommend that you visit a country where your native language is not spoken. Thus, you will have the opportunity to quickly learn a new language, while practicing it daily. The cultural exchange can be a determining factor in your character as a person and the quality of your work, we all want a bilingual on your team! For example, to study English abroad, you can take into account countries such as Australia, the United States, Canada, England or New Zealand, which are considered excellent destinations to learn English.
2. You will have friends from many places
Finding yourself in a country other than yours and among so many people, you will surely make new friends. They will become, little by little, your closest chosen family and your relationship with them will be more and more solid. In fact, if you live with more people, your roommates could be those first brothers on the road and, in the long run, in life. In addition, these international friendships can be an incredible support if you decide to try your luck after completing your studies in the country.
3. You will know another way of learning
The teaching strategies and learning process occurs differently from country to country. By studying abroad, you will have the opportunity to learn about an educational system different from yours that, at the same time, will broaden your perspective regarding the area you decide to study. Some countries like Canada, Australia, and New Zealand are renowned for their quality education systems and the learning experience they provide to every student. Consider these countries!
4. You will develop your global perception
When leaving your country, you will have the space to get to know other cultures because you will experience them firsthand. Your vision of the rest of the world will be renewed and you will be able to understand it from the mind of a global citizen, willing to know different corners of the planet. This broad understanding of the world is a key factor in aspiring to great jobs, as it develops empathy, tolerance and respect for others. Are you ready to be a citizen of the world?
5. You will grow in many ways
The experience of studying abroad, in addition to being extremely important at an academic level, is perfect for getting to know yourself. You will take advantage of your strengths and work to improve your weak points. Also, you will learn what life alone is about, you will be more independent and you will develop many skills while you get around in a new place.
Benefits of studying abroad
The benefits of studying abroad are closely linked to the reasons for studying abroad. Each of the benefits that we will present below is derived from some reason to study abroad. Well, the truth is that the benefits are too many, so going out there will only bring you profit!
It will strengthen your confidence and your self-esteem. For some, leaving home will not be simple at all. At first, you may find yourself anxious and nervous, but little by little you will make sense of all that each of us has experienced when leaving home. Step by step you will build a stronger and more capable character, and thus you will be ready to face the world with security and self-esteem at high (just what you need to fit anywhere in the world).
You will stimulate your cognitive abilities every day. Cognitive abilities are those that are in charge of processing all the information that you acquire over time and, finally, they fix all the information to provoke true learning. By studying in a country other than yours and in which a language other than your native language is spoken, you will be able to stimulate each of these abilities every day. You will exercise your brain even without realizing it!
Your resume will gain prestige. If you leave your country and study abroad with a prestigious educational system, your resume will carry immense weight. For employers, the fact that an applicant has international training is an absolute: "YAAAS!". As we mentioned before, a foreign student stimulates their social skills, their empathy and reinforces their sense of inclusion, so it is ideal for teamwork and quickly adapting to a new work environment.
You will be able to do tourism and learn from it. Tourism is not only about making random visits to popular places, it is also about exploring, immersing yourself in new cultures and learning the history of emblematic spaces for an entire country.
You will recognize your own culture and can really appreciate it. Being in a new country is ideal to learn to appreciate the culture of the place you come from. Finding yourself in the middle of a foreign society will make you feel more aware of your culture and will fill you with the desire to make it known by being a kind of ambassador of your country abroad.
Tips for studying abroad
Here are the tips you will need to study abroad and fully live that experience!
1. Choose your destination carefully
Not all destinations are ideal for all travelers! At least, not when it comes to first-time travelers. You need to consider factors such as budget and climatic characteristics, for example. So we recommend that, before buying your air ticket, you read as much information as possible about the place you want to travel to. Some destinations are perfect for all types of people thanks to their possibilities. For example, check them out to the wonderful cities of Australia, those of Canada , New Zealand and ecological cities !
2. Select a course that suits your needs
Find out about the courses available to study in the country of your interest and seek the necessary advice to make this a rewarding experience from the first moment. Some companies are responsible for providing help to students who, like you, want to know the world by betting on safety and responsibility. Have you heard, for example, about the CatEight? Its Course Finder is the best!
3. Prepare for coexistence
To leave your country and have a pleasant experience, you must be aware that there are millions of people around you who will not always be to your liking. The secret to a healthy coexistence with those around you is to open your mind, be patient and learn to respect differences, as well as the habits of others. Look, living together can be a fantastic experience!
4. Papers ARE important!
Although it seems obvious, many travelers trust that they will be able to organize their papers while being within the country to which they wish to travel. Do not! Try to keep your papers in order from the moment you start organizing your suitcase; these steps will make a big difference between a quiet life and trouble with the law. Careful!
5. Tour the city, it is your new home!
No matter what happens, take the time to explore your new city and get to know every corner of it. The place that welcomes you will be your new home, so it is best that you know what its rhythm and personality are. If you choose the Sunshine Coast, go on organised Sunshine Coast tours so you can learn the history and attractions. This will also help you to know where you can find a new job or how to get to your study center. Walk, meet and be curious!
6. Study online
There are benefits to studying abroad, but that doesn't mean you have to attend a college or university in your new destination. In fact, thanks to online colleges, you can travel all over the world, so long as you have an internet connection, and earn your degree, even if you are a million miles away from the university itself. Look to schools like Wilkes University for more information on how you can get started with your online education while living abroad. It could be the perfect answer you've been seeking concerning studying.
Regardless of what you decide to study abroad, we assure you that the experience will be more than enriching. There will always be a place in the world ready to welcome you with open arms and provide you with the best education in the area. Lose your fear! The world is not big enough not to go out and explore it. So, travel and learn!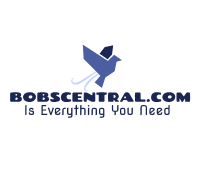 Online Learning vs. In-Person Classes: What's Better?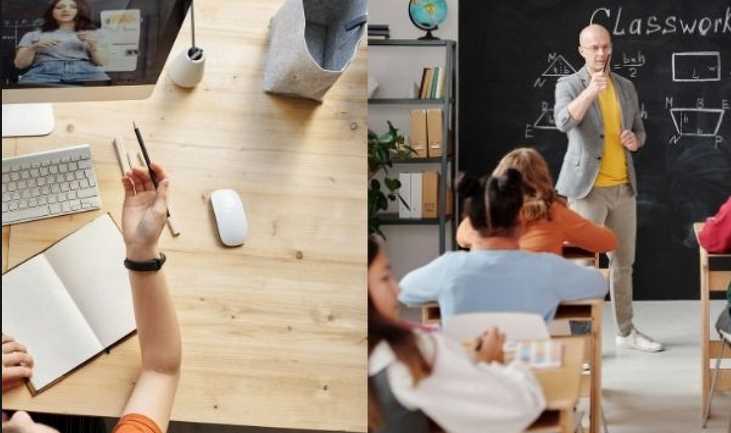 Online learning has been available for some time, but the launch of remote learning during the pandemic changed how many institutions approach it. Consequently, the online vs in-person learning debate on the better one has become more critical than ever. How do they stack up against each other?
It is undeniable that digital learning is one of the most valuable assets – and online education certainly has its advantages. However, will the world triumph as it returns to a new normal? Or is there nothing that can rival face-to-face learning in a classroom and beyond? Let's look to determine this in the following sections of this post.
What is Online Learning?
With the advent of technological innovations, online learning is gaining popularity. It involves learning over the internet. Alternatively, it is called distance learning, e-learning, or remote learning. Online learning can take place either synchronously or asynchronously.
Synchronous learning occurs when education and instructions occur simultaneously but not in the exact location. For example, synchronous learning is when a lesson is taught online via video streaming from a teacher located in one place to a group of students working from home. With asynchronous learning, instruction and learning coincide at different times and places. Students may view a lecture after the teacher has registered it and logged on later.
Advantages of Online Classes
In an age where many are opting for online degrees, what are the benefits of doing so? Here are the advantages of online learning:
Provide Greater Accessibility
Online classes are ideal for people without access to in-person classes or who are considering returning to school but need to meet other commitments. With online courses, more people have access to formal education. Ultimately, students benefit from removing the barriers to in-person instruction, allowing them to choose when they want to do their coursework online.
Provide Self-Paced Learning and Flexible Schedules
Online learning is an excellent alternative for people who dislike the structure of in-person classroom meetings. It allows students to learn and work at their own pace, and they can set their schedules. Flexible scheduling allows students to choose the learning environment and class schedule that work best for them.
Cheaper Than In-Person Classes
Because traditional schooling includes in-person experiences, it is more costly than online schooling. Online classes have become increasingly popular among prospective students because of their affordability, convenience, and lower cost. For instance, a student can easily access several affordable course materials from online tools like Studocu. It's an excellent website for accessing study documents on the go from several universities.
Disadvantages of Online Classes
Although virtual classrooms have many positive aspects, they lack one crucial thing in-person classrooms have:
Lack of Engagement
It's hard to maintain a relationship between a teacher and a student when studying online. A lack of connection during online classes causes students to lose focus. Because students must watch and memorize, they usually feel hesitant to learn when they take online courses.
What is In-Person Learning?
In-person learning involves face-to-face learning. Learning and instruction take place simultaneously at the exact location.
It refers to delivering education or training in a classroom using traditional or project-based methods. Students benefit from this education by gaining meaningful real-world experience and connecting with their teachers.
Advantages of In-Person Learning
Here are the key advantages of in-person learning:
More Personal Interaction
Face-to-face interaction enables instructors to see subtle problems and identify learning issues. Students quickly ask questions and interact with their peers during events, conferences, or seminars. There's also interpersonal contact between teachers and students. It creates a sense of community between teachers and their students that doesn't exist in online courses.
Easy Expert Access
The physical class connects you to experts with no virtual walls. You enjoy instructional interaction and in-person education rather than burying behind a screen. A physical classroom gives you instant access to experts, which is hard to find today.
Possibility of Asking Questions in Real-Time
There are real-time questions you can ask, and you can chat with other teachers after classes. It allows you to ask questions and share your thinking process. It helps you correct mistakes, reduce confusion, and increase your interest in a topic.
Disadvantages of In-Person Learning.
In-person lectures require you to travel to the location of classes, unlike online learning, which is accessible anywhere and anytime. With numerous responsibilities, that can be time-consuming and inconvenient for students. People with careers may also find it unsuitable for education. Besides, it's likely to cost more.
Takeaway
It's challenging to determine which is best with the online learning vs in-person learning debate, considering each learning sphere's advantages and disadvantages. There is no clear winner in this, but what is apparent is that the most effective method of supporting academic outcomes is to create active learning communities both within and outside the classroom.
Remote Working Mistakes to Avoid Making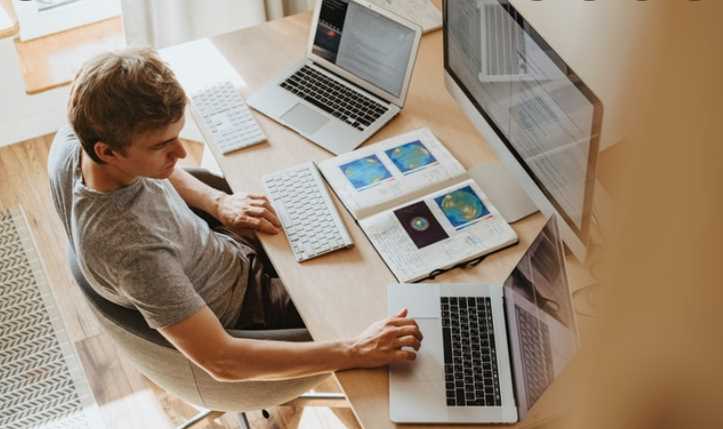 Whether you are setting up a company that does remote working in some capacity or you are entering a phase of your career in which you are doing this, there is no doubt that there are plenty of mistakes that exist along the way. Making sure that you do not fall into any common traps should certainly be one of your top priorities. So, here are a few to make sure that you avoid.
Not Having a Dedicated Working Environment
If you simply do not have a dedicated working environment, to begin with, you are much more likely to end up in a situation in which the distractions start to take over, and you are simply unable to do your job properly. Therefore, you should certainly be taking the time and effort to ensure that you have the right dedicated working environment. Ideally, you will be able to close the door to the world around you, but if this is simply impossible, you should at least have a corner of the room that you are able to personalize as and how you would like to.
Not Having the Right Equipment and Software
Next up on the list, you could be facing the potential problem of not having the right equipment and software in place. Obviously, this is going to be making your job an awful lot harder than it strictly needs to be. Therefore, you should certainly take the time to make sure that you are investing in everything that you are going to be needing on this front. At the same time, you also need to be looking at the software that is going to make your job an awful lot easier, such as the message broadcasting service at BoomerangMessaging.com. Without being able to be in constant communication with your staff members, all sorts of issues are going to arise as a direct result of this.
Poor Management of Time
There is no doubt that when you are working in a remote capacity, you can certainly feel the time out in front of you stretching long into the distance and feeling like it is simply going on and on. However, if you do not manage this time properly, you can easily end up in a situation in which it just gets away from you, which is obviously not what you want to be happening at all. Therefore, make a special effort to ensure that your time is always managed in the right way. This looks different for different people, but a good idea is to set out at the start of each day what is going to happen ahead of you.
These are just three of the common remote working mistakes that are made. By making sure that you avoid each and every one of them, there is no doubt that you are going to find yourself in a stronger situation that helps you to achieve all of your goals in a successful manner.
How To Save Energy: Tips For Reducing Your Electricity Usage – Paul Favret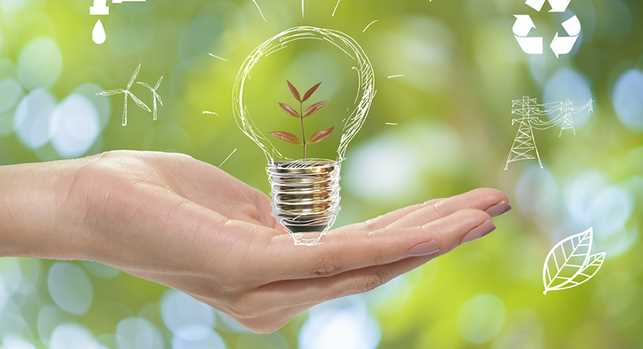 Saving energy is important for two reasons: it helps the environment and can help you save money on your electricity bill. In this blog post, we will discuss some tips for reducing your electricity usage. Implementing these tips from experts like Paul Favret can help you save money on your monthly bill, and it can also help you do your part to reduce your carbon footprint. Let's get started!
Understand why saving energy is important
The first step to saving energy is understanding why it's important. As we mentioned, saving energy helps the environment and can also save you money. Reducing your electricity usage helps to reduce greenhouse gas emissions, which are responsible for climate change. Additionally, using less electricity can help to conserve resources like water and coal.
Learn about your electricity usage
The next step is to learn about your electricity usage. Your electricity bill will list the amount of energy you've used over a certain period of time, usually one month. You can also find out how much energy your appliances use by looking at their wattage rating.
Wattage is a measure of how much power an appliance uses. The higher the wattage, the more electricity the appliance uses.
You can also find out how much energy your home uses by looking at your energy audit. An energy audit is a report that shows how much energy your home uses and what improvements you can make to reduce your usage.
Your local utility company may offer free or discounted audits.
Implement tips to save energy
Once you understand your electricity usage, you can start implementing tips to save energy. Here are a few tips to get you started:
– Use energy-efficient light bulbs: LED bulbs use less electricity than traditional incandescent bulbs.
– Turn off appliances when you're not using them: This includes lights, TVs, and computers.
– Use a power strip: A power strip can help you save energy by allowing you to easily turn off multiple appliances with the flip of a switch.
– Educate your family and friends about saving energy: Spread the word about why saving energy is important and share your tips for reducing electricity usage.
Monitor your progress and make adjustments as necessary
After you've implemented some energy-saving tips, it's important to monitor your progress. Check your electricity bill to see if your usage has decreased. If not, try implementing additional tips or make adjustments to the ones you're already using.
For example, if you're using a power strip but find that you're still leaving appliances plugged in, try using a timer to turn off the power strip after a certain period of time.
Saving energy is an important way to help the environment and save money. By following these tips, you can make a difference. Try implementing some of these tips today and see how much you can reduce your electricity usage.
Thank you for reading! We hope that you found this information helpful and that you will be able to implement some of these tips to save energy in your own home. Saving energy is important for the environment and it can also help you save money on your monthly electricity bill. If you have any questions, please don't hesitate to contact us.