Simple Mileage Log For Taxes In 2022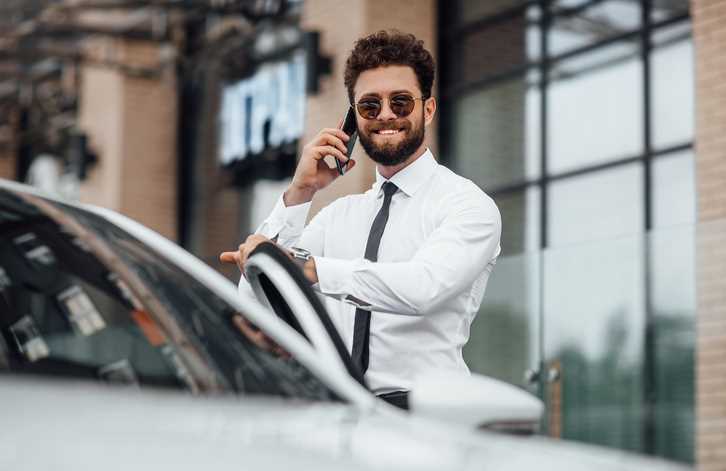 Instead of guessing how much you drove for business last year and overpaying or underpaying your taxes, use a simple mileage log app to be prepared come tax season in 2022.
Standard Mileage Rate vs. Actual Expense Method
The standard mileage rate is the IRS-approved mileage log for calculating the deductible costs of operating a vehicle for business purposes.
According to the IRS, the standard mileage rate from July until December 2022 will be 62.5 cents per mile for business travel in cars and vans.
The actual method is a more detailed approach to maintaining an IRS mileage log for taxes. It calculates the deductible costs of operating a vehicle for business purposes.
You would calculate the actual expenses incurred for gas, oil, repairs, tires, insurance, registration, etc., and then get reimbursement on that amount from your taxes.
"So, which is better? The standard mileage rate or the actual method?"
It depends.
If you have a newer vehicle, you might be better off using the standard mileage rate. This is because your costs will be lower and the deduction will be higher.
If you have an older vehicle, you might be better off using the actual method. This is because your costs will be higher and the deduction will be lower.
Tracking Mileage for Taxes: The Technical Side
There are a few different ways to track mileage for taxes. The most accurate way is to keep a log of your business travel, including dates, destinations, and the purpose of each trip for mileage reimbursement.
You can use a mileage logbook app, which can be a more convenient way to track your mileage. You can also use pen and paper or Excel to track your mileage, which can be helpful if you're already using Excel for other business purposes.
Using a mileage log app is definitely more accurate and easier to use.
Most Important Mileage Tracker App Features
Here are some of the most important features to consider when choosing an IRS-approved mileage log:
Ease of use. How to track mileage for work? You want an app that's easy to use so you can track your mileage without any hassle.
Accurate tracking. Make sure the app you choose is accurate so you can get an accurate picture of your mileage.
Reporting. A good mileage tracker app will let you generate reports so you can see your mileage over time.
Integration. Choose an app that integrates with other apps you use, such as your calendar or GPS.
Price. Mileage tracker apps vary in price, so choose one that fits your budget.

Did You Forget to Track Your Mileage?
It's easy to forget to track your mileage, especially if you're driving a lot for work.
But did you know that you can backtrack your mileage with MileageWise? That's right – even if you forget to track your mileage for a few days, you can still get an accurate picture of how much you've driven.
MileageWise is a simple, easy-to-use mileage tracking app that lets you maintain a mileage log for IRS and for any other purpose – work or personal. You can even customize it to track your specific routes, so you'll always know how far you've driven.
VIP Mileage Log Preparation Service
You probably know by now how important it is to keep track of your mileage. But who has the time to keep track of all that data? That's where our VIP mileage log preparation service comes in.
MileageWise will take your travel data and prepare a detailed mileage log that you can use to get at least a $12,000 mileage tax deduction on average for 1 tax year per car, or simply to keep track of your adventures.
Our service is fast, efficient, and accurate, and we guarantee that you'll be satisfied with the results.
So, if you're looking for a hassle-free way to keep track of your mileage, try the MileageWise mileage log for taxes.
Best Car Dealerships in Florida in 2022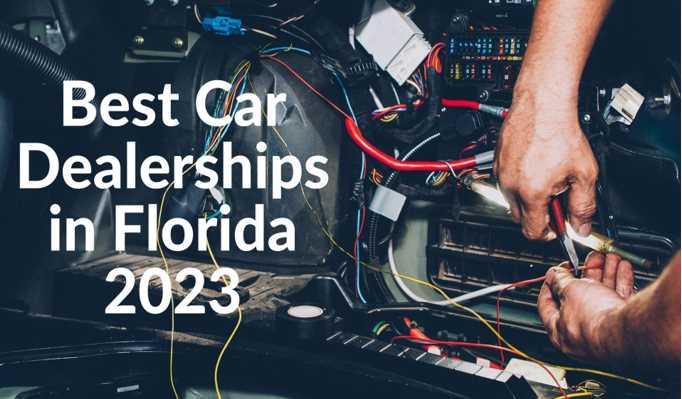 Car dealerships are a great place to get a bargain on a brand-new or gently-used vehicle. Local auto dealerships may have a wide variety of pricing and models of new cars. Auto enthusiasts and consumers favor dealerships over other buying options.
You shouldn't just go to any auto dealer; you need to do your homework first. Remember that you need to work with the right car dealer to get the right vehicle.
Reasons for Choosing a Car Dealership Instead of a Private Seller
1.    A Matter of Walking
Over half of all automobile purchasers walk in for a good reason. Comparing vehicles in person will be more beneficial than online if you are searching for a car. You may test drive a used van with your family if you want to be sure it suits everyone.
2.    Decisions Regarding Money
Private party car purchases may look cheap but aren't always. You must pay the total price without a loan when buying a car privately.
If you purchase a vehicle out of the blue, you may not immediately have the money on hand. A dealership will work with trustworthy lenders to get you the best car loan terms. The monthly payments for a vehicle may usually be negotiated with the dealership as well.
3.    Quality
Dealerships check, test, and maintain vehicles before selling them. Buying automobiles with warranties simplifies maintenance and increases vehicle life. One may expect the vehicle to survive for many years if they get it from a reputable vendor.
Which State Is the Best to Purchase a Car in Terms of Initial Cost?
Florida is a good option when looking for a good place to purchase a used automobile. Florida's lower vehicle sales tax results in a 10% national savings. The percentage of seniors in Florida's population is around 20.5%.
Due to Florida's aging population, many drivers can't see well enough to drive safely. As a result, affordable used cars are abundant on the Florida market. Affluent Floridians swap in their autos for new ones.
Also, the market for premium cars may now be entered at much-reduced pricing. Due to the absence of snow and salt, most vehicles in Florida are in good shape.
What About the Honda Dealership in Tampa, Florida?
Early immigration from Spain, Cuba, and Italy gave Tampa its unique character. Tampa, Florida, is a little over an hour away. But its more renowned neighbor, Orlando, often steals the spotlight. However, this city deserves special recognition for its cultural institutions and Cuban food.
The top activities to do in Tampa, Florida, make the most of the city's pleasant climate all year long. And its abundance of beautiful parks and other outdoor areas are worth spending more than a single day exploring.
People in this city love the outdoors, and it's not uncommon to see them jogging along the boardwalk or hiking one of the numerous nearby trails.
Because of the city's beauty and possibilities, locals travel a lot. That's why they prefer renting or buying Honda cars from the excellent nearest Honda dealership. The search for a Honda dealership in Tampa, Florida, has surged so much that dealers are providing amazing deals. Before purchasing a new or used Honda from a dealership, consider the pros.
While buying a Honda through a private individual is possible, a trusted Honda dealership is suggested. Searching for the local Honda dealership will be easier for you with a bit of research.
Why Is a Dealership Preferable in Tampa, Florida?
1.    Specialists Able to Work on Hondas
Honda-certified technicians have inspected Hondas sold via authorized dealerships. Certified Honda service professionals may fix any issues when you consider the Honda dealership in Tampa, Florida.
2.    Higher Variety
Unlike private vendors, authorized dealerships offer a wide selection of new and old Honda vehicles. People can even get deals like a car dealership with no credit.
Dealers provide hybrids, SUVs, sedans, and trucks. Honda USA guarantees the immaculate condition of their used automobiles.
3.    Rates of Financing That Are Easy to Adjust
Buying a new or used Honda from an authorized dealer ensures the vehicle's quality and longevity. The financing rates and monthly payments on these automobiles are really reasonable. You must type 'Honda dealer near me' on your phone, and the internet will do the rest for you.
Remember that a Honda dealership Tampa is always preferable to a private seller.
What Is Going to Be the Best Car Dealerships in Florida?
Our list of the most outstanding auto lots in Florida includes some of the best in the nation.
Let's start by researching where to buy a high-end automobile in Florida.
1.    Jumbo Luxury Cars, Hollywood
They have two Florida locations to provide the best service. Lamborghini, Bentley, Maserati, and Lexus automobiles are routinely supplied. A seven-day dealer buyback period demonstrates how certain they are that you will enjoy your new vehicle.
2.    Pompano Beach, Florida, Exotic Sports Cars
Exotic Sports Cars offers Florida's most luxurious and thrilling rides. Their vast selection of imports lets you enjoy the latest comforts and amenities while zipping you to your next destination. Models from Ferrari, Lamborghini, and Aston Martin are just a few of the brands available.
3.    Driving Emotions, Lake Park
Luxury car fans know driving is more than just getting from A to B. Driving Emotions offers Lamborghini, Ferrari, and Porsche. Driving a premium vehicle for the first time might completely alter one's perspective on the activity.
4.    Brickell Luxury Motors, Miami
Brickell proves that high-end autos are available at reasonable pricing. They carry Mercedes-Benz, Land Rover, Maserati, and more.
More value can be obtained by trading in your high-end automobile.
5.    Naples Luxury Imports, Florida
Naples Luxury Imports provides new and used items. Their inventory includes high-end brands including Rolls-Royce, Aston Martin, and Jaguar, among others. They can conduct all the necessary maintenance and repairs to keep your car running like new.
6.    Prestige Imports, North Miami Beach
Prestige Imports is one of the nation's top Lamborghini dealers. They offer new Ferrari, Bentley, and Rolls-Royce vehicles and pre-owned Lotus and Pagani cars. As a result, you will never have to take your vehicle elsewhere for servicing again.
7.    Michael's Autos, Orlando
Michael's Autos isn't a specialty dealership, but it sells high-end cars wholesale. Luxury manufacturers like Infiniti, BMW, and Mercedes-Benz are often sold here.
What about used cars?
8.    Autopark Auto Sales
Auto Park Auto Sales brokers in Orlando help customers acquire reliable pre-owned vehicles. Trucks, sedans, and sport utility vehicles are exhibited at its online showroom. The virtual showroom covers model, year, interior material, engine specs, photographs, and pricing.
The website also helps customers get finance for the purchase of vehicles. Listed vehicles at Auto Park Auto Sales can be acquired via a trade-in.
9.    Auto Exchange of Central Florida
Auto Exchange of Central Florida offers high-quality used cars in Kissimmee, Florida. Kind, competent, and eager employees help customers choose the ideal vehicle. Customers praise openness and expertise
10.                   Car Point of Orlando
The Orlando, Florida, used automobile business Car Point is run by a family. The organization prioritizes providing outstanding customer service to develop enduring relationships.
This dedicated group of experts has more than ten years of expertise in the car industry. Satisfied customers have lauded their openness, thoroughness, and competence.
11.                   Deal Time Cars & Credit
The Orlando area is home to a used automobile dealership called Deal Time Cars & Credit. More than 15 years old, the dealership services Central Florida. Various vehicles are available, including vans, SUVs, trucks, crossovers, automobiles, and convertibles.
The dealership's trained mechanics go over each vehicle before adding it to the lot. The company offers in-house vehicle finance, so consumers don't require external lenders. Other dealerships service Tavares, Lakeland, and Ocala.
Conclusion
To that end, we've compiled this guide in the hopes that it may assist you in zeroing in on the perfect vehicle. Most of the list's dealerships have a wide selection and delighted customers. Check the dealership's website for inventory, financing rates, and more.
What is a Biennial Update?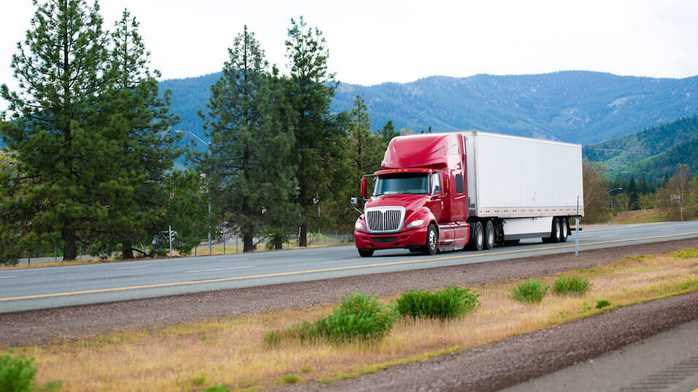 A BIENNIAL UPDATE is an important part of maintaining your motor carrier's compliance with federal safety regulations. The FMCSA may send periodic reminders to motor carriers so they can submit their biennial update. Be sure to mark your calendar for when the update is due. You can file your biennial update online, by fax, or via postal mail. Be sure to submit your biennial update in a timely manner to avoid any delays.
In order to receive a biennial update, you must file certain information with the Federal Motor Carrier Safety Administration (FMCSA). The biennial update includes a company's name, location, operating information, and the number of drivers and vehicles it owns. FMCSA requires for STARTING A TRUCKING COMPANY to file this information online, and it is free of charge. You can find more information about filing your biennial update here. Once you file your biennial update, you will have a record of any changes made to your information.
Failure to submit the biennial update on time may result in civil penalties of up to $10,000, as well as deactivation of the USDOT number. By following the guidelines on the FMCSA GOV website, you can submit your biennial update in a timely manner. If you are unable to submit it online, you can fax or mail your updated information to the FMCSA. It's important that you keep this information current to ensure that your data is accurate and up-to-date.
Your MCS-150 form should be updated on time. FMCSA requires biennial updates on the form when you renew your truck registration. Your state may also require you to update your form every two years. However, if your business information hasn't changed, this update will still be necessary. Get in touch with Compliance Service Bureau to learn about HEAVY USE TAX. You should contact your FMCSA if you fail to submit the form on time. Remember to get your MCS-150 update on time to avoid a costly and stressful situation.
Biennial Update Reports are reports submitted by non-Annex I Parties to the UNFCCC. They contain information on national greenhouse gas inventories, mitigation actions, and support received. The Biennial Update Report also provides updates on actions undertaken to implement the UNFCCC, including reducing emissions, increasing the use of natural gas reserves, and improving sinks. This information is crucial to achieving the reduction goals set out by the Paris Agreement.
An Explanation of the Five Major Categories of Car Breakdown Coverage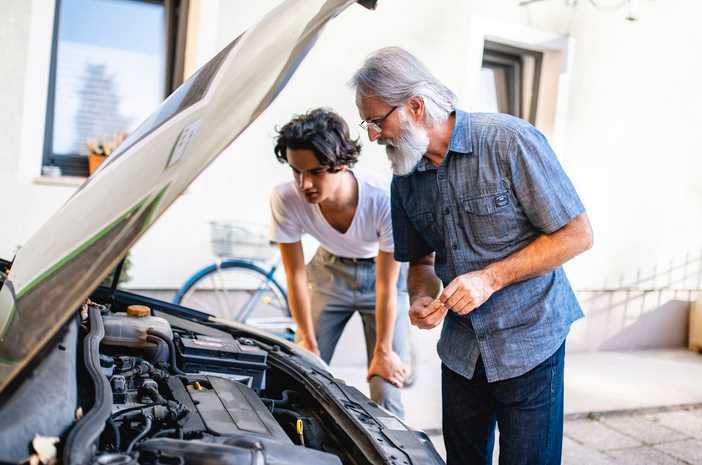 When it comes to breakdown assistance, you have many options. You can discover insurance that fits your requirements, whether you want simple emergency support or extensive coverage that follows you everywhere you go.
Sometimes breakdown coverage might seem like a puzzle, but you don't have to be a detective to figure it out. If you take the time to learn about the various forms of breakdown cover and how they apply to your situation, you'll be in a much better position to choose the right insurance. Knowing more about your options can help you save money and get the right amount of coverage. It is important to choose the best car breakdown cover to get roadside assistance incase of your car breaking down.
What follows is a detailed explanation of the five most common kinds of breakdown coverage:
Coverage for Unexpected Roadside Emergencies
Coverage of the National Reconstruction Effort
Coverage for Initiating Repairs at Your Home
Accident Insurance for Future Trips
Emergency Assistance for Europe
Coverage for Unexpected Roadside Emergencies:
"Roadside Assistance" is the most fundamental among the several types of breakdown coverage.
Suppose your car breaks down while driving; you can count on getting aid from your Roadside Assistance policy. A mechanic or engineer will typically arrive to help you out and try to fix your automobile right there. If the damage is more to be rectified on the spot, your breakdown service will tow your vehicle to a shop within a certain distance from the event. This breakdown coverage does not often cover replacement components used by the engineer or garage labour fees.
Additionally, regular Roadside Assistance may not cover you if you have a breakdown at home or within a reasonable distance (often within about a quarter of a mile). For an extra cost, you may be able to obtain support.
National Recovery Breakdown Cover:
When you need a tow or roadside assistance while travelling the highways and byways of the United Kingdom, call National Recovery. You may expect an engineer to come to your rescue in the event of a breakdown in any part of the UK, just as they would if you had Roadside Assistance.
If your car breaks down and cannot mend on the spot, National Recovery breakdown protection will transport you and your vehicle anywhere in the UK so that it can be fixed. You may be transported to the garage and location of your choice, whether it be your house or another area.
Coverage for Initiating Repairs at Your Home:
In the winter, when it's cold, wet, and slippery outside, it's just as probable that your vehicle won't start in the driveway as it will break down on the highway. As time passes and mileage increases, this issue will worsen in your vehicle. A car sitting in the driveway overnight is more likely to have battery troubles or other problems.
If your car breaks down within a certain radius of your house, your insurance company will send an expert to try to restart it if you have Home Start (sometimes called at-home) coverage. Towing to a nearby repair shop is often included in Home-Start plans if you cannot get your vehicle started again.
Many regular plans, like Roadside Assistance or National Recovery, don't cover breakdowns within a set distance from your house, but you may add Home Start as an extra.
Accident Insurance for Future Trips:
Having Onward Travel protection can help you get back on the road if your vehicle breaks down a long way from your final destination. While no two plans are the same, there are commonalities across the many insurance companies.
Most garages will provide a rental car or pay for your fare on public transit if your vehicle requires repairs and you need to go on with your trip. Some plans will even pay for your hotel room for the night, up to a certain maximum.
Emergency Assistance for Europe:
No other insurance plan like this one was designed explicitly for trips throughout Europe. Your vehicle will need breakdown protection in case of a breakdown or emergency while you are on the continent, whether you are there for business or pleasure.
Coverage in Europe may usually be tailored to the individual's needs. For those who only take one or two trips per year, a single trip coverage might be enough. But, if you go to Europe often, you may want to look into purchasing yearly coverage.
Suppose you have trouble communicating because of language limitations. In that case, certain breakdown services will connect you with an English-speaking helpdesk. And, if necessary, assist you in returning your car to the United Kingdom. Most European insurance will cover the cost of hotel lodging or a rental car if your vehicle breaks down in another country or on the route.
Different breakdown insurance packages provide various levels of coverage. So it's crucial to determine what level of protection you'll need and which features may be left out. Carefully consider your demands and the financial consequences of each insurance, both now and in the future.