Senior Living: 5 Ways to Support the Seniors in Your Life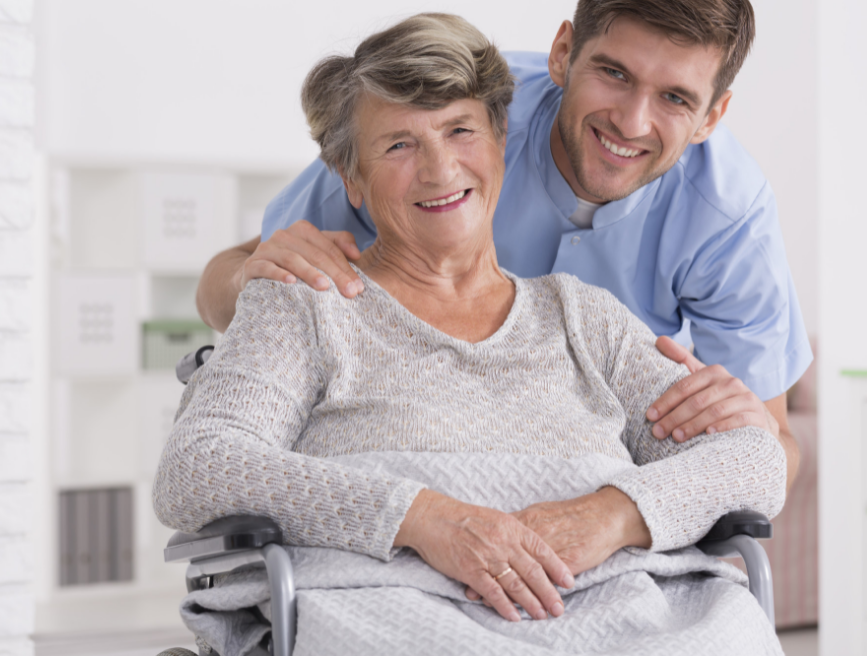 Did you know the number of old persons in the world is expected to be 1.5 billion by 2050? Old persons are defined as aged 65 or older, and with a growing elderly population, they must receive the care they need.
For seniors in the United States, senior living can be expensive. Retirement and social security only go so far and, paying for senior housing on top of food and, medical expenses add up quickly.
If you have one or more seniors in your life and you have the time to support them, consider the following ways in which you can be helpful as they navigate a more challenging life.
Connecting them to Resources 
Seniors often need more support than they would like to admit. It is hard for people who have lived an independent life not to perform simple tasks or activities that they used to do.
Helping seniors understand that needing help in their older age is completely normal and okay, is the first step to connecting them to resources.
Read more: aged care in Melbourne
Resources can be anything from food assistance to a workout class and many things in-between that you or they wouldn't expect. For example, many community organizations or churches offer gardening groups, art classes, and dance classes, all for free.
Many public health agencies have departments called 'office for the aging' which connects seniors to support services in their community. These services are often free and are a great way to get the seniors in your life the help they need and engage in a sense of community.
Helping Seniors with Technology 
Technology is a great way for seniors to connect with their families. It is also a way for seniors to exercise their brain power and learn new things. Technology makes life easier, although seniors didn't grow up with technology so they may need a little more assistance.
Helping a senior in your life with setting up a new phone, for example, will require patience but ultimately be rewarding so they can communicate and learn new skills.
Phones for seniors are a great way of communicating but, other devices that are useful to help seniors understand are e-readers, smart televisions, and tablets or laptops.
All of these devices have accessibility options such as larger letters or talk to text which can be greatly useful. You may even learn something yourself!
Assisting with Finances 
The average monthly amount retired people in the United States receive from social security is $1,555. This may seem like a good amount, although it is an average that is dependant upon how much you worked before you were 65.
Social security benefits are vital to helping seniors pay for food and expenses. Although bills and costs can add up once you are no longer working, that is why helping a senior in your life budget can be very helpful to them.
Using computer programs such as excel, you can make and print a sheet for them to visualize their monthly income and expenses. Even something as small as helping them log into their bank's website and looking at their accounts can be helpful.
Assisting with finances requires a lot of trust from the senior in your life. This is also something a hired case manager can help with as case managers are legally bound by confidentiality.
Activities 
The benefits of exercising are a long list that many of us take for granted. Although for older adults, exercise is proven to help them live a longer and healthier life.
Exercises that are popular among older adults include walking, tai chi classes, water aerobics, and strength training. Many senior living centers offer these classes but, they can also be offered in the community.
If you are looking for fun things to do with the seniors in your life that are aside from exercising there are many fun activities to choose from.
Consider going to a local art or history museum, taking them shopping, or going to a casino. Choosing the activity will depend on what the senior in your life enjoys doing. Although, any of these options would be sure to bring enjoyment to their day. You will also feel good about spending time with them.
Senior Living 
There are two main types of senior housing, independent living and assisted care living. Each of these types is a major transition for seniors.
The transition into independent living for seniors will mainly involve giving up their home but gaining a close-knit community.
Independent living is a lifestyle change that offers a lot more services than are provided to seniors when they are solely on their own. For example, independent living will offer a communal cafeteria or a shuttle to the local grocery store.
Assisted living will be a bit more of a transition as it will include a higher level of support. Assisted living will often entail help with taking medications, cleaning, and bathing.
Cost can also be a big factor. Assisted living tends to be more expensive but may also be covered by Medicaid. Independent living is typically cheaper but is an out-of-pocket expense.
The difference between the two is important to consider when helping a senior in your life.
Supporting Seniors in your Life 
Transitioning to older age and everything that comes along with it can be a mentally difficult process. By supporting seniors in all different areas, the transition can be much smoother and less scary for them.
By taking your senior family members or friends out for a fun activity or looking into services for them you can help improve their quality of life for years to come.
For more great content, be sure to check out the rest of our site!
Is it cheaper to keep the AC on all day?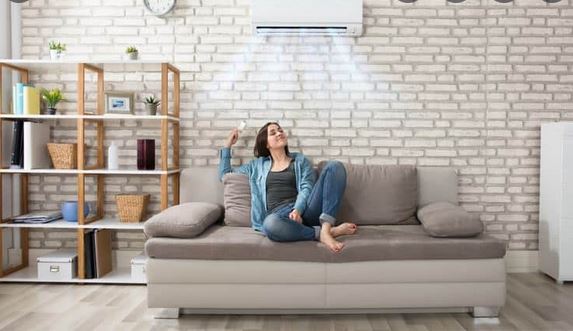 As the weather warms up people are once again looking at their current air conditioning units and what will be the most cost-effective way to use them. The simple truth is there will be times when you can't survive without it. But, that doesn't mean it should cost you a fortune to run.
Start With A Service
Whether you run your air conditioner all day non-stop or just turn it on and off when you need it, it will be more efficient and use less energy if you have it serviced. Now is the time to contact the experts in commercial air conditioning and have your unit serviced; If it's old, you may even want to consider replacing it. The cost of replacement can be offset by the energy savings within a few years.
Whatever you decide, a service is essential to ensure it is working to peak efficiency.
Top Tip: When running air conditioners keep the windows and doors closed. If you don't it won't cool the house properly.
Leaving It On All Day
Some people feel that it is better to leave the AC on throughout the day, ensuring the house is always at the correct temperature.
However, the simple answer to the question 'is it cheaper to keep the AC on all day?' is no.
Leaving it on all day means the air conditioner will stay on until the right temperature is reached. It will then turn on and off by itself to maintain that temperature.
What counts is how much it is on and how much power it uses during that time. For most people, it will run for more hours when turning itself on and off than it will if you turn it on when you need it.
Of course, this is relevant if you are out all day at work. If you are part-time or work from home then you'll be better off leaving the air conditioner on as it will be under less stress and last longer.
The Smart Solution
Naturally, leaving it off when you're out means coming back to a hot house or apartment. Thankfully, this no longer needs to be the case. You can install a smart system in your home and connect your air conditioner to it.
This will allow you to connect to your home while you're at work or out elsewhere and turn the system on remotely. All you have to do is work out how long it takes to cool the house and turn it on that much time before you get home.
This approach means your air conditioner will be on less and save you money.
Additional Tip
It's worth noting that you can save additional energy by turning your air conditioner thermostat up a degree or two. You probably won't notice the difference when you get home but you will see a difference in your energy bill. It's a simple but effective solution to help lower your energy bills.
How Are Doonas, Duvets and Quilts Different?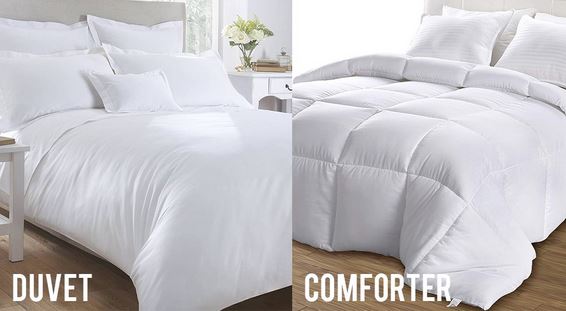 It can sometimes be challenging to buy bedding. Choosing the right one can be difficult when so many names, sizes, and options exist.
A basic understanding of bedding terminology will significantly assist you in buying and enables you to purchase the most suitable item for your requirements.
Generally, all of these terms refer to the same thing. Duvets, doonas, and quilts are inserts that fit inside a cover.
A quilt is probably the most common name for insert, although, in many countries, quilts are called coverlets/bedspreads and insert refers to a comforter.
In Australia, the term doona is commonly used for a quilted insert that places inside a cover and forms your bed's top layer. The filling is usually feathers or artificial materials.
Duvet is another word for an insert, like a quilt or doona. Most people use the term duvet in the United States and Europe for comforters.
If you are shopping for an insert for your doona cover, it is all the same thing in Australia. But, there are a few other points to remember when choosing the suitable quilt or doona for you.
Do doonas come in various types?
Various types of doonas/quilts are available, but there are three key factors to consider before buying one for your bed.
What kind of fill is best for doonas?
You can choose from various fillings for the doona/quilt, and you will experience a different feel with each one.
Cotton is perhaps the coolest among the many fills available due to its lightweight nature. It lets air pass through without being trapped, making you feel calmer. For summer, cotton is a good choice.
Feathers and down quilts are popular among Australians and available in both winter and summer styles. The higher feather proportions will result in a cooler quilt.
Microfibre tends to be warmer than other fabrics. The quilt with microfibre filling is breathable but less than cotton. It retains more heat, thereby helping you stay warm.
Polyester is an excellent filling in most quilts appropriate for all seasons.
Wool quilts are usually the warmest. Bulky and massive, these quilts are ideal when it's cold outside, and you have to layer up!
What is the best weight for my doona?
It's not difficult to pick the correct weight if you understand what you need. Quilts usually have a GSM number, which you can use to calculate their weight. As a measurement, GSM stands for grams per square meter, which indicates how much a quilt weighs.
In most cases, the weight of a doona only matters when the seasons change. Therefore, the GSM we recommend for those seasons is listed below.
Quilt for Summer
150 – 350 GSM
Light quilts
Quilt for winter
450+ GSM
Heavyweight quilts
Quilt for all seasons
200 – 400 GSM
Doonas fit my bed size
Finally, size is an essential factor to consider when purchasing a quilt. Make sure you have a doona that fits your mattress. Having a too-small quilt is inconvenient since you will always struggle with your partner to stay warm. In addition, an overly large one could be cumbersome and create a hazard as it will rest on the floor and your bed.
4 Essential Features To Look For In a Tactical Belt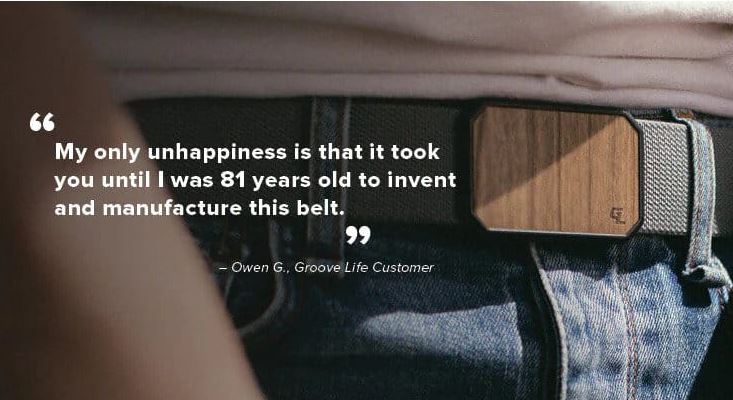 When you're working in law enforcement, security, or any other job that involves heavy physical activity, you need a lot of accessories to keep you going.
One of the most important accessories is your tactical belt. You'll be wearing it a lot, and it needs to be comfortable and safe.
A good tactical belt has many functions: It can securely hold hidden weapons and other tools while providing easy access at all times. But finding the right one can be challenging since there are so many options available out there.
Here are some essential features to look for when shopping for a tactical Groove belt:
1. Good Quality Material
The first thing you should look for in a tactical belt is its material, especially since it determines its durability and longevity. Additionally, a strong material is essential because you'll be carrying a lot of heavy gear on your belt. If a belt is made from a weak material, it just won't be able to hold all of your gear.
That said, some of the best materials are leather and nylon. Nylon is a great choice because it is lightweight and will allow you to adjust the belt as you grow. Leather, on the other hand, will last you a long time and can stand up to a lot of wear and tear.
While leather is a great material, you have to make sure it's made with quality stitching, so it doesn't fall apart and that it's genuine leather, not synthetic leather. Synthetic leather isn't nearly as durable as genuine leather, plus you'll need to treat it regularly with a special product to avoid it from cracking and drying out.
2. Adjustable Length And Width
Since you'll likely be wearing your tactical belt while doing lots of physical activities, you need one that's adjustable.
Look for a belt that can be easily tightened and loosened as needed, with no need to have a special tool for that. You should also get one that has an adjustable width so that it can easily be adjusted to fit your growing waist size as you gain or lose weight.
Not every tactical belt will be adjustable, so it's important to look for a belt that can fit your waist. Otherwise, the belt will just fall off every time you bend over.
3. Easy To Use and Comfortable To Wear
The best tactical belts will be easy to use and wear. They shouldn't be stiff and bulky but rather flexible and comfortable. Tactical belts come in many different styles, so you'll definitely find one that is comfortable for you.
The best tactical belts will also have a sturdy buckle and a thick strap. A thick strap is ideal since it will distribute the weight better and won't dig into your skin. Some tactical belts come with a hook and loop system to hold them together. If you get a belt with this system, you'll be able to cinch your belt down for a secure fit.
4. Hidden Compartments
If you need to carry lots of gear with you, a groove belt with hidden compartments is a great choice. A belt with compartments can hold your everyday items like your phone, keys, and tactical tools.
There are many tactical belts that come with hidden compartments, from the common zipper compartments to the more innovative magnetic compartments.
Zipper compartments are great for small items, like your keys or wallet, while magnetic compartments can hold larger items, like a handgun. There are also some belts that have sleeves sewn inside them, which are perfect for storing your handgun.
Just make sure that your belt has adequate stitching to hold the weight of your gear, so that it doesn't come apart.
Summing It Up
A good tactical groove belt is essential for any law enforcement agent and security personnel. While these belts aren't designed just for this line of work, they are excellent choices for anyone who needs something durable and reliable.
When looking for a new belt, remember to choose one with a sturdy construction, a good length and width adjustment system, and a soft, comfortable lining. It should also have easy-to-use buckles and hidden compartments for storing your everyday items, like your keys or phone, as well as your tactical tools.
Consider these factors and you'll surely find the right belt for your needs.