Increase youtube views: here are the best ways to get more views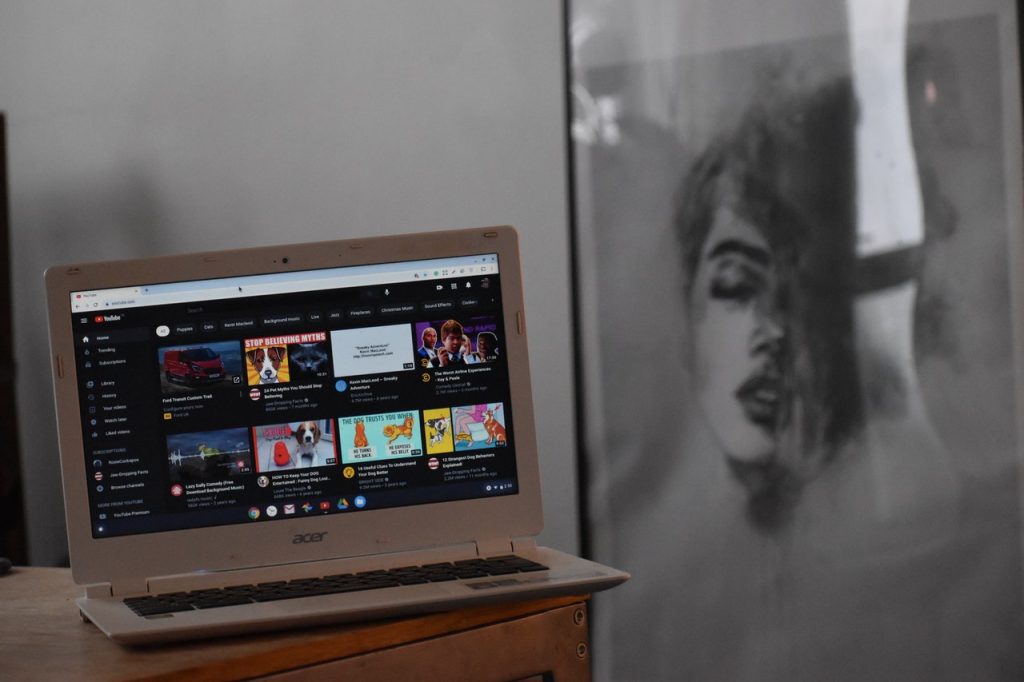 Getting YouTube views isn't easy at first. It seems almost impossible, then, when there is no precise planning of the contents, or when the videos are bad from a technical and content point of view. How to increase YouTube views continuously? Here are some helpful tips.
INCREASE YOUTUBE VIEWS FOR FREE
Increasing free YouTube views in an organic way, that is, through search engines and valuable content, is no coincidence. It becomes a job, with all the time and passion required. What are the quick strategies to be able to increase YouTube views in the long run?
REMIND USERS TO SUBSCRIBE TO THE CHANNEL
This technique is widely used to increase YouTube views. When users start watching a video, you can reach out to them directly, asking them to subscribe to your channel. This technique is great because it serves as a reminder to distracted users and allows users to understand who you are.
YouTube, in fact, allows you to search by keywords for the video that contains the requested information, indicating the name of the channel under the title of every single video in the list of results. Thus, you can transform a user who has passed by accident into a user who will receive notifications when you post a new video. It'll also help to have a great intro for your videos. Check out this youtube intro maker to help you out.

CREATE PLAYLISTS OF RELATED VIDEOS
YouTube allows you to create playlists or lists of videos that explore a specific topic. With playlists, the most famous YouTubers create real formats and series, columns, which they then update weekly, monthly, or whenever they like.
The playlist has a function: when the first video ends, it starts with the next one in the playlist. Thus, the user stays on your channel and increases the views of your videos. Instead, a video not in the playlist will lead the user to videos from other channels that deal more or less with the same topic or that the algorithm highlights to the user based on what that person has already liked or seen.
To create a playlist, there is a dedicated section in the YouTube channel settings. You can thus link videos that you have already published on the platform. Instead, if you want to publish a new video in the playlist, in the video details YouTube will ask you to select the playlist where you want to insert it.
CREATE CONTENT FOLLOWING SEARCH TRENDS
With systems like Google Trends, YouTube Trends, or Social Blade, you can find out what users are currently looking for on YouTube and what they are talking about. This will allow you to create videos to increase YouTube views by leveraging the search trend.
In fact, the trends show the videos that are most popular at that time. YouTube users care a lot about content that reflects the topic being talked about in general, so trends on Twitter and Instagram can also be useful tips for your videos.
Content can be fun, irreverent, and ingenious. It doesn't have to be in-depth or "heavy" content, but it all depends on your communication strategy. The YouTube channel of an 18-year-old is not that of a pastry shop and even the editorial plan for YouTube videos must be organized according to different needs.
PROMOTE VIDEOS ON THE FINAL SCREEN
Among the tools on the platform to edit videos, YouTube allows you to insert a window with a previous video in the last video screen. The user clicks on the window and finds himself watching another video from your channel.
The two videos may not be linked together, but simply be other videos on your channel. The window will show a preview of the previous video and will attract the curiosity of the user even after you have published it on your channel.
ADD WATERMARK TO VIDEOS
The YouTubers who are verified have the option to add a watermark on all videos (or to remove it, so that it is not found in any of the videos). The watermark looks like the logo of the channel where the video is located. At any time, by clicking on it, the user can subscribe to the channel to increase YouTube views of your videos.
MAKE THE VIDEO "EMBEDDABLE"
YouTube allows you to define the privacy of a video. The video can be public or private or made available only to those who have the link to it. 
If the video is public and you enabled Embed when you uploaded the video before publishing (or changed the option after), then users can post your video on websites and social channels available to them. Thus, anyone who visits their site or page automatically becomes a user who is increasing the views on your channel.
OPTIMIZE VIDEO TITLES AND KEYWORDS
If you've taken a look at the trends for creating your video, it would be a shame not to optimize the title and keywords associated with the video. In fact, you can risk losing users who would have been interested in seeing it.
The most important YouTubers have long since learned to create a personalized thumbnail of each video, to immediately tell the user what it is and push them to see the video.
An optimized title and the right keywords allow you to increase the visibility of your video even outside of YouTube. In fact, if those keywords are searched on a search engine (for example Google), the user can also see them among the search engine results.
YouTube allows several tags for keywords and a maximum of 70 characters for the title.
CREATE COLLABORATIONS
Creating partnerships with other people who have YouTube channels is one way to increase views and subscriptions. In fact, that person's users, who are used to following them, will go to your channel to see them and think about subscribing to your channel (and vice versa).
Choose collaborators who have the same number of subscribers as you and who talk about topics that are in your niche. This will give you value from new incoming users. Ask to collaborate by already presenting the type of video you want to make, how you want to do it and what you offer.
CREATE A COMMUNITY
Creating a community is the first step in increasing YouTube views. In addition to attracting users, you will need to develop fans who share your every video regardless and who can become your ambassadors with friends and contacts.
The community can be created directly on YouTube, or through a site or a page or profile on social networks. Creating a community takes time, but once started, you will have direct contact with your users and you can ask them what they would like to see on your channel to increase the views of your videos.
PROMOTE VIDEOS ON SOCIAL MEDIA AND NEWSLETTERS
Using social networks like Instagram, Twitter, or TikTok to increase your views and create a community is a great idea. In fact, these channels have time limitations for videos and this allows you to create commercials on the videos you post on YouTube.
YouTube notifications leave the time they find, while a message addressed to your audience on social media certainly has a greater echo. You can also decide to activate a free newsletter service that you will need to notify your users with an email that there is a new video to watch.
APPS TO INCREASE YOUTUBE VIEWS: IS IT WORTH USING THEM?
Miracle apps can be found on the Google Play Store or iTunes that promise to increase YouTube views for starters. Increasing views in itself are convenient, and you can buy YouTube comments and buy YouTube likes but there is a but. These apps usually work with the exchange.
Then, see for a minute a video that you don't care about at all (thus, you won't comment and subscribe to the channel) and you'll get a one-minute view with no other interactions from often fake profiles. The result will be an increase in bounce rate, which YouTube's algorithms will translate as uninteresting video, dropping you in YouTube and Google search results. So, you don't want to use them.
IS BUYING YOUTUBE VIEWS WORTHWHILE?
For the same reason as apps, buying views on YouTube is also not worthwhile. In addition to fake profiles, you risk finding people who have the only interest in earning and will not have any to continue seeing your channel after seeing the first video.
HOW TO INCREASE PAID YOUTUBE VIEWS
If you want to increase paid YouTube views, you should sponsor your channel. You can do this by taking advantage of the advertising services (ads) of social networks, such as Facebook or Twitter.
YouTube also allows you to create sponsorships for your channel using Google Adwords and choosing YouTube as the location where the advertisements will be published. These paid promotion methods will allow you to get users who stay in time because sponsorships are based on users' searches and on what they have already seen/liked.
How to select an ideal recruitment management software
Recruiting is commonly acknowledged as the most laborious and bureaucratically burdensome task for HR departments. As a result, recruitment management software and applicant tracking systems have gained widespread popularity around the world and have emerged as the go-to campus recruitment solution. Consequently, in the current era of hybrid recruiting, recruiters have transformed from being solely people experts to also encompassing software and technology expertise in their skillset.
In modern times, the effectiveness of a company's recruitment process relies heavily on utilizing the appropriate hiring software, possessing the technological expertise to strategically employ said software, and successfully achieving hiring objectives. To operate an organization successfully, it's crucial to initiate the recruitment process correctly.
Recruitment serves as a crucial process for attaining organizational triumph. When selecting recruitment management software, it's advisable to consider this guide as a roadmap for the recruitment process. This will establish a sturdy and state-of-the-art talent acquisition system.
What is recruitment management software?
With a multitude of recruitment management software tools and top recruiting resources available, it can be challenging to pinpoint the necessary resources to simplify your hiring process. Starting from the beginning, it's crucial to define what recruitment management software entails. Simply put, recruitment management software (RMS) is a collection of tools created to streamline the recruitment process within an organization.
Additionally, recruitment not only demands a significant amount of time and administrative work but also proves to be a highly competitive process. The competition to secure talent with in-demand skills has fueled interest in sophisticated and intelligent recruiting systems. This leaves minimal room for gut feelings in the hiring process.
Recruitment Management Software (RMS) is a fundamental set of tools utilized for managing the recruitment process and is arguably the most critical core system within the Human Resources (HR) department. In today's competitive job market, especially for individuals with highly sought-after technical skills, there is an increasing demand for sophisticated recruiting tools. These tools are designed to enhance the efficiency of recruiters and job seekers alike.
An RMS automates routine recruitment tasks and supplements the return on investment of an Application Tracking System (ATS). While an ATS primarily posts job openings and tracks the application process, an RMS takes it a step further by automating manual tasks, facilitating candidate engagement, and improving candidate-job matching.
‍Top 4 advantages of a recruitment management software
Enhances the productivity of recruitment 
In traditional recruitment processes, recruiters are typically limited to conducting recruitment activities within a physical office space, or in some cases, must resort to manual paper-based processes. This can result in decreased productivity and increase the likelihood of human error. However, by providing recruiters with access to all hiring data from a single platform, a recruiting software tool can enhance productivity, streamline the process, and reduce the risk of human errors.
Better efficiency and interaction
In a competitive field like recruitment, it's crucial to minimize the time-to-hire, maintain a quick response time, and communicate seamlessly with both HR and potential candidates. Delayed communication can result in losing qualified talent to competitors. By implementing a hiring management system, the entire recruitment process can be streamlined, allowing recruiters to collaborate with their team, keep candidates informed at every stage, and significantly reduce any delays in the process.
Standardize candidate data
The thought of manually reviewing, storing, and organizing numerous candidate documents on paper is not only time-consuming but also wasteful of valuable HR resources. However, by utilizing online recruitment software, recruiters can efficiently store candidate data digitally and easily retrieve the necessary information when required. This not only saves time but also helps to conserve valuable resources within the HR department.
Automates the procedure of recruitment 
The benefits of recruitment management software are apparent and worth highlighting. By implementing recruitment management software, the manual and tedious tasks associated with recruitment can be automated, freeing up recruiters to focus on more critical aspects of the hiring process, such as conducting in-depth interviews with candidates. This empowers recruiters to take greater control of the human side of the hiring process and ultimately leads to better hiring decisions.
Selecting a recruitment management software
Selecting the right recruitment management software for your campus recruitment solution is crucial but can also be a daunting task. The challenge lies in identifying the software features that are essential versus those that are superfluous. How do you distinguish between the two?
Differentiate between your business' wants and requirements
To optimize the benefits of your HR recruitment management software, it is essential to distinguish between your business's core requirements and its "wants" and "needs." Analyze your workflow and business processes, identify any missing links, and determine what features could enhance the efficiency and streamline your recruitment process.
Discover the tools and features that will set your enterprise up for future victory
Choosing the right recruitment management software requires assessing your business needs and identifying the functionalities that will enable the success of your recruitment strategy. You should consider questions such as whether you want to reduce costs and streamline the candidate experience, understand your recruitment trends and data, or facilitate remote hiring. With so many features and tools available, focusing on your core needs can help you find the best recruitment management software to set your business up for success.
Ensure a seamless integration
Yes, integration capabilities are crucial when choosing recruitment management software. Having a system that seamlessly integrates with your existing HR and business platforms can save time, reduce errors, and improve overall efficiency.
Empower your procedures with the power of mobility
Choosing recruitment software that is accessible from anywhere and at any time can revolutionize a company's recruitment efforts. Mobile recruitment allows recruiters to manage the hiring process in real time, whether from the office or on the go. With a mobile-friendly RMS, recruiters can access all the software's capabilities with the added advantage of mobility.
Final thoughts
That's a great point! It's important to do your research and understand the features that will be most beneficial to your organization's recruitment strategy. Consider factors such as cost, ease of use, scalability, integrations, mobile capabilities, and data analytics. By taking the time to evaluate your options and make an informed decision, you can ensure that the recruitment management software you choose will support your hiring goals and drive success for your business.
What Are Some Low-Cost Methods To Purchase SSL Certificate?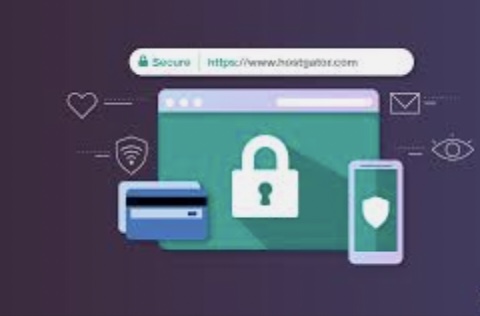 An SSL certificate can be purchased as straightforwardly as any other product from your preferred online retailer. To complete the purchase ssl, you need only do the following:
Locate a trustworthy vendor
Determine which certificate best fits your needs
Fill out a short registration form
Provide payment information
Hit "Buy."
It's not a piece of cake! The most difficult parts of getting an SSL certificate are finding a reliable seller and deciding which certificate to use.
Why? Because SSL certificates come in a dizzying array of varieties, warranties, pricing points, verification methods, site seals, and validity periods, and are sold by more than 50 different certificate authorities, hundreds of various sub-brands, and thousands of other vendors.
Without further ado, let's learn how to purchase ssl, including what to search for and where to find it at the lowest price.
 Identifying Features For SSL Certificate Purchase
There are several considerations to make before purchasing an SSL certificate. Here are the most important things to consider when buying an SSL certificate.
Brands
Despite dozens of CAs from which to choose, only a select few have widespread recognition and respect across browsers as reputable providers of SSL certificates. Few have widespread recognition and confidence among browser users, substantial brand equity and credibility, and top-notch customer service.
Price
The cost of an SSL certificate depends on several factors, including the popularity of the brand it represents, the features it offers, the type of verification it uses, the length of its warranty, the aesthetics of its site seals, and the quality of its customer service. Top-quality SSL certificates from trusted vendors start at $13 per year and can cost as much as $5,000.
Warranty
Except for free SSL certificates, all others are backed by a guarantee. In a way, it's not unlike buying insurance: The CA compensates the victim for data theft caused by the SSL certificate's weak encryption. There is a range of $1.75 million to 10,000 dollars beginning with the warranty. When cybercrime lawsuits arise, such warranties help to shift liability from the website owner or business to the certificate authority (CA).
The Official Site Seal
Sometimes called "trust logos," site seals are little pictures that serve as trust indicators. You'll find your SSL certificate and CA details there. There are two types of site seals: static and moving. Dynamic trust logos differ from static site seals in allowing users to interact with the logo and learn more about the site's security measures.
Commercial CAs typically offers these seals at no extra cost by purchasing an SSL certificate. Placements of trust symbols include webpage footers, shopping carts, login areas, and those immediately adjacent to online forms. They're crucial for gaining the confidence of buyers.
Locations of Available Goods
SSL Certificates can be purchased via the certificate authority, the hosting provider, or a third-party reseller. Certificate resellers save money by buying certificates in bulk and then passing those savings on to their consumers.
Does Enabling An SSL Certificate To Take Some Time?
For new SSL Certificate installations, one of the preliminary procedures is validation. It would be best to renew your SSL well before its expiration date to give yourself time to resolve any unforeseen problems, such as a lapsed domain or incorrect WHOIS details.
What Are The Customized Features Of iTop VPN?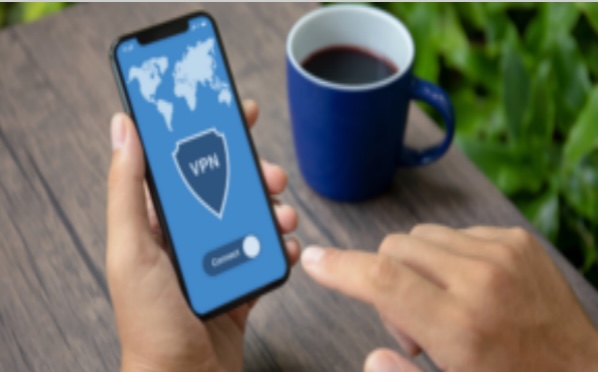 iTop VPN is a VPN service that offers a variety of features to its users. One of the most notable features is the ability to customize your VPN experience. You can choose which server locations you want to connect to, and you can also choose the level of encryption that you want to use. This means that you can tailor your VPN experience to your specific needs.
Split Tunneling
A split tunneling VPN feature is a great way to keep your identity and location hidden when browsing the web. Using a split tunneling VPN, you can ensure that only traffic from your selected applications will go through the VPN. In contrast, all other traffic will go through your normal internet connection. This can be a great way to improve your privacy and security and your internet speeds.
This allows the administrator to specify which traffic is sent through the VPN and which traffic is sent through the regular Internet connection. This is important because it allows the administrator to ensure that only traffic that needs to be protected by the VPN is sent through the VPN.
IP Configuration
This is important because it allows the administrator to ensure that all traffic passing through the VPN comes from a specific IP address. You can use this IP address to identify the user or device connecting to the VPN. This can be useful if you want to change your IP address or if you want to use a static IP address.
Go to Settings > Network & Internet > IP Configuration to access the IP Configuration feature. You can view and change your IP address, gateway, and DNS settings from here.
The IP address is the most important setting here, as it determines where your device can connect to the internet. If you want to use a static IP address, you will need to enter it here. Otherwise, you can leave the IP address as "automatic," and your device will automatically receive an IP address from your router.
The gateway is the next important setting. This is your router's IP address and is used to route traffic between your device and the internet. If you're unsure what your gateway IP address is, you can find it in your router's documentation. The DNS settings are used to resolve domain names into IP addresses.
Launch on Startup
When you enable the Launch on Startup VPN feature, your computer will automatically connect to the VPN whenever it starts up. This is a convenient way to ensure you're always protected when using public Wi-Fi or other untrusted networks. You can verify that the VPN is connected by checking the VPN icon in the system tray. If the VPN is not connected, you can manually connect by opening the VPN settings window and clicking the "Connect" button.
To enable the Launch on Startup VPN feature, open the VPN settings window and check the "Launch on Startup" box. You can find the VPN settings window in the Windows Control Panel or by right-clicking the VPN icon in the system tray and selecting "Settings."
Conclusion
This post has guided you about iTop VPN. Moreover, if you have a smart tv and want access to the apps unavailable in your country, you can use VPN Smart TV. This VPN will be useful for smart tv users who like to watch content on TV.