How to spot, avoid and protect your money while investing in cryptocurrencies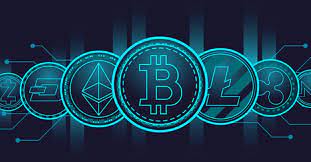 Where the money goes, people follow. That has been an unsaid trend and pattern true for any city, state, or country in the world. It is not unnatural for this to happen. Most people work to earn more and grow their personal assets. They put in several hours in a day, go above and beyond to ensure a comfortable life for themselves and their families. Not only this, but along with the hard work, they also look for different opportunities to grow their money instead of simply keeping an amount, large or small, in the banks. These opportunities mostly presented themselves in the forms of mutual funds, stock markets, or other assets like gold. For the past couple of years, there has been a monumental shift in investment styles and strategies across the globe. With the boom in cryptocurrencies, many people are being drawn towards it and are exploring this new world of finance and growth.
However, this sector is not without flaws. Being volatile, the fluctuations in the market values of each currency may vary every day. Moreover, the ups and downs may be rapid and huge. In other words, the patterns are very erratic, do not follow a certain trend, and are great in margins. For example, if the value of 1 ripple to INR today is approximately 59.90INR, tomorrow it may be something else, high or low. This uncertainty creates high risk and that may lead a few cautious people away from investing all of their money into an unstable market like crypto. Moreover, since this sector is gaining a lot of attention from investors everywhere in the world, it has also become a breeding ground for scammers and cheats who are looking to make quick and easy profits through exploitation. 
There are several types of scams that one can look out for while investing in this area– 
Imposter scams

: As the name suggests, this type of scam usually involves them pretending to be officials from the government, corporates, or bigshots. Initiated via fiat money, and the blind faith people have over renowned individuals or companies, these scammers make their money. Looking at the fake videos or tweets created by the scam artists, the people go on to invest in particular currencies without realizing the fraudulent methods used.

 

Cloning websites

: One of the most common mediums of scams wherein people fall prey would be fake websites that imitate the legitimate ones. To protect yourself from these websites, check for a 'lock' on the URL bar. Additionally, during the payments, if there is a redirection to another link that contains the number zero (as opposed to the letter 'O') it would not be legitimate. Double-check the URLs for any website involving money and investment

Romance scams

: As funny as it sounds, these scams use online dating to draw people into investment scams. The prevention would be as simple as avoiding sending money or trading based on the advice of a potential love interest on the internet.

 
Check if the crypto project is genuine – Always check for the genuineness of the currencies that you want to invest in. One of the simplest ways to get an insight into the authenticity of any cryptocurrency project is to gauge the core team running the project. To check that, visit the official website of the crypto or visit the LinkedIn profiles. Make sure to stay away from stats and talks on the website that say that the currency will surge by a hundred times in a few days. Also, go through the social media accounts of the projects like Twitter. For example, if you are looking at how to buy XRP in India, ensure that you are looking at the official ripple websites, registering on genuine exchange platforms like CoinSwitch, and are also looking at the social media channels of ripple as well as the exchange platform. 
Protecting your money – The whole point of investing money is to protect it and grow it. There are several ways to make this happen:
Ensure that the exchange platforms have KYC

– Having a KYC verification panel is just another guarantee of the authenticity of the medium. KYC is to filter out all the cheats and to keep the verified customers on the medium. It is an additional security feature offered by websites for safeguarding their customers.

 

Conduct due diligence

– Complete all research and look into the growth patterns, stability, and volatility of the currencies before investing. Conduct a thorough risk assessment and identify your goal for investing. Look at websites and currencies and check for their authenticity.

 

Get a hardware wallet

– Hardware wallets are safer than software applications as they are protected from malware and hacking.

 

Public and private key

– Keep the passwords to the public and private keys to yourself. These are like the entry gates to your crypto wallets and you will require these to access your earned value. Do not share these with anyone or forget them as you will lose your access to the digital assets.

 

Diverse portfolio

– If you are a first-time investor or are not willing to take huge risks, make sure you have a diverse portfolio. This means that keeping some amount aside for cryptos which is an unstable and therefore risky market and keeping another amount aside for so-called stable returns like gold or mutual funds.

 
Investing in cryptocurrencies can be daunting, even for experienced investors. Ensure that you take all the right steps before investing hard-earned money into any profile. Keep in mind the points above and it should be a good starting point for anyone. Happy investing!
Bad Credit Payday Loans No Credit Check Instant Approval: How to Get the Money You Need Fast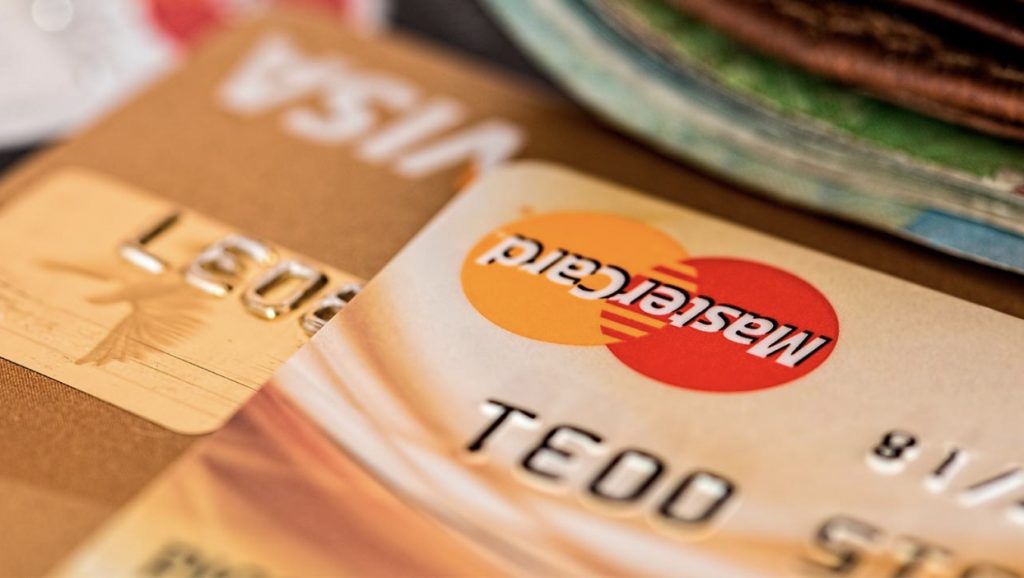 Bad credit payday loans offer a convenient way to access emergency funds, and they can be a great option for people with poor credit who need cash fast. However, it's important to shop around for the best deals and to read the fine print before applying for a loan. If you can't get a bad credit payday loan, there are still other options available, such as personal loans.
The Benefits of Bad Credit Payday Loans.
In today's economy, many people are struggling to make ends meet. If you have bad credit, it can be even more difficult to get access to the money you need. Bad credit payday loans offer a convenient way to get the cash you need fast.
Fast and Easy Application Process.
Applying for a bad credit payday loan is quick and easy. You can usually apply online in just a few minutes. There is no credit check required, so you can get approved for a loan regardless of your credit history.
No Credit Check Required.
One of the best things about bad credit payday loans is that there is no credit check required. This means that even if you have bad credit, you can still get approved for a loan.
How to Get a Bad Credit Payday Loan.
When you're looking for a bad credit payday loan, it's important to shop around and compare offers from multiple lenders. Be sure to compare interest rates, fees, and repayment terms before choosing a loan.
There are many online lenders that offer bad credit payday loans with no credit check required. However, not all of these lenders are created equal. Some may charge higher interest rates or fees than others. It's important to do your research and choose a lender that offers the best deal possible.
Read the Fine Print.
Before signing any loan agreement, be sure to read the fine print carefully. Pay attention to the interest rate, repayment terms, and any other associated costs. By reading the fine print, you'll know exactly what you're agreeing to and avoid any unwanted surprises down the road.
Apply for the Loan.
Once you've found a lender and read the fine print, it's time to apply for the loan. Most online lenders have a quick and easy application process that can be completed in just a few minutes. Be sure to have all of your personal and financial information handy so you can fill out the application quickly and easily.
After you submit your application, most lenders will give you an instant decision regarding your loan approval status. If approved, you'll typically receive your funds within 24-48 hours via direct deposit into your checking account.
What to Do if You Can't Get a Bad Credit Payday Loan.
If you have bad credit, it can be difficult to get a bad credit payday loan. However, there are a few things you can do to improve your chances of getting approved for a loan. First, you can try to improve your credit score. There are a number of ways to do this, but the most effective way is to make sure you pay your bills on time and keep your balances low. You can also try to get a cosigner for your loan. This is someone with good credit who agrees to sign for the loan if you default on it.
Find an Alternative Lender.
If you can't get approved for a bad credit payday loan from a traditional lender, there are a number of alternative lenders you can try. These lenders may be willing to work with you even if you have bad credit. Some examples of alternative lenders include peer-to-peer lending platforms, online lenders, and private investors.
Consider a Personal Loan.
If you're having trouble getting approved for a bad credit payday loan, you may want to consider a personal loan instead. Personal loans usually have lower interest rates than payday loans, and they can be easier to qualify for if you have bad credit.
Conclusion
If you're struggling with bad credit, it can be difficult to get the money you need when you need it. However, there are bad credit payday loans available that can give you the cash advance you need without a credit check. These loans are convenient, easy to apply for, and don't require a good credit score.
If you're considering a bad credit payday loan, be sure to shop around for the best deals and read the fine print carefully. And if you can't get a loan because of your bad credit, there are still options available. You can work on improving your credit score or find an alternative lender who may be willing to work with you.
Ways in Which to Improve Your Chances of Success as a Business Owner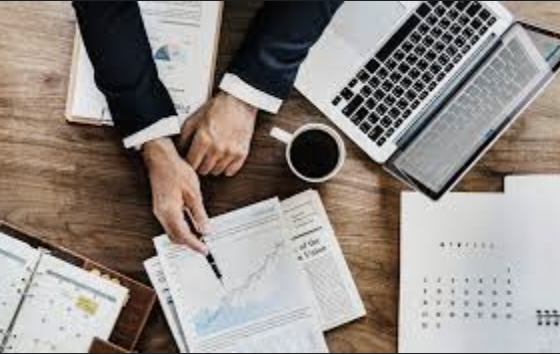 There are a lot of challenges that come when you are a business owner. If you have chosen to enter this field yourself, then this should not come as much of a surprise to you. After all, one of the biggest tasks you are going to have to overcome as a business owner is managing many different issues and problems at one time. This can cause a lot of stress, but all of the best business owners find a way to manage these issues and work their way through them.
Of course, being a business owner, you have no guarantee of success. It is a cruel world when it comes to business, so you have to make sure that you are ready for it. Even the best business owners in the world are going to fail at times, and it is important that you remind yourself of this. If you don't, then you might find yourself getting too confident, and facing failure.
There is of course nothing you can do to guarantee the success of your business. However, there are some ways in which you can certainly improve your chances of running a profitable business. If you want some advice that could help your chances of success, then consider the following points. They could make a huge difference for your business and your career in the long term.
Have a Great Business Idea
Before you go anywhere near investing money or doing anything with a business, you need to get your idea right. Every great business starts with a fantastic idea, and your business is going to be no exception to this. You are going to want to spend a lot of time on this idea of yours. First of all, it has to be a concept that you are knowledgeable about. For example, if you know nothing about women's clothing, then don't open up a store in this industry. You are also not going to want to open a business with too much competition either; or at least if you do, you are going to have to try and make your business stand out from the rest. Give your business an edge over your competitors by giving it unique features that are going to attract consumers.
Do a Lot of Planning
Once you are truly locked in and sure of your business idea, it is time to start planning. You need to see what kind of route and shape that your business is going to take. You cannot do enough planning; the more planning that you have done, the more prepared that you are going to be when it comes to mishaps that might occur during your business journey. Having a good plan is also going to help you keep track of your progress. Making sure that your business is heading in the right direction is so important. If it is not, then you can make some changes that are going to benefit your business. A good way to track your business progress is to have both long-term and short-term goals.
Make Your Business Look Great
One of the most important aspects of having a business is making sure that it looks professional. There is a good chance that you have walked into a business, or been on an online site and thought that it did not look very professional. This is a major push factor for potential consumers and you want to avoid this happening at all costs. You could be surprised with all of the different issues that could make your business seem less appealing. For example, the way that the exterior of your business looks is important. First impressions are a lot when it comes to trying to attract potential customers, so this is why you should try and make sure the outside of your business looks great. Pay attention to the small details; even a detail as simple as making sure your parking lot looks new and fresh could make a difference. If you feel like it could look better, then you should look into the services available at https://mcconnellassociates.org/asphalt/maintenance-sealcoating-services/.
When it comes to the interior of your business, this is also a feature that you are going to want to put a lot effort into. Even how your employees present themselves is important.
Make Sure Your Consumers Have a Good Experience
Customer experience should be one of your main concerns when you are a business owner. If your consumers are not having good experiences with your business, then you are truly going to struggle to find success in your business. Reputation and reviews are a major part of having a successful business. If your business is giving bad experiences to consumers, then you are going to find that your business has a bad reputation. Before you know it, no one is going to want to have anything to do with your business.
Make sure that your staff are providing great customer service for the people who choose your business. If they have a good experience in your store, then they are going to be more encouraged to come back. This is also applicable for people who are running their business online. Make sure that your website is easy to navigate, and that any online customer service provided is impeccable.
Always be Looking Towards the Future
When you are in the starter phase of your business, you are likely just taking each day as it comes and hoping for the best. Although this is normal, it is not the way in which you should operate for too long. Sooner or later you are going to have to look towards the future and start to develop your business. Making the right changes for your business is going to help it grow and become more established. This is why you should always be writing down new goals and improving expectations from your business's performance. Otherwise, you might find that your business starts sliding backwards.
FP Markets Review: Minimum deposit and Withdrawal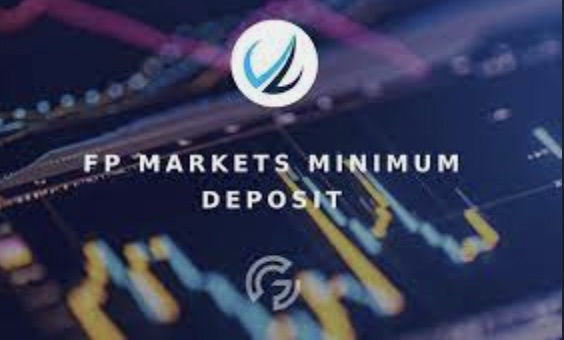 A $100 deposit is the minimum needed to open an account with FP Markets for live trading. The Standard and Raw Accounts are two live trading accounts offered by FP Markets.
Minimum Deposit for FP Markets
A minimum deposit of $100 is required when starting an FP Markets trading account. The minimal amount of money needed by FP Markets to start a new online trading account with them is known as a minimum deposit.
Be aware of brokers who require a minimum deposit to create a trading account, such as FP Markets which is one of the best forex trading platforms for beginners. Higher minimum deposit brokers frequently provide extra premium features on their platforms that are not offered for free on other platforms. Brokers with smaller minimum deposits typically target a more general market that doesn't need some of the more impressive features and research instruments.
Brokers that don't require minimum deposits typically do so to draw in new clients. Transaction commissions and other trading fees could be more significant with a low minimum deposit account since they need to generate a return in another way.
Brokers with higher minimum deposit requirements typically have a more comprehensive selection of trading features on their platforms. These brokers frequently have superior risk management features and more thorough technical analysis and research capabilities. The minimum amount needed to start a live trading account has decreased as more online trading platforms have joined the market and more brokers compete for new customers.
Some brokers demand a minimum deposit as high as 6500 GBP/USD, depending on the type of trading account you choose. Some brokers provide exchange rates of up to 10,000 GBP/USD. Opening a Deposit Account
As a trader, you can access various deposit options through FP Markets which is one of the best forex trading platforms for beginners. Except for wire transfers, which often take days, every deposit method is usually free and quick.
There are other deposit options available in addition to wire transfers.
These include instantaneous or instantaneous-within-1-working-day credit/debit card deposits using Visa or MasterCard and e-wallet deposits using Skrill or Neteller, both of which are supported.
POLI, BPAY, and Fasapay are other deposit options. Depending on the country, Online Pay, Paytrust88, and Ngan Luong may be accessible if you are trading from Asia.
Deposit Fees
As previously mentioned, deposits with FP Markets are frequently fee-free.
This may not be the case in just two scenarios:
The first is that even if the broker does not charge you, FP Markets will not reimburse any fees your bank may charge you if you deposit less than $100.If you're depositing to an IRESS account, that's the second scenario.
Here, a 1.6% fee for domestic funding methods and a 3.18% cost for international funding methods will be assessed. If your deposit currency does not match a supported base currency, a conversion fee might be assessed; however, the broker supports a wide range of base currencies, so this is typically not a problem.
Withdrawals
The following list includes some of the withdrawal options provided by FP Markets.
Methods for Withdrawal
The availability of FP Markets' withdrawal methods is identical to that of the above deposit methods. Although this can vary slightly depending on how you use it, withdrawals typically take up to 24 hours to process. Remember that the selected funding method should match the withdrawal option you utilize.
FP Markets withdrawals are free of charge when using credit or debit cards. Depending on the method, an eWallet fee of up to 2% and a wire transfer cost of up to $10 may be charged. No – A St Trading Fees FP Markets spreads begin at 0 pip for raw spread accounts and one for standard reports. The commission on trades with the primary account type starts at $3 per lot. On the FP Markets regular Meta trader account type, there is a commission.
Step-by-Step Guide
Step 1: Start the registration process
The applicant can click the black "Open Live" button in the top right corner of the FP Markets website to open an account.
Step 2: Select an Option for Registration
The applicant has three simple registration options: Google, Facebook, and email.
Step 3: Finish the Application
The applicant must fill out the following fields: Personal information, account configuration, and others.