How to Choose the Best Outfits for Your Body Type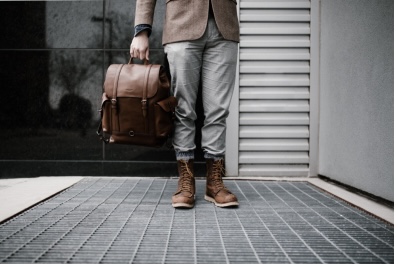 There's nothing more fun than trying new trends and owning your personal style. Whether you're shopping for clothes for work, a night on the town, or just hanging out with friends, these are the social clothes that we all like to have.
If you're trying to learn how to choose the best outfits for your body type, then read on. We'll show you the tricks to choosing whatever outfit you're in the mood for.
Let's dive in!
What Is an Apple Body Shape?
When it comes to dressing an apple body shape, it's important to find clothing options that will flatter the body's natural curves and assets. Items with structure and definition should be chosen, and details like ruching, wraps, and empire waists will help to create an hourglass shape. Flowy tops and jackets, A-line skirts, and tailored trousers will create flattering lines over the body.
Avoid clingy fabrics, tops that cling to the midsection, and wide-leg or boot-cut jeans or trousers. Choosing well-fitting and soft fabric items that hug the body in all the right places will create an even silhouette and will help an apple body type look its best.
What Is an Hourglass Body Shape?
For those individuals fortunate enough to be blessed with an hourglass body shape, selecting flattering and complimentary outfits can be a breeze. An hourglass figure is denoted by curves in all the right places with ample cleavage, a narrow waist, and shapely hips and thighs.
The best outfits for an hourglass body shape should be tailored to enhance the body's curves and flatter the silhouette.
Look for garments that are more form-fitting such as bodycon styles and wrap dresses. Belts are a great way to emphasize the waist and draw attention to the midsection. A V-neckline is always flattering as it elongates the neck, while clingy fabrics can enhance curves in a tasteful and discreet way.
Be mindful to avoid adding bulk near the midsection to prevent overemphasizing the body's curves. With the right styling, an hourglass figure can always be a definite show-stopping feature.
What Is a Pear Body Shape?
If you have a pear body shape, you likely have wider hips and a smaller upper body with narrow shoulders. To create a balanced look, you should pick bottoms that fit your hips but are not tight or baggy.
Try to create an hourglass shape by pairing your bottoms with fitted tops in bright colors or detailed designs.
Try to balance out your narrow shoulders with statement pieces like jackets or sweaters that add structure. Avoid crop tops or tight-fitting clothing, as they will draw attention to your narrower top half.
Look for layers and strategic pieces that will give your look a boost and help you to look your best.
What Is a Rectangle Body Shape?
Typically, people with a rectangle body shape, or 'Banana' shape, have a balance between their bust, waist, and hip measurements. However, this usually means that the hip may look small compared to the shoulder. To achieve an appearance of balance and curves, the best strategy is to wear clothes that are tailored to skim the body and enhance the contours of the figure.
A-line and empire waist gowns, wraps, and belted dresses are great options to flatter this body shape. Focus on tops that draw attention to the waist or bring curves to the body. Try tops with ruching, pleats, and other interesting details. To further complement the body, wear solid colors with minimal patterns or adornments.
Also, opt for jeans or trousers with a mid-rise cut and details such as flare, pleats, or stitching. To further enhance the curves, accessorize with a belt around the waist, necklaces, and scarves.
What Is an Inverted Triangle Body Shape?
Inverted Triangle body shapes have broad shoulders and a smaller lower body. To complement this body type, purchase clothes that draw attention away from the shoulders and chest and enhance the waist and hips. Women can wear belted maxi or midi dresses or A-line skirts.
Off-the-shoulder styles, structured jackets with peplum, and wrap dresses are also flattering. Women should look for hemlines that fall near the knee or below and try to wear items with texture or pattern to create visual interest.
Men should wear v-neck shirts and choose items that drape or cut closer around their waist, like slim-fit trousers or jeans.
Keep jackets and tops light and unstructured, and look for dark colors and vertical stripes to elongate the body. However, if you don't have the time to purchase such clothes in stores, there are clothing subscription boxes for women where outfits are delivered to your doorstep!
What Is an Athletic-Shaped Body Shape?
When selecting outfits for an athletic body shape, there are a few important factors to consider. First, focus on finding pieces that accentuate the frame of your body, such as tailored items that give definition to the body's natural curves. Opt for items that are well-fitted, such as form-fitting jeans and fitted blazers.
Items that are too large can overwhelm the body and can look disproportionate. To accentuate your body's curves, choose pieces that draw the eye in towards the waist and hips, such as blouses with belts or fitted midi skirts.
Also, when picking out tops, select ones that are either cropped, to show off the waistline area, or ones with high necklines to elongate the body.
Get the Best Outfits for Your Body Type Today
The right outfit can enhance your natural body shape and make you feel confident. Taking the time to learn which items look best on your body type is the key to successfully curating a wardrobe that brings out the best in you.
With this guide, you'll have the knowledge to select the best outfits that will make the most of your body and personality. So get started today by exploring and experimenting with each piece of clothing until you find what looks and feels great on you!
Did you find this article helpful? Check out the rest of our blogs!
Curly Hair Salon Near Me: How To Choose the Right One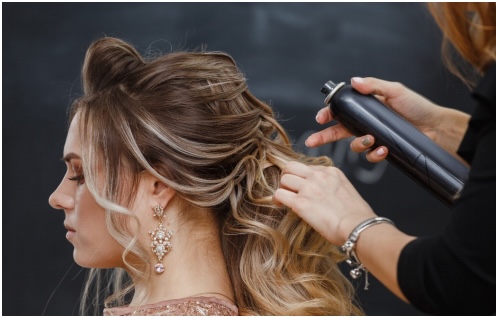 Looking for a curly hair salon near me? Not sure how to choose the right one? Don't worry, we've got you covered. In this article, we'll give you some tips on how to find the perfect salon for your curls.
From considering the stylist's experience to checking out online reviews, we've got all the info you need. So if you're tired of trying to tame your curls at home and ready to visit a salon, or just in need of a new stylist, keep reading!
Choosing the Right Curly Hair Salon Near Me 
When selecting a salon that specializes in taking care of your curly locks, there are a few important things to keep an eye out for to ensure that you're making the right decision:
Look for a Hair Salon That Has Experience With Curly Hair
Make sure the salon you choose has a staff of stylists with experience working with curly hair. Ask them how they've dealt with different curl patterns and what products they like to use on their curly hair.
The best salon can also provide recommendations on the best hair accessories. So, if you are looking for the best hair accessories for your curly hair, be sure to follow this link.
Read Online Reviews
Before choosing a hair salon, it's also important to read reviews from other clients who have had their curls styled. You can achieve gorgeous, healthy curls every time if you do this research to choose the best salon for your needs.
Get Some Recommendations From Friends and Family 
Another suggestion is to ask friends and family for referrals. Finding the ideal hair salon for you can be as simple as asking family and friends for recommendations.
They might know of certain salons that specialize in taking care of curly hair, or they might have excellent experiences with specific salons that they can share with you. They can help you narrow down your choices and find a salon that fits your needs.
Communicate and Consult With the Hair Salon
You can guarantee that the salon is aware of your wants and expectations by communicating with them. You can ensure the best results from your visit by doing this.
You can decide if their services are within your price range. You can also see if you're comfortable with their location.
Consider the Salon's Location and Convenience
When choosing a curly hair salon, location and convenience are important factors to consider. You don't want a salon that's too far out of your way or hard to get to, or you might not keep up with regular appointments.
Instead, look for a salon that's close to home or work, and has appointment times that work with your schedule. If you don't have a car, make sure the salon is accessible by public transportation.
Finding a salon that's convenient and easy to get to will help you maintain a regular hair care routine and keep your curls looking their best.
Search for the Perfect Curly Hair Salon Today
Curly hair is a unique type of hair that needs particular care and consideration. Your curly hair might look and feel quite different depending on the hair salon you choose.
Visit the best curly hair salon near me and see what they offer. With the many options you have, it will be easy to find one that fits your needs. Give your hair the best care possible today!
Did you find this article helpful? Check out the rest of our blogs!
Running Shoes Shop Near Me: How To Choose the Right Running Shoes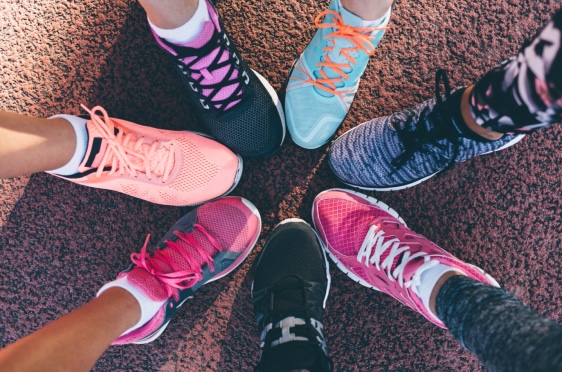 Did you know that humans have been wearing shoes for at least 40,000 years?
In a world full of rocks, thumbtacks, and broken glass, it only makes sense to cover up our sensitive heels and toes. Shoes allow us to travel long distances without discomfort and look stylish while we do. But you shouldn't be using your nice pair of Chucks for running!
There's a running shoes shop near me. Before going, it's important to know what characteristics to choose before buying a pair. Running shoes have much more going into them than looking nice at a dinner party.
Keep reading for everything you need to know when picking the best running shoes.
At the Running Shoes Shop Near Me, Know the Terminology
First, let's cover some basic shoe terminology to understand how to get a good fit:
Upper: all of the shoe material that is above the sole
Ankle collar: the part that keeps your heel in the shoe
Heel counter: the support pad underneath the heel that cradles your heel
Saddle: the part where the shoe splits apart for shoelaces
Toe box: all the material surrounding and "boxing in" the toe
The difficulty is in finding the right balance between all of these components. Your mileage may vary, so a shoe for you might not be the best fit for someone else.
Get a Good Fit Before You Choose Running Shoes
For starters, the upper should not be rigid. It should stretch and flex with your movement. Modern shoes need to breathe as well so your feet don't get too hot inside.
Make sure the ankle collar is comfortable. While running, this may rub up and down your Achilles tendon, irritating it in the process. Find one that has a smooth fabric that sits well with the ankle bones.
Your heel counter–and the sole or pad in general–should fulfill two roles. Number one, it needs to provide the ultimate stability. Number two, it should allow some motion as your foot moves when it hits the ground.
The saddle needs to hold your foot well, but not too tightly! As you roll your ankle forward and lift your foot off the ground, it needs to "dome" appropriately. So finding a balance with a secure saddle that isn't restrictive is important.
The toe box is perhaps the most crucial component of all. Your toes are the foot's mechanism to grip the ground, stabilize and control your step, then push off for another. Toes need freedom of movement without rubbing against the front or sides of the shoe.
Take a Look at the Sole
The bottom of the shoe–also called the tread–is where the rubber literally meets the road. It might seem like any pattern gets the job done, but that's not the case! Shoe engineers often scientifically design it to get maximum traction and grip.
You want something that helps you stay stable on wet or oily surfaces. Some shoes may even give better traction on uncommon surfaces, such as ice or a dirt trail. Buying running shoes with a tread that best suits your everyday environment is vital.
Further, make sure there is a balance between firmness and bounce. You don't want to step down on a shoe that feels like concrete, nor one that feels like standing on a mattress. Further, you want the construction to flex well with your movements.
Finally, you want all of these materials to be light and to be a mix. A different, rougher material for the tread pattern and a lighter, flexible material for the sole. The Adidas Dame is a perfect example of this balance, and you can read the full article here.
Take Note of the Heel-to-Toe Drop
The biggest controversy in running shoes is how much running shoe you need in the first place. Some believe in barefoot running and wear thin films to keep their digits secure. Others believe that you need thick heels and strong-toe boxes.
This debate is a long way from being settled. Many claim that these overprotective shoes are leading to an increase in injuries. After all, a shoe does interfere with your natural gait, no matter how good it is.
Regardless of where you may fall on that spectrum, you should avoid a steep heel-to-toe drop. In layman's terms, avoid shoes that have a very tall heel and a low toe box. These shoes may look cool or seem comfy, but the majority agree that they're bad for your running.
Choose Colors and a Style That You Can Live With
Loud, bright shoes have been all the rage for a few years now. Many people have lurid orange, pink, and green shoes. They will leap out at you from across the room.
It's really up to you what kind of shoes you choose. It's not for anyone but you to say that those shoes with loud colors are ugly or unseemly. However, you should be realistic about the use these shoes are going to get.
For example, bright colors will be more difficult to clean. They may draw unnecessary attention to you if you just want a peaceful run. Women may want shoes that are less noticeable to avoid undesired attention.
Further, they may clash with your running outfits–or they make it impossible to create a good outfit. Bright running shoes definitely won't go well with jeans or any other non-running outfits.
Think critically about the style, too. A shoe that has a strange design, such as a cloven toe or an odd toe box, may look cool now. But then, a few weeks or months later, you may become conscious of it.
Buy Running Shoes Today
At the running shoes shop near me, there will be endless options from hundreds of brands. Make sure to be aware of the different types of shoe components and what role they play. Get shoes that are comfy, have good traction, and don't interfere with your gait.
Follow our blog for more sports and fashion tips.
Kanye West Lucky Me I See Ghosts Hoodie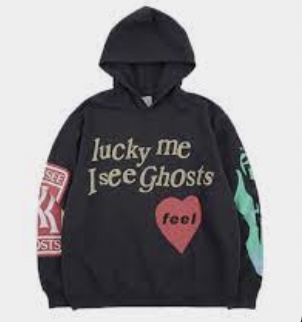 Kanye West is a musical genius. His albums are always filled with great beats and catchy lyrics. Not to mention, his fashion sense is always on point. If you're a fan of Kanye West, then you'll love his new line of merch! The Kanye West Lucky Me I See Ghosts Hoodie is a must-have piece for any wardrobe. It's comfortable, stylish, and most importantly, it shows your support for one of the greatest artists of our time. So don't wait any longer! Order your Kanye West Lucky Me I See Ghosts Hoodie today!
Lucky Me I See Ghosts
A few weeks ago, I had the opportunity to visit Kanye West's new merch shop in Los Angeles. It was a really amazing experience! The shop is decorated with all sorts of cool and unique items, including several life-sized statues of Kanye himself. And the best part is that there's a huge selection of exclusive merch available only at the store. If you're lucky enough to be in LA, be sure to check it out!
Lucky Me I See Ghosts Hoodie
If you're a fan of Kanye West, then you'll love the new merchandise that's just been released on his website. Among the items for sale is the "Lucky Me I See Ghosts" hoodie, which is sure to keep you warm this winter. Made from 100% cotton, this hoodie is comfortable and stylish. So be sure to get one while supplies last!
Lucky Me I See Ghosts T-Shirt
What do you get when you combine one of the most influential rappers in history with one of the hottest fashion labels in the world? The answer is the Kanye West merch shop. This online store is your one-stop shop for all things related to the musician, including clothing, accessories, and home decor. And what's even better is that there's something for everyone. Whether you're a fan of his music or not, there's no doubt that you'll find something to love in this store. So what are you waiting for? Check out the Kanye West merch shop today!
Ye Must Be Born Again Hoodie
Kanye West Merch Shop has just announced the release of their newest item, the Ye Must Be Born Again Hoodie. This pullover hoodie is perfect for all of Kanye's fans who are looking to show their support for the rapper. The hoodie is black and features a white graphic on the front that says "Ye must be born again." It's sure to keep you warm and stylish all winter long. So be sure to head over to the Kanye West Merch Shop website today and order yours before they sell out!
Ye Must Be Born Again
Kanye West has had a rather tumultuous year, to say the least. After a series of public outbursts and political statements, many people have wondered if Ye has lost his mind. But it seems that West may have found religion, and is now preaching the gospel of Jesus Christ. Some are skeptical about this new change in direction for Kanye, but I believe that he may have finally found what he's been searching for all along. Only time will tell…