How to Become a Great PA agent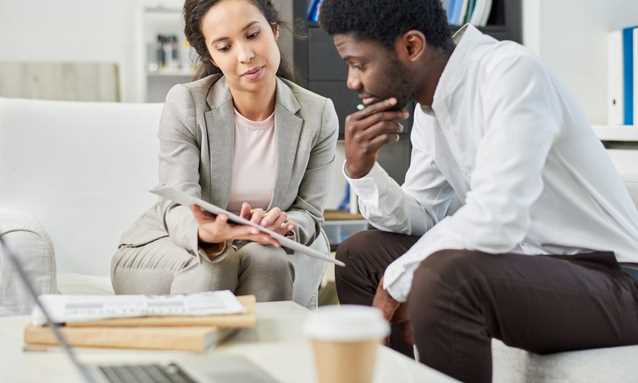 Do you have what it takes to become a great PA agent? PA agencies are always on the lookout for talented and ambitious individuals who can help them provide excellent service to their clients. If you're interested in becoming a PA agent, this article is for you. We will discuss the skills and qualities that PA agencies look for in their agents and the steps you need to take to become a successful PA agent. So read on and find out how you can make your dream of becoming a PA agent a reality.
Excellent Communication Skills
One of the essential skills for a PA agent is excellent communication skills. As a PA agent, you will be responsible for communicating with clients and other professionals in your field. You must be able to communicate effectively both verbally and in writing. Strong communication skills will help you build relationships with clients and ensure that all tasks are completed accurately and on time.
If you want to become a great PA agent, start developing your communication skills. Read books or articles on effective communication, attend workshops and seminars, and practice speaking and writing in different scenarios. The more you practice, the better you will become at communicating with others.
Good Interpersonal Skills
Another critical skill for PA agents is good interpersonal skills. You will be working with clients and other professionals daily. You must get along well and work harmoniously in a team environment. Good interpersonal skills will help you build strong relationships with clients and coworkers, essential for a successful career as a PA agent.
If you want to develop your interpersonal skills, start participating in social activities such as clubs, groups, or organizations. Try to attend events where you can meet new people and participate in group discussions. When interacting with others, always try to be respectful and considerate of their feelings. The more practice you have interacting with others, the better your interpersonal skills will become.
Own Your Mistakes
As a PA agent, you will inevitably make mistakes. It is crucial to acknowledge your mistakes and learn from them; This shows that you are willing to take responsibility for your actions and committed to becoming a better PA agent.
If you make a mistake, don't be afraid to admit it and seek assistance; Asking for help shows that you are humble and willing to learn new things.
Know the Business and the Role of the Boss in the Business
PA agents are responsible for acting as the middleman between their clients and other professionals in their field. They must be familiar with various aspects of the business to perform this role effectively. PA agents need to know what legal documents are required when dealing with contracts or other agreements on behalf of a client, how to write press releases if they have media inquiries about an upcoming event, etc.
If you want to become a great PA agent, start by learning more about different aspects of business, such as accounting and finance. You can find many resources through internet research to help you understand these topics better.
Always be Prepared
As a PA agent, you never know what will happen during the day. It would help if you are always ready for anything that comes your way; This means having all the necessary documents and information at hand to act quickly and efficiently when needed.
If you want to become a great PA agent, make sure you have all the required documents and information, so you can take action when needed. Additionally, try to anticipate any potential problems or issues that may arise and develop a plan of action to deal with them.
Keep Your Calendars Updated
One of the essential tools for a PA agent is a good calendar. As a PA agent, you will be responsible for managing your client's schedule and ensuring that all appointments and events are appropriate; This means keeping your calendar updated.
If you want to become a great PA agent, start by updating your calendars. Please make sure you always have an up-to-date copy of your client's schedules to manage their appointments and events easily. Additionally, try to keep track of other important dates or deadlines that may impact your clients. Keeping your calendars updated will effectively manage your client's schedules and avoid potential conflicts.
Becoming a great PA agent takes time and effort, but you can have a successful career in this field with the right skills and attitude. Start by developing your communication and interpersonal skills and owning your mistakes whenever possible. With hard work and dedication, you will be on your way to becoming a great PA agent in no time.
What to Expect From Your SEO Services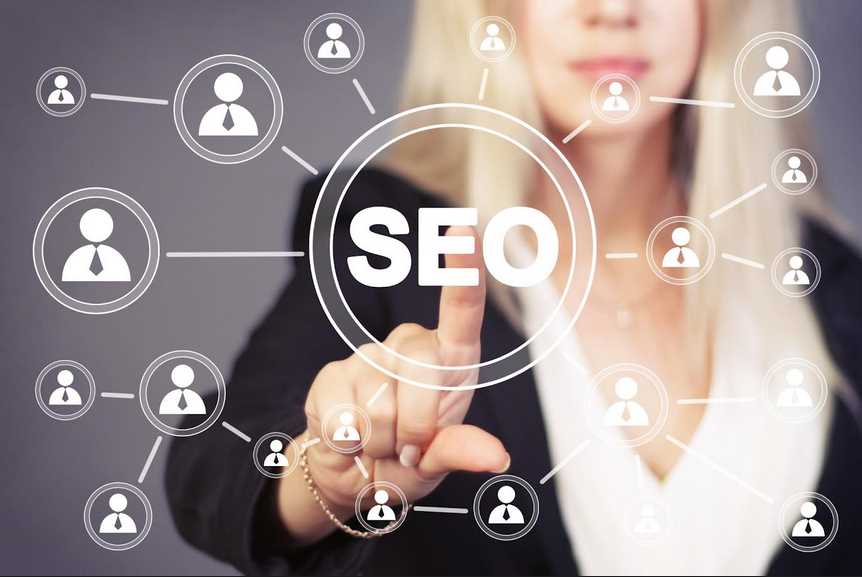 Only 0.78% of Google users check the second page of search results. If your website doesn't appear on the first page for relevant searches, you need search engine optimization (SEO). Don't worry; you don't have to handle your SEO strategy alone.
Instead, consider requesting SEO services this year.
Not sure what to expect when hiring an SEO expert? Here are a few ways an SEO agency can help your brand.
Read on to learn more!
Industry-Based Research
In order to rank higher on search engine result pages (SERPs), you'll need to gather research. Otherwise, your content might not align with the user's search intent. Their search intent signifies what the search engine user expects to find online.
Your SEO agency will take the time to gather research about your business, target audience, and competitors. They'll also gather keyword research.
Make sure the SEO expert focuses on long-tail keywords. These phrases, which feature four or more words, can help you understand the user's search intent. Then, you can create content with the user's needs and interests in mind.
If the SEO company begins "strategizing" without gathering research first, take your business elsewhere.
An Understanding of Trends
Before hiring an SEO expert, make sure they're also up-to-date with the latest SEO trends.
Google updates its search engine algorithm constantly. If you neglected the latest trends, your search engine rankings could drop. Lower rankings will make it more difficult for consumers to find your business online.
For example, a few SEO trends for 2022 include:
Google's Core Web Vitals
Voice search
Image searches
Video content
Featured snippets
Artificial intelligence
Before going live with your SEO strategy, an SEO expert might recommend you update your website. Improving the user experience on your site could benefit your rankings.
Helpful Analytics
Before choosing an SEO agency, make sure they'll provide helpful analytics regarding your SEO campaign. Analytics can help you confirm their efforts are helping you accomplish your SEO goals. Reviewing the analytics from your campaigns can also help you make informed changes to your SEO strategy.
Results-Driven Strategizing
An experienced SEO expert will know the best way to develop your SEO strategy. They'll leverage their years of experience and expertise to develop a results-driven strategy. Leveraging their expertise can help you avoid wasting time.
Instead, you can determine the most efficient way to improve your rankings with affordable SEO services.
If you're interested in getting started, you can find an agency that's selling SEO services here.
Request SEO Services to Help Your Business Grow Today
Don't let your competitors rank at the top of search engine result pages this year. Improving your search engine rankings can help you reach more consumers online. Consider hiring an SEO expert today.
With their help, you can give your business the boost it needs.
Searching for more tips? You're on the right blog.
Explore our latest articles for more helpful advice.
ECentres SEO Ireland's Guide to the Basics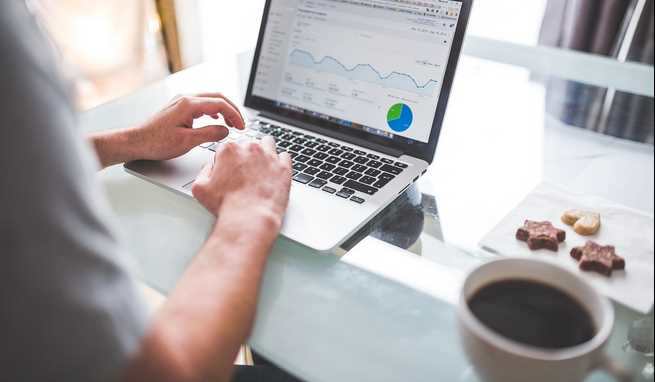 SEO seems complex but in a lot of ways it isn't once you understand the basics? So, here are some of the most common terms explained for your benefit.
One-page SEO
This is the process of optimizing the content on a webpage to improve rankings on the search engine results page. The first step is a comprehensive Site Audit to see if there are any problem areas on the site. There are times when small problems hold you back from ranking well.
On-page SEO is going to involve the following according to eCentres SEO Ireland:
URL Optimization
It is important to correctly optimize your site URL. This makes it easy for search engines to recognize the page, and make sure it is relevant and concise.
You need to make sure every page on the site has a well-formatted UR. The URL should have at least one related keyword. The complete words should be in lower case.
Title Tags and Formatting
You need to ensure the text on the web pages has been formatted. Google has an advanced algorithm, but it is not going to understand the unformatted text. Choose relevant tile tags on the site pages.
Google wants to have a good understanding of the pages before ranking them. Every page needs to have only one H1 tag, which is going to be the title of your post.
You can use H2-H7 title tags to create subheadings on your post. If possible, have at least one keyword in the HTML tags. For the best results, you need to do good keyword research.
You should aim to use a keyword every 150-300 words in the body. The use of keywords should appear natural. If it looks like you have forced the keywords, then it might have a negative impact on the quality of the content.
The structure and design of the web page need to appeal to visitors. It is important to use graphics to keep visitors engaged.
Images and Alt Tags
Having images on the page is good for SEO. It keeps the reader engaged more and can make them remain on your site for longer. Make sure you use images that are in JPEG or PNG format.
You need to give it a name or title that consists of keywords. The size of the image file should be small and have an alt tag on every image. An alt tag is going to be displayed if the image is not visible or if the user uses a screen reader.
Keep these factors in mind when you want to optimize images for your pages.
Internal and External links
Having links on your site is a good way of getting ranked high on the results page. Every page on the site should have some internal links and external links directing users to your other pages or external websites.
When you want to link the right way, ensure you have linked the page using an authentic source that has related content. It is best to have a link to a top-rated informational site.
Internal links are important because they direct visitors to other relevant sources. You might want them to read something else when they are done reading what is on the page. Internal linking is also important because it helps Google index content on the site. Make sure your site has internal links to your site content and other pages.
Off-Page SEO
This involves online marketing strategies that are implemented on other platforms that aren't your site. It is going to help in attracting potential visitors to your site and developing trust with them. Here are some factors that are involved in off-page optimization.
Link Building
It is a good idea to have a link-building strategy because it is going to help you with Google rankings. Below are some of the things you need to do when it comes to link building:
Analyzing your competitor's backlinks
This is a good way of keeping ahead of your competition. Take the time to do smart keyword research because it is going to give you a better understanding of what your competitors are doing to appear high on the search engine results page. This is going to help you improve your strategy.
There are many tools you can use on finding what your competitors are doing.
There are tools that help you filter out bad links and help you pick good ones. These tools are also going to help you compare your position to that of your competitors.
Blog Commenting
This is a strategy that has been used for a long time by businesses. If you do it right, blog commenting is going to give you good results.
If you want to do this right, you need to search blogs and websites with content that is related to your site. You have to engage with them and how your brand is going to help them.
You should also try developing connections with bloggers or webpages in the same niche as you. When you build a connection with them, they can end up promoting your site. You need to use blog commenting in the right way so you can see great results.
Guest Posting
When you comment on relevant blogs, you can end up developing trust with the blogger. This can end up being approached for guest posting.
This is where you create content for another site. The post is going to be published with your name and even have a link to your site.
Use the method moderately to save yourself from inconvenience.
Outreach
Direct outreach can lead to links or guest posts. You need to build a connection first. Be honest and open in your conversation.
You can offer something and ask nothing in return. When you get a reply, send out the reply but be careful so you don't end up sounding a little demanding.
All About Technical SEO for Lawyers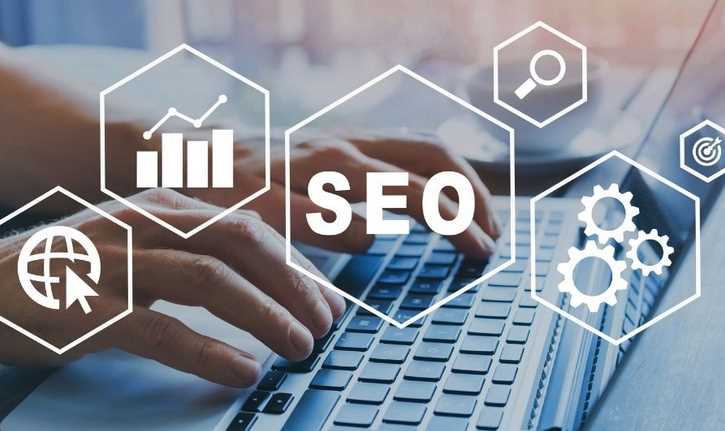 Technical SEO or Technical Search Engine Optimization refers to the methods involved in creating and optimizing a website by helping to crawl, index, and render search engines effectively. This tactic of Law Firm SEO is also used to improve organic ranking. That is why most marketers and business owners hold technical SEO to make their websites more efficient.
You can make any content on your web pages, even trending, engaging, thoughtful, and more. That way, you can convert the users to be your customers. Thus, your efforts will be wasted if the search engines can't navigate your website correctly and index it. That is why technical SEO is essential.
You can compare this situation when you are trying to sell a building. Given that you have an outstanding interior with a classy design, but if your siding is falling off or your building is full of wiring that leads to nowhere, your facility might fail the inspection instantly. You might not sell it as you wish.
You can compare the interior to your content, falling off your sidings to lousy programming, full of wiring that leads nowhere to broken links, fails inspection to Google bots, and fails to sell it to rank well enough for users to find.
Setting Up Your Website
Setting up your website is the first step in establishing a technical SEO strategy. Here are some SEO basics and beginner steps to setting up a website from scratch. It includes the following;
Purchase a domain name
There are tons of businesses that organize and manage taken and available domain names or domain registrars out there. Some of them are GoDaddy, Wix, and Domain.com, which have a popular web status.
Link up your domain name to an IP address
IPs or Internet protocol addresses are numbers that can help the internet translate a domain name into something it can catalog and organize. A domain name server manages these addresses into an intricate map across the internet.
After managing those two parts, you must start preparing your site to instantly appear on searchers' web browsers. Also, several ways might happen, like the following;
Some people search for information for your site. The best example is when a searcher wants to learn more about search engine optimization, so they plug in semrush.com to their chrome browsing search bar.
Their internet browser will begin contacting the DNS to convert a domain name and IP address. Afterward, the request information about the website's type of programming and coding will follow.
After the request, building the website file will start and appear in the user's web browser.
Then, the rendering starts. It allows typical users to see the polished website without sorting through complex code. It begins when the DNS has delivered the suitable materials to the internet browser, then the browser will start building the web page request.
The browser will perform the final checking by making any unfulfilled code request to the server.
Lastly, your website is displaying successfully in the browser.
URL Structure
URL stands for Uniform Resource Locator. Its structure describes the appearance of a URL that gives essential data about the web page to search engines and searchers. Most of its examples probably start with HTTPS.
Moreover, this URL structure combines Hypertext Transfer Protocol and the Secure Socket Layer (SSL). That "S" at the end is a security protocol many sites use to keep the webpage's contents secure.
Breadcrumb navigation
It refers to a user's "trail" when navigating a particular site. It also allows users to click to return to a previous page or to navigate some steps back in their journey through a website. This procedure is suitable for maintaining an orderly site infrastructure and offers the user an additional layer of accessibility.
HTML, JavaScript, and CSS
These programming languages are what individuals can learn with a lot of patience, support, and practice.
●       HTML
It is also known as HyperText Markup Language. It provides the essential structure or code browsers need to display your web. You can identify it when the written content on a site includes headers and listicles. And that is the HTML. It serves as the foundational code for your site.
●       JavaScript
This programming language provides the code that makes the functional parts of the site usable when searchers come to it. It also makes elements of a website dynamic and flashy. It also has endless options. This programming language adds interactive elements to your web pages.
●       CCS
This programming language is also known as Cascading Style Sheets. It is responsible for your site's fonts, colors, and overall look. It prevents things from going blank and boring on your webpage. It makes everything looks fantastic.
Crawling, Indexing, and Rendering
After you connect your website to an IP address and add your programming languages, these things are the next target. To ensure that your website appears in the SERPs, you'll want to pay close attention to what Google is doing when crawling, indexing, and rendering your website.
●       Crawling
You can understand how Google crawlers navigate a public website when you visit a website, browse multiple pages, and follow breadcrumb navigation to check out all the site's content. Once these Google bots begin scouring the web, they go to public websites and hop from link to link, much like a person would.
●       Indexing
It serves as Google's filing cabinet. It stores the content of the Googlebot crawls on the public site. After finishing the indexing, that page will appear in the significant search engine result that best match a searcher's query.
To leverage a free Google tool, Google Search Console must ensure that Google has correctly crawled and indexed your content. Once the free account is created, several things like a monitor when a new webpage you made is indexed. You can submit sitemaps to make it easier for Google to identify and correctly catalog your site's content.
Moreover, building a sitemap is essential because it makes life easier for you and Google. It can help tell Google where the important content is and how often you update it. You don't need to search aimlessly on your website.
●       Rendering
When Google has finished crawling and indexing your website content into its filing cabinet, rending occurs. If your content appears ib the SERPs and all goes well, Google wants to ensure that users view and interact with your content, as you mean them to.
When the internet developed, did you know that it had no JavaScript in the first place? That is why it is easy to render because they are using HTML. And now that the other programming languages have been decoded, like JavaScript and CSS, it has become more complicated. The more JavaScript and other tricky coding elements you use in your website, the more you face difficulty rendering your website as you ask.
Page Speed
At the beginning of the internet days, the website pages were much more accessible for search engines to render. You can use simple programming, and site elements were minimal. But because of the web improvement, JavaScript and CSS were developed. As web content grows and becomes dynamic, it produces a critical factor in user experience. Here are some ways to speed up your site:
Use fast hosting
Use a prompt Domaine Name System provider.
Minimize HTTP request
Use one CSS stylesheet instead of multiple CSS stylesheets or inline CSS
Adjust your image file into small sizes as possible
Compress your web pages
Minify your site's code
Fix Duplicate Content Issues
Having duplicate content can lead to confusion for users. These content scans can also manipulate search ranking or win more traffic. That is why Google advises web admins to fix duplication issues in the contents they find. Here is some solution to fix the duplicate content.
Put a stop to CMS publishing multiple versions of a page or post.
Use the canonical link element to let search engines know where the main version of your content places.
Enabling AMP (Accelerated Mobile Pages)
Google considers AMP as its backed project, aiming to speed up content delivery on mobile devices using AMP HTML. They strip your content and code to the minimum, leaving text, images, and videos intact but disabling script, forms, and comments.
Moreover, because of the fast loading, AMP versions are far more likely to be read and shared by your users. It increases dwell time and the number of backlinks pointing to your content. Additionally, there is a time when Google highlights AMP pages in prominent carousels in search results, giving you a vital search bump.
Conclusion
Here is the information about the properties that Technical SEO has. We include some crucial information to give you an idea of how it works in SEO. We hope that we deliver the data that you are looking for. Thank you, and God Bless!