Here's Why Your International Holiday Travel Could Cost More This Year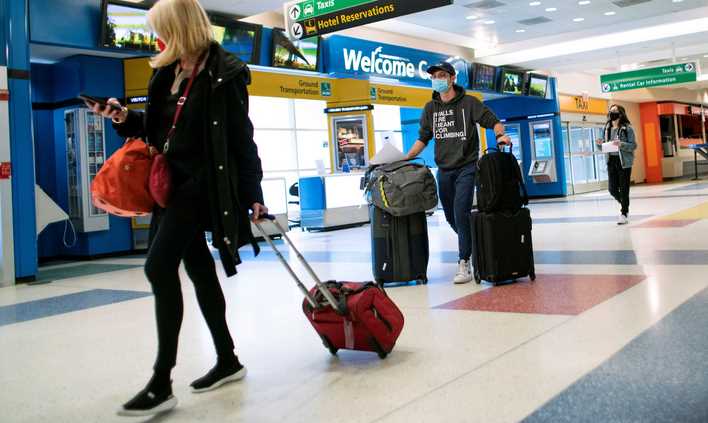 If you've been planning to get away this holiday season and celebrate in an exotic location, you may get a little sticker shock when searching for travel deals. If you're considering taking a trip this year, it's essential to know the costs you could be facing. From flights to hotels to rental cars, there are several reasons why your holiday travel may be more expensive than you originally anticipated. While it may seem daunting to deal with these increased prices, there are still ways you can keep your travel plans budget-friendly. Travel on a Budget with things to do in Pigeon Forge Tennessee.
The factors affecting holiday travel costs
Inflation
Inflation is a term used in economics to measure the purchasing power of a country's currency. It's typically shown as a percentage based on the value of a dollar (or other currency) compared to the rise in prices for goods and services. The inflation rate increases every year, usually at a rate of around 1% – 3%, but 2021 has seen a sharp rise in inflation, currently at 6.2%. What this means for your travel budget is that the $300 trip you took in 2019 may cost significantly more than that because your $300 isn't going to go as far as it did when the inflation rate was lower.
Increase in fuel costs
Fuel prices have surged over the past few months and reached a seven-year high thanks to the increase in demand and decrease in oil production from both the US and OPEC. As more people begin to leave their homes thanks to vaccinations and the easing of lockdown protocols, fuel prices have seen a drastic uptick to keep supply levels up to meet demand.
Labor shortage
Due to the Great Resignation happening now, many hospitality-based companies are seeing a decrease in their labor force as more people are quitting their jobs to search for better-paying careers. Consequently, businesses need to increase their prices to maintain profitability and ensure their locations stay open.
How to save money on your holiday travel
Use credit card rewards
Many credit cards offer travel points in exchange for making purchases with your card, and these points can be converted into airline miles or hotel points. However, you'll need to be responsible with your spending and not overdo it just to get reward points. If you decide to utilize reward miles or points, you should have a solid plan for how to pay off debt every month so that you're never carrying a balance and getting charged interest, which just raises the cost of all of your purchases.
Be flexible with your plans
If you're able to have some wiggle room with either your travel dates or the time it takes to reach your destination, you may be able to save a significant amount of money. Many airlines and hotels will have inflated prices during peak travel times like weekends and the day before a holiday, so you could get much better pricing if you can travel on an "off" day.
Airlines will adjust pricing based on how many "segments" a person travels to reach their destination. If you're willing to fly anything other than direct, you should be able to get a better deal. If you do add more segments to your itinerary, you'll also get closer to qualifying for elite status with airlines faster since multiple flights are generally a requirement for achieving a status that gets you better seats and other perks.
The bottom line
While you may get hit with a higher price than expected for your holiday travel, that doesn't mean you still can't get a good deal. Keep this guide handy for when you're ready to look for travel deals and get the best price possible.
How Much Does It Cost to Move Abroad?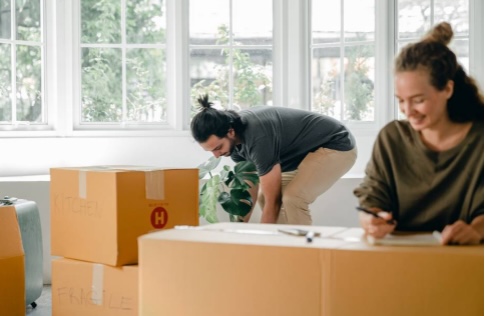 A record number of Americans have reportedly explored the idea of making a move abroad over the course of the last year. All of the turmoil that has taken place in the U.S. has motivated some people to at least look into the idea of trying to move overseas.
Is this something that interests you? If so, you will need to prepare for a move like this far in advance. You don't want to move internationally on a whim and pay the price for it later on.
You should start by figuring out how much it'll cost to hire movers to assist you with your move. It'll help you decide if you have enough room in your budget to move overseas in the first place.
Here are a handful of factors that will affect how much you'll have to pay to bring international movers on board when you move abroad.
The Country Where You Want to Move
There are almost 200 countries scattered throughout the world right now. It'll provide you with plenty of options when you want to move abroad.
But you should know that some countries will inevitably cost more to move to than others. Generally speaking, the further away that a country is, the more you'll need to pay to have international movers lend a hand to you.
You might want to create a short list of countries that you would like to live in and then see how much you'll have to pay to move to each. It could make it so much easier for you to narrow down your original list to just one.
The Possessions You'll Need to Move to a New Country
Are you going to be bringing every single item that you own when you move internationally? Or will you only be bringing a small fraction of your personal possessions along with you?
You're welcome to take either approach when you move abroad. But you should be aware of the fact that the cost of moving will increase based on how many things you bring with you. You might want to scale back on what you're going to bring to another country to keep your moving costs lower.
The International Movers You Hire
Every international moving company is going to charge you a slightly different price to help you move abroad. Because of this, you should shop around for a reputable company that isn't going to break the bank.
This international removal cost calculator can help you get a better feel for what some companies will charge you for their moving services.
Find Out How Much It'll Cost You to Move Abroad
It can be tricky trying to calculate exactly how much it'll cost you to move abroad. As you've seen here, it'll all depend on where you're moving, what you're packing, and who you hire to help you.
Keep these factors in mind as you set out to get international moving quotes. It'll help you avoid experiencing any sticker shock as you try to find the cheapest international movers.
Get more moving tips and tricks in some of our other published blog articles.
Why You Should Consider Moving To Another State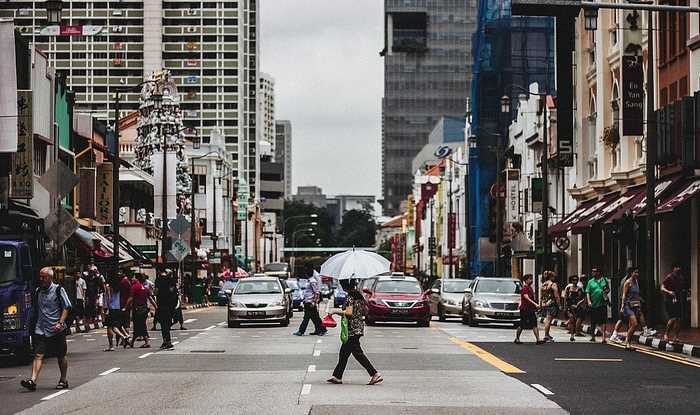 If you're looking to relocate, whether moving from one state to another or from one city to another within the same state, interstate moving companies are an excellent way to find the best price for your move and ensure everything goes as smoothly as possible.
Since interstate moving companies have experience handling moves across state lines, they know how to avoid the problems that could arise with an in-state move and keep costs low simultaneously.
There are many reasons it's beneficial to use an interstate moving company when you move, but here are just a few.
You Can Have a Fresh New Start
Experiencing a fresh start may be just what you need. Shifting to a new location can do wonders for your life, and the best interstate moving companies can help make the process more accessible.
Best interstate moving companies will take care of all the heavy lifting for you so that when it comes time to settle in, all you have to do is relax and enjoy your new surroundings. It is never too late for a change, and if you are ready for an exciting opportunity, why not give yourself one by moving? It's time to stop putting things off and start living out your dreams!
You Will Grow as a Person
Moving to another state can be a huge move. You must understand the hard work and dedication it will take to make a move like this. One thing to consider before moving anywhere is how it will affect your job.
The most successful relocation situations are when a company moves its employees closer or near them, and the person starts over from scratch in a new industry. If you're not looking for that change, decide how much time, energy, and money you will invest in finding similar employment opportunities in your new residence.
No matter what decision you make, know that as long as you don't go about barging, any experience will be good for your personal growth.
It Might Be Much Cheaper Where You Move
The cost of living can vary depending on the state that you move to. If you're considering moving to another state, take a look at these interstate moving companies that might offer the best deals on your move.
Not only will they transport your belongings, but they will also help you make all the necessary arrangements and provide anything else you need to ensure a smooth relocation experience.
Most importantly, compare quotes from multiple companies to find the one with rates that work best for your budget.
You Might Have More and Different Job Opportunities
You may have difficulty finding work if you live in a smaller area since your employer can afford to hire fewer people. Moving to another state will expand your horizons and allow you to experience a different lifestyle.
When deciding on what state you should move to, consider that the cost of living varies from one location to another. For example, if you move from San Francisco to New York City, the cost of rent for an apartment will be much cheaper even though both locations have plenty of job opportunities.
Researching how each location compares before making a decision is very important as it could help save you money in the long run.
You Get to Make New Friends
Moving to a new state is such an amazing thing to do. There are many reasons to move, but one not often discussed is making new friends. When you have a more diverse population, you can have so many different experiences.
Maybe you want to make friends that are also interested in anime and cosplay? Maybe you want to make friends with people who appreciate fine wine? Whatever your interest is, someone out there shares your passion, and now you don't have to keep up on two hobbies.
You Get to Experience Different Cultures
You get to experience different cultures and lifestyles if you make the jump! Even though it is a big decision, there are ways to make it as easy on yourself as possible. For example, hiring an interstate moving company will help you with your packing and unpacking needs!
They take care of everything so that you can focus on more important things like saying goodbye to your friends and family. Plus, they specialize in these sorts of moves so that they can provide expert advice and tips throughout the process. With so many benefits, it's hard not to consider making this change because life might get better for you.
Conclusion
Find the best interstate moving companies before you start packing your bags. Picking the wrong one can lead to a headache and make your move unnecessarily stressful. The good news is that you can find reviews on many different options with just a little research to make this process much easier!
Why long term RV parks are better than trailer parks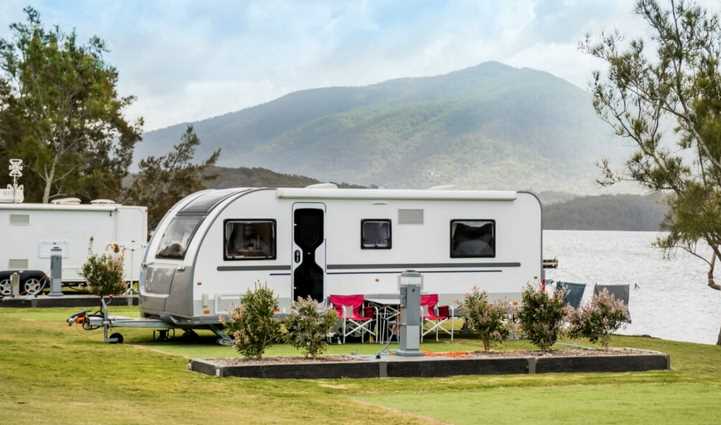 In recent years, there has been a growing trend of people living in RVs full-time. This lifestyle has many benefits, but one of the biggest is that you can choose to live in a long term RV park. Here are four reasons why long term RV parks are better than trailer parks.
The benefits of long term RV parks
RV parks provide a great option for long-term living, especially if you are looking for an affordable and flexible housing solution. Here are some of the key benefits of long-term RV parks:
Cost savings – Long-term RV parks typically offer discounts for extended stays, meaning you can save money on your overall housing costs.
More amenities – Many RV parks offer a wide range of amenities and activities, from swimming pools and playgrounds to laundry facilities and social events. This can make life more enjoyable and convenient, especially if you are living in your RV full-time.
A sense of community – Staying in an RV park for an extended period of time can help you develop a strong sense of community with your fellow campers. This can make living in an RV more enjoyable and fulfilling.
The drawbacks of trailer parks
Trailer parks have a number of drawbacks that make them less desirable than long term RV parks. For one, they are often located in less desirable areas, such as near industrial sites or in flood zones. Additionally, trailer parks typically have fewer amenities than RV parks, such as laundry facilities and playgrounds. Finally, trailer parks can be noisy places, with people coming and going at all hours of the day and night.
Where to find RV parks and trailer parks
There are many different places to look for RV parks and trailer parks. For RV parks, you can check out the park listings of several websites that deal with RVs, such as Escapees or Good Sam Parks.
Better locations of RV Parks
RV parks are much better than trailer parks for a number of reasons. First, they are typically located in better locations. They are often near major highways or interstates, which makes them easy to get to. They also tend to be near cities, which means there are more things to do nearby.
Second, RV parks typically have better facilities than trailer parks. They often have nicer bathrooms and showers, laundry facilities, and sometimes even swimming pools. They also tend to have more electrical outlets and better Wi-Fi service.
Third, RV parks typically have more rules and regulations than trailer parks. This means that they are generally cleaner and more well-kept. And since they are typically run by professional management companies, you can be sure that the staff will be helpful and friendly.
Why long term RV parks are better
There are many reasons why long term RV parks are better than trailer parks. For one, they usually have better amenities and more activities for residents to enjoy. They also tend to be located in more desirable areas, which means that you'll have a nicer view from your RV.
Another reason why long term RV parks are better is that they tend to be more social places. There are usually more people around to chat with and make friends with. This can make living in an RV park a much more enjoyable experience.
Finally, long term RV parks typically have lower monthly fees than trailer parks. This is because they don't have the same overhead costs as trailer parks (e.g., they don't need to maintain roads and sewer lines). As a result, you can save money by choosing to live in a long term RV park.
Conclusion
So there you have it. Long term RV parks are a great alternative to staying in a trailer park. Often times you can find that the rates are better for the amenities that you will get at a RV park and also you will have a better sense of community. You can click here to learn more about a long term park that we found near Sarasota, FL.