Everything to know about cosplay costumes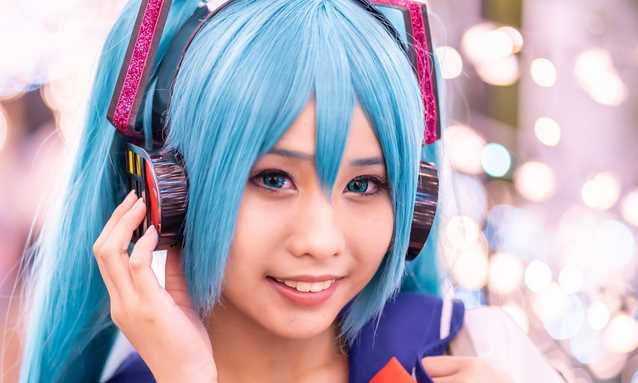 Cosplay is a combination of two words, costume and play. This process is wearing costumes of certain fictional characters and doing some play. People from all over the world are interested in cosplay. Sometimes people are so inspired by certain fictional characters that they want to be like them. So this leads to cosplay culture. Cosplay culture is quite common and famous among people all over the world. Some of the most significant things that people need to know about cosplay and Anime Cosplay Costumes are listed below.
1.    Cosplay started in Japan
The first and the most significant thing to know about cosplay is that cosplay started in Japan. Cosplay is known as kosupure in Japan. This was initiated from the land of anime and manga, known as Japan. The word cosplay was first used in 1984 by the continuously increasing trend of comic book conventions in Japan. It started in Japan, and now cosplay is famous throughout the world, and people are quite interested in cosplay costumes.
2.    All types of conventions involved
People should know all types of conventions involved in cosplay. Cosplay does not involve a single thing, as you can have a wide range of conventions from which you can choose the characters of your interest. You need to choose the right convention to participate in the cosplay act. You can have conventions related to gaming, anime, pop culture, science fiction, and anime. People can have conventions related to certain themes, such as Star Wars and Disney. You should choose the right convention to participate in cosplay. Cosplayers can wear Captain America Costume.
3.    Make a good costume
In a cosplay act, participants have to wear costumes. There are countless characters that you can choose from. You need to choose the right convention for you and make a costume according to the convention. You can make good costumes to participate in several contests.
You might win money for having the best costume in cosplay, so that is why you should try your best to make the best costume for cosplay. Moreover, you can stitch the costume on your own, or you might order the costume from the internet.
4.    Cosplayers are not stupid
It is a misconception that cosplayers are stupid and weirdos. This is not right. Cosplayers are people like the rest of the people. Cosplayers might have different interests, but they should be treated equally. So it is totally a misconception and unfair to treat cosplayers differently. Cosplayers should be given equal rights as normal people have.
5.    Cosplay is fun
The last but not least significant thing to know about cosplay is that cosplay is fun. Sometimes cosplayers choose funny characters and enjoy cosplay. Being a cosplayer, you can become whatever you want. You can become any of your favorite fictional characters. Cosplay is a fun activity, and that is why people from all over the world are interested in cosplay.
The bottom line
These are some of the most significant things that people should know about cosplay. Cosplay requires cosplayers to wear related costumes, and that is why cosplayers should choose the best costumes.
Top 5 American Museums That Are Totally Worth the Entrance Fee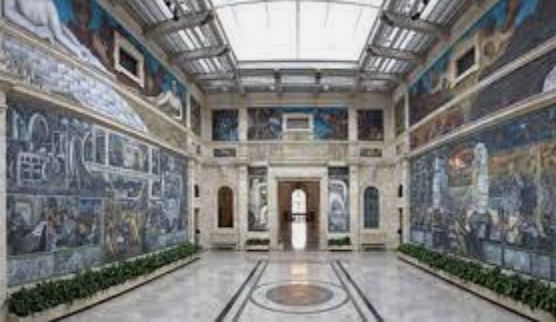 Do you know where to go if you want to spend your money wisely? The answer is to head to the museums if you can find the right one.
The American museums with entrance fees in the highest price range offer something that many in the lower price range cannot: complete privacy, incredible artwork, and more.
Want to know where to spend your hard-earned money? Keep reading to learn all about the five most visited American museums.
The Metropolitan Museum of Art, New York City
The Metropolitan Museum of Art in New York City is one of the world's largest and most important museums. It has a vast collection of art from around the world and from all periods of history. The museum is located on Fifth Avenue in Manhattan, and it is a must-see for anyone who is interested in art and history.
The Metropolitan Museum of Art is one of the best American museums and tourist destinations in New York City, and it is definitely worth a visit. If you're looking for an enlightening and enriching experience, watch John Wayne American experience.
The Getty Center, Los Angeles
Situated on a hilltop in the Brentwood neighborhood of Los Angeles, the Getty Center is surrounded by sweeping views of the city and the Pacific Ocean. The Center's six buildings house a remarkable collection of art from the Middle Ages to the present, as well as extensive gardens, fountains, and sculptures.
The Getty Center also offers a variety of educational programs, concerts, and public events that are open to the public.
The Art Institute of Chicago
The collection is vast and varied, with something to appeal to everyone.
The paintings, sculptures, and other artworks are all top-notch, and the museum provides a great opportunity to see some of the world's finest art in one place.
The Museum of Fine Arts, Houston
With world-renowned collections of European, American, Asian, and African art, there is something for everyone to enjoy. From ancient Egyptian artifacts to modern masterpieces, the Museum of Fine Arts Houston has it all.
And with a host of special exhibitions and events throughout the year, there is always something new to see. The museum is also located in a beautiful building, and the grounds are lovely to stroll around.
The Nelson-Atkins Museum of Art, Kansas City
Nelson-Atkins Museum of Art is totally worth the entrance fee if you are looking for an art museum that is sure to impress. This museum is home to more than 42,000 works of art, making it one of the largest art museums in the United States.
Some of the highlights of the collection include paintings by Vincent van Gogh, Rembrandt, and Andy Warhol, as well as a comprehensive collection of Asian art.
Visit The Most Worthwhile American Museums
If you're looking for a fun and educational way to spend a day, then visiting one of these top 5 American museums is a great option! Each of these museums has something unique to offer, and they're all totally worth the entrance fee.
So whether you're interested in art, history, or science, there's sure to be a museum on this list that's perfect for you. So what are you waiting for? Go out and explore one of these incredible museums today!
Ready to take on the world in travel and beyond? Check out more of our latest posts and more great travel ideas on our blog!
5 Reasons to Do a Mermaid Photoshoot on Your Next Vacation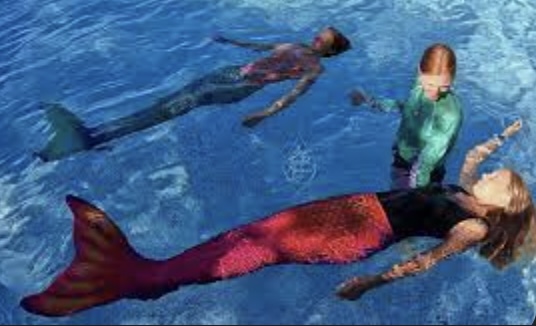 Planning a tropical vacation for your next trip?
If so, what better way to show off your adventure on Instagram than with a mermaid photoshoot?
Whether you're a mermaid enthusiast or looking for a fun activity for you and your friends, look no further than a professional shoot. You can even take them home with you as a memento of your experience.
See below for a list of reasons why having a professional mermaid photoshoot. Let's begin!
Embrace the Magic of a Mermaid Makeover
Embrace the magic of a mermaid makeover and experience your own transformation from ordinary to majestic. Get your hair and makeup professionally done, and slip into a beautiful mermaid tail to show off your new underwater look.
Strike a magical pose in the shallow waters and let your unique mermaid persona come out for some stunning shots. Be sure to capture the special moment with lots of photos that you can look back on with fondness.
Highlight Your Self-Confidence
Show the world your self-confidence in a mermaid photoshoot. Pose with confidence, show your full self-love in each picture, and let the world see your true inner beauty. Be the mermaid you are meant to be, and don't be afraid to show your true nature.
A mermaid photoshoot is a great way to express yourself and show your wild imagination. Enjoy the waves and sun and embrace the beauty of being a mermaid.
Unleash Your Creativity
Creative expression is essential for self-care and enjoyment. Unleashing your creativity is a satisfying experience, no matter the age or experience level of the photographer. With the right materials and appetite for adventure, anyone can host a unique, unforgettable mermaid photoshoot.
You can find mermaid photoshoots here that can be used to bring fantasy to life. A simple beach setting with rough waves and a few fish-inspired accessories is great for a more natural look. Give yourself an opportunity to express your creativity and live out a dream in an unforgettable setting.
Conquer Your Fears and Create Lasting Memories
Mermaids symbolize strength, beauty, and independence. Taking a mermaid photoshoot while you're on vacation allows you to be brave and move outside of your comfort zone while getting a truly unique set of images to enjoy for years to come.
You can share your mermaid photoshoot with family and friends to showcase your courage and strength. It will make your vacation activities a unique and special experience that you will never forget.
Embrace Your Inner Aquatic Princess
There is something special about feeling the swish of a tail against the water and allowing yourself to become lost in the fantasy of becoming a mermaid for a day. The perfect mermaid setting could be found on a tropical beach where you can take beautiful and memorable pictures.
Pose in the shallow waters, swim around the coral reefs, or explore a nearby cave. A mermaid photoshoot will be the perfect addition to a sun-filled vacation, and it's the perfect excuse to be silly and have fun.
The Magical Underwater Adventure Mermaid Photoshoot
Mermaid photoshoots are unique experiences that make for one-of-a-kind memories. They provide a special opportunity to explore fashion, art, and nature in a beautiful setting and capture special moments for a lifetime.
Make sure to put a mermaid photoshoot on your list for your next vacation plans! Don't wait, and book your photoshoot now!
If you found this article helpful, check out more great travel content on our blog.
Looking For A Wedding Photographer? Then Ask These 5 Questions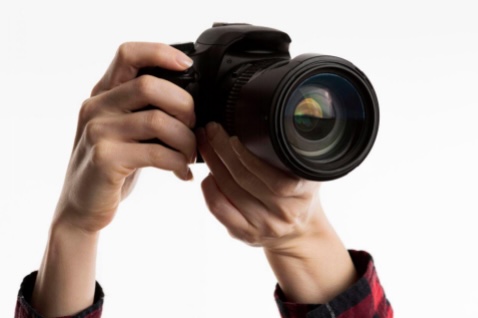 Usually the biggest decision after booking your wedding venue and possibly your dress is the photographer. To help you on your way, Richard, a professional UK wedding photographer in Surrey has a simple 5 question guide to finding the right photographer for you.
1.      Can I Afford them?
Weddings can be very expensive, but one thing you shouldn't scrimp on is your wedding photography. After all, when the dinner, drinks and wedding cake has gone and everyone has left the wonderful party, what's left? Hopefully wonderful memories and also fabulous pictures of your big day.
So allocate a budget and spend as much as you can afford on your wedding photographer. And be aware, if you are offered an exceptional price that includes everything and beats the competition hands down, then it may well be too good to be true. As with all things, caveat emptor, buyer beware.
2.      Do You Love Their Work?
When looking at photographers' portfolios, be it at wedding fairs, online or in person, their work needs to jump out at you and make you smile. It needs to make you feel 'Yes that's exactly what I want for my wedding'.
And their style will ultimately depend on your personal taste. Maybe you're not up for traditional wedding photography, maybe it's a mixture of classical, artistic and informal reportage? Or maybe you like the fact that the pictures post production haven't had lots of effects or filters added but look natural as you remembered it?
Whatever it is, only you will know.
3. Can you meet up to discuss your requirements?
It's great if you can meet your potential photographer to discuss what you are looking for and see some of their past work. You will see their personality first hand and get to see how they communicate so that you know whether you and your family and friends will all get along fine on the big day. Not only that, you get the opportunity to ask them as many questions as you like and if they know their stuff they'll give you valuable input and advice too. Ideally you can meet them in person but a video meeting and even a phone call would also suffice.
4. Do you feel you'll be in safe hands?
If they are an experienced full-time professional photographer then they should have covered hundreds of weddings of all sizes, at all sorts of locations and in all sorts of conditions. So whatever is thrown at them, they should be able to cope and provide you with the service and memories you paid them for. If they are part-time wedding photographers then they probably won't have covered many weddings and won't be relying 100% on their reputation as a trusted wedding photographer.
5.  Have they been highly recommended?
Be it personally, via client reviews on their website or via an independent review service such Google reviews, Instagram or Facebook, there should be plenty of lovely words said about the way they work and the resulting pictures. So when you see lots of reviews with recurring phrases such as 'everyone loved you', 'you simply blended in', 'we're so glad we chose you', 'the photos are fantastic' then that's a good sign.
Hopefully by asking these 5 questions the task of choosing your wedding photographer should be a lot easier and more rewarding.