Driving For Uber Requirements in Toronto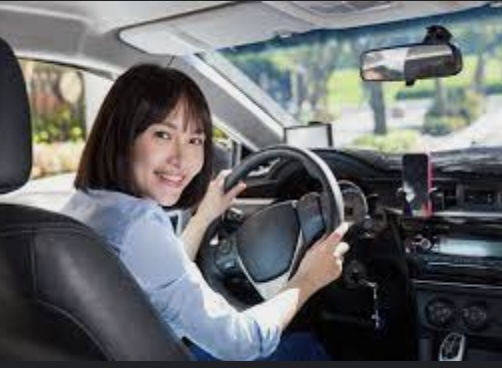 Bracing up to integrate yourself into the ridesharing business in Toronto? Well, it's time to check out the requirements and legal issues that would enable you to work for Uber. Currently, Ontario happens to be one of the foremost provinces where ridesharing services are extensively available. Uber services are now available in several cities in Ontario, including Toronto.
If you own a car and are flexible with your schedule, you can earn a decent living by driving for Uber in Toronto. Besides, you can supplement your core income by driving for a few hours each day. However, it pays to get a commercial insurance policy for your car. Consult reputed Toronto car insurance brokers for affordable policy recommendations.
What are the requirements for Uber drivers on the road?
To remain compliant and safe on Toronto roads, drivers need to be aware of the provincial requirements. Here's a look into the Uber driving requirements Toronto drivers should be aware of.
1. Use a sticker or display sign
Uber drivers need to use a display sign or sticker to indicate that it is a passenger transportation car. So, make sure to use the sticker that Uber provides to all partner drivers. In case you fail to display the sticker properly, or it's not visible during the day or night, the local authorities can impose a fine.
2. Report incidents to Uber
Uber expects all its drivers to report notifiable incidents to them. These occurrences include accidents, mechanical failures, and injuries that take place during your ride. Also, report incidents where the Police or an ambulance were involved. The incidents may involve riders inside the vehicle or even when you are on the way to pick the person up. Besides, the accident might take place just after you dropped the passenger off.
3. Other requirements for Uber drivers
Get the car inspected every year and carry out regular maintenance to keep the vehicle in proper operational condition.
Adhere to the safety standards recommended by Uber.
Uber drivers need to be aware of particular offences related to the service they offer to passengers.
If there's any change to your circumstance, report the same to Uber.
Vehicle requirements for driving with Uber in Toronto
Uber drivers in Toronto, Brampton, Oakville, and Mississauga should make sure that the car model they drive is not more than seven years old.
If you drive anywhere else in the Greater Toronto Area, your car shouldn't be more than ten years old.
After passing the vehicle inspection, new drivers should upload an SSC (safety standards certificate) within the first 36 days.
For existing drivers, it's mandatory to carry out an annual car inspection. They need to upload the SSC within the next 36 days.
Document requirements for Uber drivers in Toronto
Here are a few more documents you'd need to furnish.
If you are looking forward to driving for Uber in Toronto, you should be at least 21 years old. Since the authorities won't accept G1 and G2 licenses, make sure to get a full G license for driving or anything equivalent to this.
To furnish your Canadian proof of employment, you can use your birth certificate, Canadian passport, residency cards, citizenship cards, and work permits.
Furnish your car insurance documents, where the pink slip should show your name. In case the insurance policy has your name as a secondary driver, provide a photo of the complete set of policy documents carrying your name.
Uber will ask for your registration documents. The car should have four doors, and they won't allow salvaged or rebuilt vehicles. The vehicle should be in good operational condition with no visible cosmetic damage.
.Also, Uber doesn't allow cars with any commercial branding. However, they don't require drivers to own the cars, so you can get one on lease.
Make sure that your car passes the safety inspection and carries a recent SSC to validate your claims.
Regulatory requirements for driving with Uber in Toronto
Drivers must install all-weather tires from December 1 to April 30. Also, every year, new and existing Uber drivers need to pass a background screening or test.
The city bylaw authorities might conduct document inspections at any time and request rides. So, keep these documents handy when you drive for the ridesharing company.
Vehicle registration documents
Proof of car insurance
Driving license
Safety standards certificate
What insurance coverage do Uber drivers need in Toronto?
Since you would be engaged in Uber driving in Toronto, you need to cover your car under a commercial insurance policy. Typically, the premiums for these policies are higher than those for personal cars. This is due to the high-risk exposure of commercial or passenger cars. These vehicles remain on the roads for longer durations and operate amidst rush hours. It would be logical to reach out to a reputed insurance broker like Surex to find an affordable policy for your car.
Uber's insurance policy
You would also benefit from the commercial car insurance policy that Uber provides to all its drivers. Therefore, if you are involved in an accident while performing your duties, you would remain covered. This policy would also cover injuries to the passengers in your car.
However, to drive for any ridesharing company, drivers should have a personal car insurance policy. This policy only covers the driver, so you can purchase a cost-effective policy. Your passengers need not benefit from this policy since Uber arranges for the commercial insurance policy to take care of its passengers.
On the other hand, your policy should be adequate to cover your belongings in the car. At times, limitations in Uber's policy might deprive you of its commercial insurance policy. In these situations, your personal insurance scheme should come to your rescue.
Driving for uber in Toronto — Endnote
Using your car for ridesharing purposes can fetch you decent additional income. However, take care to have adequate insurance coverage in place for your vehicle. Reach out to one of the reputed insurance brokers. These experts will help you choose the right policy, identifying the loopholes of the policy that Uber provides you with. This way, you can remain resilient against all sorts of perils as you work for Uber in Toronto.
How to Convert a School Bus into an RV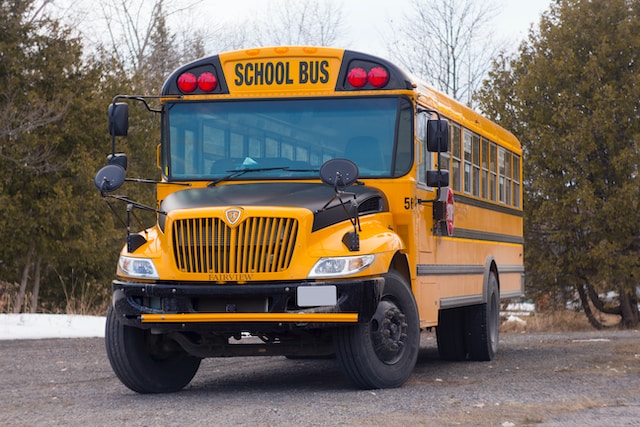 Are you intrigued by the idea of living on the road, and are you ready for a fun, rewarding project? If so, think about converting a school bus into a recreational vehicle (RV). This is commonly known as a "skoolie" conversion, and it's a project that has captured the imagination of many adventurous souls. This project is a labor-intensive, creative endeavor that transforms an ordinary school bus into a unique, personalized home on wheels. This guide will delve into the various aspects of the skoolie conversion process.
Research and Planning
Every successful skoolie conversion begins with thorough research and meticulous planning. It's essential to understand the legal requirements for converting a school bus into an RV in your area. These regulations can vary from one place to another, so consult with local authorities or organizations dedicated to the skoolie community for guidance. The planning phase involves creating a detailed blueprint of your dream skoolie. Consider the layout, materials, budget, and timeline, and sketch out the floor plan, taking into account the placement of living, sleeping, cooking, and bathroom areas.
Acquiring the Perfect Bus
Once you've done your research and crafted a solid plan, it's time to find the right school bus for sale. Look for a bus with a solid engine and a body in good condition. Consider factors such as the size, age, and mileage. It's often recommended to purchase a bus with a clean service history. This can be an indicator of its overall condition, and you'll want something that you can have confidence in.
Stripping the Bus
The next step is to strip the bus down to its bare bones. Remove all the seats, flooring, and other items inside the bus. This process may require specialized tools and skills, so be prepared for some hard work. As you strip the bus, inspect it thoroughly for any rust, corrosion, or structural issues. Address these problems promptly to ensure a solid foundation for your conversion.
Crafting the Layout
With a clean slate, you can now focus on designing the layout of your skoolie. This is where your creativity comes into play. Consider the flow of the space and how each area will serve its purpose. Keep in mind that you're working with limited square footage, so efficient use of space is key. You'll have to put your kitchen, living area, sleeping quarters, and bathroom in strategic places.
Insulation and Framing
To make your skoolie comfortable in all seasons, insulation is a crucial step. Insulate the bus to maintain a consistent and comfortable interior temperature. There are various materials to choose from, so research and select the one that best fits your needs. To support the interior components and create a structure for your conversion, build a wooden or metal framing system. This framing will serve as the foundation for your walls, cabinets, and other fixtures.
Plumbing and Electrical Systems
Creating a functional living space in your skoolie means installing plumbing and electrical systems. Plan the plumbing for a kitchen sink, bathroom, and possibly a shower. Depending on your design, you may need to install a water storage system and a wastewater tank. Plan and install the electrical system next. This includes wiring for outlets, lighting, and appliances. You'll have to choose a reliable power source, whether it's solar panels, a generator, or shore power.
Interior Construction
Now comes the exciting part—building the interior of your skoolie. Construct walls, cabinets, and flooring to create a comfortable living space. Many skoolie conversions feature custom furniture and fixtures that maximize space and storage. Pay attention to details like insulation and soundproofing to create a cozy atmosphere. To make your skoolie feel like home, add personal touches that reflect your style and personality. Consider curtains, upholstery, and decorations that make the space comfortable and aesthetically pleasing.
Registration and Insurance
With your skoolie conversion complete and roadworthy, it's time to take care of the legalities. Register your converted bus as an RV or motorhome according to your local regulations. Each jurisdiction has its own requirements for this process, so be sure to follow the necessary steps and provide all required documentation. Obtaining insurance coverage for your skoolie is another essential step. RV insurance will provide you with the protection you need while traveling on the road. Be prepared to provide details about your conversion and any custom features you've added.
The Freedom of Skoolie Life
Converting a school bus into an RV is a challenging yet rewarding endeavor. It requires careful planning, hard work, and a passion for adventure. The skoolie life is about more than just travel. It's about embracing a lifestyle that prioritizes exploration and self-sufficiency. Whether you're seeking the freedom of the open road or a unique living space that reflects your individuality, the skoolie conversion journey is an opportunity to turn your dreams into reality.
Car Care 101: Essential Maintenance Tips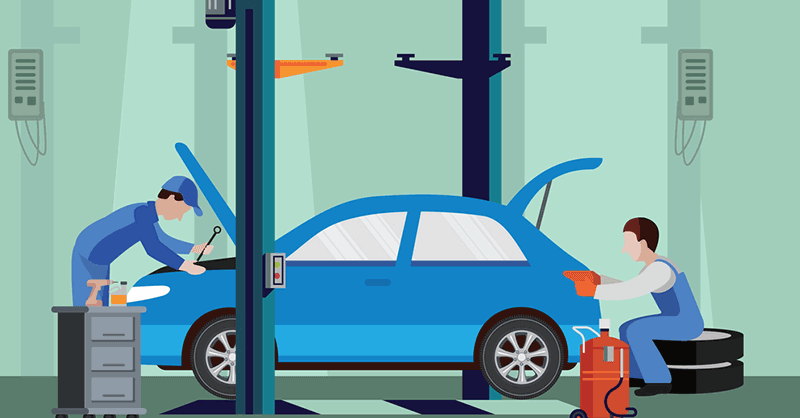 Taking care of your car is not only crucial for its longevity but also for your safety on the road. By following a regular maintenance routine, you can ensure that your vehicle runs smoothly, avoids costly repairs, and retains its value.
In this comprehensive guide, we will delve into the essential car maintenance tips that every vehicle owner should know. Whether you're a novice or a seasoned driver, these tips will help you keep your car in top-notch condition.
Regular oil changes
One of the most fundamental aspects of car maintenance is changing your engine oil regularly. Engine oil is the lifeblood of your vehicle, lubricating the internal components and ensuring they operate smoothly. Over time, oil breaks down and becomes less effective.
Consult your owner's manual for the recommended oil change interval, typically every 3,000 to 5,000 miles. Neglecting this essential task can lead to increased engine wear and decreased fuel efficiency.
Checking and maintaining fluid levels
Maintaining your vehicle's essential fluids is essential to prevent various issues that could lead to a breakdown in your car. Regularly checking and topping off vital fluids such as coolant, brake fluid, transmission fluid, and power steering fluid ensures that your car is operating at optimum levels. Dirty or low fluids can cause overheating, steering difficulty, brake problems, and even transmission issues.
By keeping your car's fluids in good condition, you can avoid costly repairs and prolong the life of your vehicle. When checking these fluids, you can use pressure transducers to ensure the fluid levels are at the recommended levels as indicated in your owner's manual.
Tire maintenance
Tires are your car's connection to the road, making their maintenance crucial for safety and performance. Inspect your tires regularly for signs of wear and tear, such as uneven tread wear, punctures, or bulges.
Rotate your tires as recommended to ensure even wear and prolong their lifespan. Proper tire inflation is also vital for fuel efficiency and handling. Check the tire pressure monthly, including the spare, and adjust it to the manufacturer's specifications.
Brake inspection
Your car's brakes are a critical safety component. Regular brake inspections are essential to ensure they function correctly. Listen for squealing or grinding noises, which can be signs of worn brake pads. Have your brakes inspected by a professional regularly and replace brake pads and rotors when necessary. Ignoring brake issues can compromise your ability to stop safely, posing a severe hazard on the road.
Battery care
Your car's battery is responsible for starting the engine and powering various electrical components. Check your battery for corrosion on the terminals and clean them if needed. Ensure that the battery is securely fastened in its tray to prevent vibrations that can lead to damage.
Battery lifespan varies, but if it's several years old or experiencing difficulty starting your vehicle, it may be time for a replacement. Regular battery maintenance helps prevent unexpected breakdowns.
Air filter replacement
The air filter is a simple but essential component that often goes overlooked. It keeps dirt and debris out of your engine, allowing it to breathe clean air for optimal performance. A dirty air filter can restrict airflow, reducing fuel efficiency and power.
Refer to your owner's manual for recommended replacement intervals, usually every 12,000 to 15,000 miles or as needed in dusty conditions. Replacing the air filter is an easy and cost-effective way to improve your car's efficiency.
Inspect belts and hoses
Under the hood, your car has a network of belts and hoses that play crucial roles in engine operation, such as driving the alternator, water pump, and air conditioning compressor.
Inspect these components for signs of wear, such as cracks, fraying, or leaks. Replace any worn belts or hoses promptly to prevent engine overheating or damage. Regular inspections can help you avoid costly repairs and potential breakdowns on the road.
Lights and signals
Proper lighting is essential for safety, especially at night or during adverse weather conditions. Regularly check all lights and signals, including headlights, taillights, brake lights, turn signals, and hazards, to ensure they are functioning correctly. Replace any burnt-out bulbs promptly.
Additionally, ensure that your headlights are properly aligned to provide maximum visibility while driving at night. Keeping your lights and signals in good working order is not only safe but also helps you avoid traffic violations.
Wheel alignment and suspension
If you notice your vehicle pulling to one side or experiencing an uneven ride, it's essential to have your wheel alignment and suspension components checked and adjusted. Misaligned wheels can lead to uneven tire wear, reduced fuel efficiency, and compromised handling. A professional mechanic can diagnose and correct alignment issues, ensuring that your car drives smoothly and safely.
Regular cleaning and waxing
Beyond the mechanical aspects of maintenance, keeping your car clean and applying wax regularly is vital for its appearance and longevity. Washing your car removes dirt, grime, and corrosive substances that can damage the paint and promote rust.
Waxing provides a protective barrier against environmental elements, such as UV rays and acid rain. A well-maintained exterior not only keeps your car looking its best but also preserves its resale value.
Conclusion
Maintaining your car is a responsibility that pays off in the long run. Regular car care not only ensures that your vehicle operates efficiently and safely but also extends its lifespan and resale value. By following these essential maintenance tips, you can take proactive steps to keep your car in top-notch condition.
Remember that consulting your owner's manual for manufacturer-specific guidelines is crucial, as maintenance requirements can vary from one car to another. Taking care of your car today means it will continue to serve you well for many miles down the road.
Avoid Auto Transport Scams With Reputable Miami Car Shipping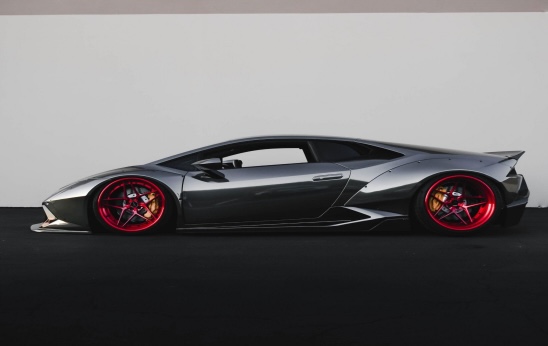 Are you considering having your automobile sent across the country? It is highly practical and economical to transport your automobile across the nation, but you should be aware of the risks associated with car shipping frauds.
Auto Transport Scams to Avoid
Navigating the world of Miami car shipping companies can be a breeze when you're informed and cautious. While the vast majority of these companies are reputable and provide excellent service, it's essential to stay vigilant against potential scams that can tarnish the industry's reputation.
Auto transport scams involve deceitful individuals or entities falsely representing themselves as legitimate vehicle transport providers. These unscrupulous actors often request upfront payments for services they either don't intend to offer or deliver in a subpar manner.
However, it's important to emphasize that such scams are the exception rather than the rule. Most Miami car shipping companies are committed to delivering top-notch services, ensuring your vehicle arrives safely and on time.
To safeguard your interests, take proactive steps before booking any vehicle shipping service. Conduct thorough research on the company, scrutinize customer reviews, and seek recommendations from trusted sources. By exercising due diligence, you can confidently choose a Miami car shipping company that aligns with your expectations and enjoys a positive reputation in the industry.
What kinds of frauds are there involving auto transport?
Car shipment frauds can be in a variety of forms. When searching for a car shipping company, keep the following in mind.
Exorbitant delivery costs
The saying "If the price seems too good to be true, it probably is" is one that you must be familiar with. When it comes to the price of automobile transportation services, nothing could be more correct.
It seems sense to demand a service of average quality at a fair price. You can get caught off guard if you don't comprehend the expenses related to offering a car transport service. An automobile shipping firm considers a number of factors when determining the cost of shipment. Auto transport firms are only allowed to charge a certain amount, no matter what.
Compare numerous automobile shipping estimates to determine the going rate for a certain location or distance to prevent being caught off guard. Click here to learn more about shipping rate configurations. Most essential, resist the urge to accept an absurdly low auto transport quote.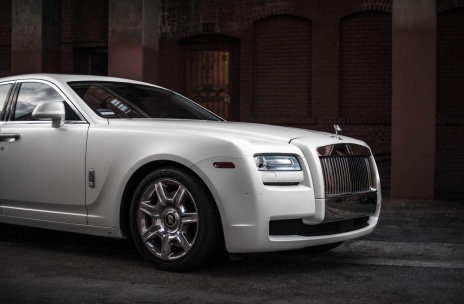 Avoid Phishing Scams
When a con artist sends an email or text message that purports to be from a reliable automobile transportation firm, this is known as phishing. To track the delivery of their automobile or make a payment, the email or message instructs the receiver to click a link or provide personal information.
The website or link may appear authentic at first glance, but it is actually a fake that has been created to look true yet steal your personal information.
Inadequate coverage
An auto transportation firm pretends to have insurance coverage for the vehicles it travels as part of this deceptive operation. The coverage, however, is either insufficient or nonexistent. What does this mean for the client? Risking monetary damages if the vehicle being exported is damaged or disappears during transportation.
You may relax knowing that all of the carriers utilized in transport with reputable Miami car shipping are properly insured. These transport companies don't mind if you want to double-check the information when you make your reservation and they'll be happy to provide it to you.
False vendor
Anyone who posts a car for sale online or in a classified ad, offering services they really don't perform, is a false vendor. When a potential customer approach them, they request a down payment for the vehicle. The con artist can demand that the purchaser transfer the money or provide a cashier's check.
To make the transaction seem more official, they could also offer forged paperwork or other fraudulent information. After receiving payment, the fraudulent vendor vanishes, leaving the buyer without a car and empty-handed.
Night-and-day businesses
The Federal Motor Carrier Safety Administration is where a legitimate auto shipping business must register to legally transport autos. They must fulfill specific criteria, such as having the necessary minimum insurance coverage, in order to obtain that registration.
Some businesses operate illegally as a quick fix. You could run into one of these businesses since it's not always simple for the authorities to shut them down.
If you request the number and are given it, you may enter it into the FMCSA website to confirm its accuracy. It will inform you if a vehicle transport business is legitimately registered and confirm that it carries the necessary level of insurance.
Make every effort to stay away from these businesses. To achieve that, requesting their motor carrier number is the best course of action. They are not a genuine auto transportation company if they lack one.
Unidentified drivers
Some vehicle shipping businesses don't operate as direct carriers. They act as brokers that locate other businesses to handle the transportation rather than sending your automobile themselves.
By keeping the difference between what you pay them and what they pay the carrier, they are able to make money. Even while this isn't a scam, it's likely that the method they use to find a driver for the job will turn out to be one.
Some businesses stipulate that they won't refund your money if you cancel within a predetermined number of days of the work. That terminology will be used by a dishonest business to present you with a lowball offer.
They surprise you with the news that they are unable to locate a carrier willing to work for such a low fee once the cancellation time has passed. The decision is then yours. If you decide against shipping your automobile, you will forfeit your deposit.