Did You Know Most of Michigan's Weed Is Tested by Retired Police?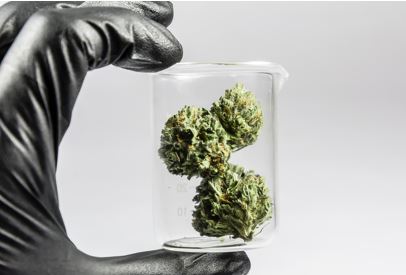 Cannabis testing remains a sticky issue in an already sticky industry. In most states, legalization of recreational and medical cannabis comes with strict rules regarding product quality and components, which means that products available in dispensaries around the country need to undergo rigorous testing before they can be put on shelves and sold.
If only it were that easy.
Though testing is a typical state requirement for cannabis products, testing facilities are restricted in various ways across the country, to the extent that there typically are not enough testing centers to meet market demand. It is typical for states or counties to develop zoning laws specifically for cannabis labs to prevent them from setting up spaces within city limits. Further, some states mandate specific equipment or techniques which do not contribute to testing accuracy but instead restrict laboratory access to those who can afford the steep costs of operation.
An excellent example of how laboratory restrictions can affect a state is in Michigan, where most of the state's cannabis passes through a single laboratory — one owned and operated by retired cops.
About Viridis Laboratories
Viridis Laboratories launched in 2016, the brainchild of Todd Welch, who prior to owning Viridis completed a 25-year career with the Michigan State Police. Viridis is composed of two labs, one in Lansing and another in Bay City, which totals more than 15,000 square feet of space — and an expansion is planned for the Lansing location later this year.
The first two employees hired at Viridis were connections Welch made during his time in the service: Dr. Michele Glinn and Greg Michaud. Dr. Glinn has 12 years in Michigan State Police's toxicology unit, and much of that time during an era of cannabis prohibition. Thus, she boasts plenty of experience identifying cannabinoids — Viridis's main task. Greg Michaud began his career as director of the State Police's forensic science division, giving him experience overseeing over eight crime laboratories. In addition to these three retired police officers, Viridis has roughly 40 employees.
Despite the small size of the outfit, Viridis is responsible for testing over 250,000 pounds of cannabis products every year. This amounts to roughly 67 percent of all recreational and medical marijuana sold in Michigan over the past five years.
Though a common instinct is to applaud Welch and his team of retired police on this outstanding effort, which has delivered safe and effective cannabis products to countless Michiganders, it might be worth wondering why Viridis has been tasked with such a heavy responsibility. In general, it isn't wise to place such a significant regulatory load on one business; if that business folds, for any reason, the state is then left scrambling to find other ways to meet demand. Though Viridis is thriving now, any disruptions it faces could devastate Michigan's cannabis industry should it suffer any obstacle that reduces its efficiency.
How Michigan's Lab Laws Can Change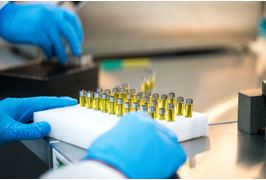 Michigan has a well-developed process for becoming a fully licensed cannabis testing laboratory — but the process isn't easy or particularly fair. In fact, there are plenty of ways Michigan can change its laws affecting cannabis labs to provide more security to the cannabis industry as a whole.
The first step is a "prequalification," a thorough background check on an applicant and any employees identified by the business. This is meant to ensure that those running the lab have no prior convictions — which is perhaps why Viridis, with its staff of retired police, so effortlessly became the number-one testing facility in the state. Doing away with this step would improve social equity within the cannabis space, giving those unfairly penalized by outdated cannabis laws more opportunities to find success under new regulations.
The second step is license qualification, during which cannabis labs must demonstrate that they have secured appropriate facilities that meet the requirements of their municipality. Unfortunately, this is where many would-be labs get stuck. Michigan cities — and cities around the U.S. — often purposefully make it difficult if not impossible for a cannabis testing facility to find legal premises. City officials pass rules making it illegal for labs to operate within a certain radius of a school, within a certain type of commercial building and/or without certain types of testing equipment. Reviewing these regulations and doing away with those that have no effect on safety would be a significant step toward faster, better cannabis testing.
Finally, Michigan requires all laboratory applicants to pay a $6,000 fee, which is an exorbitantly high sum that prevents certain entrepreneurs from even considering launching a laboratory business. Reducing these fees or providing waivers for minority entrepreneurs is critical to building a more diverse cannabis industry with greater social equity.
Viridis is not the bad guy in the Michigan cannabis testing lab story — Michigan is. The retired cops working at Viridis are doing what they can to deliver high-quality products to cannabis consumers in the state. Even so, Michigan needs to do better to open laboratory regulations, so Viridis doesn't have to shoulder such a heavy cannabis load.
3 Tips to Start a Cannabis Grow
If you've never grown cannabis before, it can be tough to know where to begin. You'll need a number of supplies, and taking care of a plant requires a significant investment of time that not everyone is able to dedicate to the process. Still, for those who are patient and attentive, growing cannabis can be an educational and enjoyable experience. Not only that, but since cannabis products can be expensive, it can help you save money in the long run too. While growing can be an involved process, almost anyone is capable of a successful grow, as long as you're willing to put in the time required to educate yourself beforehand. For anyone looking to grow their own cannabis plant, read on for three tips that will help you get started.
1. Invest in quality supplies.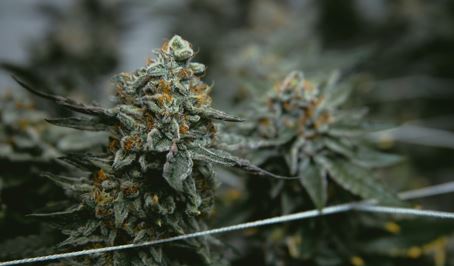 Your cannabis will only be as good as the supplies you use, and you'll need quite a few if you want to set up a grow at home. First, it's important to decide whether you'll grow indoors or outdoors. If you don't live somewhere with a climate suitable for outdoor growing, or you don't want to attract attention, growing indoors is probably a better idea. A cannabis grow tent is a good idea for indoor growers or those without much space to set up their operation. Some grow tents even include a built-in grow light and ducts for ventilation. If you decide to use a grow tent, look for something durable and that has enough space for the number of plants you intend to grow.
2. Research the growing process thoroughly.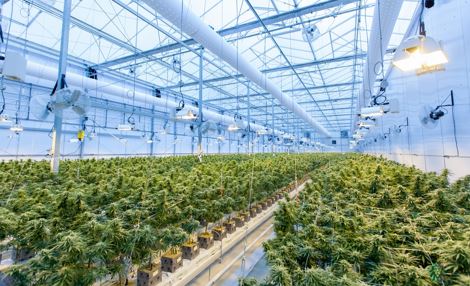 There is a wealth of information available online on everything about growing cannabis. You'll need to learn about everything from how to create optimal growing conditions to what to do after you harvest your plant. Avoiding pests is another common problem with growing cannabis plants, as is making sure they have the right nutrients in order to mature properly. People have been growing cannabis for thousands of years, and there are a number of online and offline communities dedicated to helping new growers learn the ropes. Don't be afraid to reach out to enthusiasts in your area, since there's no better way to learn than from the experiences of others.
3. Monitor your plant's progress, and care for it consistently.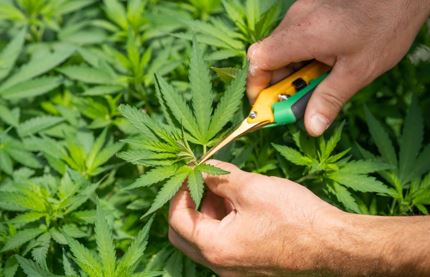 It's always best to reduce the number of variables in your growing process. Regular monitoring is essential, especially if you want to catch any issues before they can ruin your entire grow. Don't start a cannabis grow if you're not going to be home consistently and frequently through the duration of the growing cycle, cannabis can be a labor-intensive plant. Even after the flowering stage when the plants are harvested, the flower will still need to be dried and cured before it's ready to consume.
Even the type of water you use to care for your plants can make a difference. If you plan on growing frequently, it might be worth looking into a company like Canadian Springs that can provide regular delivery of high-quality, filtered water. While some growers use tap water, others prefer to stick to filtered water, especially those located in areas where tap water quality can be poor or unreliable. It's worth investing in your plants if you want to ensure a high-quality harvest.
Starting a cannabis grow can be an overwhelming prospect, especially for first timers who don't have a grow room set up. Luckily, it's easier than ever to find information about growing cannabis, and new products like grow tents have made the process more accessible, even for beginners or those who don't have a lot of space available to grow. Everything from the quality of your equipment to the humidity and light in your grow room can affect the quality of the final product, so it's important to be thorough in how you prepare and care for your cannabis plants. Although it can be time-consuming, growing cannabis can be an incredibly rewarding experience, and most growers will tell you that the finished product is well worth the effort.
Tips to Getting the Best E-juice Supplies in Canada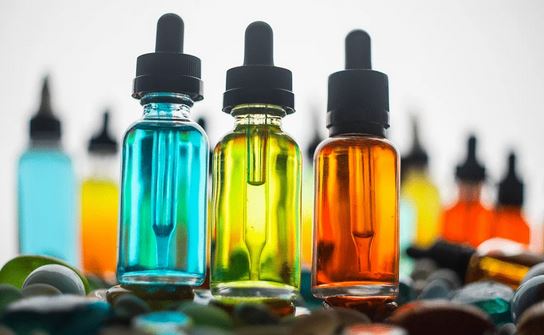 Shopping for the appropriate e-juice in Canada or any other part of the world can be intimidating. The taste, PG to VG ratio, nicotine levels, and other ingredients can hardly get to your expectations when buying premade vape juices. But you can solve this problem by buying ejuice supplies from Canada to make your own e-juice at home.
Unless you have the right information, the buying process can be challenging as well. You need to know where to buy the right products and spend the right amount of money. Fortunately, this article shares information to help you make your own e juice canada.
Know What You Want
The main reason why vapers prefer DIY ejuice supplies canada is because they want a perfect balance of flavors, nicotine, and e-juice experience. For beginners, it might be challenging to know exactly what they want. But those who have been vaping for a while might know.
Anyone who wants to go the DIY way should know the items they want to make customized vape juice at home. For instance, someone who is not interested in nicotine will not need to order it.
Choosing the Right Vendor
Vaping in Canada is common, and so are the suppliers of DIY vape juice supplies. If you are looking for ejuice supplies in Canada, like ePuffer, the journey should start with getting the right vendor for all of the products you need.
Check on the web and social media websites to know who are the best sellers. Most importantly, check what supplies they have, how much they sell, and how they will ship it to your destination. Review websites give lists of legit vendors and reasons why they are the best.
Choosing the Right Flavor
Canadian vape juice suppliers make sure that vaping enthusiasts get a variety of flavors to choose from. The good thing is they categorize them according to common vape juice flavors. So, if your favorite vape juice flavor is fruit, you can get this flavor to make diy e liquid canada as you want it.
Flavors are categorized as fruity, candy, milkshake, tobacco, and numerous cocktail options. There are hundreds of flavors, which means that you can get everything you want. Again, you should check on the web and social media websites to know what is trending.
Choosing Nicotine
Nicotine is also on the list of ejuice supplies in Canada that you can buy. Buying nicotine concentrate will allow you to balance the strength in a perfect way. Therefore, you are no longer confined to strong, mid, or low levels.
Buying nicotine can be sensitive since you need a high-quality supply to avoid adverse health effects. If you are not sure, do detailed research to know what is good for you.
Choosing the Propylene Glycol and Vegetable Glycerin
The base of any vape juice is PG or VG. The best vape juice contains both in a carefully balanced ratio. If you are a DIYer, then consider both of these products when looking for the best ejuice supplies canada. How you mix them will determine the smoothness and throat hit.
When buying, make sure that you get food-grade products that are approved for human consumption. Since the base is the bigger portion in an e-juice volume, making a mistake can affect your health and overall vaping experience.
Choosing other Suppliers
Other ejuice supplies in Canada include bottles, mixing jars, and manuals. You need these as well to make your own e juice canada. The good thing is that many suppliers of the other supplies we have discussed have these as well. So, choose on their website and place the right order.
With all of the above items, it is possible to make diy e liquid Canada and enjoy every bit of it.
CBD for Daily Wellness: What You Need to Know
Humans have been using the cannabis plant for thousands of years to help ease certain ailments and promote good luck and health. Over the past decade, 17 states across the U.S. have legalized recreational cannabis, which has created a multi-billion-dollar legal cannabis industry. A byproduct of some states lifting their ban on cannabis has been the dramatic rise in the popularity of cannabidiol (CBD).
Millions of people all over the United States have discovered the health benefits of CBD, but there are just as many people who still don't know what it is or how to use it. That's why we put together a brief guide to help people understand how to use CBD products for daily wellness as well as some of the pros and cons of CBD.
CBD isn't THC.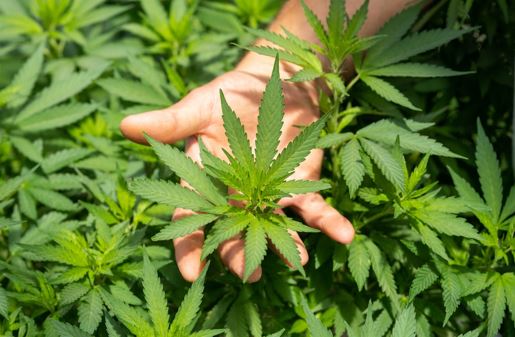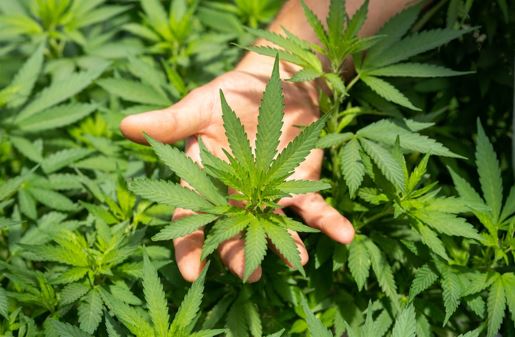 The most important thing to know about CBD is that even though it's a cannabinoid, it's significantly different from THC. One of the main things people love about it is that it doesn't have the same high-causing effects as THC, and pure CBD is legal in most states.
CBD companies make THC-free CBD products from hemp rather than marijuana plants, so they only have trace amounts of THC. Furthermore, CBD is known to counteract the effects of THC rather than enhance them.
Plenty of people take CBD for insomnia.
One of the most common use cases for CBD is insomnia relief. Many people report getting better sleep after using CBD tincture for the first time. Charlotte's Web CBD Gummies are specially formulated with full-spectrum CBD and melatonin to promote better sleep and regular sleep cycles.
Many people believe Charlotte's Web bedtime gummies are the best CBD for sleep. The FDA hasn't evaluated CBD as a sleep aid or for any other uses, so you should consult with your doctor before using CBD.
There are levels to CBD products.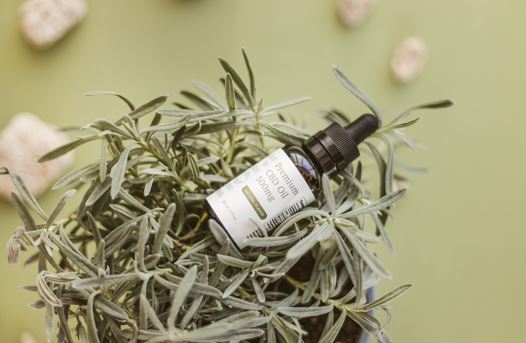 Full-spectrum CBD is CBD that is extracted in whole-plant form and therefore still has all of its components, those being flavonoids, terpenes, and cannabinoids, including THC. Many experts believe that full-spectrum CBD having all its elements lends itself to the entourage effect, by which the cannabinoids enhance each other's effects and make the CBD product more potent.
The other two types of CBD products are isolate and broad-spectrum CBD. Broad-spectrum CBD has everything except for the THC that's in the full spectrum incarnation. Isolates usually only have CBD, some of its phytocannabinoids, and select extracts or pure CBD for poor sleep or any reason.
CBD comes in different levels of potency.
There are different potencies of CBD for different purposes, so it's important to adhere to the uses and dosages suggest on CBD products. Using too much CBD or in a way not detailed in the product's instructions could lead to you experiencing adverse side effects such as nausea or diarrhea.
You can also use CBD to promote mental wellness.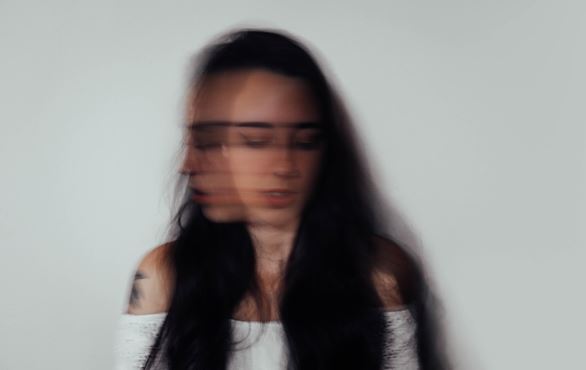 Another one of the main uses of CBD is to ease anxiety and depression symptoms. Many people use a full-spectrum extract tincture and mix it with their teas or other beverages to make a warm, soothing beverage. You can also add chamomile, which is also known for promoting calmness and ease from sleep deprivation, and a hint of mint for the aroma and flavor. A cup of chamomile and mint tea with CBD tincture will get you back to recreating your favorite gel nail design with your friends and actually chilling while you Netflix in no time.
There are plenty of different types of CBD and CBD brands. Whether your goal is to get a restful sleep, ease from chronic pain, or peace of mind, you should consult your doctor before using CBD supplements, oils, tinctures, and even gummies. It's also a good idea to shop around to get the best deals and discounts on CBD.