Debunking the Latest Perfume and Cologne Myths That Exist Today
Humans have a long history of wanting to smell nice. The earliest perfumes are rooted in ancient Greece and created using musk, civet, or ambergris oils with the essences of flowers and herbs mixed in. Nowadays, the fragrance industry is a vast marketplace of its own with many celebrities creating and marketing their own brand of perfumes. While the industry has grown, there are still many myths that linger on. If you'd like to know what is perfume fact or fiction, read on as we debunk common perfume and cologne myths.
Perfume Is for Ladies, Cologne Is for Men
One of the most common myths of the fragrance industry is that fragrances are gender-specific. Fragrances are marketed and advertised that way, but the reality is far off. The two titles have to do with how strong the scent is, and how long it lasts.
Perfume or parfum is the strongest and most enduring scent and contains 15 to 30 percent perfume oil. Next in line is eau de parfum, or slightly less potent eau de toilette. Eau de cologne contains 2 to 4 percent perfume oil, beaten only by the briefly scented eau fraiche. The perfume oil blends with a carrier and solvent.
Spray and Walk Through the Cloud
While this has been touted as the classic way to apply perfume, it really just dilutes the essence of your fragrance. The 'perfume cloud' technique also wastes your product. Can you imagine taking your Carolina Herrera Perfume and pouring a little down the drain every day? There is a better way! The most effective way of applying a scent is to dab or spray a tiny amount directly onto the skin. Pick areas that give off warmth, such as your neck or the inside of your wrists.  The fragrance soaks into your skin and gets released by body heat.
Test Strips Are Best for Perfume and Cologne Testing
It's a common practice to spray perfume on a test strip, wave it around and smell it. While this will give you an accurate idea of what the perfume may smell like in the bottle, it misses out on the effect of your body chemistry. Our pheromones, body oils, and natural scents all affect any fragrance that we use and create something completely unique from what comes in the bottle. Perfumes comprise head, heart, and base notes and these usually emerge as the day goes on. The best way to know if a perfume will work on you is to smell each of the three stages.
Rub the Scent in Straight After Applying 
A popular myth is that you should rub your wrists together after applying perfume. This is meant to help with absorption and 'warm the perfume up'. While this does break down the perfume molecules and make the scent stronger for a short time, it tends to shorten the staying power of the scent. Allowing the scent to rest on your skin and be absorbed naturally is the best way to make the most of the scent you're applying.
The right perfume and cologne can complete an outfit, make you feel like a million dollars, and create a fashion statement. Debunking the myths lengthens the life and strength of your scent.
If you enjoyed this article, find other fascinating facts under our Health tab.
Portraits of Grandparents: Preserving Memories of Our Elders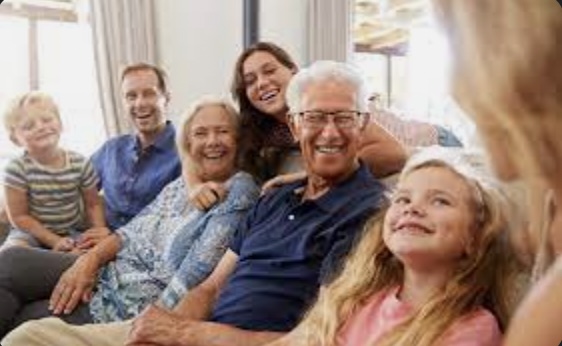 Our grandparents are often some of the most important people in our lives. They have been with us since our childhood, guiding and nurturing us, and providing us with a sense of security and love. As we grow older, our grandparents may age and become more fragile, and we may become more aware of their mortality. One way to preserve our memories of them is to create portraits of our grandparents.
Portraits of grandparents are a visual tribute to their lives and a way of preserving their legacy. A portrait captures the essence of the individual, reflecting their unique personality and character. A good portrait captures more than just their physical appearance; it can evoke memories of their voice, mannerisms, and the way they made us feel. A portrait can be a cherished heirloom that is passed down from generation to generation.
Why Create Portraits of Grandparents?
Creating portraits of our grandparents is a way of preserving their memory and ensuring that their legacy lives on. As we age, our memories of our grandparents may become less vivid, but a portrait can help to bring those memories back to life. A portrait is also a way of honoring our grandparents and showing them how much they mean to us.
A portrait can also be a source of comfort during times of grief. When our grandparents pass away, we may feel a profound sense of loss. A portrait can help us to feel that they are still with us in some way, and can provide us with a sense of connection to them.
Creating a portrait of our grandparents can also be a way of strengthening our relationship with them. Sitting for a portrait can be an intimate and emotional experience, and can help to deepen our understanding of our grandparents. It can also be a way of showing them how much we care and appreciate them.
How to Create a Portrait of Your Grandparents
Creating a portrait of your grandparents can be a challenging but rewarding experience. There are a few steps you can take to ensure that your portrait is a success:
Choose the right medium: There are many different mediums you can use to create a portrait, including paint, charcoal, pencil, and digital tools. Choose the medium that you feel most comfortable with and that will best capture your grandparents' unique character.
Choose the right setting: Choose a setting that is comfortable and familiar to your grandparents. This can be their home, a favorite park, or a place that has special meaning to them.
Choose the right pose: The pose your grandparents take can have a significant impact on the final portrait. Choose a pose that is natural and reflects their personality.
Pay attention to details: Details are what make a portrait unique and special. Pay attention to the details of your grandparents' face and clothing, as well as the setting around them.
Take your time: Creating a portrait is a process that takes time and patience. Don't rush the process and take the time to get everything just right.
Conclusion
Creating a portrait of your grandparents is a way of preserving their memory and ensuring that their legacy lives on. A portrait can capture the essence of the individual and evoke memories of their voice, mannerisms, and the way they made us feel. It can be a cherished heirloom that is passed down from generation to generation.
By creating a portrait of your grandparents, you can honor and celebrate their lives, deepen your relationship with them, and provide yourself with a source of comfort during times of grief. So why not take the time to create a portrait of your grandparents and preserve their memory for generations to come?
The Most Reliable Solar Generator For Outdoors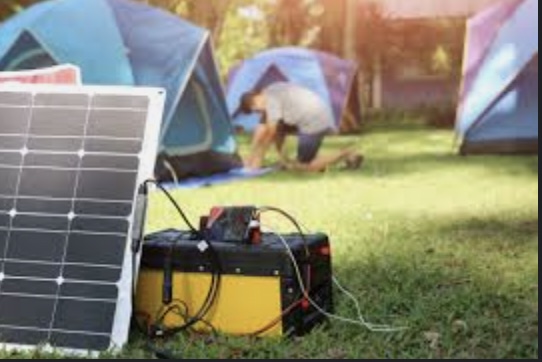 Are you looking for a reliable solar generator that can provide you with the power you need when you need it? If so, you have come to the right place. In this blog, we will look at what solar generators are, how they work, and some of the best options on the market.
Solar generators are a great way to provide power to you in an environmentally-friendly way. They convert sunlight into electrical energy, which you can use to power your appliances and electronics.
Solar generator for outdoors
Do you love spending time outdoors? Whether camping, hiking, or just enjoying a sunny day in the park, a solar generator can be a great way to keep your devices charged and connected.
The solar generators are a new technology and perfect for those who need a reliable power source for their outdoor needs. You can use solar power for various devices, including lights, computers, and refrigerators.
Tips for choosing a solar generator for outdoors
If you're looking for a solar generator for your next camping trip or outdoor adventure, there are a few things you'll want to keep in mind. Here are some tips to help you choose the right solar generator for your needs:
How much power do you need
This will depend on what kind of devices and appliances you'll be powering. Make a list of everything you'll need to run, and estimate how much power each will require.
Choose the right size generator.
Once you know your power needs, you can start shopping for generators. Please pay attention to each generator's wattage rating to ensure it can handle your power needs.
Consider portability.
If you'll take your generator on the go, portability is important. Some generators are designed to be easily transported, while others are stationary. Choose a generator that will be easy for you to take with you wherever you go.
The best solar generator for outdoors
Below is the solar generator that can fulfill your outdoor needs:
Anker 521 Solar Generator
When you're off the grid and relying on solar power, you need a reliable and durable solar generator to keep your lights on and your devices charged. The Anker 521 Solar Generator is a great option for those wanting a high-quality, portable solar generator.
This solar generator is made with durable materials and is designed to be sturdy and weather-resistant. It has a high-capacity PowerHouse which is 256Wh. It has a 100W solar panel, making it ideal for long-term use.
Anker 535 Solar Generator
The Anker 535 solar generator is a great portable power solution for those who need an efficient way to generate electricity. This unit is perfect for camping, tailgating, or any other outdoor activity with a backup power source. This generator is also a great choice for those who want to be able to generate power in an emergency. This generator is equipped with two 100 watt solar panels that can be used to recharge the internal battery. The capacity of this generator is 512Wh.
Conclusion
Anker's reliable solar generator has different sizes; you can choose one according to your budget. Make sure you select a durable generator that can withstand the elements. If you want to be prepared for any situation in an eco-friendly way, then these are the options.
How to Choose the Perfect Wedding Invitation Design for Your Big Day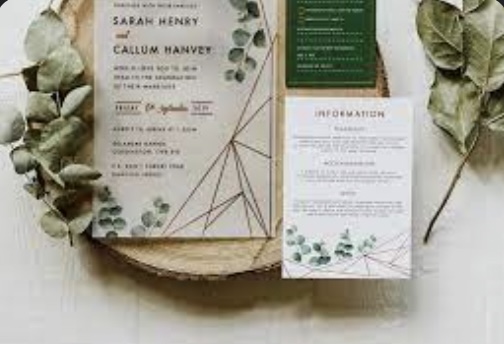 A wedding invitation is an important part of any wedding ceremony. They are the first thing that guests will see, and they set the tone for the entire event. Choosing the perfect wedding invitations can be a daunting task, but with a little bit of guidance, you can easily find a design that reflects your personal style and the overall theme of your wedding. This article will discuss how to choose the perfect wedding invitation design for your big day.
Determine Your Wedding Style
The first step in choosing the perfect invitation design is to determine your wedding style. This will help guide their design. Do you have a formal or informal marriage? Will it be a traditional or modern ceremony? Do you have a specific colour scheme or theme in mind? These are all crucial factors to consider when selecting the design.
Choose a Colour Scheme
Once you have determined the style, it's time to choose a colour scheme for your invites. Your colour scheme should reflect the overall theme of your marriage. If you're having a beach wedding, for example, you may want to choose those that reflect the ocean, such as blue and green. If you're having a fall wedding, you may want to choose warm, rich colours like burgundy and gold.
Select a Design that Fits Your Personality
Your wedding invitation should reflect your personality as a couple. If you're fun-loving and quirky, you may want to choose a design that reflects that, such as a whimsical, illustrated invitation. If you're more traditional, a classic, elegant design may be more fitting. It is an extension of you and your partner, so make sure to choose a design that feels true to who you are.
Consider the Printing Method
There are many different printing methods to choose from when it comes to wedding invitations. Each method has its own unique look and feel, and some are more expensive than others. Letterpress printing, for example, is a traditional and elegant printing method that involves pressing ink into the paper using a metal plate. Digital printing, on the other hand, is a more affordable option that allows for more intricate designs and colour schemes.
Personalise Your Invitations
Personalising them can make them even more special. Consider adding a monogram or a custom illustration that reflects your relationship or marriage theme. You can also customise them by adding a special message or quote that is meaningful to you as a couple.
Don't Forget the Details
When selecting your marriage invitation design, don't forget to pay attention to the details. Consider their size and shape, the type of paper you want to use, and the type of envelope that will accompany them. These details may seem small, but they can have a big impact on their overall look and feel.
Set a Budget
It's essential to set a budget for your wedding invitations before you start shopping around. They can vary in price depending on the design, printing method, and quantity, so it's essential to know how much you can afford to spend. With a predetermined budget, you can limit your choices and select a design that is suitable for your requirements and falls within your financial constraints.
Conclusion
Choosing the perfect wedding invitation design requires some thought and consideration, but it doesn't have to be a difficult task. By determining the style, choosing a colour scheme, selecting a design that reflects your personality, considering the printing method, personalising them, and paying attention to the details, you can find the perfect design for your big day. Remember, your marriage invitation is the first impression that your guests will have of, so make it a good one!