Breaking the global market expansion barriers with a virtual phone number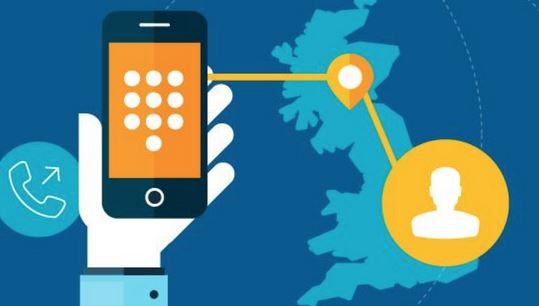 The very next step after a successful small business is to go global. Expanding at a global level is a mark of success and progress. By gambling on new growth opportunities, you can expand your revenue and market presence. But, is it that easy?
Though going global is a great initiative, it comes with its own set of challenges and obstacles. You need to grapple with high infrastructure cost, sparse connectivity between teams situated at different locations, and winning the hearts of locals. To register your ubiquity on the global level, a business must break these barriers and hurdles. One potential weapon to combat all these hurdles is a cloud-based phone system.
Fueled by the power of the internet, a VoIP based phone system can help a small business in infinite ways. By decreasing the set-up costs, and allowing you to contact your global consumers without any qualms, this tool makes your global expansion a hassle-free transition.
Typical barriers and their remedial solutions with VoIP
How to make a place in the local consumers' hearts on a global level?
One of the most common and foremost barriers is to gain a place among your global consumers. You may have earned name and fame at your motherland. But when it comes to going global, you again need to gear up yourself with great marketing and advertising skills. Your consumers also must have some personal local favorites. Plus, various studies revealed that most of the consumers prefer buying local as it is approachable and dependable.
Thus, it is important that, as a new entrant, you should take your global consumers in confidence to taste success. You need to approach them with the right marketing and advertising tactics. It may be an easy task for big corporate and business houses as they can spend millions of dollars on it. But, it's not every small business's cup of tea.
In that case, you can own a Business telephone number that will help you out by all means without pinching your pockets. With this, you can buy a phone number with a local area code and operate it from anywhere. For example, if you are expanding your US business in France, then you should buy local France virtual phone number of cities like Paris (33-1).
So, when you call consumers, or they call you, they see a local number. So, they feel that you have a local presence and likely to trust you more. If you made it happen then congratulations, you have won half of the battle.
How to subdue the high infrastructure cost of global expansion?
Next, the most worrisome thing that bothers small business is setting up the infrastructure in the global market. You need to have an office space, communication system, and a whole team of executives to support your business in the new market. All of this comes with a hefty price tag, which will be out of reach for a small business.
Instead of opening a new office in the prospective market, we would suggest you first to set up a call center at your home location. This call center will help you to take care of telemarketing, customer queries, and promotion. Make sure you use a cloud-based phone system for this. As it comes at a cheap price, it can help you to operate from your home location, and exert very low international call incurring charges.
How to centralize the communication system?
While you are growing on a global level, you need to make sure that your operations in a new market and back home should be in sync with each other. Information should be easily accessible without location restrictions, and your agents can manage both work fronts easily.
To overcome this hurdle, you can take VoIP-based second phone line. With its help, you can manage both the operational areas from a single device. You can receive calls from local and global consumers on a single mobile-phone.
As you would be using VoIP technology for a second phone line, you can make calls on Wi-Fi or mobile internet connection, which is very pocket-friendly.  You can use a second phone number mobile application and start doing effective call management for both the locations easily and hassle-freely. Don't forget to avail membership of this service and save some more bucks.
Before you leave
Globalization is the need of the hour regardless of the hurdles and issues that come in the way. With the latest and cost-effective resources such as virtual phone number, second phone line, and VoIP calling, even a small business can curb the high costing factor of globalization.
So, what are you waiting for?  Take them on-board and touch the new horizons.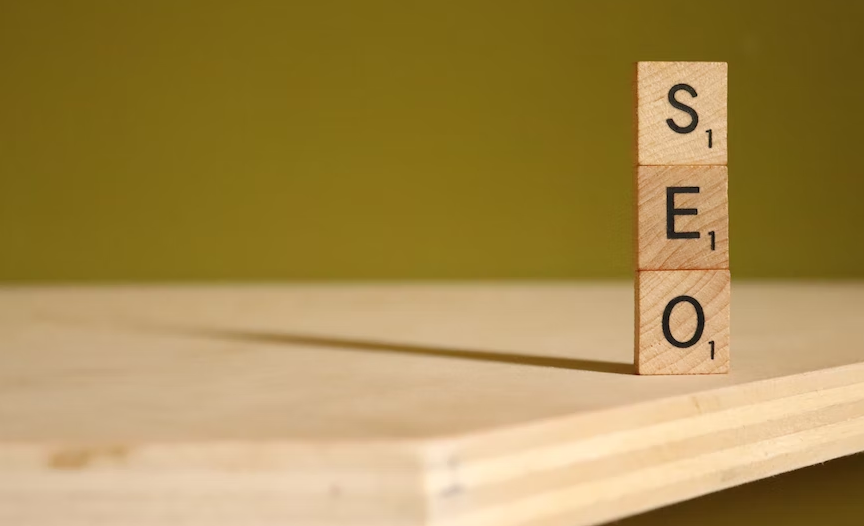 Discover what is this marketing strategy and how to improve and help your business
Currently, we have a lot of information at the same time. With a cell phone, we can do more than call and text people. We have a dictionary and an encyclopedia inside our phones and, in seconds, it's possible find information about the same subject.
But how to make your content relevant to the users and appear first in a search results page without paying? That is when the SEO strategy enters. Search Engine Optimization (SEO) is a strategy to rank your website in a Google search results page.
This strategy can give authority to your contents, creating traffic to your page, bringing new clients and reaching your target. To start an SEO project, there are some tools you have to work with. Check it out!
Technical SEO
First, you need to check some technical SEO's tools, like the speed of your website, is your website fast to open pages? The more speed, the better the user experience, and Google sees your page as relevant. It is also important to analyze if there are tracking links, if your website is easy to find. Besides that, it is crucial to see if any link directs to a broken page, because this can harm your website. You can hire specialists to check this out, they have the tools to analyze all of these points.
On page SEO
After analyzing your website, you need to take a look inside your pages, the information allocated inside your website. It is important to check the titles, contents, texts and keywords. All of that makes a better user experience and shows Google your page is relevant to the subject and searches, guaranteeing that your website has the answers and solutions the user looks for. Besides that, check if your website corresponds to the SEO title, if it's optimized with keywords that people look for.
Off page SEO
Looking inside your website isn't enough for a SEO strategy, but is important to see what other pages are saying about you. Meaning, it is necessary to do an analysis of links directioning to your pages. It's very good when this happens, because Google sees your website as relevant, once there other websites recommending yours. For this recommendation, it is important to create quality contents. However, be careful, the analysis is important to check if the websites with links to your page are healthy or not.
Local SEO
Google has been changing and improving everyday. Today you can see the location of an establishment you need just by typing something you want to buy. SEO local makes sure that Google recommends your business to those who are looking for in the area, bringing new clients.
Benefits that SEO brings
Working SEO can be an extensive job, and the results come in the long term. That's why there are specialists in the area with tools to improve your business and this work brings some benefits.
Increase the organic traffic
The SEO work does not consist in paying to your website seems relevant, it uses a strategy to show how relevant your website is for Google, bringing new people spontaneously. When this happens, you get organic traffic, bringing more views and qualified users that are looking specifically for something you have to offer.
Better conversion rating
Once you have qualified users, the conversion rating can increase, once they are looking for something specific. So, the chances of hiring are bigger, especially because SEO projects guarantee a better user experience, something crucial to your customers and users.
How do I prepare for a graphic design job?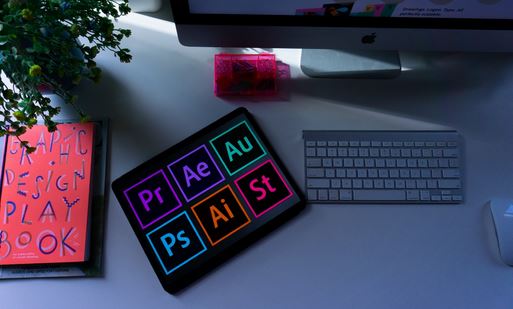 If you are a creative and artistic person who loves spending time creating beautiful drawings, a career in graphic design may be your dream job. Because there is nothing better than getting paid for something you are passionate about and love doing.
Landing a graphic design job requires you to have relevant educational qualifications, skills, and an excellent portfolio. A Bachelor's in Graphic Design is the right degree that can help you acquire the relevant skills and experience in the field.
Are you confused about how to land a graphic design job? Well, let's see how you must prepare to get hired in the graphic design industry.
Get a graphic design degree
Education is the most important part of landing any job role. A student with a relevant educational background has more chances of getting hired than others. Enrolling in a Bachelor's in Graphic Design programme at any reputed institution is the first step to building your career in the industry.
The programme develops your skills and provides you with practical experience essential to any job role.
Develop your skills
Having the necessary skills is compulsory to impress the employee. Out of all the skills, creativity and drawing skills are the ones that top the chart. You must be creative and well-versed in developing various artistic creations manually and digitally. The employee must understand that you have the skills necessary to communicate ideas through art.
Besides creativity, you should know the operations of various tools such as Adobe's creative apps as these are crucial elements in designing.
Create a portfolio
Creating your portfolio is the best way to introduce your work to the world. Choose your best works and post them on social media platforms or create a website of your own for it. In this way, you can build networks and connections with different people from across the world which will make finding a job easier.
Gain practical experience
What employees look for in candidates are their skills and practical experience. There are many internship opportunities available across the web which can be done simultaneously with your degree. Gaining some practical experience through internships or work sets you ahead in the competitive job market.
Career opportunities
Now that you know how to land a job in the graphic design industry, let's look at the popular career opportunities in the industry.
Creative director
A creative director handles the advertising and marketing sections of an organisation and develops concepts for various projects.
Multimedia designer
A multimedia designer develops content for various platforms such as television, websites, advertisements, etc.
Product developer
As the title suggests, a product developer develops products according to the specifications and heads the design process of the entire product development.
UX designer
A UX designer designs user interfaces for various platforms and products that attract potential customers.
These are all well-paying jobs in the multimedia industry. Besides these, you can also opt for freelance work with several clients who pays you well. Whatever the choice, the graphic design industry is full of opportunities.
Focus on the Major Reasons for Tax Filing Software
Tax filing is hugely stressful and requires proper attention. When it comes to tax filing, you must focus on documents, totals, receipts, and others to make a tax report. As a crypto trader or investor, you can understand tax implications for everything to perform with a digital asset. With crypto tax software, you can figure transaction, cost, and value throughput exchange. 
The software allows users to join wallet addresses and exchange accounts to generate tax-relevant information. It is suitable for saving time and compliance with the local tax office. Some users may also review different software and select the perfect one. 
Integrate wallet and exchange:
Crypto users have different exchange accounts and wallet addresses for a different purpose. Tax software simplifies everything in one place if you want to keep track of what performs on the platform. You can add the exchange and wallet account to the platform and manage the tax filing process efficiently. 
Users can integrate read-only exchange API to software. After integration, crypto owners note all transactions on the exchange. Once you add everything to the software, you can monitor and update the tax report. 
Software supports a different range of wallets in the crypto space.

It lets people bring the wallet public address to track wallet transactions.

When you utilize a trust, metamask, or ledger wallet, the software helps you track all transactions. 
Access fair market value:
People feel challenged to keep track of what you paid for the digital asset. Buying, selling, and swapping digital currency comes into a taxable event. Crypto users must understand the cost basis. Whether the cost basis is off, users prevent paying more in tax.
The software brings you great support to know every digital asset price and convert them into local currency.

People never make delays in preparing a perfect report for 

crypto wallet taxes

.

It is convenient for crypto owners to file a tax in digital currency.
Access taxation office:
You can opt for software that integrates with local tax office regulators. It is suitable for people to know the number and tax office they support and fulfill a tax report. 
If you separate long-term gains from short and factor half of the capital gains tax discount, the software helps you create a report accurately. Tax office regulators never knock on the door for an audit and save you from severe penalties and fines. 
Generate tax report quickly:
Digital asset owners often focus on the best tool to generate tax reports. You can integrate necessary things like wallet and exchange and adjust cost basis and transaction type. The software allows users to collect the necessary information to generate the report. In that manner, you can prevent tax complications and save a penny and effort. So, you can utilize the right software and take complete advantage in the long run. 
Conclusion:
The above things help people make the right decision to choose software. It is best to save a lot of effort, time, and track everything using a single solution.