Best Free Attractions in Ottawa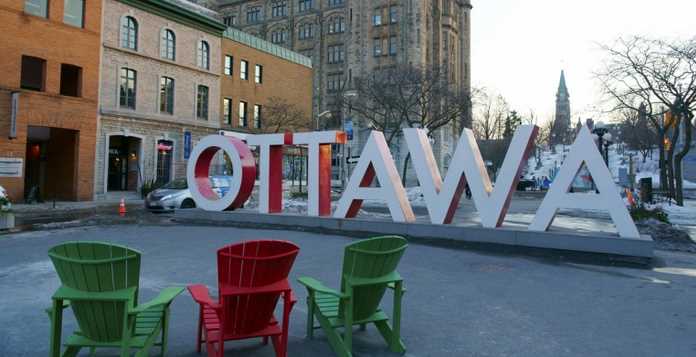 Taking a unique trip up to Canada could be a very cool experience. Even if you currently reside in the Great White North but have never made your way down to Ottawa, it could be a cool and unique experience. Plus, most of the best places to visit in Ottawa cost a whopping zero dollars. The best kinds of trips are free trips.
National Gallery of Canada
Being one of the largest museums in all of North America, the number of sights within Canada's National Gallery is unimaginable. On the inside of the building, they display copious amounts of abstract, European expressionism, and even Canadian historical pieces. Not to mention the building itself has intense beauty.
As you approach the National Gallery of Canada, you will be greeted by a castle-like structure, but it is made entirely of glass. If you decide to check out the Gallery at night, the light from the inside of the building illuminates the building. At night, the Gallery looks like a glowing lantern from miles away.
Parliament Hill
Exploring the entirety of Parliament Hill will take an entire day, at minimum. There is so much to do at Parliament hill, from the buildings, the library, and even the classic Canadian mounted police station.
The first step at Parliament Hill should most definitely be the Parliament Buildings. The classic Gothic period architecture leading to an amazing view of the Ottawa river is the perfect place to begin your experience of Parliament Hill. There is so much historical Canadian value that can be received from just one visit to Parliament hill.
Diefenbunker
Canada's historical Cold War Museum, also known as Diefenbunker, is a must-see when checking out free activities in Ottawa. This museum is a live memorial of an underground storage facility that the Canadian government had created in case of Nuclear Warfare.
There are so many historical facts that you can learn about the Canadian perspective of the Cold War from visiting a memorial. For example, there was a program entitled EASE, which stands for Experimental Army Signals Establishments. The program EASE was a play on words relating to the word ease. This program was created as an outlet for the Canadian people, and it successfully calmed social panic.
Notre Dame Cathedral Basilica
This classic Canadian piece of catholic history is a staple in Ottawa. Although the Notre Dame Basilica represents an important piece of religious history, it is also a big artistic landmark in Canada. Walking the Notre Dame Basilica hall is the closest you will get short of crossing the Atlantic to seeing the Sistine Chapel.
Plus, it is extremely close in distance from the National Gallery of Canada. So, if you want to immerse yourself in free Canadian art, then going to the Notre Dame Basilica is a sure thing.
There is so much to see in Ottawa that it is almost impossible to pack everything into one trip. That being said, there are several beautiful Ottawa homes for sale that are just calling your name. If you think that Ottawa is a place that you could see yourself in the future, there is no harm in at least exploring the thought.
Buying A Fixer-Upper Property Vs. Brand-New Home: Which Is The Better Option For you?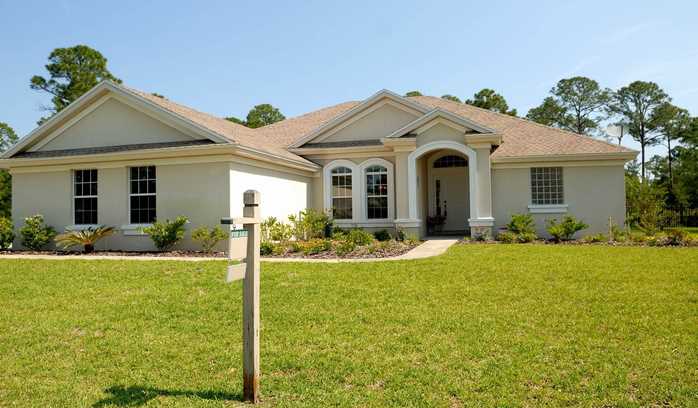 Settling on what type of property to buy is always a big decision, but deciding as to whether you want a fixer-upper or to go brand-new can be equally as daunting. In this article, we're going to look at some of the pros and cons of each, so you can decide which option is best for you.
Buying Fixer-Upper Properties
If you're thinking about buying a fixer-upper property, here's what you need to know…
The benefits:
More bang for your buck: fixer-uppers tend to be cheaper because there is more work to be done. So, while all of the space might not be liveable yet, with some work you'll be getting a decent sized property for less.
Great locations: while it's not always the case, older homes tend to be in some older neighbourhoods with charming settings – not to mention the interior charms.
Cheaper property taxes: older properties in older neighbourhoods tend to require less property tax than new properties in new neighbourhoods.
A good project: some people love DIY and getting stuck into a home renovation project. Buying a fixer-upper allows you to come in and shape the property as you see fit.
Flip for profit: if you are great at DIY and have a good vision for home renovation, you can significantly increase the value of your home and flip for profit.
The disadvantages:
Old features, utilities, and appliances: there's a good chance that your fixer-upper will require a lot of maintenance on old appliances and utilities, which can be a nuisance.
Unexpected problems arise: it's not uncommon to be surprised with hidden issues.
Increased value isn't guaranteed: you run the risk of investing time and money into renovating a property for little reward.
Long-term construction: unless you have time to focus solely on your renovations, flipping property can be time-consuming and expensive.
Buying New-Build Properties
If you're more interested in new-builds, here's what you need to consider…
The benefits:
Ready to move in: a new-build is ready for you to move in immediately with zero additional work required.
No maintenance: everything is brand-new so you won't need to worry about any maintenance labour or costs any time soon!
Eco-friendly: most new-builds are built with energy-efficiency in mind.
Local amenities: newer homes are built in planned communities with access to great local amenities.
The disadvantages:
More expensive upfront: brand new builds with quality construction and new appliances are always more expensive upfront.
Not always a great location: many new communities are further out from city centres and thus make commuting to work longer and more tiresome.
Young landscaping: new neighbourhoods with immature landscaping tend to have more noise pollution as there are fewer adult trees to absorb sound, etc.
Conclusion – How to decide?
Ultimately, the decision comes down to your lifestyle and what you'd like to achieve. If you don't have any DIY skills or the desire to flip a property, then a new build might be more appropriate. If on the other hand, you like the idea of having a bare shell that you can make your own, a fixer-upper can be a wonderful project. Just take your time to weigh up the various considerations and decide from there. In any case, you'll find plenty of inspiration at DDproperty.
What's Causing Ongoing Home Price Appreciation?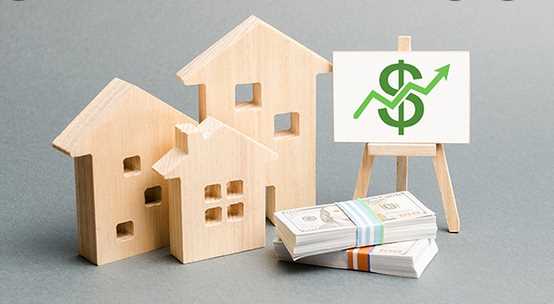 House prices generally rise annually. This is important as inflation causes the real cost of items to increase. If house prices stayed the same then the property would actually be worth less in real terms. However, while the global pandemic did cause house prices to stagnate slightly, this has quickly been addressed and house prices continue to rise steadily.
In fact, the average price of a property in Australia is now high enough that people aren't buying their first home until they are in their forties. It also means that people are looking for alternate ways to get homes, such as investing in the tiny house movement or visiting a reputable auctioneer to see what properties are available at attractive prices.
If you're looking to get on the housing ladder then you're probably interested in what is causing prices to continue moving upward, and whether it is likely to change in the near future.
Low-Interest Rates
One of the biggest drivers of house price increases is very low-interest rates. They have been low for a number of years, this makes it easier and more affordable to borrow money which creates two scenarios for house price increases:
More Buyers
The easier and more affordable it is to borrow money the greater the number of people that will try to do so. Of course, markets work by supply and demand. Higher numbers of buyers mean demand is higher than supply, allowing sellers to push their prices upward.
Expansion Options
The other knock-on effect of making it cheap to borrow money is that homeowners can easily afford to borrow funds and improve their property. That means, extensions, solar panels, and other improvements.
Naturally, most improvements will increase the value of the property.
Low Unemployment
Thanks to a strong economy and the many aids offered by the government, unemployment has stayed low. This has been maintained despite the global pandemic. That means more people are in a position to purchase properties.
Again, this is increasing the demand without increasing the supply by the same percentage. In other words, sellers can almost command any price for their property.
Will It Continue
While prices are likely to continue upward, the pace of the rise will slow and they will become more affordable.
The first reason for this is that inflation rates are increasing, slowing the economy and making people more cautious about spending. That reduces the demand for homes and helps to create a balance between supply and demand, stabilizing the prices.
Alongside this, the real wage rate is increasing faster than it has done in recent years. This is allowing more people to afford houses and encouraging confidence in the market.? However, instead of increasing demand, it is simply making properties more affordable to people that are already looking.
The result is more confidence in the market, allowing more properties to be created. This increases the supply and helps to maintain the balance between supply and demand. Of course, higher interest rates may deter some people from buying or borrowing. That could impact the market further as it reduces demand again.
4 Common Property Problems During Cold Weather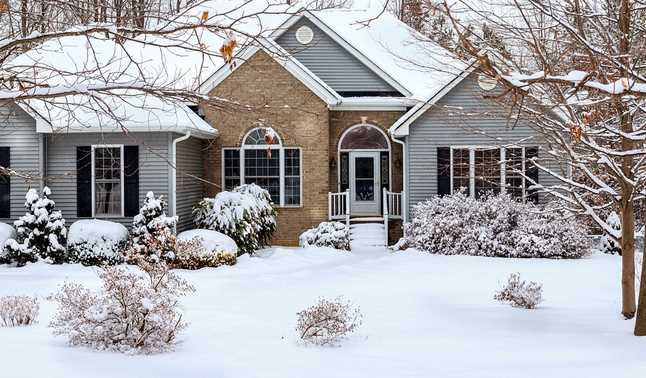 Extreme cold, rain, wind and snow can cause much damage to properties of all sizes. Not only can it result in problems to the exterior of a property, but it may lead to issues developing inside the home that can affect people's comfort and safety.
As you will want to protect your house and loved ones during fall and winter, you must learn about the potential issues that might strike and find the best solutions. Read about four common property problems during cold weather.
Debris Damage
Extreme weather conditions can cause debris damage to many homes. For example, windstorms or the heavy weight of snow may cause trees or branches to break and fall, which may impact a property. It may lead to window damage or affect the home's structural integrity, resulting in heat loss, water leaks and expensive repairs.
It isn't always possible to protect your property from debris damage, but there are steps you can take to prevent collisions during fall and winter. For example, you must remove loose, heavy items from your garden and trim damaged tree branches.
Frozen and Burst Pipes
Cold weather is the most common cause of burst pipes. Pipes exposed to cold temperatures are also more at risk of freezing and bursting during winter. It happens when the water inside the pipes becomes frozen due to the extreme temperature, causing them to expand and burst.
Prevent frozen and burst pipes by regularly inspecting exposed pipes and repairing any cracks or leaks. For example, you could seal leaks with caulking, spray foam, or weather stripping. You can protect interior pipes from freezing by installing insulation or using a plug-in heating cable.
Radiator Leaks
It is common to spot a radiator leak during fall or winter, as you likely haven't used the heating appliance during spring and summer. Unfortunately, a radiator leak is often an indication that your radiator is coming to the end of its life and needs replacing.
Common signs of a leaking radiator include:
Droplets or small puddles of water around your radiator
Rust around the pipes or valves
Inefficient heating
If you have a radiator leak, the best option is to replace it with a more reliable, efficient design. You can then introduce a more modern radiator to heat your home and complement your interior, such as column radiators. It will freshen up your home while improving its temperature and energy efficiency.
Mold Growth
As a homeowner is less likely to open their windows during winter, the lack of ventilation can increase a property's risk of unsightly and unhealthy mold growth. Poor ventilation is a breeding ground for dampness from condensation.
Stop mold from developing during cold temperatures by opening a window when cooking, showering or washing up. It will allow air to circulate when increasing your home's humidity, which can prevent a build-up of condensation on your walls, windows and pipes. It is a small yet effective step to avoid mold growth during fall and winter.