An Introductory Guide on How to Vape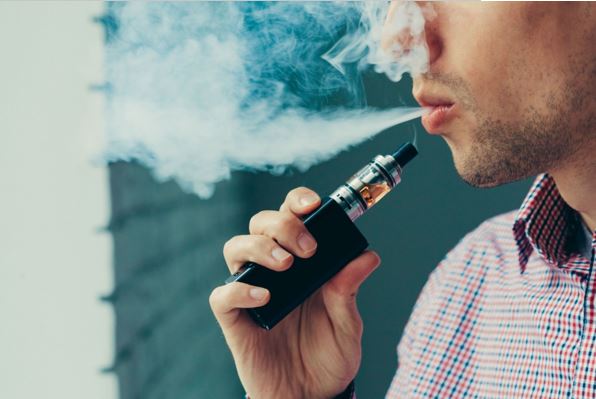 It's no secret that vaping has become increasingly popular in recent years.
That's because more and more people have begun to discover the benefits of vaping over smoking. After all, it's far more healthy.
If you're interested in trying a vape pen for the first time, you've come to the right place for advice. This article takes a look at how to vape for beginners, including where to buy a vape pen, where to buy cartridges, and how to get the most out of the experience.
Keep reading to get the inside scoop on vaping 101.
The Benefits of Vaping
First of all, let's take a look at some of the reasons you should consider vaping vs smoking. The biggest reason is that it can help you finally stop smoking. That's because you can still get the fix you crave without ingesting the same harmful chemicals.
Vaping vs smoking also enables you to reduce nicotine use. Plus, second-hand vape is far less toxic than cigarette smoke. Thus your need for a fix won't be nearly as annoying to everyone around you.
Understanding the Basics
Now let's discuss the basics of vaping.
The key difference between vaping and smoking is the fact that your vape pen heats up e-liquid into vapor that you inhale rather than inhaling smoke.
Once the e-liquid evaporates, you simply refill your vape pen with a new cartridge.
Vape Pens
Vape pens are electronic devices that are designed to heat up e-liquid. They are battery-powered and relatively inexpensive. These devices are made up of several basic components, including the atomizer, tank, and mouthpiece.
Check out these carts, pens, and pods.
Mods
There are several types of vapes available on the market. The first is the basic vape pen described above. The next is called a mod. The key thing that separates a mod from a basic vape pen is size. A mod is larger, designed with a bigger tank and a bigger battery. This will help make your e-liquid last as long as possible.
E-Liquid Cartridges
Another great benefit of vaping is the ability to enjoy a wide range of e-liquid flavors. This allows you to maximize flavor rather and change things up depending on your mood and taste preferences. E-liquid cartridges are relatively inexpensive, enabling you to experiment and discover exactly what you like best.
How to Fill Your Vape Pen
Loading your vape pen with e-liquid is a snap. Every vape is a little different, but the cartridge should just pop right into the chamber so that you're ready to go in only a few seconds.
How to Operate Your Vape Pen
To smoke, simply load a fresh cartridge into the e-liquid chamber and place the mouthpiece between your lips. Now press the button. This will activate the coil and immediately generate vapor.
A Guide On How to Vape for Beginners
Giving up cigarettes is never easy. Fortunately, these tips for how to vape will help make your first vaping experience as enjoyable as possible.
Keep scrolling to discover more great lifestyle tips and advice on this blog.
Everything to know about cosplay costumes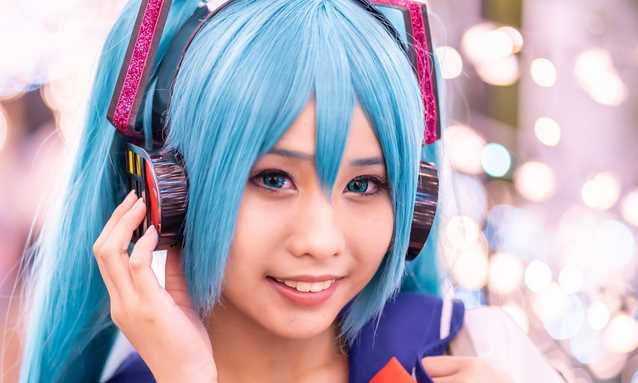 Cosplay is a combination of two words, costume and play. This process is wearing costumes of certain fictional characters and doing some play. People from all over the world are interested in cosplay. Sometimes people are so inspired by certain fictional characters that they want to be like them. So this leads to cosplay culture. Cosplay culture is quite common and famous among people all over the world. Some of the most significant things that people need to know about cosplay and Anime Cosplay Costumes are listed below.
1.    Cosplay started in Japan
The first and the most significant thing to know about cosplay is that cosplay started in Japan. Cosplay is known as kosupure in Japan. This was initiated from the land of anime and manga, known as Japan. The word cosplay was first used in 1984 by the continuously increasing trend of comic book conventions in Japan. It started in Japan, and now cosplay is famous throughout the world, and people are quite interested in cosplay costumes.
2.    All types of conventions involved
People should know all types of conventions involved in cosplay. Cosplay does not involve a single thing, as you can have a wide range of conventions from which you can choose the characters of your interest. You need to choose the right convention to participate in the cosplay act. You can have conventions related to gaming, anime, pop culture, science fiction, and anime. People can have conventions related to certain themes, such as Star Wars and Disney. You should choose the right convention to participate in cosplay. Cosplayers can wear Captain America Costume.
3.    Make a good costume
In a cosplay act, participants have to wear costumes. There are countless characters that you can choose from. You need to choose the right convention for you and make a costume according to the convention. You can make good costumes to participate in several contests.
You might win money for having the best costume in cosplay, so that is why you should try your best to make the best costume for cosplay. Moreover, you can stitch the costume on your own, or you might order the costume from the internet.
4.    Cosplayers are not stupid
It is a misconception that cosplayers are stupid and weirdos. This is not right. Cosplayers are people like the rest of the people. Cosplayers might have different interests, but they should be treated equally. So it is totally a misconception and unfair to treat cosplayers differently. Cosplayers should be given equal rights as normal people have.
5.    Cosplay is fun
The last but not least significant thing to know about cosplay is that cosplay is fun. Sometimes cosplayers choose funny characters and enjoy cosplay. Being a cosplayer, you can become whatever you want. You can become any of your favorite fictional characters. Cosplay is a fun activity, and that is why people from all over the world are interested in cosplay.
The bottom line
These are some of the most significant things that people should know about cosplay. Cosplay requires cosplayers to wear related costumes, and that is why cosplayers should choose the best costumes.
Choosing Life Insurance: What You Need to Know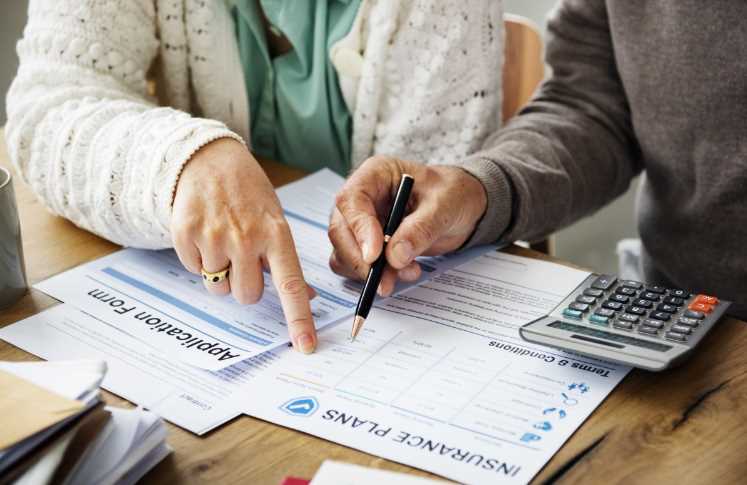 There's no denying that life is full of unexpected moments. That's why you should learn to treat every single minute as a special gift.
Unfortunately, most people take their daily lives for granted. But you never know how much more time you'll have to spend with family and friends. Thus you need to make sure that your spouse and children will be taken care of when you're gone.
Choosing the right life insurance can be confusing. Fortunately, you've come to the right place for great advice on how to buy life insurance regardless of your age or current health.
Keep reading to get the inside scoop on the different types of life insurance you should consider investing in to provide financial security for your loved ones.
What Is Life Insurance?
Let's start by defining exactly what life insurance is. Basically, this is a type of insurance policy you can buy that will pay out once the policyholder has died.
Why is this important? Well, most people invest in a whole life policy in order to provide a financial safety net for their family. This can obviously lessen the blow of losing the loved one, especially when the deceased was the primary earner in the family and still of working age at the time of their death.
How Much Do You Need?
The size of the policy you buy should be based on how much money you want to leave behind for your loved ones. This is especially important to keep in mind when you have small children living at home who will need to be provided for.
A good rule of thumb is to buy a policy that will replace at least 10 years of your salary.
When Is the Best Time to Buy a Life Insurance Policy?
There is never a bad time to buy this type of insurance policy. In fact, the sooner the better. But it's especially important to invest in whole life coverage prior to retirement so that your spouse can look forward to financial stability long after you've passed away.
You can learn about whole life insurance at https://paradigmlife.net/blog/converting-military-life-insurance-to-whole-life/.
What Is the Best Type of Policy for You?
Most companies prefer to sell whole life policies because that's where they make the most money. Thus it's important to remember that your insurance agent makes a commission for every policy they sell.
Another option is a term policy. This is a less expensive type of policy because it pays more the longer you have it, whereas a whole life policy pays out a larger amount but the premiums are typically 5 to 10 times higher.
A Guide to Choosing the Best Life Insurance for Your Family
It's not fun to think about the fact that you won't live forever. But it's extremely important to buy a good life insurance policy so that you'll know your family will have everything they need when you're gone.
Please continue exploring the articles on this blog for more valuable lifestyle tips and advice.
8 Must-Have Customizations For Your 4×4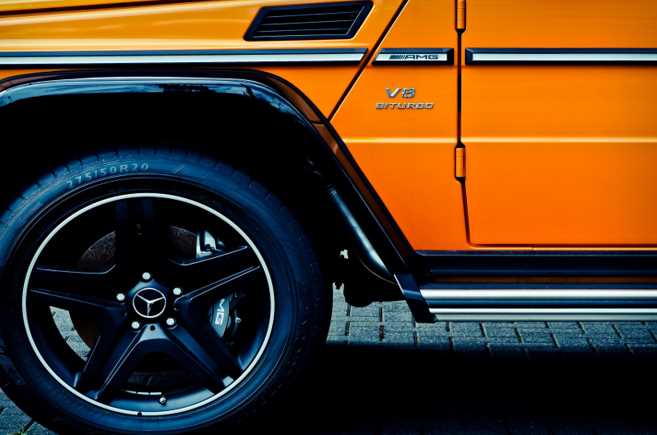 Cruising with your 4×4 on the highway isn't bad, but taking it off-road can be an exciting adventure. Off-road trucks are meant to be in the rough, but the factory parts on many models aren't suitable for rough terrain or mud runs. Instead of relying on your stock equipment, you can purchase aftermarket products, such as the bakflip mx4 best price, to improve performance, handling and minimize repairs. Here are some of the must-have upgrades for your 4×4.
Tires
Unless you have a premium off-road package, your truck's stock tires are intended for street driving. Off-road tires are one of the most vital upgrades for your vehicle. Rocks, obstacles and plants can damage your tires when you're off-roading. The kind of tire you need depends on the terrain. You need durable all-terrain tires for rock crawling, but you can go with mud tires for swampy lowland areas. Check out the rim and tire packages to save money when you're also shopping for new rims.
Winches
When you're stuck in the mud, a winch can pull you to dry ground and save you a call to the tow truck company. There are several winches on the market with various options, but the electric winches are the simplest models to use. The line pull rating on most units ranges from 9000 lbs. to 12,000 lbs. Although the winches are indispensable when you're stuck, they can also provide relief to fellow off-roaders who need a tow.
Recovery Straps
If you're unable to buy a winch for your truck, a recovery strap is the next best thing. Recovery straps or snatch straps can stretch 30 feet and hold up to 33,000 lbs. Although there are numerous types of straps, each model has universal fit loops to hold any vehicle.
Tonneaus
When you're considering which 4×4 off road accessories to buy, you may overlook the tonneau covers. However, a cover protects your truck's bed and keeps you from cleaning the bed after a mud run. Tonneau covers are available in folding, roll-up and powered retraction models. They conceal the contents of your bed and reduce air drag to improve aerodynamics.
Suspension
Your truck takes a lot of abuse on off-road trips, and your factory components have a short service life in rough terrain. By upgrading your vehicle with new suspension parts such as leaf springs, coils and control arms, you can take your truck in any terrain. Enhanced suspension improves your ride and minimizes your repair shop visits.
Lift Kits
When you're barreling over rocks or driving on a riverbank, your truck needs substantial clearance to avoid undercarriage damage. A lift kit can raise the clearance height. It's a crucial piece of equipment for rock crawling events.
Bumpers
Purchasing a more durable bumper for your truck can protect the bodywork and headlights from off-road debris. An all-terrain bumper also keeps your front end from being scratched when you plow through thick brush.
Truck and SUV Tents
If you're planning an overland adventure with your 4×4, you'll need a tent to provide cover when you turn in. Truck tents attach to the rear or side of the vehicle and come in several different sizes.
After deciding which 4×4 upgrades you need, you can visit a trusted online merchant for the lowest prices.