All the Ways You Can Consume CBD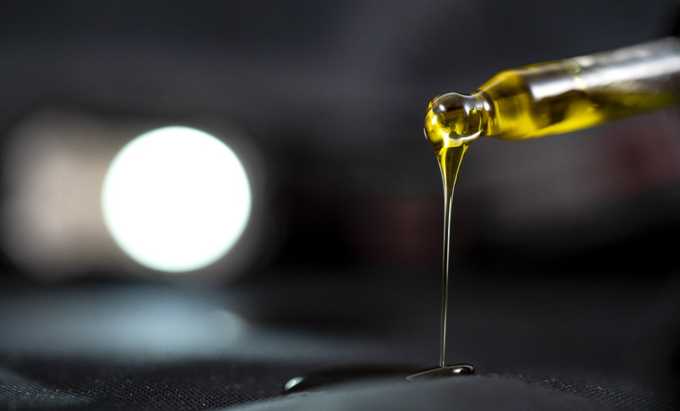 Cannabidiol (CBD) is a psychoactive drug but not the way most people think. It doesn't create a euphoric high state like THC, and it is believed to help deal with anxiety, depression, even seizures. Despite what was propagated in the past, various research results have proven that most of its benefits are real. It has anti-inflammatory properties with real power to relieve pain. If you are thinking about using CBD, here are eight ways to do it.
Smoke Like a Cigarette
The most popular method to consume CBD is smoking it like a cigarette. You simply roll a joint around CBD strains and start smoking it. If you want to make it safer, you should buy real cigarettes, take out the tobacco, and fill the strains. The filter in the cigarette will also make it easier to smoke.
Eat CBD Gummies
Gummies are the easiest and a tasty way to consume CBD. You can buy full spectrum CBD gummies and keep them in your pocket. You won't have to disturb anyone around you and you won't get judgmental looks. Besides, it doesn't require any preparations.
Use it With a Vape
Vape is much safer than a cigarette and it also creates more smoke. Vapes are also richer in flavor which makes it the best way to consume CBD, although a bit expensive. Its smoke is created through combustion, which is why it is not hot and doesn't hurt your lungs.
Rub CBD Lotion and Creams
Many products like lotions and creams now come with infused CBD. Many of them are used for relieving pain and many as beauty products. You can rub it on your skin and benefit from its anti-inflammatory and healing properties.
Mix Oil in Your Food
CBD oil gained fast popularity because it can be used for massage as well as in food. Many athletes use it to massage their muscles to relieve pain and reduce inflammation. You can add it to your foods like salad and get an extra flavor with health benefits.
Try CBD Tincture
It's kind of oil, but you only use one drop of CBD under the tongue, and it's more than enough. The tincture is an alcohol-based extract mixed with the compound of cannabis. You can also mix it in your food and drinks or directly apply it to your skin.
Take Pills with Water
If you want to avoid all efforts, you can get its pills. Simply take one pill with water and you will feel better with your pain and anxiety. While this will get the job done, it is not a very fun method if you are consuming it for recreational purposes. You will only feel like a sick patient, forced to take pills.
Mix CBD Isolate
CBD isolate is a raw powder that can be consumed in multiple ways. The most common method is to mix it in food and drinks. With the powder topping, you will feel its presence and flavor. Many mix it in their coffee every morning to boost start their day and get the energy to keep working hard all day.
How to Enter the CBD Industry With These 10 Steps.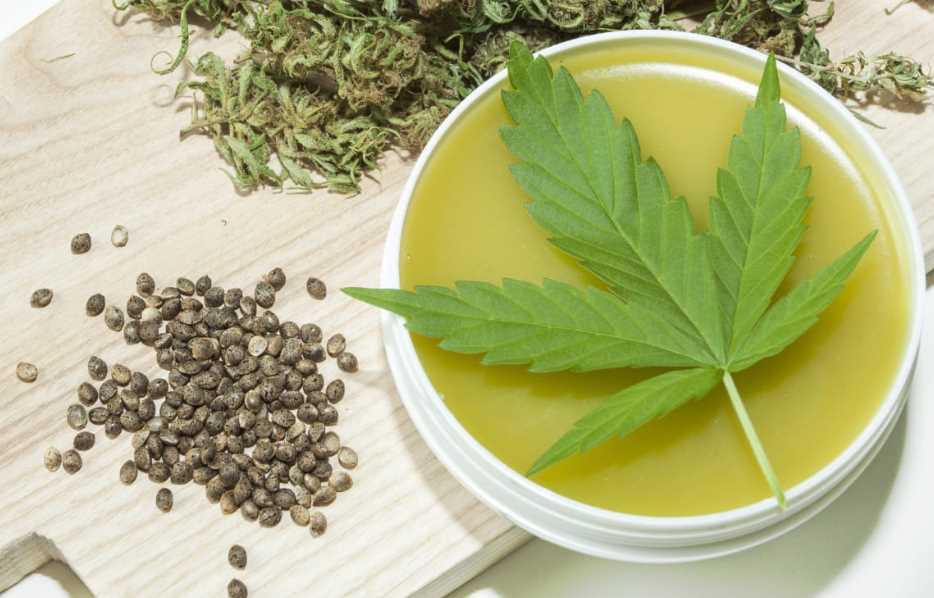 Did you know that 64 percent of adults in the United States of America are familiar with CBD? That is a massive target audience that you have at your disposal and all you'll need to do in order to capitalize on it is to start your own CBD business. It might sound difficult figuring out how to start a CBD business, but if you take it one step at a time then you'll find it is easier than you'd think.
Starting a CBD business is similar to starting any type of business. While coming up with CBD business name ideas is important, there are other steps in your CBD business plan that you'll want to take care of as well.
The good news is that you're in the perfect place to learn more about putting together this CBD business plan and providing a great product that helps people. Keep reading this article for more.
1. Understand Your "Why"
The most important part of starting any type of business is knowing why you're doing it and what your goals are. Starting a CBD business is no different. Knowing your purpose will help you when you're putting together your CBD business plan.
You need to think about if you want to run your CBD business as a side hustle or a hobby, or if you have bigger plans for your CBD business. This is also important because you might already have a different career. If that is the case, are you prepared to quit that career to focus your time and energy on your CBD business?
It is important that you know the answers to these questions before you take further steps towards learning how to start a CBD business. You'll also get a better idea of your motivation for starting your CBD business. Knowing what motivates you will help you grow your business into what you've always pictured and help you make your dreams come true.
2. Determine Your Target Market
You are aware that 64 percent of adults in the United States are familiar with CBD products but that doesn't mean that they're interested in purchasing them. It is important that you determine who your target market is and do your best to market your products to them. It isn't realistic or possible to reach and market to every demographic.
Knowing your target market will help you to determine where to invest your resources when it comes to marketing your goods. From there, you can cultivate your brand and your brand image around what attracts and appeals to the target audience. This impacts everything from the content that you produce for your brand to the packaging that your products come in.
There are certain things to look at when you're determining your target market. Try to put together an idea of the occupations of those that you're marketing your CBD brand and products. This will help with marketing your cbd business to the right people that will have an interest in buying and enjoying your CBD products.
You also need to think about where these people shop, the things that they care about, and if the CBD products that you're selling create impulse and excitement for them.
3. Know How You'll Market Your CBD Business
You'll also want to have a clear idea of how you intend to market your CBD business. Digital marketing and social media marketing are two effective options in this day and age. If you want to get your CBD business up and running then you'll need to be prepared to spend a lot of time, money, and energy on putting together a great marketing campaign.
Your marketing plan should be comprehensive when it comes to showing your products off to the target market that you identified in the previous step. Having a clear target market gives you an idea of what resonates with these potential customers, but now you need to think about how you'll pitch them on giving your products a try.
You'll need to decide if you want to focus your marketing online or in person. Perhaps you'll opt to go with both options when it comes to marketing your CBD business. It is up to you to decide which you think is best.
If you plan to sell to people in your area then you'll want to consider setting up a booth at the local farmer's market or at different festivals in the area. You could also work with local shops and boutiques to set up a display area for your CBD products.
If you're running an online CBD shop then you'll want to focus your energy and money on marketing your CBD business online for the best results.
4. Choose a Domain Name
It is difficult to have a successful business in the age of the internet without having a website. Having a website leads to legitimacy when it comes to consumers and building trust. This means that you'll need to pick out a domain name for your CBD business in order to have an online marketplace for your goods.
A good approach is to see what domain names are available on the market when you're getting started. Then you can tailor your name around the domain names that you have to choose from. This is a much better option than facing legal issues as a result of choosing a brand or domain name that is already owned.
Even if you plan to sell your CBD products in person, you'll still want to maintain some level of presence online. This is one of the most effective ways to build trust with consumers. Make sure that you choose a domain name that is easy to spell and remember for your customers.
Try to aim for a domain name that is made up of two words and that appeals to your target market in some way. You'll also want to make sure that it ends in ".com" in order to get the highest amount of traffic to your online store.
5. Create Your CBD Brand
The next step involves creating and cultivating your brand. This part of the process involves making your brand fit the needs and wants of the consumers that you're targeting.
When it comes to your website, use pictures, and imagery that will appeal to the senses and feelings of your target audience. A good approach is to take a look at the websites that your competitors use. This will give you a better idea of how your website should look.
You also need to have realistic expectations. You're not going to start stealing business away from the established powers in the industry overnight. Be patient and market your CBD goods to consumers in an effective way.
6. Design a Logo
You'll need to come up with a cool logo that people will remember when you're starting your own CBD business. Think of classic logos like Nike, Lululemon, Chevrolet, and the New York Yankees. These logos can get spotted anywhere in the world and people will still recognize them.
While your CBD business won't get worldwide recognition immediately, the chances of that happening are higher if you design a cool and memorable logo that is related to what you do. A good idea is to keep your logo simple rather than going with a complicated design.
You should also try to avoid shadows when creating your logo for a clear logo that is easy to see no matter the lighting conditions. You'll also want to make sure that it is large enough to stand out to consumers.
7. Build Your CBD Business Website
After you've put together your brand and logo and you own your domain name, you'll want to start building a website. This website should have information about your brand as well as your mission statement. You'll also want to have a part of your website that focuses on the products that you're selling.
One of the most overlooked things with new businesses is the ability for people to view your website from their phone or mobile device. Just because your website looks great from a computer doesn't mean that it will be easy to use for consumers that prefer t shop on their phones.
For the best results, you need to consider finding a professional near you that will help you design the perfect website. You'll want to make sure that you have quality photographs and that your website is easy to navigate and explore. You'll also want to have a blog section where you produce content about CBD in order to boost your SEO numbers and drive traffic to your site.
8. Get a CBD Merchant Account
Next, you'll want to get started with the application process for a CBD merchant account. You'll need to do this in advance of some of these other steps as it takes up to six weeks for your CBD merchant account to get approved by the bank.
There are certain banks that allow you to set up CBD merchant accounts so it is important that you do your research in order to find the best bank when it comes to the needs of your business. It is important that you avoid applying for a CBD merchant account through a bank that doesn't offer that service as they'll close your account down without notifying you.
9. Find a CBD Manufacturer
After you're finished with getting your CBD merchant account established you'll want to find a CBD manufacturer or wholesaler that is willing to work with your business. There are two realistic options that you have at your disposal when you're looking at sourcing CBD products.
The first option is reaching out to and choosing to work with an established producer of CBD products. Partnering with a producer is a great way to get your CBD business up and running in a shorter period of time but you won't generate as much profit. Still, you can order CBD products in bulk in order to keep your costs lower.
The other option that you can choose is to produce your own CBD products. You'll have much greater control over your business and your products if you choose to go with creating your own CBD products for your brand. This also allows you to generate a much higher level of brand loyalty when it comes to your customers.
10. Start Advertising
There is no better time than now to start advertising your CBD business. The holidays are right around the corner which means that people are looking for the perfect gifts to get their family members, friends, and loved ones. There are many health benefits that come with using CBD products so you'll want to make sure that you've sorted out your brand advertising.
You can choose to hire a professional to help you out with getting your advertising started. Even if you choose this approach you should still learn how to market your products on your own. This will save you a ton of money in the long run and help you learn a new skill in the process.
You need to remember that the way that you market your CBD business will determine the type and the strength of the connection that you create with your customers. You need to be specific in the way that you market and how you market to your target audience. This is the only way to be sure that you're growing your business and your customer base.
You'll need to find an agency or professional that has experience marketing CBD products since there are legal issues there that need to get navigated. This is important to the overall success of your CBD business.
Start Your Own CBD Business Today
There is no reason that you can't move forward with starting a CBD business of your own. The most difficult part of making a career of selling CBD products is learning how to start a CBD business and come up with CBD business name ideas. Make sure that you also create a strong online presence with your customers.
For more helpful articles, make sure you check out more of our website.
Do Delta 8 Gummies Need To Be Refrigerated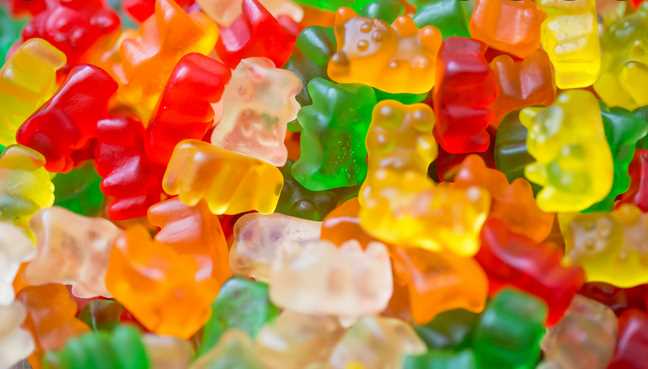 Delta eight gummies have been talked about all over the place recently. People are finding it and using it for a number of things, including to help treat their cancer symptoms. However, many people have one question: whether Delta eight gummies need to be refrigerated or not? This article will talk about this topic in more detail so you can get an idea if they do or don't.
So, do delta eight gummies need to be refrigerated?
Not necessarily. You can choose to refrigerate them, but it's not required. This is because delta gummies are made with no harmful ingredients like alcohol or preservatives that need to be kept in the fridge after opening. The reason for this is, so they do not go bad before their expiration date expires on your shelf.
There's nothing worse than getting all excited about a delicious treat and then finding out you have to throw it away just because you forgot to put it back into the fridge after using some of them earlier today.
So, if there isn't an expiration date on the package, just remember that even though these tasty treats taste amazing when chilled, they will last pretty much forever at room temperature as well, so get them out and try one.
How to Keep Safe Your Delta 8 Gummies?
If you want to make sure that your delta 8 gummies last as long as possible and they're not going to be exposed to any contaminants, we recommend you take the following steps:
Keep the excess gummies in the refrigerator
When you take a dose, take the minimum amount you need and store them back in the fridge. It will protect the gummies from melting and prevent them from being exposed to any contaminants.
This way, you will make sure that your delta 8 gummies are fresh for as long as possible, and they're not going to be contaminated by anything. Then, you can take out a dose whenever you need it without having to worry about the extra gummies melting or getting contaminated with dust particles in the air.
Avoid direct sunlight
Sunlight can damage the gummies, so if you keep them by a window or in some other place that's exposed to direct sunlight for most of the time, they may become unusable very quickly. This is why it's better to store these delicious treats inside your fridge and take out only what you need when you want a dose without worrying about anything going wrong with your precious delta eight gummies.
Use an airtight container
If you want to store your Delta Gummies in a place that's not the fridge, use an airtight container. This way, they will be safe from any contaminants and last for as long as possible, even if they're outside their optimal storage conditions (refrigerator).
Delta eight gummies are becoming more popular every single day. People have been using them for cancer patients who need relief from various types of pain associated with cancer treatment. They are made without harmful chemicals, so there's no reason why you should refrigerate these tasty treats. Of course, you can choose to do it, but it is not necessary since all ingredients used to make delta 8 gummies are natural and healthy, so they don't go bad before their expiration date expires on your shelf.
Marijuana in Maryland, A Matter of Law in the Free State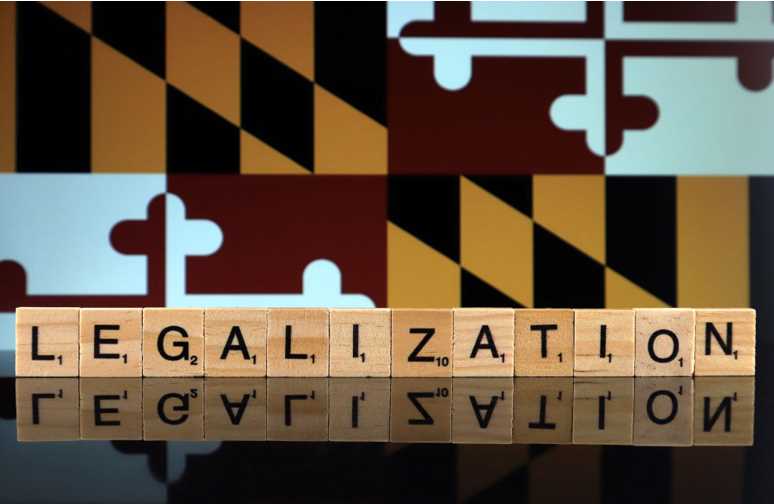 Currently, medicinal marijuana is legal in the state of Maryland and only available through a licensed Maryland dispensary. Patients must visit a doctor who prescribed medicinal marijuana and then go through the process of obtaining a Maryland medical marijuana card in order to purchase the appropriate medication from a licensed Maryland dispensary.
But there are many people in Maryland who seek more permission and greater freedom (it is the Free State, after all), to purchase and use marijuana on their own terms rather than relying on a physician to prescribe it. More importantly, they want the opportunity to use it recreationally if they choose to do so. The process doesn't appear to be all sunshine and smooth sailing, though. In fact, health experts are pushing for strong regulations and an equally robust public health campaign before legalizing the recreational use of marijuana.
The group warns that the continued and prolonged use of the drug represents increased health risks for individuals. The truth is that most of the evidence we have related to long-term marijuana use is largely anecdotal. The reason is simple. It is an illegal substance on the federal level. Most reputable studies rely, in large part, on government grants that were not extended to study the use of illegal drugs and their potential long-term health consequences. On a federal level, marijuana is still illegal. This means that while many states are beginning to legalize both medicinal and recreational use of marijuana, the long-term consequences of doing so are largely unknown.
When compared to normal pharmaceutical medications, these drugs go through extensive trials and studies to determine efficacy, risks, proper dosages, short-term risks, long-term risks, side effects, and more. Many of them have been studied prolifically for years, if not decades, before being approved for use. The same can't be said of marijuana, and that leaves a lot of room for questions on the health front. Especially before allowing it to the public as a recreational drug.
However, there is broad support in the state of Maryland for the full legalization and decriminalization of marijuana use. The health experts have, as a result, advised that a robust public information campaign be made available to explain that the marijuana used today is a much stronger and more potent version than was used 10 or even 20 years ago. Today's drug is more THC than CBD which means it is much more psychoactive than previous versions. Another issue is that illegally obtained marijuana is often laced with other drugs to deliver a more potent high. The problem is, some of these other drugs don't react well and lead to overdoses and other health emergencies.
Buying from a Maryland dispensary ensures that people are getting quality marijuana that hasn't been mixed with other illicit drugs or questionable ingredients. That is one massive benefit that legalization offers. Another concern, though, is that as more states begin to legalize marijuana, they're not seeing the sharp drop in illicit marijuana sales they had hoped for. In fact, The Guardian reports that underground marijuana sales in California account for approximately 80 to 90 percent of all marijuana sales five years after legalization.
California has experienced other growing pains from the legalization of marijuana and discontent over the strict taxation and regulation of marijuana producers and dispensaries. Proper oversight and regulation from the beginning might help alleviate some of these experiences for the state of Maryland.
Despite the concerns of public health officials, the current plans are to try to make the legalization of marijuana a ballot issue in the 2022 elections. In fact, recent polling suggests that as much as 67 percent of the Maryland population supports legalization. Of course, this is after the disappointment of the 2021 General Assembly to take on the cause of legalization.
Legalization offers people more options when it comes to how they choose to enjoy the medicinal and recreational values marijuana offers with many dispensaries offering a wide range of products, including gummies, baked goods, sprays, lozenges, tinctures, and more. It means people don't have to use combustible products to absorb their THC.
The question of legalization remains tricky in all states that have allowed it and will continue to do so as long as the states are at odds with the federal government on this issue. It isn't the only issue where many states are beginning to assert state's rights over the federal government's reach and authority on both sides of the political aisle. For instance, some states have declared themselves as 2nd Amendment states while other states have declared themselves as Sanctuary states for undocumented residents.
The future remains uncertain for recreational marijuana in Maryland. For now, those who require medicinal doses of the drug must continue to rely on their favorite Maryland dispensary.