AI in the Health Sector: What to Expect in the Future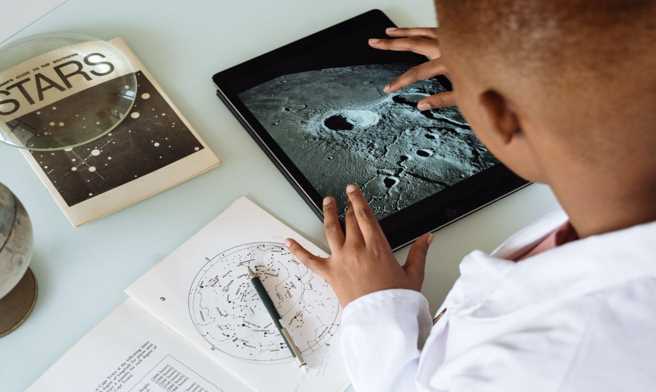 What is artificial intelligence? It is a set of programs and frameworks designed to simulate human cognitive processes like thinking, calculating, simplifying, learning, and memorising and use them for efficient decision making.
AI is making inroads in all sectors, from agriculture to air defence and manufacturing to management. Among these sectors, the most notable contribution of AI goes to the health sector.
The field of medicine is now more complex than ever. It keeps on evolving as complexly as the pathogens. Every day, new forms and types of diseases come to the diagnosis table, and so do the clues to cure them. And AI, undoubtedly, is one of them. With its learning and decision-making capabilities, AI has helped physicians cure various diseases and assisted in creating wonders the world has never seen.
Significance of AI in the Health Sector
Artificial Intelligence has a critical impact on both the treatment and the treated. So, it has become an unmissable digital tool in medicine. Its significance lies in the fact that    AI-associated medical subjects like digital pathology, medical image analysis, bioinformatics, biomedically intelligent devices, and digital pathology are nowadays gaining momentum.
From 1966, when "the first electronic person", AI-powered Shakey, was developed to build a convolutional neural network in the 2010s to understand deep brain processes, AI has come a long way in medicine.
Let us see what AI can offer to the health sector and what we can predict or expect in its future.
1.    Increased Automation of Processes and Intelligent Autonomy
The field of medicine has no shortage of tasks that require mere cognition, like registering patients, maintaining their records, etc. These repetitive, monotonous, dull tasks can be taken care of by AI tools. Let's not underestimate these tools for only being capable of doing low-level tasks.
In management, the machine learning model operations can digitise the whole records of the patients to create a personalised health profile. We can expect no more long queues in hospitals in the future, as AI can autonomously automate bookings and billings.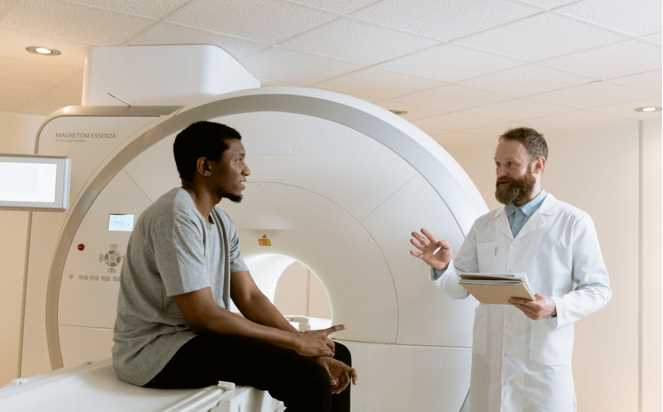 For patients, AI can send reminders about monthly doctor checkups and beats non-adherence to the medicine cycle. It can also suggest slots when doctors are available to visit. AI can keep an eye on medicine. It can alert them when they have missed taking tablets and need refilling.
2.    Prevention of Diseases and Smart Treatment
Prevention is better than cure. It is a proverb that is universal and applicable at all times. But it is the most underrated, rarely practised, and has wide gaps between theory and practice.
AI can reduce this gap. AI-powered MLOPs help in disease reconstruction and medical image processing to study them better. We can expect to find a cure for that disease earlier than usual. Also, AI can record experiences and advancements in the process. It can suggest measures during any similar experiment in the future.
AI can help in drafting critical case studies of experiments. AI helps make 3D study models of the experiments, which can aid the young researchers and students to work and study effectively. Also, with MLOPs, the simplification of complex biological equations is easier than ever. It can open the doors for deep research and remedies for currently unsolvable genetic disorders.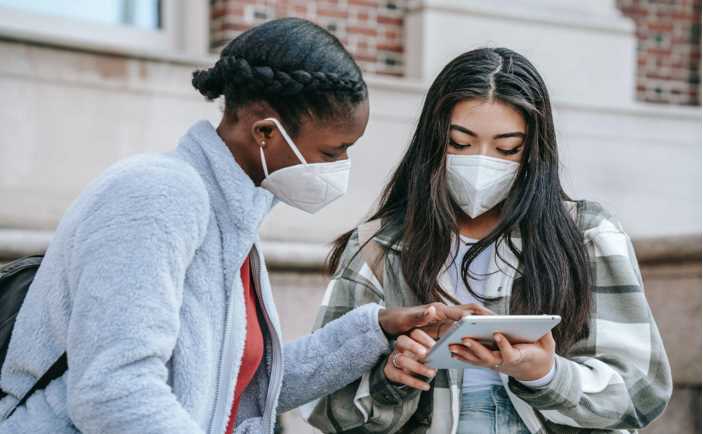 Thanks to AI, the notion of preventing something evil is not only limited to preventing deadly diseases but also applies to preventing the corruption that's corroding the system. Integration of the financial systems of hospitals with AI leads to increased surveillance and monitoring of fund management. It leads to easier detection of fraud.
As a result, we can expect to get high-standard treatment, less corruption, better detection of possible diseases, and rapid prevention of threatening ills in the future.
3.    Ease of Medical Care and Insurance
Today, hospitals are often clogged with huge crowds. Thus, it has become quite uneasy for patients with emergency needs to get access to a doctor. Here, AI can help with easier appointments for the same. Likewise, AI can be used to ease many other processes. It can help with getting enhanced access to beds.
For health financing, AI aids in calculating the health expenses for an individual and their family, quarterly and annually.
In research laboratories, scientists research the colonies of pathogens like fungi and bacteria to find suitable antibiotics. In labs, AI reduces the time required for evaluating a bacterial swab based on machine learning. Thus doctors can provide antibiotic prescriptions to patients promptly.
Health insurance has become a must-have for any family. But while choosing the best insurance policy, people often ignore the devil in its details, often end up subscribing to a substandard policy that offers poor benefits. With AI it can analyze the health profile of an individual or a family and predict and diagnose illnesses to plan for long-term health expenses.
Based upon this analysis, AI can suggest the best insurance policies for him/her or their family by analysing various types of online insurance policies. It also tracks insurance renewals and ensures a speedy insurance reimbursement. AI can help in day-to-day activities by automatically pre-ordering and refilling medicines before they are in stock.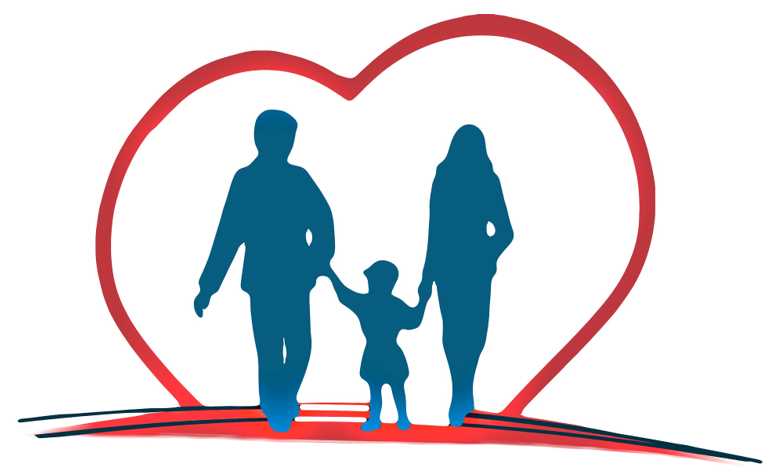 For treating mental health disorders, AI can help analyse their biological and other causes. It can help draw a cause-effect relationship between the symptoms and disorders, defining and treating them better.
From these, we can expect to get easier access to medical care, enhanced insurance renewal, cheaper and more efficient hospital expenses, and much-deserved mental health treatment.
4.    Precise, Easy, and Quick Surgeries
Gone are those days when doctors used to cut a large portion of the skin for surgery. With modern tools and AI-integrated software platforms, surgery has become less invasive. With AI being able to even suggest tools for surgeons, surgery can be expected to be quicker and more effective in the future.
Powerful AI-enabled surgical tools can help surgeons prepare for surgery in the preoperative stage, like cleaning the skin and suggesting a place to start. According to a study with 350+ patients, it was found that AI-assisted surgeries resulted in five times fewer complications than surgeries performed by a surgeon alone.
For students pursuing medicine while encountering a tough case, AI can ease their learning by suggesting documents of any similar rare previous experiences and study materials. With AI-powered simulation software, students can quickly and easily learn the complicated surgeries that would otherwise only be seen very rarely.
Thus, with AI, we can expect increased comfort for doctors to perform more successful surgeries and patients to easily recover by following suggestions from AI.
Closing Thoughts
We have seen the evolution of the use of AI in the health sector from its fundamental version to its fantastic version of performing surgeries. As much as AI has had positive impacts in the health sector, its role is still limited, and its potential is yet to be unleashed and explored.
Let's wait for that miracle to happen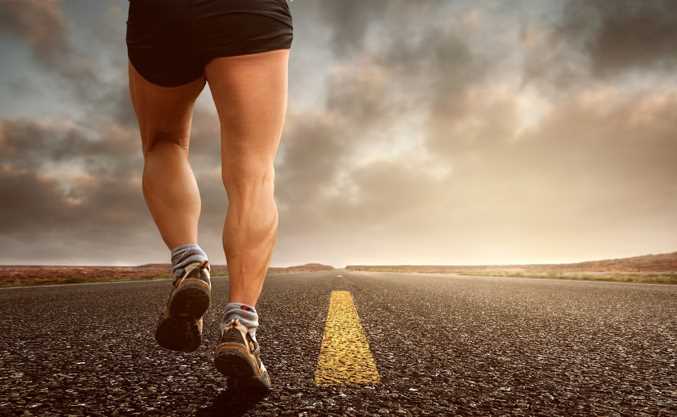 Yes, AI in health is miraculous, but staying healthy is more important. As just about everyone says, health is wealth, so let us take care of ourselves and each other.
Restoring Clarity: Exploring Earpiece Speaker Repair for iPhone XR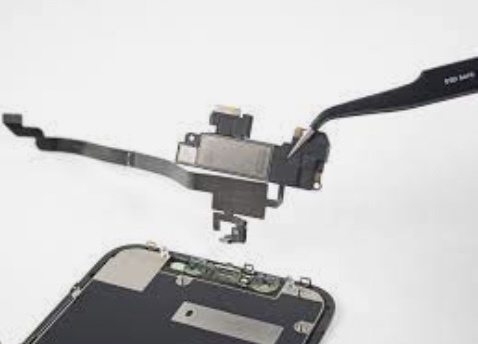 The iPhone XR is a remarkable device that offers an immersive audio experience. One of the key components responsible for delivering clear and crisp sound during phone calls is the earpiece speaker. However, like any other hardware component, the earpiece speaker on the iPhone XR can encounter issues over time. In this article, we will explore the importance of the earpiece speaker, the common problems that can arise, and the reliable repair solutions available for iPhone XR users.
The Significance of the Earpiece Speaker:
The earpiece speaker is a small but essential part of the iPhone XR's audio system. It is specifically designed to deliver sound directly to the user's ear during phone calls. This component ensures that you can hear the voice of the caller clearly, allowing for effective communication.
Common Problems with the Earpiece Speaker
While the earpiece speaker in the iPhone XR is built to be durable, it may encounter certain issues over time. Some common problems include:
Low Volume or Muffled Sound: If you notice that the volume from the earpiece speaker is significantly lower than usual or the sound appears distorted and muffled, it could be an indication of a problem with the speaker itself.
No Sound: In some cases, the earpiece speaker may stop producing any sound at all. This can make it challenging to have phone conversations, as you won't be able to hear the other person's voice.
Crackling or Static Noise: Another issue that can occur is the presence of crackling or static noise during calls. This can be distracting and make it difficult to have clear conversations.
Reliable Repair Solutions for iPhone XR's Earpiece Speaker
If you're experiencing any of the above problems with your iPhone XR's earpiece speaker, it's crucial to address them promptly. Fortunately, there are trusted online stores that offer reliable repair solutions for iPhone XR users.
One such reputable store is Mister Fix, which specializes in iPhone repairs and replacement parts. Whether you need a new earpiece speaker for your iPhone XR or any other repair service, Mister Fix provides genuine parts and professional repair technicians to ensure your device is restored to its optimal functionality.
By visiting https://misterfix.us/shop/iphone-repair/iphone-xr/earpiece-speaker-for-iphone-xr-repair/, you can find the specific earpiece speaker replacement designed for the iPhone XR. Mister Fix guarantees the quality and compatibility of their parts, giving you peace of mind that your device will be in good hands.
Conclusion:
The earpiece speaker plays a vital role in the overall audio experience of the iPhone XR, enabling clear and uninterrupted phone conversations. If you encounter any issues with your iPhone XR's earpiece speaker, it's important to seek professional repair solutions. Mister Fix offers reliable earpiece speaker replacements and repair services for iPhone XR users. By visiting the direct entry mentioned above, you can explore their range of solutions and take the necessary steps to restore the clarity and functionality of your iPhone XR's earpiece speaker.
The Impact of Cloud Computing on IT Consulting in Orlando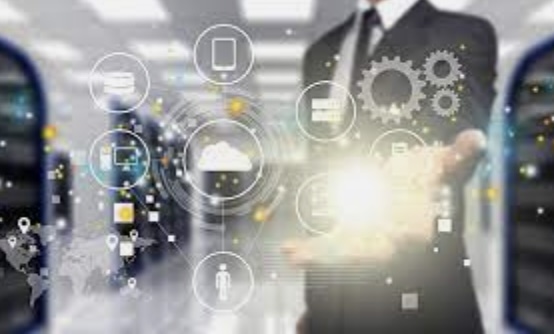 Cloud computing has revolutionized the IT landscape in Orlando and globally, offering businesses numerous benefits, including increased scalability, flexibility, and cost efficiency. IT consulting firms in Orlando have had to adjust to market demands by offering new services and solutions tailored specifically for clients of their consultancy firm. In this blog post, we will examine cloud computing's impact on IT consulting Orlando, including its benefits and challenges and some top cloud services offered by IT consultants in this city.
The Rise of Cloud Computing
Cloud computing is an online technology that allows users to store and access data and applications over the Internet rather than on local computers or servers. Although cloud computing has existed since the 1960s, its adoption by companies like Amazon, Google, and Microsoft was made popular during the mid-2000s. Cloud computing offers several advantages over traditional IT infrastructure solutions, including greater scalability, flexibility, and cost efficiency.
There are three primary forms of cloud services: software as a service (SaaS), platform as a service (PaaS), and infrastructure as a service (IaaS). SaaS allows access to software applications over the Internet; PaaS provides a platform for developing and deploying applications; IaaS provides access to computing resources like servers and storage.
The Impact of Cloud Computing on IT Consulting Orlando
Cloud computing's advent in Orlando has immensely affected IT consulting firms and consultants. To meet market demands and client requirements, IT consultants must continuously adapt to meet new services and solutions offered through cloud services; as cloud infrastructure becomes an ever-evolving reality, IT consultants must shift their focus from managing local infrastructure to managing cloud-based platforms.
IT consultants' evolving roles and responsibilities have given businesses in Orlando new opportunities to use cloud solutions. IT consultants now need to provide expertise in cloud migration, infrastructure management, security, cloud consulting, and strategy services.
Despite its challenges, cloud computing remains in high demand in Orlando. Businesses are turning to it to increase scalability, flexibility, and cost efficiency, with IT consultants being well placed to assist them with reaching their goals.
How Cloud Computing Has Changed the IT Consulting Process
Cloud computing has revolutionized IT consulting processes in numerous ways. To start off, cloud computing enables remote access and management of IT infrastructure from any location worldwide; increases scalability and flexibility of services; allows IT consultants to customize solutions specifically tailored for clients; strengthens cybersecurity by reducing data breaches risk; reduces IT costs while increasing efficiency enabling businesses to focus more on core competencies of their business operations;
The Benefits of Cloud Computing for Businesses in Orlando
Cloud computing brings numerous advantages to Orlando businesses. First, cloud computing improves accessibility and collaboration by allowing employees to access data and applications from any location around the world. Second, it enhances cybersecurity protections against data breaches or any security threats; finally, it improves scalability by quickly scaling services up or down as necessary; fourthly, it reduces IT costs while increasing efficiency allowing businesses to focus more on core competencies than on IT support issues.
Top Cloud Services Offered by IT Consultants in Orlando
IT consultants in Orlando provide businesses with an array of cloud services designed to harness cloud computing for maximum effectiveness, including migration, infrastructure management, security and backup, disaster recovery, and consulting and strategy services. IT consultants work closely with businesses to assess their needs before offering tailored solutions tailored to each company's requirements.
Choosing the Right Cloud Computing Provider in Orlando
Selecting an Orlando cloud computing provider is essential to the success of any business. Here are some tips to help you select a provider:
Research and Compare Providers: Do your homework and compare various providers until you find one that provides services and features that best suit your needs.
Check for Certifications and Partnerships: Look for providers with relevant certifications and partnerships with industry leaders to indicate they are reliable providers.
Assess reviews and testimonials: To gain an accurate picture of a provider's level of service and customer satisfaction, review reviews from other businesses that have used them as references.
Assess Customer Service: Evaluate provider service by reaching out to their support team with any inquiries or issues that arise, indicating responsiveness and expertise.
Ask them about their Experience and Expertise: To gain an accurate picture of a provider's abilities and determine if they will meet the needs of your business, it is advisable to ask about their experience and expertise in cloud computing. This will give you a much better sense of whether or not they will meet them.
Conclusion
Cloud computing has had a tremendous effect on IT consulting Orlando. Thanks to cloud computing, businesses benefit from increased scalability, flexibility, and cost efficiency; IT consultants in Orlando have had to adjust to changing market needs by offering new services and solutions designed to help leverage it for business advantage. To choose the right cloud computing provider in Orlando, businesses should research and compare providers, check for certifications and industry partnerships, read reviews and testimonials, evaluate customer service, and ask about the provider's experience and expertise.
The Flexibility of Managed IT Services: Understanding the Differences for Different Businesses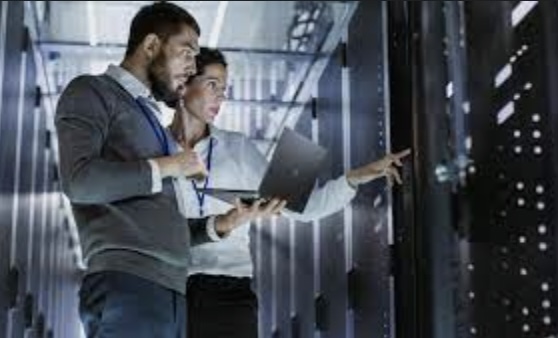 Computers and technology have revolutionized how businesses operate today, yet managing complex IT infrastructures can be an arduous task for all sizes of organizations – particularly those lacking internal IT expertise. Managed IT services provide an ideal solution by offering customized services tailored specifically to individual businesses needs. In this article, we explore their flexibility as a benefit to businesses of all kinds.
Provider of Managed IT Services.
Managed IT services involve contracting out the management of a company's IT infrastructure to a third-party provider. Generally speaking, these services include monitoring, maintenance, and support of hardware, software, and network systems in an effort to create an environment that is secure, reliable, and productive while simultaneously cutting costs and increasing productivity.
Flexibility Is Crucial in Managed IT Services
One of the primary advantages of managed IT services is their flexibility. Every business has a distinct IT infrastructure that requires customized solutions that can adapt to changing demands, which managed IT service providers understand well and offer services tailored specifically to the business's individual needs.
Discover How Managed IT Services Can Benefit Businesses of Different Kinds.
Managed IT services offer many advantages to businesses of all sizes, from startups to established organizations. Their benefits will depend on the size and complexity of IT infrastructure; below, we explore their specific benefits for small, medium-sized, and large organizations.
Managed IT Services for Small Businesses
Small businesses face unique challenges when it comes to managing their IT infrastructure. Lacking both budget and resources for full-time IT staffing solutions, it can be challenging for these businesses to effectively oversee their systems. Managed IT services provide cost-effective solutions tailored specifically for these small companies, providing access to expertise and technology too expensive to maintain in-house while improving productivity through proactive management.
Medium-Sized Businesses Require Managed IT Services
Mid-sized businesses are experiencing rapid expansion, placing increased strain on their IT infrastructure. Managed IT services provide customized solutions tailored to these growing demands while increasing scalability and flexibility to adapt to ever-evolving business requirements. Furthermore, managed services help decrease downtime by speeding up issue resolution faster – ultimately helping ensure smooth and efficient business operations.
Managed IT Services for Large Enterprises
Large enterprises rely on complex IT infrastructures that demand highly tailored solutions. Managed IT service providers offer proactive monitoring and management to prevent issues before they arise and robust data protection capabilities for large enterprises, helping ensure they remain compliant and efficient.
Factors to Keep in Mind When Selecting Managed IT Services
Businesses looking for managed IT services must consider several key criteria when choosing their provider, including industry experience and certifications, service level agreements and guarantees, proactive communication and customer support, quality of service and technical expertise, customization of solutions, and flexibility of solutions.
Real-World Examples of Managed IT Services in Action
Managed IT services have enabled businesses of various industries to meet their goals. Case studies demonstrating the efficacy of managed IT services provide invaluable insight into their effects, providing valuable examples of specific services or solutions provided by managed IT service providers.
Managed IT services provide a flexible and cost-effective means of overseeing complex IT infrastructures for businesses of any size while supporting each of their unique needs through tailored solutions from managed IT service providers. By prioritizing flexible managed IT services solutions over other solutions available in today's ever-evolving world of computers and technology.